Draconian "occupational licensing" has long ago gone beyond licensing occupations where there is a serious threat to life and limb.  Such licensing now serves as a barrier to entry into an industry and a way to limit demand and so artificially keep prices up.
"Achan Agit is no stranger to oppression.

"Born in what is now South Sudan, Achan was forced to flee her homeland in 2001 during the Second Sudanese Civil War. After living in Egypt as a refugee for three years (amid rampant xenophobia and racism), in 2004, she came to the United States and became a lawful permanent resident. Achan learned English while braiding hair in various salons, before she eventually settled in Des Moines, Iowa. Achan realized her skills as a braider (she has been twisting and locking hair since she was five) could help provide for her family. So in 2009, she opened her own braiding salon.

"Just one problem: In Iowa, braiding hair without a license in cosmetology is a crime, punishable by up to one year in prison and civil fines as high as $10,000."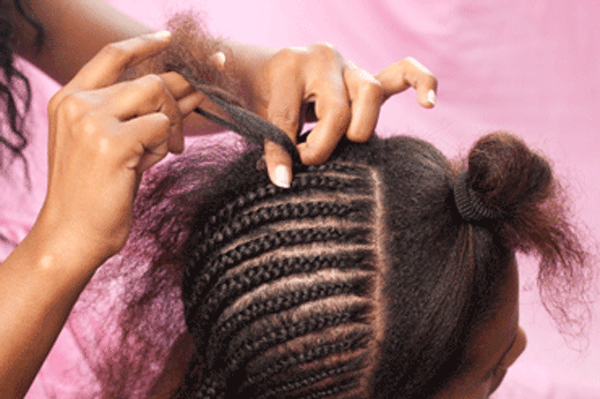 But she just has to get a cosmetology license, right?
Wrong.
"Unfortunately, obtaining a cosmetology license was not a feasible option for Achan. As the Institute for Justice noted last year in a report, "Iowa has the dubious distinction of imposing the most red tape on braiders." Becoming licensed in cosmetology requires a high school education (or its equivalent) and finishing at least 2,100 hours of coursework, or roughly 490 days. In other words, Iowa's cosmetologist license is more burdensome than the training requirements for dental assistants, bus drivers, emergency medical technicians, animal control officers, child care workers, security guards, pest control applicators and animal breeders—combined."
In what bizarro world is braiding hair so dangerous that it is a greater risk than emergency medical care or people that work with toxic poisons?
Oh ya, Iowa…