After a humiliating drubbing in this years Parliamentary election, the U.K.'s Labour party is having a leadership contest.  The leading candidate believes that Osama bin Laden deserved a trial, presumably with a Rotherham jury, and that Osama being whacked is a "tragedy".
You know he's hard core insane Leftist when even Neil Kinnock is telling you Corbyn is too out there!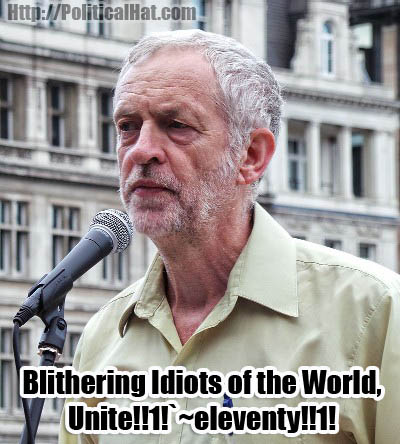 A poetic interlude…
Labour is icumin in,
Lhude sing Corbyn!
Groweþ imọ̄t,
and bloweþ gọ̄s,
and springþ Labour nu!
Sing Corbyn!