News of the Week for September 21st, 2014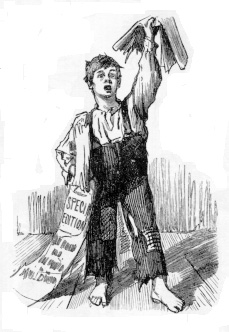 Election 2014
Rep. Ann Kirkpatrick's (Arizona-01) campaign float spurns American flag for Mexican one.
Come, I will conceal nothing from you: being of sound Boston Irish Catholic stock, I am quite familiar with the idea that a politician might think it prudent to use more than the American flag in a campaign display. Is it pandering? Of course it's pandering: but it's not pernicious. Fly an Irish flag at a St. Patrick's Day parade, have an Italian one at the few places that still dare do Columbus Day festivals; even wave a Mexican flag at the nascent Cinco de Mayo celebrations that this culture is adopting. This is an established practice.
Democrats Sound the Alarm on Southern California Race
Democrats are sending warning signals on a previously sleepy southern California House race — a tangible sign of an increasingly tough midterm for the party.
Democrats in Michigan and Georgia Engage in Elaborate Scheme to Steal the Election
The House Minority Leader in the Georgia State House, Stacy Abrams, leads an organization now being investigated for fraudulent voter registration applications. WSB television in Atlanta broke the story last night. The group, New Georgia Project, is a subsidiary of Third Sector Development run by Stacy Abrams. Abrams also has direct ties to the Democrats' Senate candidate, Michelle Nunn, and their gubernatorial candidate, Jason Carter.
93% of Democratic Senate or Governor Candidates Are White
Not So Diverse
Cuomo wins Democratic primary
Gov. Andrew Cuomo won his Democratic primary fight Tuesday — but not without getting bruised by little-known leftist insurgent Zephyr Teachout's surprisingly strong showing.
The breakout star of the 2014 primaries is not a candidate
During the 2014 primary elections, a ragtag group of unknowns took on the Goliaths and won. And no, I'm not talking about the Tea Party versus Establishment fight in the Republican Party.
GOP Candidate Takes 10-Point Lead in Colorado Governor's Race
National media types have gone into overdrive to focus on the Kansas governor's race where GOP incumbent Sam Brownback is struggling to win re-election after enacting a conservative agenda. But Brownback is within the margin of error in recent polls. That might not be the case about another governor in a larger state who is trouble for enacting a liberal agenda. The latest Quinnipiac University Poll finds Democratic Governor John Hickenlooper trailing his opponent, former GOP congressman Bob Beauprez, by 10 points.
Kansas "Independent" Comes Out of the Closet as a Democrat
You are probably generally aware of the situation in Kansas, where long-time (and not very inspiring) Senator Pat Roberts survived a primary challenge by insurgent Milton Wolf, but was badly weakened for the primary election. The Democrats shrewdly talked their endorsed candidate out of the race, and instead are coalescing behind "independent" candidate Greg Orman. Kansas voters surely would not elect Orman if they knew that doing so would keep Harry Reid in place as Majority Leader, but Orman's "independent" stance is confusing quite a few Kansans.
Democrats may face 2nd fight in Kansas Senate race
The Republican serving as Kansas' top elections official won't give up on forcing Democrats to field a U.S. Senate candidate even if the state Supreme Court orders the current nominee to be removed from the ballot, in a dispute that could affect which party controls the Senate.
'CATALIST': Obama's Database for Fundamentally Transforming America
The Democrats and the institutional left have a new political tool that allows them virtually to ignore moderates yet still win elections.
The Kansas Supreme Court gives Democrats what they want—but the fight may not be over
Late yesterday, the Kansas supreme court granted the writ of mandamus filed by former Democratic U.S. Senate candidate Chad Taylor and ordered Kansas secretary of state Kris Kobach to remove Taylor's name from the November ballot. But the controversy may not yet be over because of another writ filed by a Democratic voter.
Quinnipiac Downgrades Udall To Toast In Colorado.
Gardner Has Done Things Other GOP Candidates Haven't
Maine Democratic gubernatorial candidate promotes video with sexual remark about Sen. Susan Collins
The Maine GOP is in a tizzy over a video promoted by Rep. Michael Michaud, the Democratic candidate for governor, which included a crude lyric referring to Republican Sen. Susan Collins.
At GOP convention, Swearengin says she's undecided on Kashkari
The state Republican Party's fall convention opened on a sour note Friday when the night's keynote speaker acknowledged she might vote to reelect Democratic Gov. Jerry Brown.
Watch Greg Abbott lay a SMACKDOWN on Wendy Davis' failed talking point in tonight's Debate
Wendy "Abortion Barbie" Davis really tried to get at Greg Abbott with a robotic talking point about Texan education of children, but it was the perfect set up for Abbott to embarrass her with her own voting record. She responded by whining incoherently and had to be quieted by one of the moderators.
Wisconsin Dem Candidate For Gov. Caught Plagiarizing -Throws Consultant Under Bus
Wisconsin's Democratic gubernatorial candidate Mary Burke, who is running on a jobs platform was found to plagiarize significant portions of her jobs plan from old proposals published by three Democratic candidates who ran for governor in other states. Today she fired the consultant who she blames for copying the plan–which is either a demonstration that she has a "dumping the subordinate under the bus" management style or it is an admission she knew very little about her primary campaign promise.
Obama Scandals
Inspector general "softened" report on VA deaths
Expect a showdown Wednesday over the Department of Veterans Affairs health scandal on Capitol Hill.
Koskinen: 'Hard Drive Crashes Continue As We Speak'
Internal Revenue Service (IRS) commissioner John Koskinen testified Wednesday that the IRS did not save any of the information on Lois Lerner's destroyed Blackberry and that there is no outside system to store agency emails.
Gun Rights
Obama administration forcing new gun buyers to declare race, ethnicity
The Obama administration quietly has been forcing new gun buyers to declare their race and ethnicity, a policy change that critics say provides little law enforcement value while creating the risk of privacy intrusions and racial profiling.
The dishonesty of assault weapon laws
Last week an op-ed from left wing "investigative jounalism" non-profit, ProPublica appeared in the New York Times. Surprisingly, it laid out the fraudulent nature of the legal attacks on "assault weapons" and showed the actual damage it is doing to the reduction of attacks committed with the use of firearms.
Hide the Decline
Environment &
"Green Energy"
Antarctic Sea Ice Reaches Record Levels, Scientists Blame Extra Ice on Warming (Of Course)
According to scientists from the Antarctic Climate and Ecosystems Cooperative Research Centre (CRC) there is more sea ice surrounding Antarctica than at any other time since scientists began keeping records.
University Fire: Environmental Scientists Make Shock Discovery that Eco-Friendly Wood Is Combustible
Environmental scientists at the University of Nottingham have made a shocking and expensive discovery: eco-friendly buildings made of "sustainable" wood burn much more easily than eco-unfriendly ones made of stone, concrete, steel or glass.
People's March, People's Republic
The streets of Manhattan are teeming with hippie filth this afternoon as the People's Climate March (and Rally Against Personal Hygiene on General Principles) rolls through town like an addled occupation force. One particularly loopy-looking couple of well-seasoned veterans of the protest circuit, little signs reading "Divest from Fossil Fuels" pinned to their shirts, were desperately trying to hail a taxi. New York City taxis, as everybody knows, run on magic. I offered them a ride in my invisible solar-powered unicorn chariot; they did not take me up on it. I assume Leonardo DiCaprio and Al Gore shared a unicycle to get here.
Climate Science Is Not Settled
We are very far from the knowledge needed to make good climate policy, writes leading scientist Steven E. Koonin
Obamacare
Government in Healthcare
Obama Threatens to Veto Bill Letting People Keep Their Health Insurance
President Obama issued a veto threat against a House bill designed to allow people to keep health insurance plans otherwise unavailable due to Obamacare regulations.
Socialized medicine and passive-aggressive genocide
Long ago in China, a boy coming home from school met up with his father, who was carrying on his back a basket holding the boy's grandfather.
War & Terror
Report: ISIS used chemical weapons in assault on Iraqi Security Forces
There are reports coming out of Iraq that ISIS has used chemical weapons in an assault on Iraqi forces north of Baghdad.
14 IS militants killed as their rocket explodes
At least 14 members of the Islamic State (IS) terrorist group were killed Tuesday near Baghdad when a rocket whose warhead they were filling with chlorine gas exploded.
Morale: The U.S. Navy Is Fading Away
The U.S. Navy recently ran an opinion survey which confirmed that morale was low and getting worse, with a growing number of experienced sailors eager to get out of the navy.
National
NY Time: Maybe it's time to put lithium in the water supply
Trying to make sense of their results, the authors of the Japanese study speculated that lithium exposure, even in these tiny amounts, might actually be neuroprotective or even enhance the growth of neurons. Other studies have supported their speculation; lithium appears to promote the health, growth and resilience of neurons, reducing stress-induced damage.
Jeff Sessions vs. Facebook Escalates: Board Member Calls Senator 'Clinically Insane'
Senator Jeff Sessions (R., Ala.) isn't getting any "likes" from Facebook anytime soon.
Allah and Ali at Yale
The William F. Buckley, Jr. Program at Yale is hosting Ayaan Hirsi Ali to speak on campus today. Her appearance has provoked the Yale Muslim Students Association to issue a letter in protest with 35 co-signers
Democratic State Senator Sentenced for Perjury, Voter Fraud
Democratic California state senator Roderick Wright was convicted Friday on eight felony counts including perjury and voter fraud and was sentenced to 90 days in jail.
ESPN Commentator Calls for "Reprogramming" Men
Progressives were able to impose their sick ideology on a previously healthy society by making a long march through the institutions so as to capture the cultural high ground. They infiltrated the influential pillars of the establishment and eventually took them over, driving out most everyone who would resist their agenda. It happened to the news media, to Hollywood, to education, to the federal bureaucracy. Given that so many focus their attention obsessively on sports, it is unsurprising that progressives have strategically taken over the sports media too.
Co-opting Regulation for Profit
Regulations often increase monopoly power. Indeed, increasing monopoly power is often why regulations are enacted. In other cases, however, ostensibly neutral regulations are co-opted by entrepreneurs who spot an opportunity to leverage the regulation for profit. Derek Lowe points us to an interesting case of the latter involving drug pricing and the FDA.
Officer in Daniele Watts handcuff incident was responding to a call
Yesterday we brought up the story of actress Daniele Watts who was briefly handcuffed by police when she refused to show her ID during questioning. That generated a lot of discussion among our readers (a discussion which was still going on well into the afternoon today) but there are updates which bring a little more clarity to the story. This will include a video and an interview with Watts and her boyfriend. What may be of the most interest here is not what is said, but what is not said.
Teacher group: Math is 'the domain of old, white men'
According to a Teach for America website, culturally responsive teaching in math is important because "math has traditionally been seen as the domain of old, White men."
Then they came for the squeaky fresh cheese curds
Because people remained silent when they came for the Roquefort
Border Bridge Protest Organizers to Militia: You're Not Welcome
The organizer of this weekend's planned protest to shut down international ports of entry have a message to militia groups – You are not welcome. This statement came in response to a Breitbart Texas article about police agency preparations for the protest planned for the weekend.
Study Suggests Hollywood Is Not So Gay-Friendly
A survey of 5,700 SAG-AFTRA members has found that over half of lesbian, gay and bisexual performers "have heard directors and producers make anti-gay comments about actors" and that "53% of LGBT respondents believed that directors and producers are biased against LGBT performers." The study (read it here), conducted by UCLA's LGBT think tank Williams Institute and funded by the SAG-Producers Industry Advancement and Cooperative Fund, will be formally presented tonight during simultaneous guild town hall meetings in LA and NY.
America's Most Infamous Drunk Driving DA Sets Up to Persecute Another Republican
University of Texas Regent Wallace Hall is a hero. He ought to be given a medal and there ought to be a parade through downtown Austin in his honor.
Women Force Tenants out of Apartment at Gunpoint: 'Tired of White People Moving In'
Two New York women were arrested Monday after allegedly forcing the dwellers of a Brooklyn apartment to flee their home at gunpoint. The attack was apparently racially motivated, as police claim one woman said she was tired of white people moving into her neighborhood.
Five Mind-Blowing Ways Cosmopolitan Will Push Policies That Harm Women
Cosmopolitan Magazine will be telling women they can't get paid, get laid, or use contraception without a politician's blessing.
#NotYourShield Video Shows All The Different Faces Behind #GamerGate
Mainstream media may be pointing a very biased view on #GamerGate and the people involved in it, but gamers from all over the world have come together in a mixing pot of inclusion, acceptance and a fight against the corruption currently plaguing games media. They did so with a video called "We Are Gamers".
Is Everybody Single? More Than Half the U.S. Now, Up From 37% in '76
Single Americans make up more than half of the adult population for the first time since the government began compiling such statistics in 1976.
FBI's facial recognition system will combine faces of criminals and ordinary citizens
THE FBI has launched its "next generation" facial recognition system — and the implications are terrifying.
Ninth Circuit Guts Student Free Speech, Upholds 'Heckler's Veto' of the American Flag
This morning the Ninth Circuit Court of Appeals declined a request for an en banc hearing in a case holding that school officials could censor students who peacefully wore American flag clothing because those students were violently threatened by anti-American classmates. In other words, the court upheld a classic "heckler's veto," and in so doing empowered violent bullies and undermined decades of free-speech jurisprudence.
Photos, Witness Testimony Should End Django Unchained Actress' Race Card Claims
Watts initially claimed that police arrested her for kissing her white boyfriend, Brian James Lucas, in public. But then a tape of her confrontation with police came out — and it's Watts who plays the race card, even saying that as a black actress she "raises awareness" of race issues.
After 9 Months, Federal Probe of GWB Closure Finds No Link to Christie, Federal Sources Say
The U.S. Justice Department investigation into New Jersey Gov. Chris Christie's role in "Bridgegate" has thus far uncovered no information he either knew in advance or directed the closure of traffic lanes on the George Washington Bridge, federal officials tell NBC 4 New York.
Politics of man who sought to firebomb black congressman's office won't surprise you
You haven't really heard much about the 28-year-old man who allegedly threw two Molotov cocktails though the window of Rep. Emanuel Cleaver's (D-MO) office on September 11th. Both devices were constructed improperly and failed to ignite after they were thrown, but this intimidating episode did briefly make national headlines.
Biden to women's conference: I miss Republicans like Bob Packwood
Normally one can quibble about who had the worst week in Washington. This week, though, Vice President Joe Biden has gaffed his way to the undisputed championship. However, Chris Cillizza's award still came a few hours too soon, because Biden may have saved his best and most embarrassing gaffe for last, to the amazement of CNN's Dana Bash
The United States Has A Femicide Problem
A brand-new study that purports to show sex-selective abortions don't happen in the United States instead confirms the opposite.
Girl aged 14 raped in school toilets after teachers' plan to 'use her as bait' backfires
Staff trying to stop reported sexual abuse were told they needed evidence – so they used the girl as 'bait' but then forgot about her, a lawsuit claims.
The KKK Comes To Ferguson ? Ridiculous 'Incitement To Riot' By Missouri State Senator Maria Chappelle Nadal…
Many people around the nation look at Ferguson Missouri and wonder what's going on. Yesterday Missouri Democrat State Senator, Maria Chappelle-Nadal, provided a typical example of the provocations upon not just the law enforcement community, but also upon the non-black community held captive to the behavior of the raging mob.
How Many Countries in the UN? State Gets It Alarmingly Wrong
With the United Nations General Assembly's 69th annual opening about to begin its "High-Level Week" of summits and speeches in New York, the State Department has been pushing out material highlighting the UN's core role in the Obama administration's foreign policy. Among the most avid of these endorsements is an article released Sept. 17 by the State Department, on its official Dipnote blog, headlined: "UNGA 69: Why the UN Matters More Than Ever."
Vincent Ochoa Family Court Judge Admitted to Violating Nevada Custody Laws
The Veterans In Politics has obtained information that was conducted in an interview with Michele T. LoBello and Family Court Judge Vincent Ochoa.
College Student Forced to Remove American Flag from Balcony, 'Could Offend Foreign People'
A San Diego State University sophomore was forced to remove an American flag from his balcony after apartment managers said foreigners could find the display offensive.
Economy & Taxes
Labor Board Orders CNN to Rehire 100 Fired Employees
The National Labor Relations Board has ordered CNN to rehire 100 workers and compensate 200 others for a labor dispute that originated in 2003.
GlaxoSmithKline fined $490m by China for bribery
China has fined UK pharmaceuticals firm GlaxoSmithKline $490m (£297m) after a court found it guilty of bribery.
International
Dozens of Christians 'including women and children' are arrested in Saudi Arabia after tip-off to state's Islamist police force
Human rights activists have appealed to the U.S. to help secure release
Swedish Surprise
In the recent election the Right lost votes on immigration, but the Left fell short of a big comeback.
Far-right French party sees sharp rise in popularity among Jewish voters, surveys find
The number of Jews who voted for the far-right National Front party soared in the most recent presidential election from the previous two votes, surveys showed.
School to fingerprint students to 'monitor their diets'
A school is implementing a biometric system to better track what students are eating each day.
Colombian women's flesh-coloured cycling kit declared "unacceptable"
Photographs of the Bogota Humana team were taken at the Tour of Tuscany, showing six women wearing red and yellow kit with flesh-coloured material immediately above and below the waist. It is unclear if the team intend to wear a similar uniform next week while representing Colombia at the road world championships in Ponferrada, Spain.
While World Watches ISIS, Boko Haram Declares Its Own Caliphate in Nigeria
Rhe leader of the Nigerian terror group Boko Haram has established the world's second Islamic "caliphate" this summer and is seeking to cement his bloody rule on a territory that is now roughly the size of West Virginia.
An Electoral Alternative Rises in Germany
In Germany, the anti-Euro Alternative for Deutschland (AFD) party is only one year old, but it has won enough votes to enter its third state parliament. In May, AFD sent members to the European Parliament for the first time. Yesterday, it won 10 percent of the vote in Thuringia, central Germany, and 12 percent in Brandenburg, the region surrounding Berlin that includes Potsdam.
Pro-Democracy Protesters Stage 'Black Cloth' March in Hong Kong
Thousands of pro-democracy activists clad in black marched silently through Hong Kong on Sunday, holding banners saying they felt betrayed and angry at Beijing's refusal to allow fully-democratic elections for the city's next chief executive in 2017.
93-year-old former Auschwitz guard charged
Oskar Groening slapped with 300,000 counts of accessory to murder for his service at the death camp
Conservatives double their lead over Labour on the economy
The Tories establish massive lead over Ed Miliband's party on the issue the public see as the most important ahead of May's election
Coptic Christians clash with police in Egypt
A security official says a couple hundred Christian protesters clashed with police in southern Egypt after holding a demonstration in front of a police station demanding authorities locate an abducted housewife.
Ancient 'moon god' monument unearthed in Israel
A structure once believed to form part of an ancient town is identified as a 5,000 year old monument believed to have been used to honour the Mesopotamian moon god 'Sin'
Fiji holds historic election after years of military rule
Voters in Fiji have gone to the polls. It is the country's first election in eight years and has been touted as a chance to restore democracy after years of military junta control.
Scottish referendum: Scotland votes 'No' to independence
Scotland has voted to stay in the United Kingdom after voters decisively rejected independence.
Fiji Coup Leader Set to Win First Election Since 2006
Frank Bainimarama's Fiji First Party is set to form a government without support from other lawmakers, as provisional results in the nation's first election since a 2006 coup put the former army chief firmly in front.
The 'English question' answered: Scottish MPs to be barred from voting on English laws
Scottish MPs will be prevented from voting on issues only affecting England as part of the post-Scottish referendum reforms, David Cameron announces
Scottish referendum: Salmond quits after Scots vote No
Alex Salmond is to step down as Scottish first minister after voters rejected independence.
Catalonia Parliament Approves Independence Referendum
Prior to the independence vote in Scotland, there were predictions that, win or lose, the vote would encourage other regions of Europe and around the world to seek independence in order to fulfill the national aspirations of their people.
Six Iranian Youth Sentenced to Jail, Lashes for Dancing to Pharrell's 'Happy'
A defense lawyer in Iran says six young Iranian men and women videotaped dancing to Pharrell Williams' "Happy" and the video's director have been sentenced to suspended jail terms and lashes.
Ukip Surge to 23 Percent in Latest Poll
A Survation poll has put Ukip support at the next general election on 23 percent, a mere seven points behind the Conservatives, and just eleven behind the Labour Party. The poll was conducted online on Friday on behalf of the Daily Mail to ascertain the popular response to the results of the Scottish referendum on independence, which was held last Thursday.
Opinion
Why is our president thinking about what he would tell ISIS if he were advising them?
Does the president spend a lot of time thinking about this? Or did it just strike him as a fascinating little nugget of insight to share with a guest while discussing ISIS?
Up to a Point: A Free Scotland Would Be a Hilarious Disaster
An independent Scotland would be a catastrophe as a country. But it would also be very entertaining for reporters like P.J. O'Rourke.
Democrats' Push to Criminalize Dissent
Harry Reid wants to gut the only thing stopping federal authorities from suffocating free speech.
The Death of Adulthood in American Culture
Sometime this spring, during the first half of the final season of "Mad Men," the popular pastime of watching the show — recapping episodes, tripping over spoilers, trading notes on the flawless production design, quibbling about historical details and debating big themes — segued into a parlor game of reading signs of its hero's almost universally anticipated demise.
The Great Unraveling
It was the time of unraveling. Long afterward, in the ruins, people asked: How could it happen?
Down with the administrative state
You may not be interested in administrative law, but administrative law is interested in you. Administrative law is unrecognized by the Constitution, but, according to Columbia Law School Professor Philip Hamburger, it "has become the government's primary mode of controlling Americans."
Sudden Onset Lesbian Syndrome
When feminists say "the personal is political" and declare that women are oppressed by "patriarchy" and "male supremacy," they mean what they say and — because Ideas Have Consequences, as Richard Weaver warned — the impact of these radical ideas on the lives of individuals is never really coincidental. Steve Basilone's personal tragedy is not really a comedy, nor is it actually personal, according to feminist theory.
Alex Wagner, Eugenics, and Brainwashing
Via Caleb Howe comes this astonishing clip of MSNBC host Alex Wagner showing some justified concern about how eugenics is still practiced even today. Amazingly, however, she seems to believe that the most important means through which eugenics is practiced today is actually important to the prevention of eugenics.
Cardinal George: US is adopting 'official religion' on homosexuality that is reminiscent of sharia
In an archdiocesan newspaper column, Cardinal Francis George of Chicago said that American law has "taken upon itself the mantle of a religion and officially told its citizens what they must personally think or what 'values' they must personalize in order to deserve to be part of the country."
Ordinary politics as corruption: the left's new totalitarian hobby horse
Whatever one thinks about the conviction of former Virginia Gov. Robert McDonnell on fraud and extortion charges, there is little doubt that the legal theories that produced the conviction blur the distinction between criminal corruption and ordinary politics. Indeed, it is my view that the left sees no such distinction. To the extent that ordinary politics stands in the way of its agenda, the left perceives ordinary politics as, at root, corrupt.
Conservatism And Liberalism: Two Dead Men Walking
Confidence in liberalism is foundering without any corresponding revival in support for conservatism.
National Honor Matters
Countries don't act only in a narrow, largely financial definition of self-interest.
GamerGate And Why It Matters To Conservatives
I don't think it's an exaggeration to say that with regard to entertainment, conservatives and libertarians find science fiction and videogaming to be the most attractive options offered by pop culture these days, mainly because there's a lot of SF that doesn't try and stuff political correctness and half-baked socialist egalitarianism up our snouts. The same goes for videogames, which are mostly about killing bad guys and/or solving puzzles.
The View From Hell: Nicolle Wallace And Hostility To Conservative Women
For a long time before I became a reporter, I never paid attention to bylines — the announcement of who wrote a given article. That all changed for me one day when I was sitting at Jimmy T's Diner in Washington, D.C., reading a hate-filled "fashion" column that was nothing more than the projection of angry liberal political views. It was so awful that I wanted to know who wrote it. The author, Robin Givhan, of course went on to win a Pulitzer. I'm part of a profession that rewards liberal political views above most all else.
Obama vs. the Generals
I have been writing in recent days that President Obama's halfhearted strategy to battle ISIS–authorizing only a few air strikes and ruling out "boots on the ground"–may degrade the group but will not destroy it. A more robust effort is needed, I believe, to confront this cancer growing in the Middle East.