News of the Week for September 7th, 2014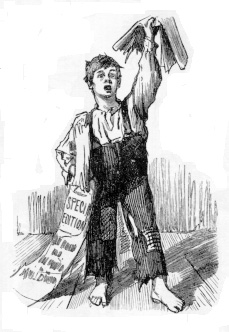 Election 2014
History Is Not On The Democrats' Side In 2016
If Hillary Clinton wins the presidency in 2016, it will be a historically unprecedented event in more ways than just her gender.
Kansas move backfiring for Dems?
Party strategists like clever plays involving election law when they create surprises for the other party. When they create surprises for themselves, they tend to enjoy it a lot less — and Democrats may be in the process of discovering that in Kansas. Mary Katharine wrote last night that the Democratic nominee pulled out of the US Senate race in Kansas, theoretically leaving supporters of Chad Taylor to swing to the more popular independent, Greg Orman. This would create a coalition that had a good chance of defeating the incumbent Republican, Pat Roberts, and put a big dent in GOP hopes of controlling the Senate.
Chaos in Kansas Plays to Pat Roberts' Favor
The bizarre Kansas Senate race took another twist yesterday when the Kansas Secretary of State ruled that Democrat Chad Taylor, who had attempted to withdraw from the race, would still be on the final ballot
A tight race in Maine-02? …Very possibly.
Interesting, although why the article went with the registered voter results when the likely voter results were 35/34 (more on that below) is unclear:
Mary Landrieu (D) To Appear in Court #LASen
As the sun rises over a small courthouse in the heart of Louisiana's capital city, one woman is supposed to appear before a judge to verify she is actually a resident of Louisiana. That woman? Sitting U.S. Senator Mary Landrieu.
Mark Begich: one of the 97%. Also, poised to lose in Alaska, at this point.
Actually, based on net worth the man's almost certainly not part of the Occupy movement's (remember them*?) vaunted 99%, but that number represents something much more relevant
Obama Scandals
IRS says it has lost emails from 5 more employees
The IRS says it has lost emails from five more workers who are part of congressional investigations into the treatment of conservative groups that applied for tax exempt status.
Gun Rights
Harry Reid's Court-Packing Scheme Pays Off In Halbig Case
One of the main reasons that Senate Majority Leader Harry Reid blew up the traditional applicability of the filibuster in the United States Senate was so that President Obama could pack the DC Circuit Court of Appeals with liberal judges, anticipating the need for bias, or at least partisanship, on the bench in order to defend Obamacare from legal challenge.
NY Gun Shop Owner Forced to Hand Over 170 Customer Records
A SWAT team raided co-owner Joe Palumbo's Albion Gun Shop without a warrant. They were acting on orders from the Narcotics Enforcement Unit, who asked the shop to hand over a customer list so they could determine how many people had purchased New York SAFE Act compliant rifles. The gun owner was forced to present approximately 170 sales records. Under the state's anti-gun law, this intrusion was completely legal.
"There Is No Justice For Gun Owners In New Jersey"
The headline, "there is no justice for gun owners in New Jersey", is a statement by Brian Aitken on the treatment that he and Shaneen Allen have received from that state's justice system. He is featured in a new NRA News Report by Ginny Simone entitled "Accidental Criminals: Brian Aitken is Living the Nightmare".
Caught on Video: Vicious Group Attack by Thugs on Young Couple
Another Deadly-Force Self-Defense Lesson from Missouri
Hide the Decline
Environment &
"Green Energy"
Whatever Happened to Global Warming?
Now come climate scientists' implausible explanations for why the 'hiatus' has passed the 15-year mark.
Obamacare
Government in Healthcare
The D.C. Circuit Grants En Banc Review of Halbig
It will likely only delay Supreme Court review
War & Terror
NATO, Then and Now
It all boils down to one word: Leadership.
An Assyrian Woman's Impassioned Plea
A compelling plea for the world to pay attention to the destruction of the ancient Christian communities of the Middle East, and to do something about it.
Islamist militia in Libya says it 'secured' U.S. embassy compound in Tripoli as video emerges of militants PLAYING in facility's POOL
"Dawn of Libya," an radical group controlling the country's capital, has seized a key U.S. compound in the conflict-torn region. A video posted online Sunday showed unarmed men from the group horsing around in the pool at the captured facility.
Nearly two years after Benghazi, American embassy in Libya's capital falls to Islamists
Nearly two years ago today, on September 11, 2012, four Americans were killed in a coordinated and sophisticated attack on an American diplomatic consulate and a nearby CIA outpost in Benghazi, Libya. But you're not supposed to talk about that. At least not within the context of today's news; that the Islamist militia, which recently sacked the country's capital, have also taken control of portions of the U.S. embassy in Tripoli.
Obama absent for start of NATO meeting
President Obama was nowhere to be found during the beginning of a meeting of the NATO-Ukraine commission in Wales on Thursday.
Obama's Talinn speech probably guarantees peace in our time
Yesterday in Talinn, Estonia gave a speech that he should have given months, if not years, ago. Addressing the people of Estonia – the NATO member most directly threatened by Russian expansionism — and, indirectly Vladimir Putin, Obama drew yet another of his infamous red lines
Estonia angry at Russia 'abduction' on border
Estonia's foreign ministry has summoned the Russian ambassador over what it calls the abduction of an Estonian security official by "unidentified individuals from Russia" on the border.
Estonian Counterintelligence Officer Abducted to Russia at Gunpoint, Foreign Ministry Summons Russian Ambassador
An official from the Internal Security Service (ISS), Estonia's national agency for counterintelligence and high-profile corruption investigations, was abducted at gunpoint at Luhamaa border checkpoint this morning where he was discharging service duties, and taken to Russia. There is no indication that the abduction is more than an isolated criminal incident, but on the backdrop of international tensions, the situation is being treated seriously.
FBI: Cuban Intelligence Aggressively Recruiting Leftist American Academics as Spies, Influence Agents
Sexual entrapment a common tactic
Islamic State Executes Female Doctors and Politicians
The string of brutal executions continues, as IS in Iraq continues its killing rampage of all those who do not submit to it.
National
The Left's Attempt to Institutionalize the Rewriting of US History: A New Step Forward Through their "Long March Through the Existing Institutions"
Recently, a few conservative intellectuals have raised serious questions about the College Board's effort to develop a new curriculum for the Advanced Placement history courses. Stanley Kurtz, at National Review Online, writes that "this Framework will effectively force American high schools to teach U.S. history from a leftist perspective." Naturally, the College Board argues that its intent is only to provide "balance," to streamline the curriculum, and to enhance teacher flexibility. In other words, all benign matters that educators should welcome.
How municipalities in St. Louis County, Mo., profit from poverty
On March 20 in the St. Louis County town of Florissant, someone made an illegal U-turn in front of Nicole Bolden. The 32-year-old black single mother hit her brakes but couldn't avoid a collision. Bolden wasn't at fault for the accident and wanted to continue on her way. The other motorist insisted on calling the police, as per the law. When the officer showed up, Bolden filled with dread.
After guilty verdicts, McDonnell lawyers to appeal
In a historic verdict Thursday, a federal jury convicted former Gov. Bob McDonnell and his wife, Maureen, on felony corruption charges. It's the first time a Virginia governor has been found guilty of crimes in office.
Blood Bucket Challenge: New Anti-Semitic Movement at Ohio University
Throughout the past month our social media accounts have been flooded with many "ice bucket" challenge videos designed to raise awareness for ALS.
Yesterday, Ohio University student senate president, Megan Marzec, took it upon herself to switch up the challenge. She was challenged to participate in the ALS ice bucket challenge by Ohio University President Roderick McDavis. Instead, she issued her own challenge—a "blood bucket" challenge calling upon Ohio University to divest from Israel. Her actions are deplorable and anti-Semitic.
The One Percenters Behind Fast Food Protests
Union dues pay PR pros millions
CDC scientist secretly blended lethal flu virus into 'non-lethal' vials used in open experiments
Details of another major safety breach at the U.S. Centers for Disease Control and Prevention (CDC) have emerged after it was discovered that an agency worker carelessly sent a deadly strain of avian flu to the Department of Agriculture (USDA), supposedly by accident.
Barack Obama Admits Immigration Reform is a Political Issue
This morning, news broke that signaled the end of immigration reform attempts by the White House and pro-amnesty groups within Congress
Gov. Jerry Brown: Nearly 30% of CA Kids Illegal or 'Don't Speak English'
During Thursday night's California gubernatorial debate against Republican Neel Kashkari, California Governor Jerry Brown (D) revealed that nearly 30% of the state's schoolchildren are either illegal immigrants or do not speak English.
Economy & Taxes
Nearly 1 in 10 California workers are in country illegally, study finds
A report released Wednesday by researchers at USC found that immigrants who are in California illegally make up nearly 10% of the state's workforce and contribute $130 billion annually to its gross domestic product.
Fluid dynamics
America's famously flexible labour market is becoming less so
International
1,400 Girls Are Raped in Rotherham, and Feminists Don't Care
This week news broke of widespread child sexual exploitation in the northern English town of Rotherham. An independent inquiry into the abuse, led by Professor Alexis Jay, found that over 1,400 children, mostly white girls, had been repeatedly victimized. Professor Jay wrote: "It is hard to describe the appalling nature of the abuse that child victims suffered. They were raped by multiple perpetrators, trafficked to other towns and cities in the north of England, abducted, beaten, and intimidated." The abuse had been going on for 16 years, and while it was widely known to the police, child welfare officials, and council leaders, they all chose to look the other way. To date, only five men have been convicted for these crimes. Disturbingly, this appears to be just the tip of the iceberg. Reports claim that similar gangs operate in many other towns and cities in England, in many other European countries, and even in Australia.
Rotherham child sex scandal: these children were victims of 'anti-racism'
At least – at least – 1,400 children were abused in Rotherham. The word "abuse" is flexible, but we are talking here, in some cases, of the nastiest forms of exploitation: gang rape, people trafficking, threats against girls' families to ensure their compliance.
China Quashes Democracy in Hong Kong
Ruling allows Beijing to still control nomination process for city's top leader
NYT and BBC Both Cover Rotherham Rape Gangs, But Not So Much Their Government Protectors
Note the news of the headline: I am treating the NYT's and BBC's willingness to cover a major news story as if it is itself major news.
Woman Beheaded in London By Crazed Machete-Wielding Attacker
A woman was beheaded in at a house in north London this afternoon, with witnesses reporting that a man then went "on the loose with a machete".
Nagorno-Karabakh
A nasty war seems on the brink of flaring up again
Saudis Raid House Church, Arrest 27 Christians
Arabic media reports indicate that Saudi authorities raided a house church in Khafji province, arresting 27 men, women and children. The raid was conducted by the Saudi Commission for the Promotion of Virtue and the Prevention of Vice, according to reports.
Where Is Russia On The Road To Recreating USSR 2.0?
Given the 2008 Russian invasion of Georgia and escalating conflict between Russia and the Ukraine, JPMorgan asks, where is Russia on the road to recreating something like the Soviet Union as an economic, political and financial counterweight to the West?
Venezuela Set To Import Oil
The management acumen of Venezuela's President Nicolas Maduro continues to amaze.
Opinion
Are Progressives the Real Authoritarians?
A few months ago, Charles Murray wrote about the 1920s progressive movement's open admiration for authoritarian regimes
Actually, The Greatest Threat to Our Liberty Is Federal Government Run Amok
Local governments are pocket-sized hotbeds of tyranny. The only way to stop them is by promoting a stronger federal government. So says Franklin Foer in the New Republic.
Don't Blame Obama – History Will
The Obama Administration's foreign policy has gone through three major phases in the last six years.
7 Important Things Slate Misses In Its Attack On Home-Cooked Meals
Amanda Marcotte, a feminist who blogs at Slate's XX, wrote an article headlined "The Tyranny of the Home-Cooked Family Dinner." You would think I was joking but I already told you it's by "That's Our Amanda!" Marcotte and it appears at Slate.
Silencing The Other
In Rotherham, England, 1400 young girls were routinely raped over more than a decade while authorities turned a blind eye. Why did they turn a blind eye? The authorities were so concerned with multiculturalism they could not bring themselves to do anything about a systemic and widespread culture of rape gangs in the area.
Obama Fails History 101
President Obama doesn't know much about history. In his therapeutic 2009 Cairo speech, Obama outlined all sorts of Islamic intellectual and technological pedigrees, several of which were undeserved. He exaggerated Muslim contributions to printing and medicine, for example, and was flat-out wrong about the catalysts for the European Renaissance and Enlightenment.
Worst Case Scenario: Why I Believe The Internet Could Get Shut Down
It Won't Be Censorship; It Will Be Survival
Military Interventionism
Since this debate is going on now, let me take a moment to point out something that tends to get dismissed out of hand most places. I want you to stop for just a moment and consider just how close to working the so called "neocon" strategy came to working in Iraq.
A campaign to silence conservative speech
Government attacks on its critics are sinister and growing
The College Board Distorts U.S. History
A while back, I wrote a series here at Minding the Campus on the transformation of U.S. history in higher education. In a virtually unprecedented development, the last 10-20 years have featured a conscious decision to restrict, rather than expand, the range of knowledge about U.S. history that college students would receive. Elite departments (and, since they train most Ph.D. degrees, through them other schools' departments) have pushed the discipline to an overpowering emphasis on themes of race, class, and gender, while working to squeeze out such "traditional" fields as political, diplomatic, constitutional, and military. On top of that, many of these "traditional" fields have been "re-visioned" to orient themselves around themes of race, class, or gender, so that students' only encounter to a diplomatic historian might be someone whose scholarship focuses on gendered language by U.S. policymakers or social activism by African-American groups in Memphis.
Prager University – Why is Modern Art so Bad?
In a new video from Prager University, artist Robert Florczak discusses the devolution of modern art.
Eight to 16% of the male population has been abused sexually in youth. Often by women.
The escape Monday of 32 teenagers from the Woodland Hills Youth Development Center, in Tennessee brought the facility under scrutiny, and not for the first time. Last May, a half dozen other teens tried to escape, but were unsuccessful. The whys and wherefores of the latest incident remain unclear, but the incidents have prompted recollections of Woodland Hills' well-documented history of alleged sexual misconduct by staffers.