News of the Week for April 13th, 2014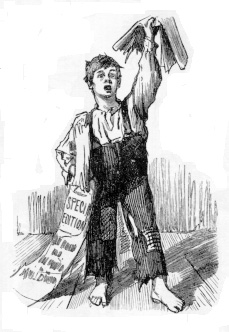 Mozilla Fallout
Mozilla only made things worse by letting CEO Brandon Eich go
Last week, Mozilla Corporation, makers of the ever-popular Firefox web browser, appointed co-founder Brendan Eich to CEO. The move was not surprising—Eich, after all, invented Javascript, the web's lingua franca—but it would turn into a PR nightmare for Mozilla after it was made public that Eich donated $1,000 to California's now-infamous Proposition 8, which would deny LGBT Californians the right to marriage. The appointment shook up not only Mozilla's development staff, some of whom took to Twitter to call for Eich's resignation, but also Mozilla's board, three of whose members resigned upon his taking the position.
$1000 Worth of Digital Fascism from Mozilla
As we can see from the despicable actions against Eich, Progressives have no love of freedom. Seriously, if you don't like it here, just fucking leave. It's a big wide world out there with plenty of restrictions placed on everybody. Some of us enjoy our country the way it was and don't want it changed.
We don't have a "gay mafia," we have a "gay Soviet"
I'm not a Bill Maher fan, but he occasionally shows an intellectual honesty that makes it worthwhile to keep an eye on him. Last week, he exposed Leftist hypocrisy about racism, when he got Leftist guests to denounce "racist" pronouncements from Paul Ryan, only to reveal that he was quoting Michelle Obama.
Hey gay rights militants: your fascism is showing
Dear gay rights militants, dear progressive tyrants, dear liberal fascists, dear haters of free speech, dear crusaders for ideological conformity, dear left wing bullies: You will lose.
The Liberal Gulag
The Brendan Eich case brings out the nature of liberal fascism.
Mozilla Is For A Wide Diversity Of Views, But Not That Wide
Mozilla CEO Brendan Eich is the latest culture war casualty, pushed out of the Firefox company over his donation several years ago to California's Proposition 8. "We have employees with a wide diversity of views," Mozilla Executive Chairwoman Mitchell Baker said in a statement. "Our culture of openness extends to encouraging staff and community to share their beliefs and opinions in public." Thankfully, they dealt with this problem as quickly as possible.
After Eich, What Is the 'American Way?'
The majorities in California and Texas don't agree with each other on very much. The two states have radically different social policy perspectives, the party that dominates in one is nearly unelectable in the other, they have near polar opposite views on business, on taxation, on personal liberty versus the "collective good" or whatever you want to call it, on the Second Amendment, you name it. California and Texas just don't agree on very much. They don't even agree on what to do with each other, really. Californians apparently want Texans to be just like them, while Texans just mostly want to be left alone.
Eich
Much of the shock following the removal of Brendan Eich from the position of Mozilla CEO came from the realization that, in a manner of speaking, America was now at war. True it's a culture war, not a physical conflict. But if you were waiting for the moment when the Cold Civil War actually begins, this might be it.
Pale Faces, The Left And Gay Marriage
The gay lobby should step very carefully in joining with the left in marginalising those holding traditional values. Should real discrimination based on sexual preference ever again raise its ugly head, they may well find conservatives to be their most effective supporters and protectors
Shadrach, Meshach, Abednego, and Mozilla
The old story is familiar. It is one of the stories I remember my grandmother reading me in her chair — the chair from which I now read the same stories to my children. She had the Golden Children's Bible, with the old, beautiful illustrations. Daniel in the Lion's Den was my favorite. It was two stories past Shadrach, Meshach, and Abednego.
The New Pitchfork Persecutors
Eich and others who opposed same-sex marriage, even years ago, are being punished.
Mozilla's Statement on the Brendan Eich Controversy, Explained
Reading between the lines of the platitudes
Vanishing Point
There was an interesting postscript to the Eich saga in the bizarre protest held against Internet entreprenuer Kevin Rose. The San Francisco Chronicle reports that protesters stood with signs and flyers outside of the Google Ventures partner and entrepreneur's home in San Francisco's Potrero Hill neighborhood Sunday, calling him a 'parasite' and a 'leech.'
OKCupid Founders Promoted 'Dis' Generator with Gay Insults
The founders of OKCupid, a free online dating site, made a splash last week when they joined the campaign against Mozilla CEO Brendan Eich. But before they were outspoken critics of Eich, the same four individuals founded a site which promoted a "Dis" generator which included insults aimed at gays.
OkCupid's CEO Also Guilty of Anti-Gay Campaign Donation
On March 31st, users of the dating website OkCupid.com were greeted with a notice informing them that because Mozilla CEO Brendan Eich donated to a pro-traditional marriage campaign, users of Mozilla's Firefox web browser were banned from the OkCupid website. But now it has come to light that the CEO of OkCupid also made a political donation offensive to gay activists.
The Liberal Con, Cont'd
The Mozilla affair has sparked a lot of talk on twitter and on NRO about my first book, Liberal Fascism. It's happened at a bad time for me to join the conversation, alas (I recently drove to Hillsdale College, where I am a Pulliam Fellow for the next two weeks, with my boisterous puppy dingo, Zoë as my sidekick). More on the Eich affair in a bit.
Brandon Eich, Soft Totalitarianism, and The Progressive Purificationist Hangman
Thuggery Passes For Progress
What The Mozilla Incident Has Wrought: The New Thought Police
This is the real crux of the issue and one conservatives should be paying attention to. My Twitter timeline is filled with calls for a massive boycott of Mozilla which completely misses the point of what this is all about. Sure, I deleted Firefox but that was my own decision. I couldn't care less if somebody else uses it. I'm not interested in teaching Mozilla a lesson for what they did. I am more interested in making sure this kind of thing never happens again.
Mozilla CEO Firestorm Likely Violated California Law
California Labor Code has already resolved this debate. 'Under California law,' Van Vleck explains, 'it is blatantly illegal to fire an employee because he has donated money to a political campaign. This rule is clearly set forth in Labor Code sections 1101-1102.' Section 1102 begins, 'No employer shall coerce or influence or attempt to coerce or influence his employees through or by means of threat of discharge or loss of employment to adopt or follow or refrain from adopting or following any particular course or line of political action or political activity.'
New Mozilla Add-Ons
Mozilla has launched a new browser called BackFireFox. But seriously, folks, what's the firing of some Mozilla CEO with old-fashioned views on marriage compared to the potential advancements in technology the progressive Mozilla team can unleash once it's been liberated from this guy's heteronormative oppression?
You Didn't Think The Progressive Mob's Thirst For Scalps Would End With Mozilla, Did You?
Moving right along, meet the "Drop Dropbox" campaign.
MOBZILLA. The Purging of Brendan Eich
It was revealed last week that in 2008, Mozilla's CEO donated over $1000 to a political campaign that was staunch anti same-sex marriage. The CEO's name is John Lilly
Election 2014
New Poll Shows Rick Scott Ahead in Florida's Gubernatorial Race
Hmm. The conventional wisdom on Florida's governor's race is that incumbent Republican Rick Scott is in deep trouble.
Scott Brown Pulls Ahead 5 Points In New Hampshire Poll
Republican Scott Brown leads incumbent Democratic senator Jeanne Shaheen of New Hampshire by five points in a recent poll obtained by THE WEEKLY STANDARD. The poll, commissioned by the Republican Governor's Association, was conducted on March 19 and 20 and asked 600 likely voters in New Hampshire who they would vote for in the U.S. Senate election. Respondents were given both Brown and Shaheen's names and their respective parties.
King may flip to GOP in 2015
Sen. Angus King (I-Maine), who caucuses with the Democrats, will decide after the midterm elections whether to switch sides and join the Republicans.
Wendy Davis Voted for WHAT in Texas Classrooms?
The Texas House considered HB 1610 to make it easier for school districts to get felons out of classrooms. Sen. Wendy Davis was among a handful of Democrats who voted against the bill. The bill passed easily, without Davis' vote. Davis then voted for a loophole that would have allowed felons to continue teaching if their crimes were unrelated to teaching.
Gawker Bullies Geek Culture To Prop Up Fake "War on Women"
Jake Rush is a conservative Republican candidate primary-ing first-term Congressman Ted Yoho for Florida's 3rd district in Congress, a northern part of the state just west of Gainesville. It's unlikely Rush would have ever flown across my radar if not for the bizarre idea of what "opposition" has meant in this race.
Obama Scandals
GOP Report on IRS: Only Tea Party Groups Received 'Systematic Scrutiny'
A new report from House Republicans sheds more light on the early stages of tea-party targeting by the Internal Revenue Service, identifying the first three cases sent to Washington for special review in 2010.
Panel holds Lerner in contempt
The House Oversight Committee approved contempt charges on Thursday against former IRS official Lois Lerner, turning up the heat once more on the agency's Tea Party controversy.
Gun Rights
13-year old boy suspended for twirling pencil in "gun motion" manner
Then they came for the boys who twirl pencils
Eric Holder wants gun owners to wear 'smart gun' bracelets
Attorney General Eric Holder wants to explore "common sense" gun reforms, like mandating that gun owners would have to wear bracelets before they could activate their firearms.
Hide the Decline
Environment &
"Green Energy"
America's Brains Move South
The educated elites of coastal blue cities tend to condescend to the supposedly racist and backward South. But in recent years, while San Francisco and New York continue to enjoy their status as progressive meccas, America's college graduates have been sneaking out the back door. Demographer Wendell Cox ranks the top ten U.S. cities that are gaining college graduates most rapidly: New Orleans, LA; San Antonio, TX; Austin, TX; Nashville, TN; Louisville, KY; Houston, TX; Denver, CO; Salt Lake City, UT; Jacksonville, FL; and Raleigh, NC, in that order.
NIPCC report 'Poking Very Large Holes' in Climate Alarmist 'Consensus'
For the second night in a row, the new report from the Nongovernmental International Panel on Climate Change (NIPCC) was featured on "Special Report with Bret Baier" on the Fox News Channel. Baier's show destroys its competition on cable news with about 1.7 million viewers each night.
Communication Dilemmas #1: Wishing Death on People Without Losing Them
Part of being a science communicator is hoping a natural disaster kills as many members of the audience as possible, as soon as possible, with as much media exposure as possible. As a communicator myself, I'd like nothing better than for thousands of middle-class white people to die in an extreme weather event—preferably one with global warming's fingerprints on it—live on cable news. Tomorrow.
Obamacare
Government in Healthcare
Obamacare eclipses low-cost NJ health plan for middle-class kids
While the federal government was trumpeting the benefits of Obamacare to boost enrollment earlier this year, about 1,800 families in New Jersey were receiving letters telling them their children would be losing their health coverage last week.
Health Secretary Resigns After Woes of HealthCare.gov
Kathleen Sebelius, the health and human services secretary, is resigning, ending a stormy five-year tenure marred by the disastrous rollout of President Obama's signature legislative achievement, the Affordable Care Act.
Issa Accuses Cummings of Colluding with the IRS
The war between Oversight Committee chairman Darrell Issa and the committee's ranking member, Elijah Cummings, rages on.
Vermont's Single-Payer Dream Is Taxpayer Nightmare
Of the plans that states have hatched for the Affordable Care Act, none has been bolder than that of Vermont, which wants to implement a single-payer health-care system, along the lines of what you might find in Britain or Canada. One government-operated system will cover all 620,000 of Vermont's citizens. The hope is that such a system will allow Vermont to get costs down closer to Canada's, as well as improve health by coordinating care and ensuring universal coverage.
Vermont. Or, 'Why #Obamacare will not lead to single-payer.'
Megan McArdle finished up her article on Vermont's single-payer woes by pretty much saying that, but I already knew it anyway. The basic problem? It's going to cost at least $1.6 billion a year (or about 59% of Vermont's current annual budget)… and there's no way to pay for it except via massive tax hikes. Megan notes that Vermont's taxes aren't actually high at all right now, and that implementing single-payer would immediately skyrocket that state's rate to the highest in the country.
War & Terror
Donetsk protesters claim independence from Ukraine and ask Russia for military help
This footage cannot be independently verified, but it is purported to have been filmed inside the main administrative building in the eastern Ukrainian city of Donetsk on Monday and to show pro-Russian demonstrators declaring their independence from Kiev and appealing directly to Russian president Vladimir Putin for support
Device exploded in bomber's face after he 'forgot about clocks changing'
Irish bomber blew himself up after device went off too soon 'because he forgot to put his watch forward'
National
Female Reporter Bullied by Feminists at the National Young Feminist Leadership Conference
National Young Feminist Leadership Conference (NYFLC) bullies female conservative reporter.
Supreme Court declines to intervene in NM photographer's SSM objection
Can an artist be forced to perform for a ceremony that goes against their religious beliefs? In New Mexico, they can if they are engaging in commercial enterprise — and the Supreme Court apparently agrees. The justices denied certiorari for Elane Huguenin in her attempt to overturn the state Supreme Court decision finding her guilty of illegal discrimination
University Axes Plans To Honor Human Rights Activist Critical of Islam
Brandeis University withdrew its decision to give a female human rights activist and outspoken defender of women's rights in Islamic societies an honorary degree.
Feds Taser Nevada Rancher's Son During Tense Clash
The standoff between a Nevada rancher and the U.S. government escalated Wednesday when protesters confronted federal agents tasked with the chore of rounding up approximately 900 "trespass cattle."
In Medical First, Scientists Implant Lab-Grown Vaginas in Humans
The procedure gives hope to those suffering from vaginal cancers, injuries and a rare genetic syndrome.
The Great 'Gay' Deception Grows: Woman Listed as 'Father' on Birth Certificate
Late last month, in an absolute break with reality, Emilia Maria Jesty became the very first baby born in the state of Tennessee to have a woman listed as the "father" on her birth certificate.
Last Man Standing
Rancher: armed feds are surrounding my farm
'Expect To See A Band Of Soldiers': Militia Members Arrive At Nevada Ranch
Militia groups are rallying behind a rancher whose cattle are being seized by the federal government.
Militias 'mobilizing' to support embattled Clark County rancher in clash with federal rangers
From near and wide, armed men are trickling toward Cliven Bundy's ranch, where the rancher's fight with the federal government has become a rallying cry for militia groups across the United States.
40-50 House conservatives plotting to oust Boehner as Speaker
If this feels like deja vu, it's because Jonathan Strong of Breitbart reported the same thing more than two weeks ago. According to his and National Journal's sources, there are now 40-50 Republicans in the House who are quietly committed to voting against Boehner in the next Speaker election in January — if he hasn't already retired by then. That would deny him the majority he needs to take the gavel. Faced with the prospect of that humiliation, the thinking goes, he'll quit before it ever comes to that. This story and Strong's are the insurgents' way of warning him to go away before he's fired.
NYT: The decline and fall of the 'h' word
" 'Homosexual' has the ring of 'colored' now, in the way your grandmother might have used that term, except that it hasn't been recuperated in the same way," said George Chauncey, a Yale professor of history and an author who studies gay and lesbian culture.
Voter Fraud: The Left's Tool For Social Justice
Why did Democrats applaud the loathsome community organizer Melowese Richardson, a freshly released, unrepentant voter fraud felon, at a recent "voting rights" rally in Ohio?
Harry Reid Tied to Medicare Fraudster
Remember Saloman Melgen? He is the Florida ophthalmologist and major Democratic donor whose relationship with Senator Bob Menendez (D., N.J.) prompted a federal investigation amid allegations that the Senator accepted and failed to report inappropriate gifts from Melgen and used his influence in Congress to protect Melgen's financial interests in the Dominican Republican.
Attkisson: I was called a troublemaker for pursuing Obama administration scandals
It's been a month since Sharyl Attkisson left CBS News, a departure which many assumed related to editorial interference with her reporting on stories that focused on Obama administration scandals. Attkisson appeared last night on Fox's O'Reilly Factor and confirmed those assumptions. Attkisson tells Bill O'Reilly that CBS News labeled her a "troublemaker" for her insistence on sticking with stories such as the Fast & Furious scandal. CBS wanted her to drop the Fast & Furious story over "a lack of interest," and Attkisson says that the "interest" issue was editorial rather than audience related.
Marsha Blackburn to "Test the Waters" for 2016 Bid
Tennessee Congresswoman Marsha Blackburn will consider running for president in 2016 — if she sees an opportunity to do so, an aide to the 7th District Republican told RealClearPolitics.
The Real Story Behind The Bundy Ranch Harassment
By now you're familiar with the standoff between the federal government, i.e. the Bureau of Land Management, and 67 year-old rancher Cliven Bundy. (If not, check the backstory and my radio interview with him here.) The BLM asserts their power through the expressed desire to protect the endangered desert tortoise, a tortoise so "endangered" that their population can no longer be contained by the refuge constructed for them so the government is closing it and euthanizing over a thousand tortoises. The tortoises, the excuse that BLM has given for violating claims to easements and running all but one lone rancher out of southern Nevada, is doing fine. In fact, the tortoise has lived in harmony with cattle in the Gold Butte, Clark County Nevada for over a hundred years, or as long as Cliven Bundy's family has lived on the land as ranchers. In fact, the real threat to it is urbanization, not cattle.
Moapa Valley Town Board Meeting regarding Cliven Bundy
Public comments during Moapa Valley Town Board meeting regarding Cliven Bundy 4/09/14. Good friend of Cliven Bundy gives a great speech and describes the situation with the BLM.
Anonymous:: Bundy Ranch Nevada.. Expect Us…
The situation occurring at the Bundy Ranch in Clark County, Nevada.
Cliven D. Bundy
The Last Man Standing
Nevada cattle wars: Nevada senator sides with rancher against feds
Nevada cattle owner Cliven Bundy claims ancestral rights to graze his cattle on federal lands in Nevada. Federal officials say the cattle are trespassing on endangered tortoise habitat. The battle has waged in the courts for decades, and Bundy has disregarded several court orders to remove his animals.
Ripples of Nevada Range Showdown Spreading in West
Images of a forced cattle roundup/p on a rural Nevada range sent ripples through the West on Friday, prompting elected officials in several states to weigh in, militia members to mobilize and federal land managers to reshape elements of the operation.
John Paul Stevens helpfully rewrites the constitution for you
This story already popped up in the headlines earlier today, but there are a number of other goodies in this particular package. In some coverage of former Supreme Court Justice John Paul Stevens' new book, Six Amendments: How and Why We Should Change the Constitution, people were understandably focusing on his proposed change to the Second Amendment.
Nevada Cattle Rancher Wins 'Range War' With Feds
A Nevada cattle rancher appears to have won his week-long battle with the federal government over a controversial cattle roundup that had led to the arrest of several protesters.
No ice cream: Common Core's rollout rocky in New York
Angry parents, at least one student suspended and — in one school district — children denied ice cream. Such has been the roll-out of Common Core testing in New York, the first state to implement the test component of the controversial nationalized educational standard.
Bombshell: Harry Reid behind Bundy cattle ranch scandal, according to purged documents
Amid the standoff between Nevada rancher Cliven Bundy and the federal government, reports are growing that Senate Majority Leader Harry Reid's little-known ties to a Chinese solar energy giant could have played a role.
Google, once disdainful of lobbying, now a master of Washington influence
In May 2012, the law school at George Mason University hosted a forum billed as a "vibrant discussion" about Internet search competition. Many of the major players in the field were there — regulators from the Federal Trade Commission, federal and state prosecutors, top congressional staffers.
Economy & Taxes
Once you impose the 'ceteris paribus' condition, the alleged 23% gender pay gap starts to quickly evaporate
Next Tuesday (April 8) is "Equal Pay Day," which is an annual event to bring public awareness to the "gender wage gap." Based on the questionable assumption that women earn only 77 cents for every dollar a man earns, April 8 marks the date in 2014 that the average woman would have to continue working to earn the same amount of income the average man made in 2013, i.e. 68 extra days of work to make up for the 23% wage gap. Here's how the National Committee on Pay Equity (the organization that sponsors "Equal Pay Day") explains the 23% gender wage gap
Unpacking Progressivity
Most Americans don't understand how "progressive" taxation works.
Regulatory Tyranny Flies Under the Radar
Courtesy of Barack Obama's Department of Labor.
Someone Tucked an Obscure Line into the Farm Bill That Allows the Treasury Department to Destroy Due Process
Treasury says it is acting now because it can. The statute of limitations was lifted in 2011. Who lifted it? No one will admit it. Except, it's illegal. Debts owed by the dead do not transfer to their children, to be paid out of their own assets. Tax refunds are money refunded to Americans because of tax overpayments. That money belongs to citizens, not the government.
International
Kim Jong-un Has Nork Official Executed by Flamethrower
No word if the crispy remains were fed to the dogs, but we must admit this psychopath has some very creative means of execution, to say the least.
Discussions over the future face of Zwarte Piet 'could run for years'
It may be almost nine months until Sinterklaas, but talks are already under way for months on how to deal with the increasingly polarising figure of Zwarte Piet (Black Pete).
On the Ground With Venezuela's Militia Groups: 'We Will Give Our Lives for This Revolution'
As the Venezuelan government and the opposition enter talks aimed at resolving that country´s political, economic and security crisis, one of the sticking points will likely be the status of the Chavista militias known as "colectivos."
Nigerian child bride forced into marriage poisons meal, kills groom and 3 others: Police
Police say a child bride forced into marriage in Nigeria prepared a poisoned meal that has killed her groom and three of his friends.
New Zealand Pizza Billboard Features Dead Rabbits
Hell Pizza of New Zealand has unveiled a rabbit pelt billboard to promote their rabbit pizza, just in time for Easter.
Ed Miliband wants to be 'the first Jewish PM'? Ed: meet Benjamin Disraeli
Ed Miliband says he wants to be Britain's "first Jewish PM". He apparently has no ambitions to be its most historically informed. As any fule kno, Benjamin Disraeli – one of the greatest PMs there ever was – was Jewish.
TDSB Trustee Candidate John Furr Says Opposing Public Nudity Is "Cowardly" And "Completely Unacceptable"
John Furr, who is running against Sam Sotiropoulos (the incumbent) in the next provincial election, is a very strange man. John Furr displays what seems to be a very weird obsession with his opponent, and continually calls Sotiropoulos a bigot and a homophobe for his own political gain.
Queering Children and the Classroom
A response to the Ontario Institute for Studies in Education's action plan, "Building Bridges: Queer Families in Early Childhood Education."
Ukraine: Battles with separatists escalate
The crisis in Ukraine again further escalated this weekend after a group of armed men seized the police station and a security services headquarters in an eastern Ukrainian city.
Opinion
The New Definition Of Women Writers
More specifically, "female and/or trans* playwrights"
California Senate: Inside the Corrupt Reality of Government
Legislators in the Golden State make Breaking Bad seem mild by comparison.
Why It Is Hard to Fix California
America is the greatest nation on Earth–and California, by virtue of its population, wealth and natural resources, its greatest state. With its natural beauty–from the hard rock coast of North California to its redwood forests, from the Napa Valley to the San Francisco Bay, from Malibu to Newport Beach, from Dana Point to La Jolla–it is inconceivable that God did not foreordain that Californians would wake every morning with gratitude in their hearts for the great good fortune of living in such a wonderful place.
Liberty and Property
In 2010, when I was briefly and uncomfortably a front-bench spokesman for my party in the European Parliament, I had to deal with a directive to harmonise inheritance laws across the EU. The proposal was a technical one, to do with what happened to the belongings of people who died intestate while living in another EU state. But it revealed a striking difference between British and Continental notions of property rights.
Yeonmi Park: I am a North Korean defector
I lived in North Korea for the first 15 years of my life, believing Kim Jong-il was a god. I never doubted it because I didn't know anything else. I could not even imagine life outside of the regime.
Liberals' mob rule
Kickstarter's attempt to censor film about convicted abortion doctor is another example.
Free Speech vs. the Collective
Stephen Breyer's dangerously broad rationale for campaign finance regulations
The Rise of the Anti-Tech California Left
When I moved out to Silicon Valley from New Jersey in 1997, Internet fever was just about to peak (literally so, in the form of the bursting tech bubble that decimated the NASDAQ three years later). Silicon Valley was seen as the next big thing, ushering America into the wonders of the 21st century — and possibly saving the increasing bloated state government of California in the process. Wired magazine, based in San Francisco, was still owned by founder Louis Rossetto, and maintained its quirky but libertarian vibe, before Rosetto sold the magazine to the mammoth reactionary left Conde Nast publishing empire four year later. For those of us who had started computing on Altair 8800s and TRS-80s twenty years earlier, the mid-to-late 1990s was quite a ride.
Celebrating the Constitution
The long-term benefits of its short-term inefficiencies
Pro-Choice: Defending the Right Not to be Gay
In an article I wrote recently, Gay Rights: An Unnecessary Battle, I argued that there are no specifically anti-gay laws, only laws distinguishing between single individuals and married couples. There is one law that I missed. California law SB-1172 Sexual orientation change efforts actually does intentionally and specifically discriminate against people based solely on their sexual orientation.
The Spartan Way
I recently found myself in a game of mental ping-pong. I was flipping back and forth between articles and, without planning it, chanced upon two very different perspectives of life. One article, written by Canadian Barbara Farlow, explained how she and her husband had discovered a hidden agenda in the hosptial death of her infant daughter, Annie. The other was about ancient Sparta, that Greek city-state on the Peloponnesian peninsula.
Liberalism Is Eating Itself
The Ouroboros is an ancient image showing a large serpent consuming its own tail. Venerated by Greeks, Egyptians and Norsemen of yore, it serves as an apt metaphor for modern American liberalism.
Thought Police on Patrol
No longer trying to win the debate, the Left is trying to stop debate altogether.
Ayaan Hirsi Ali: Here's What I Would Have Said at Brandeis
We need to make our universities temples not of dogmatic orthodoxy, but of truly critical thinking.
Tom Collins: The village idiot who should be recalled
Whether I'm the right person to say it or not, I feel like someone should: To all residents of Utah, as well as Mormons everywhere, I'm sorry for the comments made by Clark County Commissioner Tom Collins. He's the village idiot of Las Vegas and, believe me, that's saying a lot.
Brandeis's "repressive tolerance"
Like me, Michael Leeden finds that "if there's anything really new about Brandeis' disinvitation to Ayaan Hirsi Ali, it's that they invited her at all." While many seem surprised that Brandeis, founded by Jews in the immediate aftermath of the Holocaust, would align itself with Islamists and their apologists, Leeden finds no underlying inconsistency.
Beyond Soviet: Some Decorating Tips for Jay Carney and Claire Shipman
Drudge linked to this story which revealed that White House Press Secretary Jay Carney and his wife (CBS News reporter) Claire Shipman adorn the walls of their home with Soviet propaganda posters.
The New Inquisition
The Left is trampling free speech for the sake of orthodoxy.
How Republicans Can Win Working Women In 2014
President Barack Obama and congressional Republicans spent the past week driving messages intended to appeal to women. And for good reason: Women voters must be the centerpiece for any policy reformulation calculated to win the White House in 2016. There is simply no electoral map contortionism that can land a Republican in the White House without a fundamental repositioning of the GOP vis-à-vis women voters – especially if Hillary Clinton runs.