News of the Week for March 16th, 2014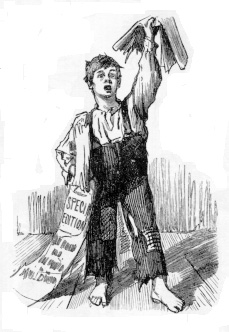 Election 2014
#FL13: Don't get too excited, Republicans, but Dems should be really scared about what this result means
Everybody wants to over-hype the significance of by-elections. Why? Because we're all political junkies who can't wait for November. Every tiny little piece of data must mean something for the final results, right?! (Do you have any glue for me to sniff while I wait?)
Five new digital tools the Republicans used in the Florida special to boost their campaign
A year removed from promising an overhauled voter-turnout program to rival President Obama's groundbreaking campaigns, the Republican National Committee is pointing to the party's performance in a contested special House election in Florida as proof that it has made significant progress.
The Overlooked Factor in the FL-13 Victory
Republicans have held the Pinellas County-based 13th congressional district since 1971 when the late Rep. Bill Young was first elected to the House. However, with the death of Young creating an open seat, Democrats sensed an opportunity. Due to the changing demographics, President Obama carried this district by four points in 2012. Alex Sink had a good deal of name recognition left over from her 2010 bid for governor and was flush with campaign cash. Meanwhile, Republicans had to start from scratch with a competitive primary.
Why a Republican Wave in 2014 is Looking More Likely Now
David Jolly wasn't expected to win Tuesday's special election. But he capitalized on an increasingly favorable political environment for the GOP.
Democrats' Koch Strategy and the GOP Should Be Concerned
Greg Sargent, upon first read, is really overcomplicating/explaining an overcomplicated strategy with regard to the frequent Democratic attacks on the Koch Brothers and their organizations, notably Americans For Prosperity.
Mary Landrieu Polling Continues Downward Spiral In Louisiana
As I've mentioned before, Mary Landrieu has taken a dive in the polls last year. PPP ran two polls, one last February and one in August, both showing her up +10. PPP usually gives very, very pro-Democratic results a ways out from an election, but only goes very Democratic when you get closer to an election. Last month, a year out from their original +10 results, another PPP poll showed her only up +1.5
Looking at the current 2014 Senate map.
Pickups in AK, AR, LA (hardest to pick up), MT, NC, SD, WV; we retain GA (close) and KY (not close). CO, IA (second-hardest to justify), MI, and now NH (hardest to justify, and I am indulging myself there) up for grabs. And I am still keeping an eye on Oregon. Conditions aren't quite ripe, there, but it could be the sleeper of the season.Two things pop out: one, the battlespace has almost shifted to the point where we can afford to lose one of those states and still count on having a majority.
Obama Scandals
Congress: This Time It's Personal
Senator Feinstein has finally been goaded into noticing executive-branch arrogations of power.
Utah Investigators Find Evidence of Corruption Against Senators Harry Reid and Mike Lee, Justice Department Blocking Probe
Harry Reid has been fond of smearing the Koch Brothers lately, even recently hinting they've been involved in criminal behavior. So using Reid's own standards, we must assume he's guilty of breaking the law in this case. Now we also have a Republican senator in the middle of this probe, so it could be bipartisan lawbreaking. Pragmatically, if we must sacrifice one of our own to rid us of Dingy Harry, this is a sacrifice we must make.
Gun Rights
Pew Study: Majority of Millennials Oppose Gun Control
A recently released Pew Study shows the majority of Millennials (born 1981-1996) oppose gun control.
Italian Culture Minister Threatens Gun Maker Over Ad of David with a Rifle
The gun maker ArmaLite ran an ad as part of its "A Work of Art" campaign that features Michelangelo's David holding a sniper rifle and has come under fire for it — from the Italian government, which owns the statue and claims its intellectual property.
Obama Nominee For Surgeon General Says Banning Guns Is Part Of Medicine
After being burned by his nomination of Debo Adegbile to head up the civil rights division at the Department of Justice, President Obama has jumped right back into the fray with another radical nominee, this time for Surgeon General.
Gun control supporters turn to new front: Corporate America
Still reeling from the stinging legislative defeats of 2013, proponents of tougher firearm regulations are increasingly turning their focus to private sector campaigns.
Harry Reid offers the NRA a scalp on controversial Surgeon General nomination.
Tell me again about how smart it was for Harry Reid to kill the filibuster over nominations. Because I'm pretty sure that it's going to end up giving the NRA a public win
Hide the Decline
Environment &
"Green Energy"
Will climate change bring back SMALLPOX? Siberian corpses could ooze contagious virus if graveyards thaw out, claim scientists
The disease, which causes a painful blistering rash and sometimes blindness and death, was wiped out in 1979
Some experts fear defrosting bodies in Siberia could potentially begin a cycle of infection, if a person makes contact with remains
Defrosting bodies are coming to light as a result of global warming, although so far scientists have not found any remains with a virus in them
FBI: Ecoterrorism suspect Daniel San Diego may be in Hawaii
Where in the world is Daniel Andreas San Diego? The FBI now believes the animal rights activist and domestic terror suspect might be hiding in Hawaii.
Obamacare
Government in Healthcare
Hawaii ponders: It might be time to start taxing insurers for not participating in our ObamaCare exchange
Five months and approaching a coupla' hundred million dollars in federal grants later, Hawaii still hasn't made much progress on mending their terrifically botched ObamaCare exchange website, and the clock is ticking. With barely a few weeks to go until the open enrollment period ends (for now — I have very little faith that His Highness won't issue another royal decree somehow extending that deadline, too), the state government is entering panic mode over their super-low enrollment figures and their definitive lack of a long-term financing plan for the exchange, which needs to be self-sustaining by the start of 2015. As of mid-February, only about 4,400 people were signed up for health insurance through ObamaCare — a rather conspicuous dip from the hundred thousand people Gov. Neil Abercrombie once predicted would hop to it
Sen. Patty Murray (D-Wash.): Hobby Lobby Denying Contraception 'Under the Guise of a Religious Exemption'
Sen. Patty Murray (D-Wash.), who led the filing of a brief on behalf of Democratic senators in the Hobby Lobby case, said on the Senate floor yesterday that the case is not about freedom.
Obama Uses 'Mom' Character to Push Young People to Buy Obamacare
President Obama is now scolding young people who have resisted buying into Obamacare, using an ad campaign featuring a mother-like character, with crossed arms and raised eyebrow, who warns the young adults that they better get covered–or else.
Helicopter parenting and the selling of Obamacare
Team Obama has famously resorted to an "angry mom" ad in the hope of inducing young adults to sign up for Obamacare. In the image that accompanies this post on the main page, a mother stands with her arms folded, looking none-too-amused. The caption reads, "Don't worry about me, I'll just wait here until you get #GetCovered."
War & Terror
Nato jets to monitor Ukraine border
Nato is to deploy reconnaissance planes in Poland and Romania to monitor the Ukrainian crisis.
Ukraine may have to go nuclear, says Kiev lawmaker
Ukraine may have to arm itself with nuclear weapons if the United States and other world powers refuse to enforce a security pact that obligates them to reverse the Moscow-backed takeover of Crimea, a member of the Ukraine parliament told USA TODAY.
Ukraine: On Second Thought, Maybe We Shouldn't Have Given Up Our Nuclear Weapons
If Bill Clinton's was the Animal House presidency, then Ukraine is realizing that it made the mistake of trusting Clinton, and by extension America.
Report: U.S. Electric Grid 'Inherently Vulnerable' to Sabotage
Multiple unreported incidents raise security concerns
America's Navy Needs 12 Carriers & Three Hubs
President Obama's latest defense budget would shrink the US Navy's fleet from 11 aircraft carriers to ten absent additional funding. But the truth is that America is currently a nine-carrier nation.
What are Putin's True Objectives in Ukraine? These Maps May Provide Answers.
The Washington Post produced this map back in December to explain Ukraine's protests. The Post explained the protests as the result of ethnic divisions, diversity not being a source of strength in Ukraine. Ethnic Ukrainians in the red sections resented the pro-Russian president and his policies. They wanted to look west and join the EU and NATO. He wanted to look east and join Russia's Eurasian Union. Moscow also wants Ukraine in that union, not the EU or NATO. The brown section at the bottom is Crimea. Russia already controls that and Sunday's vote stands to formalize its annexation to Russia. It's majority Russian, and also home to Sevastopol, Russia's sole warm-water navy base.
Russian Foreign Ministry declares right to take Donetsk "under protection" from "right-wing radicals"
Terrifying. Russian Foreign Ministry declares right to take Donetsk "under protection" from "right-wing radicals" http://t.co/qxaMwmNh9x

— Simon Shuster (@shustry) March 14, 2014
Russian Troops Mass at Border With Ukraine
With a referendum on secession looming in Crimea, Russia massed troops and armored vehicles in at least three regions along Ukraine's eastern border on Thursday, alarming the interim Ukraine government about a possible invasion and significantly escalating tensions in the crisis between the Kremlin and the West.
Russia's Lackey, Belarus, Mobilizes Its Military
Russia has already seized Crimea and is mobilizing its military in key spots along its border with Ukraine, calling that mobilization "exercises." On the Ukraine side of that border is a majority ethnic Russian region. Oleg Atbashian reported earlier today that pro-Russians in Donetsk, Ukraine are stirring up violence. Russia already used the threat of violence as its pretext for seizing Crimea. It's not unreasonable to suspect that Putin is behind the riots that Atbashian reported, to use them as a pretext to move into Ukraine and seize not only its majority Russian regions, but also its valuable energy producing region in the east. Russian forces could move in from Crimea as well as from bases inside Russia.
National
SharylAttkisson: I have resigned from CBS.
I have resigned from CBS.

— Sharyl Attkisson (@SharylAttkisson) March 10, 2014
Study: children of same-sex couples do less well than those of married couples
A new academic study based on the Canadian census suggests that a married mom and dad matter for children. Children of same-sex coupled households do not fare as well.
California Seeks to Redefine Consensual Campus Sex as Rape
How does classifying most consensual sex as rape help rape victims?
States That Voted for Obama Have Most Income Inequality
The top five states with the highest income inequality rates all voted to reelect President Barack Obama, though no state boasted a higher rate of inequality than Washington, D.C. This ia according to a study released this week by MoneyRates.com.
Who Is @LenaDunham's Uncle and Why Does He Keep Making Her Get Naked?
Oh, it was just a joke, says the habitually naked HBO star, but why would she even have thought of a "joke" like this? Responding to someone on Twitter who criticized Dunham's "branding" as The Unattractive Girl Who Is Always Naked, she responded: "Please tell that to my uncle, mister. He's been making me!" Then she deleted the Tweet and explained it by saying she was just "sleepy" but . . .
Asians rally against SCA 5, call it revival of Affirmative Action
Asians in the San Gabriel Valley and beyond joined forces Friday to rally against a proposed Senate constitutional amendment that they said would punish their children for working hard to achieve the American Dream.
#IDGov: Here's how Idaho's governor ended up in a soft-core porn film
We've had a lot of reminders lately of…um…strange habits among Idaho politicians. This probably sounds worse at first blush, even if it's actually a lot more innocuous.
Dem-Controlled State Legislature Quietly Passes 20-Week Abortion Ban
In the summer of 2013, Republicans in Texas' state legislature lit a fuse that would send that state, and the nation, into political chaos whey they passed legislation that would limit abortions for women pregnant for 20 weeks only to those with special circumstances. That legislation, and the ensuing political battle over the law, elevated state Sen. Wendy Davis (D-Fort Worth) to national fame and a gubernatorial campaign.
Republican "Super Lobbyist": Conservatives Need To Shut Up And Listen To Republican Leaders
I love self-described "bi-partisan, super lobbyist" John Feehery. If you wanted to create a caricature of the out of touch, self-important, above it all Republican establishment class you'd have to invent him. Thankfully he already exists and he loves to take to the digital pages of The Hill every now and then to remind the rest of us who runs things.
Space debris orbiting Earth to be destroyed with giant lasers fired from Australia
Scientists in Australia say they have begun work on a project that will see lasers fired from Earth to blast away the thousands of tonnes of space debris orbiting our planet.
College group cancels diversity 'happy hour' after excluding white staffers
An attempt to fight racism at a community college may have backfired.
Cory Booker's Drive to Hawaii
During Monday night's all-night global warming yapathon stunt, Senator Cory Booker (D-NJ), much admired in Democrat circles for being somewhat black (although disliked in others for not being entirely black), declared that he had driven from New Jersey to Hawaii
Michigan Woman: died in 2008, found in 2014… and voted in 2010.
Gee, I wonder who she voted for.
You're looking at contraband here
What, the guns? These three beautifully engraved guns by the late Indiana engraving wizard Ben Shostle — a Luger, a Mauser, and a Colt — are being auctioned as a lot by Amoskeag Auction Company of Manchester, New Hampshire next month. But as it turns out, it's not the guns: it's the grips.
U.S. to relinquish remaining control over the Internet
U.S. officials announced plans Friday to relinquish federal government control over the administration of the Internet, a move that pleased international critics but alarmed some business leaders and others who rely on the smooth functioning of the Web.
Robert Duvall Blasts 'The Butler': 'Atrocities in South Committed By Democrats'
In an interview with the Daily Beast, living legend and Oscar-winner Robert Duvall blasted the Civil Rights film "The Butler" as "very inaccurate." The 83 year-old star added, "JFK had one of the worst Civil Rights voting records," and "All the atrocities in the South were committed by the Democratic Party."
Five Things Neil deGrasse Tyson's "Cosmos" Gets Wrong
Science is cool. Should we care if it's accurate?
More Evidence That Flight 370 Was Intentionally Diverted
This has stopped being a morbid curiosity and become something more menacing.
5 Ways The Government Keeps Native Americans In Poverty
Imagine if the government were responsible for looking after your best interests. All of your assets must be managed by bureaucrats on your behalf. A special bureau is even set up to oversee your affairs. Every important decision you make requires approval, and every approval comes with a mountain of regulations.
Bobby Jindal hits the trail in New Hampshire
I'm up in New Hampshire this weekend, attending the 2014 Northeast Republican Leadership Conference, and thus far it's been pretty rocking event. One of many dignitaries appearing at the gathering is Louisiana Governor Bobby Jindal, who has been hitting multiple events here, ranging from a St. Patrick's day themed breakfast, a cocktail reception and a speaking engagement at dinner. Is he planning a run at the White House? Like every other potential candidate at this point, he's not coming straight out and saying it, but he certainly has the look. (And why else do you come to New Hampshire?)
Economy & Taxes
Scott Walker Has $1 Billion Budget Surplus
Meanwhile, out in flyover country.
Margin tax would greatly increase tax burden Mar14 by Thomas Mitchell
The battle for votes over Question 3 on this November's statewide ballot — known as The Education Initiative by its proponents, but as the Margin Tax Initiative by its opponents — is escalating.
International
Venezuela Will Soon Begin Implementing A Food Rationing Card System Like In Cuba
Already in the state of Zulia in Venezuela, authorities are now looking to expand on the food appropriations cards seen above. The data is stored on a SIM card on the obverse of the card and readable by authorities.
Rationing In Venezuela Brings Eerie Markings On People's Arms
In Venezuela food, cosmetics, toiletries and even toothpaste are being rationed because of government policies extricating foreign corporations from Venezuela.
Venezuelan Army Raids Rebel City, Shoots Teargas Into Civilian Buildings at Night
Venezuelan soldiers stormed San Cristóbal, a college city that has become the cradle of the opposition, early this morning. Civilians reported shootings and aggressive use of teargas to force protesters out of their buildings as they slept, and the military placed barricades around the city this morning to prevent anyone from leaving.
Former President Uribe is top vote-getter in Colombia Senate race; Santos bloc loses ground
Former Colombian President Alvaro Uribe is back in elected office — this time in the Senate.
Russian's Comments Rile Latvia
Comments Seen As Russia's Attempt to Keep Latvians Within its Sphere
Crimea Now Completely Under Russian Control
Elizabeth Palmer confirmed on CBS' This Morning that Crimea is under Russian Control, as predicted by former Secretary of Defense Robert Gates.
Kim Jong Un 'elected' with 100% of the vote
With no one else on the ballot, state media reported Monday that supreme leader Kim Jong Un was not only elected to the highest legislative body in North Korea, he won with the unanimous approval of his district, which had 100% turnout.
The power of nationalism in Quebec
Pierre-Karl Péladeau's sudden entry as a Parti Québécois candidate tells us something about nationalism — something that politicians and many people in the Rest of Canada don't seem to understand. Quite simply: tribe trumps.
El Salvador's Voting Deadlocked as Opposition Claims Fraud
El Salvador Vice President Salvador Sanchez Ceren held a lead of 6,634 votes as the country's election chief said the presidential runoff was too close to call and the opposition claimed fraud.
Merkel backs call for EU school lessons to counter 'growing Euro-scepticism'
The German Chancellor wants "EU education in schools across Europe to prepare the next generation and to nurture a European approach"
Putin Adviser Publishes Plan for Domination of Europe
On March 9, a very influential geostrategic and ideological adviser of the Putin regime, Aleksandr Dugin, published his game plan for domination of Europe. The plan, which Dugin calls "the Russian Spring," is presented as one of three scenarios for resolution of the current Ukrainian crisis. The other two, in which the Kremlin blinks in the face of Western pressure, result in thermonuclear war or complete global chaos.
Why Poland Cares So Much About Ukraine
An old train route south from the eastern Polish city of Przemysl passes through Ukrainian territory, then back into Poland. The tracks are a relic of the prewar past, when this was all Polish territory, before the Soviet Union "liberated" western Ukraine in 1939 from Poland and incorporated it into the Ukrainian Soviet Socialist Republic.
Bachelet sworn in as Chilean president, pledges 'fairer' society
Michelle Bachelet pledged to make Chile "different and fairer" after being sworn in as president Tuesday in a ceremony rich with symbolism.
Baltic Shadow
Even before the clear signs that something even more sinister could soon be afoot (check out,for example, the grim news from Donetsk in Ukraine's east tonight) Russia's creeping takeover of the Crimea had stirred up uncomfortable memories across Eastern Europe. To take just one example, the Soviet invasion of eastern Poland in September 1939 (the Germans had attacked from the west) was justified by Moscow, at least in part, as a move to protect the substantial Ukrainian and Byelorussian populations that lived there, and then supposedly legitimized by a vote that saw them "reunited" with their compatriots as their territories — including, ironically, today's Lviv (formerly Polish Lwow) — were transferred to the Soviet Union.
Violent clashes break out in Donetsk
One person has died during violent clashes between rival protesters in the Ukrainian city of Donetsk.
The Country That Makes Saudi Arabia Look Good
Sheikh Tamim bin Hamad Al Thani, the emir of Qatar, met secretly in Kuwait last month with foreign ministers from five neighboring countries, including Saudi Arabia, Bahrain and the United Arab Emirates. According to two people with direct knowledge of this meeting, the five foreign ministers had a simple message for the emir: Cut it out — we know what you're doing.
Venezuelan official: John Kerry is a "murderer" and these protests are pretty much all his fault
The death toll in Venezuela is now up to at least 28, with hundreds more injured and arrested — and you might think that these deaths have been the result of the government sending armed forces as well as vigilantes into the ongoing month of heavy protests that have fomented as the result of rampant inflation, pernicious crime rates, shortages of even the most basic food staples, and the socialist government's general inability to engender social harmony and widespread prosperity, despite the country's massive oil reserves.
One document might have prevented WW II
If President Hindenburg's will had been published the German people might never have given Hitler absolute power.
Belgium's ban on sexist insults
Under new laws it will be against the law to mock a stay-at-home father or a woman in sexy clothes
School Board Trustee Says Public Nudity Is Fine And Dandy
Regarding the veggie sex links, they were not part of an actual curriculum package but they were linked to as resources on the TDSB website. They were taken down following media exposure in September 2012.
Pesky Parents Are The Biggest Obstacle To Inserting LGBTQ Issues Into Curriculum, Says York Region DSB Guidance Head
Yeah, and it's very "troubling" that it's unclear whether Ontario Ministry of Education documents are supposed to be taught from a "heterosexist lens."
Separatist battle in Canada rekindled with Quebec election
Canada is bracing for another fight with Quebec separatists.
Venezuela wants US to join 'peace commission' to end unrest
Venezuelan President Nicolas Maduro urged Washington on Saturday to join a "high-level commission" to promote peace after more than a month of deadly anti-government demonstrations.
UKIP Set to Sweep Euro Elections Despite Farage's Alleged Extra-Marital Activities
The UK Independence Party is on course to win the largest share of the vote in May's European Elections, according to a new poll. The party is currently on 30 percent, with Labour in second place on 28.
Opinion
Why Bakers Should Be Free to Discriminate
Guess what happens when you ask for a cake that really violates people's beliefs?
The Disappearing American Middle Class
Sadly enough, California is becoming a microcosm for the problems in America
No militia means more intrusive law enforcement
Our Framers didn't envision a free state with the current level of government control.
Progressive Racism: The Hidden Motive Driving Modern Politics
Progressive politics is rooted in racism. Look carefully at most social or fiscal policies advocated by progressives and you'll see that underneath their false public rationales lie hidden racist fears and assumptions — some of which the progressives may be too embarrassed to admit even to themselves, much less to the world.
Video: C'mon, America, let's ban the word "bossy"
We could do that. Or we could get a bunch of fabulously successful women together — say, a former secretary of state and the current COO of Facebook — and have them reassure girls that there's nothing wrong with being "bossy." The tagline writes itself: "They used to call me 'bossy' and now I'm the boss." (In fact, Beyonce says almost exactly that at the end here.) Intercut scenes of Sheryl Sandberg chairing a meeting, Condi Rice addressing a big crowd, Beyonce onstage, etc. Wear "bossy" as a badge of pride. Instead of "banning" the word, whatever that means, you take back its power. Instead, this.
Obama: Ike Redivivus?
Obama admirers have created a complete distortion of "the Eisenhower era."
1930-Something
Old-school leftists are unhappy with Obama's America.
How the Need For 'Perpetual Indignation' Manufactures Phony Offense
Pretend anger dulls our sensitivity to real problems.
Lena Dunham and the Hipster Golf Clap
Exene Cervenka used to own a shop in L.A. – I think it was called You've Got Bad Taste – that sold kitschy crap like Mr. T lunch boxes and other such cultural detritus. Exene was on a radio show one night, and she told the host that a record company had dumped a bin full of free copies of the single Firestarter by the group Prodigy at the store, but no one was interested in taking them. The upshot is that in the late 90s Americans weren't really into techno, but record companies were desperate to get people to listen to it. To people outside of New York, Lena Dunham is our Firestarter.
Jonah Goldberg: Bossy B.S.
So I just caught up on this "Ban Bossy" thing last night (I've been traveling). It strikes me as ludicrous on its face. It seems patently untrue that a) Bossiness is the same thing as "leadership," b) That bossiness is a gender-specific issue for kids, c) That girls are falling behind in leadership nationally or in schools. Some of my views are based on the fact that I am the father of a little girl and some of it is based on informed common sense.
The Republican Party Is Changing: Deal With It
There are a lot of Republicans these days who just don't get that it's a changing environment. The Republican Party of the 1980's is pretty much dead.
The Progressives' worst mistake is thinking that they know what others want
At a certain level, all of us are solipsistic, in that we inevitably exist at the enter of our own universe. As it is with individuals, so it is with belief systems. Whether we like it or not, we assume that our way is the way to do things. That others would do things a different way is invariably a surprise (although, as is the case with Dutch chocolate, often a pleasant surprise).
Wake up, black women. You are all still slaves and white women are your masters
This article, questioning whether paying attention to black men and boys harms black women and girls, really made me angry. While I believe Brittney Cooper, the author, has the best of intentions, the whole piece is infected with feminist ideologies and Brittney seems genuinely clueless as to the real state of affairs when it comes to black women: they are little more than slaves.
Guide to California Crazy
From LukeHandCool, a handy Guide to California Crazy, with commentary
The anti-bossy campaign is just the latest example of the Left's obsession with gender, sex, and sexuality as a way of remaking society
In America, it used to be that boys were boys and girls were girls, except for a handful of boys and girls who didn't conform to the norm. Boys were at the top of the heap; girls had a carefully carved out, limited sphere of influence and opportunities; and sexually non-conforming people were ignored or abused, depending on both their ability to blend in and their community's ability to cope with their differences. Both women and sexually non-conforming people were routinely denied equal treatment under the law.
Are we still a free people?
The Blogs Editor doesn't much like it when I post speeches, but I'm going to make an exception for this one. It sums up how I feel about the English-speaking peoples, about the uniqueness of our patrimony and the burden of our responsibility, about the relationship between state and citizen and about the miracle of the common law.