News of the Week for March 9th, 2014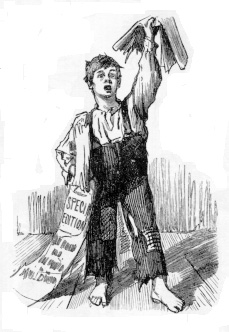 Election 2014
Colorado Senate Race: Definitive Proof Republicans Are Getting Their Act Together
Representative Cory Gardner's candidacy shows that Democrats could be losing their biggest electoral advantage: GOP disarray.
Texans vote in primaries shaken by Tea Party influence
Texans went to the polls on Tuesday in primary elections where the top candidates for governor were expected to post easy wins and favorites of the conservative Tea Party movement are trying to topple established Republicans in several races.
Poll: Democrats' advantage on key issues is not translating to a midterm-election edge
The American people trust Democrats more than Republicans on some of the key issues of the day, but that has not translated into any political advantage in the battle for control of the House and Senate in this year's midterm elections, according to a new Washington Post-ABC News poll.
Obama Approval at All-Time Low in Connecticut; Gov Race Close
President Obama's approval rating has reached a new low in Connecticut, according to a Quinnipiac University survey. Just 45 percent of Constitution State voters approve how Obama is handling his job, while 51 percent disapprove.
BOEHNER BRAGS OF EASY REELECTION: won't repeal Obamacare, top priority is Amnesty for illegal aliens
In a surprisingly candid interview with his hometown newspaper, Johnny Boehner admitted that his top priorities are Amnesty and not repealing Obamacare. In that order. Confident of his reelection, Johnny doesn't seem to remember that the citizens of his district have a choice: in this case, a very capable young conservative named J.D. Winteregg.
A Republican Tied Statewide in Connecticut? Ahead in Hawaii?
It's not that everything's coming up roses for the Republican Governors Association… but they're getting some encouraging numbers.
Wendy Davis Will Cause the Democrats to Divert Resources to Georgia
Georgia is about to get the spoils of the train wreck that is the Wendy Davis campaign. Tuesday night, Democratic voters in Texas signaled they would be aborting Davis's campaign in November.
Senate Control Could Decide Opportunities in Tennessee
Future congressional opportunities in Tennessee might hang on the balance of power in the Senate over the next two cycles.
Obama Scandals
The IRS Tries to Stifle Internal Dissent
Thursday was the deadline for filing public comments on the IRS's proposed rule to restrict political activity by 501(c)(4) organizations. Unsurprisingly, the IRS website was flooded with last minute comments.
Obama knew CIA secretly monitored intelligence committee, senator claims
White House declines to comment after Mark Udall says agency spied on staffers preparing scathing report into CIA torture after 9/11
House GOP leaders want probe of Veterans Affairs' purging of medical test orders
Two key House members have called for an investigation into reports published by the Washington Examiner that the Department of Veterans Affairs purged thousands of medical appointments to hide backlogs of tests and consultations dating back 10 years.
Gun Rights
Ohio student points finger like gun, is suspended
A central Ohio principal says she suspended a 10-year-old boy from school for three days for pretending his finger was a gun and pointing it at another student's head.
Pro-Gun Republican Wins CT District First Time in 40 Years
A pro-Second Amendment candidate running as a Republican just won Connecticut's 53rd District, a district which has been held by anti-gun Democrats for forty years.
Facebook Makes Minor Changes to its Gun-Themed Pages
In response to pressure from Moms Demand Action and a handful of allies, Facebook has announced some changes to the way it will treat pages that relate to firearms. The reforms stop a long way short of what the groups had wanted.
Idaho House Passes Campus Carry 50-19
On March 6th, the Idaho Legislature passed legislation allowing campus carry by a 50-19 vote. In February the state Senate "overwhelmingly" passed the measure, which "now heads to Governor C.L. 'Butch' Otter (R) for his signature."
Hide the Decline
Environment &
"Green Energy"
Obama's Pseudo-Scientism
Too hot? Too cold? Regardless, it must be global warming.
Titans of EU Industry: Green Follies Are Killing Us
Europe's dogged pursuit of a solar- and wind-powered future has jacked up energy prices for households and industry alike. For families, it has meant higher monthly power bills—a tax felt most keenly by the poor. For businesses, it has even farther-reaching implications.
Climate Insensitivity: What the IPCC Knew But Didn't Tell Us
In a remarkable example of scientific malfeasance, it has become apparent that the IPCC knew a lot more than it revealed in its 2013 climate compendium about how low the earth's climate sensitivity is likely to be.
Titans of EU Industry: Green Follies Are Killing Us
Europe's dogged pursuit of a solar- and wind-powered future has jacked up energy prices for households and industry alike. For families, it has meant higher monthly power bills—a tax felt most keenly by the poor. For businesses, it has even farther-reaching implications.
Obamacare
Government in Healthcare
A Director's Musings on the Nevada Health Exchange
Jon Hager, the Nevada health-exchange executive director who resigned in February, wrote a strangely poetic set of notes for his keynote speech at the Nevada Health Link Summit in June.
Code Chaos
Another nightmare for doctors, courtesy of the federal government
Obamacare Architect: 'You Don't Need a Doctor for Every Part of Your Health Care'
A medical assistant takes a patient's blood pressure as her husband and baby look on at the Country Doctor Community Clinic in Seattle.
War & Terror
Obama to Israel — Time Is Running Out
When Israeli Prime Minister Benjamin Netanyahu visits the White House tomorrow, President Barack Obama will tell him that his country could face a bleak future — one of international isolation and demographic disaster — if he refuses to endorse a U.S.-drafted framework agreement for peace with the Palestinians. Obama will warn Netanyahu that time is running out for Israel as a Jewish-majority democracy. And the president will make the case that Netanyahu, alone among Israelis, has the strength and political credibility to lead his people away from the precipice.
Ex- CIA Chief: Why We Keep Getting Putin Wrong
Blame a myopic mindset—and an intelligence corps focused on terrorism, not Moscow.
Unarmed Ukrainian Air Force Confronts Russian Troops
This was the tensest confrontation that occurred overnight in Ukraine: unarmed Ukrainian Air Force members marched on the Belbek base, which has been taken over by the Russians. In this extraordinary video, you can see the Ukrainians advancing toward Russian troops, who fired warning shots.
Is Moldova next?
In the immortal words of Tom Lehrer from a different context, who's next on the Vladimir Putin Hit Parade? Now that Putin has claimed the right to intervene on behalf of supposedly-beleaguered ethnic-Russian minorities, the field to his west is wide open to all sorts of possibilities.
Could China Be Planning Something?
Putin's invasion of the Crimea reportedly caught the White House, the Pentagon, the CIA, and the State Department off guard. It is a good time to ask, "What else might be in the pipeline?"
Jerry Pournelle: Crazy about the Crimea
The Wall Street Journal this morning in a lead editorial says flatly that the Russian de facto annexation of the Crimea cannot be allowed to stand. That is because they are crazy, and think that there is something the United States can do to prevent it. There is not, of course. We have no ships in the Black Sea, and we certainly would not send SAC even if there were a SAC to send. We have no bargaining points – not that it is much of our business. The Crimea has been conquered and recolonized throughout historical times, and cannot be said to be the ethnic homeland for anyone.
NATO – News: Secretary General announces North Atlantic Council to meet following Poland's request for Article 4 consultations
I've said before, Russian actions in Crimea are as much a message to former Soviet satellites as they are to Ukraine itself. Poland has heard that message loud and clear.
Ukraine's army recruitment centres inundated with willing soldiers
With the situation in Ukraine at flash point following recent developments in Crimea, military recruitment centres in Kyiv are seeing a lot of footfall.
Amid Regional Worries, China Boosts Defense Spending by 12.2%
China has announced another double-digit increase in defense spending, amid regional worries about its growing military assertiveness.
The Temptation of Vladimir Putin
If Russia's Ukraine incursion goes unpunished, Moscow may turn to 'rescuing' ethnic Russians in NATO countries.
Henry Kissinger: How the Ukraine crisis ends
Public discussion on Ukraine is all about confrontation. But do we know where we are going? In my life, I have seen four wars begun with great enthusiasm and public support, all of which we did not know how to end and from three of which we withdrew unilaterally. The test of policy is how it ends, not how it begins.
Russia Blows Past Obama's "Off Ramp"
Yet another western plan for Ukraine ended in failure today. Will this hurt Obama's standing in the Middle East?
Ukraine's Military Mobilizes, Prepares For Combat: Trucks, APCs, SAMs, Howitzers, Tanks Rolling Out
Did somebody say de-escalation?
National
The audacious rescue plan that might have saved space shuttle Columbia
The untold story of the rescue mission that could have been NASA's finest hour.
50 Ways The British Embassy In Washington Is Wasting Your Money
The British Embassy in Washington, D.C. has today proudly released a list of "several [social media] platforms" it uses "to better connect with people throughout the US and the world".
Census Bureau Data Raises Questions Concerning Future Flow of Immigration
From listening to proponents of open borders speak about immigration, one would come away with the impression that we have just experienced a protracted period of low immigration. They contend that our "limited legal immigration" has engendered a need for people to migrate here illegally. However, the Census Bureau published new numbers illuminating a fact that is self-evident to anyone who has studied immigration: we have already gone through a "second great wave of immigration."
California Democrats lose power of supermajority
In the days last year after California Democrats secured a supermajority – a voting bloc that lets their party pass taxes or bonds – many pondered how that new political muscle would be used.
Debate: "Affirmative action on campus does more harm than good"
What if affirmative action actually hurts minorities?
Minnesota School Freezes Live Student
Frostbitten Teen Forced to Stand Outside in Swimsuit
Christians vow civil disobedience if home-school family is deported
Christians in an east Tennessee community are vowing to engage in civil disobedience if the Obama administration initiates deportation proceedings against a Southern Baptist family from Germany who sought asylum in the United States so that they could home school their children.
Mass. High Court: Subway Upskirt Photos Not Illegal
Massachusetts' highest court has ruled that a man accused of secretly snapping photos up a woman's skirt on an MBTA train did not break the law.
Another Common Core 'math' problem that 'makes no sense whatsoever'
Oh, no. Not the "number bonds" again. What ever happened to straightforward addition and subtraction facts?
The German Home-School Refugees Can Stay
The Romeikes can stay in America.
Yet Another LGBT Caught Perpetrating Assault Hoax
A transgender teen who said he was beaten and sexually assaulted in a California high school bathroom recanted the story, police said Tuesday.
Senate rejects Obama nominee who defended cop killer
The Senate voted 47-52 Wednesday to reject controversial nominee Debo Adegbile as an assistant attorney general.
Wife says Alan Grayson shoved her during domestic incident
Judge issues temporary injunction after wife's allegations against U.S. Rep. Alan Grayson, D-Orlando
What Happens If Russia Refuses to Fly U.S. Astronauts?
Russian Soyuz flights are NASA's only way to get astronauts to and from the International Space Station. What happens if they cut us off?
P.J. O'Rourke, Ilya Shapiro, Trevor Burrus, and Gabriel Latner* Co-authored an Amici Curiae Brief, and It's as Awesome as You'd Think It'd Be
Here's a quick summary of the case at hand, Susan B. Anthony List v. Driehaus
Bernie Sanders: "I am prepared to run for President of the United States"
Bernie Sanders says he is "prepared to run for president of the United States." That's not a formal announcement. A lot can change between now and 2016, and the populist senator from Vermont bristles at the whole notion of a permanent campaign. But Sanders has begun talking with savvy progressive political strategists, traveling to unexpected locations such as Alabama and entertaining the process questions that this most issue-focused member of the Senate has traditionally avoided.
Ala. Democrat Says Whites Would Force Daughters to Abort Their Black Children
In a state legislature debate on a new abortion restriction, Democratic state representative Alvin Holmes told all white proponents of the bill that they would be in favor of abortion if their daughter was going to have a black baby
UC Berkeley to host 'White Anti-Racist Training' for 'queer and women's communities'
Previous discussions included "how white privilege shows up in LGBTQ community spaces and how to confront it."
AP smears Trail Life boys with misleading 'Nazi' photo
"I was horrified," said John Stemberger, chairman of the board of Trail Life USA, a new, rapidly-growing scouting organization that doesn't allow openly gay members.
New York Democract Assemblyman Is Convicted in Second Corruption Trial
William F. Boyland Jr., an assemblyman from one of Brooklyn's most prominent political families, was convicted on Thursday of bribery and several other federal crimes.
Obama: Everyone wants a little R-S-P-E-C-T
Via the Free Beacon, he was probably just tired. He's been up late all week on the phone, listening to Putin tell him to get bent over Crimea. Respect is a very foreign concept these days at the White House.
Perry: 'Time for a Little Rebellion'
Texas governor Rick Perry broke through as a serious presidential hopeful Friday with a spirited speech to a cheering crowd at the Conservative Political Action Conference.
NASA Admits to Selling Discount Fuel to Google Execs
After months of scrutiny, the government agency finally admits
NYC Dictator de Blasio Already Craters to 39% Approval
This is what happens when these socialist morons assume office and leave entire neighborhoods repeatedly unplowed during multiple snowstorms, look to punitively tax wealth creators and target charter schools for extinction. New Yorkers clearly didn't realize what an idiot they voted for, but hey, he's their problem now.
NYC DeBlasio Takes On His Most Implacable Foe: Children
Failure will be subsidized, and success will be ruthlessly stamped out.
Judge says prosecutors should follow the law. Prosecutors revolt.
I've addressed the problem of prosecutorial misconduct here a few times before — both its prevalence, and the fact that misbehaving prosecutors are rarely sanctioned or disciplined. Recently (or perhaps the better word is finally), some judges have begun to speak out about the problem including, most notably, Alex Kozinski, the influential judge on the U.S. Court of Appeals for the 9th Circuit.
'Hundreds' of Illegal Aliens Invaded Southern Arizona Military Base (Video)
How secure are U.S. military installations? You would think the answer is: very. But, as a reporter uncovered, one installation, in southern Arizona, has been overrun by illegal alien border crossers, and the problem is only getting worse.
American Apparel Uses Muslim Apostate in Provocative Ad
Let the acid tossing and beheadings begin!
NLRB accuses union thugs of violence, threats of rape and implied harm to managers' kids
In the latest development of a more than year-long labor dispute in Vancouver, the National Labor Relations Board has accused picketers of the International Longshore and Warehouse Union (ILWU) Local 4 of a multitude of horrific acts which include violence, threats of rape and implied harm to children, as well as racial slurs toward company security officers.
In Prop. 8 ruling's wake, initiative sponsors take protective steps
Mindful of the Supreme Court ruling against Proposition 8, California initiative sponsors build in language so they can defend their measures if the state does not.
Republican Congressman Labels Texas as 'Discriminatory'
During a filibuster-style radio interview in Milwaukee Friday, senior Republican Congressman James Sensenbrenner (Wisconsin) charged that the State of Texas as a whole had a tendency to discriminate against minority voters and should be placed back under Holder Justice Department supervision thanks to his proposed legislation.
Daniel Hannan and the origins of liberty
Yesterday, I had my second opportunity to interview Daniel Hannan, the Member of European Parliament representing the UK, at CPAC. I actually had an interview with Hannan at CPAC a couple of years ago, but a battery failure left the video silent and unusable. This time, the Townhall booth offered better technology, and Hannan gave us an insightful look at the "delicate nature" of liberty as we know it — a definition provided by the Anglosphere, as Hannan argued in Inventing Freedom: How the English-Speaking Peoples Made the Modern World last November
Economy & Taxes
Mike Damone's 5 Point Plan To Fix The Economy
Congressman David Camp released his tax reform plan this week and it seems like everybody has an opinion on it. It includes some good ideas which have been presented before, including cutting rates and limiting certain types of deductions. I've opined on my ideal income tax plan before (assuming that America needs an income tax, which is subject to debate of course). When it comes down to it, though, the current tax code is a symptom of a larger problem which permeates American society and government.
VW Boss–Unionize or Else!
The Man Bites Dog: The United Auto Workers, having lost their big vote at VW's Chattanooga factory, have filed an "unfair labor practice" complaint with the National Labor Relations Board (NLRB). It's not a high-percentage shot–the UAW's main complaint is that Republican Tennessee politicians (including Sen. Corker) threatened loss of tax breaks, and said that VW would bring more work to the plant if the union was rejected.
Bob Corker: Now the Auto Union Wants to Muzzle Public Officials
The United Auto Workers demand a do-over for a vote the union lost—and want critics like me silenced.
Special Snowflake Alert: College Students Demanding Trigger Warnings on Course Syllabi
One has to wonder how recent college graduates will survive for five minutes after leaving their university confines. The New Republic reports that students at several universities are now demanding "trigger warnings" on course syllabi for material that might make certain snowflakes uncomfortable.
The Demise Of The American Dream (In 2 Charts)
Presented with little comment aside to note that when 'work is punished' the demise of 'opportunity' will continue…
International
Ukraine Fever Sweeps the Balkans
As the world watches the Ukrainians in their effort to defend themselves from Russia and become a fully European nation, close attention to the situation in Kiev and the crisis in Crimea is notable in the Balkan Muslim countries—Kosovo, Albania, Bosnia-Herzegovina—and in two with significant Muslim minorities, Montenegro and Macedonia.
RT Anchor Denounces Russia's Invasion of Ukraine
An anchor with RT, the English-language Russian network funded by the Kremlin, told viewers that she "will not sit here and apologize or defend military aggression" in Ukraine. "What Russia did is wrong," Abby Martin said in her closing monologue on Monday.
Chevron wins U.S. ruling over Ecuador environmental case
U.S. judge rules for Chevron Corp in racketeering lawsuit against steven donziger, others over lago agrio case in Ecuador
French fighter jets accompanied hijacked Ethiopian plane into Geneva when co-pilot threatened to crash because Swiss air-force ONLY WORKS OFFICE HOURS
French fighter jets escorted plane as the Swiss airforce works office hours
Crimea lawmakers schedule vote on joining Russia
Lawmakers in the embattled Crimean region of Ukraine decided Thursday to hold a referendum March 16 on whether Crimea should become part of Russia, a move likely to further ratchet up tensions.
Nationalism and unchecked violence in Bulgaria
A rise in attacks against minorities has alarmed observers in Bulgaria. They say the violence is generated by nationalism, and that this aggression is rooted in the way Bulgaria reads its own history.
Russian flags flood Crimean capital as thousands back takeover
Russian flags flooded Lenin Square in the centre of Crimea's capital Simferopol Sunday as thousands rallied in support of Moscow's takeover of the peninsula — vastly overwhelming a smaller pro-Ukraine demonstration nearby.
Prisoners at the palace: Saudi princesses plead for help as they claim they are being held by the king against their will
Princesses plead for help from captivity at royal compound in Jeddah
Their mother has written to UN human rights agency to intervene
Sahar, 42, and Jawaher, 38, claim they can only go out to shop for food
Saudi Arabia is one of the world's worst countries for women's rights
Meanwhile, China Quietly Takes Over Zimbabwe
While the developed world is focusing on the rapidly deteriorating developments in the Crimean, China, which has kept a very low profile on the Ukraine situation aside from the token diplomatic statement, is taking advantage of this latest distraction to do what it does best: quietly take over the global periphery while nobody is looking.
Opinion
President Obama's foreign policy is based on fantasy
FOR FIVE YEARS, President Obama has led a foreign policy based more on how he thinks the world should operate than on reality. It was a world in which "the tide of war is receding" and the United States could, without much risk, radically reduce the size of its armed forces. Other leaders, in this vision, would behave rationally and in the interest of their people and the world. Invasions, brute force, great-power games and shifting alliances — these were things of the past. Secretary of State John F. Kerry displayed this mindset on ABC's "This Week" Sunday when he said, of Russia's invasion of neighboring Ukraine, "It's a 19th century act in the 21st century."
We Can Oppose Bigotry Without Politicians
Should bigots be allowed to exclude gays or blacks? They should be stopped—not by the state, but by nonviolent social action.
Putin Brings Real-World Experience to the Graduate School Seminar Crowd
Vladimir Putin has managed to drag us all back into the 19th-century balance-of-power politics that were supposed to have been vanquished by our enlightened age of international law and institutions. How did he accomplish this? The pundits and experts have been scrambling to explain how their predictions of a non-interventionist Putin were so wrong. Is it because Putin is just extra-mean and aggressive and caught everyone by surprise?
"REGIONALISM" – the newest Evil from Obama
It's all about Globalism. Marxist Globalism. International redistribution of wealth.
The 'Fairness' Fraud
It seems as if, everywhere you turn these days, there are studies claiming to show that America has lost its upward mobility for people born in the lower socioeconomic levels. But there is a sharp difference between upward "mobility," defined as an opportunity to rise, and mobility defined as actually having risen.
How to Thwart Putin's 'Evil Empire' 2.0
Vladimir Putin is claiming that his invasion of parts of Ukraine is required because there are Russians in Crimea and eastern Ukraine, just as Adolf Hitler came to the "rescue" of Sudeten Germans in Czechoslovakia.
Found it on Facebook: The Left enlists yet another sweet-faced child in the war against religion
It's been many years since I read Jane Eyre, but I doubt that I'll ever forget the ugliness of Mr. Brocklehurst's Christianity, one composed of hellfire in the afterlife, and suffering and humiliation in the present time. With Mr. Brocklehurst firmly in mind, I defy you to walk into any church in America and find his peculiarly corrosive view of religion.
Home College: an Idea Whose Time Has Come (Again)
"Maybe you should home-college," I joked to a highly educated Ph.D. friend—doctorate in medieval history, two master's, several years of adjunct teaching experience in three fields. She was worried about how she would pay for her own offspring's eventual college education on her tiny salary, if she did not soon land a full-time job, preferably on the tenure track.
The Global Achievement Gap
American students are falling behind in the international economy. Here's how they can catch up.
Ten Foreign Policy Principles For The Next Republican Administration
A debate over foreign policy is here on the right.
Mainstream Media Go Full Godwin On Gay Rights
Last Friday I wrote a lengthy post exposing the mendacity of the mainstream media when covering issues related to religious freedom (Dumb, Uneducated, And Eager To Deceive: Media Coverage Of Religious Liberty In A Nutshell.) Part of their struggles with religious liberty coverage stem from its current collision with social issues near and dear to their hearts.
Russia Is Doomed
Don't be fooled by Putin's façade; the pillars of Russian power are steadily declining.
When Tolerance Becomes Intolerance
Individual liberty took another hit with Arizona Gov. Jan Brewer's veto of legislation enhancing protection for people's religious principles while doing business. Gov. Brewer suggests that if you hang out a shingle you should leave your deepest beliefs at home.
Why California Schools Want to Discriminate
There's a long article in the Wall Street Journal today about how, in California, "Colleges [Are] Straining to Restore Diversity." The article discusses how black and Latino admissions for the system's very top schools at Berkeley and UCLA are down — though not at the other schools, and that graduation rates for blacks and Latinos have gone up. And it talks about the argument that real diversity might be better achieved by considering socioeconomic status rather than skin color.
The Ideologue vs. the Children
New York's new mayor attacks charter schools, proving his critics right.
Rutgers rage against Rice — why do liberals have so much hate for black conservatives?
Condoleezza Rice lacks "moral authority." She fails to meet the standards of "exemplary citizenship" and she does not have what it takes to "inspire" graduating college seniors.
Republicans Just Want To Be Left Alone
For a while now there's been a sort of push for what some like to call a "Realistic Republican."
What La Raza Learned From Vladimir Putin About Barack Obama
The Alinskyite Gets His Community Organized
Meanwhile In Socialist Utopia…
Remember: in every socialist utopia, at the end of the day, everyone is equal… while waiting in line for "whatever they have."