News of the Week for March 2nd, 2014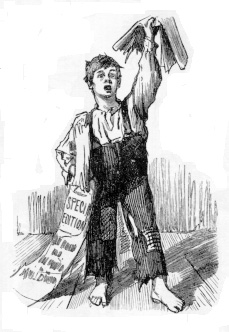 Election 2014
A chart that should scare Democrats
If history is any guide, Democrats are headed toward a tough midterm election this fall — and nowhere will it be worse than at the state legislative level.
Union Bosses' 2014 Hit List: Why Unions Are Using $300 Million to Eliminate Five GOP Governors
Union bosses are reportedly planning to spend $300 million of their members' money to eliminate five Republican governors during in the 2014 elections.
Gillespie gaining on Warner in Senate race in Va.
The race for the U.S. Senate in Virginia looks like a barnburner. In one corner stands Mark R. Warner, the incumbent, former telecommunications entrepreneur, one-term governor, former state Democratic chairman and the newest member of the Senate Finance Committee.
Florida Democrat: Without Immigration Reform, Where Will We Get Our Landscapers and Maids?
Florida Democratic congressional candidate Alex Sink said immigration reform was important at a Tuesday debate because, without it, it would be difficult for employers to find people to clean hotel rooms and do landscaping.
Apparently Greg Abbott Needs Democrats' Permission to go to Lubbock
I read a lot of dumb stories featuring ridiculous faux outrage everyday. But this one…it stands out in a sea of ridiculous faux outrage.
Greg Abbott: elected official called my Latina wife of 32 years a "prop".
#COSen: Guy who had insurance cancelled by Obamacare will run against Mark Udall — Ken Buck running for House
This is kind of a big deal — it puts this race even more "on the map" than it had been.
Cory Gardner In For Senate, Ken Buck Switches To House Run
A Good Deal For Buck
Fear and trembling for Democrats on Capitol Hill
How bad are things in Congress right now for Democrats? So bad that a guy who has been there 58 years is calling it quits. I mean, c'mon, where does he have to go?
Obama Scandals
Liberal Prof.: Obama Has Brought Us to 'Constitutional Tipping Point'
'It's a dangerous point for our system to be in'
Gun Rights
How "Crazy Eddy" Markey Intends to Destroy the Entire U.S. Handgun Market
The transparent goal of Massachusetts Senator Edward Markey's ''Handgun Trigger Safety Act of 2014'' is the utter destruction of the handgun market in the United States, including prohibiting the sale, trade, transfer, shipping, leasing or distribution of handguns already in circulation.
Concealed-weapons laws have changed America regardless of national debate on gun control
Over the last 25 years, we have had related national debates over proposed federal gun-control laws designed to restrict access to certain firearms. But only one piece of major legislation has passed Congress, in the 1994 crime bill, and the electoral backlash against many of its supporters in the 1994 midterm elections convinced many Democrats inclined to support such restrictions to try to sidestep the issue.
California Seeks to Invalidate 9th Circuit Win for Conceal-Carry Guns Rights
On February 13 the U.S. Court of Appeals for the 9th Circuit invalidated a San Diego County, California requirement which allowed for the issuance of conceal-carry gun permits, but only when the gun owner had "good cause" to carry a concealed weapon. And according to county officials, "one's personal safety is not considered good cause." That restriction, the 9th Circuit ruled, eliminated "the only way that the typical responsible, law-abiding citizen can carry a weapon in public for the lawful purpose of self-defense," and therefore amounted to an unconstitutional infringement on the Second Amendment.
Hide the Decline
Environment &
"Green Energy"
Greenpeace co-founder: No scientific proof humans are dominant cause of warming climate
A co-founder of Greenpeace told lawmakers there is no evidence man is contributing to climate change, and said he left the group when it became more interested in politics than the environment.
Globalist eco-progressives getting pretty excited about their prospects for that 2015 global climate treaty
With their undying preferences for problem-solving via top-down, forcibly collectivized "expert" action that reliably leads to mutual impoverishment — rather than the bottom-up innovations and efficiencies that can both conserve and enrich — the ultra-progressive and self-proclaimed "green" international bureaucratic set is getting pretty excited about their chances to finally get everyone to come together for their ever-elusive endgame, The Global Climate Treaty. The United Nations has been pushing for a gigantically redistributive and economically self-flagellating treaty on behalf of global warming for eons, and now they have their sights specifically set on a big meeting that's happening in Paris in 2015 — and a report that was released to much fanfare on Thursday has them all heartily slapping themselves on the back.
Climate Change Will Cause Rape and Murder and Assault and Robbery and Larceny and Make People Steal Your Car
This, from Mother Jones, is what people who are losing the argument look like
Obamacare
Government in Healthcare
Fla. doctor could bring Obamacare executive orders to screeching halt in federal court
A South Florida orthodontist is taking on President Obama's penchant for unilaterally altering the Affordable Care Act without the approval of Congress. And he's got a shot a winning.
War & Terror
Department of Veterans Affairs employees destroyed veterans' medical records to cancel backlogged exam requests
Employees of the Department of Veterans Affairs (VA) destroyed veterans' medical files in a systematic attempt to eliminate backlogged veteran medical exam requests, a former VA employee told The Daily Caller.
Obama Skips National Security Team Meeting on Russia, Ukraine
A White House official emailed some reporters to say that President Obama's team met today to discuss the ongoing situation on Ukraine. It appears President Obama did not attend.
U.S. Spies Said No Russian Invasion of Ukraine—Putin Disagreed
A day after U.S. intelligence said there would be no Russian invasion of Ukraine, Putin's troops started coming over the border.
Revealed: The forgotten treaty which could drag the US and UK into WAR with Russia if Putin's troops intervene in Ukraine
The agreement sees signatories promise to protect Ukraine's borders
It was signed by Bill Clinton, John Major, Boris Yeltsin and Leonid Kuchma in 1994
Ukrainian parliament has now reached out directly to all the countries who signed the treaty
Putin currently has 150,000 troops on Ukraine's borders and it is reported some have crossed into the country
President Obama says he is 'deeply concerned' by the news
The US and Britain have both made 'crisis calls' to President Putin to warn him to respect territorial boundaries
Russia Seeks Access to Bases in Eight Countries for Its Ships and Bombers
At a time of escalated tensions with the West over Ukraine, Russia says it is negotiating with eight governments around the world for access to military facilities, to enable it to extend its long-range naval and strategic bomber capabilities.
Ukraine accuses Russia of 'armed invasion' after Crimea airports blockaded
Ukranian minister accuses Russia of an armed takeover of Crimea amid reports that airports have been seized
Putin Smashes Washington's Cocoon
A Politico report calls it "a crisis that no one anticipated." The Daily Beast, reporting on Friday's US intelligence assessment that "Vladimir Putin's military would not invade Ukraine," quotes a Senate aide claiming that "no one really saw this kind of thing coming."
National
Teens defend 'fail factory' school in error-filled letters
These kids should learn write from wrong.
NPR's Racist Muslim Host Thanks God That She's 'Not A White Woman'
Amarra Ghani is a 24-year-old woman of Pakistani background who is interning at National Public Radio. She was born in Brooklyn, and remembers suffering greatly as a child from the intolerance expressed towards her family by non-Muslim Americans in the wake of the 9/11 attacks.
Congress & America's Diverging Priorities
The American public doesn't hate Congress as much as it used to, according to a new Gallup Poll. Just last year, Congress saw its public approval ratings plummet to their lowest levels in history as Americans expressed their frustration and rage over congressional dysfunction and gridlock along party lines.
Obama Mentor Preckwinkle May Challenge Emanuel for Chicago Mayor
Chicago mayor Rahm Emanuel may face a formidable challenger when he runs for re-election in 2015: Cook County Board President Toni Preckwinkle. Though Preckwinkle says she will seek a second term on the county board in November, there is a precedent for a quick switch to the mayoral election in February: then-U.S. Rep. Harold Washington, Chicago's first black mayor, did in in the historic 1983 election, against all political odds.
The Huffington Post Is Pretty Sure It Has the Story That Will End Scott Walker's Bid for the Presidency
I don't think you people understand the gravity of this situation: In college, even though Walker knew he couldn't start campaigning until February 3, he told a group of people he intended to run for office on February 3. He was assigned a one-day penalty for this grave infraction.
USA Is Almost Totally Reliant on Communist China for Antibiotics
The Daily Caller recently drew attention to an alarming development that is representative of a growing danger — our near total reliance on communist China for antibiotics:
Dartmouth Students Claim Racial Oppression, Threaten 'Physical Action'
A group of disgruntled students at Dartmouth College sent an 8-page protest letter to leaders of the Ivy League institution Monday calling for reparations for what they claim is the school's oppressive and racist atmosphere – and threatened "physical action" if their demands are not met.
Couple suing to force church to perform gay marriage
Wealthy gay activist, Barrie Drewitt-Barlow, says he and his civil partner Tony will go to court to force churches to host gay weddings.
Issue Analysis: Arizona Bill Does Not Give Businesses License to Discriminate Against Gays
Some have claimed that a bill recently passed by the Arizona legislature would give businesses broad license to not serve someone for being gay. This claim, though, may be a misreading, according a CP legislative analysis. While the bill is an attempt to broaden who is covered under its religious freedom protections, in all cases it actually narrows when a religious belief could be used to refuse service.Issue Analysis: Arizona Bill Does Not Give Businesses License to Discriminate Against Gays
CA Dems block expulsion of legislator convicted of 8 felonies
Power corrupts, and absolute power corrupts absolutely. That adage has more application than usual in California, where Democrats hold all of the statewide offices and supermajorities in the legislature. They can enact any policies they want, with only the judicial branch offering belated checks on their power. And when I say belated, that's literally the case with state Senator Rod Wright, whom a jury found guilty in January of committing eight felonies regarding his residency and eligibility for the office he held.
Montana Democrats: We Demand to See the Birth Certificate!
Remember when this sort of thing was ipso facto evidence that someone was a lunatic, a conspiracy theorist, a hate-monger, and unfit for public discourse?
Tenn. State University Requires Students to Wear Trackable IDs
Beginning Saturday, March 1, students and staff at Tennessee State University will be required to present identification badges at any time that can also track their movements in and out of buildings, according to a local-news report.
Reddit Mods Bury Glenn Greenwald's Story On GCHQ/NSA Use Of Internet To 'Destroy Reputations'
Mike's coverage of leaks showing the NSA and GCHQ using the internet to "manipulate, deceive and destroy reputations" (as reported by Glenn Greenwald at firstlook.org) hit the front page of Reddit yesterday, generating lots of traffic for Techdirt. This traffic truly should have gone to firstlook.org, but never made it there.
Not safe to display American flag in American high school
Today's Dariano v. Morgan Hill Unified School Dist. (9th Cir. Feb. 27, 2014) upholds a California high school's decision to forbid students from wearing American flag T-shirts on Cinco de Mayo.
Girl Scouts Hire Lesbian as Chief 'Girl Experience Officer'
As millions of moms consider digging into pocketbooks for Girl Scout cookies this year, they may be interested to know about the hiring of Krista Kokjohn-Poehler in the Girl Scouts executive office in New York City.
UCLA student melts down after anti-Israel resolution defeated
Tears and screams from anti-Israel BDS movement after stunning defeat.
Texas Gay Marriage Ban Latest to Be Struck Down
A federal judge declared a same-sex marriage ban in deeply conservative Texas unconstitutional on Wednesday, but will allow the nation's second-most populous state to enforce the law pending an appeal that will likely go to the U.S. Supreme Court.
U. of Iowa president Sally Mason apologizes for remarks
The University of Iowa president has apologized for a remark she made to the student newspaper about sex assaults on campus. In an interview published Feb. 18 in The Daily Iowan, President Sally Mason said she was dismayed by the reports of sexual assaults. She said "the goal would be to end that, to never have another sexual assault. That's probably not a realistic goal just given human nature, and that's unfortunate. …" Criticism erupted over the phrase that includes "human nature."
Economy & Taxes
Since 2000, There Are 29 Percent More Big Banks and 24 Percent Fewer Small Banks
My colleagues Hester Peirce and Robert Greene have put together a series of charts showing the recent concentration of the U.S. banking system — small banks are disappearing and large banks are growing in number.
Jared Bernstein's "Tax Reform" Assault on Pensions, IRAs and 401(k)s
The bad habit of defining "tax reform" in terms of fairness or "closing loopholes" sidesteps the most essential task of effective tax policy – namely, to collect taxes in ways that do the least possible damage to incentives for productive effort, investment and entrepreneurship.
Obama's Interior Secretary to Dying Eskimos: "I've Listened to Your Stories, Now I Have to Listen to the Animals."
King George III was a tyrant who talked to trees. Eventually we got around to replacing him with tyrants who talk to animals.
International
Thai PM leaves Bangkok as bombs, gunfire punctuate unrest
The office would not confirm how many days Yingluck had been working from outside the Thai capital.
Scottish children don't need these government spies
The SNP's proposal to allow state guardians to be named for every child in Scotland is interfering and unhelpful
Ukraine: Russia recalls ambassador as Kiev turns towards EU
Russia has recalled its ambassador to Ukraine over what it described as the deteriorating situation in the country.
EFF sticks to guns in manifesto
Johannesburg – The Economic Freedom Fighters have stuck to their guns for the nationalisation of mines and expropriation of land without compensation.
New Italy PM wins confidence vote, vows 'radical change'
Prime Minister Matteo Renzi called for a "radical and immediate change" in recession-hit Italy as he outlined his new government's reform agenda before winning a crucial confidence vote in the Senate early Tuesday.
Philippines raid reveals Mexican drug cartel presence in Asia
Shady cock-fighting farms are common enough in the Philippines, but a raid on a small operation in Lipa City south of Manila late last year revealed a much larger problem.
Thai army chief warns country on brink of armed conflict
Thailand's powerful army chief has warned that opposing groups are mobilising to fight each other and his country faces collapse unless a political crisis that has dragged on for three months is urgently addressed.
The UK Left's Pro-Pedophile Past
The links that left Harriet Harman being forced to deny support for paedophiles date back nearly four decades when the Labour deputy leader was an official in the National Council for Civil Liberties.
Turkish PM investigated for corruption
A chief prosecutor's office on Tuesday initiated an investigation into audio recordings purportedly of Turkish Prime Minister Recep Tayyip Erdogan ordering his son to dispose of vast amounts of cash amid a graft probe, state-run media reported, as opposition parties demanded that the government resign.
Venezuela: Are cracks starting to show in Maduro's backing?
A key political ally of Venezuela's embattled leader expressed sharp – and rare – criticism of the use of force to quell protests.
And the setup of a Russian client state in Crimea continues apace.
Told you this would happen. Meet the new boss, taking orders from the old bosses
Venezuelan Woman Tells of Being Beaten by Police and Jailed on False Charges
The woman who was filmed being beaten by police earlier this week has spoken about her experience in an interview with a regional news station.
Putin's Ukraine Gambit
Meanwhile, Obama fails to understand that American inaction creates a vacuum.
Crimea: Where Ukraine could explode
On Friday, armed men in military fatigues marched into the principal airport in Simferopol, the capital of Ukraine's most contentious region, Crimea. The uniforms did not reveal their identity, but an alarmed Interior Minister in Ukraine's new government declared the move an "armed invasion" by Russia.
Opinion
Want an America that works? Innovate, don't regulate.
Where government's touch is light, we see rapid innovation, but where government's hand is heavy, stakeholders are holding on for dear life.
Yes, Atheism and Conservatism Are Compatible
You needn't believe in God to believe in the American constitutional order.
The Middle Class Abandons California
"The Middle Class is Leaving California Because California Has Left the Middle Class"
The Left turns the idea of same-sex couples having babies into a shallow fashion statement
Last week, I posited that gay parenting has a problematic biological component that the Left assiduously ignores — or, more accurately, it has a lack of a biological component that the Left assiduously ignores.
Senators Rubio and Wyden Challenge The Higher Education Cartel
Men Against A Soul-Sucking Machine.
Celebrate Gay Marriage—or Else
Why is government coercion necessary?
Nazis: Still Socialists
Tim Stanley's definition excludes basically all real socialists, past and present.
When it comes to same-sex marriage, the Civil Rights Act cannot trump the First Amendment
I find irritating gay marriage supporters' reliance on the Civil Rights Act of 1964 to justify their contention that religious individuals cannot opt out of actively participating in gay marriage ceremonies. They contend that the Act mandates that (1) a Christian baker, who welcomes gays seeking all other baked goods, must bake a gay-themed wedding cake; (2) a Christian photographer, who would happily take pictures of a gay birthday party, must photograph a gay wedding; (3) a Muslim florist, who would be delighted to sell bouquets to a gay couple, must bedeck a church with flower arrangements for a gay wedding; and (4) an orthodox Jew who owns a small hotel, and who doesn't quibble at all when same-sex couples check into a room where they have privacy, must host a gay wedding in his reception hall.
Special Snowflake™ @Belle_Knox and Make-Believe Feminist 'Empowerment'
Eric Owens at the Daily Caller deserves credit for calling attention to the dishonest hypocrisy of porn's feminist enablers
Ends, and means
"The ends justify the means" is one of the most poisonous ideas of the modern era. I limit this assessment to the modern era because prior to that, means tended to justify themselves. The advent of democracy obliged Ruling Class types across the Western world to do a bit better than "because I said so" to secure obedience from their subjects. The end result is, if anything, proving to even more unpleasantly mercurial than old-school monarchy, because crusades for the "greater good" last longer and reach further than building imperial fortunes on the backs of the peasantry.
Leftists become incandescent when reminded of the socialist roots of Nazism
On 16 June 1941, as Hitler readied his forces for Operation Barbarossa, Josef Goebbels looked forward to the new order that the Nazis would impose on a conquered Russia. There would be no come-back, he wrote, for capitalists nor priests nor Tsars. Rather, in the place of debased, Jewish Bolshevism, the Wehrmacht would deliver "der echte Sozialismus": real socialism.
California's serious assimilation problem
Over the years, I've attended many Cuban celebrations in the US. I always saw the US and Cuban flags together, or respect for our heritage and the nation that opened its doors to us after the communist takeover.
Why Obama is Uneducated
A few years ago I participated in a radio debate on "white privilege" with a certain man, whose name is unimportant, who had a Ph.D. in "ethnic studies." At one point he introduced an argument by saying, "If whites are 80 percent of the population…," which prompted me to interject and point out that whites (non-Hispanic) are now only 63 percent of America. Of course, you might think that someone with a doctorate in "ethnic studies" would know what the ethnic and racial composition of the country is.
Dear Alec Baldwin: L.A.'s Douchebag Quota Is Full
Sigh. First it was rank-and-file hipster douchebags from New York and San Francisco planning moves to Los Angeles for our mythical cheap rent, beach access and alleged proximity to Disneyland. Next up uber-douchebag Moby extolled the virtues of our provincial backwater as a hotbed of creative activity. (Note: Moby is probably the last person anyone should trust on the subject of detecting trends.) Now, Alec Baldwin is talking about leaving New York, and is hinting at a move back to L.A.
The Power of Hidden Law
Contra Hollywood and D.C., the federal government isn't what holds society together.