News of the Week for February 9th, 2014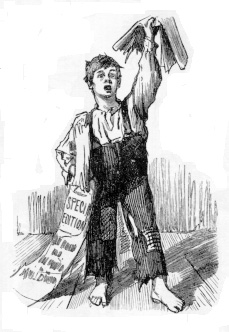 Election 2014
Republicans Can Take The Senate, If They Don't Screw It Up
Can the GOP stay focused and pull off their largest win in decades?
RNC launching its own tech start-up
It certainly looks tech-y, although after reading stories like this after the last election about the comparative sophistication of Democrats' data analysis, I tend to imagine that DNC headquarters looks like "Tron" now.
In Kentucky, Matt Bevin Polls Better Than Mitch McConnell Against the Democrat
Here's a fact — Mitch McConnell polls badly in Kentucky. He has been in Washington since 1985. Kentuckians, like everybody else, are tired of Washington. So Kentucky has tired of Mitch McConnell. In fact, there may be no incumbent Republican Senator more vulnerable this year than Mitch McConnell. He stays in the race because of pride. Any other Republican with his polling would be shown the door by . . . well . . . Mitch McConnell.
At-Risk Senate Seats, 02/07/2014 edition.
As always, this is going to be a highly subjective take: my thoughts on each race after the fold. Bottom line: some shifts up, some shifts down, I took out Massachusetts and New Jersey because, really, well, some states are more likely than others.
#AKSen: Begich (D) also stuck in the low 40s Written by David Freddoso.
PPP has a new Senate poll out for Alaska, and once again we see a Democrat with weak numbers in the low 40s and only a small lead over his potential challengers, Lt. Gov. Mead Treadwell and former state Natural Resources Commissioner Dan Sullivan. Begich is slightly underwater in approval terms (44 percent disapprove to 43 percent approve)
New York Democrat Rep. Steve Israel May Be In Trouble This Fall. Wait, What?
A memo from the National Republican Congressional Committee today highlights some surprising new poll numbers. According to the memo, Democrat incumbents are weak across the nation, even in places where traditionally they are locks to win.
Senate GOP buoyant about midterms
Politics was at the forefront of Republicans senators' minds at their annual retreat on Wednesday.
Election 2014: Arkansas Senate
Arkansas Senate: Cotton (R) 45%, Pryor (D) 40%
GOP poll: Gingrey leads in Ga. Senate primary
Rep. Phil Gingrey (R-Ga.) leads a crowded Republican field to replace retiring Sen. Saxby Chambliss (R-Ga.), according to a new poll first obtained by The Hill.
Key Democratic Group Will Sit Out Midterm Elections
Priorities USA Action, the super PAC now backing Hillary Clinton, won't spend to help Democrats in the House and Senate this year, a spokesperson confirms.
Colorado H8s Hillary; Udall in danger of getting smashed by the 'stache #COSen Written
Chris Christie's demise may be temporarily helping Hillary Clinton in other states, but not in Colorado, where she seems uniquely unpopular. So says Quinnipiac, whose new poll of the Centennial State also finds Sen. Mark Udall, D, in a far more difficult re-election race than anyone imagined.
Charlie Crist Says the Embargo Against Cuba Must 'Go Away'
Charlie Crist is too stupid to be elected governor of Florida.
Obama Scandals
IRS's Lerner, Treasury Department secretly drafted new rules to restrict nonprofits
The Obama administration's Treasury Department and former IRS official Lois Lerner conspired to draft new 501(c)(4) regulations to restrict the activity of conservative groups in a way that would not be disclosed publicly, according to the House Committee on Ways and Means.
Gun Rights
New York's NRA membership nearly doubles in wake of SAFE Act
As gun rights and gun control groups continue to argue over the effects of the New York SAFE Act, one consequence is clear: membership in the state affiliate of the National Rifle Association has soared since the law was enacted a year ago.
College Students Sign Petition to Imprison All Gun Owners.
Shot in San Diego, California. Political prankster tells some of the students signing the petition that he'd like to kill all registered gun owners, and it doesn't deter them from signing!
Grand jury won't indict man who shot Texas deputy
A grand jury has declined to charge a Central Texas man for killing a sheriff's deputy who entered his home to carry out a search warrant.
'This is Marxism': Cuban Refugee Manuel Martinez Confronts Oregon Lawmakers on Gun Control Attempt
A man who fled Cuba's communist regime in the 1960s blasted Oregon lawmakers Thursday during a public hearing on proposed gun control legislation. Manuel Martinez, who narrowly escaped Cuba in 1962 after being imprisoned for opposing Fidel Castro, passionately defended the Second Amendment in front of Oregon's Senate Judiciary Committee, comparing the state's attempts to pass gun control to moves made by his former government.
Hide the Decline
Environment &
"Green Energy"
Krauthammer's Take: 'The EPA is Explicitly Destroying the Coal Industry'
Photos confirm flaming water existed before fracking in Texas
Photos from 2005, recently uncovered from court documents, show that flaming water existed years before hydraulic fracking began in Parker County, Texas, the website EnergyInDepth reports.
How the EPA Helps Environmental Groups Sue the EPA
Recently released emails show extensive collaboration between federal environmental regulators and environmental groups
Obamacare
Government in Healthcare
'The U.S. Affordable Care Act software was written in part in Belarus by software developers under state control'
Feels comforting knowing these folks are tight with the Russians. What could possibly go wrong?
Obamacare Website's Unbuilt Appeals and Errors System Causing Chaos
The Obamacare website is unable to fix entry mistakes or handle appeals for incorrect or denied coverage and subsidies because the government has yet to build the systems necessary to handle them.
Judge: Nevada Division of Insurance Must Hand Over Navigator Records
Nevada's Division of Insurance must turn over records regarding Obamacare navigators' criminal histories, a judge ruled yesterday. Unless the Division is able to obtain a stay, the records are due for release next week.
Obamacare enrollees hit snags at doctor's offices
Many consumers faced hurdles signing up for Covered California health plans. Now they're having trouble finding in-network doctors.
You cannot Just say No to the Obamacare race questionnaire
The image below was sent to me by a reader who went for a visit to a physician, and was told that she could not be seen unless she filled out this race and ethnicity questionnaire, and put her name on the form.
Obamacare enrollees hit snags at doctor's offices
Many consumers faced hurdles signing up for Covered California health plans. Now they're having trouble finding in-network doctors.
Obamacare Jobs Plan—Tune In, Sign Up, Drop Out
The argument that government subsidies from redistributed wealth is a disincentive to work is hardly new. Conservatives have made that argument that for decades, and it has been a recent component of the debate over whether to keep extending long-term unemployment benefits that originated as an "emergency" measure five years ago in the midst of the Great Recession's massive job losses. It is, however, novel to see the Barack Obama White House embrace that effect as a feature of its central social-engineering program, the Affordable Care Act.
Half the nation's uninsured live in just 116 counties
Those without health insurance have less than two months to enroll in new plans before penalties kick in, and the Obama administration is racing the clock to get them signed up.
Obamacare Demonstrates What the Democrats Really Want http://tinyurl.com/n5qjjjt
Obamacare is a huge incentive for the poor to never try to improve their income status through earned success. This means the income inequality gap would necessarily widen for the poor as they would have to face losing subsidized healthcare in pursuit of more income. Meanwhile Obamacare is missing enrollment targets in both Medicaid and the exchanges. Obamacare is also projected to leave 31 million uninsured and has thus far resulted in more people losing their policies than new enrollments.
Small biz health costs have doubled under Obama
Healthcare costs for small businesses have doubled under President Obama, according to a new study.
Administration said to ponder insurance extension
The Obama administration is considering an extension of the president's decision to let people keep their individual insurance policies even if they are not compliant with the health care overhaul, industry and government officials said Thursday.
More doctors and hospitals excluded from Obamacare plans
Health insurance everywhere, but not a doctor to see
War & Terror
New surveillance technology can track everyone in an area for several hours at a time
Shooter and victim were just a pair of pixels, dark specks on a gray streetscape. Hair color, bullet wounds, even the weapon were not visible in the series of pictures taken from an airplane flying two miles above.
Hijack attempt on Ukraine to Turkey airliner: report
A Ukrainian man attempted Friday to hijack an airliner en route from Ukraine to Turkey and divert it to Sochi where the Winter Olympics are taking place, Turkish media reports said.
Iran says warships headed close to US borders
Iranian warships dispatched to the Atlantic Ocean will travel close to U.S. maritime borders for the first time, a senior Iranian naval commander said Saturday.
National
U.S Abortion Rate Falls to Its Lowest Level Since 1973
Today the Guttmacher Institute released a report based on their census of U.S. abortion providers. It contains abortion statistics up to the year 2011 — meaning this report contains the most recent data on the incidence of abortion in the United States. Overall, the news is good for pro-lifers. The abortion rate declined by 13 percent between 2008 and 2011, and it fell in 2011 to its lowest point since the Roe v. Wade decision in 1973. The decline was fairly consistent across states. In only six of the 50 states did the number of abortions increase between 2008 and 2011, and all geographic regions in the United States saw a decline in the abortion rate.
Feminist groups bring another 'Wikipedia Edit-a-Thon' to campuses, claim website has 'political impact'
At least nine American schools will host the event.
Organizer: Wikipedia has "very masculine" design aesthetics.
One organization involved in event says website is "clearly skewed" towards males.
Coldest spot in known universe: NASA to study almost absolute zero matter at ISS
NASA has revealed its plans to create the coldest spot in the known universe on board the International Space Station in 2016. The researchers are preparing to study matter at temperatures near absolute zero, revealing the world of quantum mechanics.
Far-Left Website Contributor Finally Comes Out and Says It: 'Why You're Wrong About Communism'
Far-left website Salon published a stunning defense of communism on Sunday, revealing what it claims are seven "huge misconceptions" about communism and capitalism.
Massachusetts Considers Denying Constitutional Rights to Innocent Arrestees
What is it about school shootings that so lobotomizes the political and academic classes?
'Men are failing us,' says woman planning demonstration
AS TYEMA SANCHEZ of Northern Liberties got dressed yesterday morning, she carefully considered which purse to carry.
Common Core 101: What Is It and How Does It Affect Our Children?
Outraged parents. Fleeing teachers. Anxiety-ridden and medicated students. Fuzzy math. Crazy history assignments posted on Facebook. Longitudinal databases. Silenced community members at school board meetings in YouTube footage. Newfangled public school pathways of college and career readiness under the banner of "STEM" (science, technology, engineering and math) on a wild, 21st-century, technocentric highway that's littered with stakeholders who are up in arms over federally mandated testing, national curricula alignment, data collection, and questionable content packaged into one-size-fits-all education.
The Democratic class of 1974 passes from the scene
Henry Waxman and George Miller are retiring from the House and not running for re-election after 40 years as a congressmen from southern and northern California.
Inside the Kochs' Reid Brush Back
Charles and David Koch raised eyebrows in D.C. last week with an aggressive push back of Senate Majority Leader Harry Reid after the Nevada Democrat delivered the kind of bare-knuckle attack on the billionaire brothers that has become commonplace by top Democrats in the Citizens United era.
Phil Gramm: A Statesman Comes Full Circle
Washington is full of politicians who have forged long careers in Congress either lying to their constituents or offering lousy policy advice – over and over again. Given that most of the politicians serve until they are carried out of the Capitol in a coffin, they often live to see the disaster from their own policies, and unfortunately, are in a position to exacerbate those disasters by repeating the same mistakes. Immigration policy is a perfect example.
Bob Beers feels 'call to duty' to challenge Harry Reid for Senate seat
Bob Beers, current Las Vegas City Council member, former state senator, erstwhile gubernatorial candidate and well-known face in Nevada politics, says he feels a "call to duty" to challenge Senate Majority Leader Harry Reid for his seat in 2016.
Millennial Men Fall Behind
Men between the ages of 18 and 28 are 25 percent less likely to have a college degree than women in that age group (15 percent versus 20 percent), according to a new Pew analysis of U.S. Education Department data.
Panelist at Podesta Think Tank on Common Core: 'The Children Belong to All of Us'
In addressing criticism of the Common Core national education standards, a panelist at the Center for American Progress (CAP), a liberal think tank, said critics were a "tiny minority" who opposed standards altogether, which was unfair because "the children belong to all of us."
Margaret Carlson: Pro-Life Extremist
OK, so this article here I pulled from the sidebar a few days ago is Margaret Carlson's defense of Wendy Davis' lying lies about the narrative of her life story which is a bunch of lies. As you might imagine, Carlson's piece is a boiled-down, gooey tar pit of concentrated stupid (think of that oil slick that ate Tasha Yar), that'll lower your IQ by several points if you so much as glance at it.
Wisconsin School Gets Kids to Snitch on Parents
The game is called "Cross the Line' and many outraged parents believe that it does just that.
How Jon Stewart Deceptively Edits Interviews To Smear Conservatives
One of Jon Stewart's favorite lines when someone asks him if he should be more responsible in his representation of news stories and politics is to snidely and smugly retort that they do comedy, not news.
NPR Worries Out Loud As Bullying Feminists on Twitter Devolve Into 'Revolution-Eats-Its-Own Irony'
NPR's afternoon talk show "Tell Me More" spent 17 minutes on Thursday on a cover story in The Nation entitled "Feminism's Toxic Twitter Wars" by Michelle Goldberg, a contributor to The Daily Beast. They called it "Mean Girls Online."
Nevada public land bills going forward Feb7 by Thomas Mitchell
A package of seven Nevada public lands bills — collectively known as the Northern Nevada Land Conservation and Economic Development Act — recently cleared the House Natural Resources Committee on a 29-14 bipartisan vote.
Common Core Supporter: 'The Children Belong to All of Us'
Paul Reville, the former secretary of education for Massachusetts, recently said "the children belong to all of us" at a panel discussion at the Center for American Progress when discussing those who oppose Common Core.
Sandra Fluke forgoes congressional bid to run for state Senate
Democratic attorney and activist Sandra Fluke has decided against running for retiring Rep. Henry A. Waxman's congressional seat, instead planning a bid for the state Senate.
PeTA wants monument honoring chickens killed in Gainesville truck wreck
We've all seen the wooden crosses and other roadside memorials to loved ones killed in automobile accidents. Three years ago, the Georgia Department of Transportation, deeming the makeshift memorials a distraction to drivers and a safety hazard, began offering to place state-approved memorials at the sites of fatal wrecks.
Nine Years after Kelo, the Seized Land Is Empty
Nine years after the Supreme Court's Kelo decision gutted the right of American property owners to resist eminent-domain seizures, the neighborhood at the center of the case remains a wasteland.
The mystery of the North Star: Astronomers baffled to find Polaris is getting BRIGHTER
Team found that Polaris is 2.5 times brighter today than in 137CE
Experts say find is 'entirely unexpected'
Court blocks California law banning gay therapy
A federal appeals court on Friday put the brakes on a first-of-its-kind California law that bans therapy aimed at turning gay minors straight.
NAACP Holding Rally to Protest Voter ID Laws; Photo IDs Required to Attend
The NAACP will be holding a march to protest voter ID laws. In order to attend, all members are required to bring along a photo ID.
Tech Companies Worry About Global Internet Power Grab
Big tech firms like Yahoo, Facebook and Ebay are worried about a possible power grab by global interests seeking to seize control of the internet.
Economy
& Taxes
How to Make a Country Poorer
One of the most valuable and productive commodities in the world is American labor — that's why it costs so much. Even as global competition puts pressure on wages at the lower end of the market, American workers remain extraordinarily productive.
Bipartisan Coalition in Georgia Wants to Kill the Free Market
In Georgia, a state run by Republicans, a bipartisan coalition of legislators is coming together to kill the free market. HB 907 would regulate out of existence new upstart car services like Uber and Lyft.
The gender wage gap is a myth
The wage gap myth, most recently used by President Obama during the State of the Union Address, states that women make only 77 cents to every dollar that men earn. AEI resident scholar Christina Hoff Sommers debunks the bogus statistic.
Why the Debt Won't — and Shouldn't! — Go Away as a Campaign Issue
A few posts below, you'll see that Republican representative Steve Daines of Montana, running for Senate, pledges he's "fighting for more jobs and less government," and he touts his bill that says if members of Congress can't balance the budget, they won't get paid.
We're now living in a post-labor Utopia. Have you heard about this?
This is liberal elitism at work, believe it or not. The upper-crust Democrats see some guy mowing their lawn in the summer, sweating and grunting as he pushes the mower around the steeply-landscaped back yard. Or they see the trashmen coming by to collect the feculent, festering remains of the weekend cocktail party they threw over the weekend. God, I'd hate that job, they think, and then a light bulb goes on in their heads. I bet they hate that job too! No one would do that job unless they had to! It's an outrage! And then we're off to the races.
International
Adoption of Muslim girl, 3, by lesbians is halted after protests
Somali family spoke out after decision by Harrow council
They say the girl's mother was not kept properly informed
Also claim family members offered to adopt, but were rejected
Council said that 'no Muslim adopters' were available for her
Thai opposition challenges polls in court
Democrat Party launches legal bid to have disrupted election annulled as bitter political crisis continues.
Public service announcement: get ready to starve in Venezuela
This is a public service announcement for readers living in Venezuela: you may be running out of food within a month. I know that because I have heard through my clients and business partners that the regime has been holding reunions frantically to try to negotiate, at least with the food sectors, a minimum package so some basic stuff is produced while the regime comes up with some new cockamamie plan. The common feeling from those I spoke to is that the regime has little idea of what to do. The regime spokescreeps, in a wonderful case of military self sufficiency, went as far as suggesting casually that we should negotiate (blackmail?) with our providers to accept a cut in our debt… and have them keep sending us stuff anyway (sigh!)
Canada's first crack pipe vending machines come to Vancouver
A non-profit organization has installed the country's first-ever crack pipe vending machines in Vancouver in a new bid to halt the spread of disease in the city's Downtown Eastside.
Thai opposition seeks election annulled, ruling party disbanded
Thailand's opposition is set on Tuesday to demand the annulment of last weekend's election and the dissolution of the ruling party, in a legal offensive that threatens to intensify the kingdom's political agony.
The most popular name for baby boys in Norway? Mohammad.
UN committee blasts Vatican on sex abuse, abortion
The Vatican "systematically" adopted policies that allowed priests to rape and molest tens of thousands of children over decades, a U.N. human rights committee said Wednesday, urging the Holy See to open its files on pedophiles and bishops who concealed their crimes.
Scottish brewery launches 'not for gays' beer, sends a crate to Putin
"Freedom of expression, freedom of speech and a dogged (no pun intended) passion for doing what we love." That's how Scottish brewery BrewDog describe themselves on their website — and they're living up to the description.
English court summons head of Mormon church to answer charges that Mormon religious claims are fraud
I think it's likely that the case will be dropped by the district judge, that Monson will not even be required to show up, and that the Mormon church in England will not be fined or otherwise punished for his failure to show up. (I doubt that English courts could directly force Monson to appear, but the Mormon church doubtless has property in England, over which English courts do have jurisdiction.) Still, it's an interesting case, and less extreme versions of it arise at times, for instance if someone seeks money by falsely claiming that he has healed people through prayer, or that he regularly physically meets angels and will intercede with them on behalf of his supporters.
Black Death Likely Altered European Genes
The Black Death of the 14th century may be written into the DNA of survivors' descendants, new research finds.
EU Counter-Terrorism Chief Wants Power to 'Remove Undesirable Websites' from Internet
Gilles de Kerchove, the European Union's counter-terrorism coordinator, has publicly stated that he wishes for the European super-state to be able to remove not just websites that promote illegal content, but also those which he calls "undesirable."
Alex Salmond is within striking distance of victory. Why hasn't England noticed?
We could be seven months away from the end of Britain. It's time to worry
Opinion
Microaggression
Never heard of it? You may be guilty of it.
Ink on Paper: Some Notes on Note-taking
I went to college long before the era of laptops, so I learned to take notes the old-fashioned way: ink on paper. But that does not mean my note-taking system was simple. Indeed it was an intricate hieroglyphic language, in which asterisks and underscoring and check marks and exclamation points all had precise meaning, if only to me.
Solidarity For Whom?
Fractures in Feminism
A (Lame) Duck Dynasty?
Let's hope that this "year of action" includes a restoration of the boundaries of our constitutional system
Abortion Survivor: My Mother Was Forced to Have the Abortion I Survived
Every pregnancy is different. At close to three months pregnant currently, I've been reflecting upon this quite often. Whereas my first pregnancy with Olivia was uncomplicated, my second pregnancy with our son, Gabriel, resulted in a miscarriage late in the first trimester. While my pregnancy with Gabriel resulted in a miscarriage, this third pregnancy has been void of complications thus far.
Teach Your Children Well
Jesse Myerson (@JAMyerson) seems to believe he is so clever that the "points" he makes in advocating communism deserve a detailed rebuttal, and I suppose there may be people who have nothing better to do with their time than to supply such a response.
Assad's low-tech WMD: Starvation
To the modern imagination, there is nothing so terrifying as a high-tech weapon. Our horror movies are filled with crashing planes, engineered viruses and rogue computers that have taken charge of spaceships. Our security nightmares have long been focused on nuclear, chemical and biological weapons. The phrase we use to describe these contemporary horrors, "weapons of mass destruction," implies something diabolically modern, something so innovative that it can kill thousands in an instant.
Whose Children Are They?
Paul Reville, the former secretary of education for Massachusetts, recently said "the children belong to all of us" at a panel discussion at the Center for American Progress when discussing those who oppose Common Core.
Why You Can't Criticize Karl Marx
First, if you have the time, i strongly recommend listening to this podcast by Stefan Molyneux on Karl Marx. If you don't, then allow me to give you the Thug Notes version
Jonah Goldberg: Think power inequality
Forget income inequality. Most of our money and clout goes to Washington.
The Cupcake Commissars
One notes that, for all the state's "protection of the public health", America has the worst rates of obesity, childhood diabetes, etc, in the developed world. So, putting aside philosophical arguments about liberty and considering it purely in the utilitarian sense, things could hardly be worse if you allowed the citizenry to make their own risk assessments about Chloe's cupcakes and 88-year-old Mary Pratte's coconut cream pie.
Scenes from a militarized America: Iowa family 'terrorized'
Watch this video, taken from a police raid in Des Moines, Iowa. Send it to some people. When critics (like me) warn about the dangers of police militarization, this is what we're talking about. You'll see the raid team, dressed in battle-dress uniforms, helmets and face-covering balaclava hoods take down the family's door with a battering ram. You'll see them storm the home with ballistics shields, guns at the ready. More troubling still, you'll see not one but two officers attempt to prevent the family from having an independent record of the raid, one by destroying a surveillance camera, another by blocking another camera's lens.
Happily married man comes out as gay — and stays happily married
Growing up in San Francisco during the 1960s, I have very fragmented memories of an older time, when women still wore gloves, and both men and women wore hats. Most of my solid, coherent memories start kicking in with San Francisco's Summer of Love, which very quickly turned into its winter of degradation. During those formative years (from about ages 6 though 16), it was common for me to see people tripping on sidewalks, lying in filth, and vomiting all over themselves. I was also routinely assaulted and insulted by the smell emanating from these Flower Children. Ick.
The most painful speech ever
Washingtonians sit through terrible speeches all the time: dry rules hearings, partisan floor lectures and, let's face it, even the State of the Union some years.
The 10 Most Outrageous Government Boondoggles I Ever Saw
By SEN. TOM COBURN
When I first came to Washington nearly 20 years ago, I didn't set out to become known as a budget hawk—and I didn't plan to earn nicknames like "Dr. No"—simply by adopting a skeptical approach toward spending taxpayer money. I was merely taking seriously the basic responsibility of a member of Congress: the unglamorous duty of oversight.