News of the Week for January 12th, 2014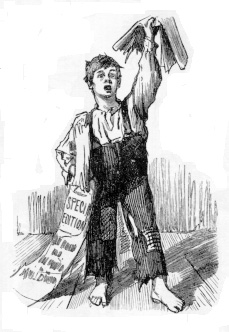 Obama Scandals
Feds pick Obama supporter to lead probe into IRS tea party targeting
The Justice Department selected an avowed political supporter of President Obama to lead the criminal probe into the IRS targeting of tea party groups, according to top Republicans who said Wednesday that the move has ruined the entire investigation.
Christie and the IRS
Contrast the Governor's contrition with Obama's lack thereof.
Gun Rights
Chicago Ban on Gun Sales Within City Struck Down by Judge
A Chicago law prohibiting the sale of guns within the third-most populous U.S. city was struck down as unconstitutional by a federal judge.
Gun Victories in the Midwest
From Detroit to Chicago, the Second Amendment wins.
Should you lose your gun rights if you visit a shrink?
Citing 'mental health,' White House defies patient-privacy rules
A Reddit Gun Lover Has A Hilarious Present For Anti-Gun Mother Jones
If there's one thing the anti-gun zealots at Mother Jones hate, it's firearms in the hands of law-abiding American citizens. If there's another thing Mother Jones hates, it's probably the ability of those same law-abiding citizens to manufacture their own means of self-defense from the comfort of their own homes via a 3D printer.
Poll: Household Gun Ownership on Rise in U.S.
The latest Economist/YouGov poll shows that 39 percent of American households own guns, which represents a five percent increase over the number of gun owning households in 2012.
Hide the Decline
Environment &
"Green Energy"
The Original Temperatures Project
The number of adjustments of temperature data appears overwhelming and often undocumented. Are we facing homogenization of temperature data? Or is it "pasteurization" (= warm treatment) of temperature data?
What Catastrophe?
MIT's Richard Lindzen, the unalarmed climate scientist
Black Hills Power closing 3 coal plants
Rather than pay for environmental upgrades, Black Hills Power is shutting three of its coal-fired electricity generation plants.
If you like your light bulbs, you can keep your light bulbs
Yep, This Happened Published on January 07, 2014 1I just took delivery today of three big boxes of incandescent light bulbs
NPR offers a perfect example of how an unfalsifiable, infallible theory works
NPR didn't mean to offer a perfect example of how an unfalsifiable, infallible theory works. It's stated goal was to have people better understand what a polar vortex is. However, when it chose to interview "Andrew Freedman, senior science writer for Climate Central, an independent non-profit organization that researches and reports on the science and impact of climate change," Mr. Freedman, true to his climate change beliefs, came up with a good one.
Obamacare
Government in Healthcare
Illinois Conceal Carry Applications Overwhelmingly Outpace Obamacare Enrollment
On the heels of a federal court striking down Chicago's ban on gun sales, those seeking gun permits in Illinois flooded the State Police website over the weekend to begin the permitting process.
Solidarity with the nuns — a tipping point moment?
Remember back in 1980 when something happened in Poland that seemed little but had enormous consequences? That was the year that Lech Walesa started to lead the Gdansk shipyard workers. Their trade union eventually led in a straight line to the Soviet Union's downfall. From a trade union, those shipyard workers morphed into an enormous, non-violent protest against the Polish government (a Soviet proxy).
Left Looking Toward Vermont's Single-Payer System
Now that ObamaCare is under attack from all sides, the state of Vermont is getting some love from the left because it is considering an even more insidious healthcare alternative to ObamaCare: a "single-payer" system called Green Mountain Care.
Oregon governor bails out of interview after being asked about ObamaCare exchange
And well he should. Oregon Governor John Kitzhaber sat down with KATU for an interview, which he had to know would focus on the disastrous rollout of Cover Oregon, a failure which has already claimed at least one top-ranking official's job. Kitzhaber now acknowledges that the Cover Oregon website won't be functioning in the foreseeable future, and now claims that the website rollout was supposed to be a two-year project, which may come as news to Oregonians who are being forced to enroll in ObamaCare now.
War & Terror
Is it 1914 all over again? We are in danger of repeating the mistakes that started WWI, says a leading historian
The newly mechanised armies of the early 20th century produced unprecedented slaughter on the battlefields of the "war to end all wars" after a spark lit in the Balkans with the assassination of the Austro-Hungarian Empire's Archduke Franz Ferdinand.
Al Qaeda controls more territory than ever in Middle East
From around Aleppo in western Syria to small areas of Falluja in central Iraq, al Qaeda now controls territory that stretches more than 400 miles across the heart of the Middle East, according to English and Arab language news accounts as well as accounts on jihadist websites.
Iraqi ambassador slams Obama, praises Bush
Ambassador praises Bush's 'ownership' of relationship
The decay of the profession of arms
The Profession of Arms is decaying (weakening or fraying — as opposed to a relative decline), and the primary causes are neglect, anti-intellectual bias, and a creeping, cancerous bureaucracy.
The Complex Calculus of a North Korean Collapse
The Democratic People's Republic of Korea remains a sui generis communist monarchy wrapped in mystery, prone to sporadic brinkmanship and violent spasms. The young leader's surprise execution of his uncle suggests regime instability, which might spark new international provocations for domestic political purposes.
National
Parents call police for help, cops show up and kill their 18-year-old son
Two North Carolina parents are in shock after local police shot and killed their 18-year-old son in their own home, while they watched helplessly.
Supreme Court puts gay marriage on hold in Utah
The Supreme Court on Monday put gay marriage on hold in Utah, giving the state time to appeal a federal judge's ruling against Utah's same-sex marriage ban.
Liz Cheney Out of Wyoming Senate Race; Cites Family Health Issue
Feds announce plans for stricter wood stove regulations
At the end of a smoky week in the Interior, the Environmental Protection Agency announced new standards for wood stoves that are less stringent than those planned by the state, at least at first.
Occupy Celebrates Crony Capitalist de Blasio
Today's unintentionally hilarious sponsored post on Facebook.
VA Dem candidate: Fighting rapists in court just like fighting Tea Party
The War on Women is the never-ending Democratic Party strategy.
Carmakers keep data on drivers' locations
A government report finds that major automakers are keeping information about where drivers have been — collected from onboard navigation systems — for varying lengths of time. Owners of those cars can't demand that the information be destroyed. And, says the U.S. senator requesting the investigation, that raises questions about driver privacy.
U.S. Trademark Office Says 'Redskins' is Derogatory
There will be no trademark for "Redskins Hog Rinds," a bad omen for the Washington Redskins in the legal battle over their name.
YELP critics must be identified, court rules in online landscape altering decision
Decision could reshape rules for online consumer reviews of products, businesses
Democrat Senator Udall Asked State to Cook Books on Obamacare Numbers
CompleteColorado.com reports that emails show U.S. Senator Mark Udall's (D-CO) office pressured the Colorado Division of Insurance to downplay the number of insurance cancellations caused by the rollout of ObamaCare. A full 249,199 Colorado citizens were victimized by ObamaCare's cancellations. According to the emails, Udall's office hoped to change the definition of a "cancellation" as a way to lower the number. All of this occurred late last year as the storm around cancellations was engulfing Democrats and the president.
Battling cancer again, Coburn may cut short his term
The Oklahoma Republican often arrives in his office two hours before his aides, sometimes as early as 4 a.m. He attends virtually all of his committee hearings. And in the evenings, he either dines with his senator buddies at Capitol Hill establishments or attends his weekly meetings of Christians, conservatives and others at his well-known C Street house.
Sergio García, America's First Illegal Immigrant Lawyer, May Run for Governor
The first attorney in history to receive admission to a state bar association despite being in America illegally says practicing law isn't the limit for him; he might run for governor of California.
Gillespie will challenge Warner, hire Obenshain campaign manager
Former Republican National Committee Chairman Ed Gillespie has decided to challenge Sen. Mark Warner (D-Va.) and will announce his campaign next week, two sources close to Gillespie confirm to The Hill.
Rumblings: More Republicans looking forward to midterms now than at this point in 2010
Surprising, although it probably shouldn't be. Any indicator that the GOP in 2014 might somehow outperform the big red wave of 2010 is noteworthy, but timing is everything here. I think.
Science teacher creates documentary based on McDonald's diet
The 2004 documentary Supersize Me featured a man who only ate McDonald's for a month. The results he reported in film were less than appetizing, and he claimed his health deteriorated significantly.
After viewing that documentary, John Cisna of Ankeny — who is also a science teacher in the Colo-Nesco School District — put together his own amateur documentary looking at the fast-food giant. He and his team of students came to a much different conclusion.
Suspended CU Professor After Prostitution Skit Returns To Class
The controversial "prostitution" lecture involved mock-interviews with various kinds of prostitutes, as a means of showing social order and deviant behavior. Inside Higher Ed reports that teacher assistants were asked to dress up as "slave whores, crack whores, bar whores, streetwalkers, brothel workers and escort services."
Issa heading to New Hampshire
Vista lawmaker to speak at venue known to host presidential hopefuls
Fall election will make or break Harry Reid's dictatorial grip on power
The spotlight is on Nevada's senior senator, Senate Majority Leader Harry Reid, and it is casting some dark and ugly shadows.
California's Dangerous Idea: Give unelected bureaucrats the power to confiscate the private property of Americans
California's Senate Bill 1 is what the founding fathers fought against. Straight from the U.N. Agenda 21's playbook, SB1 will give power to a county to form a "Sustainable Communities Investment Authority" (SCIA). These Authorities have the power of eminent domain and can confiscate private property to build "sustainable communities." The bill essentially paves the way for the loss of any true private property in California, resulting in the loss of freedom and driving down home values. If the Senate passes the modified bill, only Governor Jerry Brown (D – CA) will stand in its way of becoming law.
Economy
& Taxes
Just How Bad is California's Business Climate?
It is so bad that even New York is now trying to poach businesses from the Golden State.
Office vacancy rates in U.S. unchanged amid sluggish job growth
Office vacancy rates in the United States remained unchanged for the fourth quarter of 2013 because lackluster job growth and concerns about the economy muted demand for office space, a preliminary report by real estate research firm Reis Inc said.
Senate confirms Yellen at Fed
The Senate on Monday voted 56-26 to confirm Janet Yellen as the first woman to lead the Federal Reserve.
Barack Obama's broken window economy
It's awfully strange to see a President simultaneously claim that his economy is (finally) on the mend… while simultaneously demanding yet another "emergency" unemployment extension. Obamanomics is a perpetual unemployment emergency. Five years on, the American economy still can't rise from its sick bed and pull the IV tube out of its arm. Heckuva job, Obama voters!
The Trickle-Down Lie
Nobody is advocating the trickle-down theory that the Left attacks.
Nevada's biggest casinos lose $1.35B in 2013
Nevada's largest casinos, still climbing out of the recession, suffered a combined net loss of $1.35 billion in 2013, marking the fifth straight year without an overall profit, state regulators reported Friday.
International
Hun Sen moves to suppress Cambodian opposition
CAMBODIA'S opposition leaders have been summoned to court on suspicion of inciting civil unrest, their party said, after the government of strongman Hun Sen moved to suppress growing street protests.
'Aliens Exist' Says Canada's Former Defense Minister
There's nothing quite like a former high-ranking official giving credence to conspiracy theories to kick off a work week.
Coptic Christmas Marked by First Visit from Egyptian Leader to Cathedral Since Nasser
At the ouster of Muslim Brotherhood President Mohammed Morsi in 2013, the head of Egypt's Islamic Al-Azhar university and the Coptic pope flanked Gen. Abdel Fattah el-Sisi as he announced the monumental news. Violence against Christians has continued at the hands of Muslim Brotherhood supporters, but 2014 begins with new hope for Christians in Egypt: a new constitution is coming up for a vote that would allow Christians to build churches without clearance from the president, the Muslim Brotherhood has been declared a terrorist organization, and the government has vowed to do a better job of protecting Copts from violence.
Protests off limits for Greek presidency kick-off
Greek authorities imposed an 18-hour ban on protests across the center of Athens during events planned Wednesday to mark the inauguration of the nation's six-month presidency of the European Union.
Ariel Sharon Dead at 85
Former Prime Minister Ariel Sharon, a brilliant general and controversial Israeli politician, died on Saturday from complications due to a debilitating stroke he suffered in 2006.
OISE Research Paper "Challenging Heteronormativity In The Primary Classroom" Contains Horrifying Details On Sex-Ed In TDSB
"Huge, hideous, massively constipated, marxist organism" is completely right. Reading through this 72 page OISE paper was indeed a "daunting task" that was "messy, nasty, and smelly."
Opinion
Rocky Horror State University
The University of Houston-Downtown has about 14,000 students and, while Wikipedia says UHD students are 39% Hispanic, 29% African American, 20% white, 9% Asian American, the percentage of transgendered students is evidently unknown. Nevertheless, with the encouragement of "the university's new Center for Student Diversity, Equity and Inclusion," UHD is now creating "gender-neutral" restrooms to accommodate the, uh, gender neutral. And this regime is "coming soon to a college near you," as Aleister at College Insurrection says.
Everything starts with Karl Marx and ends with the Democrats…
A fabulous diagram.
The Denaturalization of America
In 2008, America elected a president from a broken home whose mother was sympathetic to communists; who as a youngster had formative relationships with a transgender nanny chosen by his mother and a bisexual communist pornographer "mentor" chosen by his grandfather; whose teenage friends were so devoted to drug use that they gave themselves a nickname derived from this habit, and developed their own vernacular related to methods of pot smoking; and whose chums as a young adult were Marxist professors and activists, a liberation theology preacher, and domestic terrorists. This could have worked out all right — we all have a few weird associations.
The House Seats Most Likely to Flip
Ten months from Election Day, uncertainty is the watchword in the House of Representatives. Democrats look very unlikely to pick up the 17 seats they would need to retake the House majority, and they could lose seats, with the generic-ballot average settling into a slim Republican advantage after a tumultuous fall. But the speed of earlier movement against both parties shows why it would be foolish to assume what's true today will be true in 10 months.
Republicans Really Could Win It All This Year
Another midterm election beckons, and over the next 10 months we'll see headlines about a thousand supposedly critical developments—the "game changers" and the "tipping points." But we all know there aren't a thousand powerful drivers of the vote. I'd argue that three factors are paramount: the president, the economy and the election playing field. And, at least preliminarily, those three factors seem to be pointing toward Republican gains in both houses in the 2014 midterms.
Michael Barone Is Right: Hispanics Are Winnable
Michael Barone received some harsh criticism from the comment section of his column, "Right and Left of the Hispanic Vote," for saying that that vote is "up for grabs." But his critics are wrong in their assertions that the Latino vote is not winnable. A full 55 percent of Hispanics have voted for a Republican at one point in their life — proof that they are willing to vote for whoever they think cares and can improve their lives and the lives of their children. Obama's recent and precipitous 23 percent drop in support from Hispanics also points to the fact that they are not part of a permanent liberal majority, in the way, for example, that African-Americans and pro-choice women are.
Liberalism and Double Standards
Yes, I know we've mentioned before that if liberals didn't have double standards, they wouldn't have any standards at all.
The Outlaw Campus
The university has become a rogue institution in need of root-and-branch reform.
Identity Politics Eats Itself: The "Wise Latina" Edition
This is identity politics, folks, and it's getting more and more common on the left, the tendency to define your political position according to one's religion, race, social background and so on. And really, it is bigotry with a smiley face on it. And as much as it presents itself as warm and friendly, underneath it all is bigotry and hatred: you just have to have the right even to trigger it.
'Great Society' agenda led to great — and lasting — philosophical divide
The ambitious "Great Society" agenda begun half a century ago continues to touch nearly every aspect of American life. But the deep philosophical divide it created has come to define the nation's harsh politics, especially in the Obama era.
The Not-So-Great Society: Back to the Future?
Nothing so surely signals that liberalism has lost its mind than the celebration of the 50th anniversary of the Great Society under way this week. Has there been a greater self-evident social policy failure in American history? More importantly, are today's young liberal journalists completely ignorant of the fact that even liberals despaired of the Great Society by the end of the 1960s—that it completely shattered liberal optimism? (Don't bother answering—that was a rhetorical question.)
Millennial Communists
To the young and idealistic, this time is always different.
Texas state Rep Scott Turner at TPPF's Policy Orientation 2014
Texas Public Policy Foundation's Policy Orientation opening keynote address by Representative Scott Turner.
Common Core and the EduTech abyss
The Common Core gold rush is on. Apple, Pearson, Google, Microsoft and Amplify are all cashing in on the federal standards/testing/textbook racket. But the EduTech boondoggle is no boon for students. It's more squandered tax dollars down the public school drain.
The White Ghetto
In Appalachia the country is beautiful and the society is broken.
In search of liberal Browncoats
A few days ago, I was chatting with a friend of liberal persuasion about the cult-classic TV series "Firefly" – which, particularly in its concluding theatrical film, is one of pop culture's strongest parables about libertarianism and rebellion against authority. If you're unfamiliar with the show, it was a science-fiction program about a space-faring band of lovable rogues, some of whom fought in a losing rebellion against their totalitarian government. The rebels were known as "Browncoats," which also became a nickname for fans of the show.