News of the Week for October 20th, 2013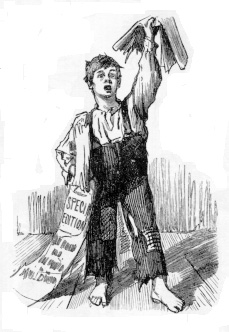 Obama Scandals
#MillionVetMarch assembles peacefully, pulls down Lincoln Memorial #barrycades.
The Lincoln Memorial is not the federal government's prop.
Gun Rights
Live With a Foreigner Who Doesn't Have a Green Card? You Must Keep Your Guns Locked Up
That's what the newly enacted Cal. Penal Code § 25135, just signed by Gov. Brown, would do (on pain of criminal punishment)
British Crime Rates Manipulated to Seem Lower Since Gun Ban
A report examining crime in Britain since "restrictive firearm laws virtually banned handguns" in 1997 shows that crime stats have been "massaged" to convince British subjects the gun ban worked, when in fact it may have backfired.
Hide the Decline
Environment &
"Green Energy"
Carbon-negative energy, a reality at last — and cheap, too
In Berkeley, Calif., All Power Labs is turning out machines that convert cheap and abundant biomass into clean energy and rich, efficient charcoal fertilizer.
Obamacare

Government in Healthcare
Suit in Oklahoma could knock out ObamaCare
Scott Pruitt, the attorney general of Oklahoma, acting on the research of Jonathan H. Adler and Michael F. Cannon published in the Case Western Reserve Journal of International Law, has brought a new lawsuit, on behalf of the state, against ObamaCare.
Obamacare Website Source Code: 'No Reasonable Expectation of Privacy'
The launch of federal government's Obamacare insurance exchange, Healthcare.gov, has been plagued with delays, errors, and poor website design, even prompting USA Today to call it an "inexcusable mess" and a "nightmare". Now comes another example of why the website's reputation is in tatters. Buried in the source code of Healthcare.gov is this sentence that could prove embarrassing: "You have no reasonable expectation of privacy regarding any communication or data transiting or stored on this information system." Though not visible to users and obviously not intended as part of the terms and conditions, the language is nevertheless a part of the underlying code for the "Terms & Conditions" page on the site.
Mandatory Health Insurance: Obamacare's Wrong Diagnosis, Wrong Remedy
The false promise of universal health insurance.
Obamacare Might Well Be Imploding
The disastrous rollout of the federal insurance exchange could spell doom
Five Daily Kos Commenters Who Know Your Insurance Needs Better Than You
This is the greatest story in the history of Daily Kos stories: Turns out that Obamacare is making one of the site's user's health care premiums go up! And that he isn't able to keep the coverage he had before because it's illegal! Weird. I wonder who could have told him that would happen…
Obama Administration Didn't Know When Obamacare's Mandate Penalty Deadline Was Until a Tax Prep Firm Told Them
There's a terrifying detail in yesterday's Politico story about the ongoing problems with the exchanges.
Obamacare: Wrecking the Health Insurance Plans of Millions to Improve the Lives of Dozens
Docs worried sick over ObamaCare
New York doctors are feeling queasy about ObamaCare — and many won't participate in the new national insurance program because they fear they'll go broke, The Post has learned.
Has the Obamacare Insurance 'Death Spiral' Already Begun?
Is Obamacare Already Doomed?
Obamacare Needs a Drop-Dead Date
Exactly how bad are things on the federal health-care exchanges? The working assumption among most journalists, including me, is that they would be fixed in a few weeks — that is, by the end of this week. But yesterday's New York Times brought a deeply reported piece from Robert Pear, Sharon LaFraniere and Ian Austen.
#Obamacare Watch: This Is What Technocracy Looks Like edition.
And this is why we left that particular political philosophy in the Thirties, where it belongs.
War & Terror
U.S. military investing heavily in Africa
Increased U.S. spending, especially at Camp Lemonnier in Djibouti, reflects Africa's growing importance to counter-terrorism efforts.
National
Walmart shelves in Springhill, Mansfield, cleared in EBT glitch
Shelves in Walmart stores in Springhill and Mansfield, LA were reportedly cleared Saturday night, when the stores allowed purchases on EBT cards even though they were not showing limits.
Neighbors: Cory Booker never lived in Newark
As Cory Booker looks set to win the junior Senate seat in New Jersey Wednesday, his supposed neighbors in Newark say Mayor Booker doesn't live in the Gateway City.
Bill Ayers: Didn't think Obama connection 'would blow up like this'
Speaking from the well-heeled confines of the University of Chicago's International House on Wednesday, Bill Ayers said he was "amazed" to see himself on TV "cast as some kind of public enemy" with close ties to Barack Obama during one of the 2008 election's biggest controversies.
Nightmare: Teen Boy Harasses Girls in Their Bathroom, Colo. School Tells Girls They Have No Rights
Attorneys with Pacific Justice Institute sent a strongly-worded letter this afternoon to school officials at Florence High School, warning them against squelching student privacy and speech rights in order to cater to the wishes of a teenage boy who has been entering girls' bathrooms on campus.
Ex-Israeli Soldier Denounced on US Campus for Not Raping Palestinian Women
Hen Mazzig had been a member of Israel's most left-wing party. But that didn't prepare him for the sheer level of Israelaphobic craziness that he would encounter on campuses in the Pacific Northwest.
School janitor in Michigan fired for paying 4th-graders to 'rough up' classmate
The cafeteria cleaner offered her miniature muscle $1 in the Grand Rapids bully-for-hire plot and was quickly fired. The 9-year-old victim's mom says she worries the 'twisted' custodian will come after her family.
Ex-San Diego Mayor Filner pleads guilty to felony false imprisonment, battery
Former San Diego Mayor Bob Filner pleaded guilty on Tuesday to felony false imprisonment and two misdemeanor counts of battery involving three women, just weeks after he left office amid a storm of sexual harassment allegations.
Government School Documents Seventh Graders' Political Views
Check out what government schools in Aurora, Colorado are making 12-year-olds fill out
Getting Rid of Discrimination by Any Means Necessary
The U.S. Supreme Court heard oral arguments on Tuesday in a case that features a party with one of the longest and most pretentious names ever to appear on the court's docket: Schuette v. Coalition to Defend Affirmative Action, Integration and Immigrant Rights and Fight for Equality By Any Means Necessary (BAMN). Hopefully, the justices viewed the arguments made by BAMN and another party, Chase Cantrell, with the skepticism they deserved.
Democrat Booker wins US Senate election in NJ
Newark Mayor Cory Booker won a special election Wednesday to represent New Jersey in the U.S. Senate, giving the rising Democratic star a bigger political stage after a race against conservative Steve Lonegan, a former small-town mayor.
The Pro-Discrimination Left
Not everyone thinks white people have constitutional rights.
'You Cannot Serve Two Masters!' House Stenographer Goes Crazy During House Vote, Escorted Out
Towards the tail end of the House vote on ending the government shutdown, a stenographer snapped and started ranting mindlessly on the House floor and had to be escorted out of the room. Very little is known about her thus far, but there is audio of her rant, and needless to say it is quite something.
EBT cards and free stuff
By now you've probably heard about the EBT card breakdown during a power outage in which shoppers at a couple of Louisiana Walmarts purposely took advantage of the situation by "buying" a huge number of groceries for amounts that greatly exceeded their EBT limits in normal times.
Brian Schweitzer Mulling 2016 Presidential Bid
Add another name to the short list of Democrats seriously considering a run for president in 2016.
McConnell challenger nabs big endorsement
Sen. Mitch McConnell's (R-Ky.) primary challenger got a boost Friday with the endorsement of a prominent national conservative group, the Senate Conservatives Fund.
More #FreeKate Freaks: Now Arguing for 'Consensual' Sex With 9-Year-Olds?
What is frightening is that these creeps have no sense of shame
Autistic Child Suspended from School for Cartoonish Drawing of a Bomb
This unbelievably dumb school administration moment of the week is sponsored by Hillcrest Middle School of South Carolina.
Liberal Professors Call on Obama to Seize 'Unilateral' Control of Government
Three Wisconsin professors have come up with what they think is a brilliant fix for the budget crisis in Washington. They want Obama to violate the constitution and seize dictatorial powers to extend the debt limit, and then call for his own impeachment hearings afterward.
Work Begins on Calif. Bullet Train, Locals Angry
Trucks loaded with tomatoes, milk and almonds clog the two main highways that bisect California's farm heartland, carrying goods to millions along the Pacific Coast and beyond. This dusty stretch of land is the starting point for one of the nation's most expensive public infrastructure projects: a $68 billion high-speed rail system that would span the state, linking the people of America's salad bowl to more jobs, opportunity and buyers.
Economy
& Taxes
Bail Ins and Taking Private Wealth
A new method of taking private sector wealth has been spreading around the world this year. This mechanism is called a "bail in", and it is based on the premise that there are certain entities which are too important for the well-being of the general public to allow them to go into bankruptcy or to be liquidated.
Bail Ins & Taking Private Wealth (Part 2)
The Polish bail in of September 4th, 2013, was quite different from the Cypriot bail in or the new Canadian rules allowing for bail ins. This was not a bail in of a troubled banking system, but rather the entities in trouble were the Polish public retirement system and the Polish government itself.
I saw DOOM drinking a piña colada at Trader Vic's and his hair was perfect
The SNAP computer system went down for a few hours on Saturday…and many beneficiaries just about lost their damned minds.
Boehner to take vote on Senate compromise 1st, pass it with Dem votes
The endgame will arrive a little sooner than expected, thanks to a deal cut with John Boehner to take the first plunge on a bipartisan plan to end the budget standoff before the theoretical debt-ceiling limit gets breached. Instead of the Senate taking up the proposal from Harry Reid and Mitch McConnell first, Boehner will allow a vote — without amendments — and have it pass with Democrats making up the difference from expected opposition from conservatives
Legislative Summary, Full Text of Senate Debt Deal Revealed
Breitbart News has obtained a legislative summary of the provisions in the Senate deal to reopen government and extend the debt ceiling. Breitbart News has also obtained a copy of the legislative text. Currently, Senate staff are able to review the summary and legislative text in the Senate cloakroom, but aren't allowed to retain a copy or make it public. In the interest of transparency, we have included the document below.
Seven other things the Senate compromise bill funds
The Senate prepared to vote Wednesday night on a compromise measure that would reopen the federal government and raise the debt limit through Feb. 7. But the 35 pages of legislative text manages to provide for a few other programs as well. Here are seven other things the compromise bill does
Budget, Debt Limit Deal Clears Senate – Here Are the 18 Republicans Who Voted Against It
Racing to make a deadline, the Senate passed legislation Wednesday night to avoid a threatened national default and end the 16-day partial government shutdown along the strict terms set by President Barack Obama.
International
French far right sweeps to victory in local election
France's Front National swept to victory over the country's mainstream centre-right opposition in a closely watched local election on Sunday in a vote widely seen as presaging big advances by the far-right party in next year's European and municipal elections.
Sudan and South Sudan Inch Toward War
From dawn until dusk, they walked the red-earth path between territory controlled by the government of Sudan to that held by the rebels — small groups of men in jalabiyas, women in colorful clothes, and children on donkeys or their fathers' shoulders or in baskets on their mothers' backs. They carried jerricans that were filled with water at the start but were now dry, goats too young to walk, utensils, and weapons — from nineteenth-century swords to rocket-propelled grenade launchers, sometimes both on one shoulder. Among the civilians walked rebel soldiers who were there to protect against depredation by government militias.
Argentina accused of media assault to silence critics
Controversial media law in Argentina aims to dismantle Cristina Kirchner's most vocal opponents, critics claim
Europe Is Burning, Slowly
I just spent two weeks traveling across Europe, visiting France, Italy, Germany, and Romania. Everywhere I went, people wanted to talk about Washington's dispiriting budget shenanigans, the European implications of the "pivot to Asia" and the mess in the Middle East. But while the Europeans are more or less united on the subject of America's shortcomings (they like Obama but don't think his foreign policy is working well, they hate and fear the Tea Party, and they just don't understand why we do what we do about guns and health care), it was on the subject of Europe that I found them the most divided.
Study Finds Nearly 30 Million People Living in Slavery Worldwide
An eye-opening study from the Walk Free Foundation has found that there are 29.8 million people living in slavery today. The non-profit organization, which released its first annual global slavery index earlier today, defined slavery as including human trafficking, forced labor or indebted servitude, forced marriage, and the sale or exploitation of children
Opinion
The homosexual Left's new crusade: Normalizing adult-child sex
So much for the left's "consenting adults" rhetoric on sex. Forever the consummate conservationists, our self-described "progressive" friends at the ACLU, MSNBC and elsewhere have been ramping-up efforts to downsize from "consenting adults" to merely "consenting" – a far less cumbersome qualifier in the noble struggle for unrestrained sexual license. Tolerating "intergenerational romance" for "minor-attracted" adults is all the rage these days.
This Week in History: The Battle of Tours
Precisely 100 years after the death of Islam's prophet Muhammad in 632, his Arab followers, after having conquered thousands of miles of lands from Arabia to Spain, found themselves in Gaul, modern day France, facing a hitherto little known people, the Christian Franks.
Stop Lying To Us, America!
Four libertarian things we tell pollsters that we don't really believe.
The Louisiana Heist
Food-stamp fraudsters should be punished to the full extent of the law.
POLITICAL CORRECTNESS / CULTURAL MARXIS
America today is dominated by a system of beliefs, attitudes and values that we have come to know as "Political Correctness." For many it is an annoyance and a self parodying joke. But Political Correctness is deadly serious in its aims, seeking to impose a uniformity of thought and behavior on all Americans. It is therefore totalitarian in nature. Its roots lie in a version of Marxism which sees culture, rather than the economy, as the site of class struggle.
The Entire House Leadership Team Should Resign
Is Racial Equality Unconstitutional?
This week, the U.S. Supreme Court returns to the question of the legality of affirmative action policies on the part of universities that favor specific classes of applicants such as racial minorities.
Remembering America
I was having lunch yesterday with a politically mature Democrat, one of those "Scoop Jackson" fellows you read about in books but — unless you are older than I am — have probably never met outside a book's pages. These are the chaps who see a fairly large role for government but who are also unabashedly pro-American, favor a robust foreign policy, are allergic to political correctness in all its squalid manifestations, and accordingly are the friends, not the enemies, of meritocracy.
On Intra-Conservative Incivility
In his September 27 G-file e-mail newsletter (subscribe!) and then a bit more yesterday, Jonah has written eloquently about the online fury directed at him and at other conservatives who questioned the recent shutdown strategy and about the weariness and frustration that follows when commenters and others impugn your commitment to principles you've fought for much of your adult life. A difference over tactics does not necessarily indicate a difference in commitment or goals, and to presume so (vehemently!) is almost always wrong.
What 'Lean In' Misunderstands About Gender Differences
What if difference between men and women turns out to be a phenomenon not of oppression, but rather of social well-being?
There's no racist like a liberal racist
"Progressive" used to mean socially enlightened and forward looking. Now it's just another word for a creepy liberal racist.
Deconstructing Bill Ayers
In early October 1969, during my first year as a grad student at Purdue, I attended an outdoor rally featuring prominent Weatherman Mark Rudd, the Beach Boy look-alike who achieved notoriety a year earlier during the takeover of Columbia University.
Cultural Marxism, Totalitarianism and the Death of Belief
Totalitarianism relies on one main concept–the death of belief. Not simply the belief in God, but of all belief–in one's nation, community, church, and even self. Totalitarianism can only exist when the majority of people have no belief in a nation's moral standards, political reality and society; who, during that crisis in belief, reach out and embrace the resolution that the totalitarian regime offers as a life-line.
Fifty Shades of Marx*
Yesterday on Facebook, someone took exception to my saying that Marxist ideas are ascendant in the world. This shocked me so much I didn't know how to react, and before I had time to explain – I was trying to finish the novel. No, it's not done yet. Long story, but hey HVAC people this afternoon – people were in a big argument over whether or not we're living in a police state.
"The Tea Party is the United States' Lifeline"
Remember the story about a Yale professor, embarrassed because Tea Partiers aren't as stupid as he thought? Read this comment on that Yale professor's blog, by a self-identified Brazilian named, Rodrigo Del Cistia Andrade