News of the Week for September 8th, 2013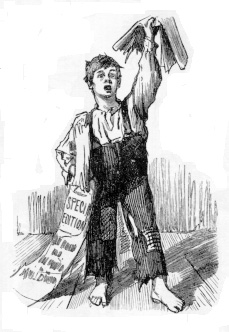 Obama Scandals
IRS scandal: America needs the truth
America can handle the truth. Even if that truth could include a coverup at the powerful IRS.
Gun Rights
Gun control rally turns into gun rights rally
There was what could prove to be an instructive moment for the Deplorable Nanny State Mayor this week, provided courtesy of the citizens of Ohio. The group Mayors Against Illegal Guns hosted a "rally" in Columbus, Ohio to build support for additional gun control legislation, but as the intro to the local news report asked (video below), "what happens when you throw a political rally, but nobody shows up except your opposition?"
NRA Signs On to ACLU Lawsuit, Claims NSA Starting 'National Gun Registry'
The National Rifle Association (NRA) joined the American Civil Liberties Union's (ACLU) lawsuit against the National Security Agency (NSA) Wednesday, claiming the federal agency's "database of phone numbers amounts to 'a national gun registry.'"
D.C. cops under orders to arrest tourists with empty bullet casings
Washington police are operating under orders to arrest tourists and other non-residents traveling with spent bullet or shotgun casings, a crime that carries a $1,000 fine, a year in jail and a criminal record, according to a new book about the city's confusing gun laws.
Hide the Decline
Environment &
"Green Energy"
Oops! Climate 'Deniers' Right All Along, Owed Huge Apology
For well over a decade, people who have looked at the "science" behind global warming with a critical eye have observed that the models used to forecast Carbon Dioxide Driven DOOM! have been force-fit to match history (and an altered history at that) but begin breaking down at first contact with reality. These observations are met with shouts of DENIER! while the "scientists" fiddle with the dials on the models and pull the levers on the observed temperature history like so many Wizards of Oz.
Global warming? No, actually we're cooling, claim scientists
A cold Arctic summer has led to a record increase in the ice cap, leading experts to predict a period of global cooling.
Obamacare
Government in Healthcare
Creative Destruction
Obamacare versus artists, writers, musicians, actors, et al.
War & Terror
Senate Breaks Own Rules in Rush to Vote on Syria War
Senate Democratic leadership tossed aside the rules for moving legislation with regard to the resolution authorizing the use of military force against Syria, angering some Republicans and creating confusion on Capitol Hill in the runup to the war vote.
Kerry: "Arab Countries" Have Offered To "Bear Costs And Assist" Attack On Syria
Answering a question about regional support for American intervention in Syria from Rep. Ileana Ros-Lehtinen (R-Fla.), Secretary of State John Kerry said that "Arab countries" have offered to pay for an American invasion of Syria, "the way we have done it previously in other places."
Russia says it's compiled 100-page report blaming Syrian rebels for a chemical weapons attack
Russia says it has compiled a 100-page report detailing what it says is evidence that Syrian rebels, not forces loyal to President Bashar Assad, were behind a deadly sarin gas attack in an Aleppo suburb earlier this year.
Senate-crafted Syria resolution riddled with loopholes for Obama
Senators on Wednesday tried to write a tight resolution authorizing President Obama to strike Syria under very specific circumstances, but analysts and lawmakers said the language still has plenty of holes the White House could use to expand military action well beyond what Congress appears to intend.
Victor Davis Hanson: Syria in Historical Context
What lessons does the past have for President Obama's policy?
Iran Plots Revenge, U.S. Says
Officials Say Intercepted Message to Militants Orders Reprisals in Iraq if Syria Hit
A 'Damascus Plan' for Syria's Christians and Other Minorities
Our allies among the Syrian rebels have issued a memorandum to the State Department on strategies for the day after Assad falls. David Ignatius reports in his column today that the Free Syrian Army (SFA) has outlined a "Damascus plan" for "handling the power vacuum in case of a sudden Assad collapse." This plan is grossly flawed.
The feds pay for 60 percent of Tor's development. Can users trust it?
This week, we learned that the NSA had managed to circumvent much of the encryption that secures online financial transactions and other activities we take for granted on the Internet. How? By inserting backdoors into the very commercial software designed to keep sensitive medical records, bank files and other information private.
If It Wasn't Syria, It Would Have Been Something Else
It is very possible that the president will not obtain a joint authorization to bomb Syria; if he chooses to go ahead and attack anyway, Obama will incite a constitutional crisis—the first time in history that a president has decided to go to war against the declared wishes of Congress. The public and the courts will adjudicate the legality of that act, and it would be contentious.
House decides to let Senate be on the hook for Syria.
Which is the smart call, by the way.
National
UCLA Student Government Passes Resolution Blasting 'Racially Derogatory' Term 'Illegal Immigrant'
UCLA's undergraduate student government passed a resolution unanimously last week to criticize any use of the term "illegal immigrant" to describe illegal immigrants. Many students are upset with Department of Homeland Security Secretary Janet Napolitano, whom they feel is too harsh on illegal immigration.
Father who beat to death man he caught raping his five-year-old daughter will NOT face charges because of Texas state laws on deadly force
A young father who beat his daughter's rapist to death after walking in on the assault will not face charges according to the states grand jury
The 23-year-old beat 47-year-old Jesus Flores to death for molesting his five-year-old girl in a secluded barn
The authorities accepted that he attempted to phone 911 to help the man after the attack
Under the law in the state of Texas deadly force is authorized and justified in order to stop an aggravated sexual assault or sexual assault
California's Union-Sponsored War on Farmers
United Farm Workers and its government allies are working hard to destroy jobs.
Of Course: Gay Extremists and Bullies Now Intentionally Driving Christian Businesses out of Business
Infuriating. A bakery has decided it has no choice but to sell cakes from home — hopefully turning a business into a "private endeavor" beyond the power of the state to coerce.
Better Storytellers, Better GOP
Effective politicians communicate ideas through tales of heroism and sacrifice.
2012 College Enrollment Dropped by Half Million Students
College enrollment in the United States dropped by a half million students in 2012 compared to 2011, according to a report released by the U.S. Census Bureau.
McAuliffe, Bloomberg Meet in New York to Discuss Virginia Governor's Race
Virginia Democratic gubernatorial nominee Terry McAuliffe met recently with New York City mayor Michael Bloomberg "to get support from the billionaire politician."
GOP operatives, former Boehner aides expect him to retire after midterms next year
Nothing concrete, just speculation, but speculation from people who know Boehner well.
Booker faces Newark, NJ, crime wave amid campaign
Mayor Cory Booker, with six weeks left in his campaign for a U.S. Senate seat, is grappling with a surge in violence that has left nine people dead in his city in as many days.
Sebelius Describes Federal Government As 'Our Federal Family'
September is National Preparedness Month, and in a news release urging everyone to be mindful of potential terror attacks, natural disasters, and pandemics, Health and Human Services Secretary Kathleen Sebelius said the federal government is ready to help
Michigan State prof. says Republicans raped America
Dear radical leftist college professors, the days when you could get away with this are over. Every kid in your class has a phone that doubles as a video camera and you won't know which ones you're offending until it's too late.
Bill Whittle at AFP Foundation's Defending the American Dream Summit
Like all countermoonbats, Bill Whittle is tired of losing to traitorous narcissist weenies. Fortunately he has a plan to stop doing it, which he shared at the AFP Foundation's Defending the American Dream Summit last weekend.
Economy
& Taxes
Who Will Audit the Auditors?
State and local bureaucracies often abuse their taxing authority.
The Indian economy is shaking like a Bollywood dancer
Those who follow my exploits know I dance Bollywood, so it is not surprising that this news clip would catch my interest
Payrolls in U.S. Rise Less Than Forecast; Jobless 7.3%
The participation rate, decreased to 63.2 percent, the lowest since August 1978, from 63.4 percent.
International
White Chocolate Declared Racist
Only in Germany you say? Good.
"Canada's hate laws apply to everyone" …. Oh no they don't
This is a letter sent to the Sudbury Star. It does a great job exposing the hypocrisy of the Human Rights Cultists.
Time to slam the brakes on EU meddling
In the latest in a long line of deeply draconian legislation, the EU has called for all cars to be fitted with a device that will apply the brakes if the driver drifts over their nation's respective speed limit.
Venezuelan government: Uhm, these rolling blackouts are totally the result of the opposition's sabotage
Hmmm. Venezuela sits on top of some of the world's largest proven oil reserves, and yet they somehow can't even manage to find the money nor the resources to keep the lights on consistently. You might be tempted to think that this stems from their fundamentally, horribly, tragically flawed political and economic institutions — but you'd be wrong.
Conservative leader Abbott sweeps into power in Australian elections
Australia's conservative leader Tony Abbott swept into office in national elections on Saturday as voters punished the outgoing Labor government for six years of turbulent rule and for failing to maximize the benefits of a now fading mining boom.
Teacher Has Cross-Dressing Posters in Classroom
Lee Hicks, a TDSB teacher who advises kindergarten kids to cross-dress and drags children to anti-oil protests with him/her is selling cross-dressing posters for teachers to put up in their classrooms. The posters declare that "gender is irrelevant".
Opinion
The STEM Crisis Is a Myth
Forget the dire predictions of a looming shortfall of scientists, technologists, engineers, and mathematicians
Red Monday
We don't need this quasi-Canadian, crypto-Communist holiday.
Unintended Consequences
By Thomas Sowell
One of the many unintended consequences of the political crusade for increased homeownership among minorities, and low-income people in general, has been a housing boom and bust that left many foreclosed homes that had to be rented, because there were no longer enough qualified buyers.
Building Housing That Some People Can't Afford Isn't Racist
"Disparate impact" theory holds someone liable for discrimination for a race-neutral policy that statistically disadvantages a specific racial group — say, blacks score lower on a firefighter-promotion test than whites — even if that negative "impact" was neither foreseen nor intended. The application of this theory has been fraught with controversy, to say the least, but it comes up again and again, in contexts ranging from employment to education to voting.
The 'Dismal Science' certainly is dismal, but is in no way a science
Philosophy professors Alex Rosenburg and Tyler Curtain ask, "What is economics good for?". And the answer, as far as they can tell, is "Not much." Richard Epstein, a noted libertarian law professor, dissents somewhat from this view.
Obama Rushes to War — On Language
The president's manipulation has reached new levels of absurdity.
Pat Condell: The curse of "progressive" feminism
Emperor Obama's Parlor Games
We have ceded far too much of what is ours to an imperial presidency.