News of the Week for August 25th, 2013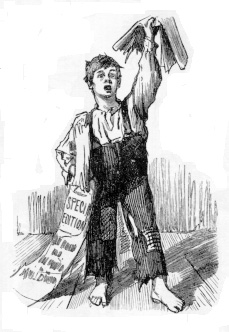 Obama Scandals
Kerry Reinstates Benghazi Officials Clinton Punished
Secretary of State John Kerry has determined that the four State Department officials placed on administrative leave by Hillary Clinton after the terrorist attack on the U.S. mission in Benghazi do not deserve any formal disciplinary action and has asked them to come back to work at the State Department starting Tuesday.
Gun Rights
California Rushing Headlong Toward Draconian Gun Control
On August 12 Breitbart News reported that California was set to become the strictest gun control state in the country with an ammunition registry. It has since become apparent that such a registry is only the tip of the iceberg.
Efforts to Repeal Stand-Your-Ground Falter, Fail . . . Backfire?
The much ballyhooed efforts to repeal the Stand Your Ground law in Florida have suffered an ignominious and well-deserved death.
Hide the Decline
Environment &
"Green Energy"
5 Cities Buy More Than Half of All Electric Vehicles in U.S.
It's a stat that should surprise absolutely no one. More than half of all electric vehicles in the U.S. are silently running around five major cities.
Obamacare
Government in Healthcare
Over 100K New Jersey Residents to Lose Their Affordable Health Plans under Obamacare
The latest casualty of Obamacare may be a low-cost New Jersey health-care policy. Though President Obama promised "if you like your health care plan, you'll be able to keep your health care plan, period," that will not be the case for approximately 106,000 New Jersey residents whose plans will disappear under the law.
Obama Administration Has Missed Half Of Obamacare's Legally Imposed Implementation Deadlines
In recent months, President Obama and his subordinates have waived or delayed a number of Obamacare's notable features, such as the law's employer mandate, and its procedures for protecting taxpayers from fraud and identity theft.
Lawmaker, Regulate Thyself
"Washington is an island surrounded by reality," Sen. Chuck Grassley, R-Iowa, likes to say. In an effort to inject some reality into the Beltway, Grassley introduced an amendment to the Affordable Care Act to require that members of Congress and their staff get their health care from the new Obamacare exchanges. "Congress should live under the laws it creates. That includes Obamacare," Grassley explained.
The ObamaCare Prisoner's Dilemma
Why it's foolish to buy overpriced insurance.
Health plans drop working spouses
A growing number of companies are looking to clamp down on rising health care costs by dumping coverage for their employees' working spouses.
War & Terror
"We're building a domestic army"
Nidal Hasan GUILTY on all counts in Fort Hood shooting
In a unanimous verdict, Nidal Hasan has been found guilty on all counts in the November, 2009 Fort Hood massacre.
U.S. Hints at Cruise Missile Strikes Against Syria
National
Dem Senator Up for Reelection: Obama Has 'Hard-Left Agenda'
So says a supporter of Obamacare.
UGA moves to fire tenured professor
University of Georgia administrators have moved to revoke the tenure of an art professor for allegedly having a public sexual encounter with a student.
Deep Thoughts From Susan Sarandon: "It became clear to me that, you know as a woman, you can't just vote your vagina"
Now that she's collecting Social Security it's finally time to mature as a voter. Sure took long enough.
Townhall Tactic 2013: Why do you want to deport my daddy?
Exploiting children to achieve full amnesty — Actual question asked of Rep. Tom Reed: "Would you consider adopting one of those kids?"
Mich. Family Violently Targeted After Standing Against Teacher Who Molested Their 8th Grade Son
The Janczewski family is fighting the local school district in Rose, Michigan after it emerged that a male teacher molested their 8th grade son and then — unbelievably — six other teachers spoke out against the 15-30 year sentence the man received.
Republicans look to change structure of campaign debates
"They're really thinking outside the box," says one well-connected source of the Republican National Committee's effort to reform its system of presidential primary debates. "They're looking at everything."
Things Looking Up for GOP Down-Ballot
Nestled in the valley between Chestnut and Laurel ridges, this tiny village once included a state-funded relief camp for jobless men during the Great Depression; it housed, fed and employed them for 40 cents an hour (before the government deducted a daily 85-cent maintenance fee).
President Reagan's Commitment to Racial Equality Began Early in Life
The new film Lee Daniels' The Butler depicts President Ronald Reagan as indifferent to the suffering of blacks as well as the country's civil rights progress.
State Rep Joe Carr Will Challenge Lamar Alexander in TN GOP Senate Primary
State Representative Joe Carr announced on Ralph Bristol's Nashville talk radio program on Tuesday that he is a candidate for the Republican nomination for the United States Senate. Carr will compete against incumbent Senator Lamar Alexander (R-TN) in the party's August 2014 primary. Bristol had promised his listeners on Monday that someone would make a "major announcement" that will "alter the Tennessee political landscape," and at 7:10 in the morning Joe Carr delivered on that promise.
Oregon To "Rehabilitate" Businesses Opposed To Gay Marriage
You Will Be Made To Care
SPLC: If You Can't Help Every Child, You Can't Help Any Child
Most people know the story of the boy who was rescuing sea stars that had washed up on a beach by throwing them back into the ocean. When a man scoffed to the boy that his efforts didn't make a difference since he couldn't save all of them, the boy tossed another sea star back into the ocean and replied, "It made a difference to that one." The little-known ending to the story is that the boy was sued by the Southern Poverty Law Center for violating the Constitution's Equal Protection clause.
Atheists incensed after IRS grants them tax exemption as religious group
The leader of an atheist group reportedly is incensed that the U.S. government has granted it a tax exemption, citing allowances for religious organizations — and she's even angrier at learning that she's considered a minister under the Internal Revenue Service code.
Suspected killer of Chris Lane bragged about attacking white people to get revenge for Trayvon Martin.
The US media, including "conservative" Bill O'Reilly, are declaring that the murder of Chris Lane was not racial. Two black teenagers have been charged with his murder. This includes Chancey Luna and James Edwards. Luna has a white mother. Both Luna and Edwards left evidence online that they hated white people.
Alleged sexual assault, coverup, of minority Democratic staffers in Kentucky.
Oh, look. A Democratic-controlled legislature stonewalling sexual harassment charges by Democratic female staffers* against a white Democratic state legislator. I'd say shocking, except that it's not. It's highly offensive, but it's not shocking.
'Law & Order: SVU' to Tackle Trayvon Martin, Paula Deen
Law & Order: SVU, the NBC drama which rips stories from the national headlines with a liberal bent, is tackling the death of Florida teen Trayvon Martin in an upcoming episode.
The Great Oberlin College Racism Hoax of 2013
A massive racism hoax took place at Oberlin College in February 2013 in which two students made seemingly racist, anti-Semitic and other such posters, graffiti and emails for the purpose of getting a reaction on campus, not because they believed the hostile messages. At least one of the two was an Obama supporter with strong progressive, anti-racist politics.
Has Scott Walker been "stealthy" enough?
Politico claims to have identified Gov. Scott Walker's "stealth" game plan for a presidential run during the next three years. It consists of winning reelection in 2014 without moderating a record that has won over many conservatives; letting the other GOP hopefuls get sullied in Congress or otherwise; and then "pouncing" in 2015.
Julian Castro's Star Continues to Rise, Sans Accomplishments
Politico notes that by the end of October, Joaquin and Julian Castro — one twin brother a first-term congressman, and the other the mayor of San Antonio — will have appeared at major functions in at least 11 states outside their native Texas, and also on the sets of prominent national TV programs like NBC's Meet the Press and ABC's This Week.
MSNBC's Reid: Why Are Conservatives Racializing Christopher Lane Shooting?
MSNBC guest host Joy-Ann Reid wonders why conservatives were focusing on the racial elements of the shooting of Australian baseball player Christopher Lane.
ABC, Which Didn't Identify Sleazy Mayor as a Dem, Hits Scandal of 'Rising Republican Star'
The journalists on Good Morning America, Wednesday, again ignored the fact that San Diego's mayor, accused of sexually harassing 18 women, is a Democrat. Yet, on the very same program, reporter John Muller made sure to highlight Texas Lieutenant Governor David Dewhurst's scandal, chiding the "rising national Republican star." Dewhurst is under fire for intervening after his step-niece was arrested for shoplifting.
Black teen who allegedly murdered Australian jogger posted racist Tweets
One of the teens charged with first-degree murder in the shooting death of Australian baseball player Christopher Lane in Duncan, Okla., previously posted anti-white statements on his Twitter feed.
San Diego Mayor Bob Filner to Resign
Filner's attorney has a letter of resignation drafted for his signature once deal is approved by City Council
Reserving the right to refuse service
In yet another topic sure to enrage, Sterling Beard – writing at The Corner – catches up with the latest news on a strange case coming to us from New Mexico. It's now gone all the way to the state Supreme Court, and the story may be at an end. In case you hadn't heard, wedding photographers can't refuse to take pictures at a gay wedding or they have violated the New Mexico Human Rights Act.
NYC Mayoral Candidate Quinn Wants Contraceptives for 11-Year Olds
New York City mayoral candidate and current city council member Christine Quinn said she is fine with allowing girls as young as 11 to have access to contraceptives.
Religious Liberty, Artistic Freedom Rollback In New Mexico
A unanimous ruling by the New Mexico Supreme Court held that a Christian photographer violated the state's human rights law by declining to photograph a lesbian commitment ceremony.
Lawyer for New Mexico photographer: Forcing her to work at a gay wedding violates her right of free expression
The comments to Jazz's post this morning have been raging all day so I figured there'd be interest in hearing directly from her spokesman. Most people, me included, approach this issue from the standpoint of free exercise of religion. If she disapproves of gay marriage because of her faith and the state tells her to ignore her faith and work the wedding anyway, well, then, free exercise ain't as free as one would think. But that's probably a nonstarter; read Dale Carpenter's post at the Volokh Conspiracy to see why. He, Eugene Volokh, and the Cato Institute filed an amicus brief in this case siding with the photographer — but free exercise was one of their minor arguments. Under Supreme Court precedent, as long as a law isn't deliberately targeted at religion, you can't plead free exercise if it happens to interfere with your religion. The New Mexico Supreme Court found that the state's antidiscrimination law isn't targeted, so that's that.
The Subtlest Racism
An activist at Oberlin College invents evidence of a racial crime that never happened.
I Shouted Out Who Killed the Kennedys, When After All It Was Paula Deen
'Paula Deen SHOOTS Trayvon Martin' in new SVU that wraps both scandals into one controversial episode… and Cybill Shepard plays gun-wielding TV chef." the headline at the London Daily Mail breathlessly reports, in a story that's largely cribbed from this Entertainment Weekly article
Economy
& Taxes
So you think Europe's debt crisis is finally over? Time to think again
One of the factors underpinning renewed confidence in the UK economy is the belief that the crisis in Europe is now essentially over.
Dodgy data may add $1 trillion to Chinese economy: Report
China may be exaggerating the size of its economy to the tune of $1 trillion by releasing "willfully fraudulent" inflation and GDP [gross domestic product] data, according to a study out this week.
DOOM: Floats like a butterfly, stings like a bee
The basic atom of society is not the individual human being; it is the family. If the family is destroyed, so is society. It's really just that simple.
When welfare pays better than work
Here's an offer for you: $38,004 per year, tax free.No work required.Apply at your local welfare office.
California Wants Small-Business Owners To Pay Back $120 Million In Tax Breaks
Small-business investors in California were promised big breaks five years ago, but now they're being told to pay up, instead after a court ruling.
Mad Men economics? No, we can't return to the sky-high tax rates of postwar America
As President Obama continues his Back to the Future, 1950s nostalgia economics tour, I thought it would be a good time to glance again at the idea that there would be no economic harm from returning to something like the sky-high marginal tax rates of the early postwar era. Some progressives point to the work of influential left-liberal economists Peter Diamond and Emmanuel Saez as making this case.
The Blip
What if everything we've come to think of as American is predicated on a freak coincidence of economic history? And what if that coincidence has run its course?
International
The rise of 'co-parenting': How broody, single women are advertising online for men to help them have and raise babies… but they don't want a relationship
With their biological clocks ticking, time poor and cash rich 40-something singletons are turning to the internet to find their man.
Why the Failure of Egypt's 'Secular' Army to Protect Coptic Churches Matters
Expatriate Egyptian Coptic Christian writer Samuel Tadros has just observed how Egypt's Copts—the country's indigenous, pre-Arab Islamic jihad inhabitants—have been under siege by a recent spate of Muslim Brotherhood inspired and led church burnings, which punctuates the worst outbreak of anti-Coptic Muslim violence since the era of Muslim Mamluk rule (i.e., the 13th to 16th centuries).
Syrian activists claim deadly 'toxic gas' attack
Syrian anti-government activists accused the regime of carrying out a toxic gas attack that killed at least 100 people, including many children as they slept, during intense artillery and rocket barrages Wednesday on the eastern suburbs of Damascus that are part of a fierce government offensive in the area.
Step aside, Wonderwoman: Pakistan (almost) unveils its first ever woman superhero… the Burka Avenger
Burka Avenger is a mild-mannered teacher with secret martial arts skills
Uses a flowing black burka to hide her identity as she fights local thugs
Stops yobs seeking to shut down the girls' school where she works
Creation of Pakistan pop star, who wants to emphasise importance of school
Dreams of Empire
Jose Maria Barroso, President of the EU Commission: "Sometimes I like to compare the EU as a creation to the organisation of empire. We have the dimension of empire.."
Does he know what she's up to? Daughter of New Zealand Prime Minister in bizarre erotic photoshoot posing with an octopus and Big Macs
Stephanie Key, 20, took the raunchy self-portraits for Paris Design Week
She poses topless with a cherry in her mouth in one picture
Her father is New Zealand's Prime Minister John Key
Opinion
Conservative's Guide to the Galaxy
Our worst enemy isn't the government; it's the left-wing media that first rots people's brains to the point the current government is even possible, then stampedes the herd into voting for it.
Another Epic Fail for Socialism
There's the old joke I heard way back in college that was more or less rendered obsolete in the 1980s, but which has made a comeback of sorts in the era of Obama's crypto-socialist crony-capitalism: "The trouble with capitalism is that it's people exploiting other people; the trouble with socialism is just the opposite." Of course this is false: it is capitalism, not government control of the economy, that has lifted hundreds of millions out of poverty–especially in China–over the last 25 years. It seems silly to have to repeat this over and over again, but the socialist impulse is irrepressible, along with the sentimental ignorance that fuels the socialist impulse.
Is Anything Private?
Liberal assumptions about "income inequality" have some surprising implications.
The Left Wishes to Destroy Society, Period
Let All Men Be Brought Low, so that we might all be equal upon our backs or bellies.
We shall all find equality in the dirt.
"I'm Not Paranoid," Insists Noted Paranoid
The mentality here. It's incredible. The left is now expressly Anti-Enlightenment. Nothing is about actual government policy now; everything is expressly about Safeguarding the Privileges and Dignity of the Princeps.
"I'm Not Paranoid," Insists Noted Paranoid
The left is now expressly Anti-Enlightenment. Nothing is about actual government policy now; everything is expressly about Safeguarding the Privileges and Dignity of the Princeps.
Ted Cruz, traitor to his class
Henry Adams said that politics is the systematic organization of hatreds. For the left, over the past year it has seemed at times to be the systematic organization of hatred of Ted Cruz.
The Left's League Of All Right Thinking People
While liberals often talk about needing "a conversation" on x, y, or z, what they really mean is, "Conservatives must confess their errors, engage in ritual self-condemnation and approved reeducation". How they set up this conversation is by declaring certain thoughts and positions approved and others deviant and beyond anything a respectable person would say or think.
Obama's Dependency Agenda
It's the little things that get you. Yesterday, our former paper of record published a story about the decision by UPS, the big package-delivery company, to restrict or eliminate health care coverage for spouses of its white collar workers. It is thus, the Times reports, "joining an increasing number of companies that are restricting or eliminating spousal health benefits."
Winnowing Down Religious Liberty
In its wisdom, the New Mexico supreme court ruled Thursday that wedding photographers can't refuse to shoot gay ceremonies.
'Compelled by Law'
Two quick observations on that New Mexico court case, neither of which has anything to do with the specifics of the case itself.
Will Religious Liberty Survive Same-Sex Marriage?
The answer seems no, at least in the case of Thursday's New Mexico Supreme Court ruling.
Losing the Battle. Winning…
My friends, the case of Elane Photography v. Willock has been decided. As I tell you regularly, you will be made to care.
The 'Race Conversation' Network
MSNBC has mastered the art of making unracial things racial.
Oberlin hoax lesson: Smelling a rat is good, smelling like a rat is bad
I smelled a rat in the Oberlin racism narrative, and so did some other people in the conservative blogosphere, including but not limited to Michelle Malkin and Chuck Ross of The Daily Caller (who obtained the police report that confirmed our suspicions that this was a hoax).
White liberal privilege means knowing your racism hoax will not be widely reported
As longtime readers know, we're not big fans of the White Privilege verbiage, or the White Privilege consultant and pontificating class
When campus diversity means no white men allowed
University of North Carolina Wilmington Professor Mike Adams has written a new piece for Townhall which criticizes a campus diversity committee for its apparent lack of diversity.