Another "quick takes" on items where there is too little to say to make a complete article, but is still important enough to comment on.
The focus this time: Indoctrinate and then indoctrinate some more.
First, a little mood music:
Carrying on…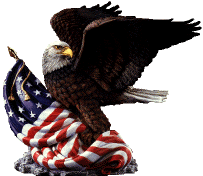 You will be forced to regurgitate wokeness at the University of Connecticut, especially after being indoctrination over "Anti-Black Racism".
"The University of Connecticut (UConn) will officially make its 'Anti-Black Racism' (ABR) course mandatory for all undergraduate students as part of the core curriculum's new social justice requirement.

"Provost Anne D'Alleva announced on May 17 that the requirement will go into effect during the 2024-2025 academic year with a course that will be similar to the one-credit ABR elective that has been offered since 2021.

"'An education at our university must provide many opportunities to confront the history and current reality of injustice and human rights abuses, and we expect our students to be leaders in creating a more just and equitable world. ABR and the curricular changes that are in development are a powerful point of departure from the status quo,' D'Alleva stated.

"University Spokesperson Stephanie Reitz told Campus Reform that the course requirement was created by the University Senate, which approved the motion 36-25. 'The Senate's discussion includes different perspectives voiced by various members of that body, including faculty and students, so we would refer you to that discussion,' Reitz stated.

"According to UConn's website, the fall 2022 version of the course was designed to instruct students about 'foundational concepts related to Black consciousness, Black resistance, Black resilience, and intersectional solidarity.'"

The New England Journal of Medicine believes that medical education requires… racial segregation.
"An article in the New England Journal of Medicine suggests that students should be segregated by race for their medical education.

"The California researchers proposing the idea argue that medical education is 'founded on legacies of colonialism and racism.'

"They argue further that "medical education has historically centered White learners and continues to perpetuate structural racism. Immersion by people of color can therefore be re-traumatizing."

"Kenny Xu, an activist who is spearheading a campaign to end wokeism in education, appeared on 'Fox & Friends' to speak out against the proposal.

"'This is not the only time that DEI departments at university medical hospitals have peddled segregation in the name of DEI and anti-racism in the name of diversity, equity and inclusion,' said the president of Color Us United.

"'The USC School of Medicine's dean of surgery said that merit is a hateful ideal in surgery. Also, the USC School of Medicine said that Black students can't sit through the lecture format. They also said that, too. These are hateful ideals and hateful ideas. They deserve to be denounced.'…"

The Cedar Rapids School District really wants non-White teachers and will pay thousands of dollars for it.
"The new Be the One recruitment campaign includes hiring and referral bonuses, as well as discounted rates for before and after school childcare through Champions:

A hiring bonus of $5,000 for K-12 Special Education teaching positions spread out over three years.
A hiring bonus of $3,000 for teaching positions filled by black, indigenous, and people of color spread out over two years.
A referral bonus of $1,500 for current employees who refer a teacher applicant to CRCSD and the person stays for two years.
Discounted childcare rates for current employees through Champions for before and after-school childcare (50% off the original cost)."
TTFN.