News of the Week for July 2nd, 2023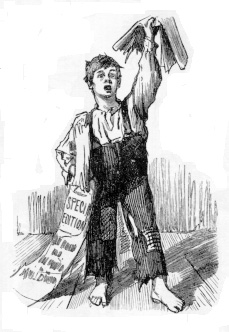 Abortion
Dobbs Decision
Iowa Supreme Court's tie vote on 6-week abortion ban puts focus on Justice Dana Oxley
The Iowa Supreme Court's surprising tie vote that left the state's abortion rights intact suggests that even with its 7-0 majority of Republican appointees, the court could still pose a considerable obstacle to abortion restrictions, legal experts say.
Gun Rights
UN's global ammunition framework worries Second Amendment advocates: 'It is never going away'
The United Nations General Assembly is poised to approve a global framework this fall on ammunition management that could be dangerously vague and impact domestic policies in the United States, some Second Amendment advocates warn.
Supreme Court to decide whether Second Amendment protects gun owners subject to domestic violence restraining orders
The Supreme Court on Friday agreed to review a federal law that bars an individual subject to a domestic violence restraining order from possessing a firearm, adding a major Second Amendment case to next term's docket.
Hide the Decline
Environment &"Green Energy"
The Fantasy World and Hypocrisy of the Climatistas
Most DC-based trade associations end up becoming advocates for the administrative state within their sector or individual member companies (the U.S. Chamber of Commerce is a prime example of a "pro-business" group going native inside the Beltway), so it is good to see a trade association bluntly push back against the conventional wisdom.
'Cost Us a Fortune': NYC Wants Pizzerias With Coal, Wood Fired Ovens to Cut Emissions by 75%
"And for what? You really think that you're changing the environment with these eight or nine pizza ovens?!"
New York City to only allow the wealthy to commute
New York City has been working on a highly controversial plan to reduce traffic in Manhattan for a couple of years now. It would involve imposing very expensive tolls for anyone traveling into and out of the city. They believe that this would reduce congestion on the streets and bridges while raising funds for other priorities. The plan has been held up while federal agencies reviewed it to see if it's even legal, but this week the city received preliminary federal approval (of course) and it looks like they may be moving forward with it. And plenty of people are not happy about this at all.
White House cautiously opens the door to study blocking sun's rays to slow global warming
A Biden administration report required by Congress outlines research options for a last-ditch effort to slow the heating of the planet. But the White House says it's not changing its climate strategy.
Another 'Green Energy' Domino Falls: Shell Refocusing on Gas and Oil
Meanwhile, offshore wind farms are facing a rising tide of mechanical breakdown issues and a solar farm in Nebraska was taken out by a hail storm.
Some US cities are replacing 4th of July fireworks with environmentally friendly drones
Fire threats and environmental concerns have prompted some US cities to forego traditional Fourth of July fireworks in favor of spectacular drone light shows this year.
Obamacare
Government in Healthcare
Congress Should Ban Quality-of-Life Health-Care Rationing
Health-care costs are soaring, in part because the medical field is increasingly being put into harness to facilitate lifestyle and self-fulfillment desires — for example, by requiring private and public health insurance to cover expensive gender-transition procedures and follow-up care. So the pressure is on to ration health care. If we are not careful, rationing could be wielded in an invidious manner against the very sick, elderly, disabled, and those seen as nonproductive.
Canadian Medical Journal Offers Guidelines for Euthanasia/Organ-Harvesting Non-Terminally Ill Patients
A new Canadian Medical Association Journal article updates recommendations for doctors to apply when euthanizing and organ harvesting non-terminally ill patients. The article was published in the wake of Canadian law now allowing patients who are not dying to ask for euthanasia — called "Track 2" patients in the article. (Track 1 patients, those whose deaths are "reasonably foreseeable," have even more relaxed policies than Track 2.)
Netherlands doctors are euthanizing people with autism, intellectual disabilities: study
Several Dutch citizens who had autism or other intellectual disabilities have died by physician-assisted suicide in recent years after doctors determined their afflictions were untreatable obstacles to a normal life, researchers found.
War & Terror
'Queering Nuclear Weapons'
When nuclear Armageddon arrives, a multi-chromatic manicured talon, attached to a man convinced that he's a woman, will press the button.
Belarus Building Camps for Relocated Wagner Members: Report
Belarus is constructing camps for members of the Wagner Group who are being sent to the country as part of a deal to end the brutal mercenary outfit's short-lived mutiny, according to reports by independent Russian media.
Why We Probably Don't Have to Worry about Russia's Loose Nukes
About a million thrillers have begun with the idea of one or more of Russia's nuclear weapons being stolen by some villain — The Peacemaker is a good example — or a civil war in Russia raising the possibility of extremists gaining control of one of Russia's nuclear-weapons sites, as in Crimson Tide.
Prigozhin: I didn't agree to transfer Wagner to Kremlin control — and I showed how weak it is
For the last two days, everyone has wondered what happened to Yevgeny Prigozhin after losing his nerve on the road to Moscow. Reportedly, Vladimir Putin cut a deal via Alexander Lukashenko to end his rebellion by dropping charges against his favorite chef and allowing Prigozhin to go into exile in Belarus. In exchange, Prigozhin agreed to transfer control of his Wagner private military to the Kremlin, at least those who had not participated in the rebellion.
Joe Biden: I Sold a Lot of State Secrets
Apparently this is our Commander in Chief's idea of a joke. Given that the guy has been on the payroll of our most threatening adversary, communist China, it is more arrogant than funny.
Nikki Haley: 'China Is Preparing Its People for War'
Former U.S. ambassador to the U.N. Nikki Haley warned that China's leadership is preparing for war and labeled the Chinese Communist Party "the greatest threat to American security and prosperity, by far."
Miami Mayor Suarez: "What's a Uyghur?" "A weeble?"
I guarantee you that the next time Miami Mayor Francis Suarez does an interview, he will know all about the plight of the Uyghurs. He experienced on of those moments during an interview with Salem Radio Network's Hugh Hewitt on Tuesday that every presidential candidate dreads. Suarez did not do well.
Forces: Estonia Prepares for the War After Ukraine
Estonia is the latest of the three (Estonia, Lithuania and Latvia) Baltic States to dramatically increase defense spending and order a lot of new weapons. Estonia plans to spend $14.5 billion over the next ten years. This will increase annual defense spending to three percent of GDP. Current spending is 2.85 percent of GDP. The recommended NATO goal is two percent. This is all about learning the lessons of the Ukraine war. That means spending over a billion dollars to increase ammunition supplies. Large quantities of Israeli Harpy loitering munitions and Spike ATGMs (Anti-Tank Guided Missiles) are on order. Blue Spear land-based anti-ship missiles are also on order and will arrive in 2024. These have a range of 290 kilometers and Estonia is launching them from trucks. These mobile missile launchers can be moved around, making them more difficult to hit with airstrikes. Estonia has ordered 36 K9 self-propelled howitzers from South Korea and 18 of these have already arrived. Six HIMARS vehicles and a large supply of FMLRS missiles are also on the way. Several hundred wheeled armored personnel carriers are being obtained to replace the trucks many infantry units now use.
Japan, Australia Drill Together in South China Sea for Trident Exercise
Australian and Japanese forces conducted exercise Trident 2023 over the weekend in the South China Sea.
Poland Wins U.S. Approval of $15 Billion Patriot Purchase
The State Department has approved Poland's planned $15 billion purchase of Patriot missile systems and other related equipment, the Pentagon announced this week.
Where are Ukraine's missing children?
Moscow is accused of abducting tens of thousands of Ukrainian children. NBC News investigates what happened to babies taken from one orphanage in Kherson.
National
Keeping the US Undersea Advantage, with Bryan Clark – on Midrats
nothing is granted
Small Child Paraded Among Naked Freaks
"We're coming for your children!" shriek the hordes of perverted freaks comprising the Democrat base. They aren't kidding. Watch unembeddable video here of a small child festooned with LGBT flags paraded among naked weirdos in Seattle.
American Library Association schemes to censor conservatives
I have no opinion about the literary merit of Christian literature with positive messages. I am not the demographic it is intended for, and the marketplace will determine whether it succeeds or not.
Appeals court rules BLM can be sued for police injuries
There's a case making its way through the courts in Louisiana that could potentially have significant implications in a country where protests have grown more numerous and often turn into violent riots. Back in 2016, long before the Summer of Love, Black Lives Matter activist DeRay Mckesson was already stirring up trouble. Following the police shooting of Alton Sterling, a Black man, Mckesson organized a protest that quickly swelled out of control. A police officer was injured during the scrum and a lawsuit was subsequently launched against Mckesson seeking damages. That case has been bouncing back and forth in the courts for years, but now a panel for the 5th U.S. Circuit Court of Appeals has ruled to allow the lawsuit to proceed. At Reuters, columnist Hassan Kanu finds this turn of events to be disturbing because of potential implications for free speech and the right to peacefully demonstrate.
"The major Iowa newspaper that published a political cartoon depicting MAGA voters yelling racial slurs at Republican presidential candidate Vivek Ramaswamy issued a formal apology…"
"… over the weekend after the GOP hopeful slammed the depiction as 'shameful.'
'Daniel Penny Effect' Seen in NYC Subway Attacks Including at Least One Where No One Intervened
"@ManhattanDA @ChrisMarteNYC & others in the far left caucus take notice of the Daniel Penny effect. This is what happens when everyday people are vilified for trying to help others."
War on Women: Transes Ban Lesbians From Pride March, Cite 'Transphobia'
As I have discussed ad nauseam elsewhere, as a point of hope for those among us who favor societal sanity, the insular Social Justice™ cult is busy cannibalizing itself under the massive weight of its many internal contradictions, much like the collapsed Soviet Union thirty years ago.
Nevada: Washoe County Prepares to Overhaul Election Processes
County Manager Brown: 'We need to revamp it, take it down to the studs and start over'
Woke Squared: SF Department of Children, Youth, and their Families Equity Progress
The DCYF – a city department – was discussing the school board recall on city time in city equity meetings
Supreme Court Rejects "Independent State Legislature" Theory In Moore v. Harper
Majority Opinion by Chief Justice John Roberts: "The Elections Clause does not insulate state legislatures from the ordinary exercise of state judicial review." Thomas, Gorsuch, and Alito dissented.
High School Debates Can Now Hinge on Personal Tweets and Microaggressions
"This debate is more than just about the debate—it's about protecting the individuals in the community from people who proliferate hatred and make this community unsafe."
Judge Strikes Down Arkansas Ban on "Gender Transition Procedures" for Minors
The judge held the law discriminated based on sex, denied parents their liberty interest in caring for their children, and restricted physicians' speech.
Supreme Court makes it harder to prosecute online stalkers
The Supreme Court on Tuesday made it somewhat harder to prosecute online stalkers, ruling the 1st Amendment protects the free speech of those who repeatedly send unwanted and harassing messages if they lack the understanding that their words are seen as threatening.
Supreme Court rejects affirmative action at colleges as unconstitutional
The Supreme Court ruled that the affirmative action admission policies of Harvard and the University of North Carolina, which gave weight to a would-be student's race, are unconstitutional.
Two Months Later It's Clear: Tucker Carlson Needed Fox News More Than Fox Needed Tucker
On Apr. 24, Fox News announced that its 8 p.m. host Tucker Carlson was leaving the network. The ouster of the most-watched host on cable news sent shockwaves through the political-media ecosystem. It sparked a reporting frenzy to get to the bottom of what actually happened, why he was fired, and what would come next — both for the top-rated cable news network and the most influential hard-right pundit in the country.
'Tyranny of a Minority': The Left Freaks Out After Affirmative Action Ruled Unconstitutional
The NYT: "The major ruling curtails race-conscious college admissions in the U.S., all but ensuring that elite institutions become whiter and more Asian and less Black and Latino."
Supreme Court: First Amendment Requires Showing of Recklessness to Prosecute 'True Threats'
The Court gave the First Amendment some 'breathing room' to protect against encroachment by prosecutions for 'true threats.'
SCOTUS tosses affirmative action at Harvard, UNC
"Eliminating racial discrimination," Chief Justice John Roberts writes in today's ruling, "means eliminating all of it." That ruling released just minutes ago swept aside decades of affirmative-action programs at Harvard, the University of North Carolina, and likely everywhere — even if Roberts reserved a narrow test on other challenges.
Sotomayor's Fake America
Which "society" would that be, exactly? Who believes that "diversity" as achieved by affirmative action is a "fundamental American value"? What is this "face of an America whose cries for equality resound"? To read Sotomayor, you'd assume that racial discrimination in higher education was popular. But it's not. It's extremely unpopular.
Read the Affirmative Action Supreme Court Decision Here
Click here to read the full text of the Supreme Court's decision on Students for Fair Admissions, Inc. v. President and Fellows of Harvard College regarding the usage of race as a factor in college admissions.
A Key Provision in the Affirmative Action Decision
Yesterday, I wrote: "I am aware that, even if it does, colleges that want to keep discriminating will probably find a way."
Federal judge strikes down Kentucky's ban on sex-reassignment surgeries, cross-sex hormone therapies
US District Court for the Western District of Kentucky ruled SB 150 law restricting transgender medical treatments violated constitutional rights
An Update from the Land of Gender-Terminology Lunacy
I hesitate to make note of this, but it's going viral and reflects the ever-changing revisions to gender terminology that have long since descended into farce. A U.K. cervical-cancer fund, Jo's Cervical Cancer Trust, has recommended "bonus hole" as a more inclusive term for "vagina." A quick Google search defines "bonus hole" as "the vagina of a trans man." Another alternative the group accepts is "front hole." We're to ask transgender men (a.k.a., females) which term they prefer.
An Update from the Land of Gender-Terminology Lunacy
I hesitate to make note of this, but it's going viral and reflects the ever-changing revisions to gender terminology that have long since descended into farce. A U.K. cervical-cancer fund, Jo's Cervical Cancer Trust, has recommended "bonus hole" as a more inclusive term for "vagina." A quick Google search defines "bonus hole" as "the vagina of a trans man." Another alternative the group accepts is "front hole." We're to ask transgender men (a.k.a., females) which term they prefer.
Speaking of racial harmony, WI state senator says, "F*%# the suburbs"
Oh, yeah, she did. She seems like a lovely person.
The Virtual End of National Geographic Magazine
On the menu today: This is going to sound like an extended version of an appeal to support our webathon, but the news that the illustrious magazine National Geographic has laid off all of its last remaining staff writers is a demonstration that we, as a society, have largely chosen to stop paying for news or entertainment, with far-reaching consequences for our lives. The belief that we're entitled to high-quality information in almost every form — and will accept lower-quality stuff if it is free — is one big reason that the current state of American discourse looks and sounds like a WWE match among insane-asylum inmates held in a sewer.
Supreme Court STRIKES DOWN Biden's $400 billion student loan forgiveness: Justices rule president does not have authority to cancel debt of millions in another landmark ruling
Six justices ruled Biden should have got approval from Congress for huge plan
The Supreme Court rules for a designer who doesn't want to make wedding websites for gay couples
In a defeat for gay rights, the Supreme Court's conservative majority ruled on Friday that a Christian graphic artist who wants to design wedding websites can refuse to work with same-sex couples. One of the court's liberal justices wrote in a dissent that the decision's effect is to "mark gays and lesbians for second-class status" and that it opens the door to other discrimination.
'Sexting' nun branded wh*re and banished from monastery but denies breaking no sex vow
Reverend Mother Superior Teresa Agnes Gerlach has confessed to sexting a priest but claims she didn't break her vow of chastity because their romance never got physical
Slavery reparations gets real in California
The road to reparations is running straight into a swamp of indecision.
John Roberts Earns Points for Consistency
It's a good day, folks. But hold your breath for a moment. Many of us are still waiting for the rulings in 303 Creative (the religious-conscience case out of Colorado) and Nebraska v. Biden/Dep't of Education v. Brown (the student-loan-forgiveness cases, handled jointly) to be released by the Supreme Court tomorrow.
Berkeley Law prof: here's how to evade laws against racial spoils system
I wrote yesterday about the Students for Fair Admissions case in which the Supreme Court put a stake through the heart of affirmative action.
The state's authority does not extend to the human mind
What the Supreme Court win for 303 Creative means for you
Republican Civil War: Nevada GOP Committeewoman Sues Nevada GOP Governor
Nevada Republican National Committeewoman Sigal "Hang 'em From a Crane" Chattah issued a new fatwa in her ongoing jihad against Nevada Republican Gov. Joe "Don Veto" Lombardo yesterday.
Michigan (They/Them) Strikes Again
Michigan politicians have issued an all-out war on sanity: The state's Democratic-controlled house of representatives just passed a bill that would make it a felony to use the wrong pronouns. Michiganders could be charged $10,000 and jailed for five years if they cause someone to feel "terrorized, frightened, or threatened" by words. The state senate will now take up the bill.
Short Circuit: A Roundup of Recent Federal Court Decisions
Suing the TSA, unsecured explosives, and basic grammar.
Biden Says He Will try to do Student Loan Forgiveness Under the Higher Education Act of 1965
The administration will try this pathway as an alternative to the HEROES Act of 2003, which pathway was shut down by today's Supreme Court decision.
Supreme Court Defends Freedom of Speech
Along with its more remarked-upon cases on affirmative action and student loan forgiveness, the Supreme Court decided this morning the case of 303 Creative LLC v. Elenis. 303 Creative is an important First Amendment case, following in the footsteps of Hurley v. Irish-American Gay, Lesbian and Bisexual Group of Boston, Inc. and other precedents. The case arose out of a declaratory judgment action by a web site designer who creates web sites for married couples, but does not want to do so for gay marriages.
Minnesota Whines
Minnesota's Department of Human Rights released a statement on the Supreme Court's 303 Creative decision, which I wrote about here.
'F**k all y'all': Protesters erupt after SCOTUS rules against affirmative action
Protesters on both sides of the issue rallied outside the Supreme Court on Thursday morning.
Economy & Taxes
Gloom Grips China Markets Again as Stimulus Trade Fizzles Out
Losses in Chinese assets are mounting again as Beijing's modest stimulus disheartens investors.
Norway's Wealth Tax Is Backfiring. Are Americans Paying Attention?
In 2022 Norway's third richest man, Kjell Inge Røkke, announced in an open letter to shareholders he was moving to Lugano, Switzerland.
Mondays Are the New Office Fight
Bosses argue that starting off the week in person—instead of remotely— creates good energy
Can SCOTUS "preemptively" ban a wealth tax?
The obvious and short answer to the title question is no. The Supreme Court doesn't take up questions regarding court cases that it hasn't been asked to review. But that could be the inadvertent result depending on the outcome of a case the court agreed to hear this week. It's the case of Moore v. United States, and if the plaintiffs prevail, the court's ruling might prevent the passage of any sort of "wealth tax" that the Democrats have been trying to force through for years. In fact, the plaintiffs in the case have effectively asked the court to set that precedent. But this case isn't a slam dunk by any stretch of the imagination.
New Tax Proposal Leaves Out Working-Class Parents
Just a month ago, House Republicans were taking an aggressive posture on debt ceiling negotiations, insisting—rightly—that the nation's financial situation required deliberate attention and fresh approaches.
Capitalism Saves a Child's Life, but NPR Gripes
If you're a writer or reporter for an outlet that caters to "progressives," you naturally slant everything to cast freedom in a bad light and extol the state. After all, you see your role as an advocate for the transformation of America.
International
Jordan Peterson Facing Legal Battle and 'Remedial Training' to Retain His License
"At issue is a January letter Peterson received from the Ontario College of Psychologists"
Germany: Far-right AfD wins first governing post
The populist AfD party has won a district council election for the first time with Robert Sesselmann elected in Sonneberg. This was despite all other parties urging their supporters to vote for the other candidate.
London police join forces with pedophilia proponent
People I know keep telling me that I am an alarmist when I argue that the powers that be are aiming to normalize the sexualization of children and, in fact, pedophilia.
France will deploy 40,000 officers to quell violence that erupted after police fatally shot a teen
France's government vowed to restore order Thursday after two nights of urban violence triggered by the deadly police shooting of a 17-year-old, announcing it would deploy tens of thousands more officers and crack down on neighborhoods where buildings and vehicles were torched.
2 students and a professor stabbed during gender issues class: Police
Two females and one male are being treated for non-life-threatening injuries.
China's Demographics: Even Worse Than You Think
I've covered Peter Zeihan videos on China's crashing demographics before. We already knew China was "the fastest aging society in human history, with the largest sex imbalance in human history." Now he's dug into new some new data.
40,000 extra cops didn't save a single car in France last night
With the start of the violent protests Tuesday, they'd mostly been confined to the "blue collar, immigrant majority" suburb where the young man lived whose death sparked it all. By last night, even the city of Marseille was banning further public protests after the arson and violence they experienced overnight.
Death of Nahel: 64 arrested in Brussels as mass riots spread over France
A total of 64 people were arrested in the incidents that took place in Brussels on Thursday evening in protest over the shooting of a 17-year-old by a police officer in France.
Opinion
The New Right's Impractical Utopianism and Anti-Nationalism
Jonah Goldberg has a lengthy review of Patrick Deneen's new book, Regime Change: Toward a Postliberal Future, in the Acton Institute's Religion and Liberty. (Samuel Goldman's review in the current issue of NR is here.) Unsurprisingly, the author of Suicide of the West is unimpressed with the case that the modern West has been a bad idea, given its enormous advances in both the material conditions of life and the liberty of the individual. Deneen and his ilk have a point, of course, that the worldly conditions of medieval serfs — including the omnipresence of death and the total absence of hope of earthly advancement — was conducive to a richer spiritual life. The argument between this life and the next one cannot be resolved in empirical terms. But try selling that as a system of political economy to anyone who isn't already convinced by the premise.
Barack Obama Gets Populism All Wrong
On the menu today: An examination of former president Barack Obama's assessment that "massive concentrations of wealth" threaten democracy, and his wildly inaccurate assessment of what drives populists, Donald Trump supporters, and the MAGA movement. Oh, and the king of the gerrymanderers now laments that the political opposition has learned the same tricks.
Science Fiction, Gatekeeping, And Why Awards Are Useless
First, let me give a shoutout to Son of Silvercon's Guest of Honor, Maggie Hogarth, who has a new book dropping at the end of July, An Exile Aboard Ship. It's the start of a new series set in her Peltedverse, which has a lot of cool aliens in it, and if you want some background to this new adventure, you should start with Earthrise, which is available (along with its two sequels) through Kindle Unlimited. Also, one of our other guests, Jon Del Arroz, has the sixth book in his Baron von Monocle steampunk series, The Crystal Conspiracy, out today. It's been a while since I read For Steam & Country, the first in this series, but it's good stuff, and I regret not having the time/money to pick up the other four books when they came out.
Prof. Jenkins' Summer Reading List for Young Conservatives, Part 2
Campus Reform higher ed fellow Rob Jenkins put together a short list of five great summer reads.
The Oregon Republican Party Needs an Intervention
The Oregon Republican Party (ORP) has a long history of failing to make a dent, allowing the state of Oregon to fall further into the blue abyss. Now, not only is ORP not even trying anymore, but it's also on the verge of complete collapse. With fines piling up from the Secretary of State and a looming investigation by the Federal Election Commission (FEC), ORP and Oregon as a whole would benefit from someone in a position of authority staging an intervention to stop further harm to the party.
What Will Replace Affirmative Action?
But I suspect that what is unlawful may in some sense be necessary.
Re: What Will Replace Affirmative Action?
I want affirmative action to be struck down because I think that the law requires that it be struck down.
Why the SCOTUS decision on affirmative action is likely to impact corporate DEI efforts as well
The SCOTUS ruling overturning affirmative action at Harvard and UNC will have an obvious impact on colleges across the country, at least at those colleges that exist in states which haven't already passed laws against the consideration of race in admissions. But it's very possible that the impact of the ruling will go beyond colleges and impact corporate DEI programs as well. Though the two things are legally distinct they also operate in parallel, meaning the reasoning that led to the elimination of race-based admissions would seem to apply to efforts around hiring as well.
Progressives Trust Admissions Officers
In the initial flurry of commentary on the Supreme Court's decision to end consideration of race in admissions to elite schools, I'm struck by how many progressives are suggesting that essay questions, and other more subtle factors, could be used by admissions offices as workarounds to achieve the same goals.
The Unsurprising Affirmative Action Decision in Students for Fair Admissions v. Harvard
The Court's core ruling is unsurprising, but its future effects are uncertain.
Thoughts on the Supreme Court's Ruling in the Harvard and UNC Racial Preferences Cases
A preliminary assessment of today's decisions. The majority rightly struck a blow against the use of racial preferences for purposes of advancing "diversity" in education. But there are some flaws in its reasoning.
Collecting old books is now a radical act
Our literary past is being adulterated beyond recognition.
The Sad Decline of American Higher Education
It wasn't so many years ago that higher education in the U.S. was a growth industry. More and more people were enrolling; schools were expanding; money was rolling in from tuition, gifts, and the government. Obama lectured us that we needed still higher percentages of people with college credentials to keep up with other countries.
Affirmative Action's Demise and Higher Education
Fruits of a credibility collapse
A Supreme Court Victory for Creators of All Kinds
The Court's ruling for a Christian wedding-website designer protects dissenting artists from being compelled to deliver the government's messages.
A Few More Thoughts on Affirmative Action
Justice Thomas is devastating and succinct about the claim that racial discrimination is needed to secure a diversity of outlooks on campus
Reflections on the riots in France
Riots have convulsed France over the past five nights. The New York Times reports, for example, in a story published in the past two hours "France Arrests Hundreds More in Fifth Night of Unrest." President Macron scrapped an official trip to Germany in light of the riots, though not before he made it to the Elton John concert in Paris.