News of the Week for Feb. 5th, 2023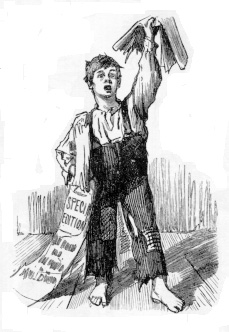 Abortion
Dobbs Decision
Riding Abortion to Victory
The Dobbs decision upended last November's election. Democrats successfully rallied their pro-abortion core and apparently convinced a lot of swing voters to turn out in favor of abortion. In Minnesota, where I live, abortion was the decisive issue that allowed the Democrats to sweep the Minnesota House, the Minnesota Senate (by a single vote) and the governorship.
'Disgraceful': Associated Press Directs Journalists Not to Use 'Crisis Pregnancy Center' in New Abortion Guidance
The Associated Press added an entry to its style guide directing journalists to put the term "crisis pregnancy center" in scare-quotes, and to use "anti-abortion center" instead, to convey that "the centers' general aim is to prevent abortions."
Gun Rights
Big win for gun owners as federal judge grants second TRO against New Jersey carry laws
U.S. District Judge Reneé Marie Bumb delivered a second win to New Jersey gun owners and Second Amendment activists challenging the state's new carry restrictions on Monday, granting a temporary restraining order that halts enforcement of many of the state's "sensitive places" where lawful concealed carry is considered a felony offense.
Hide the Decline
Environment &"Green Energy"
A fridge too far?
The Associated Press is continuing its tradition of celebrating people who are making a difference in an effort to "save the planet" through noble acts of sacrifice. One such person is Josh Spodek of Manhattan. After taking recycling and composting to the extreme, Spodek determined that he still wasn't doing enough. So now he has permanently unplugged his refrigerator, which was apparently using too much electricity and contributing to the climate crisis. He started out by unplugging it for three months during the winter, but now he has shifted his shopping and eating habits to allow him to live entirely without refrigeration.
Plumbers' 'thick white male' image could derail UK net zero ambitions
Billions of human beings may drown because UK plumbers aren't diverse enough. The oceans will, as Al Gore put it, boil.
Electrify Everything, But Without Copper
Liberals want to electrify everything, from your car to your stove. But they also don't want to mine copper. Like so many things liberals do, this makes no sense. You might as well believe in fairy dust as in "green" energy.
Too cool for school: How's 'bout a small thermonuclear reactor to power campus?
I guess it all started back in 2021, when the University of Illinois Urbana-Champaign sent a letter of intent to the Nuclear Regulatory Commission.
Woman in body bag gasps for air as funeral home staff discover she's alive, report says
A hospice care facility has been fined $10,000 after healthcare workers mistakenly declared a woman in their care dead.
Obamacare
Government in Healthcare
U.S. appeals court tosses $185 million Quinn Emanuel fee award in Obamacare case
A U.S. appeals court on Tuesday vacated what it called an "extraordinarily high" legal-fee award of $185 million for law firm Quinn Emanuel Urquhart & Sullivan, ordering a fresh review that could reduce compensation for plaintiffs' attorneys who secured a $3.7 billion settlement with the U.S. government.
War & Terror
Delays with New Strategic Nuclear Missile Submarine Program Could Damage National Defense, GAO Reports
The GAO reports that General Dynamics' Electric Boat is "facing delays" with new strategic nuclear missile submarine program, has not completed a required "schedule risk analysis," and that not "delivering [these] submarines on time could have consequences for the nation's defense"
China 'learning from Putin's Ukraine disaster' as regime prepares for all-out Taiwan blitz to 'cut island off from US'
CHINA is preparing for an all-out blitz of Taiwan, a former US Department of Defence official has warned.
China Is Learning From Putin's War in Ukraine, NATO Chief Warns
Beijing is closely watching Russia's war in Ukraine and learning lessons that may influence future decisions, NATO Secretary General Jens Stoltenberg said, stressing warnings about China's behavior including its threats toward Taiwan.
US military poised to secure new access to key Philippine bases
The U.S. military is poised to secure expanded access to key bases in the Philippines on the heels of a significant revamp of U.S. force posture in Japan — developments that reflect the allies' concern with an increasingly fraught security environment in the region and a desire to deepen alliances with the United States, according to U.S. and Philippine officials.
China is 'inside every major American university,' former Secretary of State Mike Pompeo warns
Former Secretary of State Mike Pompeo said that 'the Chinese Communist Party's inside every major American university,' including the University of Pennsylvania, which oversees the Biden Center.
Pakistan mosque bombing: 100 dead, another 50 injured
The death toll from yesterday's suicide bombing in Peshawar, Pakistan continues to climb. This morning several reports confirm there are at least 100 dead with another 50 injured in the blast. Many of the dead were Pakistani policemen.
Democrats Stack New Counter-CCP Committee with Their China Hawks
House minority leader Hakeem Jeffries announced congressional Democrats' appointees to the new select committee on the Chinese Communist Party — a lineup of members who have taken hawkish stances on China.
Pentagon Discloses Chinese Spy Balloon over U.S.: Reports
A Chinese spy balloon was spotted over the U.S. by civilians on an airplane this week, the Defense Department revealed today, with President Biden initially ordering that it be shot down, according to news reports.
U.S. Strengthening Ties with the Philippines — Good
U.S. Secretary of Defense Lloyd J. Austin III recently announced a deal with the Philippines that would allow the U.S. access to four more sites on that island nation, resulting in better control of the eastern portion of the South China Sea.
The Nation does it's best to whitewash leftist violence in Georgia (Update)
Consider this the third in a series of stories about left wing news outlets doing their best to spin the bad news out of Georgia about an environmental activist who shot a state trooper and who was then shot and killed by police. My first story on this topic takes a look at the shoddy coverage by Vice, The Daily Show and Truthout. I wrote the follow-up story Monday which looked at another similar story published by Teen Vogue. Today, there's a new entry at the Nation written by Michael Gould-Wartofsky.
Trump, others deny Chinese spy balloons flew across the U.S. during Trump administration
Democrats and their cohorts in the media are quickly coming to Joe Biden's aid as critics say Biden didn't handle the Chinese spy balloon incident well. The spy balloon flying across America can easily be thought of as a test of Biden's inclination to use force against Chinese intrusion.
National
How the Supreme Court could soon change free speech on the internet
The U.S. justice system, including the Supreme Court, will consider cases that will help determine the bounds of free expression on the internet.
Utah Governor Signs Bills for School Choice and Banning Children Sex Change Operations
It bans doctors from "performing sex characteristic surgical procedures on a minor for the purpose of effectuating a sex change."
Mom Explains What It Took to Rescue Daughter From Transgenderism
Erin Friday's daughter was introduced to gender identity ideology in a comprehensive sex-ed class in seventh grade.
At UNC, More Good News on Free Expression
Two new developments in the UNC-System warrant celebration and praise.
Mathematx
Sometime back around 1990, I was privileged to get to spend some time with Jaime Escalante (d. 2010), the Bolivian-born high school math teacher whose compelling story was made into a feature film, Stand and Deliver, which featured Edward James Olmos playing Escalante.
The DeSantis "knockout blow" for Trump?
We're still more than a year away from when the first votes will be cast in the 2024 presidential primary, but that's not stopping the punditocracy from launching into the speculation game. One of the early contestants in this game is Matt Lewis, a never-Trumper writing at the Daily Beast. This week, Matt is peering into the tea leaves and has determined that two of the early potential contestants who may have a chance at derailing Donald Trump's chances for a second term are Florida Governor Ron DeSantis and former U.N. Ambassador Nikki Haley. Neither of these are shocking choices, and both have previously expressed an interest in running for the top job.
Oklahoma official demands to know 'every dollar' public universities spend on DEI
Oklahoma State Superintendent Ryan Walters recently demanded to know 'every dollar' spent on diversity, equity, and inclusion (DEI) at state universities.
Jury Acquits Pro-Life Activist Mark Houck of Federal Assault Charges at Abortion Clinic
I also wondered what happened with the juror dismissed this morning. Houk's attorney said the juror didn't participate in the deliberations, so they brought in an alternate. An hour later…not guilty. Suspicious juror right there.
Border Patrol Apprehended More Migrants at Northern Border Than 'Previous Two Years Combined'
"Combined apprehensions and encounters in Fiscal Year 2023 have already surpassed that of Fiscal Year 2022 and recent trends represent a sustained increase in illegal border crossings as we head into the harshest winter months."
Kari Lake Could Land in Hot Water Over Tweet of Voters' Signatures
Failed Republican candidate Kari Lake could face felony charges in Arizona after tweeting out pictures of voters' signatures, as a criminal referral was sent by Arizona Secretary of State Adrian Fontes.
California's Reparations Panel Now Calling for Prisons to be Closed and Privileges Restored
It's Never Enough: Chair of California reparations panel pushes for wealth, mansion, or property tax to pay the massive tab for racial justice activism.
DeSantis kicks DEI out of Florida Higher Ed
For some reason, Tuesday, January 31 is Ron DeSantis news day. Jazz had a post on the governor, then I, and now I again.
The Diversity Mania Is Now Obstructing Research
The diversity mania is ruining American higher education. Not only does it lead to the admission of many lesser-qualified students and the hiring of faculty merely because they happen to have the right ancestry, but it also obstructs the search for truth. After all, "diversity" exalts feelings of supposedly oppressed groups, and if those feelings might be hurt by a line of inquiry, then it needs to be stopped.
Scientists inject fish with alligator DNA to create mutant creatures that live longer
SCIENTISTS have put alligator DNA in catfish to make them live longer.
SUNY to require DEI and social justice courses in fall 2023
SUNY faculty member observes that 'it seems as if higher education no longer values questions, debate, and dissent. Only groupthink, obedience, and submission will be tolerated.'
Pushback: Student appeals conviction for distributing Constitution on public campus
They're coming for you next: Tim Tizon, a former Arizona State University (ASU) student, has now appealed his conviction for trespass, filed against him by the university because he had had the nerve to distribute copies of the Constitution to others, without obtaining the school's permission.
Is Connecticut where woke goes to die?
We know that Governor Ron DeSantis has declared that Florida is where woke goes to die. Florida is now a solidly red state, thanks to the leadership of DeSantis so that tracks. Who would have thought that a deep blue state like Connecticut would follow suit?
How Nikki Haley and Tim Scott Could Help Donald Trump in South Carolina
Just as former South Carolina governor Nikki Haley indicated she's going to jump into the 2024 presidential race in two weeks, Senator Tim Scott of South Carolina fueled speculation about his own intentions by announcing a "Faith in America" tour with stops in Iowa and his home state.
Nikole Hannah-Jones' '1619' docuseries lies about American history — again
The New York Times' 1619 Project selected Colonial Williamsburg, Virginia, as a filming location for its new Hulu docuseries. In doing so, creator Nikole Hannah-Jones sought to bolster her project's most troublesome claim — the assertion that British overtures toward emancipation impelled the American colonists into revolution, ultimately securing an independent United States.
The Minnesota Democrats' Culture War
As Charlie notes, the national political press has an irksome and dishonest tendency to describe as "culture war" any Republican policy or proposal that touches in any way on life, death, children, faith, safety, order, sex, race, citizenship, justice, fairness, or any other aspect of how people live their daily lives, while frequently declining to use the same terminology when Democrats take positions on exactly the same issues. As Charlie observes, this is because the national political press is composed largely of liberal Democrats, so "most members of the press proceed reflexively from the assumption that the Democrats are normal, and that those who disagree with them are weird, wrong, or dishonest."
The Great Chicken Egg Conspiracy
Poultry houses have slaughtered millions of chickens in the United States to stop the spread of avian flu. The disease spreads quickly and can contaminate egg production. Along with other factors, this has caused a shortage of eggs and a spike in prices. But even some healthy populations have stopped laying eggs and that has led to the great chicken egg conspiracy.
Short Circuit: A Roundup of Recent Federal Court Decisions
Alaskan Natives, Alaska Airlines, and Alaskan students.
Democratic National Committee Votes to Change Primary Schedule, Puts South Carolina First
"This is a significant effort to make the presidential primary nominating process more reflective of the diversity of this country"
Good-bye Iowa! Democrats approve Biden's revamped primary calendar
The Democratic National Committee on Saturday approved President Joe Biden's shakeup of the party's 2024 primary calendar, giving Black voters a greater say in the nominating process and carving an easier path for Biden's expected re-election bid.
Video showing alleged sex workers soliciting outside East Oakland school sparks call for action
Video showing women who appear to be sex workers soliciting right outside a Catholic grade school in East Oakland is raising concerns about human trafficking in the area.
Video shows the moment an F-22 shot down a Chinese spy balloon over the Atlantic Ocean
The United States military shot down a suspected Chinese spy balloon on Saturday and was planning to try and collect the debris in the Atlantic Ocean. Videos posted to social media showed aircraft circling around the balloon before shooting it down.
US secures perimeter around spy balloon to stop China reaching it before navy salvage vessel which may not be on scene for DAYS – as cockpit audio details moment it was shot down six miles off the coast of South Carolina
US Navy and Coast Guard vessels are securing the perimeter off the coast of South Carolina where a fighter jet shot down a Chinese spy balloon. A proper salvage vessel, however, won't be on the scene for days, officials said. They added that the downed balloon had a debris field of seven-miles wide and fell into waters of about 47 feet deep.
Biden praises Top Gun F-22 fighter jet pilot who shot down China spy balloon off the coast of South Carolina with a single missile – after the President vowed to 'take care of it' and the FAA closed airspace and three airports
F-22 Raptor out of Langley took the balloon down with a single missile at 2.38pm. An operation was underway to recover the wreckage and retrieve intelligence. Biden told reporters, 'I ordered the Pentagon to shoot it down on Wednesday as soon as possible … and I want to compliment our aviators who did it'.
China claims right to 'respond further' after US shoots down spy balloon: report
The Chinese government said Saturday that President Biden's decision to shoot down the spy balloon that crossed America was an "excessive reaction" and that it "retains the right to respond further."
Economy & Taxes
The ESG Threat and the Rise of the Red States
Two pieces of model legislation to protect state pension funds
America's CEOs have gone silent on national tragedies
Companies that were once very vocal on human rights and societal issues have held statements close to the vest or stayed completely silent following the recent streak of tragedies in America.
Feminist student societies in universities 'can exclude trans women'
Bristol Students' Union chiefs back down in row after being sued for disciplining its own female-only group over single-sex policy
International
Inside the Catholic civil war
With Pope Benedict dead, the gloves are off
The French Are in a Panic Over le Wokisme
The nation's vehement rejection of identity politics made me recalibrate my own views about woke ideology.
Opinion
The False Promise of Transgender Centrism
Giselle Donnelly's Bulwark piece today, "Trump's Escalation in the 'Gender War,'" is a masterclass in false centrism. Donnelly, a biologically male American Enterprise Institute fellow who "came out" as a woman in 2018 — announcing "a love of national security, wine, gender fluidity and BDSM," according to a Washington Post profile — frames conservative anti-gender-ideology policies and left-wing pro-gender-ideology policies as two birds of the same feather.
The Grammar and Rhetoric of Media Bias
Yesterday I recounted my experience of watching a couple hours of MSNBC — I watch, so you don't have to — and perhaps I should remind readers that I'm old enough to remember what journalism was about before cable news and the Internet had permanently altered the media landscape. It took me more than a decade of toiling at local newspapers in Georgia before I got hired by The Washington Times in 1997, and then spent an eventful decade in the newsroom there before striking out on my own as a freelancer/blogger.