News of the Week for Dec. 30th, 2022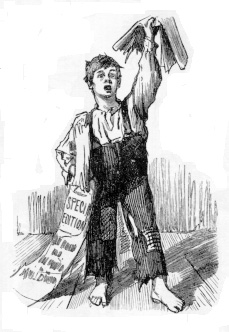 Election 2022
Democrats Could Have Held the House with 7,000 More Votes across Five Districts
The Republican House majority after 2022 will be identical to the Democratic majority after the 2020 elections — 222 to 213. But it's fair to say the GOP's 2022 victory was even narrower than that of the Democrats in 2020. Jacob Rubashkin of Inside Elections points out that Democrats were roughly 7,000 votes away (spread across five congressional districts) from holding the House: "The five closest races won by Republicans were Colorado's 3rd (554 votes), California's 13th (584 votes), Michigan's 10th (1,600 votes), New York's 17th (1,787 votes), and Iowa's 3rd (2,145 votes)." By the same metric, Republicans were 35,000 votes away from taking the House in 2020.
A Bright Spot for Republicans in State Supreme Court Races
The Ohio and North Carolina supreme-court races show how Republicans win.
Jack Clifford: Lake v. Hobbs, the ruling
At this point, everyone interested in the story has heard that Judge Peter A. Thompson ruled in favor of the defendants on all counts on December 24 2022.
Court Dismisses Kari Lake Election Challenge, Cites Lack Of Evidence As To Intentional Misconduct Affecting The Outcome
This demonstrates the problem with election challenges that are outside the normal recount process. You are asking a judge to overturn the certified election result – that's a lot to ask. You need to prove to a high degree of evidentiary proof that a fraud took place and that it affected the outcome. That almost never is provable.
Kari Lake Deletes Tweet Attacking Judge as County Officials File For Sanctions Against Failed GOP Candidate
Maricopa County filed a motion on Monday for sanctions against former Republican gubernatorial candidate Kari Lake. The motion was joined later on Monday by Arizona's Governor-elect Katie Hobbs (D), who defeated Lake and is now seeking "attorney's fees and expenses, requesting about $37,000 paid as a sanction," according to local reports.
Abortion
Dobbs Decision
Excuse me, WHUT? Abortion access an "influential consideration" when choosing a college
I must have missed that page in any college catalog I ever thumbed through. Then again, I predate this increasingly baffling Gen Z by a few dinosaur evolutions…
Gun Rights
Gun ownership went up. Killings went down. Brazil debates why.
Brazil — Take away the açaí smoothies and the skewers of barbecued Brazilian meat and the four-day Texas ExpoTiro here could be a gun show anywhere in the United States.
Hide the Decline
Environment &"Green Energy"
Climate 'Education' to Be Mandatory in Connecticut
There is nothing wrong, in principle, with teaching schoolchildren the theory behind climate change, discussing the extent of climate change and the effect it may be having on the environment, the extent to which those changes are over or understated, what could or should be done (or not done) in response and so on.
The UK and Ireland to Crack Down on Citizens in the Name of Climate Change
Americans are rather insular. We tend to think that if something doesn't happen in the States, it may not be worth talking about. And as a friend from South Africa once told me, "When America sneezes, the world gets a cold." Of course, that was over 15 years ago and America, like the world, was a very different place. But the truth is that it is worth watching the world, since in many cases, what is going elsewhere on the globe could and probably will have repercussions here. And I'm not just talking about the collapse of Canada.
Conflict of Interest Issues Arise as Sec. of Interior's Daughter Lobbies for Moratorium on Oil and Gas Leasing
Meanwhile, Haaland announces new steps to hasten solar energy development on public lands in the West.
EU bans imports of products linked to deforestation, freezing Europeans cut down forests to survive
Well, hello there, Irony. How are ya? The European Union is very proud of its environmental record, as we all know. In fact, they're the masters of cutting off their green noses to spite their cold faces. In a rich display of environmental hypocrisy, the powers in Brussels touted a new law they'd enacted at the beginning of the month.
The Great Travel Reset: Bloomberg: 'Air Travel a Luxury for Many' – "Flying has moved upmarket" – "Reduced social mobility"
"Flying has moved upmarket," said Simon Kuestenmacher, Melbourne-based co-founder of advisory firm The Demographics Group. It's further evidence that the pandemic has drawn a clearer line between the world's economic winners and losers, he said.
The Eco-Dictatorship Coming Your Way
We really should not be surprised. We have had many warnings of what is in store for us in recent years.
A startup says it's begun releasing particles into the atmosphere, in an effort to tweak the climate
Make Sunsets is already attempting to earn revenue for geoengineering, a move likely to provoke widespread criticism.
Consuming Less, Paying More: One Spanish Family's Story of Coping With Europe's Energy Crisis
As winter's colder temperatures set in in Europe, one family is sharing its story of coping with a crippling energy crisis in Spain.
The War against Meat: Warning Labels!
It's been a while now since the war against meat emerged as another major area of focus for climate fundamentalists.
Obamacare
Government in Healthcare
No Other Options
Newly revealed documents depict a Canadian euthanasia regime that efficiently ushers the vulnerable to a "beautiful" death.
Iranian actress arrested for criticizing execution of an anti-regime protester
Taraneh Alidoosti was arrested in Iran for criticizing the execution of an anti-regime protester. She is an actress who starred in the 2016 Oscar-winning film, "The Salesman." She condemned the hanging of Mohsen Shekari, the first known execution linked to the protests which began on September 23.
RHIP in the ER: NYU prioritized the wealthy, politically connected for emergency treatment — like the Schumers
So it wasn't just Andrew Cuomo who pulled rank in the COVID pandemic for his brother and their families and pals. In New York, money talks and bull**** waits in the ER for hours on end, according to the New York Times.
Misinformation in Health Care
Rachel (formerly Richard) Levine says there is "substantial misinformation about gender-affirming care for transgender and gender diverse individuals." I couldn't agree more. Even the name "gender-affirming care" is a euphemism used to disguise the brutal reality of sterilization and breast/genital mutilation.
Some states have created a public option but so far it's not working as hoped
You may remember the battle over the public option, an idea that was designed to gradually turn Obamacare into single-payer over time. The idea was that Obamacare exchanges would offer some sort of non-profit plan to compete with all the for-profit insurance plans. Over time it was assumed more people would select the public option until it had eventually captured the whole market. The initial plans for a public option fell by the wayside but three states have instituted some version of a public option. Politico reported Tuesday that, so far, it hasn't worked as planned.
UK: NHS Now Required to Justify Hiring Whites to Appease Social Engineers
Obviously, the optimal way for systemically racist Great Britain to combat racism in order to make up for its uniquely murderous legacy as a global purveyor of racism is to instantiate explicitly racist HR practices into the official policy of the world's fifth-largest employer, thus systematizing racism.
War & Terror
Federal Regulators Order Review of Energy Grid Security After Attacks
"It's the most complex threat landscape I've seen in my experience, and I've been in this industry for a long time."
Putin's Next Move?
With Ukrainian president Volodymyr Zelensky planning to visit Washington in his first overseas trip since the Russian invasion began, it's important to consider what Vladimir Putin might do next in the ongoing conflict. Look no further than Transnistria, an unrecognized breakaway region that the international community considers a part of Moldova.
Alarms Sounding Over British Return of Indian Ocean Islands, Including One with Important U.S. Naval Base
Top Republican demands assurances from Biden administration over base on Diego Garcia,
U.S. to Fund Ukraine Reconstruction Using the Seized Assets of Russian Oligarchs
As Congress moves closer to passing the massive omnibus spending bill, the U.S. is likely to fund Ukrainian reconstruction efforts, in part, using the assets seized from Russian oligarchs.
Report Exposes Torture and Rape of Female Prisoners Arrested for Protesting Against Iranian Regime
BBC reports "how women detained in recent anti-government protests are being sexually and physically abused."
Three more substations attacked in Washington… on Christmas morning
This situation is officially out of control, though it probably has been for a while and we simply weren't hearing much about it. Only a few weeks after people shot up two electrical substations in North Carolina, someone took out three of them in Washington State. And they did it on Christmas morning. More than 14,000 buildings lost power in Pierce County, Washington. And at least initially, much like the situation in North Carolina, authorities don't appear to have any idea who might have done it. Thankfully, utility workers were able to restore power to nearly all of the homes by the end of the day. Fortunately, the temperatures in the county yesterday ranged from the mid-40s to the low 50s, so it wasn't as much of a life-threatening event as it would have been had it taken place in one of the areas currently being crushed by the bomb cyclone blizzards.
German double agent 'passed Ukraine intelligence to Russia'
Blackmail may explain why intelligence operative handed over 'state secrets' to a Russian spy agency
Not Now, Europe. Second War Threatens to Explode
As Russia's unprovoked war in Ukraine heads towards its one-year anniversary, another European flashpoint is in danger of reigniting a second war on the continent.
Serbia places security forces on Kosovo border at state of 'full combat readiness'
Kosovo declared independence in 2008 but Serbia refuses to recognise this and has repeatedly warned it will protect local Serbs "with all means" if they are attacked.
Putin gives eight golden 'rings of power' to CIS leaders, keeping another for himself
At the informal Commonwealth of Independent States summit in St. Petersburg, Russian President Vladimir Putin presented the CIS leaders with club rings that look like they are made of yellow and white gold. Each ring's design incorporates the CIS emblem and the words "Happy New Year 2023."
Nationalism and the Russo–Ukrainian War
Someone in my life wired through intermediaries some aid money to Ukrainians in the early days of the war. He received back a story of a Ukrainian woman who fed Russian soldiers several times after they came to her door. Then one day, while retrieving food from the kitchen, she heard a thud and, returning to another room, found her husband with his throat slit. And then she was taken upstairs and raped repeatedly.
Russia and China rehearse attacking an 'enemy' submarine in joint naval exercise days after Beijing sent wave of 71 fighter jets towards Taiwan
The December 21-27 exercises included Russia's Pacific Fleet. Carried out in waters off Zhoushan and Taizhou in China's Zhejiang Province. Russia's defence ministry published video showing warships in East China Sea
Flashback: China's New Foreign Minister Told the U.S. to 'Please Shut Up'
China's ambassador in Washington, Qin Gang, was promoted to foreign minister today, a move that puts the staunch Xi loyalist in a top role. Several National Review reports over the past several months have shed light on otherwise-unreported aspects of his controversial tenure.
National
American Bar Association Flunks Hofstra Law School For Insufficient Diversity
There's no indication so far that Hofstra did anything wrong, besides hiring too few non-white people and too few female adjunct faculty.
Scholars push for DEI at mathematics education conference
At a recent mathematics education conference, scholars pushed a Diversity, Equity, and Inclusion agenda.
North Carolina supreme court strikes down voter ID law in absurd decision
In 2018, the North Carolina legislature passed a law that would create a new amendment to the state constitution requiring voter ID at all polling places. The law (Senate Bill 824) passed with significant support, primarily from Republicans who held a supermajority in the legislature and successfully overrode a veto by the governor. But this week, in one of the most self-contradictory rulings I've seen in quite a while, the state supreme court struck down the law, claiming that it was unconstitutional. Reading through the ruling is an exercise in confusion and nonsensical assumptions by the justices of the court.
Diversity Über Alles (but Not When It Comes to Ideology)
American colleges and universities are not congenial places for people who believe in limited government, private property, and individual responsibility. Overwhelmingly, the faculty and staff are leftists who demand an ever-growing state and loathe dissenters.
You've Got to Be Kidding: Professor Demands Animals Stop Eating Each Other
Sometimes you encounter a proposal that is so daft that you think to yourself, "The author can't be serious!" In today's column, I'd like to discuss an example of this sort that comes from one of the world's most eminent moral philosophers, Martha C. Nussbaum. In her article, "A Peopled Wilderness," appearing in the New York Review of Books, December 8, 2022, Nussbaum suggests that we need to think seriously about curbing predation in nature. It disturbs her that animals eat other animals: this is not how things ought to be. We must be careful in what we try to do to correct this morally bad state of affairs, since through lack of knowledge, we may worsen things; but this is no excuse to let matters slide.
Court Finds No Constitutional Right to Assisted Suicide in Massachusetts
The Massachusetts Supreme Judicial Court has ruled 4–2 that the state constitution does not compel allowing physician-assisted suicide. From, Kligler v Attorney General
Is Florida Planning to Sponsor an Apolitical Higher Ed Accreditation Agency? Or Shopping For One?
Although we have not particularly focused on the Florida public universities' accreditor, Southern Association of Colleges and Schools (SACS), Legal Insurrection and others have noted the politicization of school accreditors generally.
Harvey Weinstein found guilty of rape in Los Angeles trial
After a month-long trial and nine days of deliberations, Los Angeles jurors on Monday found Harvey Weinstein guilty of the rape and sexual assault of just one of the four accusers he was charged with abusing.
Stanford's 'Elimination of Harmful Language Initiative' Is Unintentionally Hilarious
About 20 years ago when the drive to eliminate words and phrases from everyday discourse based on the perceived injury done to non-white, non-male, and non-straight people began to pick up steam, I told myself that life was far too short to be walking around on eggshells hoping not to offend anyone. Except for out-and-out racial and sexual orientation insults (not including "misgendering"), there is little in the English language that should be circumscribed for any reason.
A Virginia School-Board Member Says the Quiet Part Out Loud
The 1776 Project PAC, a conservative group that recruits and funds anti–critical race theory school-board candidates across the country, unearthed a damning clip from Virginia's Loudoun Count
Two major pharmacies limit children's pain medication sales in the name of equity
Think of it as trying to purchase toilet paper during the beginning of the pandemic. It was all about being in the right place at the right time to score a package. The same is happening now with children's pain medication. There are shortages in supplies around the country. Two major drugstore retailers are limiting purchases now in the name of equity – to guarantee that everyone can find products when necessary.
California college trustee wants to 'cull' conservative faculty, 'take 'em to the slaughterhouse'
Lawyer for history professors, already suing Kern Community College District for First Amendment retaliation, demands apology for "at best intimidating" language against his clients by trustee.
Glenn Youngkin's Big Plans
On the menu today: a wide-ranging interview with Virginia governor Glenn Youngkin and a deep dive into his ambitious legislative agenda for the coming year. By a lot of measures, the Virginia economy is thriving, but Youngkin worries about the state — pardon me, "commonwealth" — losing some of its edges over neighboring states, and building a thriving economy isn't just a matter of creating job openings; you need qualified, trained workers to fill those jobs. Also, I get the feeling that the governor is getting tired of being asked by people like me if he's going to run for president; his denials, at least for the 2024 cycle, are seeming more and more definitive.
Red states look to emulate Florida-style education bills
Republicans are preparing to roll out the legislation in sessions next year.
Radical "Liberated Ethnic Studies" Team Leader/Teachers Union Member Wins CA School Board Seat
In California's Oak Grove School District (in San Jose), Taunya Jaco won election. Expect to see many more candidates who are wholly in the tank for critical race theory and ethnic studies, and who are members of the educational bureaucracy, to run for school board positions.
California Appeals Court Reinstates Injunctions Against Race and Gender Quotas For Corporate Boards
Judicial Watch: "The California courts again have upheld the core American value of equal protection under the law."
Congress Moves Forward on Electoral Count Act Reform
The new legislation would fix many of the problems that helped lead to the attempt to overturn the results of the 2020 election.
What's in the Omnibus Version of Electoral Count Act Reform
Based on the current text of the bill, which buries the ECA provisions on pages 1,934 through 1,954 of a 4,155-page tome, it appears that the Senate's version of ECA reform has been adopted (for example, the bill now requires one-fifth, not one-third, of Congress to raise an objection: a higher standard than under current law but lower than the House version), and the criticisms of the bill lodged in National Review's September editorial have been resolved. The bill can no longer be read to create any new federal rights to sue, either in federal court or anywhere else.
Poll Shows Risk to Democrats from Sinema's Defection
Kyrsten Sinema's defection from the Democratic Party is embarrassing to the Democrats, but unless she is alienated further from her former party, it will be of little practical significance to control of the Senate or the balance of power on legislation, budgets, or judicial or other confirmations over the next two years. But 2024 is another matter entirely. Sinema's term is up in 2024. Assuming she seeks reelection, she will have the power of incumbency. We do not yet know the political environment of 2024
How 'Gender Queer: A Memoir' became America's most banned book
Maia Kobabe grew up in an idyll. Cow fields threaded by a dirt road. No TV. Almost no internet. Nights fell over hills, stars shone bright, and Kobabe read fantasy novels, imagining other universes while searching for an identity, a glint of self to carry into the world.
The Problem's Not NATO
I don't think Putin thinks in any sense that Ukraine is a military threat to Russia, but he does think that a reasonably democratic Ukraine poses a "threat of example" to his regime.
Millions of Americans have left the country. Where are they going, and why?
We all know that America is a nation of immigrants (with the obvious exception of its long-marginalized Native population). But every so often, it feels like it's on the verge of becoming a nation of emigrants.
University bans TikTok, citing concerns of Chinese Communist Party
Auburn University followed state governments in banning the social media platform TikTok from university devices, servers, and WiFi.
Florida Fastest Growing State While California, Illinois, and New York Leak Residents
I guess those ads didn't work out so well, Newsom. LOL.
Have a Holly Jolly (Commie) Christmas
Perhaps some of you kids you don't recognize this dangerous subversive, because Burl Ives died in 1995, and even if you're old enough to remember him, the only time he crosses your mind is when you hear "Have a Holly Jolly Christmas" playing in the background music at the shopping mall or wherever. And our tale begins three weeks ago, when John Hoge and I were out to dinner at Cracker Barrel after doing another episode of The Other Podcast. Because it's December, the background music at Cracker Barrel was a series of Christmas songs and among them was a version of "Holly Jolly Christmas" by some singer who was not Burl Ives, which triggered me to go off on a rant.
A Terrible Authority Inscribed Into Their Own Flesh
Detransitioner Abel Garcia Speaks at the DO NO HARM protest
This woman charges $480 an hour to help Gen Z and millennial workers overcome their fear of talking on the phone
Mary Jane Copps set up a consultancy called The Phone Lady to help people improve phone etiquette. Copps trains Gen Z workers who're afraid to use the phone because they're so used to texting. Her work involves helping people overcome "phone phobia" and have better conversations.
Stanford's Silly Effort at Language Control
Perhaps you have heard about Stanford's Elimination of Harmful Language Initiative (EHLI). It's the work of a bunch of "progressive" academics who believe that the world will become a better place if only we can stop using certain words that supposedly have harmful effects.
Kamala Harris Repeats Debunked Fairytale About Celebrating Kwanzaa
"I love you VP, I really do. But come on … you don't really expect people to believe this, do you?"
Dartmouth $100,000,000 STEM program appears to exclude white men
Ivy League college receives $25 million from couple to push initiative
In Record Numbers, an Unexpected Migrant Group Is Fleeing to the U.S.
Twice a week at a gas station on the western edge of Nicaragua's capital, local residents gather, carrying the telltale signs of people on the move: loaded backpacks, clothes and toiletries stuffed in plastic bags and heavy jackets in preparation for a chilly journey far from the stifling heat.
Study: Transgenders Have 4.5 Times Higher Rate of Psychiatric Illness Than Normies
In the least surprising clinical conclusion in world history, research published in the medical journal Transgender Health revealed the sizable mental health disparity between transgender and cisgender subjects
How Woodrow Wilson's Propaganda Machine Changed American Journalism
The media are still feeling the impact of an executive order signed in 1917 that created 'the nation's first ministry of information'
Ninth Circuit Judge Urges Supreme Court "Not to Give Any First Amendment Protection for Racist Hate Speech"
"[G]overnment officials … should not be unduly constrained in their attempts to regulate hate speech for the purpose of protecting the intended targets of said speech. This may require some refining of the Supreme Court's prior guidance in its precedents…. For example, the Court could consider modifying the Brandenburg test to require only a probable and emerging threat of violence rather than imminent lawless action as a result of speech in order to regulate it."
Black Astrophysicist Targeted for Not Supporting Smears about NASA's James Webb
Famed physicist Hakeem Oluseyi effectively rebutted claims of "omophobia" against a former NASA administrator, only to find himself the target of attacks…especially from one black feminist activist.
Legal issues facing higher education in 2023
Upcoming Supreme Court decisions could determine the fate of women's sports, the Biden administration's loan forgiveness plan, and 'race-conscious admissions.'
Conservative Supreme Court once again looms as threat to Biden agenda in 2023
The court is set to rule in a series of high-profile cases in the next six months, including Biden's bid to revive his student loan forgiveness plan.
'Vaccine Hesitancy' Blamed for Measles Outbreak in Ohio That has Hospitalized 32 Children
The trouble for public health experts lies in all the poor pandemic policy decisions that were never properly debated, thrust on an uneasy population, and failed to prevent transmissions or infections.
CDC Urges Teachers, Administrators, School Nurses to Adopt LGBT Curriculum, Endorse Transgender Identity
Just days after Christmas, the Centers for Disease Control and Prevention republished a "self-assessment tool" urging teachers, administrators, school health staff, and others to become an "awesome ally" by advocating for LGBT causes in school.
Why Have Democrat-Controlled Schools Become Such Cesspits of Racism?
The headline phraseology is borrowed from Glenn Reynolds who, in a different but related context, calls attention to the concurring opinion of a judge on the Ninth Circuit Court of Appeals.
California School Board Bans Schools From Teaching Critical Race Theory In First Meeting After Being Sworn In
A California school district voted this week to ban Critical Race Theory from being taught in its schools.
Appeals Court Upholds Florida High School "Separating School Bathrooms Based on Biological Sex"
11th Circuit en banc finds St John's County, Florida, transgender bathroom policy lawful" "separating school bathrooms based on biological sex passes constitutional muster and comports with Title IX."
Economy & Taxes
Jobs Numbers Are Consistent with an Inflationary Recession
History shows that when inflation is high, job growth is possible at the start of a recession.
What will it cost us to refill the Strategic Petroleum Reserve after Biden drained it?
We're finally getting an answer to a question that we've been posing here for more than a year. Does Joe Biden ever plan on replenishing that nation's Strategic Petroleum Reserve, now that he's drained it down to levels not seen since Jimmy Carter was in office? Thankfully, the answer appears to be yes, though it's going to take time, not to mention a tremendous amount of money. In February, Biden will order a delivery of three million barrels of oil to be pumped back into the reserve. That may sound like a lot, but keep in mind that Biden released almost 200 million barrels from the SPR over the past year. Replenishing it by three million barrels at a time is going to take many years. And that assumes that there will be enough oil available.
China's Imbalanced Economy
The Domestic Economy is Faltering as Exports Hit Record Highs, Leaving China's Economy More Imbalanced than Ever
The Daily Chart: Long COVID Labor Market?
The official unemployment rate remains very low, despite increasing signs of an impending recession such as the inverted yield curve. But the labor force participation rate (especially among men) has not recovered from pre-COVID levels, as seen in the figure below from a new edition of Nick Eberstadt's Men Without Work. Have we ever had a recession begin under conditions of a low labor force participation rate? I don't know, but this seems like a possibly ominous wild card in the current economic cycle.
Japan to Extract Rare Earths From Seabed Starting 2024
Japan plans on beginning the extraction of rare earth metals from the region around Minamitorishima Island in 2024 as the country attempts to wean away from depending on China for critical resources.
In many states, welfare and benefits pay more than median income
One of the great "mysteries" that has been puzzling lawmakers in the swamp is the fact that the American labor force is still "missing" more than three million workers who were employed before COVID struck and could be working today. Demographically, this group slants strongly toward young males, deflating the idea that a lot of older people who lost their jobs during the shutdowns simply decided to retire early. The labor force participation rate remains 1.3% lower than before the pandemic began and there are roughly six million jobs still unfilled across the country. So where are all of these people and why haven't they gone out to take new jobs? Fox Business reports this week that one reason may be found in the lucrative benefits from a combination of extended unemployment payments and Obamacare subsidies that dole out enough cash for many people to get by while simply staying home.
International
Mexico's president blasts Peru state of emergency and US State Department
In case you missed John's coverage of what's been going on in Peru this month, the situation is definitely grim. The country's socialist President, Pedro Castillo, was arrested and removed from office on various charges of corruption after he attempted to dissolve the Peruvian congress by executive order to avoid being impeached. Vice President Dina Boluarte was sworn in as President shortly thereafter. Riots broke out across the country and the courts called in the military in an attempt to restore order. The country is now under a declared state of emergency. Now, Mexican President Andres Manuel Lopez Obrador has stirred the pot further by announcing his support for Castillo as the legitimate president and criticized America's ambassador to Peru for taking a meeting with Boluarte. AMLO is generally on the same page as the United States in most things, so this was a curious development to be sure.
China's Crematoria Are Overflowing but CCP Authorities Say Only Seven Were COVID Deaths
You might recall at the beginning of the pandemic that China was praised to the skies by the western media for keeping its COVID-19 death toll so small. But everyone with an ounce of sense knew that China was cooking the books and that there were far more deaths than they were letting on.
The UK and Ireland to Crack Down on Citizens in the Name of Climate Change
Americans are rather insular. We tend to think that if something doesn't happen in the States, it may not be worth talking about. And as a friend from South Africa once told me, "When America sneezes, the world gets a cold." Of course, that was over 15 years ago and America, like the world, was a very different place. But the truth is that it is worth watching the world, since in many cases, what is going elsewhere on the globe could and probably will have repercussions here. And I'm not just talking about the collapse of Canada.
'The ICU is full': medical staff on frontline of China's COVID fight say hospitals are 'overwhelmed'
In more than three decades of emergency medicine, Beijing-based doctor Howard Bernstein said, he has never seen anything like this.
Conservatives in Western Canada Pass Law Rejecting Federal Sovereignty
In the heavily conservative western prairie province of Alberta, Canada, many residents, especially those on the far right, chafed at the Covid-19 restrictions imposed by the Liberal federal government in Ottawa, the country's capital.
Leaked Document Exposes EU's Secret Plan for Palestinian Authority Takeover of Judea and Samaria
"The six-page document calls for … monitoring Israeli archaeological activity, as ancient Jewish ties reinforce Israeli claims."
Tremors: Banks and Bonds
As we frequently point out around here on Capital Matters, the ending of ultra-low rates was always bound to cause trouble. The only issue was when and where that trouble would occur, and how bad it would turn out to be.
Sweden Pulls Way Back from Gender-Affirming Care for Children
As the Biden administration and deeply ideological publications such as the New England Journal of Medicine push for treating children with gender dysphoria with nothing but affirmation — and castigate mental-health treatment for gender dysphoria, considering it equivalent to "conversion therapy" — less politicized institutions in other liberal societies are hitting the brakes.
Inside China's apocalyptic 'ghost cities' where 65million homes lay deserted as Communist Party faces economic chaos
CHINA is awash with "ghost cities" where apartment blocks stand abandoned or mothballed with some 65million empty homes.
Opinion
To Be Color-Blind Is Not Racist
One of the nasty tactics employed by the Left is to assert that people who argue in favor of racially neutral public policy ("color-blind") are either lying (i.e., we really want white dominance but proclaim our color-blindness to mask it) or deceiving ourselves. This is a way of evading argument over the merits of racially neutral policies, such as admitting college students simply on the basis of their academic merit and desire to study, not to fill racial quotas.
The Causes of Western Greatness
Today on The Editors, Rich, Michael, and Andrew — along with special guest Joseph Loconte — dive deep into a sweeping discussion of Western history.
If Not Mitch, Then Who?
Senate minority leader Mitch McConnell's recent comments to NBC News that he will "actively look for quality candidates" for 2024 Senate races, as he did not do for the 2022 midterms, instead mostly deferring to Donald Trump in primary contests, have occasioned some distemper at National Review. Dan McLaughlin gives McConnell credit for his tactical acumen and for having correctly identified candidate quality as a key factor in Republicans' Senate underperformance this year, yet nonetheless urges Mitch to stay out of 2024 primaries. "He is a poor judge of political talent: His picks were repeatedly rejected by primary voters during the Tea Party era, and he even talked Trump into backing electoral losers such as Luther Strange in Alabama," Dan writes. Phil Klein concurs, taking the argument even further than Dan does. "McConnell is also not a good judge of candidate 'quality,' because he is motivated primarily by picking candidates who, were they to win, wouldn't be much trouble in Washington," he writes. Phil also cites the example of Strange, in addition to McConnell's initially backing Charlie Crist over Marco Rubio in 2010.