News of the Week for Dec. 18th, 2022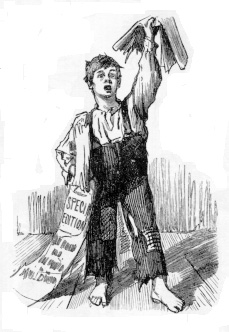 Election 2022
Warning signal to Dems: Younger voters shifted away in 2022
What? You mean young voters can't relate to their "crazy … Uncle Joe," as Barack Obama suggested in the Freudian Slip of the Year? The deuce you say. And get off my damn lawn, too.
House GOP Won Popular Vote in Four Key States Where GOP Senate Candidates Lost
Conservative GOP governors outpaced GOP Senate candidates by a wide margin in some key states. Georgia governor Brian Kemp, for example, won by 7.5 points in November while GOP Senate candidate Herschel Walker was bested by Democratic senator Raphael Warnock by one point. While some of that difference can be chalked up to some voters' preferring GOP governance at the state level and Democratic governance at the federal level, that preference does not actually explain why GOP Senate candidates failed in four key states: Georgia, Nevada, Arizona, and Pennsylvania.
Elections and consequences: Senate Dems finally get subpoena power — and plan to use it
New Republican control of the House promises a lot of investigatory efforts into Joe Biden and his administration. Among the GOP, the question debated is just how many investigations to start, and how to balance that with a positive agenda to allow a springboard for the 2024 election.
Abortion
Dobbs Decision
Court: Ohio can't appeal block on 'heartbeat' abortion law
Ohio's ban on most abortions will remain blocked after the First District Court of Appeals denied the state's request to appeal a judge's preliminary block on the law
Gun Rights
CDC Caved to Gun Control Advocates by Removing Defensive Gun Use Stats
The advocates whined the stats make it too hard to pass gun control laws.
Judge to halt provision making California gun suits costlier
A federal judge on Friday said he will block a provision in a new California law to take effect next year that gun advocates argued was designed to hinder anyone from challenging the state's famously restrictive gun laws.
Hide the Decline
Environment &"Green Energy"
Biden's EPA Prepares To Crack Down On Home Appliances
The Environmental Protection Agency (EPA) proposed new rules on Friday that would restrict the use of refrigerators, air conditioning equipment and heat pumps that utilize hydrofluorocarbons (HFCs).
CHARLEBOIS: COP15's absurd proposed planetary diet
The we-know-best approach and claiming to exclude groups that may not share your view is utterly condemnable.
Nuclear power is too slow
One common and plausible argument against nuclear power is that it is too slow. But is this inherent in the technology?
Biggest North Sea producer refuses to drill new oil wells because of windfall tax
Harbour Energy opts out of licensing bid in blow to government ambitions to boost domestic supplies
Obamacare
Government in Healthcare
Assisted suicide plans for children unveiled at Toronto's Sick Kids hospital
In a prestigious medical journal, doctors from Toronto's Hospital for Sick Children have laid out policies and procedures for administering medically assisted death to children, including scenarios where the parents would not be informed until after the child dies.
Now, It's Carbon 'Net-Zero Healthcare' to Fight Global Warming
I always say that if you want to see what is going to go very wrong in the near future, read the professional journals. The New England Journal of Medicine just published an advocacy article urging that mandatory regulations be imposed on all health-care facilities — including warehouses — to eliminate carbon emissions in health care. And, the editors thought the column was so important that they allow it to be read for free. (Readers may recall one of the authors, Donald Berwick, a proponent of NHS-style health-care rationing who was appointed by President Obama to head Medicare.)
War & Terror
War game analysis: Up to 10,000 Americans could die in a battle for Taiwan
For some reason, the Center for Strategic and International Studies (CSIS) in Washington decided to create a new war game model and play out what a direct American military engagement with China would look like if the United States decided to defend Taiwan in the event of an invasion. (As Joe Biden has repeatedly threatened to do before someone was rushed out to "clean up" his comments.) The prediction generated by this new model does not look great for America. They concluded that the losses America would suffer in fending off the Chinese would "break the back of U.S. military power for a generation." And the death toll just among America's military would run anywhere from four to ten thousand troops. But the "good news" coming out of CSIS is that we would eventually prevail and the Chinese military would be utterly destroyed as well. As a result, the architect of the study concludes that it would still be "worth the cost."
Shelters, backpacks, and FM radios: Kyiv prepares for nuclear war
If Kyiv is struck by a nuclear bomb, Serhiy Dmytruk's biggest fear is that he will survive the blast but die anyway from hunger, thirst or cold. So he has assembled what he calls his "nuclear backpack," crammed with enough provisions and survival paraphernalia to sustain him for a week.
Uyghur Groups Demand U.S. Executives at Chinese Surveillance Firm Resign
Several Uyghur human-rights organizations have asked employees of Dahua, a Chinese video surveillance firm involved in mass atrocities, to step down, and for the company's various business partners — which include some big-name companies like Amazon, Costco, and Walmart — to "decouple" from it.
Why DO things keep blowing up in Russia? CHRIS PLEASANCE reveals a secret Ukrainian sabotage campaign is the most likely explanation for mystery blasts in this video guide
Since the war in Ukraine began, a series of mystery explosions have rocked military bases inside Russia.
National
NASA's Orion Capsule Splashes Down in Pacific, Completing Artemis I Mission
The Orion successful mission is part of the long-range plan for crews to return to the lunar surface.
Finally, The Gibson's Bakery Family Has Been Paid By Oberlin College
The Gibsons have collected the over $36 million owed them. Sadly, David Gibson and "Grandpa" Allyn Gibson did not live to see this day. By stretching out the appeals Oberlin College waited them out, but the rest of the family survives. We wish the Gibson family well.
Artemis, Tiangong successes in US-China space race leave Russia eating cosmic dust
The US and China have revived the space race as Nasa has started its return to the moon and China's Tiangong space station is complete and operational
US scientists achieve fusion breakthrough: Net energy generation
You know the saying about fusion power: It's the energy source of the future and always will be. That bit of dark humor was an acknowledgement of the fact that physicists have been promoting the limitless clean energy possible with fusion for decades without much to show for it. But that may finally have changed. According to a report in Financial Times, US scientists at Lawrence Livermore National Laboratory have achieved a breakthrough. For the first time, they have achieved net energy gain from a fusion reactor.
Court: Catholic hospitals can't be forced to perform "gender transition" surgeries
On Friday, the 8th U.S. Circuit Court of Appeals upheld a ruling by a federal judge in North Dakota who said that the federal government can not force a group of Catholic doctors and hospitals to perform "gender transition" surgeries. While the government will likely take this to the Supreme Court at some point, this case may offer a tentative first step toward curbing the transgender madness currently engulfing the nation's healthcare system. The basis for the ruling is a bit odd, at least as I see it, but you take your victories where you can get them. This ruling also renews a standing debate over certain provisions in Obamacare that have been wildly twisted in recent years to redefine "sex" and "gender" to suit progressive activists.
Daily Beast: White supremacy is racially diverse
The Daily Beast has pretty much admitted that "White Supremacist" is a made up term.
Saying the quiet part out loud: PA school board member refuses to support "cis , white male" for president
A nine-member school board in Willow Grove, Pennsylvania voted for a new president of the board last week. Two of the nine were running to be the new president. One was a "cis, white male" and the other a female. One board member gave her reason for voting for the female candidate instead of the male candidate – it would "send the wrong message to our community." She said the quiet part out loud.
Man zip-tied, set on fire by California car thieves after stopping to help seemingly stranded woman: Report
A California man who stopped to help a seemingly stranded woman on the side of a road in Northern California last week was allegedly zip-tied and set on fire by her and two men who then stole his car, police said, according to a report.
Loudoun County Superintendent indicted
Former Loudoun County Public Schools superintendent Scott Ziegler was indicted on three misdemeanor charges, and the Public Information Officer of the schools is charged with felony perjury.
Legal group scores win in fight against bias reporting systems
The University of Maine recently revised its bias reporting system following a demand letter from Southeastern Legal Foundation.
Another Crash at the Intersectionality
It was only four years ago that Los Angeles City Councilman Kevin de Leon was the new shiny object for California progressives. He finished second in California's jungle primary for the U.S. Senate seat held by Dianne Feinstein, and even if he couldn't beat the fellow Democrat in the general election, he appeared set up to succeed her when she finally retired or resigned from office. Just today Feinstein, who hasn't been heard from in months, issued a statement that she intends to finish out her current term.
A Fifth of American Adults Struggle to Read. Why Are We Failing to Teach Them?
The nation's approach to adult education has so far neglected to connect the millions of people struggling to read with the programs set up to help them.
'I'm a cat. Meow, meow': Mom dresses as a CAT and says she identifies as one in protest over trans school board member who 'wears his deceased wife's clothing in front of school kids'
An Arizona mother went viral after she showed up to a school board meeting in a cat costume and makeup to mock what she says is the school's 'woke agenda'
Scholars work at 'Decolonizing Light' to combat 'colonialism in contemporary physics'
Project intentionally targeted physics for decolonization due to field's 'unique scientific authority'
Eugene Volokh Challenges New York Law Requiring Bloggers To Address Online Hate Speech
New York politicians are slapping a badge on my chest. A law going into effect Saturday requires social-media networks, including any site that allows comments, to publish a plan for responding to alleged hate speech by users.
Trump ridiculed for 'major announcement' that he's selling digital trading cards
'Biden is winning Montana and Alaska in 2024 at this rate'
California "reparations" hearings go as you would expect
California is a bundle of contradictions. It is simultaneously the American promised land–it is literally where the American Dream was first formulated–and a declining hellhole of a state where the major industry is whining for dollars.
Google Partners With Top Universities For This Prestigious Fellowship. Lawyers Say the Racial and Gender Quotas It's Imposing Are Illegal.
'Third and fourth nominees must self-identify as a woman, Black/African descent, Hispanic/Latino/Latinx, Indigenous, and/or a person with a disability,' the fellowship guidelines read.
Capitol Rioter Laments He's Going to Jail for 'NFT Salesman' Trump
Far-right internet troll and infamous Capitol rioter Anthime "Tim" Gionet joined fellow supporters of former President Donald Trump on Twitter Thursday in expressing disappointment over Trump's "major announcement" earlier in the day.
Biden's Student Loan Timeline: repayment freezes, cancelations, lawsuits
Starting in April, the White House extended the federal student loan freeze until Aug. 31. Prior to this decision, Americans were set to resume loan repayments on May 1.
'Equity' Rears Its Ugly Head in Academic Publishing
The leftist obsession with "equity" is showing up all over. Some people insist on ending blind auditions for orchestral openings on the grounds that it's more important to get a "better" racial mix of musicians than to identify the best ones. And this same mindset is now showing up in the world of academic publishing. It has always been the case that submissions were evaluated "blind" — that is, without the reader knowing anything about the writer.
Short Circuit: A Roundup of Recent Federal Court Decisions
Feather bans, tent curtilage, and youngsters and their sweets.
STEM Is DEI-ing
A recent National Association of Scholars Report finds DEI "has spread rapidly through the universities and colleges of the United States. The most alarming spread has been that which infects the natural sciences, where it undermines the norms of open discourse, objectivity, devotion to evidence, and intellectual independence that constitute robust science."
Texas Legislation Strikes Back Against University-Backed Discrimination
Texas state Rep. Carl Tepper, R-Lubbock County, has introduced legislation to abolish "diversity, equity, and inclusion" departments and programs in public universities.
Crime Is Not Just a Statistic
A friend sent me the video of a robbery in Chicago this week in which the victim was his mother-in-law. The robbers stole her $50,000 Jeep Grand Cherokee, and police tell CWB Chicago that this gang of robbers is believed to be responsible for many other such recent crimes.
Economy & Taxes
The Money Supply Is Shrinking: The Fed Should Pay More Attention
Money still matters, and better measures of the money supply exist now than before.
Republicans Are Coming for ESG Investing
An interview with Representative Andy Barr of Kentucky, who will soon be in the leadership of the House Financial Services Committee.
It takes 3 years to get a building permit in San Francisco
The San Francisco Chronicle did an analysis of the timeline for building permits in the city and even to an SF pessimist like myself the results are pretty shocking. On average it takes more than two years to get a building permit for a single family residence in the city. It's only slightly less for a multi-family dwelling.
EU warns Biden over potential trade war
Most of Europe is already dealing with a depressed economy and threats of widespread labor strikes. The war in Ukraine, combined with the self-inflicted energy crisis has created even more angst in many European nations. But now, European Union leaders are openly speaking out about another threat that they are facing and it's coming from Washington, not Moscow. Several European leaders have expressed concerns and "disappointment" over the possibility that their economies will be further depressed (if not collapsed) as a result of Joe Biden's "Inflation Reduction Act." Any drive to put "America first," in terms of manufacturing, particularly in the energy sector and the automotive and computer chip markets, means that Europe will be "second," if not further down in the pecking order. One EU leader complained this week that they already have a shooting war on their doorstep and the last thing they need is a trade war with America.
Authoritarian Evil of ESG Emerges at Texas Hearing
The pushback against ESG steps into high gear with hearing at the Texas Senate Committee on State Affairs.
Gulp: Stock market drops sharply as retail sales show biggest decline in months
Will Janet Yellen continue promoting this economy as "back on track" even after this Census Department report on retail sales? If so, perhaps we need to know which track the Treasury Secretary has in mind, and where it leads. Based on the nearly two-point reversal from October — before adjusting for inflation — it looks like the Last Train to Darksville
International
Britain to build first Americium space battery
The British government is collaborating to build the world's first-ever space battery powered by the element Americium-241.
China Is Facing A COVID-19 'Nuclear Winter'. The CCP Can't Stop It
Perhaps as many as 90% of China's 1.41 billion people will come down with COVID-19, said Feng Zijian, former deputy chief of China's Center for Disease Control and Prevention, to Bloomberg News. Feng predicts 60% of the population will be infected in the first wave.
How Corrupt Is the European Union?
The European Union is a liberal's dream: no pesky national sovereignty, an attenuated democracy, a government of, by, and for self-appointed elites. Just what America's liberals aspire to. How could it go wrong?
Mainers make considerably more than New Brunswickers
Earlier this fall, census data revealed that households in New Brunswick earned less than all other Canadian provinces in 2020. And now, findings from a recent study reveal some glaring disparities between New Brunswick and New England states including Maine.
Peru to Mexico: It's none of your business
As you may remember, Peru has a new president. A few days ago, President Pedro Castillo was impeached and arrested and VP Dina Boluarte moved up to the presidency. It was orderly but dramatic. Up in Mexico, President Andres Lopez-Obrador, a man who thinks that he has to stick his nose in everything, told Marcelo Embrard, Mexican Foreign Secretary, to have his ambassador in Lima visit with the disgraced president and discuss political asylum in Mexico. Talk about putting the cart before the horse.
Thought for the Day: Scruton on European "Subsidiarity"
The European Union supposedly respects "subsidiarity" (the European version of federalism), in which law and policy decisions are supposedly made at the lowest feasible level.
China bans export of its Loongson CPUs to Russia
Not for reasons related to Ukraine
"Men Are Men": Norwegian Artist Facing Criminal Charges, Potential Prison Sentence Over Gender Comments
A woman in Norway is facing criminal charges and a possible prison sentence of up to three years for stating that men can not be lesbians. Tonje Gjevjon, a lesbian artist, was notified on November 17 that she was under police investigation for hate speech over a statement she posted to Facebook.
Opinion
The unfree future of speech
Americans are having a huge fight over the meaning of free speech. On the one hand there are sane people who believe the old adage "sticks and stones may break my bones but words will never hurt me," and on the other hand there are the people who claim that any criticism directed at the "right" sort of people is violence and should be suppressed and/or punished.
The Conservative Approach to Business Needs a Reality Check
The Right must avoid self-contradictory, and therefore self-defeating, approaches to fighting ESG.
Leftist Latin American leaders endorsed a coup in Peru. Shame on them!
The political hypocrisy of Mexico, Argentina, Colombia and a few other leftist-ruled countries in Latin America is mind-boggling: Many of them angrily denounce right wing coups, but happily tolerate leftist coups.