News of the Week for Nov. 13th, 2022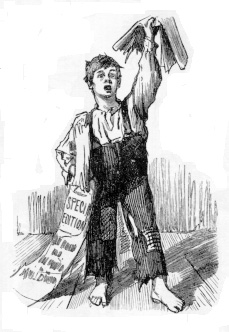 Election 2022
Wot Happened?
There is no way to sugarcoat this pitiful Republican showing. What went wrong?
It's Almost as if an Election Did Not Happen on Tuesday
We do not have the final results but as of now, the Republicans barely made a sound.
Georgia Senate Race Between Warnock and Walker Headed to December Runoff
Deja vu.
Ron DeSantis Delivers Powerful Victory Speech in Florida: 'Freedom is Here to Stay'
"Never seen a race that big in my history of working in Florida politics. That's an absolute bloodbath"
'Knives are Out for Kevin McCarthy': Fox News' Jacqui Heinrich Reports GOP Drama Following Underwhelming Midterms
Fox News White House correspondent Jacqui Heinrich reported on Wednesday that "knives are out for Kevin McCarthy," the GOP House leader, following Republicans underperforming in Tuesday's midterms.
Slavery outlawed in some, but not all, states where it was on the ballot
Voters in three states approved ballot measures to amend their state constitutions to prohibit slavery and involuntary servitude as punishment for crime, while those in a fourth state rejected the move.
California Rejects Income Tax Hike
California voters have rejected Proposition 30, an income tax hike of 1.75% on earnings over $2 million.
In major blow to Putin, Russia orders retreat from key city in southern Ukraine
"The occupiers are currently undermining absolutely all the bridges on the right bank of the Kherson region," said Serhii Khlan, a Ukrainian official.
Republican Voters Deserve Answers and Accountability
There's no way to sugarcoat it — Republicans got bamboozled in the midterms. All the polls that we reported showing Republican candidates surging in the final weeks of their campaigns, the race ratings from the Cook Political Report, and the overconfident statements from GOP leaders were all significantly overly optimistic about what we all watched play out on Tuesday night.
Republicans sweep North Carolina top judicial races
All six Republicans running for top judicial seats in North Carolina are projected to win their races.
DCCC chair concedes House seat to GOP
Is this "a big win for Republicans," as Bret Baier tweeted a few minutes ago? Let's put it this way — after last night, Republicans won't get picky about wins of any sort.
No, it wasn't cheating
I have been pretty clear about my take on election fraud: it happens. How could it not? There is fraud in every aspect of human life, and we generally take precautions to minimize it. In elections? Not so much.
A ticket-splitting midterm leaves many questions unanswered
Being of a certain age, I didn't even attempt to stay up late enough to see all of the close races around the country called. That turned out to be a good choice because quite a few of them are still undecided this morning. That reality raises a lot of questions that some of the more cautious prognosticators were posing before the polls had even opened yesterday. What happened to the red wave, to say nothing of the "red tsunami" that many felt was on the way? Election day wasn't a total washout for the GOP, but it was hardly the national "realignment" that many of us were anticipating. With those mixed results as a backdrop, let's take stock of what we can look forward to between now and the next presidential election.
Oh my: Red ripple in OH, NV, and a drain in CO
Well, that was certainly … underwhelming.
Mainlining copium
No sugar coating it: it was a disaster for Republicans. Worse, if possible, is that exactly nobody saw it coming. Even the Democrats were stunned that they dodged the bullet. After all, they were blindfolded, tied to a stake, had eaten their last meal, smoked their last cigarette, and the last rites had been delivered.
An Eye-Opening Call for Republicans to Move On from Trump
Virginia GOP state delegate Tim Anderson writes on Facebook that it's time for the Republican party to move on from Donald Trump.
Ron DeSantis Outperformed Donald Trump Among Rural and Non-College Voters
A few weeks ago, I entertained the question of whether Governor Ron DeSantis would be able to compete with Donald Trump among rural and non-college voters in a hypothetical 2024 matchup. At least in Florida, the answer appears to be yes.
The Message of the Midterms
If you'd looked in on American politics at most points in our history, you would have found a majority party managing a complicated coalition and a minority party struggling to grow its appeal. Now and then, a realignment would transform a longstanding minority into the majority of a new era so that the parties would switch roles. There was one long stretch — from the mid-1950s until the mid-1990s — when we had something more like two overlapping majority parties, with Republicans winning seven of ten presidential races and Democrats controlling Congress nearly the entire time.
So Long, and Thanks for All the Judges
Gut-check time: Donald Trump is now 0-4 in elections held since his big win in 2016, and he could go 0-5 if his man Herschel Walker loses the Georgia runoff in December.
JD Vance didn't mention Trump in Ohio Senate victory speech despite endorsement
Vance was one of the few key Trump endorsees to win in election results Tuesday night
What Went Wrong, and Right, on Election Night
A good night for incumbents, few poll surprises, Republican recruiting woes, and the outlook for 2024 are all part of the midterm story.
Seeking Light Amid the Gloom: Thoughts on the Brain-Damaged Election Results
What kind of people would elect John Fetterman? Short answer: The kind of people who live in Philadelphia, a city that has become America's Mos Eisley, a "wretched hive of scum and villainy."
Here's how Donald Trump sabotaged the Republican midterms
Hey, Lyin' Ted and Sleepy Joe: Meet Toxic Trump. You know, if the former president had any self-knowledge or even the slightest ability to be self-deprecating, he might consider giving himself this alliterative nickname.
Is the Republican Vote Becoming Maldistributed?
Interesting thread from Sean Trende
The Republicans Are Wasting Their Recent Waves
One of the great benefits of winning landslide elections is that you end up building up your own bench of viable candidates while diminishing the other side's. In this respect, the Republican sweeps of 2010 and 2014 were terrific for the GOP and devastating for the Democrats. Why is Joe Biden president, rather than a younger, Obama-esque star? Why, even now, would it be tough for the Democrats to find a replacement for Biden, even if they wanted to? In part because, in 2010, 2014, and, to a lesser extent, 2016, the Republicans did so well.
Democrats Backing Trump-Endorsed GOP Candidates in Primaries Worked
"Democrats spent more than $40 million boosting six Republicans who vocally supported Mr. Trump or got his endorsement. All those candidates lost."
We are ALL talking about the elephant in the room
It's not true that nobody's talking about the elephant in the room. Every damn body is talking about that elephant. It's all we are talking about right now.
Kemp, McConnell ride to the rescue of Herschel Walker in Georgia
Senate Minority Leader Mitch McConnell is teaming up with Georgia Governor Brian Kemp to help Republican candidate Herschel Walker win the run-off race against Democrat incumbent Senator Raphael Warnock. The path to the Senate majority may run through Georgia. It is important that Walker wins the run-off. It's going to be an expensive race.
Gender Gap Holds Steady from 2018 to 2022
There is a well-known gender gap among American voters, but the salience of the issue of abortion has not affected the size of the gap from 2018 to 2022.
Trumped at the Polls
Despite Joe Biden's deep unpopularity, GOP gubernatorial candidates backed by the former president struggled in yesterday's election.
Chait: This time the GOP pushback on Trump is different
I often think Jonathan Chait has some good insights into topics that others on the left either miss or intentionally ignore. That's especially true of his criticism of woke ideology. On the other hand, he is a progressive so his writing is often suffused with a kind of smug condescension toward the right that is unnecessary and off-putting. And that's sort of the mix we get today in a column about the right's pushback to Trump's attacks on Gov. DeSantis and Gov. Youngkin. In Chait's view, there have always been misgivings about Trump but for much of that time Republicans had nowhere else to go
Three Pillars of 2022 GOP Disappointment
There are at least three (at times overlapping) ways of looking at the GOP's disappointing midterms: candidates, policy, and voting.
Nevada: Clark County accepted my signature on 6 mail ballot envelopes
The delay in counting votes isn't the only concerning thing about Nevada's elections. Clark County officials accepted my signature on six mail-ballot return envelopes.
Abortion
Dobbs Decision
The Fallout for Pro-Lifers
No use pretending otherwise: The pro-life cause took some significant losses yesterday. Several states passed pro-choice referenda. The worst loss was in Michigan. Some protections for unborn children might have become possible there down the line; now, they would require amending the state constitution. Pro-lifers will have to face more such referenda in 2024. And while the atmospherics may be different then — perhaps ambivalent voters will be less worried about the risk of draconian restrictions on abortion by that time — pro-lifers will still be underfunded and up against a press that, by and large, has no interest in drawing out the implications of the pro-choice ballot language.
Montana Rejects Measure to Save Babies 'Born Alive After an Attempted Abortion'
"…infants born alive, including infants born alive after an abortion, are legal persons; requiring health care providers to take necessary actions to preserve the life of a born-alive infant…"
Gun Rights
Sheriffs in Oregon vow not to implement portion of new gun control measure
A group of sheriffs in Oregon has vowed that they will not enforce a new measure regarding gun magazine capacities.
Voters overwhelmingly add gun rights to Iowa Constitution
Opponents say 'reckless' amendment will impact safety of Iowans
Hide the Decline
Environment &"Green Energy"
Global South needs $2 trillion a year to tame, cope with climate
Developing and emerging countries — excluding China — need investments well beyond $2 trillion annually by 2030 if the world is to stop the global warming juggernaut and cope with its impacts, according to a UN-backed report released Tuesday.
At UN Climate Summit, Biden 'Apologizes' For Trump's Paris Accord Withdrawal, Says Climate Change Threatens "Very Life of The Planet"
President Biden: "I apologize we ever pulled out of the agreement."
Obamacare
Government in Healthcare
Massachusetts voters approve Obamacare-style regulations of dental insurance
Massachusetts will become the first state to impose Obamacare-style regulation on dental insurance, requiring insurers to put a certain percentage of the premiums they collect toward dental care after a ballot referendum received wide support.
South Dakota votes to expand Medicaid under Obamacare
South Dakotans voted on Election Day to expand Medicaid coverage, overcoming formal Republican opposition to a key plank of Obamacare.
War & Terror
Russian conscripts report massive losses in eastern Ukraine
Russian mobiks, as the newly mobilized recruits are called, have been complaining for weeks that they were sent to the front lines in Ukraine with no training and little to no equipment. As you would expect when troops with no discipline and no equipment are sent to the front lines, the results are not good. Over the last few days there have been reports that hundreds of mobiks sent to the front lines in they city of Makiyivka in eastern Ukraine were wiped out.
Chinese Ambassador Warns Swiss: Sanction Us and Ties Will Suffer
Switzerland should avoid following the European Union by imposing sanctions on China if it cares about Swiss-Sino relations, the Chinese ambassador to Bern told the NZZ am Sonntag newspaper.
China will focus on preparing for WAR, Xi Jinping declares: President says nation's 'security is increasingly unstable and uncertain'
Chinese President Xi Jinping today said Beijing will strengthen military training and prepare for any war. Xi's announcement will raise fears that China may invade Taiwan, which Beijing claims as its own. China, which has second-largest military in world, has threatened to annex Taiwan by force if necessary
'No Place for Old Dreams'
It is the kind of thing no one wants to read — but something everyone should be aware of, to be in touch with reality: a report from the Associated Press headed "How Russian soldiers ran a 'cleansing' operation in Bucha."
Rise of Russia Hardliners Sows Fear In Putin's Elite
The rise of outspoken hardliners in the Kremlin is alarming insiders fearful the Russian president will heed their calls for even more confrontation abroad and sweeping repression at home.
Vladimir Putin bracing Russia for all-out war by preparing schoolchildren for frontline
Schoolchildren will be forced to undertake 140 hours of military training in their final two years of study in Russia and will be taught by battle-hardened veterans and hopes to end recruits issue
Russia announces retreat from Kherson, Kremlin-installed leader dies in an accident
Russia's defense minister and the General in charge of the "special military operation" in Ukraine have jointly announced Russia will be retreating from Kherson.
US Space Force Detects Chinese Spaceplane Released Object in Orbit
It's not clear what the object is or its purpose.
"Female prisoners who are virgins must be raped before execution, to prevent them from entering heaven."
Excerpts of Montazeri's book on the rape of women in the Iranian regime's prisons
Ukraine: Russia Withdraws Troops From Key Southern City
"Russia's forces destroyed bridges and 'laid mines' to stall advancing Ukrainian troops."
Chinese incursions into India are increasing and are strategically planned, study finds
Chinese incursions across India's west and central borders are not independent, random incidents that happen by mistake. Instead, these incursions are part of a strategically planned, coordinated effort in order to gain permanent control of disputed border areas, a new study has found.
Wokeness Engulfs the U.S. Naval Academy
The far Left has infiltrated most of the country's institutions with its divisive, illiberal, and anti-American ideology. That, alarmingly, includes the service academies.
National
42% of Gen Z diagnosed with a mental health condition, survey reveals
Forty-two percent of America's young-but-cynical Generation Z are dealing with a mental health condition, a new survey finds. A range of these issues were largely identified during the middle of the COVID-19 pandemic.
Microsoft is showing ads in the Windows 11 sign-out menu
Microsoft is now promoting some of its products in the sign-out flyout menu that shows up when clicking the user icon in the Windows 11 start menu.
Trump urged to delay 2024 launch after GOP's uneven election
It was supposed to be a red wave that former President Donald Trump could triumphantly ride to the Republican nomination as he prepares to launch another White House run.
Republicans Introduce Bill to Ban TikTok
Senator Marco Rubio and Representative Mike Gallagher are introducing legislation to ban the TikTok app in the United States, the two lawmakers wrote in an op-ed for the Washington Post today.
1 in 6 Hiring Managers Have Been Told to Stop Hiring White Men
Over the past several years, companies big and small have been making public their efforts to improve DEI (diversity, equity, and inclusion) initiatives. As detailed by Glassdoor, many companies have made the connection that DEI is not only good for society, but also good for business.
Donuts, cereal and pizza should be redefined as DRUGS: Scientists say highly processed foods are just as addictive and harmful as CIGARETTES
Processed foods are as addictive and dangerous as cigarettes, experts say. Researchers say the products meet the same addiction standards as nicotine
The MSM and Lincoln Project grifters need Trump
No, this is not an argument that Trump should go away. I already made my case about Trump's recent behavior earlier today and I see no need to belabor the point or join the Trump hate parade.
Short Circuit: A Roundup of Recent Federal Court Decisions
Pit bull bans, community sensitivity, and criminal defamation.
Economy & Taxes
BIDEN KILLS THANKSGIVING: 1 In 4 Families Can't Afford Holiday
Thanksgiving is typically a time for big family celebrations and lots of food, but a new survey finds the struggling U.S. economy is forcing many Americans to cut back this year — or not celebrate at all!
Election payola update: Student loan pay-off going where?
Here you probably thought it was meant to help folks on their way to being savvy savers, right? Making an earnest attempt to be fiscally responsible with the sudden windfall which has alleviated financial pressure on them. Who doesn't love second chances?!
International
Discovery of bronzes rewrites Italy's Etruscan-Roman history
Italian authorities on Tuesday announced the extraordinary discovery of 2,000-year-old bronze statues in an ancient Tuscan thermal spring and said the find will "rewrite history" about the transition from the Etruscan civilization to the Roman Empire.
WHO estimates at least 15,000 Europeans killed by summer heat
The World Health Organization estimated that at least 15,000 Europeans have died as a result of record heat so far this year. The estimate was put forward in a statement by WHO Regional Director for Europe Dr. Hans Henri Kluge amid the 2022 United Nations Climate Change Conference in Sharm el-Sheikh, Egypt. It noted that the past summer was the hottest in Europe on record, according to the European Union's Copernicus Climate Change Service, resulting in massive infrastructure damage and a likewise record number of deaths.
Violence south of the border
Down Mexico way, violence is out of control. It's what everyone talks about when you speak with friends south of the border.
Canadian Prime Minister Justin Trudeau Becomes First World Leader to Appear on 'Drag Race': Watch
Racers, start your engines — and may the best world leader win! In a new trailer for the forthcoming inaugural season of Canada's Drag Race: Canada Vs. The World, fans of the franchise got a sneak peek of the upcoming competition and just a few of the special guests set to appear on the show. One of them just so happens to be the Right Honorable Justin Trudeau, Prime Minister of Canada.
Scotland's Trans War Continues
Readers of National Review followed what happened to the Tavistock gender-identity clinic in England, from its provision of medicalized gender transitions for minors to its being shut down over concerns that it was unsafe, to the present prospects of a class-action lawsuit from former patients.
Ancient Egyptian women got 'tramp stamp' tattoos more than 3,000 years ago to protect them and their child during birth
Markings found on the lower back symbolize good luck and health
The Spanish Mail launches a communist stamp: will the next thing be a stamp with a swastika?
The State Post and Telegraph Society (Correos, the Spanish Mail), a state company controlled by the Spanish government and directed by a friend of Pedro Sánchez -it was he who placed him in that position-, has announced the launch of a stamp with the hammer and sickle, the symbol of communism, to commemorate the centenary of the Communist Party of Spain (PCE). The stamp will be launched on November 14 and 135,000 copies will be printed, with a postal value of 0.75 euros.
Opinion
My Last Days With Donald Trump
I supported legitimate challenges to the 2020 vote counts. I also recognized that the Constitution didn't give me authority to override the voters.
Time to cancel Trump's Political Apprentice
The midterms prove why the Donald shouldn't be handpicking GOP candidates
Donald Trump's GOP Establishment Has Failed
After a profoundly disappointing midterm cycle, it's even harder to argue that Trump's time atop the party has been anything but a disaster for Republicans.
Vance-ism Is Not the future
Some people on the right are trying to put a happy face on J. D Vance's pitiful win over Tim Ryan last night. These cynical prevaricators claim that Vance's brand of protectionism, isolationism, and illiberalism resonates with voters and must be the lodestar of the GOP henceforth. But their triumphalist narrative is belied by the numbers.
DeSantis Should Ignore Trump Until He's Ready to Announce His Own Bid
At some point soon, Donald Trump is likely to announce that he is running for president of the United States. When he does, Governor DeSantis — who I presume is going to run as well — will have to make a choice as to how he deals with the barrage of flak that Trump's entry will generate. My recommendation would be for DeSantis to ignore Trump completely until he is fully ready to engage.
A Real Republican Autopsy
Famously, after Mitt Romney lost the 2012 election, the RNC under Reince Priebus developed an autopsy report. The report was based on 3,000 "group listening sessions," over 800 conference calls, and 2,000 surveys of Hispanics, with 225 consultants employed. It produced such gangbusters recommendations as "Republicans should never look at one group of Americans and assume we can't reach them. Good ideas reach everyone." It recommended the creation of a "Growth and Opportunity Inclusion Council" to "collaborate with other Republican organizations of diversity." It recommended race-based hiring for certain Republican jobs: "The RNC should hire Hispanic communications directors and political directors for key states" and "APA [Asian and Pacific Islander Americans] communications directors and political directors for key states and communities across the country."
Move On
People who thrive on attention should be ignored. People who have never won the popular vote shouldn't lecture those who have, particularly those who grew their share of it the second time around.
Observations & Gripes
Like you, I bet, I have strong views about politics and policy — very, very strong. About economics, abortion, defense, and a thousand other things. But stronger than my views is my desire to keep our democracy going — to maintain our constitutional order.
Elect representatives, not leaders Nov
Pardon my nitpicking, but we should not be electing leaders, we should be electing representatives to carry out our wishes, directions and needs, not dictate what we will get. That may be the way it works out too often, but that's not what elections should be about.