News of the Week for Oct. 30th, 2022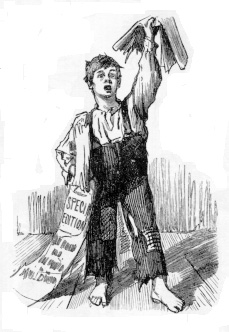 Election 2022
DeSantis endorses O'Dea in Colorado and Trump isn't happy
Governor Ron DeSantis recorded a robocall in support of Republican candidate for Senate Joe O'Dea. O'Dea is challenging incumbent Democrat Senator Michael Bennet. The move comes just days after Trump told grassroots Republicans to not support O'Dea.
Hialeah police: 'No indication' of political motive in attack on Rubio canvasser
Case remains under investigation; victim identified
Scenes from a Red Wave
These are, for the most part, not verdicts on the strengths of these particular candidates and their platforms and qualifications for these particular offices. Not a lot of Minnesotans just woke up and decided that it was time for a change of parties in the state auditor's office. As Nick Corasaniti of the New York Times complains in a story on the Nevada race, Marchant's lead in the polls is "a reality some political experts in the state say reflects the race's low visibility and broader political trends, which show Republicans with an edge in Nevada."
Oregon Democrats in Disarray
Tina Kotek, the Democrat running for Oregon governor, has trailed her Republican opponent, Christine Drazan, in almost every poll for over a month. Analysts have repeatedly downgraded Democrats' chances in the race, even though Oregonians haven't elected a Republican governor since 1982 — Cook Political Report currently rates it a "Toss Up." Part of the reason for the GOP's historically good shot this year is that Oregon's outgoing Democratic governor, Kate Brown, has routinely polled as the least popular governor in the country. Until recently, Kotek — who served as the majority speaker in the Oregon House before launching her bid for the governor's mansion — was a close ally of Brown's. She was reluctant to criticize the governor in the initial days of her campaign and touted Brown's endorsement — still listed on Kotek's website as of this writing — with a quote from the incumbent about her would-be replacement's career-long advocacy "for working families" this summer.
As the Temperature in N.H. Drops, the Cost of Heating Rises, and the Senate Race Heats Up
It's no secret that many Republicans did not see Don Bolduc as the most effective candidate to run against incumbent New Hampshire Democratic senator Maggie Hassan. But Hassan started the cycle looking like one of the most vulnerable Senate Democrats – the Boston Globe contended she was the most vulnerable – and Bolduc, for all his flaws, trailed by only three percentage points in the Emerson poll and one point in the American Greatness/Insider Advantage survey.
Nevada county to start early mail-in ballot hand count
When we recently learned about a mandatory hand count of all mail-in ballots in a rural Arizona county, I immediately wondered if this was an idea that was going to spread more widely around the country. The horrified reaction to the news by Democrats and their mainstream media stenographers seemed to be rather informative, at least to me. Well, there's going to be more of that going on this week. Nye County, Nevada, a sparsely populated area once famous for its silver mines, was just cleared by the state supreme court to begin hand counting all of the mail-in ballots that are received, and they will be doing it prior to the election, not after the polls are closed on November 8th. Various precautions are being put in place to ensure that the early voting results don't leak out in advance, but that isn't calming down the progressives who are acting as if the end of the world is upon us.
Fetterman vs. Oz debate: The elephant in the room
As I write this the Fetterman vs. Oz debate is just ending. Right off the bat it looks like Fetterman's camp was wise to lower expectations for his performance.
Environmentalists Killed Democracy
According to Dowd, he isn't saying voters are voting Nazi, but by voting for pocketbook issues, voters could be bringing about the rise of the Nazis in this country.
Even with Closed Captioning, Fetterman's Impairment Is Evident at Debate
After John Fetterman sat down in early October with NBC News for his first in-person interview since suffering a stroke in May, conventional wisdom has held that the Pennsylvania Democratic Senate candidate might struggle to comprehend questions without closed captioning but is basically fine so long as he has use of the technology.
PA Republicans announce articles of impeachment against DA Larry Krasner
This summer, Republicans called for the impeachment of progressive DA Larry Krasner. A committee attempted to subpoena documents from his office and he refused to comply with that subpoena. So last month the Pennsylvania House voted to hold Krasner in contempt. The vote was overwhelming, 162-38, meaning even some Philadelphia Democrats agreed that Krasner was out of line to dodge the subpoenas. Today, the PA House announced articles of impeachment against Krasner
The Alaska GOP's Circular Firing Squad
As the midterms heat up in the nation's most frigid state, the Alaska Republican Party is full of figures giving each other the cold shoulder.
Hand count of ballots in Nevada county draws court challenge
An unprecedented hand count of mail-in votes began for a second day in a rural Nevada county Thursday, while opponents asked the state Supreme Court to issue an immediate order to stop the process.
How the Campaigns Are Breaking, Two Weeks Out
The red wave is building in the headline statewide races for Senate and governor.
Chuck Schumer tells Biden Georgia 'going downhill' for Democrats on hot mic
Senate Majority Leader Chuck Schumer (D-NY) was caught Thursday on a hot mic telling President Joe Biden that Democrats are "going downhill" in Georgia and expressing disbelief that Republican Herschel Walker might win the Senate race.
Democrats Spending Millions to Defend Senator Patty Murray From Tiffany Smiley in Washington State
"the fact that Democrats are spending to shore up an incumbent in a solidly blue state is not a good sign for them"
Abortion
Dobbs Decision
Will the GOP rally around a 15-week abortion ban? Republicans debate their options
After the midterm elections Republicans may face the potential peril of success: winning a majority in Congress with the help of a base that expects them to pursue federal limitations on abortion.
Gun Rights
Buying guns in Oregon could become more difficult if voters pass ballot measure
Oregon will ask voters in the coming days whether to significantly increase restrictions on guns. If passed, a ballot measure in that state would require people who want to buy a gun to pay a fee, take a safety course, submit fingerprints and pass a background check to obtain a permit. High-capacity magazines — those that hold 10 or more rounds — would be banned outright.
Hide the Decline
Environment &"Green Energy"
UPI hiding the decline in order to promote climate change agenda
Last week, I ran across a UPI story that left me scratching my head. Titled "In a surprise, global greenhouse gas emissions seem to be on the decline" by Daniel J. Graeber, it's purportedly evidence that there's good news on the climate change front. The Joe Biden Inflation Reduction Act has caused a bunch of people to buy electric cars, and that, along with wind farms and increased solar capacity, shows we may have turned the corner on climate change, according to data. Except here's the problem. The data suggests no such thing.
Climate activists throw mashed potatoes at Monet work in Germany
Two protesters pelt painting with potatoes and glue their hands to wall at Museum Barberini in Potsdam
"Farming Needs to Stop, That's the Single Biggest Driver of Climate Change"
I know someone who almost lost the ability to have children because she was a vegetarian. According to her gynaecologist at least, about one in five people can't tolerate a vegetarian or vegan diet. Excess carbohydrates apparently does catastrophic damage to susceptible people's bodies, including their ability to have children.
Colorado Governor's Carbon Tax Idea Could Cost Over $42 a Gallon at Pump, Analysis Finds
Colorado Gov. Jared Polis, a Democrat, has gained national acclaim from some center-right pundits for proposing elimination of his state's income tax.
Sunak Bans Fracking
It was by no means certain (to put it mildly) that fracking could make a significant contribution to reducing the energy shortfall faced by the U.K. in the next few years, but the decision by Liz Truss to reverse Britain's blanket ban on fracking was a sign that, unlike Boris Johnson, a climate fundamentalist, she took the country's energy needs seriously. And it's also worth noting that, even if the details were, uh, vague, as to how exactly this would be accomplished, her decision replaced central control with community assent. Fracking would only be permitted if the locals agreed, reflecting the political reality of drilling in a small, overcrowded island, rather than, say, south-eastern New Mexico, a part of the U.S. better known for (alleged) UFO mishaps than for any lack of space. It's worth adding that, in the U.S., people own the rights to the minerals that may lie beneath their property. In the U.K., they (sadly) do not, thus removing some of the economic incentives to agree to frack. Promises to spend money "on the community" generally don't do the trick.
Massive Increase in Greenland Surface Ice Sheet Suggests Possible Overall Gain in 2022
Whisper it quietly, but the Greenland ice sheet may have made a net gain in size in the year to August 2022. A massive boost of 471 billion tonnes of ice was created on the surface during the last recorded year, the 10th highest increase in 42 years, and much higher than the 1981-2010 annual average of 368 billion tonnes. This year's surface gain, known as surface mass balance (SMB), continues the spectacular recovery seen on the ice sheet from 2012, when a low of 38 billion tonnes was reported. This year's figure, while high, was beaten in 2017 and 2018 when over 500 billion tonnes were created on the surface. The 2022 figures and comparisons can be seen in the graph below, compiled by the Danish Meteorological Institute (DMI).
UN COP27 Blueprint: More Government, More Debt, More Taxes
The unusual alignment of Western political and electoral cycles has created an unprecedented opportunity for a massive green power grab.
Obamacare
Government in Healthcare
Breaking down all the changes coming to Obamacare next year
After four straight years of premium declines, Affordable Care Act policies will be more costly in 2023. However, most enrollees won't feel the increase thanks to enhanced federal subsidies that congressional Democrats were able to extend.
War & Terror
Abandoned Russian base holds secrets of retreat in Ukraine
When Russian troops fled the Ukrainian town of Balakliia last month, they left behind thousands of documents that detail the inner workings of the Russian war machine.
Russia Now Has a Second Frontline Set Up Just to Kill Its Deserters: Intel
Russian's Vladimir Putin sparked the wrath of his own people by drafting hundreds of thousands to join the war against Ukraine, and now it seems some of those men were sent not to fight the so-called "enemy" but to "snuff out" any of the Russian troops who dare to retreat.
Pentagon keeps China in crosshairs as top threat facing US
Despite Russia's invasion of Ukraine and recent nuclear saber-rattling, the Biden administration views China as the top threat facing America — and will focus the military on addressing the danger posed by Beijing.
Russian journalist who is rumored to be Putin's goddaughter has fled Russia for Lithuania
I don't think I've ever heard of Ksenia Sobchak before and if I have I don't remember it. She's the daughter of the former mayor of St. Petersburg, a man who Putin once described as a mentor. She started out in media as a TV presenter and then moved into journalism. She's quite famous and even ran for president in 2018. Tuesday night she fled to Lithuania.
Is Putin scaling down his war aims?
Targeting Ukraine's power infrastructure may be a tacit admission of defeat
'Massive' Ukrainian Drone Strike Hits Russia's Black Sea Fleet
Saturday's drone strike was the biggest Ukrainian attack on Russian Black Sea Fleet in six months when they sank flagship cruiser "Moskva."
National
Helium shortage: Doctors are worried that running out of the element could threaten MRIs
A global helium shortage has doctors worried about one of the natural gas's most essential, and perhaps unexpected, uses: MRIs.
New California Laws Will Create 'Ideological Purity Test' for Police by Banning Ties to 'Hate' and 'Bias,' Critics Say
California Gov. Gavin Newsom, a Democrat, has signed two bills into law that will limit who is eligible to become a peace officer, even as many cities across the Golden State struggle with police shortages. Critics say the new laws will create an "ideological purity test," preventing some conservatives and Christians from joining already-strapped police forces.
LA City Attorney Files Charges vs. Protesters at August Council Meeting
Two people who disrupted an Aug. 9 meeting of the Los Angeles City Council to protest an ordinance banning homeless encampments within 500 feet of schools and daycare centers have been charged with a combined 13 misdemeanor counts, officials said Saturday.
ABC Journalist James Gordon Meek Still Missing After FBI Raided His Home in April
Meek covered many sensitive topics in his career. Did he come across something that frightened the government?
CDC Weighs Using Oral Polio Vaccine for First Time in 20 Years
As people are now vaccine-questioning, public health officials are looking for ways to prevent polio from becoming endemic again.
University launches pronoun database
The University of Massachusetts Dartmouth sponsors a database for students to submit their chosen name, pronouns, gender identity, and sexual orientation. The Inclusive Identity Project allows students to choose from a variety of pronouns.
Court Strikes Down Ban on Displaying "Indecent Speech" Where Children Under 17 Can See It
"[T]he Punta Gorda ordinance imposes content-based restrictions on speech and those provisions can stand only if they survive strict scrutiny. Strict scrutiny requires Punta Gorda to prove that the restriction furthers a compelling interest and is narrowly tailored to achieve that interest."
The Real Story Behind Drag Queen Story Hour
Aimed at children, the phenomenon is far more subversive than its defenders claim.
Reviewing Health and Safety Issues Associated With Puberty Blocking Chemicals
Doing the safety assessment of Histrelin acetate and leuprolide acetate that Planned Parenthood won't do.
California Entrepreneur Who Was Fined $1000 for Drawing Informal Maps without a License Takes Regulatory Board to Court
Ryan Crownholm's story perfectly illustrates how occupational licensing laws stifle competition.
Verdict reached in the Darrell Brooks trial: Guilty on all 76 counts
With all of the drama yesterday (Brooks was in and out of the main courtroom several times) plus the 100+ pages of jury instructions which Judge Dorow had to read, the jury had a little less than two hours to actually deliberate.
Gavin Newsom's reelection campaign looks more like a run for president
California's governor is spending more time and money on two ballot measures and a possible presidential run than his own reelection campaign.
San Jose transgender activist, teacher was vengeful 'enforcer' for all-female biker gang, leading to Oakland triple homicide, DA says
Victim started keeping a pistol for protection, police say
Lucianne Goldberg RIP
"Our beloved Lucianne passed away peacefully and surrounded by loved ones in her own home, the way she wanted. But she has left a hole in our lives that we can never fill completely."
Short Circuit: A Roundup of Recent Federal Court Decisions
Chalking tires, curbing meters, and secretly recording videos.
Transgendering Language
As has become flagrantly obvious over the years, the political left and its myrmidons in the media, medical industry, social agencies, public libraries, and school system have become slickly adept at framing the cultural debate between conservatives and "progressives" by mutilating discourse, fudging long-accepted distinctions, and decoupling terms from their culturally ascribed referents. What was understood for centuries and millennia as decency becomes indecency, good becomes bad, virtue becomes vice, settled tradition becomes feral violence, family and marriage become barbarism and bondage (the feminist mantra), and so on. Conversely, what is destructive of customary order becomes enlightened transformation.
Economy & Taxes
The US now has just 25 days of diesel supply — the lowest since 2008. Here's why that's more alarming than a dwindling 'oil piggy bank'
The U.S. is facing a diesel crunch just as demand is surging ahead of winter — with only 25 days of supply left, according to the Energy Information Administration.
3rd quarter GDP rose 2.6%
Expect the champagne corks to fly in the White House today.
Biden Urged Not to Support 'Communist Sympathizer' for Development Bank
With a Mexican diplomat who has a record of praising the Cuban and Venezuelan dictatorships seeking the top job at a quietly influential multilateral development bank, a Republican lawmaker is sounding the alarm. In a letter addressed to Treasury Secretary Janet Yellen on Tuesday afternoon, Representative Maria Salazar urged the Biden administration to act swiftly.
Threat of Nationwide Railroad Strike Grows after 2nd Union Rejects Proposed Deal
Good news: The strike won't happen until Nov. 8th. Bad news: I hope you didn't need any Christmas presents or holiday foods. Meanwhile, Transportation Secretary Buttigieg is doing the campaigning nobody wants Biden to do.
China — and Assumptions of Progress
Financial commentators continue to be shocked by Xi's moves during and after the recent party congress in Beijing. It's hard to see why. The regime has made clear for some time that the pursuit of rapid economic growth will, if necessary, be subordinated to the party's social and political objectives. The economic system that prevailed in China prior to Xi was hardly a free-market paradise, but it has been replaced by an ever more harnessed capitalism that bears some resemblance to the model favored by mid-century fascist (or fascist-adjacent) theory and, to a degree, practice. Call it fascism with Chinese characteristics.
'In Europe, The Bird Will Fly By Our Rules,' EU Commissioner Warns Elon Musk
"The EU official overseeing internet regulation cautioned the new Twitter boss that the social media giant must play by the bloc's rules in Europe."
International
NHS Warns Gender Dysphoria in Teens Could Be 'Transient Phase'
The NHS is hitting the brakes hard on the transgender social contagion — to the point that it has discouraged puberty-blocking and social gender affirmation.
Ally of Brazil's Bolsonaro refuses arrest, attacks police with gun and grenades
A former Brazilian congressman with ties to President Jair Bolsonaro shot and threw grenades at police officers, injuring two, in a failed attempt to prevent his arrest, authorities said Sunday.
Rishi Sunak says UK faces 'profound challenges' but he'll work 'day in day out' in first address after winning PM race
RISHI Sunak has vowed to work "day in day out" to tackle the UK's "profound challenges" after he was today named Britain's 57th Prime Minister.
Linguists slam Cambridge University for teaching 'woke' German: Fury as students are taught 'gender-neutral' version of the language that avoids using masculine forms that are not 'inclusive' to non-binary people
Cambridge University is being criticised for its gender-neutral German course. The course aims 'to use gender- and non-binary-inclusive language'.
More than 30 dead in tribal fighting on Papua New Guinea's 'island of love'
Another 15 people are missing after tensions between two groups boiled over into violence
Thai transgender activist buys Miss Universe org for $20M
A Thai business tycoon and transgender activist has purchased the Miss Universe Organization for $20 million, her company announced Wednesday.
Opinion
The Case For Kids
The most significant thing happening in the world may very well be a thing that is not happening: Men and women are not having children. The biblical logic has been reversed, and the barren womb has said "Enough!" (Prov. 30:16). The paradigmatic affliction of the Old Testament is now the great desire of nations. If ­Rachel wanted children more than life itself (Gen. 30:1), our generation seems to have concluded that nothing gets in the way of life more than children.
We Need a Generational Turnover
It's time for leaders who are too young to recall 'Morning in America.'
All You Ever Think About is Race
Is anyone genuinely surprised about the leaked tape becoming a national sensation? You know, the one where four "Hispanic" power brokers using some "choice" language while doing backroom dealing and attempting to get their team a bigger slice of the Los Angeles City Council? Certainly, some of the rhetoric was over-the-top and downright racist, but it just shows you the party of race sensitivity is really the party of racists.
Enforcing the Coming Affirmative Action Bans: A Modest Proposal
In the wake of the recent opinions in Dobbs, Bruen, Carson, West Virginia v. EPA, and Kennedy, there is no serious question that originalism is not only ascendant but firmly in control in the Supreme Court. As a result, most seasoned court watchers and constitutional law scholars agree that it is highly likely that SCOTUS is going to overrule Grutter, Fisher II, and perhaps even Bakke, and hold that racial discrimination in higher education admissions decisions violates both the Constitution and Title VI of the Civil Rights Act of 1964.
America the Woke Hegemon
I missed this earlier in the week, but the WSJ had an absolutely outstanding editorial on the bizarre woke excesses coming out of our State Department. Did you know the U.S. funds drag shows in Ecuador? Did you know that the Biden Administration wanted to spend $2.6 billion promoting "diversity, equity, and inclusion" worldwide?
Is It #FreeStacy Time Yet?
More than six years have passed since my @rsmccain account was permanently banned from Twitter, informed that I had been "found to be violating … our rules around participating in targeted abuse," although they never did tell me (a) who had been "targeted," (b) how they were "abused," or (c) how I had been "participating" in this alleged abuse.