News of the Week for Sept. 4th, 2022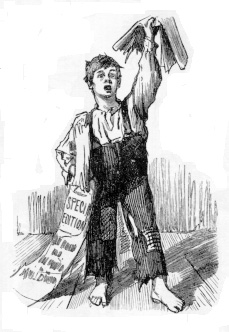 Election 2022
When an election denier becomes an election chief
Trump-aligned secretary of state hopefuls are campaigning against ballot counting machines and could complicate mail voting, among other changes.
If the polls this year are as bad as they were in 2020, Republicans are favored to win the Senate
A bit of hopeful counterprogramming for you as FiveThirtyEight's Senate model turns increasingly grim for the GOP. In late July, that model had Republicans as slight favorites to regain the majority this fall. A month later, Democrats are now not-so-slight favorites to do so. Nate Silver gives them a two-to-one chance of remaining in power, which is a big deal even if the GOP flips the House. The House has no say in confirming presidential nominees, after all.
Sarah Palin Loses Alaska Special Election to Democrat Mary Peltola
Democrat Mary Peltola has defeated Republican Sarah Palin in Alaska's special election to fill the seat of late GOP congressman Don Young.
Would Palin have won if Alaska had held a traditional election?
It seems fitting — and weird — that Sarah Palin is in the news on my next-to-last day at Hot Air. She was the most influential populist in the GOP for the first half of this site's existence before retreating from politics and being replaced by … a darker figure. Now here she is, helping to send me off.
Baked Alaskan: 60% of voters cast ballots for Republicans. A Democrat won.
What happens when you combine an all-in or "jungle" primary with ranked-choice voting in the general election? Putting the two modern "innovations" on elections together in Alaska produced this absurd result, in which Republicans lost a House seat despite getting 60% of the vote.
Democrats Cynically Boost Pro-Trump Candidate in New Hampshire Republican Primary
Democrats' intervention in Republican primaries is now a well-documented phenomenon.
Cortez Masto and Sisolak hold slim leads, are losing Hispanic support, AARP poll finds
In Nevada's high-profile races for governor and U.S. Senate, Democratic incumbents Gov. Steve Sisolak and Sen. Catherine Cortez Masto hold narrow leads over their Republican challengers, according to a new AARP-commissioned poll focused on older and Hispanic voters and shared with The Nevada Independent.
Trump Megadonor Adelson's Republican Spending Spree Is Ending
Billionaire's widow is giving far less to GOP super PACs
Blood-Red Dark Biden
Biden can't call for unity while denouncing fellow citizens as enemies.
Republicans frustrated with Peter Thiel's refusal to fund his hand-picked Senate candidates
As Republicans try to salvage their troubled quest to win the Senate majority this fall, party operatives are pointing their fingers at the fundraising failures of two GOP nominees and their idiosyncratic tech mogul backer, Peter Thiel.
Biden's Hellscape Speech
That speech may be remembered more for its backdrop as much as anything else. How they took Independence Hall and made it look on TV like something from the set of The Dark Knight will surely be valuable to future White House advance teams as a case study in total failure.
Blake Masters and the Limits of Fight Club Conservatism
If defenders can excuse the Arizona Senate candidate's abortion shift as pragmatism, their attacks on other conservatives for being 'weak' ring hollow.
AFL-CIO announces largest ever voter mobilization for mid-term elections
Are unions on the rebound in America? A recent Gallup poll shows that 71% of Americans now approve of labor unions. The percentage of approval before the pandemic was 64%. Contrast that with the reality that only 1 in 10 workers on U.S. payrolls are union members, half the level seen four decades ago. Labor union participation is half the level of four decades ago.
Christine Drazan Gives a Masterclass on How to Run as Pro-Life Republican in a Deep-Blue State
Christine Drazan, the Republican nominee for the Oregon governor's race, could be the Beaver State's first Republican governor since 1987. As an Oregon native, I'm particularly invested in the race — I profiled Drazan back in May, and have covered the fact that she continues to poll neck-and-neck with her Democratic opponent, Tina Kotek, in spite of concerns about Republicans losing momentum in other parts of the country.
The giveaway effect
Over the past week pollster Robert Cahaly's Trafalgar Group released three polls with results that should tend to encourage Republicans. You can scroll through Trafalgar's recent poll results here. Trafalgar has posted its methodology here. Each of the poll results reported in tweets below is supported by a summary report that is linked in a given tweet.
Gun Rights
On government seeking credit data to track gun purchases
There's an old saying on the streets of Baltimore (and elsewhere) that informs us that "snitches get stitches." And in Baltimore, being a snitch can get you far worse than that. But to the north, in New York City, a coalition of public sector pension funds, along with Mayor Eric Adams and the City Comptroller, would like to see a particular set of potential snitches win some rewards. In this case, the "reward" would be the ability to keep doing business and the snitches would be the major credit card companies. The group is filing a "shareholder proposal" that would see the credit card companies add a new four-digit merchant code to transaction records when the cards are used at gun shops for the purchase of firearms and ammunition. The staggering number of things wrong with this proposal is impressive even by New York standards.
Hide the Decline
Environment &"Green Energy"
"A Tsunami of Shutoffs"
Tens of millions of Americans face the prospect of having their electricity shut off, as they are unable to pay the skyrocketing cost of power.
What happens when Biden's energy bribes run out?
We've known for some time now that Joe Biden has been selling off the nation's Strategic Petroleum Reserve at a steady pace. It adds up to millions of barrels of oil per day. He's even been selling some of the oil to China and other foreign markets. This was all being done in the interest of bringing down gas prices ahead of the election, though it hasn't had all that much of an effect. The releases mostly just stopped the prices from going up even faster. Analysts at the Institute for Energy Research have been monitoring the situation closely and their latest report suggests some bad things are on the horizon. First of all, the SPR is at the lowest level it's been in 37 years and it will continue to be depleted up until a few days before the election. At that point, the sales will supposedly halt, and along with them, the braking effect that's been applied to gas prices. Shortly after the election (conveniently), gas prices are now projected to begin rising again and they will exceed five dollars per gallon by the end of the year.
CA Lawmakers Pass Bill to Require 100% Clean Energy Statewide
Lawmakers ignore the additional $3.2 billion in costs in SB 1020, which will be passed on to 27 million ratepayers
Why "Zombie Ice" and other claims of Greenland ice melt raising sea levels are just modeled hokum
One of the dumbest climate claims this week is "Zombie Ice" from the ever alarmed and almost always wrong Seth Borenstein of the Associated Press. He of course just made up the term "Zombie Ice" to grab headlines. It doesn't exist in the science study.
California Ready to Ask People to Conserve Energy, Avoid 'Charging Electric Vehicles'
"…avoid using large appliances and charging electric vehicles, and turn off unnecessary lights."
The West's Energy Disaster Worsens
There is no excuse for advanced economies to experience a shortage of electricity, or of energy generally. The world has more than ample supplies of fossil fuels. And, if you buy the global warming hype, nuclear energy is the obvious alternative, although that implies universal use of electric vehicles that are devastating to the environment.
Let them eat bugs: UK urges hunger-stricken African nations to farm insects
Aid projects in DRC and Zimbabwe encourage rural inhabitants to eat insects rich in vitamins and minerals
It's happening: Denver residents lose control of thermostats to fight energy crisis
As the global energy crisis continues to heat up (including here in the United States), we've covered a variety of stories of how governments are moving to restrict energy use by consumers. Some countries have even passed laws regulating what temperatures public and private sector buildings can set their air conditioning and heating at. Some analysts have scoffed at the idea, saying that monitoring and enforcing such laws would be all but impossible while angering voters over such draconian measures. But thanks to a combination of governmental demands and the creeping dominance of big tech and the Internet of Things, many residents in Denver, Colorado learned this week just how little control we will have over our own home environment going forward. Renters and homeowners with newer heating and airconditioning systems in the Mile High City found that their thermostats had been locked out of the ability to set the temperature lower than the mid-eighties.
Carbon-Dioxide Connections
Industries are connected in strange ways that people don't often think about until something goes awry. We've seen it happen with various shortages during the pandemic, and it's happening right now with carbon dioxide.
CNBC: Amazon Rooftop Fires Prompted Solar Panel Shutdown
Last Year Amazon was forced to take all their solar panels offline, after the panels caused six separate fire and explosion incidents. Amazon blames third party installers for the problems.
California to Cover Canals With Toxic Solar Panels
Solar panels, which contain dangerous toxins like Lead, Cadmium, Arsenic and toxic plastics, are to be installed as covers for California's water supply canals.
Net Zero: Learning from Europe
Europe's leaders liked to boast of how their, well, great leap forward toward net zero (greenhouse-gas emissions) was setting an example to the world.
UK pubs must hike pint prices to £20 each or face closure this winter, expert warns
Running costs for pubs are set to increase by 500-600%, putting a huge number at risk of closure, says Tom Stainer, chief executive of real ale campaign group CAMRA
Green Parties in Europe Face Sobering Reality That They Need Fossil Fuels After All
Green parties in Europe have been hit over the head with a two-by-four called reality. Their sanctimonious preaching about the danger of fossil fuels and climate change is not jibing with the reality of the energy situation in Europe. There has been a sneering condescension by Greens toward anyone who questions their monopoly on the "truth of climate change" and what should be done about it.
Obamacare
Government in Healthcare
Top Med Schools Weed Out DEI-Skeptical Applicants, New Report Finds
The best medical schools in the country are weeding out applicants who are insufficiently devoted to the leftist creed of Diversity, Equity, and Inclusion (DEI), according to a new report released by the non-profit Do No Harm.
War & Terror
'The Eye of the Storm': Taiwan Is Caught in a Great Game Over Microchips
Worried about the Chinese threat to Taiwan, the U.S. and others have tried to expand their piece of the island's semiconductor production.
How Leftist Universities Can Complete Their Suicide
Yes, I know, "leftist universities" in the headline is redundant. . . That our colleges and universities are slowly committing suicide by various means that are, for now, mitigated and numbed by things like student loan debt forgiveness, is a thesis I've been working on for a while. I think I may have spotted the next shiny thing that may push them into oblivion.
Are China and the US edging toward 'Henry Kissinger's war'?
Henry Kissinger was present at the creation of contemporary U.S.- China relations and assiduously nurtured them through eight U.S. administrations and five Chinese rulers over half a century. But now he is concerned that the fruition of his long-entrenched engagement policies could lead to a Sino-U.S. war with "catastrophic" global consequences. Yet, during a Wilson Center interview in September 2018, Kissinger acknowledged no inherent flaw in the approach that strengthened China's communist regime and weakened the West.
Here we go. America has lost the Solomon Islands
We saw this breakdown coming well over a year ago. America's relationship with the leadership of the Solomon Islands was already beginning to decline by then, despite the longstanding partnership we had previously established with them and our naval presence in the region. But China has been pushing hard to disrupt America's ties to the Indo-Pacific region and they have been courting the Solomon Islands as part of their bid to control the Pacific. Not even a month ago, China was structuring a bid to purchase a deepwater port in the islands, clearly planning to develop their own naval military presence there under the guise of looking for some new forestry lands. Now, in the clearest signal yet of how badly the situation has deteriorated, the Solomon Islands has refused a routine request by a US Coast Guard vessel to dock for refueling. And they said that any future requests will need to be "reviewed" in advance.
China and Russia to Conduct Naval Drills near Disputed Islands over Japanese Protests
Joint military drills involving Russia, China, and several other countries are poised to begin on September 1, spanning Russia's far east and the Sea of Japan. The AP reported new details of the planned exercises today, citing statements from Russia's ministry of defense.
Biden administration to ask Congress to approve $1.1B arms sale to Taiwan
Fears have grown in recent years that China is positioning itself to take Taiwan by military force.
China's Global Times: Nice business you got there TSMC it would be a real shame if something happened to it
Reading China's Global Times newspaper is like tuning into the id of a bunch of 15-year-old boys eager to blow something up with M80s. The fact that all of this is state media which means it's basically a thinly veiled account of whatever China's propaganda department wants said is what makes it worrisome. Today the Global Times published a story which is clearly intended to read as a warning to Taiwanese chip maker TSMC.
Three FSB officers walk into a bar…and get shot by drunk Russian soldiers
Yahoo News reported this yesterday but I didn't see it until today. This happened in Kherson City, which is a Russian occupied portion of southern Ukraine. According to documentations seen by Yahoo News, three FSB officers (agents?) walked into a bar and immediately noticed a couple of Russian soldiers getting drunk in uniform. They apparently told them to knock it off but the Russian soldiers didn't take it well.
Pentagon: Ukraine's and Russia's militaries are approaching "parity" with each other
That headline feels shocking but it should be obvious if you've followed news about the Ukraine. Russia's advantages in this war are its traditional advantages in any war, overwhelming firepower and sheer ruthlessness. But they have a terrible inflexible command structure, their tactics and weapons are outdated, they've struggled with logistics, they've lost a ton of men, and they're coping with poor morale after what was supposed to be a three-day war has dragged on for six months and left them playing defense in the south.
Taiwanese troops shoot down drone over island outpost
Taiwan's military said it shot down a drone hovering over one of its island outposts just off the Chinese coast on Thursday amid a spike in tensions with Beijing.
Other States Eye Model Texas Law Blocking Chinese Wind Farm Near Air Force Base
A Texas law blocking construction of a Chinese-owned wind farm close to an Air Force base could ripple across state lines to inspire new laws deterring China from burrowing into American infrastructure.
Medvedev: If Russia goes down, we're taking all of you with us
Former Russian President and current member of their Security Council Dmitry Medvedev is sounding a lot more hawkish these days than when he held the top position. He was once considered to be a more progressive, capitalistic Russian official, less interested in military confrontation than building his country into more of an economic superpower. But the current global situation following the invasion of Ukraine has Medvedev singing a different and decidedly darker tune. Yesterday, he posted a rant on his messaging app (for some reason) in which he accused the United States and NATO of plotting to "break up" the Russian Federation. But he warned that even if the alleged plot succeeded, the result would be "doomsday," and any country attempting it would be engaged in a "chess game with Death." And I think we all know what that means.
National
More Equity Idiocy
DEI mania in public education shows no signs of receding. As Katherine Kersten reports, the Minnesota State Colleges and University System is implementing a plan, titled "Equity 2030," to eliminate all academic gaps among students of different racial groups.
UNC Tries to Defend Its Discriminatory Admission Policy
Arguably the biggest of the cases coming before the Supreme Court in its coming term involves the legality of the racial preferences used by Harvard and the University of North Carolina in admitting students. The Civil Rights Act outlaws discrimination by educational institutions that receive federal funds, which both schools do.
Trump Encourages FBI Agents to Go 'Nuts' and Not 'Take it Anymore' Over Mar-a-Lago Raid
Though he was careful not to use the word, former President Donald Trump appeared to call for the rank and file of the FBI to revolt against its leadership over the seizure of classified documents from his Mar-a-Lago home — and his possible criminal indictment.
Los Angeles Could Require Hotels to Offer Vacant Rooms to the Homeless
LA voters will see this on the November 2024 ballot.
Critical Race Theory, Anti-Racist Math Pollutes Kentucky School District Teacher Training Materials
Anti-racism mathematics, you guys.
Incoming students required to pledge allegiance to anti-racism, social justice
An admissions essay prompts for undergraduate admissions asks students to 'share one idea for actions or policies that you think would begin to address an issue of racial or social injustice.'
Latest J6 rioter gets nearly five years for "encountering"
As long as the Justice Department keeps serving up these January 6 riot convictions, we'll keep trying to knock them out of the park. The next defendant to face the music for his heinous crimes was Joshua Pruitt, a 40-year-old Maryland man who entered the Capitol Building during the course of the riot. Pruitt received very special attention from both the Department of Justice and the press because of his alleged "affiliation" with the Proud Boys. He also holds the distinction of being the only rioter to come within visual distance of a Senator, specifically Chuck Schumer. While nothing actually happened during that "encounter" (as the Associated Press puts it), he was given 55 months in prison and three years of supervised release. As usual, we will review the details of what Pruitt actually did or did not do.
Vegan mom gets life in prison for starvation death of son
A vegan woman convicted of murder in the malnutrition death of her young son was sentenced Monday to life in prison. Sheila O'Leary, 38, whose family followed a strict vegan diet, was convicted in June on six charges — first-degree murder, aggravated child abuse, aggravated manslaughter, child abuse and two counts of child neglect — in the death of Ezra O'Leary. Her sentencing in Lee County, Florida, had previously been postponed four times.
California lawmakers OK bills aimed at social media content
California lawmakers on Tuesday sent Gov. Gavin Newsom two groundbreaking bills intended to limit the downside of social media, as they faulted Congress for failing to act on the problem.
VA Gov. Glenn Youngkin Slams California Law Banning New Gas-Powered Cars
Unwisely, former governor signed legislation in 2021 tying state's emissions policies to California's Air Resources Board. Younkin is trying to undo that.
CRT is "so widespread that it's harder to find places where it's not being taught" than places "where it is being taught"
My interview on The Daily Signal Podcast with host Doug Blair about our CriticalRace.org databases: "It's truly frightening what's happening in the medical community."
Experimental brain surgery quelled cravings in 2 people with binge eating disorder
The results of a pilot study found that deep brain stimulation helped two patients control cravings to binge eat.
Undercover Mom Discovers 'Pandora's Box' of Depravity in Trans Youth Organization's Chatroom
"I have been looking for a binder, but I have no clue where to get one? Does anyone know where I could get a reliable binder?" a gender-confused adolescent asked on TrevorSpace, the anonymous online forum for LGBT youth hosted by the well-funded and influential Trevor Project.
Poll: Youngkin Job-Approval Rating Hits 55 Percent
A new poll by Roanoke College shows GOP governor Glenn Youngkin's job-approval rating ticking up to 55 percent in Virginia, while President Biden's job-approval rating is at a dismal 39 percent in a state he carried 54 percent to 44 percent in the 2020 presidential election.
Washington School Board Unanimously Bans CRT From The Classroom
A Washington school board approved a policy on Aug. 24 prohibiting the teaching of Critical Race Theory (CRT) in classrooms.
CT Asst. Principal Won't Hire Catholics Because Progressives are 'More Savvy' in 'Delivering a Democratic Message'
"Because if someone is raised hardcore Catholic, it's like they're brainwashed. You can never change their mindset."
Progressivism Colonizes the Science Journals
The scientific establishment moans that it is no longer trusted. True. But there is good cause. The leadership of the hard-science sector has grown increasingly ideological — undermining the science's overall credibility.
NASA repairs issue with Voyager 1 space probe
Engineers with NASA have repaired an issue with the space agency's Voyager 1 spacecraft, but have yet to identify the cause of the problem, officials confirmed on Tuesday.
NASA releases first-ever image of alien planet outside our solar system
NASA has captured the first-ever photo of a planet outside the solar system with its James Webb Space Telescope, photographing an uninhabitable exoplanet previously discovered in 2017.
Avian Flu Sweeps Through Poultry Farms in Minnesota and Indiana
H5N1 appears to have evolved to be more transmissible. Researchers fear it is here to stay, and could devastate the poultry industry.
Transgender Movement is 'Cult That Has Permeated Our Entire Society,' Critic Says
The transgender movement is "a social contagion," says Chris Elston, also known as "Billboard Chris."
California Wants to Be a Sanctuary State for Child Abuse
California is seeking to become a sanctuary state for children seeking dangerous hormone treatments and body mutilation from red states that ban these procedures for kids. Without any debate, the Assembly passed a bill (48-16) that would offer legal protection to parents of transgender children from other states who risk having their kids taken away or facing criminal charges.
Kansas teacher wins lawsuit over trans naming dispute
In Geary County, Kansas, a public school math teacher named Pamela Ricard got into some hot water a couple of years ago. The administration at the school where she worked was attempting to force her to address a transgender student by the boy's new name and pronouns. This didn't sit well with Ricard, but she sought some sort of compromise that could satisfy everyone. Unfortunately, the school's policy regarding how she was supposed to treat the situation when meeting with the student's parents was a bridge too far and she refused to comply. This led to her termination. A lawsuit ensued, and this week a court agreed that Ricard's rights had been violated and the school owed her compensatory payments.
Anatomical Boys Showering with Anatomical Girls . . .
. . . has been the fantasy of tens of millions of American schoolboys since the beginning of public education. It's about to become commonplace.
DeSantis, Youngkin split on road to '24
Virginia Gov. Glenn Youngkin and Florida Gov. Ron DeSantis are two of the biggest names in Republican politics. But they're taking markedly different approaches toward campaigning in the midterms — and perhaps to 2024.
Video Game Hair Is Racist
The College Fix notes that Yale professor Theodore Kim has received a $1 million grant from the Bungie Foundation to address racism in video games, including hair. A press release from Yale states that algorithms used to generate characters are largely based on European features, and Kim will use the grant "to develop new tools and algorithms to bring inclusivity to the digital screen." Kim states, "This research will serve as an example of how to identify the products of systemic racism in computer graphics and demonstrate how to take concrete steps to ameliorate their harm."
'We're done with Portland': Residents say they are fed up with crime and homelessness
It has only been about 2 weeks since KGW 8 aired a report about people leaving the city of Portland because of crime and homelessness. A few days ago the site published another story along the same lines. People are just fed up with the city's problems and are ready to abandon ship.
Lawsuit filed against BLM Global Network Foundation alleges the organization is being used as a slush fund
Credit to Jeryl Bier who noticed this today. According to this Courthouse News Service story, a lawsuit has been filed which alleges that Shalomyah Bowers has been using the Black Lives Matter Global Network Foundation as a slush fund.
Did the Senate just lock down the votes to "Trump-proof" the next election?
I'll be damned. I didn't think they had it in 'em.
MIT's MOXIE experiment reliably produces oxygen on Mars
Day and night, and across seasons, the instrument generates breathable oxygen from the Red Planet's thin atmosphere.
Teachers' Union Boss Admits Teachers Have Become 'Social Justice Warriors'
During a back-to-school virtual town hall meeting with other top education officials, including Education Secretary Miguel Cardona, Randi Weingarten, the president of the American Federation of Teachers, admitted that teachers have become "social justice warriors" in the classroom but insisted that Republican politicians are to blame for this.
NYC private school director admits to sneaking a liberal agenda into classroom
A private co-ed school on the Upper East Side of Manhattan is in hot water for a video released by Project Veritas. In an undercover investigation, a Trinity School administrator is heard admitting that she sneaks her liberal political agenda into the classroom. She targets white male students by calling them "horrible". She is now on paid leave.
"The Pleading Needs More Hemingway, Less Faulkner"
"Clocking in at 443 words and almost one-and-one-half pages in length, Paragraph 14 is a series of run-on sentences and sentence fragments …."
Victimhood Invoked, Victory Lap Indulged In
You see, our aspiring role model has produced a book combining hardcore self-involvement with dysmorphic cartoon pornography, with the results being made available to schoolchildren, including 11-year-olds. As one might imagine, there have been some, shall we say, reservations regarding whether a book of this kind should be circulated among children without their parents' knowledge or consent.
Short Circuit: A Roundup of Recent Federal Court Decisions
Mean teachers, bad warrants, and merest coincidences.
Cloudflare backpedals, decides to block Kiwi Farms anyway
Mere days after proclaiming they would no longer deplatform websites, Cloudflare has announced they've blocked internet forum Kiwi Farms.
Three conservative groups harassed at student organization fair
Campus Reform obtained a video showing an unidentified male appearing to harass conservative student groups at the University of Iowa's Student Engagement Fair.
Hulu Cuts Maternity and Paternity Leave as Parent Company Disney Pays for Abortion Travel Costs
The culture of death is growing strong.
Review-Journal investigative reporter Jeff German killed outside home
Las Vegas Review-Journal investigative reporter Jeff German, one of Nevada's most accomplished and trusted journalists, was found dead with stab wounds outside his home Saturday morning.
Economy & Taxes
California's budget process is corrupt, no longer transparent, and has poor priorities
This is my final season in California's Legislature. My final budget. It's bittersweet. In my decades representing the people in the state Assembly and Senate, I've seen a gradual erosion in the traditions and processes of each house. In respect for the rules of the institution. In respect and trust for each other.
Fighting Back Against ESG
One of the most pernicious trends of our day is the employment of "environmental, social and governance" (ESG) criteria in investing. Former Vice President Mike Pence writes at Real Clear Markets
UK inflation could top 22% as energy prices soar, Goldman Sachs warns
U.K. inflation could hit 22.4% next year if energy prices continue their upward spiral, Goldman Sachs warned. It comes after British households were hit with a projected 80% increase in their energy bills in the coming months. The investment bank also forecast that gross domestic product could drop 3.4%.
Biden Chooses Lois Lerner Associate to Oversee Massive Expansion of the IRS
"saw the agency target conservative and tea party affiliated groups as a political arm of the Obama-Biden administration"
Losing the Plot: Finance, Natural Gas, and ESG
The ESG ecosystem is increasingly disconnected from reality.
Conservatives Are Mastering the Art of the Proxy Ballot to Fight ESG
Two activists have been remarkably successful in getting anti-ESG measures before shareholders.
Economic Data Aren't Adding Up
At his blog, Apricitas Economics, Joseph Politano has written two pieces about economic data not adding up. The data in question are on two of the most important economic topics: employment and output.
Bank of America Tests No-Down-Payment Mortgages for Minority Communities
Prospective borrowers evaluated based on their payment history. Banks long accused of discriminating against minority buyers
Record Turkey Prices Are Coming for Thanksgiving
This year's bird-flu outbreak has killed six million turkeys, lowering supplies and lifting prices to their highest levels ever
IRS Says It Exposed Some Confidential Taxpayer Data on Website
Tax agency says error led to posting about some taxpayers with IRAs
California's A.B. 5 Is Working Well — for the Teamsters
On Monday, a federal judge formally lifted the injunction preventing A.B. 5, a California law passed in 2019, from applying to truckers. The law seeks to classify more workers as employees instead of independent contractors. That affects owner-operator truck drivers, who are small-business owners who contract with shippers rather than being employees of trucking companies. Owner-operators are especially common among the drayage truckers who work in and around California's major seaports near Los Angeles and Oakland.
Gearing down? US economy adds 315K jobs in August, unemployment rises to 3.7%
On its own, today's jobs report looks pretty good. In the context of the jobs growth of the past year — and the amount needed to recover fully from the jobs destruction of the pandemic shutdowns — the August numbers look a bit more concerning. The US economy added 315,000 jobs in August, well off the 400K/month pace of the last year and only 60% of July's job growth.
International
Canadian Rare Earths Processor Buys Mining Rights in Greenland
The challenge to China's domination of these resources begins.
Mikhail Gorbachev, final leader of Soviet Union, dies at 91
Gorbachev died following a "serious and long illness."
Mexico's Leader Vowed 'Hugs Not Bullets,' but the Carnage Continues
The president disbanded the Federal Police and created the National Guard to tackle soaring violence, but three years later, criminal cartels have expanded their reach.
Reports from Cuba: After milk and beef, bread disappears from the Cuban table
After Milk and Beef, Bread Disappears from the Cuban Table
In Australia, it's becoming harder to get punched in the face
The crowd outside was several drinks deep and starting to get restless when Fred Brophy summoned his boxers to the center of the tent and handed them a bottle of port. One by one, they took swigs until the wine was gone. Then they stepped out to meet the 300 beer-clutching cowboys, miners and cattle ranchers who were itching to see some action.
Chile's bold experiment: A divided country votes on a new constitution
For more than four decades, Chile has been governed by a set of principles written by a brutal military dictatorship that was responsible for the torture and murder of thousands.
A Tunguska sized airburst destroyed Tall el-Hammam a Middle Bronze Age city in the Jordan Valley near the Dead Sea
We present evidence that in ~ 1650 BCE (~ 3600 years ago), a cosmic airburst destroyed Tall el-Hammam, a Middle-Bronze-Age city in the southern Jordan Valley northeast of the Dead Sea. The proposed airburst was larger than the 1908 explosion over Tunguska, Russia, where a ~ 50-m-wide bolide detonated with ~ 1000× more energy than the Hiroshima atomic bomb. A city-wide ~ 1.5-m-thick carbon-and-ash-rich destruction layer contains peak concentrations of shocked quartz (~ 5–10 GPa); melted pottery and mudbricks; diamond-like carbon; soot; Fe- and Si-rich spherules; CaCO3 spherules from melted plaster; and melted platinum, iridium, nickel, gold, silver, zircon, chromite, and quartz. Heating experiments indicate temperatures exceeded 2000 °C. Amid city-side devastation, the airburst demolished 12+ m of the 4-to-5-story palace complex and the massive 4-m-thick mudbrick rampart, while causing extreme disarticulation and skeletal fragmentation in nearby humans. An airburst-related influx of salt (~ 4 wt.%) produced hypersalinity, inhibited agriculture, and caused a ~ 300–600-year-long abandonment of ~ 120 regional settlements within a > 25-km radius. Tall el-Hammam may be the second oldest city/town destroyed by a cosmic airburst/impact, after Abu Hureyra, Syria, and possibly the earliest site with an oral tradition that was written down (Genesis). Tunguska-scale airbursts can devastate entire cities/regions and thus, pose a severe modern-day hazard.
Opinion
Why Putin must lose
I cannot have been alone in feeling conflicted when I saw the images of Alexander Dugin, Russian President Vladimir Putin's fascist ideologue, staring with his head in his hands at the bombed-out car that his daughter had been driving.
My Dear Wormwood, on the Matter of DEI Training . . .
It was not without some anxiety that I learned that you have encouraged the patient to attend the "Diversity, Equity, and Inclusion" training offered by his employer.
Only One Side Should Want to Make Everything about Trump, and It's Not Republicans
I wrote the other day how Trump getting raided by the FBI is a very bad reason to support him for the GOP nomination in 2024. Ben Shapiro put basically the same point more pungently in this excellent thread yesterday
Taking Back Our Institutions
I have a long investigative piece out today all about Major League Baseball's (MLB) unseemly support for groups that promote or directly provide sex-change drugs and surgeries for minors. If you're looking for a Sparknotes-length version, I wrote a long-ish Twitter thread on the highlights (or lowlights) from the piece
Save Our Political System: Impeach and Convict Joe Biden
In this country, Congress makes the laws — and it must reassert this authority.
My Farewell to Hot Air Readers
Last night I got to thinking about how many posts I've written for Hot Air. I've looked at the total before but it never sticks in my mind. Big numbers seldom do.
The Problem of Transparency in Ranked-Choice Voting
Nick Begich blames Sarah Palin for the loss of the Alaska special House election — fairly enough — but he advances a strange argument: that Palin convinced her supporters not to rank other candidates. As a simple matter of math, this makes no sense: Palin got more first-place votes than Begich, which meant that Begich was eliminated and Palin was not. As a result, even if every single Palin voter had ranked Begich second, it wouldn't have mattered. As I noted yesterday, Palin's larger problem (aside from her personal unpopularity) was the jungle primary system that left two Republicans facing one Democrat; problems with ranked-choice voting (i.e., the 11,000 Begich voters who listed no second choice) were just the icing on the cake.
Chants of the Tribe
In my Impromptus today, I begin with Taiwan — and an inspired instance of philanthropy: A Taiwanese businessman, Robert Tsao, is donating $47 million to the training of civilians against a possible invasion by China. There are many, many ways to give away your money. Almost all of them are laudable. But $47 million on civil defense? That is a new one on me, and a very good one.
Jungle Primaries and Ranked-Choice Voting are Bad. Combining Them Is Worse
Sarah Palin lost fair and square under the rules, but her loss illustrates why Alaska's new election rules are ridiculous.
Ron DeSantis Isn't 'Authoritarian' for Requiring Accountability for School Shootings and Corruption
Whenever there is a school shooting, liberals and progressives say that "doing nothing is not an option," and they charge Republicans and conservatives with offering nothing but thoughts and prayers. Well, Florida Republicans have done something; they've done quite a bit, in fact, under governors Rick Scott and Ron DeSantis. The thanks they get is to get called fascists.
When the right hand doesn't know what the left hand is doing Aug
The Biden administration is notorious for self-cannibalizing.