News of the Week for July 31st, 2022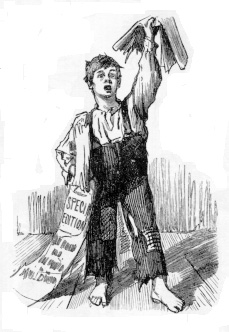 Election 2022
As Kevin McCarthy's California district gets redder, discontent brews on his right
In Washington, Kevin McCarthy is the ultimate party-line Republican, one of former President Trump's most loyal congressional foot soldiers and leading the charge in the GOP's quest to regain control of the House in November.
Emerson: GOP heaving a sigh of relief in Missouri?
Republicans may dodge a bullet after all in their efforts to keep their Senate seat in Missouri. For a while, it appeared that disgraced former governor Eric Greitens might wind up with the GOP nomination to replace retiring incumbent Roy Blunt. With one week to go, though, a new Emerson poll shows Greitens dropping fast and Attorney General Eric Schmitt taking a commanding lead over the six-candidate GOP primary field
Democrats keep bleeding Latino voters. That's a huge problem in Nevada.
National polls suggest that Latinos are moving sharply away from the Democratic Party. If that plays out in the midterms, it's likely no place will be impacted more than here in Nevada's fastest-growing metropolitan area. And that could wipe out much of the advantage Democrats have built in this blue-trending state.
Hearing on Gilbert claim that 'illegal formula' skewed election scheduled for mid-August
Almost two weeks after Republican gubernatorial candidate and Reno-area attorney Joey Gilbert filed a formal challenge to his primary loss against Clark County Sheriff Joe Lombardo, a Carson City judge has tentatively set a trial date for Aug. 12.
Dems who support Roe: Eh, we might not vote this fall
A test of whether rank-and-file Dems are truly motivated to vote by the demise of Roe or just blowing smoke is coming sooner than you think. Amid the big primaries on Tuesday night in Arizona and Missouri, Kansas will hold a referendum on whether the right to abortion that's currently protected by the state constitution should be left in place or stripped out. Kansas is a red state, of course, but it's purple enough to have elected a Democrat governor in 2018. If Team Blue there turns out en masse and wins the referendum, politicians everywhere will treat it as a bellwether of national Democratic turnout this fall. Maybe there really *will* be a meaningful backlash to the Dobbs ruling in the midterms.
Alaska's ranked-choice voting creates the expected chaos
I've been railing against the idea of so-called ranked-choice voting for years, so it was a serious disappointment when Alaska decided to adopt the practice a few years ago. They had their first test run of the new system during the special primary to determine a replacement for Don Young, who passed away earlier this year. The results produced as much of a mess as many of us had anticipated. Now, as Alaskans prepare to turn out for the second of what will wind up being four (!) elections this year, the level of potential confusion has only increased. I'm glad to see that I wasn't the only one who has noticed this situation. At the Wall Street Journal, Sarah Montalbano writes that ranked-choice voting has made "a joke" out of Alaskan primary politics.
Abortion
Dobbs Decision
More Kamala: Pregnancies are a crisis in America, you know
"Do Harris' people really have so little confidence in their boss," Jazz asked this morning, "that they don't see any serious career opportunities with her?" Not only is that answer apparently yes, the American people largely concur — thanks in large part to Harris' continuing incompetence at making a public argument.
Texas Right to Life: Law Allows Doctors to 'Follow Standard Medical Practice' in Life-Threatening Situations
The Charlotte Lozier Institute, a research affiliate of Susan B. Anthony Pro-Life America, published a paper on July 26 discussing a variety of (rare but real) medical conditions in which life-of-the-mother exceptions to abortion laws apply.
Gun Rights
Federal Judge Blocks Colorado Town's 'Assault Weapons' Ban in Wake of SCOTUS Ruling
Bans on AR-15 rifles and similar guns are at odds with the Second Amendment, a federal judge determined on Friday. U.S. District Judge Raymond Moore, an Obama appointee, issued a temporary restraining order against Superior, Colorado's ban on "assault weapons." The judge cited the Supreme Court's New York State Rifle and Pistol Association v. Bruen ruling extensively in one of the first significant decisions since the landmark case.
House passes an 'assault weapon' ban
Five Democrats voted against it and two Republican voted for it
Second Amendment Protects Everyone, as 12 Examples of Defensive Gun Use Show
The Supreme Court last month struck down a New York law that effectively prohibited ordinary citizens from carrying handguns in public for self-defense.
Hide the Decline
"Green Energy"
Germany's "horse trade" on nuclear power
As John recently reported, Germany has continued to engage in a tug-of-war over the fate of the country's three remaining operational nuclear power plants and three others that were already decommissioned but could be brought back online if needed. The green energy activists who currently dominate most of Germany's ruling political parties want to get rid of fossil fuels immediately, but they also want to fully eliminate nuclear power. It's an odd choice, since nuclear power plants don't produce a carbon footprint, but there's no arguing with some people I suppose. And yet, with natural gas supplies from Russia becoming increasingly erratic and wind and solar power not providing anywhere near enough energy to meet the country's needs, it is slowly dawning on Germany's leadership that they can't lose the 6% of their electrical output provided by the nuclear plants without the lights going out. This led German Chancellor Olaf Scholz to indicate this week that the door is open to a compromise that would keep the plants in operation for a while longer. But political compromises require some negotiations and some give and take. So what sort of deal is in the offing?
Chinese Coal Code: Promise Change, Then Build More Than Half of World's New Coal Plants
Chinese government officials must think their Western counterparts are a gaggle of the gullible. China built or oversaw construction of more than half of new coal-power plants last year, at the same time its President Xi joined nearly 200 other world leaders in pledging an end to the use of coal at the COP26 climate summit.
Congo: Our priority is not to save the planet
In Africa, the nation of Congo is home to the second-largest rainforest on the planet and many species of endangered wildlife. Those rainforests are also seen as great natural carbon containment features, just as the Amazon is. So environmental activists were shocked earlier this year when Congo announced that they would be offering oil and gas drilling leases on significant tracts of land in the jungle. It turns out that the area is also rich in reserves of crude oil and natural gas. Environmentalists were quick to point out that Congo took part in the global climate summit in Glasgow last year where the Congolese president committed to a 10-year plan to preserve his country's rainforests, demanding that the leases be canceled. Congolese leaders responded by doubling the number of leases they are putting up for auction. Their message to European and American activists was a simple one. 'It's not our job to save the planet for you.'
Damned if You Do . . .
Renewables, they said, are central to the energy transition, the "race" to net zero and all the rest. Essential.
Stifling Food Production in the Name of Saving the Planet
Global warming hysteria now has some governments forcing cuts in the use of nitrogen fertilizers to "save the planet." But that will mean less food for hungry people and collapsing farm economies.
96% of U.S. Climate Data Is Corrupted
Official NOAA temperature stations produce corrupted data due to purposeful placement in man-made hot spots
An Inconvenient Truth: ESG Is Fueling Inflation Woes
Inflation has emerged as the top issue for most Americans ahead of the midterm elections. Rising labor costs, energy prices, and interest rates are increasingly adding to inflationary woes.
Now It's the Canadian Farmers' Turn
Undaunted by the uproar in the Netherlands over the impact on farmers of rules limiting nitrogen emissions, Canada's government is now looking to go down a similar route.
Obamacare
Government in Healthcare
Official Cuban government newspaper calls Health Minister a liar, reveals health crisis overwhelming island's hospitals
From our Bureau of Truly Shocking and Unacceptable Lapses at the Ministry of Truth
New HHS Rule Would Force Insurers to Pay for Children's Sex Changes
The Department of Health and Human Services announced a new rule Monday that would force insurance providers to pay for breast removal and other transgender surgeries, including for minors.
'Father's Milk'
The most disturbing creep of trans activist language is in medicine. We've come to expect euphemisms in describing controversial treatments for gender dysphoria (e.g., "gender-affirming care"), but the use of activist jargon to describe women's health issues is something else.
Association of American Medical Colleges Criticized for Pushing Critical Race Theory
"recently released standards that force students to study and apply ideology typically pushed by the far-left"
Canadian Children's Activity Book Indoctrinates Kids into Euthanasia
Children are being indoctrinated into everything that subverts traditional values these days, and in Canada that includes bringing children along when a loved one is being euthanized — which goes by the euphemism MAID for medical assistance in dying.
"Medical schools are actually worse than higher ed in general when it comes to CRT"
My interview on SiriusXM's Breitbart News Daily with host Alex Marlow, where we talked about numerous topics covered at Legal Insurrection, including CRT in medicine, the Gibson's Bakery case, the attacks on Supreme Court Justices, and what it's like to be an outspoken conservative on a liberal campus.
War & Terror
Is Panama Next for a Hard Left Turn?
While Caracas hosts Russian war games, a U.S. Latin ally faces political unrest.
Report: Russia is quickly running out of troops
I'm not sure how confident we can be in the source of this information, but plenty of people in the international media have been running with it. Also, from all of the anecdotal information trickling out from the eastern front in Ukraine this month, it really doesn't sound all that improbable. Someone inside the Ukrainian intelligence agencies has been intercepting some phone calls being made by Russian soldiers and they don't sound very happy. According to one allegedly intercepted call, the Russian replacement troops that have been sent to replenish the battalions on the front lines have been dying in large numbers. And the ones who are not killed have been leaving and going back home to Russia. The front lines are so thinly manned at this point according to this soldier that they recently had to combine the remains of three battalions to form one full one, and they're not even sure if they'll have enough for that.
Critical Race Theories Have "Established a Beachhead at the Military Service Academies"
An analysis by our CriticalRace.org shows: "The good news is that CRT and related ideologies have not yet captured the military service academies … The bad news is that these ideologies have established a beachhead … and are likely to expand as part of a more general military wokeness campaign from the top down."
Ukraine strikes key bridge, threatening to cut Russian supply line to Kherson
There's incessant buzz about this today on social media and if you read yesterday's post you know why. The Antonovsky Bridge is a main artery in southern Ukraine across the Dnieper River through which Russia is moving supplies from Crimea into occupied Kherson province. The Ukrainians have launched a counteroffensive aimed at liberating the province; if they cut the main artery, suddenly Russian troops stationed there will have trouble being resupplied and reinforced.
Kinder, gentler Taliban selling more children into marriage
With most of the international media attention still focused on Ukraine and/or China and Taiwan, not as much coverage of the ongoing disaster in Afghanistan makes it into the headlines. But that doesn't mean that the situation has been improving or that the country is returning to any sense of normalcy. There is still an ongoing food crisis there, with large portions of the country going hungry on a regular basis. (Unless you're a member of the Taliban, of course, in which case you are eating like a king.) But starvation isn't the only problem that the people of Afghanistan are facing. The Taliban have continued their brutal crackdown on fundamental human rights, most particularly for women and girls. Most schools for girls beyond 7th grade remain closed and women are still prevented from leaving their homes unless fully covered in conservative Islamic dress and accompanied by a male family member. And young girls are still being sold off into marriage, frequently to Taliban fighters or officials, by starving families. It's a complete humanitarian crisis and it's being caused by the Taliban.
Is China really plotting to take over the moon?
NASA Administrator Bill Nelson recently accused China of plotting a military takeover of the moon. He noted the several successful landings the Chinese have achieved on the lunar surface. Through its English-language mouthpiece, the Global Times, the Chinese Communist Party hotly denied any such ambitions and accused the United States of "hypocrisy" and harboring imperial ambitions of its own concerning Earth's nearest neighbor.
Pelosi Taiwan visit: region 'tense' as Chinese navy watches US warships, holds drills in South China Sea
USS Ronald Reagan aircraft carrier sails near contested Fiery Cross Reef, with Chinese warships seen nearby. Military analyst says it's likely to provide an escort for the US House speaker if she proceeds with trip to Taiwan
Trump on hosting Saudi golf event: "Nobody has gotten to the bottom of 9/11"
I don't think he means this in the Truther sense of "We'll never know who the hijackers were, what motivated them, or whether most of them truly came from Saudi Arabia."
China's Army posts "Get ready for war!" message over US visit to Taiwan
"Get ready for war!" read a message posted by China's People's Liberation Army (PLA) 80th Group over the US visit to Taiwan, as reported on Friday, July 29.
Russian advances in Ukraine have stalled and the tide may be turning in Ukraine's favor
It has been nearly a month since Russia claimed any significant territory in Ukraine. Part of this was due to a pause announced by Russia but part of it is likely due to new weapons introduced by the US. The result is that Russia's advances seem to have stalled once again and that's potentially very good news for Ukraine.
Ukraine Updates: Kyiv Launches Counteroffensive in South; Drone Strike Hits Russian Black Sea Fleet HQ
Germany's DW News: "After weeks preparing, Zelenskyy has stepped up the counteroffensive in southern Ukraine to retake the area around the city of Kherson."
National
A win for direct democracy and taxpayers in San Bernardino County
Entrenched politicians loathe the tools of direct democracy, which include the powers of initiative, referendum, and recall. Both at the state and local levels, they do everything they can to limit the exercise of those powers, including going to court to nullify what voters do at the ballot box.
On Dobbs leak, the Court is silent
The status of the investigation ordered by Chief Justice Roberts following the leak of Justice Alito's Dobbs opinion to Politico remains shrouded in mystery.
Clark County land swap bill derails in Senate, passage unlikely this year
A bill to swap federal public land for private development in the Las Vegas Valley was derailed this week when Clark County balked at a reduction in acreage, prompting Sen. Catherine Cortez Masto to withdraw her legislation from committee consideration.
DeSantis: "Gender Affirming Care" Is A Euphemism For Castration And Sterilization
Gov. Ron DeSantis (R-FL) said there is no evidence that castration and mastectomies are effective medical care in an interview with Laura Ingraham on FOX News.
The far left bans books by not letting them get published in the first place
Yesterday Pamela Paul, the former editor of the NY Times Review of Books, wrote about a new trend in the publishing industry. Her piece is titled "There's More Than One Way to Ban a Book" and it offers some strong criticism of the leftist takeover of the industry which she says has introduced a new strain of self-censorship.
Grassley's FBI whistleblowers
Senator Chuck Grassley has sent this letter to Attorney General Merrick Garland and FBI Director Christopher Wray regarding allegations from "highly credible whistleblowers" about the FBI's "false portrayal" of derogatory Hunter Biden materials as "disinformation." Mr. Techno Fog comments: "If these allegations are true, it's a damning depiction of FBI leadership and it proves their efforts to influence the 2020 election. This is the second (if not third) straight election the FBI has meddled in, given the influence the Trump/Russia investigation – and its unlawful origins with the FBI – had over the 2018 midterms."
Sex and Gender Matter. Writer-Academic Abigail Favale Explains Why.
When political leaders can't define what a woman is, society has a problem. The radical left has detached sex and gender from "material reality," says Abigail Favale, author of the book "The Genesis of Gender: A Christian Theory."
Polygamy Seen as Possibility Under House-Passed Marriage Bill
House Democrats, with the assistance of 47 Republicans, last week passed legislation under which the federal government would recognize any marriage if it is legally performed in any of the 50 states.
CNN: Roberts lobbied Kavanaugh to save Roe — but the leak made it "all but impossible"
Strong vibes here from Joan Biskupic that the leaker must have come from the Court's conservative side, not the liberal one.
Great news: Epstein's pimp gets transferred to Club Fed's artist colony
Seems fishy. Do perps who traffic minors to pedos usually get assigned to a low-security prison? Or is it only those pimps who have access to vast fortunes and who have lots of international connections who get low-security assignments? Jeffrey Epstein's former girlfriend and pimp Ghislaine Maxwell qualifies as the latter, apparently
What was up with that Dallas airport shooter?
I noticed a couple of "breaking news" posts on social media yesterday involving what sounded like yet another mass shooting, this one at the Love Field Airport in Dallas, Texas. Not much more information was released until quite a while later, but when the details began to emerge, it certainly sounded like one of the strangest cases of a mass shooting that's come down the pike in quite some time. A 37-year-old woman named Portia Odufuwa arrived at the departure terminal at Love Field, went into the bathroom, changed her clothes, and came back out with a gun and began firing as many as ten shots. She herself was shot by a police officer. That brief description certainly seems to fit the bill in terms of what we typically hear about mass shootings, but as soon as you look a bit further into the details, the story changes considerably.
Coalition of Major Conservative Groups Urges McConnell to Block Bill Redefining Marriage
A coalition of major conservative groups has sent a letter to Senate minority leader Mitch McConnell (R. Ky.), asking him to stand firm against H.R. 8404, the absurdly titled "Respect for Marriage Act," which aims to cement Obergefell's radical redefinition of marriage and punish dissenters. Led by Alliance Defending Freedom, the letter features signatories such as Kevin Roberts, president of the Heritage Foundation; Ryan T. Anderson, president of the Ethics and Public Policy Center; and Tony Perkins, president of Family Research Council, among dozens of other leaders.
How Gender Ideology Cost a Chicago Mother Custody of Her Child
A Chicago resident and lifelong educator who spent her entire adult life surrounded by children, Cooper considered herself a loving and responsible mother. After she and her husband divorced in 2015, she won custody of their daughter six days and seven nights a week.
'Angry White Male Studies' course comes to campus this fall
The University of Kansas' history department is offering an Angry White Male Studies course that will explore the 'prominent figure' that is 'the angry white male.'
Child rapist and murderer lauded as 'feminist' and 'advocate' for LGBTQ Rights
Trimble has been recently celebrated in left-wing media as "a transgender woman, feminist, and activist."
The Horrible Secret of Gender Transition Surgery the LGBTQ Cult Wants to Hide
If you don't believe that men can become women or vice versa, you're immediately dubbed a bigot by the radical left. If you've been reading PJ Media long enough, you know how I feel on the subject, and you can imagine what the LGBTQ cult must think of me.
Congressional Republicans Demand Answers from CDC on LGBT Children's Website
Today, Representative Dan Bishop (R., N.C.), along with Republican colleagues Marjorie Taylor Greene, Lauren Boebert, Paul Gosar, Mary Miller, Andy Biggs, Chip Roy, and Jody Hice, sent a letter to Centers for Disease Control (CDC) director Rochelle Walensky slamming the agency's "unconscionable" promotion of a website that encourages children to question their gender identity outside the purview of parental oversight, and demanding that the CDC remove the page "as a suggested resource and provide us with information, documents, and communications related to the decision to include this website as a suggested resource in the first place."
Nevada: Clark County School District now wants to keep top students from learning too much
The Clark County School District now plans to keep its top students from being too successful. This month, the School Board approved changes to the district's GPA calculations. Beginning in the 2023-24 school year, student GPAs are now capped at 4.95. Previously, there wasn't a cap on how high GPAs could go.
Manchin Agrees to Climate and Tax Package, Giving Big Win to Biden and the Democrats
On the day that the United States economy "officially" entered a recession, Sen. Joe Manchin (D-W.Va.) gave a boost to the Democrat's midterm prospects by agreeing to support a $369 billion tax and climate package using the reconciliation process.
DeSantis targets businesses, companies 'imposing woke ideology on the economy'
Governor announces actions during news conference in Tampa
FDA admits puberty blockers can cause serious harm to children
One of the most alarming aspects of the entire ongoing transgender debate, aside from the environment of indoctrination in our public schools, has been the trend of doctors being willing to medically intervene in the normal development of children to support their "transition." These interventions come in multiple forms, all of which can and do carry potential negative consequences for children. They include regular injections of unnatural hormones and even genital mutilation surgery and mastectomies. But perhaps even more alarming is the growing "popularity" of administering so-called "puberty-blocking" drugs to very young children as a way to prevent their natural gender from developing. Prominent American medical associations that have been infected with wokeness have largely remained silent about this practice. But perhaps that is starting to change. The FDA recently added a warning to the most commonly prescribed puberty-blockers, saying that they can cause "serious risks" for children who take them.
This Portland curriculum for K-2nd graders shows why Florida's Parental Rights in Education Law is popular
Chris Rufo has a new story out today about a K-2nd grade curriculum in Portland designed to teach young kids that gender is like outer space, because "there are as many ways to be different genders as there are stars in the sky!"
Chip Roy Introduces Bill That Would Allow the President to Fire Executive-Branch Employees
Today, Representative Chip Roy (R., Texas) introduced the Public Service Reform Act (PSRA), a long-overdue, good-government reform aimed at reining in the runaway power of the administrative state. According to a summary of the bill exclusively obtained by National Review, the PSRA would "make all executive branch employees at-will, meaning they can face any adverse action, including removal, provided it is not a prohibited personnel practice, such as racial discrimination."
Poll: Raffensperger leads Ga. elections race after resisting Trump
Republican Secretary of State Brad Raffensperger holds a double-digit lead over Democrat Bee Nguyen in his reelection campaign, gaining support across party lines after standing up to then-President Donald Trump, according to a new poll by The Atlanta Journal-Constitution.
Federal judge halts Biden's Title IX changes
A federal judge in Tennessee temporarily blocked the Biden administration's new Title IX proposal that would extend protection to transgender students.
FDA warns puberty blocker may cause brain swelling, vision loss in children
Earlier this month, the U.S. Food and Drug Administration added a warning to gonadotropin-releasing hormone (GnRH) agonists, commonly known as "puberty blockers," indicating there were serious risks for youth who take them.
Wikipedia joins in the gaslighting! Online encyclopedia SUSPENDS edits to its 'recession' page after users scrambled to change definition to match Biden's claim that the US is NOT in one
The page was altered at least 47 times over a roughly 24-hour period, with an administrator locking unregistered users out until August
Down the Gender-Identity Slope
Six Republican Senators — Tom Cotton, Ted Cruz, Marsha Blackburn, Josh Hawley, Mike Lee, and Marco Rubio — just did something important and clever by way of a letter they sent to Secretary of Education Miguel Cardona. The senators' letter poses a series of questions about Cardona's plan to treat Title IX's ban on discrimination by "sex" as a ban on discrimination against "gender identity." The questions posed by the senators draw on a series of recent incidents — punishments of students and teachers who refuse to use preferred pronouns; Florida's new law protecting K–3 students from instruction on "gender identity;" the decision by schools to treat a biological girl as a boy, against her parents' wishes; schools that withhold information about a child's supposed "gender transition" from parents; the rape of a girl by a boy able to use the girl's bathroom because he claims he is "gender fluid," etc.
It's happening: DeSantis now within eight of Trump in national primary poll
This is the single most encouraging poll DeSantis has received yet. I know, he's led Trump outright in a couple of others. But those were state polls. And each of those states can be dismissed as something of an outlier. One was of DeSantis's home state of Florida, where he suffers no deficit of name recognition, and the other was of New Hampshire. And New Hampshire's always been … quirky. "Mavericky." Bernie Sanders won the last two primaries there. McCain won the primary in 2000. Pat Buchanan(!) won it four years before that.
"The Department of Woke"
For the latest issue of National Review, I wrote about how the State Department's embrace of "equity" principles is reshaping U.S. diplomacy. Here's one example of how State is adjusting its public messaging, and internal use of language, in response to White House directives
2 California Parents Fight Transgender Bills
As California lawmakers consider two sweeping bills on gender ideology, one California mom says she's over this "extreme liberalism."
Short Circuit: A Roundup of Recent Federal Court Decisions
Building inspectors, historic preservationists, NIMBYs, code enforcement, and the right to make contracts.
Calls for NJ Democratic councilwoman to resign after shocking video shows politician's hit-and-run of man on a bicycle
There are calls for a New Jersey councilwoman to resign after shocking video was released of her plowing into a bicyclist with her vehicle and fleeing the crime scene.
Economy & Taxes
Lufthansa Workers Join the Transportation Strike Wave
Lufthansa ground staff will be on strike tomorrow, adding to air-travel chaos around the world. Reuters reports that the ground-staff union wants a 9.5 percent raise and will be engaged in a one-day "warning strike" to pursue it.
Socialist FTC Chair Lina Khan Wants to Enact 'Paradigm Shift' Using Antitrust
Why allow American markets to be manipulated by someone who hates free markets?
The Recession Is Here. Does It Matter?
The Biden administration is continuing its effort to spin bad economic news. Biden's statement on today's negative GDP report avoided any reference to recession, or even to the fact that the GDP number was negative.
Biden Considering Another Months-Long Pause on Student Loan Repayments and $10K in Loan Forgiveness
"At least we are all being open about the fact that this is a shameless vote-buying scheme."
Welcome to the "sentiment recession": Q2 GDP -0.9%
The technical definition of recession may well get some exercise today. The Bureau of Economic Analysis reported that the economy contracted in the second quarter, with annualized GDP falling -0.9%. That's less than the -1.6% annualized GDP change in Q1, but it's two negative quarters in a row nonetheless
Inflation Will Be above 10 Percent by November, Reaganomics Architect Says
The expert who designed the tax cuts and other economic policies of President Ronald Reagan gave a grim prediction for the country's current inflation situation on Wednesday.
Magical Thinking as Economic Policy
Joe Biden evidently believes that recession can be avoided by pretending there is no recession, and that inflationary spending proposals can be enacted by dubbing them "The Inflation Reduction Act."
U.K. Dockworkers Vote to Strike at Country's Largest Port
The strike wave in the U.K. is spreading. Dockworkers at the Port of Felixstowe, the country's largest container port, voted to strike yesterday.
Recession another victim of Democrats' rewriting of the English language
When is a recession not a recession? When a Democrat is in the White House, apparently.
The Bankruptcy of ESG Is Being Exposed
Today's Capital Record episode with guest Aswath Damodoran helps explain the emptiness of ESG.
Hershey Warns of Candy Shortage Around Halloween, Report Says
There might be more tricks and fewer treats this Halloween.
The True Cost of Expanding Obamacare in the "Inflation Reduction Act"
In the fall of 2021, West Virginia senator Joe Manchin said that the "Build Back Better" bill employed "budget gimmicks" and "shell games" to hide the true cost of the bill. Manchin was specifically referring to the fact that many programs in the bill that were intended to be permanent expired after a few years.
World Economic Forum calls for transition away from 'ownership' of vehicles to reduce demand
The World Economic Forum is calling for a global transition from away from private ownership of vehicles and other "idle equipment" in order to make a "clean energy revolution" possible.
LA landlords call for end to eviction moratorium
There are more protests taking place in Los Angeles this month, but for once they don't have anything to do with racism, high gas prices, or any other common complaints coming from the public these days. The people doing the protesting are landlords who are facing bankruptcy and the loss of their properties because tenants are still not paying their rent. They're getting away with this because the city of Los Angeles extended its eviction moratorium for another full year until August of 2023, despite the state's moratorium having expired in June. And the landlords are placing the blame on the City Council and Mayor Garcetti rather than the delinquent renters.
SPAM goes on lockdown due to inflation in NYC
Inflation and crime have gotten so bad in Gotham that even cheap meat like Spam has to be locked up.
International
Man in Spain hospitalised with tick-borne viral disease 'fatal in about 30 per cent of cases'
Most serious symptoms include eye and skin haemorrhages, internal bleeding, and organ failure
How the Path to Homeownership Runs Through Mexico
Gustavo Galvez has dreams of owning a home in San Diego, Calif. His path toward homeownership, however, includes a detour: While he saves for a down payment, he plans to spend the next several years renting in Tijuana, Mexico.
More Transportation Strikes in the U.K.
In June, passenger-rail workers went on strike in what was considered the largest rail strike in 30 years. Now, they're set to strike again (the largest rail strike in 30 days?).
'Black Alien' can't get a job due to extreme tattoos and body modifications
A man who has had body modifications and is covered in tattoos to look like a "Black Alien" has said he can't find a job as people "judge" him.
Welcome to Aotearoa? The Campaign to Decolonize New Zealand's Name
Parliamentary committee could recommend vote among lawmakers or referendum to adopt Maori name
Californians and other Americans are flooding Mexico City. Some locals want them to go home
Fernando Bustos Gorozpe was sitting with friends in a cafe here when he realized that — once again — they were outnumbered. "We're the only brown people," said Bustos, a 38-year-old writer and university professor. "We're the only people speaking Spanish except the waiters."
Viktor Orbán and His People
We should not hold up Viktor Orbán as an American model, but neither should we interpret him without regard for his nation's history and culture.
Californians are moving to Mexico City and not everyone is thrilled about it
You've probably heard something by now about the horde of Californians who've been leaving the state and moving to states like Idaho, Oregon and especially Texas. Because of the high property values in California, these people often move into the nicest neighborhoods in their new city or town of choice. And because there are so many of these transplants they often drive up the local property values. That's not always appreciated by the locals.
Opinion
How many more laws do we really need?
These days, no issue is too insignificant to avoid political scrutiny. Just peruse the bill draft requests for the 2023 legislative session. State lawmakers won't reconvene for more than six months, but already they've requested that legislative lawyers start writing dozens of new laws. By the end of the year, expect that number to quintuple.
The Morning Briefing: Should the GOP Look Ahead to a 2023 Revenge Agenda?
Happy Tuesday, dear Kruiser Morning Briefing friends. Life was harsh on the tundra, but Charlton never missed his banjo-polishing time with the village elders.
The Radicals Won
Just wanted to add one more thing to today's editorial. One of the arguments made by proponents of same-sex marriage was that making the institutions of marriage inclusive of same-sex couples would "strengthen" marriage in the culture generally. It's not hard to find voices like Jonathan Rauch saying that same-sex marriage was a "socially conservative" movement about protecting children.
2012: What Might Have Been
It's difficult to improve upon Dan McLaughlin's exhaustive documentation of the 2012 presidential election campaign, and more difficult still to dispute his thesis: "If 2016 exposed the destruction of the post-war American political order, 2012 was the election that broke it." I just want to add a few observations of my own about that time, as I'm young enough for it to have been the first presidential election I followed as a reasonably educated and informed adult, and to add a related thesis of my own: 2012 might have been America's last chance for a "normal" politics.
What Can You Do to Counter the Wave of Woke Books in Our Schools?
Even though it's the summer, we must remain vigilant in the fight against schools indoctrinating kids with critical race theory and radical gender theory. As we've previously reported, celebrated children's book publisher Scholastic Press is the only children's book publisher that works with the schools, giving them enormous influence over our kids. But unfortunately, instead of ensuring our kids only have access to wholesome, high-quality books, Scholastic publishes the kind of woke garbage you don't want schools teaching, like anti-Americanism, LGBTQ propaganda, graphic sex, and critical race theory.
In This Term of the Court, the Constitution Made Quite a Comeback
The Founders had lived through a lot of high-handed rule by unelected, unaccountable minions of the British crown and sought to eliminate the possibility of a return to such arrangements. Thus, the Constitution put limits on governmental authority, divided it, and sought to ensure that those who made the laws could be removed from office if the people were not happy.
Can the Republic Be Saved? We Should Bet That It Can
I am catching up to the spring issue of the Claremont Review of Books in extremely dilatory fashion. One of the highlights of this issue is, unsurprisingly, William Voegeli, CRB senior editor. Voegeli is always worth reading, capable of distilling complex issues and multiple works into a trenchant analysis, at once erudite and digestible.
The Trans Fiasco: Will There Be an Accounting?
The "trans" fad has devastated the lives of many people, especially children. Will there ever be an accounting? In the U.K., there are signs of one: the National Health Service's Tavistock gender identity clinic for children is being shut down.
John Roberts' Wicked Good Year
The Chief Justice has been the focus of widespread criticism during the last Supreme Court term. But he deserves credit for getting virtually every single major case right.
"I've Never Seen Anything More Dystopian": Saudi Arabia Unveils 100-Mile Long MegaCity, And The Internet Is Terrified
Twitter users drew comparisons to dystopian horror Wednesday after Saudi Arabia shared an advertisement for a titanic megacity project it has proposed.
The Solution to Campus Wokeism? Enlightenment Principles
James Lindsay, who has worked to expose the lunacy of leftist ideologies such as critical race theory, spoke to young conservatives at Young America's Foundation's National Conservative Student Conference on Thursday.
West Virginia v. EPA: Getting to Actual Delegation
The Court should assimilate the "major questions" doctrine of West Virginia v. EPA and its precedents—including Chevron and what came even before that—to an approach that asks whether Congress has made an actual delegation. Only this will serve the relevant separation-of-powers principle.
Psst, candidates: Voters are tired of hearing about Trump and the 2020 election
If candidates want to win, they should stop talking about the past and start talking about how they intend to improve Arizona, today.