News of the Week for July 3rd, 2022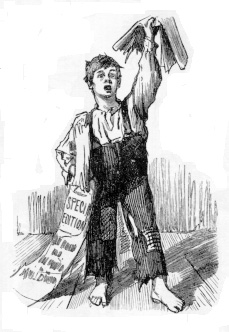 Election 2022
Joe O'Dea Wins Colorado GOP Primary after Democrats Spent Millions Boosting GOP Rival
Businessman Joe O'Dea easily won the Colorado Republican Senate primary on Tuesday. With 75 percent of precincts reporting, O'Dea led Ron Hanks 56.5 percent to 43.5 percent. Democrats spent at least $4 million to boost Hanks, who said the 2020 election was illegitimate and who would have been a weaker candidate in the general election.
Colorado GOP rejects candidates who back Trump election lie
Republicans in Colorado rejected two prominent candidates whose political profiles were centered on election falsehoods in a fresh reminder that fealty to former President Donald Trump's lies about mass voter fraud is no guarantee of success with conservative voters.
Indicted Election Denier Tina Peters Loses Her Own Election—and Denies She Lost
Tina Peters, the Colorado county clerk who flogged election conspiracy theories and was then indicted for allegedly breaching her own voting machines, lost her primary bid to become the secretary of state.
Abortion
Dobbs Decision
Jane's Revenge Continues to Target Churches and Pro-Life Resource Centers. Why Is the Justice Department MIA?
Ascension Catholic Church in Manhattan was defaced overnight last night with a threatening message from Jane's Revenge: "If abortion isn't safe, neither are you."
Don't Listen to Europe on Abortion
Last week, I wrote a post arguing that we should not listen to European leaders when they try to give America advice on regulating online free speech. Many of our wonderful National Review readers added on to my piece in the comments section, saying that we should not listen to Europe on anything. Over the weekend, their argument became stronger.
Wisconsin Gov: I'll grant clemency to any doctor performing abortions
Here's an odd fact that I don't recall hearing before. Were you aware that Wisconsin has had a law on the books banning almost all abortions since 1849? Even after Roe v Wade was decided, the law was never repealed. It simply became unenforceable. But now, after Dobbs, the law is technically back in effect. This has captured the attention of the state's Governor, Tony Evers, along with his state Attorney General and other Democrats. Evers is facing a tough reelection bid this year and he must believe that the abortion question will be a political winner for him because he decided to seize it with both hands over the weekend. He promised to work to ensure that the law would not be enforced on his watch, but he also went one step further. He said that if any doctor was charged under the law, he would grant them clemency.
Transgender Activist Who Created 'Gender Unicorn' Calls for 'Supreme Court Assassination Challenge'
A transgender activist who creates widely distributed educational resources for nonbinary students called for a "Supreme Court assassination challenge" on the same day Roe v. Wade was overturned.
Gun Rights
Rhode Island's New Gun Control Measures May Not Survive Constitutional Challenges
For now—especially in light of the Bruen decision—the arguments being offered for these laws are far from impressive.
California working on denying gun permits based on "ideological viewpoints"
The Supreme Court's decision in Bruen on Thursday didn't simply shoot down New York's onerous "good-cause requirement" in the gun permit application process. It set up similar laws in other states for likely revocation. One of those states is California, where they have their own requirement that applicants must show a "good cause" or "special need" before a carry permit is issued. State Attorney General Rob Bonta sent out a letter on Friday to law enforcement and government attorneys noting the change and saying that the state's current "may issue" regime should be able to be converted to a "shall issue" regime with few modifications. So that's good news, right?
Massive Trove of Gun Owners' Private Information Leaked by California Attorney General
California gun owners have been put at risk by the Attorney General's office after a new dashboard leaked their personal information. The California Department of Justice's 2022 Firearms Dashboard Portal went live on Monday with publicly-accessible files that include identifying information for those who have concealed carry permits. The leaked information includes the person's full name, home address, date of birth, and date their permit was issued. The data also shows the type of permit issued, indicating if the permit holder is a member of law enforcement or a judge.
New York Democrats Undermine Supreme Court 2nd Amendment Ruling In New Legislation
Among other things, lawful concealed carry of guns would be banned almost everwhere by designating much of society a "sensitive" location. State governors like Kathy Hochul in New York are banking on the limited SCOTUS docket to evade the ruling, even if they ultimately lose.
Hmmm: SCOTUS orders hint at broader reach for Bruen in gun cases
Perhaps the 6-3 majority in Bruen has only begun to flex its muscles on gun control. After issuing its last two opinions of this term, the Supreme Court published its final set of orders, and the Associated Press notices a very interesting pattern.
Even Worse Gun History from that Joshua Zeitz Essay
Notwithstanding the length of my critique of the Joshua Zeitz essay in Politico against originalism and the Supreme Court, I could not hope to capture all of its distortions of fact and law.
New NY bill: If you want to carry concealed, we'll need to see your social media accounts
Smells like a twofer, a First Amendment violation tucked inside a Second Amendment violation.
Hide the Decline
Environment &
"Green Energy"
Supreme Court rules for coal-producing states, limits EPA's power to fight climate change
The Supreme Court ruled Thursday for the major coal-producing states and sharply limited the Biden administration's authority to restrict the carbon pollution that is causing global warming.
Supreme Court Aborts The Green New Deal, Strikes Down EPA's Carbon-Emission Power Grab
Chief Justice Roberts for the 6-3 Majority – "Capping carbon dioxide emissions at a level that will force a nationwide transition away from the use of coal to generate electricity may be a sensible "solution to the crisis of the day." …. But it is not plausible that Congress gave EPA the authority to adopt on its own such a regulatory scheme …."
Supreme Court Rejects Broad EPA Authority to Regulate Greenhouse Gases from Power Plants
Chief Justice Roberts writes for a six-justice majority in West Virginia v. EPA.
Climate Policy, the Pre-Modern, and Rationing
That Britain has become a poster child for the stupidities of the current state of climate policy does not say much for its governing (if that's the word) Conservative party. That all Britain's other major parties would push the climate agenda in roughly the same direction does not change that fact, or the increasing possibility that the Tories, having squandered their great victory in 2019, are headed for defeat in 2024.
Green Fanaticism In the Netherlands
It isn't just the U.S.: around the world "green" fanatics are destroying livelihoods and dragging down standards of living. This instance comes from the Netherlands: "Dutch farmers protest livestock cuts to curb nitrogen."
China Slams U.S. Supreme Court's EPA Ruling, Tells Biden Admin to Stick to 'Climate' Obligations
WH Climate Czar John Kerry doubles down on climate agenda, says SCOTUS ruling "doesn't take away our ability to do a whole bunch of things that we need to get done."
Biden Administration Has America's Most Productive Oil Field in Its Crosshairs
EPA using ozone regulations to target the Permian Basin production, threatening to reduce American petroleum production even further.
Obamacare
Government in Healthcare
Dental CRT – Public Dentistry Organization Goes All-in on "Anti-racism"
The American Association of Public Health Dentistry has released a special issue of their Journal of Public Health Dentistry, promoting a Kendiian vision of "antiracism"
War & Terror
Good-Bye, Severodonetsk!
Was this Ukrainian defeat unavoidable?
Is Russia running out of ammo?
If they are, they're not running out quickly enough. Today brings news of a new mass-casualty event, many miles from where the two armies are engaged in the east.
Strengthening US Alliance Coordination in Indo-Pacific
The U.S., South Korean, and Japanese trilateral summit on the sidelines of the NATO summit signals progress on several key U.S. objectives in Asia.
Kallas: Estonia would be 'wiped from map' under existing NATO plans
Estonia would be wiped off the map and Tallinn's Old Town completely destroyed under NATO's current plans to defend the country from a Russian attack, Prime Minister Kaja Kallas (Reform) told the Financial Times (FT) newspaper and other foreign media outlets on Wednesday.
Turkey clears way for Finland, Sweden to join NATO – Stoltenberg
Turkey has agreed to support Finland and Sweden's bids for NATO membership, NATO Secretary General Jens Stoltenberg said on Tuesday.
Former Harry Reid Staffer Lobbies for Blacklisted Chinese Surveillance Firm
A chief of staff to former Democratic Senator Harry Reid registered to lobby for Hikvision, the Chinese surveillance firm under U.S. sanctions for its role in the Uyghur genocide. But he registered under the Lobbying Disclosure Act — not as a foreign agent — despite Hikvision's significant Chinese Communist Party and People's Liberation Army ties.
Sweden, Finland, and NATO: Turkey Drops Its 'Veto'
The best guess has been that Turkey was going to drop its refusal to agree that Sweden and Finland should become members of NATO. That now appears to have happened, somewhat earlier, perhaps, than anticipated.
Britain and allies face '1937 moment' following Ukraine war, head of army warns
General Sir Patrick Sanders says deterring Russia "means more of the army ready more of the time" and that he expects "all ranks to get ready, train hard and engage".
Secret Talks Signal New Cooperation in the Middle East
A recent Wall Street Journal article revealed that the United States coordinated a secret meeting in Sharm El Sheikh, Egypt, with Israeli and Arab military chiefs to counter the Iranian threat. The meeting included top military chiefs from the United States, Israel, Saudi Arabia, Qatar, and Egypt. That the talks were possible — after the long history of hostility between Israel and its Arab neighbors in the region — is in part attributable to President Trump's Middle East foreign policy, especially the Abraham Accords, which improved Arab–Israeli relations, and the decision to expand Central Command's area of coverage to include Israel.
Ukraine drives Russian forces from Snake Island, a setback for Moscow.
Russian troops have withdrawn from Snake Island in the Black Sea after repeated assaults by Ukrainian forces, a move that is a setback for Moscow's forces and possibly undermines their control over vital shipping lanes.
Russia In "Goodwill" Withdrawal From Ukraine's Snake Island To Free Up Grain Exports
Russia has taken a major step in trying to demonstrate to Western powers that it's serious about freeing up grain passage off Ukraine's coast and in the Black Sea, with on Thursday its military announcing the complete withdrawal of forces from Ukraine's Snake Island.
Ukraine: Russia pulls back forces from Snake Island
Russia claimed the move was a "goodwill gesture" to allow the export of Ukrainian agricultural products. Meanwhile, fighting intensified in Lysychansk, in the Donbas region.
Putin reacts to Finland, Sweden NATO bid. Promises "response in kind"
It seems like only yesterday when Vladimir Putin was saying that he has "no problem" with Finland or Sweden joining NATO and that such a move "would not pose a threat" to Russia. Actually, that was more than a month ago, but his tone changed a bit today. While NATO leaders were meeting in Spain, Putin announced to the media that if Finland and Sweden were to put any sort of NATO military assets in their countries near Russia's border, he would have to "respond in kind" to "create the same threats" against them. Putin clearly doesn't have any intention of turning down the temperature in the region, but his threat does raise another question. How many military assets does Russia have left to spare after pouring everything but the kitchen sink into Ukraine?
NATO: The Move to Forward Defense
The old idea that a relatively thin NATO "tripwire" along parts of the alliance's eastern flank would be enough to deter Russian aggression was not, in all probability, wrong, but, since the Russian attack on Ukraine, there has been growing unease in the Baltic states that, if the tripwire were to be snapped, the fallback plan — rescue within a few weeks — would be too late to save them from a terrible fate. Places such as Bucha, near Kyiv, were liberated from Russian occupation within a few weeks, but the intervening period saw widespread destruction and mass murder.
Hershel "Woody" Williams, Last Living World War II Medal of Honor Winner, Dead At 98
Sad news: Hershel "Woody" Williams, the last living Medal of Honor winner from World War II, has died at age 98.
China Is More Dependent on U.S. And Our Technology Than You Think
The Biden administration has been wrong to frame U.S.-China competition as a technological competition. This is because, in most areas, there is no technology competition between the two countries. There is only China's reliance on the U.S.—a far more technologically advanced nation with far more technologically advanced allies and trading partners. And it's in the U.S. interest to keep it that way and maintain—and even expand—America's tech advantage.
NATO Warns about 'No-Limits' Partnership between Russia and China
This week's NATO summit was significant for a whole host of reasons that have already been picked over extensively. From an agreement paving the way toward the accession of Finland and Sweden to NATO to President Biden's decision to base U.S. troops in Poland, there were several notable announcements that resulted from Russia's invasion of Ukraine.
Ukraine could neutralize Russia's Black Sea fleet
With recent Russian advances in the Donbas region, many are becoming worried that Russia might actually be able to continue grinding on until they "win" Putin's war and permanently annex more Ukrainian territory. But the other pressing matter that's growing more urgent by the week is the blockade of Ukrainian grain and other agricultural produce, preventing the food from reaching the world market. This is being done by design, no matter what Vladimir Putin may say about it in public. Sierra Leone, South Sudan, and much of sub-Saharan Africa are already experiencing food emergencies. If this situation continues, it will prompt a fresh wave of migrants heading north to escape starvation. This will further destabilize the situation around the Mediterranean and across much of Europe, all to Russia's benefit.
LEAKED: U.S. Navy Pronoun Directive
The following U.S. Navy pronoun directive was leaked to National Review at great personal risk. It would seem that the Navy's recent pronoun training video has left many sailors confused about what pronouns are, how to use them, and why they should care. This document is super legitimate and comes from an anonymous leaker in the Navy and not from the desk of Luther Abel.
National
New York Supreme Court Strikes Down NYC Law Allowing Non-Citizens to Vote in Local Elections
The law is clear: "No person shall be qualified to register for and vote at any election unless he is a citizen of the United States and is or will be, on the day of such election…"
Biden's Sex Police
The White Houses's new regulations will gut due-process rights for college students accused of sexual misconduct.
Rudy Giuliani assaulted in New York grocery store, worker arrested
Rudy Giuliani was campaigning for his son Andrew on Sunday afternoon in a grocery store on Staten Island. A store worker came up from behind Giuliani and slapped him on the back. He said, 'Hey, what's up, scumbag?' as he walked by. Giuliani said the man was upset over the Supreme Court's ruling that overturned Roe v Wade.
The Not-So-Subtle National Ambitions of Some Democratic Governors
When you see California governor Gavin Newsom making videos about joining the Trump social media network, "Truth Social," you know Newsom either has way too much free time on his hands, or he wants to position himself as one of the Democrats most eager to fight Donald Trump.
Giant Sunspot Forms, Poised to Aim M-Class Solar Flare Toward Earth
Increased solar activity is causing satellites to plummet from orbit.
(De)Grading for Equity: New grading scheme arriving soon to NAIS private schools
An upcoming "Equity Design Lab" signals new grading practices at elite NAIS schools, explicitly designed to benefit some racialized groups while disadvantaging others.
Biden sends team to make nice with Venezuela
While everyone's attention is focused elsewhere during these chaotic days, the White House has "quietly" sent a delegation to Venezuela to meet with government representatives there. (The word "quietly" was chosen by the Associated Press to describe the trip.) And there are plenty of reasons to want to keep such a trip quiet. The purpose of the visit is being described as a diplomatic effort to secure the release of American captives including four Citgo executives that Nicolas Maduro has been holding hostage for the past four years. But there are obviously other items on the agenda to be discussed and Maduro is playing up this visit to his own benefit.
Jill Filipovic's Bad Electoral College History
Writing in the Guardian today, feminist author Jill Filipovic attributes Roe v. Wade's demise to the fact that "the Republican party proved itself willing to lie, cheat, and steal to get their way; and as a result, Americans are now living in an undemocratic nation of reactionary minority rule."
The Money behind the Transgender Movement
Today, Illinois voters go to the polls in the state's party primaries. Democrats are virtually certain to renominate J. B. Pritzker, the state's incumbent governor, even though his policies have managed to drive longtime Illinois businesses such as Caterpillar out of the state.
Senate Advances Biden's Global-Media Nominee amid Mounting Conservative Criticism
The Senate moved closer to rubber-stamping a controversial Biden nominee as a key committee voted to advance the president's pick to run the agency that oversees Voice of America and other U.S.-funded media with a global audience in the hundreds of millions.
Discrimination at Brown University
In May, Brown University offered an online teacher-training course in Mindfulness-Based Stress Reduction (MBSR) that ironically created a lot of stress among the population that was not allowed to take the course: whites and Asians. The course was only offered to BIPOC (Black, Indigenous, and People of Color) students, and even to students who did not attend Brown. One anonymous student filed a complaint against the university on May 13 with the Foundation Against Intolerance & Racism (FAIR). According to the complaint, the professors of the class are only those who identify as BIPOC (supporting professors may be white). The student wrote, "Brown is offering a RACE-BASED teacher training program that is ONLY open to certain demographics (black, latino, indigenous)." The anonymous student also pointed out the reality of the situation: "This is a return to educational segregation based on skin color." The student claims in their complaint that only BIPOC students receive financial aid in the MBSR program, which the student rightly decries as "discriminatory." The student has decided to unenroll from the MBSR program because of the school's decision to engage in patent segregation
Venus Aerospace unveils its new dart-like Mach 9 hypersonic plane design
"Deep Tech" startup Venus Aerospace's "Stargazer" aircraft is claimed to be capable of circling Earth in one hour.
SCOTUS watch: Deking EPA, gutting Gorsuch, and sapping state sovereignty
The most-awaited decision left in this Supreme Court term is … still awaited after this morning. We will not find out about whether the EPA's governing statute allows it to treat carbon as a pollutant under the Clean Air Act until tomorrow, when the court will publish its last two opinions from this term. Today, however, the court released what may be Justice Stephen Breyer's valedictory decision, and gutted one of Justice Neil Gorsuch's signature cases.
Youngkin meets with megadonors amid hints he's mulling White House bid
Gov. Glenn Youngkin flew to New York last week to meet privately with GOP megadonors in Manhattan, a move that underscores recent hints that the Republican is considering a run for president in 2024.
SCOTUS: Oklahoma Can Prosecute Non-Native Americans for Crimes Committed on Native American Lands
"Castro-Huerta's argument would require this Court to treat Indian victims as second-class citizens. We decline to do so."
Supreme Court allows Biden to end Trump-era 'Remain in Mexico' policy
The policy required people seeking asylum at the southern border to wait in Mexico while their claims were decided.
Parents File Lawsuit Against Loudoun County Schools Over Violations of Rights
"Parents across the country should be shocked and horrified to see a once-respected school system systematically destroyed"
SCOTUS rebukes EPA on climate-change regulation, 6-3 — but sides with Biden on immigration
Chief Justice John Roberts giveth, and Chief Justice John Roberts taketh away. The Supreme Court delivered its final two opinions of this term, both authored by Roberts, which turned into a split for Joe Biden overall. In a surprise, the court freed Biden from the injunction that forced him to enforce the Trump-era Remain in Mexico party, deciding Biden v Texas on a 5-4 split that also brought Justice Brett Kavanaugh along as the (arguably) deciding vote.
Taiwan, US to hold first trade talks under new initiative
Island's top trade negotiator John Deng and deputy US trade representative Sarah Bianchi will meet virtually after Deng tested positive for Covid-19. Discussion is likely to anger Beijing, which has voiced opposition to the framework that was announced at the start of this month
"Take that restorative justice bull**** and shove it up your ***es"
I'll ask your forgiveness for the rather crude nature of the title, but that is a direct quote from Ms. Madeline Brame of New York City. She was the mother of Hason Correa, a 35-year-old US Army veteran, and father of three who was beaten and stabbed to death by gang members in Harlem in 2018. The wheels of justice may have turned slowly, but the police finally arrested Travis Stewart for the murder and his day in court arrived yesterday, with Ms. Brame in attendance. But it turned out that soft-on-crime District Attorney Alvin Bragg's office had cut a plea deal with the defendant and he was given only a seven-year sentence, despite his lengthy record and confession to committing a particularly brutal murder. That was too much for the victim's mother and she erupted into a tirade against the prosecutors.
Roberts rules
Can the left amp up the hysteria past 11 to 12 or 13? The Supreme Court ruled against the EPA this morning in a 6-3 decision written by Chief Justice Roberts. The case is West Virginia v. EPA.
The return of the major-questions doctrine
Yesterday, Ed reviewed the Supreme Court ruling in West Virginia v EPA, in which the court ruled that the EPA had significantly overstepped its authority in the broad regulation of carbon emissions. The ruling was grounded in what's known as the "major questions doctrine." (Also variously known as the major rules doctrine or the major cases doctrine.) This set off another round of panic and hysteria among liberals, some of whom declared that the court had decided that "the world should burn." Others who are fans of congressional oversight of the executive branch welcomed the decision as a victory. We haven't seen very much of this doctrine in recent decades, but if this is the direction that the recently altered court is taking, it's a potentially hopeful sign for the future.
California school board member calls for boycott of July 4th celebrations
Anamarie Avila Farias, is a member of the Contra Costa County Board of Education in California. She posted on Facebook Tuesday that people should "BOYCOTT 4TH OF JULY.." Then she asked, "What do you think?"
Justice Dept. subpoenas two Arizona state senators in Jan. 6 probe
The Justice Department has subpoenaed two Republican Arizona state senators for information tied to possible correspondence with President Donald Trump's attorneys as attempts to overturn the results of the 2020 presidential election were underway.
Harvard Affirmative Action, Gay Rights Cases Are Next Up at Supreme Court
The US Supreme Court reshaped the legal landscape in dramatic ways in the past few months, and it may just be getting started.
Forget Carson! Remember the Maine Human Rights Act.
Maine finds a way to undercut Carson v. Maikin.
Short Circuit: A Roundup of Recent Federal Court Decisions
Rare gems, neutral judges, and a blindsided referee.
Democrats of Pima County Arizona Celebrate Independence Day by Saying 'F**k the Fourth'
"PCDP posted a graphic advertising a women's march which, we agree, was in poor taste."
Pete Buttigieg Launching Billion Dollar Program to Build Racial Equity in Roads
"the first-ever dedicated federal initiative to unify neighborhoods living with the impacts of past infrastructure choices that divided them"
Nobody vetted Herschel Walker
Something bizarre seems to be happening in Georgia as we move into the dog days of summer. As recently this week, Joe Biden's approval rating in the Peach State is far underwater, along with views of his party's handling of the country in general. Voters there told Quinnipiac this week that reproductive rights and social justice are not major interests, with most being focused on inflation, high prices, and crime. The table seems to be set for the GOP to deliver a strong showing in the midterms just four months from now. (Yes, four months can be an eternity in politics, but the pages on the calendar are running out rapidly.) So with all of those positive signs for Republicans in Georgia, how is it that the Q-poll I mentioned simultaneously shows Raphael Warnock pulling out to a ten-point lead over Herschel Walker?
Arredondo resigns from Uvalde City Council
Less than two months ago, everything seemed to be looking up for Pete Arredondo. He had climbed through the ranks of the Uvalde Schools Police Department to become Chief of Police. Then, on May 7th, he won a seat on the City Council. Local news outlets speculated that he might have his eye on the Mayor's office. Then on May 24th, the slaughter at the school took place. After the many inaccuracies in the initial story we were told were made public, Arredondo went from potentially being a leader n the midst of a crisis to being viewed by the entire nation as an incompetent liar at best, if not a villain. And now he has resigned from his new position on the council barely a month after being sworn in. Arredondo and his attorney continue to decline requests for comment from the national media.
Economy & Taxes
Shortages of Neon, Other Rare Gases Likely in Wake of Russia Limiting Exports
Semiconductor chip shortage likely to follow in its wake.
Russia Slips Into Historic Default as Sanctions Muddy Next Steps
Russia defaulted on its external sovereign bonds for the first time in a century, the culmination of ever-tougher Western sanctions that shut down payment routes to overseas creditors.
Metals Haven't Crashed This Hard Since the Great Recession
Industrial metals are on track for the worst quarter since the 2008 financial crisis as prices are pummeled by recession worries. Copper, the great economic bellwether, has ricocheted into a bear market from a record four months ago, while tin just tumbled 21% in its worst week since a 1980s crisis froze London trading for four years.
Bidenflation: The price of a July 4th cookout is up 17% this year
Remember last year when the White House proudly told us that we would be saving a whopping 16 cents on our July 4th cook-outs? The narrative at the time was that, hot dog! the Biden economic plan was working! The White House posted a corny tweet with the news. Good times, good times.
Working From a Tropical Island Is the New Working From Home
In the new world of work, there's a new type of employee: The business-leisure traveler.
Chemical Shortages Affecting U.S. Farms Described as "Off the Charts"
U.N. Secretary-General warns of 'catastrophe' from global food shortage.
Inflation Hits Americans' July 4 Celebrations
Campus Reform Reporter Alexa Schwerha spoke with young Americans in Georgetown about how inflation will impact their Fourth of July weekend.
International
Northern Ireland Protocol: Government bid to override parts of Brexit deal passes first Commons hurdle
Boris Johnson's legislation to scrap parts of the Northern Ireland Protocol has cleared its first Commons hurdle. The bill passed by 295 votes to 221 despite attracting fierce criticism from a number of MPs on the Tory benches as well as the opposition.
Scottish independence: 19 October 2023 proposed as date for referendum
Scotland's first minister has proposed 19 October 2023 as the date for another referendum on independence.
Spain and Morocco Mend Their Relationship While Spain and Algeria's Splinters
Spanish Prime Minister Pedro Sanchez recently wrote to Moroccan King Mohammed VI that Morocco's autonomy plan for the Western Sahara is the only "serious, realistic, and credible" solution to the conflict there. Sanchez's letter marked a surprising reversal in Spanish policy that has roiled diplomatic relations in the region.
Lifestyles of the Rich and Communist: Fidel Castro's grandson promotes his big party in Havana
While Cubans suffer through unprecedented blackouts and struggle to find enough food to eat, Fidel Castro's grandson Sandro Castro is partying like it's 1959.
South Africans left in the dark after grid collapse
South Africa is one of the most developed nations on the continent of Africa, with a GDP higher than any other nation there except Nigeria. They also boast a more advanced infrastructure than most of their neighbors. But this week you might not have been able to recognize those advancements since large parts of the country wound up being subjected to rolling blackouts for large portions of each day. Many residents claimed that the power was off for as much as nine hours per day. South Africa relies on electrical heating for a majority of both residential and business properties and winter has arrived there, so the situation is growing critical. But these outages didn't have anything to do with winter storms or other natural disasters. Like many other countries, South Africa's electrical grid simply couldn't keep up with the demand for power, and the main utility company in the country, Eskom, was forced to cycle the power off to avoid having the grid collapse entirely.
Opinion
Make policy on facts, not fictions
You might be tempted to give Jim Marchant credit for consistency. The former assemblyman and Republican nominee for secretary of state has been a proponent of the notion that elections in Nevada are fraudulent. He believes it so much, in fact, that he doubted his own victory in this month's primary.
Colombia shows that in this environment, even the best governments cannot win
The final domino has been toppled. The last time that Latin America swung to the populist Left, Colombia alone defied the trend. Hugo Chavez's victory in Venezuela paved the way for victories by allies and mimics around the region. By 2008, every other Latin American state was in the hands of the radicals — even square, bourgeois Uruguay, after 175 years of alternating Blanco and Colorado governments, elected a socialist-communist coalition. Colombia alone held out, sticking loyally to the conservatives who had defeated the narco-terrorists and delivered strong economic growth.
Against the Great Reset: 'The Great Regression'
The Great Reset was first concocted at the World Economic Forum in Davos by its founder Klaus Schwab as a way to assemble together global success stories like himself. His idea apparently was that grandees who have done well for themselves could do even better for the rest of us—if these anointed could just be unbound and given enough power and authority to craft rules for nearly eight billion of the planet's ignorant.
The big winner from the January 6 hearings: Ron DeSantis?
So says Matt Lewis, but I assume his opinion is universally shared. If DeSantis isn't the big winner, who is?
To Stupidity, and Beyond
What we can all learn from Beavis and Butt-Head
July 1, 1776: Caesar Rodney's Midnight Ride to Vote for Independence
We owe a lot to this Founding Father for our independence.
Why America Still Rocks
This is the last Morning Jolt until July 5. Heading into the Independence Day weekend, a new Gallup poll suggests that Americans' patriotism is starting to wane — which raises the questions of just what it means to say you love your country and how to think about the country's problems and flaws. Finally, the lament that 'things have never been this bad' is usually an indicator of historical illiteracy.
Problems With Jimmy Carter-Joe Biden Comparisons
As summer approaches and midterm elections loom, it's hard to imagine a worse climate for President Joe Biden.
July 2, 1776: Continental Congress Votes in Favor of Independence
YES!
The Long-Term Problem with Responding to a Crisis with Scapegoating
One of the problems with the Biden White House's scapegoating strategy for high gas prices is that even if the president succeeds in diverting blame from his administration to oil companies, gas station operators, or Vladimir Putin . . . he, and the country, are still stuck with high gas prices.