News of the Week for June 19th, 2022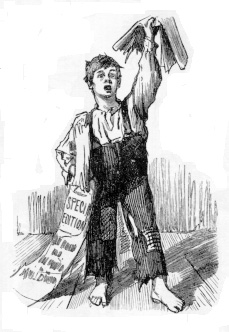 Election 2022
Underwater in 48 states: Slidin' Biden hits record low 33/56 in Civiqs poll
Everybody do the Joe Biden Limbo — how low can he go? According to the latest data from Civiqs, Biden has managed to get to his all-time low in job approval, as well as states in which he's appreciated. His 33/56 is his lowest on approval and ties his highest in disapproval, while only Hawaii and Vermont put him in positive territory.
Bad vibes: Dr. Oz is underperforming Doug Mastriano in a new Pennsylvania poll
How despairing you feel about these results depends on how charitable you want to be to Republican voters.
Kari Lake is horrified by kids at drag shows but did she let her own daughter watch one?
Kari Lake is worried about the impact of drag shows on children but a well-known Valley drag queen in Phoenix says she performed at Lake's house, in front of Lake's young daughter.
Gun Rights
"Serious doubts" about gun deal emerge as Senate conservatives begin to push back
This helps explain why Cornyn skipped town in frustration yesterday after the two sides missed a deadline for a final agreement. He's not just trying to drive a hard bargain with Democrats. He's trying to perform for his Republican colleagues, who'll one day be asked to choose a successor to Mitch McConnell and will want to know that he's not a soft touch when negotiating with the other party.
Hide the Decline
Environment &
"Green Energy"
Dems "Renewable" Energy Plans Face Battery Shortage As They Run Up Cost Of Reliable Fossil Fuels
One industry CEO says battery shortage will be followed by lack of raw materials.
Six Major Problems With "Green" Transition
German economist Hans Werner Sinn identifies six major problems with Europe's fanciful plan to transition to wind and solar energy
Biden's Climate Czarina Wants Big Tech Censorship of Climate-Related Debate
Gina McCarthy earns another round of flaming criticism for her approach, which is not based on science but green justice activism.
Mayor Pete threatens the airlines
A funny thing happened on the way to the Big Apple, at least for Pete Buttigieg, who is allegedly our Secretary of Transportation. He had just concluded a meeting with the heads of the major airlines in Washington and was heading out for another scheduled event in New York City. But after arriving at the airport, his flight was canceled. Buttigieg wound up having to drive instead. That was apparently what it took to get Mayor Pete's attention, despite the fact that air travelers have been dealing with cancelations and huge delays for quite a while now. But fear not. Buttigieg is on the job and plans to do something to correct the situation. He's going to threaten the airlines with punishment by the federal government if they don't make things run more smoothly. I'm sure that will fix everything.
France's nuclear power industry is struggling just when Europe needs it the most
The EU has been trying to end its reliance on Russian energy as quickly as possible. As Ed noted last month, the clamp down on Russian oil imports had a lot of loopholes. Cutting off the supply of Russian gas wasn't really an option for Germany but earlier this week Russia's Gazprom announced it would be cutting supplies by 60%, allegedly because of needed repairs. While all of this is going on, France would seem to be in a good position because about 70% of its electricity is generated by nuclear power. In theory, France could continue to export power to other European countries to help make up for some of what was lost because of all the sanctions against Russia. Unfortunately, that's not how it's working out. At the moment Europe needs it most, France's nuclear industry has been hit with a string of problems.
Obamacare
Government in Healthcare
WHO Will Rename Monkeypox as Scientists Claim It's 'Discriminatory' and 'Stigmatizing'
Meanwhile, WHO is investigating reports of monkeypox virus in semen.
War & Terror
Taiwan Official Warns Supersonic Cruise Missile Can Strike Beijing
As China's hostility intensifies, a top Taiwanese official warns that the Yun Feng supersonic cruise missile can reach out and touch Beijing.
Jane's Revenge Threatens Domestic Terrorism
They are calling for open warfare on pro-life ministries.
Pro-Life Facilities Are Under Attack. A Top DOJ Official Called Them 'Fake Clinics.'
The Justice Department official who investigates attacks on reproductive health care facilities has been a staunch critic of pro-life crisis pregnancy centers, dozens of which have been vandalized by abortion supporters over the past month.
How China could invade Taiwan with terrifying drone swarms & one million troops in attack 'worse than Ukraine'
CHINA could launch a massive assault on Taiwan that could be even more devastating than Russia's attack on Ukraine, experts warned.
Jane's Revenge Threats against Pro-Lifers Presage a New 'Bleeding Kansas'
I worry that the country is entering a violent time akin to "Bleeding Kansas," an era during the 1850s when pro- and anti-slavery partisans — most famously, the abolitionist terrorist John Brown — violently contested with each other for political control of the then-territory.
Medvedev: Ukraine "may not exist" in two years
Russian Prime Minister Dmitry Medvedev clearly doesn't see an end to the war in Ukraine coming any time soon, nor does he see any prospects for a Ukrainian victory. In a speculative post on his Telegram channel this week, the former President of the Russian Federation appeared to scoff at proposals to ship additional western energy into Ukraine. In an even more ominous suggestion, Medvedev wondered why any long-range plans for meeting Ukraine's energy needs are being discussed when two years from now Ukraine might not even "exist on the world map.." Medvedev is one of Putin's closest advisors in addition to being a highly placed official in the Russian government. This may have simply been some propaganda to prop up morale at home, but it certainly sounds as if Moscow is prepared for this war to drag on for a very long time and they might not be satisfied with simply keeping the territory they are currently occupying in the eastern reaches of Ukraine.
China launches high-tech aircraft carrier in naval milestone
Beijing launched a new-generation aircraft carrier Friday, the first such ship to be both designed and built in China, in a milestone as it seeks to extend the range and power of its navy.
Three Seas Initiative Deserves Greater Attention, America's Increased Strategic Support
The upcoming Three Seas Initiative meetings present a critically important opportunity for the initiative's partners to work together to reboot their commitment to advancing shared values and pragmatic policies that enhance economic freedom and security.
National
Washington State Supreme Court Imposes Different Standards On Police "Seizures" For "BIPOC" and Whites
Two identical factual circumstances of a police encounter maybe result in different judicial results depending on whether the person is BIPOC or not-BIPOC (i.e. white). This is a good example of how social justice and Critical Race Theory verbiage and language accelerated by the BLM protests of 2020 have penetrated the judiciary.
Lawsuit Challenges Attempts to Inject "Liberated Ethnic Studies" Curriculum Into California Schools
LA teachers' union allegedly is working covertly to sneak LESMCI curriculum into LA schools, while Castro Valley school district openly paid to push the anti-Israel and anti-Jewish agenda on its students.
SCOTUS to protesters: Psyche!
Angry mobs of demonstrators threatened to shut down the Supreme Court today in order to protest the presumed evisceration of Roe. Instead, the justices cleared out five lower-profile cases from a backlog that had looked daunting. Even the most interesting of these, a ruling in Kemp v US on sentencing in a firearms case, was a generally unanimous ruling on a technicality.
Important Free-Speech Win Kiboshes University of Houston's Unconstitutional 'Harassment' Policy
A federal-court agreement last Friday (June 10) in Free Speech v. Khator et al. has overturned a University of Houston policy that conservatives charged was unconstitutional and threatened students' free-speech rights. The extreme "harassment" policy issued by the school (Renu Khator is its president) in late 2021 sought to stretch its scope and disciplinary powers to anything said or communicated anywhere, anytime, on campus, off campus, or on social media. The lawsuit resulting in the policy reversal was filed in February by Speech First, a relatively new nonprofit organization that describes itself as a "membership association of students, parents, faculty, alumni, and concerned citizens who've had enough of the toxic censorship culture on college campuses, and who want to fight back."
Intercept: Many progressive advocacy groups are at war internally over woke issues
We've seen this happen recently at the Washington Post where for about a week there was so much contention inside and outside the paper that it became difficult for people to get any work done. As I pointed out last week, the final turn in the battle was one in which Felicia Sonmez accused those who were asking her to knock off the criticism of being white supremacists. That set up a Robin DiAngelo-style Kafka trap in which any denial of guilt was taken as proof of guilt.
Happy the Elephant Isn't a Person, Top New York Court Rules
An Asian elephant named Happy that has been at the Bronx Zoo for more than 40 years will remain there after New York's highest court ruled on Tuesday that she is not a person, in a legal sense, and therefore not entitled to a fundamental human right.
Did D.C. Mayor Muriel Bowser Violate the Flag Code?
Yesterday, Washington, D.C., mayor Muriel Bowser hung 51-star flags along Pennsylvania Avenue to advocate for the district's ascension as the newest state in the Union.
More Californians emigrating to Mexico
Since "the new normal" now includes the option for many people to work from home on a permanent basis, employees are realizing that they have a lot more options in terms of where "home" might be located. This is true in California as well, and particularly so in the San Diego area near the Mexico border. Between the rising crime rates and the staggering cost of living, fleeing California is being seen as an increasingly attractive option for many residents. But that doesn't mean you have to give up your job if you have the option of telecommuting. So where are they going? In many cases, it turns out that Californians are emigrating to Mexico and working from there. And as the Daily Wire reports this week, there is some rich irony in this latest mobility trend.
Arizona high school club asked students how they knew they were straight
A student leadership and diversity club in a Phoenix-area school district asked students a series of questions on their sexuality, including how they knew they were straight.
DA Gascon's team is 'hellbent on blowing up the criminal-justice system in the name of progress'
This piece appeared today on Bari Weiss' Substack site and it makes the case that LA County DA George Gascon isn't just another progressive prosecutor looking to reform the criminal justice system, he's something far more extreme. The story opens with the death of a man named Julian Andrade who was brutally murdered by a group of people who thought he'd stolen drugs from them.
Pelosi: Drag 'Is What America Is All About'
When Nancy Pelosi appeared on RuPaul's Drag Race All Stars to opine that "Your freedom of expression, of yourselves in drag, is what America is all about. I say that all the time to my friends in drag," she wasn't entirely off-base. True, drag isn't as American as, say, exercising one's freedom to own guns, unless I missed a constitutional amendment on men wearing taffeta ball gowns, but America is certainly all about the freedom to be weird and was in fact founded by weirdos who were much farther out of the mainstream than drag queens are today.
Michigan AG: "A drag queen for every school"
If you're bothered listening to this, imagine how painful it must be for sane Democrats like Ruy Teixeira who grasp their party's problems with the electorate even if the party establishment doesn't.
Mystery solved: Montana governor returns to state as it endures historic flooding
Don't you just hate it when the state you govern experiences historic flooding and you're in Tuscany taking a little break with your wife? Such is the firestorm Montana's Governor Greg Gianforte finds himself in. The Republican governor left the country for Tuscany on a previously scheduled vacation with his wife, before torrential rain and rapid snowmelt triggered devastating floods in southern Montana. Gianforte's critics are having a field day with his bad timing.
Group Working to Recall Los Angeles DA George Gascón Says it Now Has Required Number of Signatures
Just this week, two police officers were killed in Los Angeles by a known criminal who was set free thanks to the policies of George Gascón.
Art teacher fired — let students pose topless, simulate masturbation on camera
A high school teacher has been fired from her job after she let female students take topless photos for an art project.
Will Your "Smart" Devices and AI Apps Have a Legal Duty to Report on You?
I just ran across an interesting article, "Should AI Psychotherapy App Marketers Have a Tarasoff Duty?," which answers the question in its title "yes": Just as human psychotherapists in most states have a legal obligation to warn potential victims of a patient if the patient says something that suggests a plan to harm the victim (that's the Tarasoff duty, so named after a 1976 California Supreme Court case), so AI programs being used by the patient must do the same.
Short Circuit: A Roundup of Recent Federal Court Decisions
Fragile vessels, unlawful encouragement, and an unchastened district attorney.
Crenshaw, Cruz confronted at Texas GOP convention by far-right activists
It isn't just Senator John Cornyn who has a story of facing heat from grassroots activists at the Republican Party of Texas convention in Houston. Rep. Dan Crenshaw and Senator Ted Cruz were confronted by a delegate who is also a podcaster and conspiracy theorist. He caused scenes by confronting both politicians and posting his actions online.
Economy & Taxes
Powell Facing Choice Between Elevated US Inflation and Recession
Federal Reserve Chair Jerome Powell is facing an increasingly grim calculus after yet another hot inflation reading last week: He probably has to push the economy into recession in order to regain control of prices.
Soaring inflation fuels bets on sharper Fed rate hikes
Stubbornly hot U.S. inflation is fueling bets that the Federal Reserve will get more aggressive about trying to cool price pressures and even potentially ditch its own forward guidance by delivering a jumbo-sized interest rate hike in coming months.
Are housing and jobs markets bubbles about to pop?
If so, we can thank the cheap money that usually create asset bubbles — and point again to a Federal Reserve dissenter as a prophet. Fortune warned this morning that housing prices in as many as 40 markets could sharply drop over the next year as stagflation necessarily turns into recession. It won't create as much damage as the housing-bubble pop did in the 2008 financial crisis, but it will leave the most recent home purchasers without a seat when the music stops
Wholesale prices rose 10.8% in May, near a record annual pace
The producer price index rose 0.8% for the month and 10.8% over the past year. The monthly gain was in line with estimates and the annual gain was slightly off the record 11.5% hit earlier this year. The data is significant in that prices at the wholesale level feed through to consumer prices.
Fed hikes its benchmark interest rate by 0.75 percentage point, the biggest increase since 1994
The Federal Reserve raised its benchmark interest rates three-quarters of a percentage point in its most aggressive hike since 1994. According to the "dot plot" of individual members' expectations, the Fed's benchmark rate will end the year at 3.4%, an upward revision of 1.5 percentage points from the March estimate. Officials also significantly cut their outlook for 2022 economic growth, now anticipating just a 1.7% gain in GDP, down from 2.8% from March.
Caterpillar Moves HQ from Illinois to Texas
Caterpillar, long based in Illinois, announced today it will be moving its headquarters to Texas. The manufacturer of construction and mining equipment said today in a press release that its offices in Irving, Texas (near Dallas), would now be the company's headquarters instead of its current home in Deerfield, Ill., just outside Chicago.
China Uses COVID-19 App to Prevent Run on Rural Banks
Chinese bank customers left clueless as to why as three local banks froze deposits.
Bidenflation blast: Dow falls below 30K while mortgage rates skyrocket
Every once in a while, Joe Biden manages to tell the truth. "We're changing people's lives!" Biden shouted this week to an AFL-CIO meeting, defending his reckless spending.
California legislators want to help you buy a house with down payment, 'shared equity'
Legislators propose a $1-billion-a-year down payment program for first-time buyers, given the high cost of housing and rising mortgage interest rates, in exchange for a partial stake.
Mamma Mia! Olive Oil May Be Next Commodity Shortage Coming
The troubles began just over decade ago when a bacteria began killing olive trees in Italy.
Flippy the robot is slowly making its way into more restaurants
It has been more than four years since I wrote about an LA burger joint called CaliBurger which had a unique gimmick. Instead of the usual cook, CaliBurger had installed Flippy, a burger making robot in the kitchen. Flippy couldn't do everything but he could cook the burgers using separate spatulas for raw and cooked meat. At the time I wrote, "once you see it in action, it seems inevitable."
International
Venezuela officially joins the Axis of Evil
We've spent a fair amount of time over the past year examining how the ongoing realignment of relationships between adversarial nations has been congealing into a 21st-century Axis of Evil. It's been spreading across the globe at an alarming rate. The first suspects that immediately come to mind are Russia (of course), China, North Korea, and Iran. Turkey is edging increasingly close to having its membership card stamped. But one of the other bad actors that seemed to be mostly left out of the club is Venezuela. They've had their fair share of interactions with Russia and China, particularly when it comes to dealing with the nation's collapsed oil industry, but such agreements always seemed to be more like a matter of convenience than anything else. That changed this weekend, however, after Venezuelan dictator Nicolas Maduro traveled to Tehran for a meeting with Iranian President Ebrahim Raisi. By the time the two-day meeting had concluded, the two had signed a 20-year cooperation agreement, cementing their fortunes together for the foreseeable future. And to sweeten the deal, Iran flagrantly violated the international sanctions on Venezuela by sending a large shipment of oil to Maduro's nation.
The Trans Debate Erupts in Ireland
Ireland is a very small country, roughly 10 percent larger by population than Louisiana. It's interesting to see the debate about transgenderism erupt there almost overnight.
Colombia faces presidential choice between leftist, populist
Colombians can count on one thing: The country's presidential politics will drastically change after Sunday's runoff election.
Mexico's 'Aborteria' Is a Haven of Last Resort for Women From Texas
In a calm residential neighborhood, 15 minutes from the center of Monterrey, Mexico, on the second floor of their house, Sandra Cardona and Vanessa Jimenez created an abortion sanctuary.
Jailed for Bad Memes
This is what happens when your country doesn't have a First Amendment
Physicists link two time crystals in seemingly impossible experiment
New time crystal achievement could help bridge classical and quantum physics.
Duterte's Daughter Sworn in as Philippines Vice President
Sara Duterte-Carpio, daughter of outgoing Philippine President Rodrigo Duterte, was sworn in as the country's 15th vice president on Sunday, calling for national unity following a divisive election campaign.
Leftist Petro wins Colombia presidential election
Leftist Gustavo Petro, a former member of the M-19 guerrilla movement who has vowed profound social and economic change, will be Colombia's next president after beating construction magnate Rodolfo Hernandez in an election on Sunday.
Opinion
Pro-Lifers Need Not Be Concerned By a Recent Gallup Poll
Gallup recently released the results of its annual survey of Americans' attitudes toward abortion. The results may come as a disappointment to some pro-lifers. The poll shows that 55 percent of Americans identify as "pro-choice," a five-point increase from the Gallup poll in May 2021. Furthermore, nearly every question included in this Gallup poll indicated that there was a five- to six-point gain in support for legal abortion since that 2021 survey.
Ron DeSantis Can Save America's Universities
Jason Garcia at the Seeking Rents Substack recently published a piece entitled "Ron DeSantis plotted an all-out assault on public universities." Garcia's piece is based on public-records requests for communications between DeSantis's office and the Florida state legislature. In particular, Garcia's report refers to lengthy and heretofore unpublished draft legislation, composed, he says, at the request of the governor's office and designed to reform Florida's public university system. The bulk of this draft legislation was not introduced during the now-completed 2022 Florida legislative session, and DeSantis's office declined to comment when Garcia asked whether the governor has plans to introduce it in the future.
A bit of a rant on the Senate GOP compromise on gun control
When the prospective deal in the Senate on a gun control bill was revealed on Sunday, Allahpundit shared some of his observations and analysis. As is the case with any of us, I probably won't view it exactly the same way. But there were others from the conservative side of the aisle weighing in, some in rather surprising ways. For example, when I first looked at an editorial from the staff of the Washington Examiner titled "Sensible Senate steps to reduce gun deaths," I assumed it was a satirical piece. It was not. I'm going to share the first three paragraphs of this editorial with you here before commenting so you can get a sense of the tone. And I'll include a reminder that this was not intended as a satirical piece.
The Double-Jeopardy Clause's Protections Are Troublingly Narrow
Yesterday's Supreme Court's decision in Denezpi v. United States is a reminder that the constitutional protection offered by the Fifth Amendment's double-jeopardy clause is much narrower than many people think. The Fifth Amendment promises that "No person shall . . . be subject for the same offence to be twice put in jeopardy of life or limb." Non-lawyers may be under the impression that this means that you cannot be prosecuted twice for doing the same thing. Not so fast! The Fifth Amendment says "offence," and that means prosecuted under the same law for the same crime. There are two big ways in which prosecutors get around this.
What It's Like to Be on a Puberty Blocker
On this week's edition of the "Problematic Women" podcast, Gloria Taylor joins us to discuss her experience taking a drug that is sometimes used as a puberty blocker for minors: Lupron.
Biden must reject China's illegal claim over the Taiwan Strait
Escalating its global assault on democratic sovereignty and international law, China has now declared sole ownership over the Taiwan Strait. The public assertion follows reports that China has spent recent months lecturing U.S. officials that the strait is its sovereign territory — rather, that is, than largely being characterized as international waters.
Right or Wrong, History Has No 'Sides'
In his most recent book, Charles Kesler dismantles one of my many political pet peeves: the conceit of being "on the right side of history." As I've said in debates countless times, history has no sides. As an example, let me concoct a pair of 20th-century Russians. In 1910, Dmitri was a conscientious church deacon who fully supported Czar Nicholas II. Was Deacon Dmitri on the "right side of history?" Sure … at least until 1917, when Nicholas was forced to abdicate and was later shot. I suppose the deacon was on the wrong side of history from then on.
Heading Toward the Abyss
The crisis currently facing our nation is a crisis of faith – faith in the Constitution that has shaped our destiny, faith in the rule of law, and faith in the principle of equality before the law. The root cause of the lawlessness that is consuming our country is the monopoly of the executive power in Washington by a political party that has fallen under the control of the radical left. This left describes itself as "progressive," but is focused on the goal of "re-imagining" American institutions and principles, in other words of dismantling the constitutional order that created the prosperity and freedoms that have shaped this country since its beginnings.