News of the Week for June 5th, 2022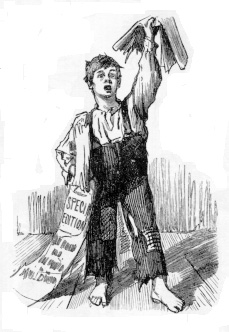 Gun Rights
Canada to ban sale of handguns and toys that look like guns
When we attempt to show people what the endgame of socialism looks like, many point to the example of Venezuela, where Nicolas Maduro has plunged his nation into a pit of poverty, corruption, and oppression. But in the past few years, a more disturbing example can be found across America's northern border in Canada. Since the beginning of the pandemic, few leaders have grabbed the reins of authoritarian power more firmly and gleefully than Prime Minister Justin Trudeau. When truckers attempted to peacefully protest certain government policies, he had their vehicles seized and locked many of them up. Others, who did nothing more than hold up signs supporting the truckers had their personal property seized and were similarly put behind bars. And now, in response to a horrific school shooting that happened in a different country, he's putting a "freeze" on the sale or transfer of all handguns and even toys that resemble handguns. Other restrictions are being imposed as well.
Canada's Trudeau announces plan for national freeze on handguns
Canadian Prime Minister Justin Trudeau said Monday his government was introducing new legislation to implement a "national freeze" on handgun ownership and prevent people from buying and selling handguns anywhere in the country.
West Virginia: Legally-Armed Woman Saves Lives By Shooting Would-be Mass Shooter
"Instead of running from the threat, she engaged with the threat and saved several lives last night"
Joe Biden Lied about Gun-Manufacturer Immunity. He Wasn't Close to the Truth.
I know this will be hard to believe, but Joe Biden lied in last night's speech to the nation. Here is one especially egregious example: "We should repeal the liability shield that often protects gun manufacturers from being sued for the death and destruction caused by their weapons. They're the only industry in this country that has that kind of immunity. Imagine. Imagine if the tobacco industry had been immune from being sued, where we'd be today. The gun industry's special protections are outrageous. It must end."
Hide the Decline
Environment &
"Green Energy"
The Energy "Transition" — a Leap into the Dark
Not for the first time, it strikes me that the transition away from fossil fuels may be moving rather more quickly than the technology upon which it is supposed to rely.
Green Justice Policies Could Cause Desertification of California
California scraps plans for a desalination plant and intends to tear down four dams.
Scientists hope to feed primary school children edible insects to make the UK greener
ExclusiveEdible insects are highly nutritious and have a much smaller carbon footprint than conventional meat, scientists says
Energy Production at the Speed of Federal Court Proceedings
It is true that there are many factors outside Biden's control that are currently presenting challenges to the energy industry. But as I warned in my magazine piece from March, if Biden gets his way, the next energy crisis will be self-inflicted. Tying up drilling in litigation and regulation is a great example of what that looks like in practice.
Los Angeles Ban on Gas Stoves Is an Assault on Good Cooking
The Los Angeles City Council has joined other liberal cities in voting to ban gas stoves in new buildings, citing climate change— an absolute assault on good cooking.
Obamacare
Government in Healthcare
U.S. Hospitals Facing Shortage of Contrast Dye Needed for Critical Scans
The shortage "couldn't have come at a worse time" and is expected to last through the summer.
War & Terror
Erdogan: Still a hard nope on Sweden and Finland in NATO
Just last week, we were given the impression that there might be a slight chance of a deal between Turkey and both Finland and Sweden in terms of the latter countries joining NATO. Representatives from Turkey offered a list of "concrete assurances" that they wanted from Sweden in particular. If those assurances were given, it was suggested that Turkey might get their vote, virtually assuring them of rapid acceptance into the alliance. Well, that door appears to have slammed shut over the weekend, if it was ever actually opening at all. The Tyrant of Turkey, Recep Tayyip Erdogan was back to shaking his fists in an opinion article published by The Economist yesterday. In it, he wrote that Turkey's own security and that of NATO would be imperiled by allowing those two countries to join.
North Korea to Chair…United Nation's Conference on Disarmament
North Korea will only head the forum for 4 weeks. However, the memes, mockery, and ridicule of the United Nations will be enduring.
Ukraine: Russia Captures Half of Severodonetsk, EU Compromises to Ban Some Russian Oil Imports
Hungary is exempt from EU's plan to block Russian pipeline oil.
Chinese Military Planning to Target Elon Musk's Starlink Satellites
Meanwhile, Musk reveals next-generation Starlink satellite details.
Chinese Organ-Harvesting Death Toll 'Large, Hidden': Researchers
The authors of a recent academic article proving that Chinese surgeons executed prisoners by removing their organs suggested that the abuses are ongoing — and that they're taking place at a much larger scale than researchers can document.
China Threatens to 'Downgrade' Israeli Ties over Taiwan Article
The Chinese embassy in Israel reportedly threatened to downgrade its diplomatic relationship with the country — over an interview in which Taiwan's top diplomat warned that China would use its sway to exercise undue influence against Israeli interests.
The Uyghurs in China now live in a giant, open air prison camp
There's a cultural genocide taking place in China right now against the nation's Uyghur minority. Aggressively monitored by Chinese authorities and faced with the constant threat of arrest or torture, this Turkish-speaking people in China's Far West now exist in the world's first, real-life, digital dictatorship.
Suspect Who Killed Former Wisconsin Judge Had Hit List That Included McConnell, Whitmer
Wisconsin Attorney General Josh Kaul on Friday said the shooting appeared to be a "targeted act" and that the gunman had selected targets who were "part of the judicial system"
Counterattack: Are the Ukrainians retaking Sievierodonetsk?
The fog of war is thicker than usual here given how far the fighting in northeastern Ukraine is from Kiev. Still, there's noise today from the Ukrainian side about a surprise counteroffensive in Sievierodonetsk, the Donbas city that's been pounded by Russia for weeks. Reports emerged a few days ago that the Ukrainians had finally given up and begun to retreat there, not wanting to sacrifice troops for the sake of holding an area that's not very strategically important. Putin, however, seems to want Sievierodonetsk badly in order to cement Russia's claim to the larger Donbas region and give his army a shot of morale.
So Russia just shelled Kyiv again
It would appear that Vladimir Putin doesn't want anyone in the west getting too comfortable or thinking that they've figured out what he's up to. After shifting the focus of the invasion almost entirely to the eastern, industrial part of Ukraine, the Russians shelled the capital city of Kyiv this morning. They hit railways and other "infrastructure" targets according to the Ukrainian Defense Minister. There were no reported deaths from the attacks thus far, though one person was hospitalized after suffering injuries. The other reported target of the strikes was a collection of tanks provided to Ukraine's army by eastern European nations. Russia's Ministry of Defense claimed that the tanks were destroyed, but Ukraine did not confirm that it was accurate. This is probably a good time to point out that there are diplomats from the United States and other NATO and EU countries back in Kyiv on a daily basis now. Surely Putin is aware that this sort of activity is keeping us on the brink of a serious escalation of the war.
National
Why Are the Detroit Tigers Funding Gender-Transition Surgeries for Minors?
On June 1, the Detroit Tigers will host a special "Pride Night" game dedicated to "celebrat[ing] our Pride community partners, friends, and families" at Comerica Park. It's not the first time the team has hosted a Pride Night — it began hosting a "Pride Pack Day" in 2018, originally scheduled on June 26 to commemorate "the 4-year anniversary of the Supreme Court decision legalizing same-sex marriage and the 6-year anniversary of the decision declaring the Defense of Marriage Act unconstitutional in the case of Windsor v. United States," Outsports reported. But what's noticeable about this year's event is that the Tigers website offers "a chance to support a local Pride organization of your choice" when users purchase tickets at the checkout page for the event
A Dirty Trick Foiled?
Minnesota's DFL party hasn't lost a statewide election since 2006, but they apparently are taking no chances. Over the last few days a mini-scandal has emerged, as DFL operatives apparently plotted to take over the Grassroots Legalize Cannabis Party, which siphons votes from the Democrats. While this doesn't seem to have been captured on audio, it is claimed that they intended to change the party's name to the "MAGA Party," thus wasting Republican rather than Democratic votes.
Pro-American 'Top Gun' Sequel Riles Chinese Communists
Top Gun: Maverick is giving star Tom Cruise his biggest opening weekend of all time as the unofficial start to summer and the blockbuster movie season begins. The film has already grossed $150 million domestically and promises to do boffo business in the coming weeks.
Sussman acquitted
Well, of course, that didn't take long. The guilty guilty guilty Perkins Coie/HRC attorney Michael Sussman was acquitted by his District of Columbia peers/HRC campaign donors sitting in judgment on his case. I'm not sure whether the jury spent more time picking a foreman or deliberating over the evidence. Perhaps some enterprising reporter will get us inside the process. Thanks to the evidence introduced at trial by the lawyers in special counsel John Durham's office, however, we learned that the Clinton campaign was even dirtier than we knew and the FBI even more compromised.
Biden Deep Under Water
Civiqs has an online polling methodology that you can read about here. Is it right? Does it work? Who knows? We do know that traditional polling practices have been off the mark, sometimes wildly so, in recent years. So let's take these numbers for what they are worth.
Supreme Court decisions due soon on abortion, guns, religion and climate change
The Supreme Court is heading into the final weeks of a term that may reveal the full impact of its newly dominant conservative bloc. The justices have 33 remaining cases to be decided by the end of June or the first week in July. The issues include abortion, guns, religion and climate change.
Connecticut Taxpayers to Fund $150,000 Job Getting Speech Removed from the Internet
The First Amendment protects private companies in deciding when to suppress speech on their own platforms, and they do not act as agents of the government simply because they censor things that the government publicly dislikes. But things get into much murkier territory legally, and should set off major warning bells, when the government employs full-time agents whose job is to cause the suppression of political speech.
Move Over DEI, Here Comes the J for 'Justice' in Race-Based Grading Policy
A new letter — "J," for "justice" — has apparently been added to the "DEI" — "diversity, equity, and inclusion" — mantra. And, as with most progressive ideas, it will lead to the exact opposite of what it claims to promote.
California to unveil groundbreaking slave reparations report
California's first-in-the-nation task force on reparations for African Americans will release a report Wednesday documenting in detail the harms perpetuated by the state and recommending steps to address those wrongs, including expanded voter registration, making it easier to hold violent police accountable and improving Black neighborhoods.
Report: Uvalde Police and School District Stopped Cooperating With School Shooting Investigation
"The chief of the Uvalde CISD Police provided an initial interview but has not responded to a request for a follow-up interview with the Texas Rangers that was made two days ago."
San Fran Mayor unveils plan to end transgender homelessness
San Francisco Mayor London Breed isn't up for reelection until next year, but she's clearly trying to score some points with her base on the far left well in advance. That's likely because she's recently been saying some very unprogressive things about beefing up the city's police force and getting the crime rates under control. To counter such stories, she's pushing for a new plan to help the homeless, which is a problem that's always in need of attention. But she's not going to be spending millions of dollars to help all of the homeless in the City by the Bay. This program is exclusively focused on sheltering the transgender homeless. So break out the popcorn and we'll see how this flies during the inevitable court challenge to come.
One L.A. mayoral candidate wants zero police
Los Angeles Mayor Eric Garcetti is prevented from running for another four years in office this November because of term limits. This could conceivably turn out to be some great news for Angelinos, but that depends entirely on who winds up replacing him. One candidate that hasn't drawn much attention thus far is a woman named Gina Viola. (Or at least she appears to be a woman. I'm no biologist, after all.) She's an activist who belongs to a group called White People 4 Black Lives and she has drawn the endorsement of the L.A. chapter of Black Lives Matter. That association appears to be almost the entirety of her platform in this campaign. She marched with BLM in all of the George Floyd protests and now she's running for mayor on a promise to completely do away with the entire Los Angeles Police Department and divert all of its funding to "social services."
5-4: SCOTUS temporarily blocks new Texas social media law — but three conservatives dissent
That's right, I said three conservatives dissented, not four. Alito, Thomas, and Gorsuch. The fourth vote in favor of letting the law take effect was … Elena Kagan.
One Man's Case Shows Why the Looting Isn't Going To Stop Any Time Soon
Serial looter committed serious crimes, never spent a day in prison
California Republican Goes Full Ilhan Omar in Anti-Semitic Rant
Primary challenger Greg Raths says the 'Jewish community' uses 'money' to 'control a lot of' politicians
Chaos erupts in Utah county attorney race over allegations of 'cannibalism' and 'ritualistic sex abuse'
Chaos has erupted in an election for Utah County Attorney after incumbent David Leavitt was forced to deny QAnon-style claims that he and his wife engaged in cannibalism and ritual sex abuse of children.
California Reparations Report Demands Tree Planting in 'Black Neighborhoods' for 'Shade Equity'
A report on alleged systemic racism released Wednesday and greenlit by California Gov. Gavin Newsom is calling for the planting of trees statewide "to create shade equity" and reduce "heat islands in black neighborhoods."
OPRF to implement race-based grading system in 2022-23 school year
Oak Park and River Forest High School administrators will require teachers next school year to adjust their classroom grading scales to account for the skin color or ethnicity of its students.
How Far Behind Is the Supreme Court?
We will get opinions on Monday, but the Court will have to average more than two opinions per day to finish before July 4.
Former Trump aide Peter Navarro indicted for contempt of Congress in defying Jan. 6 Capitol probe subpoena
Former Trump White House advisor Peter Navarro was indicted by a federal grand jury for two counts of contempt of Congress over his refusal to comply with a subpoena issued by the House select committee investigating the Jan. 6, 2021, riot at the U.S. Capitol.
'Demonic' AI generating its own secret written language that nobody can understand
An image AI called DALL-E has sparked debate among AI experts who claim it is creating a secret language to categorise images – the words look like gibberish but have a hidden meaning
Another reason for Dems to worry: Low primary turnout in California
Politico reports on another reasons for Democrats to worry about the upcoming midterms. In deep blue California the number of ballots being returned in primaries is looking low so far.
Sasse Takes Aim at 'New Isolationists' in Reagan Library Speech
In a speech to be delivered Thursday night at the Reagan Library in California, Nebraska GOP senator Ben Sasse takes aim at isolationists on the left and the right.
Sasse Calls for a 'NATO for the Pacific' to Deter Chinese Aggression
During a speech on foreign and domestic policy at the Reagan Library on Thursday night, Nebraska GOP senator Ben Sasse called for the creation of a "NATO for the Pacific" to counter the threat of Communist China.
Short Circuit: A Roundup of Recent Federal Court Decisions
Interstate wine shipping, illegal traffic fines, and internet-ordained preachers.
Life In the City
The City of Minneapolis, that is. Not too many years ago, Minneapolis was known as a safe place. But that seems like another galaxy at this point. Last night, a gun battle broke out on Fraternity Row at the University of Minnesota. I don't think the criminals were frat brothers.
U.S. Monkeypox Cases Hit 21 as Two Separate Strains Identified
Genetic evidence shows that sustained human to human transmission has been occurring since 2017
Parents Sue Virginia School Board Over Concealing Student Gender "Transitioning"
"Parents—not public schools or government officials—have the fundamental right to direct the upbringing, care, and education of their children"
Study: Rise in LGBT Identification Among Young People Is Significantly Influenced by 'Social Trends'
"The LGBT surge is socio-political, heavily siloed among very liberal young people. The General Social Survey shows that the heterosexual share dropped about 20 points, to 66%, within the most liberal fifth of young people. It changed far less among others."
Washington state drivers don't have to pull over for the cops anymore, so they aren't
Last July, a new law went into effect in Washington state that was described as "police reform." House Bill 1054 made significant changes in how the police are allowed to do their jobs. Police unions had been protesting the measure, saying that it would negatively impact their ability to control crime, but the state's Democrats cheered the bill as a way to bring more "equity" into the system. One of the changes put in place by the bill was a rule saying the police officers were no longer allowed to engage in high-speed chases except in very limited circumstances. In other words, if the cops see a driver doing something wrong and turn on their sirens and flashers but the motorist doesn't pull over, there isn't much they can do about it. To the great surprise of nobody with an IQ higher than tepid water, motorists have begun ignoring the police in increasing numbers and simply refusing to pull over.
Economy & Taxes
White House scrambles on inflation after Biden complains to aides
The White House launched a new push Tuesday to contain the political damage caused by inflation after President Biden complained for weeks to aides that his administration was not doing enough to publicly explain the fastest price increases in roughly four decades.
Biden Reportedly Preparing to Forgive $10,000 in Student Loan Debt Per Borrower
"Some Democrats and activists have insisted that President Joe Biden needs to cancel at least $50,000 per borrower to make a meaningful impact on the country's $1.7 trillion outstanding student loan balance."
Fed Starts Experiment of Letting $8.9 Trillion Portfolio Shrink
The Federal Reserve is about to start shrinking its $8.9 trillion balance sheet, deploying a second tool along side higher interest rates to curb inflation, though officials don't know just how effective it will be.
California passes bill to prevent schools from reporting students with behavioral issues to law enforcement
On the heels of the Uvalde school shooting, California has passed a bill removing requirements for schools to report threats against school officials to law enforcement. On Thursday, the bill, SB-1273 was passed by the California State Senate, merely days after the tragedy in Uvalde.
Is a Republican wave in November already "baked in"?
I mean, yes? No one doubts this, right? Democrats' own pollsters don't doubt it. "When was the last time a midterm looked this hopeless for the ruling party?" I asked a month ago. A month later, with gas prices at record levels and recession fears beginning to grip the public, the forecast for Dems somehow looks worse now than it did then.
Sony to build space lasers with new satellite services unit
Sony on Thursday said it formed a new company that will build and supply devices that allow small satellites in orbit to communicate with one another via laser beams, dipping into the fast-growing space sector.
Turkish inflation hits highest rate since 1998 at 73.5%
Turkey's inflation climbed to its highest level since 1998, hitting an annual 73.5% in May, official data showed Friday, an issue dogging President Recep Tayyip Erdogan ahead of elections next year.
Bidenflation: Egg Prices Soar 161% as Shortages Loom
Situation worsened by Ukraine-Russia war, avian flu, and a massive fire at Minnesota egg farm.
International
Colombia leftist Petro goes to second round with businessman Hernandez
Colombian leftist Gustavo Petro came out on top in the first round of the Andean country's presidential election on Sunday and will face a surprise contender – businessman Rodolfo Hernandez – in a second round on June 19.
BBC altered victims quote so she didn't misgender her alleged rapist
Last September the ACLU posted a quote from the late Justice Ruth Bader Ginsburg talking about gender equality. Only the ACLU had decided Ginsburg's actual quote wasn't quite woke enough for modern tastes so they replaced the pronouns and removed the word "woman."
Nightclub needle attacks puzzle European authorities
Across France, more than 300 people have reported being pricked out of the blue with needles at nightclubs or concerts in recent months. Doctors and multiple prosecutors are on the case, but no one knows who's doing it or why, and whether the victims have been injected with drugs — or indeed any substance at all.
Roving Packs of Robot Dogs Are Coming to the Moon
It's the year 2035. You wake up and press a button that opens up the blinds for your bedroom window revealing a spectacular view of Earth. It's another "morning" on the moon as you start your day in one of the human colonies on the lunar surface. As you get out of bed, though, you hear it: the familiar whirring sounds of actuators and the tip tap of feet as your robot dog makes its way towards you. You pet the pooch before you two get started on another day of exploring the moon.
Ontario Election – Ford Walks Away With It.
Ontario election live updates: Voting extended at 27 polling stations in Ontario, delaying counting in 19 ridings
Venezuela arrests 17 enslaved Cuban doctors who tried to escape
Venezuela arrests 17 Cuban doctors who attempted to escape slavery and is sending them back to Cuba to face trial and prison. But by all means, let's invite these two exemplary governments to the Summit of the Americas.
Opinion
The Woke Have Confused Sword and Sorcery
The most singular aspect of the rise of Woke mumbo jumbo is its relationship with the astonishing technological development that sustains it; enabling what may be called a "sword and sorcery" regime. Quasi-theocracies are upheld by technology so advanced it appears to be magic, at least to the general public, who have only a vague and awestruck knowledge of the mechanisms involved. "This man is woman," a counter disinformation bureaucrat might intone, and all would nod in asset. Those in the virtual crowd who disagree will remain mute, for they know that with a gesture, the functionary can zap any dissenter with cancelation, so that he can be excluded from the metaverse entirely, through a process few understand but all fear.
The Lost Art of Book Learning
Growing up, I had a set of World Book encyclopedias that had been my father's and his sister's in their childhood. The section on presidents stopped with Eisenhower. Still, I spent a lot of time browsing through random pages in those books. I can still remember their smell and what the inside cover looked like. I particularly loved the section on the solar system. They may have been woefully outdated, but there was still a lot of knowledge in those 20 or so volumes (some letters had to share a book.) They were purchased by my grandparents, one at a time in the grocery store.
Has the Transgender Trend Peaked?
Surveys over the last several years have found an increasing number of young people "identify" themselves as transgender or "non-binary," with some surveys finding the number as high as 30 percent. (Most report it around 20 percent.) Some of this may be peer pressure and wanting to be part of the latest trend, the way every Oxford or Cambridge student used to become a Communist for a week or two.
How much of the LGBTQ "surge" is real?
At CSPI (the Center for the Study of Partisanship and Ideology), Eric Kaufmann has a very lengthy study on a subject that had already been on my mind recently and the center of several conversations I've found myself in. A couple of friends of ours (who happen to be a straight couple) recently lowered their voices a bit and asked something along the lines of, 'is it just me, or does it seem like there are a lot more gay people than there used to be?' To be clear, they are some of the most open and tolerant people you'd ever care to meet and are very supportive of the gay singles and couples in our community. But the question still got me thinking. Because of my job, I spend far too much time online, browsing the news and writings about topics of interest. And yes, for the past several years it does seem that we're hearing a lot more about LGBTQ issues and news items than in decades past. But does that mean there are really a lot more gay people than there used to be or are people just more open about it?
Colleges Are Creating Adult Children
College students are increasingly childish, unable to think for themselves, and follow the crowd rather than pursue their own interests, according to William Deresiewicz, a former professor at Yale University who discusses this in a recent guest post on Bari Weiss's Substack Common Sense. They are ultimately unable to grow up.
Infantilization
I know this is an old and familiar observation, but it is worth reminding ourselves: There is a theme that runs through a great deal of progressive thinking, from gun control to student-loan giveaways to speech codes and safe spaces and the universal basic income, and that theme is — infantilization. The Left wants a government that will treat you like a child, keep dangerous things out of your hands, put the other kids in time-out if they step out of line, and give you an allowance.
Why Republicanism Faded
In Jonah Goldberg's most recent Remnant podcast, he talks with AEI's Tony Mills about the roles of liberalism and republicanism in the American traditionalism, and the two dwell for some time on the ascendance of liberalism and the relative decline of republicanism. This conversation was provoked by Mills's recent article, "Liberalism Is Not Enough" in National Affairs. And if you will forgive the unsolicited nerdery, I have a thought about that.