News of the Week for March 27th, 2022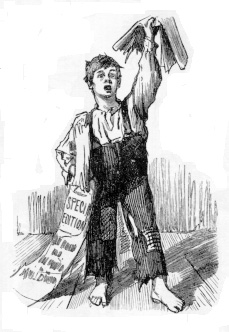 Riots & Revolution
Critical race theory has gone from minority view to mandatory view at many law schools
The recent protest at Yale Law School and the similar one at UC Hastings Law School earlier this month are part of a growing trend. In the same way that views founded in critical race theory have been adopted in newsrooms and corporate settings, a similar transition is happening within the legal profession and at the nation's law schools. CRT has gone from being a minority view to being mandatory. Aaron Sibarium, who broke the story about the Yale Law School protest for the Washington Free Beacon has a piece up today at Bari Weiss' Substack about that transition.
Students Who Blew Whistle On BYU "Revealing Whiteness" Assignment Threatened With Discipline
Surprise! Utah is a hotbed of CRT activism and mandates in higher education.
Social-Justice Activism Invades Medical School
Almost none of the people who run educational institutions in America these days can resist the temptation to signal their virtue (and curry favor with various interest groups) by embracing "social justice," "anti-racism," and other leftist tropes. It was bad enough when it was happening in English departments, but now we find it in more worrisome places, such as medical schools.
Tennessee Schools Flagrantly Breaking Anti-CRT Law
Some Tennessee schools are still teaching "Critical Race Theory" despite a statewide law forbidding that educational malpractice, according to an undercover video just released by Accuracy in Media (AIM).
Corona Virus
Pfizer, Moderna and J&J Face Shareholder Pressure to Broaden Covid-19 Vaccine Access
Socially conscious investors have added resolutions to annual proxy ballots asking the companies to make shots more available to poorer countries
Shanghai to lock down each half of city for mass Covid-19 testing
Shanghai has said it will lock down each half of the city by turns for mass Covid-19 testing starting Monday amid surging infections.
Gun Rights
The Pandemic Era Saw History's Biggest (and Most Diverse) Spike in Gun Ownership
Before the pandemic, gun restrictionists would often argue that ownership was on the decline and that large numbers of firearms were in the hands of relatively few people. The reality was that the number of households with firearms (or, rather, households that admitted to owning firearms) has remained relatively consistent at around 44 percent, according to a Gallup poll. The pandemic has almost certainly pushed that number higher. According a University of Chicago study, around 18 percent of U.S. households bought firearms during the pandemic.
Hide the Decline
Environment &
"Green Energy"
Oregon businesses sue to stop new climate package
For several years, Democrats in Oregon attempted to implement some form of "cap and trade" program at the state level, intending to reduce carbon emissions. Even in a blue state like Oregon, however, they couldn't muster the votes to pass it. So last year, Governor Kate Brown established an administrative panel to study the situation and come up with a plan that could be put in place. The resultant "Climate Action Plan" turned out to be an expensive mess, incorporating some of the worst ideas from the federal Renewable Fuel Standard and placing expensive limitations and requirements on nearly every aspect of business being done in the state. This week, a coalition of trade groups representing a dozen industries went to court to stop the plan, claiming that the state had overstepped the bounds of its authority.
S.E.C. Poised to Unleash a Sweeping "Climate Disclosure" Rule
SEC has just polluted America's business environment.
Mission Accomplished: The Price of Oil Hits the Biden Administration's Official Target
Is it possible that Biden is doing nothing about high oil prices because he secretly likes them?
Obamacare
Government in Healthcare
"Healthy" American Sisters Die at Swiss Suicide Clinic
Repeat after me: Assisted-suicide legalization eventually leads to death on demand. Oh, you doubt me? That is already the law in Germany thanks to a court ruling creating a constitutional right to a "self determined death," with help from anyone, at any time, and for any reason.
War & Terror
Russia, Failing to Achieve Early Victory in Ukraine, Is Seen Shifting to "Plan B"
Tactical shift seeks to pressure Ukraine into accepting neutrality and Russian territorial claims, U.S. officials say
Are Putin's oligarchs plotting to topple him?
The Russian oligarchs who have profited from Putin's presidency
US admiral says China fully militarized isles
China has fully militarized at least three of several islands it built in the disputed South China Sea, arming them with anti-ship and anti-aircraft missile systems, laser and jamming equipment, and fighter jets in an increasingly aggressive move that threatens all nations operating nearby, a top U.S. military commander said Sunday.
Ukraine: As Ground Invasion Stalls Russia Fires More Hypersonic Missiles
Associated Press: Russia "carried out a new series of strikes on Ukrainian military facilities with long-range hypersonic and cruise missiles."
UKRAINE: Most Shocking News So Far
Multiple outlets are reporting that an elite Russian airborne regiment, the 331st Guards, has been wiped out in the fighting near Kyiv. Both the regimental commander, Col. Sergei Sukharev (pictured above) and his deputy, Major Sergei Krylov, have been confirmed by the Russians as killed in action, which lends credence to the otherwise unbelievable claim that an entire regiment of paratroopers is now hors de combat.
Did the true number of Russian troop deaths in Ukraine just leak?
I can't understand how, or why, a pro-Kremlin paper would publish a number like this. As juicy as it is, surely they would have realized how embarrassing it is for their masters and what sort of consequences there might be for revealing it.
Meet The X-37B: A Space Shuttle Built For A Space War With Russia Or China?
The X-37B: Built for a Space War with Russia or China? The first thing many observers notice about the X-37B unmanned and autonomous space plane is that it reminds you of a mini-space shuttle. The second characteristic of the spacecraft is its diminutive size, so small that two X-37Bs could fit in the retired space shuttle's payload bay. It's also re-usable – landing horizontally on a runway to end each mission. NASA, DARPA, and the Air Force has always kept details about the X-37B close to their chest. Let's take a look at what we do know and whether the X-37B could be a target in a potential space war.
Key Victory for Ukraine?
If you look at a map of Ukraine, the strategic importance of Makariv becomes obvious. Makariv is on the intersection of a major north-south highway (T1019) and another highway (T1015) that heads west to Radomyshl. Furthermore, Makariv — about 40 miles west of Kyiv — is just north of the intersection of T1019 and the major east-west highway (M06) that connects Kyiv to Zhytomyr, Lviv, Lutsk and Poland. So reports of a Ukrainian victory in Makariv are important
Malmö: Two women killed after violent attack at Swedish school
Two teachers in their 50s have died after a violent attack at a secondary school in the southern Swedish city of Malmö, police say.
Report: Pentagon believes Ukrainian forces now "able and willing" to reclaim territory from Russia
This claim is more than just an empty morale booster. As Jazz noted this morning, Ukraine has already retaken the suburb of Makariv northwest of Kiev. The further the Russians are pushed away from the capital, the less probable an eventual siege becomes.
U.S. and NATO officials: Belarus is probably coming in
It adds up. If Russian casualties are as steep as alleged and if the Russian offensive really has stalled, Putin will need more troops to restart his advance. And he doesn't have those at home. His own country appears to have maxed out its combat-ready forces in Ukraine. That leaves him stuck turning to client states for manpower.
As Russia Stalls in Ukraine, Dissent Brews Over Putin's Leadership
In January, the head of a group of serving and retired Russian military officers declared that invading Ukraine would be "pointless and extremely dangerous." It would kill thousands, he said, make Russians and Ukrainians enemies for life, risk a war with NATO and threaten "the existence of Russia itself as a state."
Vladimir Putin's defence minister 'vanishes with heart problems' as war stalls
Sergei Shoigu has not been seen for 12 days and old footage or pictures have been shown of him on TV, say reports in opposition media – he was mentioned in a Kremlin report on March 18 but no visuals of him were shown
NBC: The Kyiv counteroffensive has begun — and showing success
We've actually heard about the Ukrainian counteroffensive around Kyiv for almost a week now. Volodymyr Zelensky and his military have pressed the argument that momentum had shifted on the battlefield, hoping to engage the West further in his national defense by demonstrating that Ukraine can not just resist the Russians but actually defeat them on the battlefield.
In intercepted communication Russian soldier describes frostbite, lack of supplies: 'It's all FUBAR in a nutshell'
Monday we had reports that a pro-Kremlin news outlet had, perhaps accidentally, published figures for actual troop losses in Ukraine. Adding to the credibility of those numbers was the fact that soon after they were reported the site went down. In addition to that report there was also a report about a Russian military audio intercept released by Ukraine which claimed even higher losses. Was the intercept real or part of a Ukrainian disinformation campaign? That's uncertain, but the numbers from the two sources weren't that far apart.
The Russian who predicted a debacle in Ukraine
The clip at the end of this post was filmed in April 2021, if you can believe it, but it's making the rounds on political Twitter today thanks to some new English subtitles that reveal the prescience of the speaker, Alexander Nevzorov. A little googling proves him to be an interesting character, a journalist turned parliamentarian turned filmmaker turned horse-riding enthusiast turned fierce critic of religion and Putin's government. Some of his specific forecasts about a war between Russia and Ukraine turned out to be on the money, as you'll see, from the high morale of Ukrainian troops that no one in the Kremlin expected to the shocking haplessness of the Russian air force.
Report: Russian military leaders not picking up the phone when U.S. counterparts call
No big deal. Just the U.S. and Russia not talking to each other at a moment when the White House is wargaming WMD scenarios because no one's sure how crazy Putin might get.
Reports: Putin's defense minister has disappeared while his chief banker has tried to resign
Lotta anxiety at the top of the political food chain in Russia nowadays.
Ukraine sinks Russian ship, hits port supplying the Mariupol siege
How did Ukraine manage to attack a key port and sink a ship well behind Russian lines? No one's quite sure yet, the Wall Street Journal reports, but the apparent success may create even more problems for Russia's attempts to seize Mariupol. Berdyansk had been a key supply point, and seemingly out of range of Ukraine until this morning.
Wider Still and Wider
The Czar has a fight on his hands for now, but the Emperor moves on.
ING, China & ESG
Another bank is doing its bit for Putin and Xi.
Did Russia just give up on seizing Kiev?
Day 29 of the war brings major news: The face-saving retreat may have begun.
Ukraine: Fighting in Nemishaeve?
The biggest hint of what's happening in the fight northwest of Kyiv, where Russian forces hold Bucha and Hostomel
Russia's failures in Ukraine imbue Pentagon with newfound confidence
For more than a decade, the Pentagon, pinned down in Afghanistan, followed China's rise as a global power and Russia's ambitious military modernization program with growing alarm. The consensus in Beijing, Moscow and among some in Washington was that an era of U.S. global dominance was rapidly coming to an end.
Ukraine: Combat Reported at Borodyanka
Just a single mention of fighting in a key crossroads town 45 miles northwest of Kyiv in this report from regional police, and we have no further details. However, as I mentioned Friday about reports of fighting at Nemishaeve, if the Ukrainian counter-offensive that recaptured Makariv were continued successfully, we would soon hear about fighting at Borodyanka, about 15 miles north of Makariv.
National
Planners Battle Over Marking U.S. 250th Anniversary
The federal effort to commemorate 2026, mired in dissension, faces allegations of impropriety
This Mom Says Transgender Movement Took Her Daughter's Life
Abby Martinez had been feeling sick and close to tears all day. She had lunch with a friend, but could hardly eat.
The left comes for the parents' rights movement
Conservatives are winning in schools, so now progressives are saying "my child, my choice"
There is one way for Republicans to block KBJ's nomination – will they use it?
Ketanji Brown Jackson's time in the spotlight has arrived. This week she faces Senate hearings on her nomination to the Supreme Court. She's a veteran of the Senate confirmation process, though, and will likely glide through it to fill Justice Breyer's seat when he retires. There is one option available to Senate Republicans if they choose to derail her nomination. The question is, will they use it?
Is It Twitter's Policy That Users May Not Dissent (or Joke) on the Trans Issue?
Is it Twitter's policy that its users may not assert (or joke) that transgender individuals are not really of the sex to which they believe they belong? If it is, the company should say so clearly, so that its 200 million owners know where they stand.
The Takeover of America's Legal System
The kids didn't grow out of it.
Combining Heat Shield and Propulsion for a Fast Solar Slingshot
NASA Advanced Innovations Concepts has funded research to combine a heat shield and solar thermal propulsion system to perform a solar Oberth maneuver in order to achieve the highest possible escape velocity from the solar system. This will enable missions ten to hundreds of times further than Pluto out to the Kuiper Belt Objects or interstellar space.
Parents Revolt at Westminster Schools in Atlanta Over 'Critical Social Justice' Political Activism, File IRS Complaint
A public letter alleging an NAIS member school violated its tax-exempt status represents a new strategy in the fight against political indoctrination at private schools.
Words Mean Things, Senator Klobuchar
I know that it's just a dumb convention for politicians to talk this way, but Senator Amy Klobuchar's invocation of "unprecedented attacks" on journalists and freedom of the press (during the Ketanji Brown Jackson hearings today) in the United States is irritating.
Ketanji Brown Jackson Claims She Will Follow "Original Meaning"
The most central debate in constitutional law today is whether to read the Constitution as a written document with a fixed meaning — the originalist position — or whether it can be changed over time without the further input of the people by judges, including the creation of rights and powers never written or contemplated by the people.
Is Sarah Palin going to run for Don Young's vacant House seat?
Rep. Don Young (R-AK) passed away last week at the age of 88. Alaska's only representative, serving for 48 years, was first elected to the House in 1973. The seat is now vacant and must be filled. How about Sarah Palin? That's a question that was posed to her. On Monday, she said she would do it "in a heartbeat."
SCOTUS declines case involving bisexual lawyer
It may seem like the only Supreme Court news coming out this week involves the confirmation hearings of Joe Biden's nominee to replace the retiring Associate Justice Breyer, but there's still some work being done in the background. One bit of work that won't be taking place, however, involves a case that we've been watching as it's percolated up through the system. The case is question is Seattle's Union Gospel Mission v. Woods and it's one of several that pit LBGTQ rights against the First Amendment Free Exercise clause. The Mission offers free services to homeless people in a variety of forms, including legal services when required. Matthew Woods is an attorney who volunteered for the mission for several years and applied for a job when a position opened in 2016. Woods is bisexual and was in a relationship with another man at the time. As a result, the Mission told him that his application would not be accepted. Woods sued after being told that the Mission's "code of conduct excludes homosexual activity."
"I'm Not A Biologist": Supreme Court Nominee Says She Can't Define The Word "Woman"
Supreme Court nominee Ketanji Brown Jackson said Tuesday that she could not provide a definition for the word "woman."
This is how 'detransitioners' who regret their gender assignment surgeries get sidelined by leftist narratives
One expert told Campus Reform that there is 'almost no data' because people who regret their gender transition are hesitant to speak about changing their mind.
Paul Manafort Denied Flight To Dubai Over Revoked Passport
Former Donald Trump presidential campaign chair and once-convicted felon Paul Manafort was removed from a Miami flight bound for Dubai on March 20, officials confirmed.
Madeleine Albright dies of cancer at 84
Albright's family remembered her as 'a tireless champion of democracy and human rights'
In a first, brain implant lets man with complete paralysis spell out thoughts: 'I love my cool son.'
Surgically placed electrodes enable person with late-stage ALS to communicate via neural signals
Is Clarence Thomas okay?
When it was announced on Sunday that he'd been admitted to the hospital, it sounded like no big deal. Or as close to "no big deal" as it gets when a 73-year-old is hospitalized, at least. "He underwent tests, was diagnosed with an infection, and is being treated with intravenous antibiotics," the Court's press office said. "His symptoms are abating, he is resting comfortably, and he expects to be released from the hospital in a day or two."
Humiliation: Trump un-endorses "woke" Mo Brooks
Mo Brooks is so "woke" that he spoke at the rally in D.C. on January 6 that preceded the insurrection and told the crowd, "Today is the day American patriots start taking down names and kicking ass!"
Irony: Mother reads aloud from school-board-approved book, and guess what happens next
A fun leftover from last week that sums up the reasons why parents have begun revolting against the education establishment. One mother objected to the material given to children and went to the Cherokee County school board to register her displeasure. Rather than describe the material, the woman chose to read an excerpt from it — and got shut down because children might have been accessing the meeting on Internet streams.
Jackson: "I Plan To" Recuse from Harvard Racial-Preferences Case
As I have laid out previously, Ketanji Brown Jackson has two problems with Harvard's deliberate race discrimination in admissions: Not only has she served on Harvard's Board of Overseers during this conduct, she would need to recuse herself this fall during the Supreme Court's landmark consideration of the lawsuit against Harvard and the lawsuit against the University of North Carolina that has been consolidated for argument with the Harvard case.
Black Hebrew Israelites Are Not Hippies
When asked about a case regarding a group of Black Hebrew Israelites in her Senate confirmation hearing today, Ketanji Brown Jackson replied: "This case involved a small community, a cultural community of people who believe in vegan lifestyles. They call themselves African Hebrew Israelites, but it's not a religious community, it's a cultural community around healthy living."
Judge Jackson's Curious Agnosticism on Who Is a Woman
Judge Ketanji Brown Jackson spent much of yesterday contradicting various progressive pieties and embracing the theoretical basis and methodological assumptions of originalism, so it seems telling that the two places where she was unable to cross the red lines of leftist ideology were in defining who a woman is and defining when human life begins. As Maddy notes, it is particularly odd for Judge Jackson to put off the question of defining a woman by saying she's not a biologist, given that the biological answer is the easiest way of all to answer the question (one wonders how many progressive biologists would duck the question by saying it's not a biological inquiry).
It's Okay, I'm Not a Biologist Either
These days, questioning the efficacy of a vaccine is a nihilistic, anti-scientific assault on society itself. And yet refusing to define the meaning of "woman" — a question a peasant in the medieval world could have correctly, and straightforwardly, answered — is treated as a completely normal moment by the press. Ketanji Brown Jackson says she "not a biologist," admitting that the definition of "woman" is physiological and not psychological, to avoid offending progressives. She, of course, knows well what a woman is. The fact that such a silly question can't be directly answered reflects the insanity of the political moment. There is a chasm between arguing that a "society should make accommodations for transgender Americans" and "men can get pregnant," and yet Democrats are now going with the latter.
Read the Emails Advertising FBI Event To Honor Ketanji Brown Jackson's Nomination
Celebration canceled over violations of FBI commitment to nonpartisanship
Scientific American Criticizes NASA for Ending Pronoun Project
NASA was not designed to be a social justice organization.
New bill would make law enforcement tell suspects if they are being surveilled
One of the more important tools that law enforcement agencies have in their kits in the modern era is the ability to conduct electronic surveillance of suspects when gather evidence during an investigation. A warrant is required for such activity of course, and there have been cases where bad actors have abused that ability. But for the most part, the system works pretty well and defense attorneys are able to access those surveillance records during discovery when their clients are brought to trial. But that's not enough for some activists, apparently. A new bill that was submitted in Congress this week could potentially upend the system in the name of transparency. Named the Government Surveillance Transparency Act, it would impose new limits on surveillance capabilities, even potentially forcing law enforcement officials at all levels to alert the individuals under surveillance in some cases. How do you suppose this will impact the ability of the police and prosecutors to secure convictions?
LAPD: You probably shouldn't wear expensive jewelry anymore
The Los Angeles Police Department has a message for the denizens of Tinseltown and the rest of the City of Angels. When you go out and about, you should probably avoid wearing any sort of flashy, expensive jewelry or other expensive possessions. Why would they say that? Because thieves have continued to become more and more brazen about pulling a weapon on pedestrians or motorists and robbing them of their belongings. And displays of wealth will just make you more of a target for these types of crimes. At the same time, gangs are also stepping up attacks on jewelry stores and other outlets selling expensive and easily fenced merchandise, so you might want to avoid those stores as well. LA is looking more and more like a scene from Escape from New York these days.
How Does the "Diversity and Inclusion" Agenda Affect Students?
"Diversity and Inclusion!" has become one of those pet phrases of the left that you don't dare question. Everyone is supposed to accept that it's kindly and beneficial. Doubters must be evil people.
Big population drops in Los Angeles, San Francisco transforming urban California
Los Angeles and San Francisco saw sizable declines in population during the first year of the COVID-19 pandemic, new census data show, underscoring how California's housing crisis and other demographic forces are reshaping two of its largest cities.
Prop 47 Reset Fails in Assembly Committee
"We really have to be concerned about the number of people that law enforcement will go after to fill the prisons"
Maryland Judge Tosses Democrat-Drawn Congressional Map for 'Extreme' Partisan Gerrymandering
A Maryland judge on Friday tossed out the state's Democrat-drawn congressional map ahead of the 2022 mid-term election, ruling that the map is "an extreme gerrymander" intentionally drawn with "partisanship as a predominant intent" to suppress Republican voters.
Justice Clarence Thomas discharged from D.C. hospital
Thomas was admitted last Friday after experiencing flu-like symptoms.
Manchin says he will vote for Supreme Court nominee Ketanji Brown Jackson
West Virginia Democratic Sen. Joe Manchin announced on Friday that he plans to vote for President Joe Biden's Supreme Court nominee Ketanji Brown Jackson, a move that all but guarantees she will be confirmed.
"Ladies and Gentlemen" Is Offensive — and Other Lessons from Prestigious Pronoun Guides
A few years ago, "she/her/hers" appended to an email signature might have prompted questions. Today, it's fairly common.
Conservative Disney employees: Our beliefs are under attack over Parental Rights in Education Bill
Conservative Disney employees have had enough abuse from their progressive colleagues. They feel as though they are under attack for their beliefs as the controversy over H.B.1557, Florida's Parental Rights in Education Bill continues to play out. They published an unsigned letter this week slamming their colleagues for creating an "increasingly uncomfortable" work environment.
Now, a California Bill to Permit Infant Death by Neglect
A little while ago I highlighted a shocking Maryland bill that would essentially decriminalize neglecting an infant to death in the "perinatal" period — i.e., through the first 28 days after birth — by preventing investigations and prosecution of such deaths that resulted from "a failure to act."
Oh, the Humanities!
I forget which leftist thinker remarked some years ago that conservatives stormed Washington, while leftists stormed the English Department. While the first half of this statement may be contested, the second half is dead on the mark. There are few traditional academic disciplines today that have fallen further into the fever swaps of leftist ideology than English literature, which has had the effect of driving students away from the field en masse.
As Crime Explodes, Panic Rooms Become LA's Hottest Trend
Life in California during the new era of raiding and pillaging.
Short Circuit: A Roundup of Recent Federal Court Decisions
Service charges, unpaid judgments, and repentant thieves.
Biden Approval Rating Plummets in Deep-Blue State He Won by 29 Points
In an ominous sign of things to come for Democrats, Joe Biden's approval rating is 5 points underwater in deep-blue California, a state the president won by 29 points in 2020.
Banning Critical Race Theory
Earlier this month, Mississippi Governor Tate Reeves signed legislation intended to ban the precepts of Critical Race Theory from that state's public schools. According to Campus Reform, Mississippi is the fifteenth state to enact such a ban.
Chaos In the White House
I wrote yesterday about Joe Biden's Warsaw speech in which, at the end, he called for regime change in Russia: "For God's sake, this man cannot remain in power." Predictably, that seemingly unscripted outburst has provoked a crisis in international relations. The Washington Post headlines: "How Biden sparked a global uproar with nine ad-libbed words about Putin."
Economy & Taxes
What the Canadian Pacific Shutdown Could Mean for the U.S.
Over the weekend, Canadian Pacific Railway (CP) began to shut down its operations because of a labor dispute. Headquartered in Calgary, CP is one of the largest freight railroads in North America, with over 12,000 miles of track.
EU signs US gas deal to curb reliance on Russia
The US and the EU have announced a major deal on liquified natural gas, in an attempt to reduce Europe's reliance on Russian energy.
California Gov. Newsom Proposes $400 Debit Cards for Car Owners
Sadly for Newsom, many Californians are skeptical at the chances for success of this plan.
Biden: You're just going to love my plan to punish the successful
The President is getting ready to roll out his proposed budget for fiscal year 2023 this week and if he has his way, Elizabeth Warren will be over the moon with delight. A document released by the White House yesterday indicates that Joe Biden will be asking for a new "Billionaire's tax" to be included in the budget, setting a minimum tax rate of 20% on some of the wealthiest Americans. But as with most everything that emerges from the swamp these days, the name of the new tax doesn't match with what it actually does. And while this proposal will certainly boost Biden's support with the Squad and the rest of the Democratic Socialists, dredging up enough votes for such a proposal, even among members of his own party, isn't going to be a walk in the park. The downstream effects of putting this plan on the table will probably also make Democrats in marginal midterm races very nervous.
Manchin Wants $1 Trillion Tax Increase
Tax hike violates Manchin promise to WV voters: "I can't look the people in West Virginia in the eye and ask them to pay a penny more until I know we're running this government efficiently."
International
Yvan Colonna: Corsican nationalist dies after jihadist jail attack
A jailed Corsican nationalist, whose prison assault sparked protests on the French Mediterranean island, has died.
Raab vows to protect free speech from "wokery" with plan to scrap Human Rights Act
Deputy prime minister Dominic Raab has said his plan to replace Labour's Human Rights Act will would ensure the principle of free speech became a legal "trump card".
Opinion
The Problem With "Equality"
We keep having the same arguments about "equality" because so few people bother to study the arguments we've already had. Another factor is that many of the people involved think of themselves as being so intellectually and morally superior to the rest of us that our opposition to their enthusiasm for Equality (with a capital "E" denoting its status as a religion to some people) makes it unnecessary to rebut our arguments. We're all just a bunch of ignorant bigots in the eyes of the High Priests of the Cult of Equality, and therefore our objections can be ignored or dismissed as expressions of hateful prejudice.
"As a Mother"
That "as a mother" claim is utterly astonishing — a true jump-the-shark moment. Even if one were to agree with every single biological idea that is offered up by the transgender movement, there is simply no way of looking at history that could turn Don Ellis into the "mother" of the children he fathered. That Ellis is not his children's mother is a fact, a certitude, a cosmic verity. It is true now, it was true then, it will be true forever.
Judges and Natural Law
A longstanding criticism of originalism holds it to be morally defective because it does not ensure conformity between the law and justice, and even requires judges to act without regard to justice. Careless arguments from originalists sometimes inadvertently strengthen this criticism.
The Greenhouse Effect at the Supreme Court
It goes without saying that leftists have perfected the art of situational ethics. The basic operating rule for the left is: "'Democracy' means getting what we want; if any institution doesn't give us what we want, that institution must be destroyed," though they will always call it "reform."
How to Answer the Question "What Is a Woman?"
It was not surprising to see Judge Ketanji Brown Jackson dodge the question "What is a woman?" But it was surprising how she dodged it.
Wait, the Term 'Woke' Means What Now?
Apparently "woke" now means "does not believe the 2020 presidential election was stolen" or even, "believes Republicans should put the 2020 presidential election behind them."
The Takeaway from KBJ: She Can't Define a Woman
I haven't been paying much attention to the confirmation hearings of Judge Ketanji Brown Jackson, and I suspect the American public isn't either. In these kinds of low-salience cases, I'd guess that only one moment is really going to matter in the popular perception, and Republicans have created it. The Democrat-allied media are underplaying or ignoring this exchange, but it was absolutely devastating. In essence, the Republicans were poking around, somewhat ineptly, trying to make the judge say something that would sound extreme, shocking, bizarre, nonsensical, alarming, and ultra-woke to the average American, and Senator Blackburn finally succeeded.
Schrödinger's Woman
I'm struggling to see why, when asked to define a woman, Ketanji Brown Jackson didn't just say, "well, I am one." I understand that Jackson knows that the party that nominated her has gone utterly insane in this area. But, as she must know, that party is also happily lionizing her for her sex. It is true that Jackson is not a "biologist," but neither is Joe Biden, and yet, having announced that he wanted a female Supreme Court nominee, he seemed to be able to identify one without too much trouble.
The Freeport Question of Our Time
Today's Freeport Question—the question that has the potential to split the Democratic Party off from a majority of voters—is: what is a woman? We have seen, this week, a nominee for the Supreme Court says she is incapable of defining what a woman is, without the expertise of a biologist. Are the federal courts now going to need in-house biologists to determine how to apply laws aimed at prohibiting discrimination against women? (Or men for that matter, because someone who can't tell what a woman is may well have the same difficulty identifying a man.)
Can/Should a State Legislature Stop Funding Gender Studies?
Finally, a political backlash is building against the politicization of state universities, nearly all of which have been colonized by leftist zealots. The curriculum is littered with a variety of "studies" programs that are far more about imparting a sense of grievance than about teaching a body of knowledge.