News of the Week for March 6th, 2022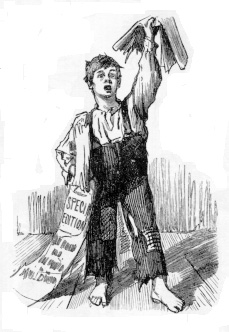 War & Terror
Biden sends former top defense officials to Taiwan in show of support
U.S. President Joe Biden will send a delegation of former senior defense and security officials to Taiwan on Monday, a senior official of his administration said, a sign of support for the island claimed by China after Russia's invasion of Ukraine.
"Sophisticated" new Chinese hacking tool found, spurring US warning to allies
Cybersecurity firm Symantec says the malware, which it calls Daxin, has been used to target high level, non-Western government agencies in Asia and Africa
Russian Troops Moves Closer to Kyiv, EU Wants Ukraine to Join
The West made moves to cause more financial turmoil for Russia.
Russian porn stars moaning after they're banned from OnlyFans during Ukraine invasion
Adult entertainers in Russia have been blocked from OnlyFans amid financial sanctions imposed on the country following its invasion of Ukraine.
Ukraine's 'Azov' fighters seen greasing bullets in pig fat for Chechen Muslim invaders
Shocking new video shared online shows Ukraine's controversial Azov fighters dipping bullets in pig fat to shoot at Chechen Muslims set to invade their country on behalf of Russia.
Switzerland announces it will freeze assets of Putin, Lavrov and other wealthy Russians
If you're a wealthy Russian, where would you choose to keep your money? The answer for many has been to deposit it a Swiss bank account.
FedEx, UPS suspend deliveries to Russia
The pressure being put on Russia continues to escalate today and the official government sanctions against Putin and his cronies by various countries are quickly being overshadowed by the "unofficial" sanctions coming from private business interests. Many international corporations are joining the pile-on in this wave of economic warfare, refusing to do business with any Russian entities until Putin abandons his invasion of Ukraine. The latest two entrants onto the field of virtual combat are very large names indeed. Both UPS and FedEx have suspended deliveries to all locations in the country. If that doesn't sound like a big deal to you, stop and consider the sheer volume of both commerce and personal delivery service that they handle from all around the world.
Oh my: Bank of China cuts off Russian oil trades?
Call this one the Mother Of All Signals, if true. China's financial entities have cut off credit for Russian energy sales, Bloomberg reports, following an avalanche of Western sanctions over Vladimir Putin's invasion of Ukraine
Kinder, gentler Taliban going house-to-house to forcibly disarm its subjects
Looks like someone's learning a lesson from the courage of Ukrainians, albeit the wrong one. In the midst of a rousing national defense against the Russian invasion, Ukrainians have used access to firearms to stymie a supposedly world-class military for days, successfully defending its major population centers.
The American Interest in the War
I think America has two primary interests in the current situation in Europe. Here is how I would rank them.
ESG, Russia, and . . .
That variant of "socially responsible" investing known as ESG (companies are measured against various environmental, social, and governance guidelines) has, to put it mildly, its problems, not least that the standards it sets can be, how to put it, a little mysterious.
Is the U.S. leading from behind on Russia?
But also clearly, that's a good thing in this case.
We're all hawks now: 80% of Republicans say Biden isn't being tough enough on Russia
The invasion of Ukraine has been a clarifying moment in so many ways. Clarifying about Putin's strategic acumen, clarifying about NATO's willingness to respond to Russian aggression, and clarifying about the extent to which the modern American right is willing to take seriously arguments from MAGA influencers that, ackshually, Putin is good.
On Chinese social media, 'little pinks' think Putin's invasion of Ukraine is just great
It's safe to say that Vladimir Putin doesn't have a lot of fans right now. People in Europe and the US have widely rejected Putin's rationalizations for war and, at the same time, have been impressed with the courage of Ukrainian president Volodymyr Zelensky. But in China, the country's online nationalists think Putin is doing a great job.
Not-So-Zombie Reaganism
A forgotten aspect of Ronald Reagan's presidency: He wanted to abolish nuclear weapons.
We are not a serious country (5)
The Washington Free Beacon's Adam Kredo reports: "As Russia Wages War, US Army Trains Officers on Gender Identity." Subhead: "Mandatory military training program pushes soldiers to undergo gender reassignment surgery."
In a Stunning Move, "Neutral" Switzerland Freezes Russian Assets
Switzerland also adopted financial sanctions against Russian President Vladimir Putin as China signals limits to its support for Russia.
Russia appears to be losing Turkey in terms of naval access
Russia's ability to move its naval forces into position to expand its invasion of Ukraine may have taken a significant hit last night. Despite recent moves to warm up their relationship with the Russians, Turkey suddenly announced that it was closing the Bosphorus and Dardanelles straits to the passage of any warships from any country until further notice. Those two straights are the only route for naval vessels to pass from the Mediterranean Sea into the Black Sea and reach both Ukraine and the Crimean Peninsula. Since both straits are fully within Turkey's territorial waters, they should have the right to make that decision, but whether or not they can actually stop the passage of Russian naval vessels remains to be seen.
Zelensky to BoJo: Here's your shopping list of the weapons we need
We learned last night that Ukrainian President Volodymyr Zelensky has kept up a busy schedule of phone calls with other world leaders throughout the early days of the Russian invasion. One of the people who has been on his call list on a "daily" basis is British Prime Minister Boris Johnson. BoJo has reportedly been shipping out weapons and other supplies to Ukraine virtually every day. Last night, Zelensky gave him what was described as a "shopping list" of military hardware that is desperately needed as a 40-mile-long convoy of Russian tanks and military vehicles snakes its way toward Kyiv. Johnson dutifully took down the list and informed Zelensky that the arms and supplies would be heading for Poland "in a matter of hours or days" and would then be ferried by trucks to where they are needed.
The Strikes on Kyiv Begin
The Russians just hit the TV tower in Kyiv:
ESG, Defense, and a Dangerous Lack of Common Sense
Investors who subscribe to the disciplines of ESG (that variant of "socially responsible" investment in which investors look at environmental, social, and governance concerns, and then decide to invest in China and Russia) can, at times, be remarkably — and, to the naïve, mysteriously — flexible. On other occasions, such investors can be absurdly rigid when it comes to defining what is or is not "socially responsible," not least when it comes to the weight they should give to geopolitical realities in coming to their conclusions.
Has Lukashenko accidentally revealed MOLDOVA will be invaded next? Belarus dictator addresses his security council in front of map that seems to detail Russia's battle plan for Ukraine
Alexander Lukashenko met with his security council to discuss Ukraine invasion and Belarus' involvement
Anonymous claims it has shut down Russia's space agency – so Putin "no longer has control over spy satellites"
ANONYMOUS has claimed that it has shut down Russia's space agency, Roscosmos. The hacking team has said that Russian officials have "no more control over their spy satellites."
Militants Are Edging South Toward West Africa's Most Stable and Prosperous States
Jihadist cells infiltrating as far as Ghana and Ivory Coast, the world's top cocoa producers, as western counter-terrorism strategy stutters
A miracle on the Dnieper?
Roughly a hundred years ago, another Russian tyrant — Vladimir Lenin — sent overwhelming forces streaming across the border of Poland.
Three big military decisions the Ukrainians will have to make soon
In their 1999 book on military strategy in the era of globalisation, Unrestricted Warfare, two Chinese colonels wrote: "Warfare has re-invaded human society in a more complex, more extensive, more concealed, and more subtle manner." Over the past five days, war has re-invaded European society with Russia's invasion of Ukraine, although it has been anything but subtle.
The Axis of Evil Reunites
When I was growing up, the USSR and Communist China formed the original Axis of Evil. Then, in later years, the "Sino-Soviet split" changed the geopolitical calculus. Now, it seems that a Russian-Chinese alliance may be re-forming.
Russia seizes first Ukrainian city Kherson as mayor begs Putin not to kill more civilians
RUSSIA has taken its first major city in Ukraine after days of fierce battles as the mayor begged Vladimir Putin's forces not to kill anymore civilians.
China's Dry Run
Putin's war is a valuable case study for Xi.
Russia Shells Zaporizhzhia Nuclear Power Station in Ukraine
A lot of information floating around out there. From what we can tell the administration building is on fire and the reactors are NOT like those in Chernobyl.
Ukrainian authorities say citizens don't need to declare captured Russian tanks and military equipment for tax purposes
Ukrainian authorities said captured Russian tanks wouldn't be counted as part of citizens' income. They said that seized tanks and military equipment need not be declared for tax purposes. They said such items would be considered a "manifestation of the unity and cohesion" of Ukrainians.
Vladimir Putin's war gadget 'robo-balls' that look like Star Wars' BB-8 ready to deploy
Russia has a lot of high-tech military gadgets up its sleeve, but one in particular stands out – high-tech 'robo-balls' which can be used to grab secret intel from urban warzones around the world
Russia blocks access to Facebook
Russia's media regulator said Friday it will block access to Meta-owned Facebook in the country as it escalates pressure on media outlets and tech platforms amid its invasion of Ukraine.
Russia makes gains in south Ukraine after seizing major nuclear plant; Putin cracks down on dissent at home
The blaze at the Zaporizhzhia plant, in Ukraine's southeast, was extinguished early Friday but not before it spread fears of catastrophic fallout across the continent.
Taiwan's leaders try to calm fears over Ukraine invasion, but citizens worry their island will be next
Taiwanese officials have been working hard to discourage a catchphrase that has emerged over the last week, "Today Ukraine, Tomorrow Taiwan."
Ukraine Says Russia Took Over Zaporizhzhia Nuclear Power Plant After Attack
Sen. Graham called for Putin's assassination.
In unofficial capacity, Pompeo urges US to recognize Taiwan
Former U.S. Secretary of State Mike Pompeo in a speech Friday on a non-official visit to Taiwan called for the U.S. to give diplomatic recognition to the self-ruled island China claims as its own territory.
US should recognise Taiwan as "free and sovereign" nation, Mike Pompeo says
Former US secretary of state calls for Washington to "take necessary and long overdue steps to do the right and obvious thing"
In unofficial capacity, Pompeo urges US to recognize Taiwan
Former U.S. Secretary of State Mike Pompeo in a speech Friday on a non-official visit to Taiwan called for the U.S. to give diplomatic recognition to the self-ruled island China claims as its own territory.
US should recognise Taiwan as "free and sovereign" nation, Mike Pompeo says
Former US secretary of state calls for Washington to "take necessary and long overdue steps to do the right and obvious thing"
Cloak and Dagger vs. Joke and Jabber
Muppet News Flash: Lindsey Graham once again leaps into the arms of jackassery. But you know, Jack, I may be a Cold War nostalgist, but I think I'd rather we had a government that did nefarious deeds and didn't talk about them than a government that talks about nefarious deeds and doesn't do them.
Supreme Court Reinstates Death Sentence for Boston Marathon Bomber
In a 6–3 opinion written by Justice Clarence Thomas and divided along ideological lines (with Justice Stephen Breyer dissenting, joined by Justices Elena Kagan and Sonia Sotomayor), the Supreme Court reinstated the death sentence for Boston Marathon bomber Dzhokhar Tsarnaev. Dzhokhar was the younger of the two Tsarnaev brothers, the older of whom, Tamerlan, was killed by Dzhokhar while fleeing from police. The sentence had been vacated by the First Circuit, which questioned the selection of the jury and the exclusion of evidence from the death penalty phase that Dzhokhar wanted to use in order to show that his brother was the real mastermind. The Supreme Court rejected both arguments; Breyer dissented only on the second issue, and did not address the pretrial publicity question.
China says it seeks to 'resolve' Taiwan question, amid comparisons to Ukraine
China is committed to "resolving the Taiwan question in the new era," it said in its annual government report issued Saturday, using sharper wording than in previous such reports amid debate among foreign-policy experts over whether Beijing would attempt a takeover of the self-ruled island similar to Russia's invasion of Ukraine.
Increasingly isolated, Putin finds a few allies in Latin America
Facing condemnation from most of the world and stiff sanctions from Europe and the United States, Russia appears increasingly isolated as its president presses on with his invasion of Ukraine.
U.S. and allies quietly prepare for a Ukrainian government-in-exile and a long insurgency
The Ukrainian military has mounted an unexpectedly fierce defense against invading Russian forces, which have been dogged by logistical problems and flagging morale. But the war is barely two weeks old, and in Washington and European capitals, officials anticipate that the Russian military will reverse its early losses, setting the stage for a long, bloody insurgency.
Without American Renewal, Putin's Aggression Is Likely Precursor of Troubles Ahead
Since the end of World War II, the United States has been the world's dominant force. Marked by relative peace and prosperity, it's been an amazingly successful period for America and for the world.
An uprising in Kherson
Putin's theory of how Russia would pacify a conquered Ukraine appears to have been that Ukrainians would … just sort of pacify themselves. Russia can't mount an effective long-term occupation of a country this large but it wouldn't need to, provided that Ukrainians placidly accepted their fate and welcomed their integration into Russia.
Greeted as liberators: Russia stages propaganda footage in captured Ukrainian city
Of Putin's many miscalculations about how this war would go, inside and outside Ukraine, the biggest must be his mystifying belief that Russian troops would be warmly received by the Ukrainian people. The only way invading made sense for Russia was if Zelensky's regime could be quickly toppled and then the country pacified with little resistance. Russia wouldn't have the men or the money to fund a long-term occupation. They needed Ukrainians to cooperate in their own subjugation.
Sky News team's harrowing account of their violent ambush in Ukraine this week
On Monday, near Kyiv, chief correspondent Stuart Ramsay and his team were attacked. Camera operator Richie Mockler took two rounds to his body armour, Stuart was wounded. Their experience illustrates the scale of the mayhem and violence as Russia's invasion enters a new and deadlier phase.
Namecheap is banning Russians, asks them to switch registrars
Domain registrar Namecheap is emailing customers registered in Russia saying it will no longer provide them with services because of Russia's invasion of Ukraine.
Is the Russian Air Force Actually Incapable of Complex Air Operations?
More than a week into the Russian invasion of Ukraine, the Russian Air Force has yet to commence large-scale operations. Inactivity in the first few days could be ascribed to various factors, but the continued absence of major air operations now raises serious capability questions.
20,000 foreign volunteers have signed up to fight in Ukraine: officials
Nearly 20,000 foreign volunteers have signed up to fight alongside Ukraine against invading Russian troops, Ukrainian officials said Sunday.
Paranoia strikes deep: Russian police stop pedestrians, demand to read their text messages
"This, even in Russia, is illegal as hell," says Meduza editor Kevin Rothrock of the clip below. Technically, perhaps, but the state of Russian law right now is as fluid as the state of the Russian economy and the state of the Russian military. What used to be legal no longer is. Go figure that what used to be illegal is suddenly fair game.
Riots & Revolution
Washington Woman Gets 5 Years in Prison for Setting Police Cars on Fire in 2020
The judge told the woman she did "tremendous damage to Black Lives Matter in Seattle."
Under DA Chesa Boudin, convictions are down and down-charging of felonies is up
This week the San Francisco District Attorney's office released new data about his handling of various crimes while in office.
Corona Virus
Anti-Covid controls protest convoy gathers on outskirts of Washington DC
More than a thousand vehicles in so-called "People's Convoy" gather at speedway though exact plans are unclear
Gun Rights
New York Judge Rules Out Dissolving the NRA as Case Moves Forward
New York Attorney Letitia James (D.) has been dealt a major setback in her corruption case against the National Rifle Association (NRA).
NRA Asks Supreme Court to Strike California's Magazine Ban
NRA-ILA and CRPA petitioned the Supreme Court to hear a challenge to California's ban on magazines capable of holding more than ten rounds.
Russia-Ukraine war: Scottsdale ammo company to send 1M bullets to Ukrainian soldiers
A Scottsdale ammunition company is pledging to send one million bullets to Ukraine, after the nation's president made a plea for more supplies earlier this week.
Hide the Decline
Environment &
"Green Energy"
A Return to Energy Realism?
It is increasingly obvious to everyone who isn't an idiot (which excludes John Kerry, most of the Biden Administration, and climatistas everywhere) that our anti-fossil fuel holy war has been foolish in the extreme, and weakened the West's geopolitical strength as well as our economic vitality. Slowly you can hear the gears grinding toward some changes. Start with France declaring two weeks ago that it will build 14 new nuclear reactors over the next decade. This is a reversal of the announcement a few years ago that France would follow Germany in phasing out its nuclear fleet. Maybe Germany will follow.
Activists Fear Putin's Ukraine Invasion Could "Overshadow" UN Climate Change Report
John Kerry on UN Climate report: "We're in trouble. I hope everyone understands that."
The Climatistas Are Lying Again
The only thing that could have made President Biden's State of the Union speech worse is if he had droned on and on about climate change. In fact, as Ben Zycher notes, Biden barely mentioned the subject: the word "climate" was only mentioned twice.
Obamacare
Government in Healthcare
Calif. Gov. Newsom Wants 'Mental Health Courts' In Every County
The mental health crisis in urban areas has become so severe that cities and states are desperate for ways to address the problem. But oftentimes, that means fierce opposition from a host of left-wing groups that would ordinarily be allied with blue state mayors and governors.
Biden's still seeking a health-care win
President Biden wants Congress to cap the cost of insulin. Close the Medicaid coverage gap. And make new Obamacare financial aid permanent.
National
Amazon's voice assistant Alexa to start seeking doctor help
If there is no doctor in the house, Amazon's Alexa will soon be able to summon one.
SCOTUS nominee Ketanji Brown Jackson's speech riddled with White supremacist ideas, according to academics
On Friday, President Joe Biden nominated Ketanji Brown Jackson to the Supreme Court.
Mark Levin at CPAC: Conservatives shouldn't support populist "mob rule"
A welcome and maybe even timely message, especially coming from someone whom most righty populists esteem.
Rural America shrinks over decade for first time
The number of Americans who live in rural areas declined in the last decade, the first time in history that the nation's rural population dropped between one U.S. census and the next.
NYC Elderly Asian Woman Attacked With a Rock in November Dies From Injuries
"Her cause of death is homicide based on complications of a traumatic head injury."
Senate Democrats Fail to Pass Extreme Pro-Abortion Bill
This evening, the Senate failed to invoke cloture and proceed to a vote on the Women's Health Protection Act, a radical piece of pro-abortion legislation that "codifies Roe v. Wade," establishes a fundamental right to abortion on demand, and nullifies state pro-life laws across the country. It was a 46-48 vote with six senators not voting.
Freedom Center Fellow Canceled By NPR
It's time to fight fire with fire.
Seattle-Area School Board Defends Segregating Meetings by Skin Color
Board president defended the decision from critics, saying that for "people of color," being "surrounded by other people similar to them, makes it easier."
Performing "Sex-Change Procedures" on Kids Is Child Abuse, Texas' Attorney General Says. He's Right, and I Should Know.
Texas Attorney General Ken Paxton released a formal legal opinion last week concluding that performing certain "sex-change procedures" on children—including surgeries, cross-sex hormones, and puberty blockers—constitutes child abuse under Texas law.
A Good Day for Adults and the Texas GOP
The fundamental divide in the Republican Party today is not ideological, it is not positional, and it is not really even tactical or attitudinal. It is between the normal adults who are looking to capitalize on the customary rules and processes of American politics, and the people who would rather throw rhetorical bombs than actually accomplish goals that require popular support and government power. The first group therefore includes Republicans of all stripes: movement conservatives, social conservatives, populists, moderates, liberals, libertarians, hawks, isolationists, Jacksonians, neoconservatives, free marketers, and supply-siders, you name it. It includes old Establishment types, Tea Partiers, political neophytes, and insurgents, pro-Trumpers, and anti-Trumpers. But all are at least united by pursuit of the classic dynamic of a party that is out of power nationally but in power in many states: looking to win over voters who supported throwing the party out of power in the last election, but also looking to develop an alternative model of governance at the state level. Their opposite numbers prefer an off-putting open zealotry and conspiracism that eschews anything that looks like competence, in favor of tantrums that feel good and raise money.
Pro-Life Group Announces Major Ad-Buy against Arizona Democrat Mark Kelly
On Monday evening, the Senate voted on a motion to proceed to debate on the Women's Health Protection Act, a Democrat-sponsored bill that would "codify" Roe v. Wade in the event that it is overturned, legislate a supposed fundamental right to abortion, and nullify pro-life laws across the country.
The Democracy vs. Authoritarianism Framework Is Too Simplistic
In his newsletter today, Matthew Yglesias makes a good point about how portraying the U.S. in a struggle against authoritarianism has truth to it, but also has its limits
Taking Away Foster Parenting License Based on Religious Views About Homosexuality May Violate First Amendment
From Lasche v. N.J., decided yesterday by the Third Circuit, in an opinion by Judge Peter Phipps, joined by Judges Thomas Hardiman and Robert Cowen
'It could happen tomorrow': Experts know disaster upon disaster looms for West Coast
It's the elevators that worry earthquake engineering expert Keith Porter the most. Scientists say a massive quake could strike the San Francisco Bay Area at any moment. And when it does, the city can expect to be slammed with a force equal to hundreds of atomic bombs.
Texas Parents of Transgender Teen Win Legal Victory
Court forbids the state from investigating family for child abuse under new Texas directive
Need an Engraved Tombstone? It Could Be a Long Wait.
One morning in December, a crew of men unloaded 8,400 pounds of granite from Rock of Ages, a quarry in Vermont, from a flatbed truck in the Bronx.
Poop attack perp told cops "s–t happens" before being released without bail
The sicko who allegedly smashed his own feces in a Bronx straphanger's face joked with cops that "s–t happens" before sneering to a Bronx judge, "F–k you, bitch."
What Is the Great Reset?
I'll begin by addressing the elephant in the room. Isn't the Great Reset simply a "conspiracy theory" concocted and circulated by "rightwing extremists?" The so-called conspiracy theories run something like this: the Great Reset is a plot hatched by a technocratic global elite to establish a socialist-communist New World Order. The Great Reset will abolish the property rights of the majority, as well as individual and national sovereignty, and wipe out the last vestiges of personal freedom. It uses covid-19 and climate change as pretexts to enslave what will remain of humanity, using never-ending lockdowns, experimental vaccines, and pervasive and inescapable surveillance.
Isn't the Great Reset "Merely an Attempt to Address the Weaknesses of Capitalism"?
Authoritarians are good at concocting benign-sounding phrases that mask their desire to impose control on everyone else. One that is very current is "the Great Reset," which supposedly will adjust the free-market order to make it more fair, more green, more desirable.
Tennessee Senate OKs bill that would block 2 congressional hopefuls from running in primary
Two high-profile Tennessee Republican newcomers running in the state's redrawn 5th Congressional District would be barred from doing so under a bill approved Monday night by the GOP-controlled state Senate by a 31-1 vote margin.
California Supreme Court Orders UC-Berkeley to Freeze Enrollment, Siding With Neighborhood Activists
"the result of a legal battle with a residents group called Save Berkeley Neighborhoods that sued the university for failing to address the effect of increased student enrollment on housing, homelessness, traffic and noise"
Armed Jan. 6 rioter had zip ties during Capitol attack, friend testifies at trial
Rocky Hardie testified that he and Guy Reffitt drove to D.C. from Texas armed with firearms and both believed the 2020 election was stolen.
Mike Pence: "There is no room in this party for apologists for Putin"
Uh, whom did you have in mind, Mike? And when exactly did you come to this realization? It certainly wasn't before January 20, 2021.
From inside the asylum
James Hankins is professor of history at Harvard. He is a distinguished intellectual historian of the Renaissance and the author, most recently, of Virtue Politics: Soulcraft and Statecraft in Renaissance Italy.
Giant Joro spider that "parachutes" by using webs to ride the wind like a balloon 'set to cover the entire East Coast'
Officially called the Joro spider, many people are referring to the arachnid species as parachuting spiders because of their unique ability.
Wisconsin School District: Parents "Not Entitled" to Know Kids' Gender Identity
The war on parental rights is everywhere, and it seems that last year's gubernatorial election in Virginia wasn't a strong enough warning to the radical left to stop undermining the rights of parents.
Maryland Bill Effectively Decriminalizes Neglecting Newborns to Death
Remember when former Virginia governor Ralph Northam blessed the right of a mother and her doctor to "have a conversation" and decide to neglect a newborn survivor of abortion to death? Well, now, a Maryland bill would effectively decriminalize Northam's immoral proposal without regard to abortion.
Apple seeks patent for 'innovation' resembling the ZX Spectrum, C64 and rPi 400
Cupertino seeks signoff on computer and keyboard in one unit – we've seen that somewhere before …
Short Circuit: A Roundup of Recent Federal Court Decisions
Twitter's content moderation, LBJ's lies, and a judge's ruse.
U.C. Hastings Faculty Send Letter To Concerned Students
"Moreover, we understand that statements of commitment to diversity and inclusion ring hollow when salient issues of racial equity are ignored or discounted in the service of prioritizing the ideal of free speech."
"Suggestion of Sexual Conduct Alone Cannot Constitute Obscenity,"
whether as to anime, "great literature," "soap operas," or "internet memes."
Confirmation Hearings For High Court Nominee Will Begin March 21
According to The Washington Post, the 24 days between the president's announcement of Ketanji Brown Jackson's nomination and the start of her hearing is about half the time of most nominations recently, although Justice Amy Coney Barrett was pushed through in just 16 days.
Economy & Taxes
Loss of Economic Liberty Tracks With Loss of Other Freedoms, Sen. Mike Lee Says
Sen. Mike Lee says economic freedom in the United States has declined—along with other freedoms—during a COVID-19 pandemic that prompted increased government spending and regulation.
Another Industry Destroyed by Taxes
How many industries have been damaged or destroyed by high taxes and excessive regulation? A lot. But I have mixed feelings about this one: California cannabis industry on brink as buyers return to dealers.
U.S. gas prices are rising at fastest pace ever as Russia intensifies invasion of Ukraine, AAA says
U.S. gas prices are rising at a record pace as Western sanctions on Russia's financial and shipping industries cut off oil supplies from global markets and refineries struggle to keep up with surging demand.
Food prices jump 20.7% yr/yr to hit record high in Feb, U.N. agency says
World food prices hit a record high in February, led by a surge in vegetable oils and dairy products, to post a 20.7% increase year-on-year, the U.N. food agency said on Friday.
International
Mystery rocket "to crash into Moon in THREE days" as China denies it's to blame
AN OUT-OF-CONTROL rocket part the size of a school bus will smash into the Moon this week. The impending collision has sparked a war of words over who's responsible
Bioethicist Asks, "Does Birth Matter?" Answers, "No"
The core problem with contemporary bioethics is that the movement denies human exceptionalism. In this view, being human is morally irrelevant. What matters are capacities, such as the ability to value one's life, which make one a "person."
The Official Cuban Press Regrets that Young People Do Not Want to Join the Communist Party
Girón, the official newspaper of Matanzas, has bemoaned that militant of the Young Communist League (UJC) who do not want to join the Party are "like children who refuse to eat food without even trying it." In an article published on Facebook, the media attributes this rejection to stereotypes about the organization and not wanting to "assume responsibilities".
China steps up crypto clampdown with threat of jail sentences
China expanded its criminal law to encompass fundraising with digital tokens, giving authorities additional firepower to stamp out a sector they declared illegal last year by using heavy sentences.
Mexican Football Match Descends Into BLOODBATH: "Up To 17" Fans Killed
At least 22 people were brutally injured – two of them seriously – after a football match descended into carnage in central Mexico yesterday.
Opinion
Stalin's library and mine
In his review of Stalin's Library: A Dictator and His Books, by Geoffrey Roberts, Nigel Jones writes in the Spectator
A Strong Argument in Favor of Studying the Classics
We hear over and over from "woke" professors that contemporary Americans have nothing to learn from books written by dead white males. Such books merely perpetuate white hegemony, or so we are told.
Confronting Communism's Ideological Lie: Whittaker Chambers' "Witness" Turns 70
Upon publication 70 years ago, Whittaker Chambers' autobiography, "Witness," immediately became recognized as a stirring spiritual investigation of communism.