News of the Week for Jan. 30th, 2021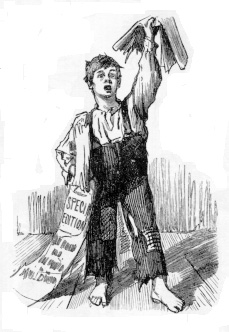 Riots & Revolution
L.A. DA Gascón Allows Adult Child Molester to be Housed in Juvenile Detention
James Tubbs, who committed the crime in 2014 when he was 17, only identified as a woman after they took him into custody so he'll be housed with the females but supposedly in isolation. He also won't have to register as a sex offender.
Anger over BLM's purchase of $8.1 million Toronto mansion grows as group's finances scrutinized
Canadian Black Lives Matter activists are furious over the group's recent $8.1 million cash purchase of a mansion in downtown Toronto that once served as the headquarters of the Communist Party of Canada.
BLM's millions unaccounted for after leaders quietly jumped ship
No one appears to have been in charge at Black Lives Matter for months. The address it lists on tax forms is wrong, and the charity's two board members won't say who controls its $60 million bankroll, a Washington Examiner investigation has found.
"Antiracism" Promoter Ibram X. Kendi: Critical Race Theory Is "Foundational" To My Work
"I just I can't imagine a pathway to being Antiracist that does not engage critical race theory."
Corona Virus
Half of children hospitalized with COVID develop headaches, altered mental state
Concerning new data shows that nearly half of all children hospitalized with COVID-19 experience neurological symptoms. Researchers from the University of Pittsburgh also report COVID-positive pediatric patients with these symptoms were much more likely to need intensive care.
Supply Chain Crisis Poised to Worsen as Vax Mandate Impacting Truckers Takes Effect
Meanwhile, Canadian truckers participate in cross-country "freedom convoy" to protest their nation's vaccine mandate.
Alex Berenson's Dangerous Covid-Vaccine Claims on Tucker Carlson Tonight
The data clearly show that these vaccines are safe for almost everyone. So why are Fox News viewers being told the opposite?
Gun Rights
Ninth Circuit judge rebukes court: I'll write your en-banc bad take on the Second Amendment for you
Absolutely hilarious, especially for those who have watched the Ninth Circuit's en banc machinations on Second Amendment issues for some time. Last week, a three-judge panel overturned a Ventura County, CA emergency measure that closed all gun stores at the beginning of the pandemic while allowing other "essential businesses" to operate. The ruling shredded Ventura's attempt to preclude exercise of the right to bear arms, albeit on the relatively modest basis that it fails under any and all levels of scrutiny.
San Jose Passes Mandatory Insurance, Annual Fee for Gun Owners
The city council voted to approve Mayor Sam Liccardo's (D.) ordinance on Tuesday. That makes San Jose the first city in the nation to enact a mandatory insurance regime for gun owners and require them to pay an annual fee.
Survey: 5.4 Million First-Time Gun Owners in 2021, Growing Diversity Bad News for Gun Control Advocates
The industry saw a 44.5% increase among blacks and 33.2% of females as first-time buyers.
Hide the Decline
Environment &
"Green Energy"
Lamborghini to Bid Farewell to Pure Combustion Cars This Year
Lamborghini is gearing up for the final lap of combustion engines powering coveted models like the Aventador as the sports-car maker switches its lineup to plug-in hybrids.
Ukraine, Europe, and Energy Dependence
It's hardly a secret that, even if it has the political will (or inclination) to do so, Germany's willingness to push back against a Russian incursion ("minor" or otherwise) is severely constrained by its dependence on Russian gas (I included some statistics on this here), a dependence that, for various reasons, the opening of the Nord Steam 2 pipelines will (if it happens, and I think that it's highly likely that it will) make even more dangerous than it already is.
Supreme Court takes WOTUS case
In a short order this morning, the justices said they would take up Chantell and Michael Sackett's challenge to a lower court ruling that had applied a definition of "waters of the U.S." or WOTUS, established in the 2006 case Rapanos v. United States, to determine that the couple needed a Clean Water Act permit to build on their land.
NY Times: California's solar energy battle is being pushed by union electrical workers
I've written a couple of times about California's plan to revise its "net metering" arrangement for solar power in a way that is likely to destroy the state's solar panel installation industry. Very briefly, the new plan would dramatically cut the amount homeowners are reimbursed for excess solar power they produce during the day. It would also create a new solar tax which would charge homeowners, on average, about $56 per month for placing solar panels on their roof. The exact amount varies based on the size of the system. But what it means is that over the 25-year lifetime of the panels, utilities would be paid about as much per panel as the companies that produced and installed them.
China Won't Disturb Its Citizens' 'Normal Life' to Meet Carbon Goals
To no thinking person's surprise, China's President Xi Jinping told Communist Party leaders that saving the planet from global warming won't come at the expense of China's economic growth or the comfort of its people.
Obamacare
Government in Healthcare
Spain Joins the Euthanize-and-Organ-Harvest Club
In my first anti-euthanasia column, written for Newsweek in 1993, I warned that if assisted suicide/euthanasia became legal and normalized, it would lead to "organ harvesting thrown in as a plum to society." Needless to say, I was called a fear monger, alarmist, and hysteric — and those were the polite hate mailers.
War & Terror
Why Ukraine Wouldn't Be a Cakewalk For Russia
For all the assessments of Putin as a geopolitical mastermind, he could be in over his head when it comes to Ukraine.
Canada's Tough Talk On Ukraine & Russia Is Hollow Given The Moribund State Of Our Armed Forces
Strength brings respect. Tough talk without the ability to back it up brings contempt.
Putin would burst Xi's Olympic dream with a war in Ukraine
As the US and Europe mount increasingly frantic efforts to deter Russia from any invasion of Ukraine, it's Chinese President Xi Jinping who may have the biggest influence on Mr Vladimir Putin's timetable.
NATO moving troops, gear eastward toward Russia
With the exception of Germany, European Union nations and NATO members appear to be building a united front against Russian aggression on the Ukraine border and elsewhere. One of the latest to try to draw a line in the sand is Ireland. Russia is now scheduled to hold naval war games off of Ireland's southwest coast, a provocative move given all of the current tension, but Ireland has sent a message to Moscow saying that the naval exercises are "not welcome." Whether or not that deters Vladimir Putin remains to be seen.
China sent 39 warplanes toward Taiwan a day after major US Naval exercise
The US Navy held a drill in the Philippine Sea over the weekend. The emphasis on a free and open Indo Pacific was definitely a message aimed at China which has been trying to claim territory in the South China Sea as its own. China responded Sunday by sending 39 warplanes toward Taiwan, the largest number so far this year.
Why didn't Biden (or Trump) nominate an ambassador to Ukraine?
During all of the ongoing tension between Ukraine, Russia, and the European/NATO nations these days, we've seen any number of statements released by the American embassy in Ukraine. But the one person we haven't heard from directly is our Ambassador to that nation. Sadly, the reason for that is fairly obvious. We don't have an ambassador to Ukraine. And we haven't had one since May of 2019. One might think that having someone in that position with an intimate knowledge of the country, its history, and the various power players in the region might have been quite helpful during these chaotic times. We do have a Chargé d'Affaires ad interim ( acting ambassador Kristina Kvien) who has the right credentials and experience for such a position, but the lack of a formal ambassador projects the image that Ukraine really hasn't been a priority for our government until recently.
Can Russia's planned naval exercises be disrupted by fishermen?
When we recently discussed some of Russia's provocative moves in the region around Ukraine, there was one side note to the story that didn't draw quite as much attention. That was the fact that Russia had announced they would be conducting some naval exercises in the Atlantic in February off of the southwest coast of Ireland. Perhaps because it was announced at the same time as all of the army "exercises" taking place on the Ukrainian border, the move was viewed as also being provocative in nature.
U.S. Navy Racing to Retrieve Downed Stealth Fighter Before China Does
Meanwhile, American sailors move in to the Navy's newest base on Poland's Baltic coast.
Has Putin blinked?
If so, it's not entirely clear why. The US submitted a diplomatic proposal two days ago that produced immediate Russian scoffing, followed by more troop movements. NATO and the European Union still appear split on imposing energy-related sanctions on Moscow, which are the only sanctions that will have any impact on Vladimir Putin's standing.
Top Chinese scientist working in Hypersonic program flees China with critical secrets
The US officials were left stunned when a Financial Times report revealed that Beijing had tested a nuclear-capable hypersonic missile in August last year. The test demonstrated that China has now garnered the ability to strike any point of earth in no time and that too without letting the target know about any such imminent attack. This bold portrayal of the hypersonic program had dumbstruck the US, whose own hypersonic program runs far behind that of China.
ATF to Treat Imports from Hong Kong the same as China
Depending on who you ask, you will receive a different answer to the question: How many Countries are there currently in the World? Over the last 600 years, the concept of a country or state has also driven geopolitical events, as the milieu shifted from kingdoms to nations in the Western Hemisphere. In the 21st Century, the ramifications of the last decades of conflict have resulted in situations where some entities recognize a geographical region to be a country of itself, where others do not. Hong Kong has been one of these locations, where until recently the BATFE did not follow the same embargo on defense articles that it did with China.
"Meet the Heroes": Is anyone still talking about the Americans left behind in Afghanistan?
The answer to that question is: not many any longer, not even in State Department briefings. It last came up in media questioning in Monday's presser, despite Afghanistan relief coming up in briefings at multiple times later in the week. This is still the posture of our State Department toward the Americans abandoned, and even this was an indirect tangent to the Ukraine crisis
Is Joe Biden In the Pocket of the Chinese Communist Party?
Peter Schweizer is an excellent researcher who has built a solid body of work that, among other things, exposes corruption in America's political class. His most recent book, Red-Handed: How American Elites Get Rich Helping China Win, is the most sensational yet.
China's U.S. Ambassador Warns of 'Military Conflict' Over Taiwan
In one of the most overt threats yet made by China, Beijing's new ambassador to the United States, Qin Gang, accused Taiwan of "walking down the road toward independence," and added, "If the Taiwanese authorities, emboldened by the United States, keep going down the road for independence, it most likely will involve China and the United States, the two big countries, in a military conflict."
Ukraine — and Gromyko 2.0
For reasons rooted in their countries' long experience of Russian rule and Soviet occupation, when a politician from the Baltic states talks about Moscow's negotiating tactics, it's worth paying attention, not least when it's Estonia's impressive prime minister Kaja Kallas doing the talking.
National
Pennsylvania school board member to parents: "No, I don't work for you"
A school board member from an eastern Pennsylvania district recently took to the local paper to tell parents "With all due respect, I don't work for you."
Mind-Numbed Virtue Signaling: M&M's Makes Changes to Characters in the Name of "Inclusiveness"
Robotic parroting of social justice catchwords: "At Mars we believe that in the world we want tomorrow, society is inclusive. And, as one of our most iconic brands, M&M'S is announcing a new global commitment to create a world where everyone feels they belong."
Ed Schools Train Teachers to Indoctrinate Students
American "education schools" (which is to say, college programs for future teachers) have done tremendous harm. Decades ago, they were captured by educational theorists who favored "student-centered" methods and similar fads. These days, they are hotbeds of wokeness, pushing "anti-racism."
Here we go: SCOTUS takes up affirmative-action challenges at Harvard, North Carolina
First abortion, and now this? John Roberts would turn over in his grave if it weren't for the fact that he's very much alive. The Supreme Court will hear challenges to a decades-long practice of affirmative action in private and public colleges after appellate courts quashed claims against both
Supreme Court Agrees To Hear Harvard and UNC Affirmative Action Cases
The cases put affirmative action, that is, discrimination in order to achieve racial diversity, squarely on the table for reconsideration.
Prof. Gregory Manco Sues St. Joseph's U, Administrators, And Former Student After Online Mob Attacks
Allegations: "Dr. Manco, a Caucasian former Visiting Assistant Professor of Mathematics at St. Joseph's seeks damages from St. Joseph's as it is responsible for the actions of a small group of administrators when they purported to give credence to completely false, unsupported, undocumented, and implausible allegations of racial bias, and then used those allegations to justify an investigation, suspension and non-renewal of his contract…."
As I Found Out With My Daughter, Not Even Catholic Schools Are Safe Havens From Gender Ideology
My husband and I looked to a Catholic school to be an ally in our fight to break our daughter free from the grip of gender confusion. We were naive.
CBP: Border apprehensions set new record in December — by over 100K
Small wonder that the Department of Homeland Security dragged its heels in publishing their report on Customs and Border Patrol activity in December. Late yesterday, DHS finally released the delayed CBP report, which showed the border crisis still at fever pitch. Apprehensions blew by the previous record for Decembers by over 100,000 and showed the border surge still increasing in terms of "unique individuals" month-on-month
Harvard's discrimination against Asian-Americans in a nutshell
Following today's decision by the Supreme Court to hear its case against Harvard, Students for Fair Admissions released a video describing how Harvard discriminates against Asian-Americans who seek admission. The video puts a human face on Harvard's insulting and racist treatment of this whole category of applicants.
Supreme Court will hear race discrimination in college admissions cases
Today, the U.S. Supreme Court granted certiorari in Students for Fair Admissions v. Harvard and Students for Fair Admission v. University of North Carolina. These cases allege racial discrimination in college admissions.
Reports: Justice Breyer to retire
Supreme Court Justice Stephen Breyer will retire, according to multiple reports. Some liberals have been urging him to do so since Joe Biden was elected. Many more, I suspect, were hoping he would, so that Biden could appoint a relatively young left-liberal to replace him. Breyer is 83 years old.
Affirmative action revisited
Linda Brown was the young girl who gave her name to the four cases consolidated for consideration in Brown v. Board of Education, the 1954 Supreme Court case that effectively invalidated the regime of public school segregation. She died in 2018 at the age of 75 or 76. Neil Genzlinger's New York Times obituary recounted her story.
Justice Stephen Breyer to retire from Supreme Court, paving way for Biden appointment
The liberal justice's decision to step down after more than 27 years on the court allows the president to appoint a successor who could serve for decades.
Texas primary battle rematch is wide open thanks to convenient timing of an FBI raid
A classic battle between a moderate establishment type of Democrat versus a progressive challenger is underway in Texas Congressional District 28. The district is part of the Rio Grande Valley where much progress has been made by the Republican Party in recent election cycles. The area has been solidly deep blue for decades but that is changing. This dynamic makes the primary race battle between current Congressman Henry Cuellar and his former intern who is now running to take the seat, Jessica Cisneros, all the more interesting.
A Generational Threat to Free Expression
Survey data show that Americans under 30 prize cancel culture over liberty.
Poll: Young Nevadans enthusiastic about midterms but not about those in power
A poll released today that surveyed more than 400 Nevadans ages 18 to 36 found that while many are enthusiastic about the 2022 elections, they are not satisfied with the current leaders and are ready to see changes to the economy.
Survey Says: Americans Want Big Range from EVs
And in other news, the sky is blue and water is wet. America is a vast landscape, after all. Eggheads at the professional firm Deloitte have released their 2022 Global Automotive Consumer Study, one which polls respondents from countries around the globe about forward-looking topics in automotive.
DA Chesa Boudin sued by Vietnamese victim of assault
A Vietnamese immigrant who was attacked and beaten on the street two years ago by a father and son is suing DA Chesa Boudin over his handling of the case. The attack happened back in November 2019 in broad daylight.
A Day In the Life
What happens when you have an elderly, frail, over the hill president? For one thing, he takes a lot of time off.
University assignment has students record themselves accusing someone of racism or homophobia
An assignment shows an instructor directing students to locate someone that they can accuse of 'racism,' 'ableist racist or homophobic use of language,' or 'micro-aggressions.'
Remember When Liberal Law Profs Said VP Can't Cast Tiebreaker On Supreme Court Nominations? I Bet Mitch Does
Lawrence Tribe 2020 on Barrett nomination: "While the vice president has the power to cast a tiebreaking vote to pass a bill, the Constitution does not give him the power to break ties when it comes to the Senate's 'Advice and Consent' role in approving presidential appointments to the Supreme Court."
Meltdown in Georgia: Black voter disapproval of Biden quadruples
Given the "cliff" off of which Joe Biden has fallen in Georgia, Raphael Warnock must feel some relief to still have a virtual tie with potential GOP challenger Herschel Walker. A new poll from the Atlanta Journal-Constitution puts Biden's overall job approval at 33.7% in a state he narrowly won fourteen months ago.
NIH Researchers Interview Minors about Sex without Parental Permission
The age of consent in the United States ranges between 16 and 18 years old. Yet a taxpayer-funded National Institutes of Health study recruited boys (and girls who identified as boys) as young as 13 to report their sexual behavior on a mobile app without parental consent.
Biden and the Need for a Black Woman to Replace Justice Breyer
Kudos to Laura Ingraham for pointing out that when Joe Biden was in the Senate, he filibustered against the nomination of a black woman, Janice Rogers Brown when she was nominated by President Bush for a seat on the D.C. Circuit. Brown had a definite libertarian streak and the "progressives" couldn't tolerate that.
Dem Senator Says Breyer's Replacement Should Not Make Decisions Just Based On The Law
"I'd like … someone who will consider the impact, the effects of whatever decision-making is on people in our country …"
Maryland county shifts to virtual learning — and then opens "equity hubs" for students
Closing down schools due to fear of infection and then gathering the kids together anyway is *chef's kiss*.
Female UPenn Swimmer Complains about Being Repeatedly Exposed to a Naked Male
Lia Thomas, the male UPenn swimmer who identifies as female and has been permitted to compete on the female team, is not only depriving his female teammates of a fair chance at winning, but also their right to privacy. "It's definitely awkward because Lia still has male body parts and is still attracted to women," one of his teammates told DailyMail.com.
UIC Law Prof. Jason Kilborn Sues After University Tried To Force Him Into Humiliating Racial Reeducation Program
Used letters "N" and "B" on exam hypo about employment discrimination, leading to campaign to fire him. The FIRE notes: "In a stunning display of unintended irony, the individualized training materials [UIC tried to force on Kilborn] include the same redacted slur that Kilborn used in his test question."
WV governor: Bette Midler can kiss my dog's hiney
Does a display of a dog's tucchus qualify as a palate cleanser? Oddly enough … West Virginia governor Jim Justice finally got to deliver his State of the State speech after recovering from an acute case of COVID-19, and he clearly felt ebullient about it. After extolling the state's economic accomplishments and declaring the doubters confounded, Justice turned to the state's most recent and well-known detractor — Bette Midler.
State Legislators Are Mounting A Stand Against "Critical Theory's Long March"
Andrew Sullivan: "If the left has stealthily changed public education from above, the right has now used the only power they have to fight back — political clout in state legislatures."
George Soros Gives Democratic PAC $125 Million to Help With Midterms
It's okay when the Democrats do it. It's okay when it's George Soros. Soros started Democracy PAC in 2019 to help Democrats in 2020. I'm guessing he is seeing a deer in the headlights because he cut the PAC a $125 million check.
Short Circuit: A Roundup of Recent Federal Court Decisions
Say yes to the dress, respectful dissents, and kettling technique.
The New Lysenkoism
Scientific American's broadside against E. O. Wilson fits a fashionable, science-denying trend.
Judge Reverses Ruling: Loudoun County Teen Found Guilty of Rape Will Not Have to Register as Sex Offender
"This court made an error in my initial ruling. The court is not vain enough to think it's perfect, but I want to get it right."
National Governor's Association Chair Asa Hutchison Thinks GOP Should Move On From Trump
Rank and file Republicans may strongly support another run for president by Donald Trump, but some Republican governors aren't so sure.
Yes, Black Lives Matters Was a Scam
Intelligent people knew from the start that Black Lives Matter was simply a Democratic Party propaganda operation. "Systemic racism" did not suddenly become a problem in the spring of 2020, and obviously it was not a coincidence that the "mostly peaceful" protests erupted in an election year. Further proof of the BLM movement's essential bogusness was the fact that, once Joe Biden was installed as president, the protests ended. Black suspects are still getting shot by cops, but the national news media has ceased covering these incidents, because that was never really what it was about. It was about electing Democrats, period, and having succeeded at that goal, the media has moved on from BLM.
Economy & Taxes
Rebound: Q4 GDP hits 6.9%, annual rebound highest since 1984
A pleasant surprise, given the retail sales number in December. GDP growth in the fourth quarter hit 6.9%, its best reading in 2021, and the year-end advance estimate for growth came in at 5.7%. That's the best annual growth since 1984's explosive escape from recession, and business optimism appears to have provided most of the Q4 lift.
International
Ladies in White opposition leader arrested in Cuba
A prominent Cuban dissident was arrested along with three other women in the capital Havana on Sunday, her husband said.
Woman rode motorbike naked, got fingered in the street and punched a blind man
A woman has been jailed and banned from entering Woking after she punched a blind man and was caught in the middle of a sex act in the street.
Freedom of Religion and Speech Is on Trial in Finland
For the crime of expressing a biblically supported view about marriage, a Finnish politician is facing possible imprisonment.
A Hate-Crime Headache
Scotland's Hate Crime and Public Order Act is already making life difficult for the Scottish police force, who have requested permission not to comply in full until next year amid a huge surge in reported crimes. The law, it turns out, is very difficult to interpret.
Europe in character
As a Russian invasion of Ukraine becomes more and more likely, major European nations behave more and more in character. Britain, in its finest Churchill-Thatcher tradition, is stepping up to the plate. It just delivered anti-tank weapons to Ukraine.
International Olympic Committee picks Chinese uniform supplier suspected of using slave labor
The International Olympic Committee claims its Chinese Communist Party-linked uniform suppliers did not use Uyghur slave labor — at least not for the official Beijing Olympics garments.
Astronomers spot mysterious object "unlike anything seen before" – and it's sending signals our way
A MYSTERIOUS object unlike anything that astronomers have seen before has been discovered in our "galactic backyard".
Double whammy: Cuban peso in free fall against U.S. dollar while inflation in Cuba hits 300% to 500%
Cubans are paid in pesos, but scarce food and other necessities are only available in dollar stores. But… the number of pesos needed to buy one dollar is now at 100 to 1, and that exchange rate is just going to get worse and worse.
China's Population Growth Drops to 61-Year Low Despite Ending One-Child Rule
"Chinese mothers gave birth to 10.62 million babies last year, an 11.5 per cent drop from 2020."
Opinion
How Biden can defeat China
Putin and Xi are more vulnerable than we think
"There are only nine meals between mankind and anarchy"
Alfred Henry Lewis' observation dating back to 1896 still rings true. There is a thin line between society and anarchy. It's thinner than we want to admit.
Freeing the Soul from Ignorance: Why Students Should take Hard Classes
Two thousand twenty-one was a hard year for colleges: admissions are down, revenues are diminished, and four-year degree alternatives are achieving greater market recognition. In such a climate, colleges need to answer the question increasingly asked by high school students and their parents: why should one attain a college degree? To thrive in the coming years, colleges need to recover an ability to articulate how collegiate study can existentially transform the student.
The American Founding Has Plenty to Offer Conservatism
It only recently came to my attention that Nathanael Blake, writing in Public Discourse earlier this month, called me a liberal. Or, if the slight is not quite so severe, he has at least lumped me in with some conservatives who have drifted left, on account of my appreciation for the American Founding and my exhortation that conservatives not abandon its principles.
Four New Justices in Six Years
We haven't seen this much rapid turnover in five decades.
Affirmative Action and the Legacy Distraction
The main criticism I've gotten for my column urging the Supreme Court to end racial preferences in college admissions is: What about legacy preferences? Why should racial preferences have to give way to pure determinations of merit if colleges are still going to be able to give preferential treatment to the children of alumni?
The politics of replacing Breyer
The Washington Post reports that Democratic leaders are excited about the prospect of replacing Justice Breyer, and not just because of the opportunity to put a youngish left-liberal on the Supreme Court. According to the Post, Democrats see a political opportunity.
Why Do Democrats Hate Children?
When Democrats aren't trying to keep children out of school and (not) learning online, or requiring them to wear masks when they're (not) learning in crappy union-run public schools, they're trying to warehouse them in government-run universal child care programs.
Why the GOP should sit out the SCOTUS confirmation fight
With this morning's announcement that the Democrats have patched up their relationship with Associate Justice Stephen Breyer (who will be doing a formal announcement with Biden today), the stage is set for some sort of dramatic confirmation fight. CNN was issuing warnings this morning about how the Senate Republicans could use procedural maneuvers to gum up the process and drag it out for as long as possible. And I'm already seeing a few conservative pundits talking about how Mitch McConnell needs to "fight" Biden tooth and claw before another liberal is handed a lifetime appointment to the nation's highest court.
It's Not Government's Job to "Root Out" Misinformation
After being asked by MSNBC's Mika Brzezinski about the alleged misinformation spread by the Joe Rogan Experience podcast and Facebook users, U.S. surgeon general Vivek Murthy responded with a homily about how "we" must "root out" misleading speech.
Susan Collins Has Been Consistent
I'm seeing a lot of tweets this morning criticizing Senator Susan Collins for her supposed double standard on Supreme Court nominations. Here's a good example of the genre
Mass Formation Psychosis: What Is It and Why Is Everybody Talking About It Now?
Have you ever heard of "The Streisand Effect"? It's what happens on the Internet when someone tries to suppress the truth