News of the Week for Oct. 3rd, 2021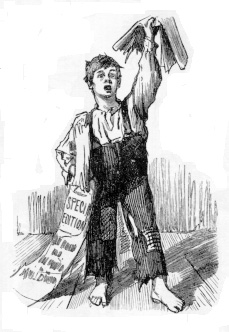 Riots & Revolution
A Glimmer of Hope in the Fight against CRT
Are Americans who reject the vicious assertions of critical race theory and don't want it taught to their children willing to take the slings and arrows of "progressives" and fight to boot school officials who want it?
Inspired by 'radical' politics, the CHE Cafe attempts to reopen at UCSD
The Che Cafe collective is a community-organized 'meeting and gathering space for radical/leftist/progressive political groups and events' at the University of California, San Diego.
National School Boards Association Calls Protesters Against Critical Race Theory Domestic Terrorists, Requests Federal Intervention
Trying to criminalize political opposition, a sign that school board protests by parents are making in impact.
Seattle's next City Attorney could be a police abolitionist who cheered on Antifa
Back in July I pointed out that Seattle's City Attorney Pete Holmes was struggling with his reelection and that meant there was a real chance the city could elect moderate Republican Ann Davison in his place. Here's what KIRO 7 was reporting at the time.
What's to blame for the murder spike? Nikole Hannah-Jones has thoughts
Tuesday the Washington Post published a column by Henry Olsen titled, "What's to blame for the murder spike? Certainly anti-police fervor didn't help." Here's a bit of what he wrote.
Corona Virus
Australian cops descend on man for … not wearing a mask outdoors?
A sequel to this weekend's post about the recent clashes between police in Melbourne and a mass of protesters who objected to the new vaccine mandate for local construction workers. In some of those clips it was hard to tell who was the aggressor; news reports claimed that some protesters tried to storm a local trade union and threw objects, including bottles, at the cops.
YouTube moves to block and remove anti-vaccine content
Company has already taken down 130,000 pieces of video with false info about vaccines
Mayor Bronson defends use of Holocaust imagery by mask mandate opponents during heated second night of Anchorage Assembly hearing
Opponents of a mask ordinance wore yellow Stars of David and shouted at Anchorage Assembly members, and four people were arrested during a second night of heated public testimony on a proposed mask ordinance for the city.
Young woman dies of H5N6 bird flu in southern China
A 26-year-old woman in southern China has died of H5N6 bird flu amid a rise in isolated cases, health officials in Hong Kong reported on Wednesday. Three other cases were reported earlier this month.
Justice Brett Kavanaugh tests positive for Covid-19
Justice Brett Kavanaugh has tested positive for Covid-19, the Supreme Court said Friday, the first publicly known case of coronavirus among the high court's justices.
Merck says experimental Covid pill cuts risk of death, hospitalization by 50 percent
If cleared, Merck's drug would be the first pill shown to treat Covid, a potentially major advance in efforts to fight the pandemic.
Gun Rights
Federal Judge Rules Washington, DC is Liable for Post-Heller Wrongful Firearm Arrests
Dick Heller is probably laughing to himself today. Late yesterday, US District Judge Royce Lamberth ruled that Washington, D.C. is liable for six wrongful arrests made in the years after the D.C. vs Heller Supreme Court decision was handed down. The individuals in question were arrested between 2012 and 2014 for carrying handguns in public.
Hide the Decline
Environment &
"Green Energy"
Repulsive: John Kerry Accepts China's Genocide to Get Climate Deal
The Beijing regime has, over the course of decades, attacked fundamental U.S. interests by, among other things, inciting violence on American streets, deliberately spreading COVID-19 beyond China's borders to America and the rest of the world, exporting fentanyl to the U.S. despite agreements to the contrary, stealing U.S. technology and other intellectual property, rejecting the principle of freedom of navigation, threatening to grab territory from American allies, and proliferating nuclear weapons technology.
Doctors Kill 10 Percent of All Babies Who Die in Flanders
Belgium has no age limit for its euthanasia. Now, a letter published in a British Medical Journal publication reports that 10 percent of babies who died from 2016 to 2017 in Flanders — up to age one — were given drugs by their own doctors with "an explicit life-shortening intention." In other words, they were euthanized, a.k.a., infanticide.
South Pole posts most severe cold season on record, an anomaly in a warming world
Amid a record hot summer in large parts of Northern Hemisphere, beset by devastating fires, floods and hurricanes, Antarctica was mired in a deep, deep freeze. That's typically the case during the southernmost continent's winter months, but 2021 was different.
Senate Confirms Accused "Eco-Terrorist" to Lead Bureau of Land Management on Party Line Vote
"Contrary to many stories in the news, Ms. Stone-Manning was not an innocent bystander, nor was she a victim in this case. And she most certainly was not a hero"
Whatever Happened to the Population Bomb?
The world's population has risen enormously. The signs of a slowdown are becoming visible
Obamacare
Government in Healthcare
Ground Being Prepared for Death on Demand in the Netherlands
Once killing is defined as an acceptable response to suffering, there are few natural stopping points in the steady expansion of legalized euthanasia or assisted suicide. Requiring a diagnosed medical condition still retains some heft. But it isn't logical, since the ultimate issue is suffering, not its causes.
War & Terror
Turkey to buy more Russian missile systems
Yesterday, we kicked around the question of whether or not Pakistan can truly be considered an ally of the United States and the rest of the western nations. My unfortunate conclusion was that the government of Pakistan hasn't been a true ally for quite some time, but we're sort of stuck with them in a dysfunctional relationship, for the time being, lacking many viable alternatives in the region. A bit of news that broke last night reminds us of another country that will likely fall into the same category. That would be Turkey. While I've covered the various sins of Recep Tayyip Erdogan here in the past on more occasions than I could count, he's still making inflammatory moves to remind us that he is in bed with America's adversaries far more so than he is with the west. Despite warnings from the United States and the rest of Turkey's supposed NATO allies, Erdogan is seemingly planning to purchase another shipment of the Russian S-400 missile system.
Newsweek analyst: Let's face it — Biden has outsourced next-9/11 prevention to Beijing
Bear in mind that this counts as only the second biggest disgrace in Joe Biden's rush to retreat from Afghanistan. In terms of national security, however, it's clearly the biggest failure in this catastrophe. By yanking all support for the Afghan military and ensuring the collapse of the government to the Taliban, the US has no way to prevent the radical Islamists from rebuilding the terror apparatus that struck US interests around the world, culminating in the 9/11 attacks.
Top generals contradict Biden on advice he received about Afghanistan
The Senate Armed Services is conducting a hearing today into Joe Biden's Afghanistan fiasco. I've been tied up with other business and therefore unable to watch the proceedings.
Generals contradict Biden: We told him to leave 2,500 troops in place in Afghanistan
Time to play another round of "Is Biden senile or just a liar?" Gen. Frank McKenzie, today, testifying before the Senate
UK sends warship through Taiwan strait for first time in more than a decade
Move challenges Beijing's claim to the sensitive waterway and is rare voyage by a non-US military vessel
American rescue worker: Americans left behind in Afghanistan "definitely" more than State Department claims
The State Department is claiming that about 100 Americans are left stranded in Afghanistan. As pointed out by a reporter, that number has been used by the State Department for weeks now. A rescue worker is disputing that number and says there is "definitely" more than that trapped in Afghanistan. Either Tony Blinken and others at the State Department are lying or they simply don't have a handle on how many Americans and green card holders are still left behind. It's probably both.
Biden Administration Bars Flight Carrying Americans From Kabul From Entering U.S.
"Project Dynamo" has flown hundreds of Americans out of Afghanistan since the non-government-sanctioned airlift began after the Biden administration's incompetence left thousands of Americans and tens of thousands of Afghan allies stranded in Afghanistan at the end of August.
Iran Denies UN Inspectors Access to Key Nuclear Site
The Biden admin urges "Iran to provide the IAEA with needed access without further delay."
Havana Syndrome Attacks Widen With CIA Officer's Evacuation From Serbia
U.S. officials say the still-unexplained assaults are steadily expanding and sapping morale at the CIA and State Department
DeSantis: Maybe we should reconsider our alliance with Australia in light of their extreme lockdown policies
I'm trying not to take this too seriously, bearing in mind that he's looking for ways to make amends to anti-vax, anti-restriction righty populists. He's endorsed vaccination since the beginning, aligning himself with the scientific expert elite, and for that he must repent to the sort of voter whom he aims to woo in a 2024 Republican primary. He's entitled to some low-calorie pandering, as all politicians are.
House Votes to Apply Mandatory Draft Registration to Women
A better way to end sex discrimination would be to simply abolish it for everyone.
Japan's Navy Is Getting Aircraft Carriers and Stealth Fighters—and China Isn't Happy
Japan is getting back in the power projection business in a way it hasn't been since 1945, but in the present time, Japanese naval forces will work in a combined effort with U.S. forces.
Hundreds of Afghan evacuees are leaving military bases without processing
The more we learn about the handling and processing of all of those Afghan evacuees who wound up on flights to America from Kabul, the more disturbing the news seems to be. Just yesterday we learned that the government is handing out REAL-ID licenses and identification cards to all of them when we haven't even been able to verify their actual identity in some cases. And now, Reuters is reporting that not all of the evacuees are staying on the military bases and other compounds where they are being housed while their paperwork is being processed. This is potentially bad news for the evacuees themselves because it will result in their not receiving the full benefits that are being made available, but it also means that we're losing track of hundreds of them shortly after their arrival in the country.
China's Taiwan flyovers are becoming a daily thing
Yesterday, for the second day in a row, China flew warplanes well into Taiwan's air defense identification zone, with at least 30 J-17 and SU-30 fighter jets taking part in the exercise. While they didn't fly directly over the Island, the planes were well within striking distance if hostilities broke out. The two sorties followed a similar exercise on Friday when nearly forty jets did the same thing. This provocative series of maneuvers drew immediate condemnation from the Taiwanese Premier and several western nations. Missing from the commentary was the White House, where no official statement on the incursion was released. That's markedly different from Joe Biden's response to some provocative comments from China in August. At that time, he said that the United States would treat Taiwan no differently than any of our NATO allies or South Korea or Japan, implying we might fight to defend them. White House spokespeople quickly walked back Biden's comments, saying U.S. policy toward Taiwan "had not changed."
National
Federal authorities cash in on safety box seizures as owners fight back
Pearsons works at a nonprofit theater in Los Angeles, and Store is a transportation coordinator in the film industry. The couple has been saving for retirement for years, buying silver here and there when they could afford it. To keep their property safe, they rented a safe deposit box at U.S. Private Vaults.
Attempted Reagan Assassin John Hinckley Jr. Granted Unconditional Release Under DOJ Deal
John Hinckley Jr., the man who attempted to assassinate former President Ronald Reagan in 1981, won unconditional release from his state-mandated supervision on Monday.
Lack of American Trade Leadership Would Leave US-Australia-UK Partnership Incomplete
The recently unveiled U.S.-Australia-U.K. trilateral security partnership is intended to deepen the security ties between the three longtime allies.
Professor's lawsuit alleges he was punished for objecting to "woke" DEI dogma
"They are increasingly punishing dissenters by hollowing someone's career out from the inside"
Yet another school introduces race-based housing
Western Washington University created a floor for "Black Affinity Housing". The program will "explore and celebrate the diversity of Black and African American people and culture, with historical and contemporary context."
Liberal law students accuse Stanford of "upholding the patriarchal racial colonial capitalism"
The Stanford chapter of the National Lawyers' Guild released its own orientation guide
Supreme Court meets to discuss adding new cases to blockbuster term
Supreme Court justices, on the verge of a new term, will meet behind closed doors on Monday to discuss petitions that have accumulated over the summer and decide which cases should be added to the court's docket.
George Frayne a.k.a. country rock maverick Commander Cody dead at 77
George Frayne, better known as the leader of Commander Cody And The Lost Planet Airmen, has died
131 Federal Judges Broke the Law by Hearing Cases Where They Had a Financial Interest
The judges failed to recuse themselves from 685 lawsuits from 2010 to 2018 involving firms in which they or their family held shares, a Wall Street Journal investigation found
FBI: Murder, Manslaughter Increased by 29.4% in 2020
Property crimes went down but remember that most people worked from home in 2020, which did not give burglars many options.
Hochul's New Religion: God Gave Us the Vaccines, and He Wants Us to Be Vaccinated
New York Governor Kathy Hochul (D-Planned Parenthood) is ostensibly a Catholic. When she was sworn in as governor in August, the Leftist Catholic America Magazine noted that she thanked her "big Irish Catholic" family, but her real religion was suggested in the next sentence of the America Mag report: "Her immediate family sat in the front row, wearing masks and spaced slightly apart." Of course they did. For the secular, pro-abortion Left, the political agenda of the day is much more than just an array of policy imperatives and goals: it's a holy faith, to be believed fervently and spread among the unenlightened masses. Hochul provided the latest example of this Sunday in a speech at the Christian Cultural Center in Brooklyn, where she preached her new gospel of faith and redemption coming at the point of a needle: the unvaccinated, she said, "aren't listening to God and what God wants."
Are gender-neutral homecomings here to stay? Students want kings, queens for this tradition.
More universities are forgoing Homecoming Kings and Queens, with some using gender-neutral terms and headwear.
MSNBC hosts panicking over new boss
Last month, we heard repeating rumors that MSNBC evening host Rachel Maddow was in negotiations to leave the network to host her own program elsewhere. Those rumors were apparently substantiated, but she wound up renewing her contract for another stretch at the liberal network. But some new details about that network coming out this week may provide some of the missing backstory behind the drama of the threatened Maddow departure. It turns out that the new boss at MSNBC, Rashida Jones, has the staff flustered and fearing that their new president is looking to take MSNBC in a new and "potentially disastrous" direction. As the New York Post reports today, meetings between Jones and her NBC Universal boss have been focusing on hard news and a rumored desire to take on CNN in a ratings battle. This has the people who make their living off of the opinionated, heavily liberal gab festivals in the afternoon and evening feeling like their rice bowls are being threatened.
The Absurdity of Ibram X. Kendi's Receiving a MacArthur "Genius" Grant
The Washington Post reports that this year's recipients of MacArthur Foundation "genius grants" have been announced. Among the 25 fellows given a $625,000 grant over five years to pursue what the Post headline and one recipient describe as "high-risk, high-reward work" is Ibram X. Kendi. Kendi, the best-selling author of How to Be an Antiracist, apparently meets the MacArthur Foundation's description of a person possessing "outstanding talent." He will now have the organization's largesse to pursue his own "creative, intellectual, and professional inclinations."
Legislature readies itself for redrawing of congressional, state district maps
It's a process called reapportionment and redistricting. It happens nationwide once every decade, after the conclusion of the "complete count" census. Some key components of Nevada's redistricting process fell into place last week, setting the stage for what may be a highly political process that will impact elections for the next ten years.
California allows children to hide sex-change operations, abortions from parents
The madness in California continues unabated, I'm afraid. While it didn't receive much national attention, what with all of the other madness going on, Governor Gavin Newsom signed two new bills into law this week. Both supposedly deal with "sexual and reproductive rights" according to the Governor, but both are examples of California's liberal Democrats working to undermine parental rights and silence any opposition to their agenda. The first, AB1356, deals with speech and activities in the vicinity of medical facilities that provide abortions. The second, AB 1184, is far more disturbing and it impacts parental rights when it comes to the medical care that their children receive.
Conservative Koch network disavows critical race theory bans
As conservative political groups mobilize to ban in schools what they call critical race theory, one prominent backer of Republican causes and candidates is notably absent.
Terry McAuliffe Thinks Parents Shouldn't Have a Say in What Schools Teach Their Children
"I don't think parents should be telling schools what they should teach."
UCLA Prof. Gordon Klein Sues After Suspension and Smears For Refusing Preferential Exam Treatment For Black Students
"This dispute originated in June 2020 when a non-black student asked Plaintiff to grade his 'Black classmates' differently than other students. Plaintiff rejected this request…."
California's "Fawn Fire" Allegedly Started By Student-Turned-Shaman Claiming She Boiled Bear Urine To Drink
Alexandra Souverneva is charged with felony arson to wildland. Authorities suspect she started other fires, too.
Poll: More people think it's already too easy to vote
One theme that the Democrats have been pushing for years now is the idea that Republican lawmakers have been trying to suppress turnout by passing "restrictive" voting laws that disenfranchise people and make it more difficult to register and vote. They've received a lot of support from most of the mainstream media, where talking heads repeat these allegations as if they are factual. All of this is being done despite the fact that many red states that have passed new, widely criticized voting laws (such as Georgia) have more permissive voting procedures and more days of early voting than some blue states like New York. But the one question I keep trying to raise is where we might find all of these people who are having trouble voting? And is the public really buying this malarkey?
Wokeness Invades America's Seventh-Largest University
What is our seventh-largest university? It's Arizona State. Of course, almost no college or university is able to keep the evils of leftism out these days because administrators are mostly in sympathy with its aims.
NASA's Lucy science mission will fly by eight asteroids
NASA plans to launch its Lucy spacecraft from Florida on Oct. 16 to fly by eight asteroids starting in 2025, marking the first time scientists will gain close-up views of them.
Student accused Israel of 'ethnic genocide' and VP Harris replied 'your truth cannot be suppressed'
Vice President Kamala Harris was at George Mason University in Virginia Tuesday to discuss National Voter Registration Day. During her time with the class a student said that Israel was guilty of "ethnic genocide." Harris not only didn't take issue with that, she thanked the student for sharing her truth, whatever that means.
California treasurer often shared hotel rooms with employees
California state Treasurer Fiona Ma repeatedly shared hotel rooms with employees, a practice she says saved money but that business experts contend crosses an ethical line and can lead to lawsuits like one Ma now faces, the Sacramento Bee reported Tuesday.
Kamala Harris declines to disagree with claim of "ethnic genocide" by Israel
Kamala Harris has been out of the news for quite some time, surely the result of a decision (perhaps by Joe Biden's handlers) to lower her profile. However, Harris appeared at George Mason University in Northern Virginia on Tuesday in a surprise visit to a political science class. She said she was there to promote voter registration and discuss voting rights.
Democrats Counting on Kamala Harris to Help Them Get Out the Vote in 2022 Midterms
"Democrats see Harris as uniquely positioned to drive up turnout among young people and women"
Terrifying: Biden Is Nominating Soviet-Trained Radicals Now
Presidentish Joe Biden wants to put an actual Communist — self-proclaimed "radical" Cornell University law school professor Saule Omarova — in charge of the nation's banking system.
Federal Judges Failed to Recuse in Hundreds of Cases
A Wall Street Journal report shows that federal judges do not always recuse when cases implicate their financial holdings.
Anti-DeSantis Ad Tells the "Dark Dystopian Story" of Florida Leaving People Alone
This attack ad against Governor DeSantis is among the funniest things I've ever seen
North America Was Known in Columbus's Home Town in 1340
A new research paper from Italy argues, from the writings of a 14th-century Milanese friar, that sailors in Genoa — the home town of Christopher Columbus — knew of a land west of Greenland across the Atlantic. This lends more color to the enduring question of what, exactly, Columbus expected to find when he set out across the ocean
Supreme Court to Hear Case Involving Free Speech for Christian Flag on Government Property
The Supreme Court took five more cases this morning for this year's term, including a Ted Cruz challenge to campaign finance rules. The most hot-button case is Shurtleff v. City of Boston, a lawsuit against the city of Boston for refusing to temporarily raise a "Christian flag" on a government-owned flagpole in front of its city hall. (Sadly, the suit does not demand that anything more dramatic be done to Boston City Hall, which is possibly the ugliest public building in America).
Romney Leads Letter Opposing "Harmful Marriage Penalties" in Reconciliation Bill
Led by Utah senator Mitt Romney, a group of 33 GOP senators from across the ideological spectrum sent a letter on Thursday to Senate Majority leader Chuck Schumer and Senate Finance Committee chairman Ron Wyden opposing "harmful marriage penalties" in the congressional Democrats' reconciliation bill.
First Artificial Kidney That Would Free People From Dialysis and Transplants Runs on Blood Pressure
The Kidney Project's implantable bioartificial kidney, one that promises to free kidney disease patients from dialysis machines and transplant waiting lists, took another big step toward becoming reality—earning a $650,000 prize from KidneyX for its first-ever demonstration of a functional prototype of its implantable artificial kidney.
Fairfax Schools Sues Special-Ed Parents, Demanding "Damages" For Publicizing Embarrassing Records The Schools Gave Them
Soon after The Daily Wire published an investigation that was unflattering to Democratic politician Terry McAuliffe and the Fairfax County Public Schools, FCPS filed legal action against the story's source: the mother of a special-ed parent who relayed records that the school system provided to her under public records laws.
How Crazy Are the Democrats? This Crazy
Joe Biden has nominated Saule Omarova to be Comptroller of the Currency. It is an important position.
A Texas man invited people into his motel room. Then he sacrificed them and set them on fire, police say.
Outside of the Mid City Inn in Euless, Texas, Jason Alan Thornburg was often seen reading his Bible, talking about God and expressing a desire to help people. He would pass out religious fliers and invite people into his room, denizens of the inn told local news stations.
Liz Cheney's primary challenger: Liz Cheney is a proven, courageous, constitutional conservative
Frankly, I think it's heartwarming that Trump's handpicked MAGA endorsee can come together with Never Trumpers and acknowledge this shared reality.
Georgia Democrat Would Take a Confederate Monument over a Clarence Thomas Statue
Some things speak for themselves. In an article in the Atlanta-Journal Constitution about a proposed statue of Supreme Court justice (and Georgia native) Clarence Thomas on state capitol grounds, Georgia state representative Donna McLeod, a Democrat, is quoted in opposition.
California Bars State-Funded Travel to Ohio over Medical Conscience Law — as It Applauds China
California has banned state-paid travel to Ohio because the state enacted a medical conscience law that permits professionals to refuse to participate in morally contentious procedures such as abortion and puberty blocking for transgendered teenagers.
Abortion, guns, religion top a big Supreme Court term
The future of abortion rights is in the hands of a conservative Supreme Court that is beginning a new term Monday that also includes major cases on gun rights and religion.
Short Circuit: A Roundup of Recent Federal Court Decisions
Hexavalent chromium, rebel flags, and the long night at Camp Blood.
Woke's most poisonous twist yet: The return of segregation as one American university hires 82 diversity officers -costing £7.5million
As parting shots go, it packed quite a punch. But then it had been coming for some time.
Economy & Taxes
Evergrande's Fall Shows How Xi Has Created a China Crisis
The developer's collapse isn't leading to global contagion, but China's looming economic disaster might.
Chamber of Commerce tries to rein in Democrats it endorsed
In 2020, the U.S. Chamber of Commerce endorsed 23 freshmen Democrats for Congress. I'm tempted to say that if Congress enacts the Democrats' massive spending packages, complete with tax increases and anti-business agenda items, the Chamber will have gotten what it deserves. In fact, I will say it.
U.S. Home Prices Gain 19.7% in Another Record for Hot Market
U.S. home prices surged 19.7% in July, once again posting the biggest jump in more than 30 years.
Fed Chair Powell to warn Congress that inflation pressures could last longer than expected
Fed Chairman Jerome Powell cautioned that the causes of the recent rise in inflation may last longer than anticipated.
Dallas Fed President Kaplan to retire early on Oct. 8, citing trading disclosure "distraction"
Dallas Fed President Robert Kaplan said Monday he is stepping down from his position following a controversy over his stock holdings.
Goodies for Unions in the Reconciliation Bill
There's a new report out by James Sherk, formerly a labor economist at the Heritage Foundation and a labor policy adviser in the Trump White House, about Democrats' union-related proposals in the $3.5 trillion reconciliation bill. Democrats are using the budget-reconciliation process, which is supposed to be about taxes and spending, to pass a wish list of long-standing pro-union demands.
The Reconciliation Bill Is Unprecedented in Every Way
There was a time not very long ago when political parties never would have entertained the idea of jamming through any massive, generational reform legislation without some form of buy-in from the other party. Democrats claim that the filibuster and the imaginary threat of "minority rule" has compelled them to use (really, abuse) the reconciliation process. In the days before the Obamacare vote forever changed the Senate, nearly every major post-war reform bill easily passed the 60-vote threshold: The Civil Rights Act got 73 votes in the Senate, Medicare and Medicaid got 68, the Voting Rights Act had 77, the Clean Air Act passed with 73, Reagan's 1981 tax-reform bill got 89, the 1996 welfare-reform bill had 74, No Child Left Behind got 91 votes, and the PATRIOT Act had 98, just to name a few.
Taxing Unrealized Capital Gains: A Bad Idea That Just Won't Die
Vampires are — so the stories go — extremely difficult to kill, and so it's somehow appropriate that the same is true, but in reality, of predatory tax proposals.
Manchin: Reconciliation "Dead on Arrival" If It Doesn't Include Hyde Amendment
House Democrats have pushed forward in their reconciliation bill with creating a new "Medicaid-like" program that lacks the Hyde amendment, a measure that generally prohibits federal funding of abortion. But West Virginia senator Joe Manchin, a pro-life Democrat, says reconciliation is "dead on arrival" in the Senate if it doesn't include the longstanding pro-life protection.
Reconciliation Bill Includes $700,000 OSHA Fines for Not Enforcing Biden Vax Mandate
Clearly, Biden and his minions have no patience for those unwilling to be vaccinated.
Democrats' Plan Paves the Ground to Tax Everything that Moves
Biden's $400,000 tax hike "red line" would be completely paved over after they institute the "pilot program" for mileage tax.
Bacon prices have skyrocketed to record levels, and they might not go down anytime soon
And yes, that is accounting for inflation.
Comptroller of the Economy
Bidens nominee to regulate banks really, really hates . . . banks.
"A perfect storm": supply chain crisis could blow world economy off course
From Liverpool to LA, shortages of energy, labour and transport are threatening recovery from Covid
International
Social Democrats' Narrow Win Over Merkel's Bloc Leaves German Government in Limbo
Olaf Scholz of the center-left Social Democrats defeated Chancellor Angela Merkel's conservatives in an extremely tight German election, setting in motion what could be months of complex coalition talks to decide who will lead Europe's biggest economy.
Germany elections: Centre-left claim narrow win over Merkel's party
Germany's centre-left Social Democrats (SPD) have claimed victory in the federal election, telling the party of outgoing Chancellor Angela Merkel it should no longer be in power.
Chernobyl's Blown Up Reactor 4 Just Woke Up
Scientists don't understand why…
A Danish museum lent an artist $84,000 for his work. He kept the cash and named the art "Take the Money and Run."
When the staff at Kunsten Museum of Modern Art in northern Denmark opened boxes last week from artist Jens Haaning, they expected to see pieces featuring the half-million kroner they lent him for the works of art, the director told a Danish radio show host.
Did China Just Steal $31 Billion From Alibaba and Tencent Shareholders?
Both companies announced huge "common prosperity" funds this summer, each with an uncertain payoff.
Why are the Chinese eating by flashlight?
The Associated Press has a curious story out of China this week that gave me pause when I first saw it. It's a story about people in China eating their meals using flashlights or the lights on their cellphones to be able to see. Some homeowners and businesses are firing up generators to keep the power going during prime demand hours. So what's going on? Have they run out of fuel? Are their powerlines coming down during wildfires as we've seen in California? Nope. As it turns out, there's plenty of power to go around but the government simply shut it off for their own policy reasons.
Sarkozy convicted by French court in campaign financing case
French ex-President Nicolas Sarkozy, who was convicted Thursday and sentenced to a year of house arrest for illegal campaign financing of his unsuccessful 2012 reelection bid, will appeal the ruling, his lawyer said.
China targeted a Chinese student studying in Canada for criticizing the CCP. Experts say students in America are faced with the same threat.
Recently, an international Chinese student in Canada was tracked and threatened by the Chinese government after tweeting his disapproval of the regime.
Anonymous posts Taiwan flag, national anthem on China government site
Hacktivist group uploads pro-Taiwan Independence banner on Chinese tourism promotion site
Russia Hosts First Royal Wedding Since Bolshevik Revolution
Russia has held its first royal wedding since the 1917 Bolshevik Revolution toppled the Romanov monarchy, with royals from across Europe attending the lavish ceremony in the city of St. Petersburg.
More than 75 percent of Venezuelans now living in extreme poverty
More than 75 percent of Venezuelans are now living in extreme poverty, according to a new study published on Wednesday, Reuters reported. The 2020-2021 National Survey of Living Conditions found that the percentage of Venezuelans living in extreme poverty rose by nearly 10 percentage points from last year, the wire service noted, from 67.7 percent last year to 76.6 percent this year.
Philippine leader Duterte announces retirement from politics
Philippine President Rodrigo Duterte on Saturday announced he was retiring from politics and dropping plans to run for vice president in next year's elections when his term ends, paving the way for his politician daughter to make a possible bid for the top post.
Venezuela Downsizes the Bolivar. Don't Tell Bernie
It has been a while since we have checked in on the socialist disaster of Venezuela. For a while it looked as though Maduro's criminal gang might be driven from office, but the threat has passed and instead, millions of Venezuelans have simply left. Now that country's socialist government has announced that it is devaluing its currency by (if my arithmetic is correct) one million times
Robots Take Over Italy's Vineyards as Wineries Struggle With Covid-19 Worker Shortages
Italian winemakers have increasingly relied on migrant workers for the autumn harvest, but travel restrictions and soaring wage costs are pushing many to turn to machines
St Andrews university sets bias test for entry
Modules on diversity and consent must be completed before any studies can begin
Opinion
Does China Rule the World?
Chinese Communist Party leaders believe that their country will soon dominate the world. I don't know: maybe it already does. I am not sure when or how we decided to have China do our manufacturing for us, but the implications of that decision–if in fact it was ever consciously made–continue to unfold.
The Light at the End of the Democrats' Tunnel is a Mitch McConnell Driven Train
This morning I broke down the four big issues before Congress this week. What Democrats fail to realize at their peril is they've been so distracted by these four fights and just want to get out of the tunnel that they're about to walk straight into Mitch McConnell's train.
Another Defeat for Election Truthers
Once again, an investigation into the claim that the 2020 presidential election was "stolen" has revealed nothing that changes the outcome. Once again, this has made no difference whatsoever to those who demanded that such an investigation be conducted and will now predictably demand some other one. After five months, and millions of privately raised dollars, the Arizona "audit" has arrived. And it shows that . . . Joe Biden received 360 more of the 2.1 million ballots that were cast in heavily populated Maricopa County than had previously been thought. Acknowledging this fact, the auditors concluded that "there were no substantial differences between the hand count of the ballots provided and the official canvass results for the County . . . and there is no reliable evidence that the paper ballots were altered to any material degree."
Be Rational
Rationality is uncool. To describe someone with a slang word for the cerebral, like nerd, wonk, geek, or brainiac, is to imply they are terminally challenged in hipness. For decades, Hollywood screenplays and rock-song lyrics have equated joy and freedom with an escape from reason. "A man needs a little madness or else he never dares cut the rope and be free," said Zorba the Greek. "Stop Making Sense," advised Talking Heads; "Let's go crazy," adjured the Artist Formerly Known as Prince. Fashionable academic movements like postmodernism and critical theory (not to be confused with critical thinking) hold that reason, truth, and objectivity are social constructions that justify the privilege of dominant groups. These movements have an air of sophistication about them, implying that Western philosophy and science are provincial, old-fashioned, naïve to the diversity of ways of knowing found across periods and cultures. To be sure, not far from where I live in downtown Boston there is a splendid turquoise and gold mosaic that proclaims, "Follow reason." But it is affixed to the Grand Lodge of the Masons, the fez- and apron-sporting fraternal organization that is the answer to the question "What's the opposite of hip?"
Democrats see consequences from redistricting reform push
Democrats argue that the once-a-decade process of redrawing political maps shouldn't be a partisan cage match. In the name of good government and balance, they've pushed for independent commissions to do the work of rebalancing population changes into congressional districts.
Did Justice Sotomayor go too far in speaking out about a case currently before the Supreme Court?
The message Supreme Court Justice Sonia Sotomayor delivered to law students recently is that you can't always get what you want. Apologies for the earworm. The American Bar Association hosted an event Wednesday in which Sotomayor participated via Zoom. The law students got an earful of Sotomayor's opinions, including her opinion about a case currently before SCOTUS. She should recuse herself from the case now but will she? Likely not.
Why Is Mike Lindell Challenging the Presidential Election Results In . . . Idaho?
Mocking Mike Lindell and his nutty conspiracy theories is akin to shooting fish in a barrel, but there's one detail left out of this story that illuminates how spectacularly around-the-bend the efforts to recount, re-litigate, and disprove the 2020 election results have gone
We Need to Revive the Contracts Clause
In this Law & Liberty essay, Professor John McGinnis of Northwestern Law School, argues that the eviction moratoria are unconstitutional. Under the Constitution, the states are forbidden to enact laws that "impair the obligation of contracts." McGinnis rightly says that if a moratorium allowing renters to avoid paying amounts they have contractually agreed to pay doesn't violate that clause, it's hard to think what would.
Identity, Opposition and Hate
Did you study developmental psychology when you were in college? For a couple of semesters, I changed my major to secondary education — thinking I might become a high school teacher, before realizing I lacked the temperament for it — and one of the courses I took was Childhood Psychology. This provided me a lot of insights on how human personality is developed during childhood, especially identity formation.
Why Are the Humanities Always in Crisis?
We often hear that the humanities are in crisis at our colleges and universities. Enrollments have been declining and the faculty are often more interested in promoting their political ideology than in opening the minds of their students. There is, of course, a connection between those things.
J.D. Vance's latest Fox News stunt is a far-left fantasy
The Ohio candidate for Senate suggests seizing and redistributing the assets of philanthropic foundations.
"White Racial Consciousness" as a Dangerous Progressive Project
I have come across all sorts of interesting and sometimes distressing things while researching my forthcoming book, Classified: The Untold Story of Racial Classifications in America. My conclusion discusses the fact that classifying people by race increases their tendency to identify with that race. I googled around to look for writing on that topic, and I discovered that if one googles "white racial consciousness" you will find many articles praising it and encouraging more of it–the vast majority not from right-wing white nationalists, but from progressive academics, who somehow think this is a good thing that leads to positive social outcomes. The idea seems to be that if you make people more conscious of their whiteness, they will recognize their white privilege, and this will lead them to be allies in the cause of anti-racism.