News of the Week for Sept. 26th, 2021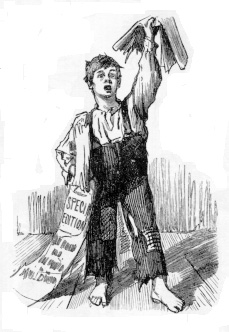 Riots & Revolution
Don't Be Evil
A Google employee program claims that America is a "system of white supremacy" and that all Americans are "raised to be racist."
FBI: Murder rose by 29% last year with the biggest spike coming after the death of George Floyd (Update)
The FBI's annual crime report is scheduled to be officially released Monday but the NY Times noticed that the data has already appeared on the FBI website. What the data shows is that last year was the sharpest one-year increase in the murder rate since the government started tracking the data in 1960
Antifa Activist Sues Portland Police for Livestreaming and Showing Faces of Rioters
Only in Portland. The Portland judicial system, such as it is, has just thrown in with the antifa and BLM "snitches get stitches" crowd.
Corona Virus
My Going Maskless Is Different, Says San Francisco Mayor, Because "I Was Feeling the Spirit"
The mayor of San Francisco says that she shouldn't be criticized for breaking her own COVID rules, because, and I quote, "I was feeling the spirit and I wasn't thinking about a mask."
San Francisco Runners Made to Mask While Their Mayor's "Spirit" Parties Maskless
Charlie aptly took San Francisco mayor London Breed to task for her mask-mandate hypocrisy. Caught maskless in a nightclub last Thursday without a mask on, Breed responded to critics who claimed she had violated the city's own indoor-mask mandate for such settings by saying "we don't need the fun police to come in and micromanage and tell us what we should or shouldn't be doing." That would be defensible — if she were not, at the same time, continuing to enforce and promote San Francisco's indoor-mask mandate for such settings. If this is how Breed feels, then there's no reason to maintain such an order, and she should work to undo it.
L.A. officials: Celebrities at the Emmys didn't need to mask because it was a TV production
You can understand why certain special exceptions to COVID precautions would be made for film and television. Do you want to watch a Marvel movie, or some 19th-century period drama, in which all of the characters are wearing masks for no narrative reason?
"The Chinese CDC Went Dark on Their U.S. Counterparts"
You already knew that the Chinese government was spectacularly unhelpful and secretive in the pivotal early weeks of the COVID-19 pandemic. You probably suspected that any book about the pandemic written by former Food and Drug Administration commissioner Scott Gottlieb was going to be insightful and illuminating.
Wuhan scientists planned to release coronaviruses into cave bats 18 months before outbreak
Wuhan scientists were planning to release enhanced airborne coronaviruses into Chinese bat populations to inoculate them against diseases that could jump to humans, leaked grant proposals dating from 2018 show.
A Texas couple wore face masks at a restaurant to protect their immunocompromised infant. The owner asked them to leave
A Texas couple who landed themselves a rare night out with friends says it was cut short when the restaurant kicked them out for wearing face masks, which they say they wore to protect their immunocompromised 4-month-old son.
Australia COVID Lockdown: Melbourne Police Shoot Rubber Bullets at Protesters, Get No-Fly Zone
Thank God for the 2nd Amendment.
Australia Police Goes Door to Door: "Are You Aware Of Any Planned Protests Or Events Coming Up?"
A trio of Australian police officers visited a man claiming they are doing "welfare checks" to ask residents if they plan on participating in the ongoing protests against COVID-19 mitigation efforts. The man in this video was asked if he has plans or if he knows anyone who has plans to protest and if he has participated in protests in the past.
Gun Rights
11 Examples of Defensive Gun Use That Bid "Good Riddance" to Biden's ATF Nominee
President Joe Biden last week withdrew his nomination of prominent gun control activist David Chipman to head the Bureau of Alcohol, Tobacco, Firearms and Explosives.
New California Law Allows the Release of Gun Owners' Personal Information
Governor Gavin Newsom (D.) signed Assembly Bill 173 into law on Thursday. The bill requires the California Department of Justice to supply information identifying firearm and ammunition purchasers to a newly created research center at the University of California Davis or any other university that requests them. The information includes details such as the buyer's name, address, date of birth, what they purchased, when and where they bought it, and more.
Hide the Decline
Environment &
"Green Energy"
Will "Green" Energy Destroy Europe?
One of today's most important, and weirdly under-reported, news stories is the economic crisis that threatens Great Britain and, more broadly, Europe. Its most striking current manifestation is a food shortage in the U.K.
UK meat industry warns of imminent threat to supplies from CO2 crisis
Some of Britain's meat processors will run out of carbon dioxide (CO2) within five days, forcing them to halt production and impacting supplies to food retailers, the head of the industry's lobby group warned on Monday.
Europe's ambitious net-zero pledges hit home—with eye-watering energy bills
Running out of gas as the cost of energy hits record highs, Europe is facing a "power crunch"—one that has been years in the making. As the global demand for gas soars, Europe's uptake of intermittent renewable energy sources such as wind and solar, combined with its aggressive shutdown of coal and heavy EU carbon taxation, has caused its electricity supply to tighten.
New Study Finds Growing Number Of Young People Suffering From Climate Change Anxiety
A new study finds a growing number of young people are suffering from anxiety about climate change. "It is quite worrying, and it makes me think about our future, and it's definitely not a place that I want my kids to live in," one student said.
Carbon Limit Credit Card
Moonbat social engineers at Doconomy and Mastercard have come up with a carbon limit credit card that fabricates a carbon emission score for everything you buy, then cuts off your spending when you have contributed too much imaginary eco-sin to the fictional global warming crisis. It has earned the globalist stamp of approval from the United Nations and the Bond villain Klaus Schwab of the World Economic Forum.
Welcome to the CO2 Monitoring Credit Card that Cuts You Off at Your Carbon Max
Doconomy is a CO2 monitoring credit card backed by the UN (United Nations), WEF (World Economic Forum) and Mastercard which promises to track your carbon spending – and cut you off once you reach your permitted carbon maximum.
The Ashen State
Green myopia is getting in the way of California's efforts to control its wildfires.
Obamacare
Government in Healthcare
Baby's Parents Refuse to End Life Support, Lose Custody to State
Keaton Crull, a three-month-old baby from Indiana being treated in Kentucky, is about to be removed from life support over his parents' objections. That's because they no longer have a say. Their parental rights over his medical decisons were stripped–and it looks like that drastic step might have been taken because they refused to give up on him.
War & Terror
Stealthy Chinese Destroyer May Be Provoking Japan
Beijing has long been a regional power and has in more recent years been extremely forward-leaning regarding its effort to extend its reach around the globe.
France hates it, but the U.S.-Australia submarine deal is praiseworthy
Every nation's diplomacy is closely tied to its business interests. But for the French, as anyone who follows the Middle East knows, this approach is a fetish. If France's claim to be the world's foremost diplomats has any foundation, this is it.
UN chief warns China, US to avoid Cold War
Warning of a potential new Cold War, the head of the United Nations implored China and the United States to repair their "completely dysfunctional" relationship before problems between the two large and deeply influential countries spill over even further into the rest of the planet.
The Taliban Are Hunting Down Any Afghan Tied to Western Organizations
On the menu today: The Taliban are methodically collecting as much information about the Afghan population as possible, looking for anyone who has, in their eyes, been tainted or corrupted by Western influences or values. Hiding Afghan allies of the U.S. are now wondering if it is worth it to try making the dangerous journey to sneak into Pakistan — although that option offers a separate plethora of deadly risks.
Scoop: U.S. government buying risky Chinese drones
Federal law enforcement agencies are purchasing surveillance drones from a Chinese company the Pentagon has deemed a potential national security threat, Axios has learned.
Russian Ransomware Gang Hits Major Iowa Agriculture Cooperative
Perhaps if the cyberattack impacted the nation's ice cream supply, Biden would care?
The Shipping Crisis Is Not Just Due to COVID
Scott Lincicome's newsletter for The Dispatch yesterday was about the shipping crisis currently taking place in America. He emphasizes two things that are important to remember about the problem.
Majority Says Biden Isn't "Mentally Sharp": Poll
A majority of Americans now say that President Biden is not "mentally sharp," according to a new poll from the Pew Research Center.
Is President Xi reviving Maoism?
China's President Xi Jinping reportedly is moving down a Maoist path. If so, this is probably the most important development of 2021.
Dems Slip Red Flag Provision Into Military Spending Bill
While Joe Biden's anti-gun legislative agenda has stalled out in Congress, the gun control lobby is still looking for ways to infringe on the rights of gun owners, and one of their latest poison pills can be found in this year's National Defense Authorization Act. On today's Bearing Arms' Cam & Co we're highlighting what Gun Owners of America is calling a "red flag" gun confiscation provision in the NDAA, and why it must be stripped out of the legislation before a vote is cast.
Paper of un-Record: NYT stealth edits out blaming "influential lobbyists and rabbis" for AOC's vote switch on Iron Dome
A funny thing happened on the way to the accountability forum for the New York Times. In attempting to explain why Alexandria Ocasio-Cortez broke out in tears after changing her vote on Iron Dome funding from nay to present, the NYT reported that a great deal of pressure had been brought to bear on House Democrats. Who applied that pressure? It depends on which version of the New York Times report you read.
Something Strange Is Happening at the Commerce Department — and across the Biden Administration
Commerce Secretary Gina Raimondo told the Wall Street Journal that she sees one of her responsibilities as promoting U.S. business engagement with China. "I actually think robust commercial engagement will help to mitigate any potential tensions," she said in an interview published this morning.
Biden Backs Down on Extradition of Huawei Exec Meng Wanzhou
The Biden administration has reportedly reached a deal with Huawei CFO Meng Wanzhou to resolve the charges under which the U.S. sought her extradition from Canada.
Woman soldier assaulted at Fort Bliss refugee camp for Afghans
I'll say up front that I support getting the Afghans who fought alongside the US out of Afghanistan. A lot of those people were facing a death sentence when the Taliban took over and I think we owed them the only measure of protection we could offer which was to remove them when we left. But it's going to be hard to support bringing people here for settlement when there are reports like this
Exfil volunteer: "Closer to 1,000" American citizens trapped in Afghanistan
Just how many American citizens did Joe Biden abandon in Afghanistan in his hasty retreat? The State Department estimates the number at around one hundred, but Plan B Afghan rescue volunteer Jean Marie Thrower says it's closer to one thousand. In an interview with Fox News Channel yesterday, Thrower declared herself "appalled" by the Biden administration's lack of action to exfiltrate American citizens. "We do not have a lot of time," Thrower said, to get them out before the Taliban finds them.
14 Mexican soldiers briefly detained in El Paso
Fourteen Mexican soldiers were detained for several hours on Saturday by U.S. Customs and Border Protection (CBP) agents after crossing into the El Paso, Texas.
Democrat House Bill Seeks to Abolish U.S. Space Force
Democrats must undo absolutely everything championed by Trump . . . no matter how good the action nor how detrimental its loss
Muslim Passenger Screaming "Allah" Tries to Storm Cockpit of JetBlue Flight Out of Boston
JetBlue Flight 261 was heading out of Boston for San Juan, Puerto Rico, Wednesday night when, according to an FBI affidavit, "an unruly passenger" had to be "physically restrained by flight crew members in response to a physical altercation during the passenger's attempt to gain access to the flight deck."
China Detains Business Chiefs as Its Corporate Crusade Expands
The seizure of the top two leaders of HNA Group comes as speculation swirls over whether Beijing will bail out another troubled giant, Evergrande.
China's Xinjiang Crackdown Reaps Millions of Dollars in Assets for the State
Courts sell off property and company shares once belonging to jailed Uyghur business owners
National
Democrats "Want People to Be Dependent on Government," Georgia Governor Says
Georgia Gov. Brian Kemp says his state remains strong economically because he opened it up for business more quickly than most other states.
Texas Governor Abbott's Popularity Plunges, But Is He Really in Trouble?
Like any smart politician, Texas Governor Gregg Abbott has played the percentages in maneuvering through the modern political minefields of a pandemic, racial unrest, and an uncertain economy. There is great unease in Texas, as there is nationwide, as the pandemic waxes and wanes, bringing uncertainty to the public as politicians and activists try to panic people into submission.
America's Farmers Fight Back Against California's War on Bacon
America's farmers and livestock producers have had enough of left-wing states like California imposing their radically clueless ideas on them and they're taking their fight to Congress.
Threats against members of Congress are skyrocketing. It's changing the job
A few months ago Rep. Norma Torres (D-Pomona) received an anonymous video of someone following her car. The camera pans down to a 9mm handgun on the seat as a male voice says: "I see you. I got something for you."
"It's spreading": Phony election fraud conspiracies infect midterms
Former President Donald Trump's unfounded claims about a rigged election have metastasized.
A billionaire wants to build a utopia in the US desert. Seems like this could go wrong
The architects of the proposed 150,000-acre project are scouting the American south-west. They're already predicting the first residents can move in by 2030
Peter Thiel Claimed Zuckerberg Agreed to Push "State-Sanctioned Conservatism" Under Trump Deal, Book Says
During a meeting in Washington, D.C. in 2019, Facebook founder Mark Zuckerberg agreed to not fact-check political posts if the Trump administration would steer clear of any "heavy-handed regulations," venture capitalist Peter Thiel told an associate, according to a new book. The associate alleged that at the meeting—which was also attended by Thiel, former President Trump, Jared Kushner, and their spouses—Zuckerberg essentially promised to champion "state-sanctioned conservatism," The Contrarian: Peter Thiel and Silicon Valley's Pursuit of Power says. Zuckerberg denied the existence of a deal, saying that was "pretty ridiculous."
New York City high school issues useless diplomas for all
At first glance, Maspeth High School in Queens, New York, looked to be one of those rare examples of a success story in the New York City public school system. Graduation rates were well above those of other schools in the district, as were grade point averages. Attendance was high and test scores exceeded those of many other public schools. In fact, at least on paper, you would have to call Maspeth a huge success. But the key phrase there is "on paper" because that's all there was to show to the public. The principal of the school drove the teachers to assign credits for students who were failing or not even showing up. Other bogus activities were recorded to fluff up the school's numbers. An investigation into the allegations concluded that the diplomas that Maspeth was handing out were "not worth the paper on which it was printed."
Biden's Far-Left Treasury Department Nominee
In July, President Biden nominated Graham Steele for assistant secretary of the Treasury for financial institutions. Steele will be in front of the Senate Banking Committee tomorrow for his nomination hearing.
"The world must wake up": Tasks daunting as UN meeting opens
In person and on screen, world leaders returned to the United Nations' foremost gathering for the first time in the pandemic era on Tuesday with a formidable, diplomacy-packed agenda and a sharply worded warning from the international organization's leader: "We face the greatest cascade of crises in our lifetime."
Biden declares world at "inflection point" amid crises
President Joe Biden used his first address before the U.N. General Assembly on Tuesday to declare that the world stands and at an "inflection point in history" and must move quickly and cooperatively to address the festering issues of the COVID-19 pandemic, climate change and human rights abuse.
SCOTUS Will Hear Arguments on December 1 Over Mississippi Law Banning Most Abortions After 15 Weeks
I'm hoping SCOTUS once again does not go with precedent as it did with the Texas pro-life law. It is time we follow the science when it comes to our most basic right: LIFE.
'Action could be taken' against students using wrong pronouns at PPU
Point Park University students recently received an email outlining the school's anti-discrimination policy, which states that 'action could be taken' if a complaint around 'misgendering' or 'pronoun misuse' is filed.
Does a professor have the right to say "China virus"? At UDallas, the answer is no.
Academic freedom is a thing of the past under the new critical race theory regime
Stunt complete: Texas doctor sued over abortions — by disbarred felon on home confinement
Every radio host knows this — if you do a bit, you gotta commit to the bit. Texas abortionist Alan Braid dared someone, anyone to sue him for continuing to perform abortions after the passage of SB8. It didn't take long for someone to help Braid get back into court, but the "someone" will likely overshadow the activist abortionist
Trump's next target: Mitch McConnell?
I read this and thought back to what that DCCC spokesman tweeted last week after Anthony Gonzalez announced his retirement and the former president took a victory lap: "Glad to see Team Trump continue to put its effort and focus into beating Republicans."
Biden's Job Approval Plummets to 31 Percent in Iowa
One of the best pollsters in America finds Biden's job-approval rating dropping like a rock in Iowa
Sean Wilentz Fires Back on the 1619 Project and the Climate of Anti-History
Sean Wilentz is a proud liberal and sometimes a hard-edged Democratic partisan. But he is also a distinguished Princeton University historian whose academic work is broadly respected across the political spectrum. That has not stopped some progressives from attacking his work for reasons more of politics than scholarship — specifically, for the sin of writing the book No Property in Man, which argues that the Constitution was shaped in good part by Founding-era resistance to empowering, entrenching, or even naming slavery. He has recently found himself in their crosshairs for his vocal criticism — along with that of other leading liberal historians — of aspects of the New York Times Magazine's 1619 Project.
Thanks, Big Government: Pennsylvania to Ration Sales of Certain Liquor Products
Just in case you think that things can't get worse and then they do, here's the story of why the Pennsylvania Liquor Control Board (PLCB) will soon ration sales of popular brands of liquor.
Gov. Newsom abolishes most single-family zoning in California
SB 9 allows up to four units on many single-family lots
Dominion discovery: Trump campaign knew the Kraken was cracked
So much for the just wait until discovery claims about the impending doom of Dominion Voting Systems and their defamation lawsuits. According to the New York Times, not only did no one in the Trump campaign have proof of the outlandish claims against Dominion, they had already concluded that the fraud claims were baseless before Sidney Powell et al launched the infamous "Kraken" challenges. Court documents filed last week and revealed today allegedly show the campaign sat on that information rather than contradict Powell, and perhaps worse, liability-wise
Politico: Biden's domestic agenda near collapse — and Dems know it
A trillion here, a trillion there, and sooner or later people start noticing the math doesn't add up. Enough people have noticed this about Joe Biden's expansive and expensive domestic agenda to put the entire enterprise on the verge of collapse. And Democrats know it, Politico reports, but are too torn to stop what appears to be inevitable
2021 FIRE Campus Free Speech Survey: Widespread College Student Support For Censorship, Including Violence and Disruptions
Two-thirds of students say it is acceptable to shout down a speaker to prevent them from speaking on campus, almost one in four say it is acceptable to use violence to stop a campus speech, sharply up 5 percentage points from last year's 18%.
Top House progressive after meeting with Pelosi: If you think we won't tank this bipartisan infrastructure bill, try us
A morning update for you on the state of the Democratic civil war: Not only is it still raging, it might be getting hotter.
Congress tries to renew the eviction moratorium
In August, the Supreme Court allowed a national eviction moratorium to expire, opening the door for landlords to attempt to recoup the rental income they lost over the course of the pandemic or at least remove delinquent tenants from their properties. The court did not find that an eviction moratorium was flatly unconstitutional, but they took issue with how the moratorium was being put in place and who was ordering it. Last night, some progressive members of Congress attempted to bring the moratorium back through legislative action. Leading the charge in the Senate was Elizabeth Warren, with a matching measure in the House being brought forward by Cori Bush. Whether there will be any Republican support for the idea or if it's really even needed at this stage remain open questions.
Dems Want to Put Obama's Title IX Enforcer Back in Charge
During the Obama administration, Title IX enforcement was vastly expanded and procedures for determining guilt so distorted that many courts and legal scholars objected to them. The main architect of those policies was Catherine Lhamon. When Obama left office, he appointed her to chair the U.S. Civil Rights Commission.
Angry mom reads anal sex passage from junior high library book to school board. Mom's mic is cut off, but district pulls book for review.
Saying that Kara Bell was a bit upset at board members of the Lake Travis Independent School District in Austin, Texas, is a bit of an understatement.
Students love Biden's immigration policies…until they see pictures from Del Rio
As thousands of Haitian migrants pour across the Texas border, Campus Reform's Addison Smith went to the University of Texas at San Antonio to get students opinions on immigration policy.
U.S. special envoy to Haiti resigns, says he will not be associated with "inhumane, counterproductive" deportations of Haitians
The U.S. special envoy for Haiti has quit his job in a blistering resignation letter saying he could not be associated with the Biden administration's decision to deport thousands of Haitian migrants to their home country, a move he called "inhumane" given the deteriorating security situation in the country.
Biden White House leans toward releasing information about Trump and Jan. 6 attack, setting off legal and political showdown
The White House is leaning toward releasing information to Congress about what Donald Trump and his aides were doing during the Jan. 6 attack on the U.S. Capitol despite the former president's objections — a decision that could have significant political and legal ramifications.
L.A. County sheriff's unit accused of targeting political enemies, vocal critics
On paper, the deputies are scattered around the Los Angeles County Sheriff's Department in various assignments. One is supposed to be working patrol in Lancaster, another in West Hollywood. A third is assigned to a gang crime unit.
NASA's InSight Finds Three Big Marsquakes, Thanks to Solar-Panel Dusting
The lander cleared enough dust from one solar panel to keep its seismometer on through the summer, allowing scientists to study the three biggest quakes they've seen on Mars.
South Korean president repatriates American remains in Hawaii. White House sends no one
A very special ceremony took place in Hawaii yesterday, or several of them actually, but you probably didn't see it covered on many cable news outlets or in our larger newspapers. South Korean President Moon Jae-in and his wife arrived on the island of Oahu with an honor guard. They were there to repatriate the remains of six United States military members and nearly seventy South Korean soldiers who fell during the Korean War. The ceremonies were performed in the appropriately solemn fashion you would expect when our long-overdue troops are finally returned to take up their final resting place on American soil. Moon Jae-in also awarded distinguished service medals posthumously to two Korean immigrant soldiers. There was one notably absent aspect to these ceremonies, however. The White House didn't dispatch any high-level officials to greet the South Korean president or participate in the ceremonies at the joint base at Pearl Harbor. He was instead met by Admiral John Aquilino, commander of the Indo-Pacific Command.
The ACLU morphs into the Ministry of Truth
The ACLU has erased the word 'woman' from a Ruth Bader Ginsburg quote. This is sinister stuff.
Bad news from the ACLU: Ruth Bader Ginsburg wasn't woke enough
That's a lot of brackets for a two-sentence quote.
The ACLU's RBG Tweet Shows Once Again That It Has Abandoned Free Speech
This is not a semantic point. Ginsburg's oft-stated view was that the legal right to abortion was necessary in order to give women equality with men, because men did not have to fear unwanted pregnancies. To remove the references to sex is to destroy this argument and to substitute in a completely new one.
Report: McConnell called Trump "a fading brand" in Republican politics
When did he say this, exactly? Was it during the four minutes after the insurrection when it looked like some meaningful number of Republicans might finally give up on Trump?
Susan Collins: Congressional Democrats' Abortion Bill Is Too "Extreme"
House Democrats will vote tomorrow on the Women's Health Protection Act, a bill that would invalidate almost all state abortion laws and regulations and enshrine in federal law a nearly unlimited right to abortion throughout all nine months of pregnancy.
Sen. Collins says no to Democratic bill designed to codify Roe v Wade (Update)
You may recall that one of the reactions that progressives like Sen. Elizabeth Warren had to the Texas abortion law was to suggest that Congress should "codify Roe." Rather than rely on a Supreme Court precedent which is looking a bit shaky now, Congress could simply pass the elements of Roe into law on their own.
ICE using 'fear and intimidation' on field offices to release migrants deep into U.S.
The Biden administration has quite a disinformation campaign going on as it pertains to illegal migration and the southern border. The administration is in over its head with the Biden border crisis and Sleepy Joe's polling numbers are tanking. What's an incompetent president and his homeland security department to do? How about distracting Americans with a bogus story about Border Patrol agents using whips on Haitian migrants in Del Rio while many are quietly being flown away from the border, deep into the United States?
Will SB87 be the final nail in the coffin for Colorado produce growers?
Colorado consumers called to weigh in
Spoiler alert: Arizona "recount" finds Biden won (bigger)
In an odd coda to the 2020 election, private contractors conducting a GOP-commissioned recount in Arizona confirmed President Biden's win in Maricopa County, according to a draft report obtained by The Washington Post.
Bass set to launch Los Angeles mayoral run
The California congresswoman would be an early favorite in the race.
House Democrats Pass Bill Aiming to Codify Roe V. Wade, Massively Expand Abortion
House Democrats passed a bill Friday that would codify Roe v. Wade and massively expand abortions in the United States.
Seattle: Mecca of White Guilt Syndrome
Why is Primila Jayapal a member of Congress?
Oh my: Biden underwater …. in the Land of 10,000 Lakes?
And I'm not even there anymore! The last time Minnesota voters endorsed a Republican for president was in 1972. The last time a Democrat lost an election for statewide office was in 2006. Joe Biden beat Donald Trump in Minnesota by seven points, 52/45.
Grassley: I got up before you did to tell you I'm running for another term
Does an 88-year-old incumbent have what it takes to run for another six-year term in the US Senate? Chuck Grassley got up early to start his run — both on the road and on the campaign trail. The seven-term Republican from Iowa wants to score his eighth term, but more importantly wants to give Mitch McConnell his best chance to take back control of the upper chamber
House Republican: Biden may owe $500,000 in back taxes
Emphasis on the word may. Republican Study Committee chair Rep. Jim Banks (R-IN) used a Congressional Research Service analysis to argue that Joe Biden is a tax scofflaw of the sort he proposes to catch by juicing the IRS for enforcement actions. At issue is whether Biden skipped out on a 3.8% Medicare tax on income from speaking gigs that ran into the millions of dollars.
WaPo: Arizona ballot review will show Biden won — by a larger margin
Arizona's six-month recount/audit project will prove an expensive bust, reports the Washington Post, and confirm that Joe Biden really did win Arizona by more than first reported. Not by a much larger margin — just 360 votes over the initial count, barely a blip in the 2.1 million ballots reviewed. Still, that wasn't the direction that Donald Trump supporters expected from the Arizona recount commissioned by the Republican state senate
House Republicans Push the Born-Alive Abortion Survivors Protection Act
In response to House Democrats' effort to pass the Women's Health Protection Act today, Republicans in the House have offered the text of the Born-Alive Abortion Survivors Protection Act as their motion to recommit.
House Democrats Prepare to Pass Extreme Abortion Bill
Democrats have been threatening for years now to "codify Roe v. Wade," by which they appear to have meant enacting the Women's Health Protection Act (WHPA), one of the most pro-abortion pieces of legislation Congress has ever considered.
White students kicked out of multicultural space at ASU Tempe over 'Police Lives Matter' sticker
Maybe you've seen the video that is circulating by now. If not, here's the short version showing two white male students being confronted while studying and asked to leave because one of them has a "Police Lives Matter" sticker on his laptop. "This is our space," one of the women behind the camera says.
Scientific American: Star Wars, Jedi Are Problematic
Sometimes, something gets published that is just so mind-bogglingly stupid, simply to read it is exasperating, and to comment on it seems simultaneously easy (for its aforementioned stupidity), pointless (for the likelihood that anyone who reads it can easily figure out how stupid it is), and counterproductive (for risk of inadvertently giving it greater audience than it deserves).
U.N. Secretary-General Wants International Speech Code
This should have received a lot more attention than it did. A couple of weeks ago, U.N. secretary-general António Guterres issued a report that would limit free discourse on issues such as global warming, the pandemic, and other focuses favored by the internationalists.
Trump faces "substantial" legal risk in Georgia case, think tank report says
Ahead of former President Donald Trump's return to Georgia, legal experts with the Brookings Institution think tank published a detailed analysis Friday of the potential criminal investigation he faces in Fulton County linked to his outspoken efforts to overturn the state's election results.
Lawsuit: California's Proposed Ethnic Studies Curriculum Violates the Establishment Clause
If schools can't make your kids pray to Jesus, then they can't make them pray to the Aztec gods of human sacrifice in the name of dismantling oppressive white supremacy, either. That's the claim being put forth in the Californians for Equal Rights Foundation new lawsuit against the California Board of Education.
Short Circuit: A Roundup of Recent Federal Court Decisions
Skid Row, family visits, and an absence of tattoos.
Beto O'Rourke throws shade at Matthew McConaughey, remains undecided on gubernatorial run
The former Texas congressman questioned McConaughey's political allegiances while remaining noncommital on his own potential run for governor.
"City of the Walking Dead:" Junkies shoot up in broad daylight in Midtown
The Garment District is Gotham's newest shooting gallery, a disturbing heroin hotspot of addicts booting up in broad daylight.
Harris, assigned to tackle volatile issues, quietly builds a network
Amy Hagstrom Miller, the founder of abortion provider Whole Woman's Health, worried that she was overstepping when she vented to Vice President Harris recently about the war of attrition facing her Texas clinics, even if they win their legal battle against a new state law that outlaws abortions after six weeks.
Citizen Enforcement of Texas Abortion Ban Could Spread to Other Laws
The Texas anti-abortion law that incentivizes ordinary people to file lawsuits against health care providers has human rights advocates and legal experts worried that the legal maneuver will spread to other states—and other social issues.
Elizabeth Warren Wants to Give CDC the Power to Cancel Rent Whenever They Want
"Their bill would explicitly give the CDC the authority to re-enact the moratorium and compel it to do so."
GOP Starts Linking Biden to Down-Ballot Democrats Hoping to Flip State Legislatures
Joe Biden's poll numbers have fallen so far, so fast that GOP operatives at the state level haven't had time to react. But now, as it appears the president's agenda is about to crash and burn, and his disastrous immigration policies are turning the southern border into a humanitarian mess, those same operatives are seeing an opening against prominent Democrats who are on record supporting Biden.
Trump sort of endorses Stacey Abrams
It makes sense. They're the two biggest sore losers in American politics.
Texas sues EEOC over transgender guidance
You'd be forgiven for thinking that we've already got enough on our plates between the plague, the border crisis, Afghanistan, and a possible, looming government shutdown. But in spite of all that, the debate over transgender pronouns and bathroom access is still taking place in the nation's courts. The latest round is coming from Texas, where Attorney General Ken Paxton is taking the Biden administration to court over an advisory issued by the Equal Opportunity Employment Commission regarding transgender policies in the workplace. These rules would apply to both government offices and private businesses. They require offices to allow transgender workers to use the bathroom of their choice and threaten employers with fines or lawsuits for failing to use the employee's chosen pronouns. These sweeping guidelines, issued in support of executive orders previously issued by Joe Biden, are all based on a single Supreme Court ruling. Texas argues that the ruling in question was tailored in a very narrow fashion and the guidelines reach far beyond what the court actually said.
Economy & Taxes
Senate parliamentarian rules amnesty out of reconciliation
Politico reports that the Senate parliamentarian, Elizabeth MacDonough, has decided that providing a pathway to legal status and citizenship for illegal immigrants is not a budget-related matter, and therefore cannot be enacted through the "reconciliation" process. This seems to mean that when the Democrats finally get around to passing budget reconciliation legislation, which they can do with a simple Senate majority, it will not include amnesty. To accomplish amnesty, the Dems will need 60 votes, and they don't have them.
Tech giants quietly buy up dozens of companies a year. The Biden administration is finally noticing.
Most acquisitions go unreported and unannounced, making it harder to tell how companies like Google and Apple are shaping markets
China Property Fear Spreads Beyond Evergrande, Roiling Markets
Growing investor angst about China's real estate crackdown rippled through markets on Monday, adding pressure on Xi Jinping's government to prevent financial contagion from destabilizing the world's second-largest economy.
Sinema reportedly calls Pelosi's bluff: Pass the bipartisan infrastructure bill next week or I'll tank reconciliation
This is even bigger news than Joe Manchin pulling his chin and musing aloud that *maybe* Dems would be better off dealing with infrastructure in 2022. That's not an ultimatum. It smells like a simple leverage play aimed at getting progressives to bend to his demands on spending, knowing that a mega-spending bill would be even harder to pass in an election year than it is now.
Who's Rich Enough to Pay Higher Tax Rates, According to Democrats?
Federal tax rates on income have risen four times in the last 35 years.
Our Backwards Infrastructure Process Wastes Money
When funding infrastructure, federal elected officials do not start by asking, "What projects need to be done?" Instead, they ask, "How much money should we spend?"
Semiconductor shortage appears to be worsening, as coronavirus causes new supply problems in Southeast Asia
The global semiconductor shortage that has paralyzed automakers for nearly a year shows signs of worsening, as a new wave of coronavirus infections halts assembly lines in Southeast Asia.
Costco warns customers over delays on essential household item
Costco Wholesale is having trouble fulfilling toilet paper orders. The membership-only warehouse retail chain is issuing a warning to customers that have purchased the common household item online, saying they may face delays in receiving their orders.
Why Liquor Shortages Caused By The COVID-19 Pandemic Persist In Some States
A fair warning for your next trip to the liquor store: Several states across the U.S. are still experiencing booze shortages related to COVID-19, and it's unclear when supply will be able to meet demand.
Movie and TV production could grind to a halt as leaders of 150,000-member Hollywood crafts union push vote to strike over low pay and marathon workdays
Hollywood union workers could start a historic strike as early as next week that would halt almost all film and television production across the entire US
Newsom signs law making California 1st state to set quota limits for retailers like Amazon
California on Wednesday became the first state to bar mega-retailers from firing warehouse workers for missing quotas that interfere with bathroom and rest breaks under a new law signed by Gov. Gavin Newsom that grew from Amazon's drive to speed goods to consumers more quickly.
Costco brings back purchase limits on toilet paper, cleaning supplies and more
Costco Chief Financial Officer Richard Galanti said the retailer is bringing back purchase limits on household essentials like toilet paper, bottled water and cleaning supplies.
Evergrande crashes as China dumps "build, build, build" playbook
Beijing is changing the nation's growth model and the heavily indebted Evergrande has become the first casualty.
Sinema's Income Tax Stance Has Democrats Looking Anew at a Carbon Tax
Opposition from a single moderate Democrat to corporate and income tax rate increases has revived efforts in the Senate to draft a tax on carbon dioxide pollution as a way to pay for the Democrats' proposed $3.5 billion budget bill.
The Debt Limit: All Games, No Fun
"But if you look at the issue from the perspective of Thune and the other Republicans, you can see why Democratic efforts to shame them into voting to raise the debt limit are failing."
El Farolito can't open taqueria in North Beach under chain ban, city says
But if the owners make "sufficient changes" on the concept, they could potentially still move ahead
A Crypto-Trading Hamster Performs Better Than Warren Buffett And The S&P 500
What if we told you there was a hamster who has been trading cryptocurrencies since June — and recently was doing better than Warren Buffett and the S&P 500?
Seaborne Traffic Jam of Container Ships Waiting to Dock in Port of Los Angeles
Shortage of truck drivers is a profound problem nationwide. COVID lockdowns shuttered the driving schools and made getting licenses difficult.
International
Whatever Happened to Those Pro-Democracy Protests in Cuba?
Thousands of Cubans took to the streets in July to protest the country's communist government. But since then, two months later, we have heard very little about the pro-democracy movement in Cuba.
A Chinese student in Canada had two followers on Twitter. He still didn't escape Beijing's threats over online activity
In "China Unbound: A New World Disorder," Toronto Star reporter Joanna Chiu examines China's growing influence around the world, including in western countries, and its surveillance and human rights abuses that increasingly extend beyond its borders.
China seeks to extend critical minerals monopoly with help of Taliban
One of the first nations to move to recognize the Taliban's legitimacy amid its takeover of Afghanistan was communist China. For those that pay attention to geopolitics, this didn't come as much of a surprise. Yet, beyond mere realpolitik and great-power posturing, another tangible, even materialistic, reason has become clear: Afghanistan's abundance of critical minerals.
Trudeau's Liberals win Canada election, but miss majority
Canadians gave Prime Minister Justin Trudeau's Liberal Party a victory in Monday's parliamentary elections, but his gamble to win a majority of seats failed and nearly mirrored the result of two years ago.
Canadians have re-elected a Liberal minority government
Final seat tally may not look very different from composition of the House of Commons when it was dissolved
New Zealand police arrest pair trying to enter Auckland with "large amount" of KFC
Two men tried to reach city – where Covid restrictions banned takeaways – with $100,000, three buckets of chicken and an undisclosed quantity of fries, police say
Enslavement update: Imprisoned July 11 protesters in Cuba being sent to forced labor camps
It seems Castro, Inc. is resurrecting one of its favorite methods of punishment. Why lock up dissidents and leave them idle all day long when you can lock them up AND force them to work?
Taiwan is trying to replace China's closed Confucius Institutes with focus on 'freedom and democracy'
As Confucius Institutes continue to close on college campuses, Taiwan is launching an alternative program to teach Chinese language and culture while promoting democratic values and its partnership with the U.S.
It's a Sign There Are Too Many Letters When Even Justin Trudeau Can't Get Through Them All
This amusing, but presumably would have gotten him expelled from Oberlin College
Xi Jinping Aims to Rein In Chinese Capitalism, Hew to Mao's Socialist Vision
Going beyond curbing tech giants, he wants the Communist Party to steer flows of money and set tighter limits on profit making
One to charge them all: EU demands single plug for phones
The European Union announced plans Thursday to require the smartphone industry to adopt a uniform charging cord for mobile devices, a push that could eliminate the all-too-familiar experience of rummaging through a drawer full of tangled cables to find the right one.
Image of the Day: Statues of Fidel Castro and Che Guevara vandalized in Mexico
They should've used red paint…
Gay Swedish Priest Vows to Stop Performing Marriage Ceremonies For Straight Couples
Openly gay priest and long-time LGBT activist Lars Gårdfeldt has vowed to stop performing marriage ceremonies for heterosexual couples in Sweden.
Execs of bankrupt Chinese conglomerate arrested amid ongoing crackdown
Chinese police have arrested the top two executives and co-founders of HNA Group, a bankrupt conglomerate that crumbled earlier this year after racking up nearly $90 billion in debt, the company announced Friday.
Spanish volcano eruption intensifies and suspends flights
Eruptions from the Cumbre Vieja volcano on the Canary Island of La Palma have intensified, as flights are suspended and officials ordered additional evacuations — bringing the total number of evacuees to almost 6,000 people.
Spanish volcano eruption intensifies and suspends flights
Eruptions from the Cumbre Vieja volcano on the Canary Island of La Palma have intensified, as flights are suspended and officials ordered additional evacuations — bringing the total number of evacuees to almost 6,000 people.
Chinese Government Media Calls for "Punishing" Lithuania After Tiny Baltic Nation Allows Taiwan To Open Trade Office
Chinese TV host on Lithuania: Beijing should "kill the chicken to frighten the monkey"
Opinion
Why North Carolina Should Join the States That Ban Racial Preferences
Nine states have adopted measures to ban the use of racial preferences by the government, including the use of preferences in admissions for state colleges and universities. In North Carolina, there is a move in the legislature to put a ban on preferences to a vote of the people next year.
In a Test of Wills, McConnell Is Winning
Donald Trump may have wanted to get rid of Mitch McConnell, but like everything else, the man who's been in public office for 50 years let it slide off his back. McConnell has gone through the wars and he has a solid base of support among GOP senators who respect his encyclopedic knowledge of procedure and precedent.
Left Leans Into Champagne Socialism
"Tax the rich" reads a dress worn by a socialist congresswoman at an exclusive New York City gala that typically costs $35,000 to get into.
Snookered by Anglo-Saxons
The Europeans have misread Biden and misjudged Johnson. A bad combination
Don't Fight Nationalism. Use It for Good
The more the political Left abandons the field of nationalism, the greater will be the political Right's power to deploy it.
Where Is the Democratic Agenda Headed?
We are at the outset of what promises to be a frenzied and confusing fall on Capitol Hill, with a lot on the table and a lot of posturing over every part of it. No one can say with any confidence quite where things are headed; I certainly can't. But here are five observations about what seems more and less likely and why, for what they are worth.
The Eastman Memo Is a Tragedy of Errors
Not all of the Trump legal adviser's arguments challenging the election results are unserious, but all of them are wrong, several in multiple ways.
The Competency Question
When Biden was running for president, his message was pretty straightforward: I'm the guy who will bring normal back to Washington. Where President Trump was unorthodox and chaotic, Biden would be conventional and organized. Trump ran the White House like a reality show, Biden stocked his cabinet and high-level staff with Washington insiders with establishment credentials. He was going to usher in an era of boring, but predictable.
How Should Conservatives Do More Than Conserve?
Bruce Abramson has a column at RealClearPolitics complaining that conservatives should focus less on conserving and resisting change, and more on going on offense to roll things back. As with many such arguments, the devil is in the details, and Abramson offers none. His column is interesting only because it is a generic example of a whole field of writing. Typically, it opens with a canned potshot at Bill Buckley that glosses over the complexity of the man's approach to different situations over time.
Immigration Yes, Multiculturalism No
America benefits from immigration—when it thoroughly vets newcomers.
Unequal Protection: The Push to Replace "Equality" with "Equity" is Unconstitutional
In America, an old theory is being given new life. "Equity" is being embraced wholesale by schools, corporate America, and the Biden Administration. It has infiltrated hiring, curriculum, admissions, trainings, and more. But "equity" is not the same thing as equality and delivers very different results. Rather than providing all individuals with equal opportunities to succeed, "equity" segregates individuals by race while driving a narrative of "oppressor" vs. "victim." It calls for institutions to treat people unequally in order to achieve equal outcomes. Equity recklessly embraces legally prohibited classifications as a way to eliminate perceived differences in outcome, in violation of equal protection and federal law.
Canada needs an Arctic defence strategy as Russia, China eye the north
The crew of a U.S. Coast Guard cutter was surprised this summer to find the Chinese and Russian navies conducting a joint exercise in open water in the Arctic Ocean.