News of the Week for May 30th, 2021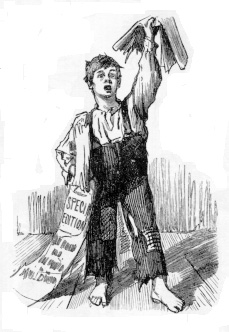 Riots & Revolution
Minneapolis' plight: A law-enforcement shortage in the center of "abolish the police"
The same city that vowed to get rid of its police force in the aftermath of the George Floyd homicide now has begun begging other jurisdictions to send law enforcement officers to help out. Why? Because Minneapolis has "a shortage of officers,"" and to no one's surprise, it's contributing to an ever-increasing spike in violent crime.
Biden fuels racial divisions with Blacks-only debt relief for farmers
The dishing out of benefits based on skin color is becoming a huge issue in America. A practice that once seemed mostly confined to admission to college now extends as far as access to interviews with the mayor of Chicago.
Oregon School District Votes To Display Black Lives Matter and "Progressive Pride" Flags In Every Classroom and Location
In the Gresham-Barlow School District students "will also receive instruction on native land acknowledgements and have the opportunity to recite it at least once each week. Students shall learn the United States national anthem and the Black national anthem Lift Every Voice and Sing."
Squatters take over Seattle home, police are forced to stand aside as they clear it out
Sammamish is a very upscale city east of Seattle where the price of homes can reach up to several million dollars. One of those homes recently was targeted by a group of squatters who appear to have been using it as a stash house. The scheme was discovered when someone working for the homeowner entered the home and found "12 guns, bulletproof vests, more than 15,000 fentanyl pills, heroin, meth, and more than $40,000 in cash."
Shootout at George Floyd Square
A year after George Floyd's death the AP's Philip Crowther reported live from Minneapolis's George Floyd Square when a shootout befitting a war zone broke out.
Portland Antifa Riot, Tries to Burn Down Justice Center Again
Portland Antifa chose to commemorate the anniversary of George Floyd's murder with vandalism, burning businesses, and attacking police officers.
BLM Co-Founder Patrisse Cullors Steps Down From BLM With Four Mansions, Possibly a 5th, to Pursue a Marxist Life
BLM co-founder, mega-millionaire Marxist, race-baiter, and mansion-collector Patrisse Cullors is stepping down from BLM amidst a financial scandal. It seems Cullors has made enough money off the bodies of dead black men. She told AP it's time to focus on her second book and her TV deal with Warner Brothers.
Former Seattle Police Chief: The Media Lied About Violence In CHOP Zone
Former Seattle Police Chief Carmen Best suggested that the media wasn't honest about the ""mostly peaceful protests" in Seattle's "Capitol Hill Organized Protest" (CHOP zone), also briefly called the not-so-cool cool-sounding CHAZ, (Capitol Hill Autonomous Zone).
School District: 'Our Superintendent Is Doing His Job' By Saying Critical Race Theory 'Isn't Optional Anymore'
In January, Don Grotting, superintendent of the school district in Beaverton, Ore., suggested that if teachers disagree with the "anti-racism" movement inspired by critical race theory, they should seek work elsewhere. Critical race theory upends society by claiming that America is systemically racist, despite clear civil rights laws outlawing race-based discrimination. The ideology also arguably promotes racism by demonizing white people and supposedly "white" aspects of society. The Oregon Department of Education and multiple members of the school board have defended Grotting.
Corona Virus
Psst! Americans Are Still Averaging Close to 2 Million Covid Vaccination Shots Per Day
According to the Bloomberg chart, roughly 4 million Americans received COVID-19 vaccination shots this past weekend. The seven-day average has dipped down to 1.83 million per day, but the U.S. exceeded 2 million shots on Thursday and Friday as well. The number of Americans who are receiving the first dose appears to be on a sustained rise, from 204,000 on May 9, to close to a million on May 18. No doubt a healthy portion of that jump reflects those from age 12 to 15 becoming eligible for vaccinations during that time period.
A pop-up vaccination pod at… a strip club?
When vaccination rates began to stall this month, governors and mayors around the country vowed to "get creative" and find ways to inspire the hesitant to sign up for a jab. Ohio set up a lottery game to tempt people into getting the vaccine and New York and Maryland soon copied them. Some of the largest employers in the country including Walmart teamed up with state governments to offer cash bonuses to employees who proved that they've taken the dose. But in its own unique fashion, Las Vegas has taken its game to a new level. They've set up a vaccination pod in a strip club. How this incentivizes the customers to agree to take a needle in the arm isn't really clear, but they're definitely generating some headlines.
Senate passes Rand Paul amendment banning U.S. funding for "gain of function" virus research in China
In a better world this would be a silly, unnecessary amendment. Given the growing possibility that the pandemic began with a lab accident involving a virus made dangerous to humans via "gain of function" research, of course the feds won't be funding any more such research in China. NIH is increasingly being blamed for having started the COVID catastrophe via its support for the Wuhan Institute of Virology. You think it's going to throw more money at that lab and risk seeding the next outbreak if Congress doesn't step in and formally prohibit it?
Lab Leak and Censorship
Rich Lowry points to Matt Yglesias's tick-tock account of the development of the consensus that the lab-leak theory was a bonkers and unscientific conspiracy theory.
Data: Yes, people really did become more interested in vaccination when the CDC announced vaxxed people could unmask
A little more interested, I should say. Watch this short clip to see how much things changed on May 13, the day Rochelle Walensky declared the new CDC guidance. Traffic to the vaccine.gov website went up a bit and there was a spike in the number of vaccinations in the following days — although that spike now appears to be over. Vaccinations are trending downwards again.
Wait — we have "unexamined intelligence" on COVID-19 origins?
That's, um, news. A suspicious once-in-a-century pandemic erupts next to a Level 4 virology lab in China, and over a year later we haven't gotten around to looking at all the data?
Knowing the Virus' Origin Would Have Changed a Lot, Almost Immediately
Pointing out that the origin of the virus matters enormously, Rich wrote that knowing the virus escaped from a lab "wouldn''t have changed how we responded to the pandemic in real time."
China once again suggests the coronavirus may have originated in the US
It feels like every media outlet in the country has written at least one story about the lab leak theory this week. But President Biden's announcement that he wanted a fresh investigation of the question seems to have really upset China. Foreign Ministry Spokesperson Zhao Lijian, who spread rumors last year about the virus originating in the United States, returned to that territory today.
COVID-19 'has NO credible natural ancestor' and WAS created by Chinese scientists who then tried to cover their tracks with 'retro-engineering' to make it seem like it naturally arose from bats, explosive new study claims
An explosive new study claims researchers found 'unique fingerprints' in COVID-19 samples that they say could only have arisen from manipulation in a laboratory
Gun Rights
Guam has growing appetite for guns
There's been a growing demand for guns on Guam. Residents are buying more than 300 new guns every month — mostly handguns
Supreme Court rules warrantless home gun confiscation is unconstitutional in 9-0 vote
The Supreme Court ruled Monday that warrantless gun confiscation from Americans' homes is unconstitutional, voting unanimously on the side of a Rhode Island man whose firearms were taken by law enforcement without a warrant after his wife expressed concerns that he might hurt himself.
The Imaginary Ghost-Gun "Loophole"
ABC News reports that "House Democrats to introduce legislation aimed at closing gun loopholes:" Eight House Democrats are set to introduce gun legislation on Wednesday in an effort to close existing loopholes and prevent mass shootings, according to a statement obtained by ABC News from the office of Representative Val Demings, (D., Fla.) one of the bill's sponsors.
David Chipman, Anti-Gun Nut
Gun-control advocate David Chipman, President Joe Biden's nominee for director of the Bureau of Alcohol, Tobacco, Firearms, and Explosives (ATF), was in front of a Senate Judiciary Committee today. Questions were limited to five minutes per senator, which was good call by Democrats.
Another good guy with a gun! Armed teacher saves 11-year-old girl from being kidnapped by psycho during recess
A bad guy who was high as a kite on narcotics tried to kidnap an 11-year-old girl from the Lincoln Elementary School playground during the school day in Ogden, Utah on Tuesday.
An Arms Race in America: Gun Buying Spiked During the Pandemic. It's Still Up.
It was another week with another horrific mass shooting. In cities across the country, gun homicides were climbing. Democrats and Republicans argued over the causes. President Biden said enough.
Hide the Decline
Environment &
"Green Energy"
High Steaks for U.S. Agriculture: Biden's Climate Goals Collide With the Reality of the Meat Industry
Joe Biden has promised that the United States will be the first nation in the world to reach net-zero agricultural emissions. That pledge has run smack into the reality that any attempt to reduce America's meat intake will not only badly damage the economy but also raise the hackles of citizens who would resent any interference by the government into trying to control their diet.
'We are f***ed': Greta Thunberg now targets your food production
'The next pandemic could be much, much worse'
Progressives lament: Where's the beef in Biden's climate-change plan?
Last month, conservatives were left with egg on their faces after spinning tales of meat restrictions in Joe Biden's climate-change plan. Four weeks later, Politico reports on complaints from progressives over Biden's refusal to implement them. Like Clara Peller, they're demanding to know — where's the beef?
What green revolution? Gas demand comes charging back
One of the eeriest scenes from the early days of the pandemic lockdowns was the emptiness of the roads. I remember marveling at photos taken during what should have been rush hour in the center of Manhattan. The streets were almost empty of vehicular traffic and there weren't many pedestrians either. It was like something out of a post-apocalypse movie. As time went by, people noticed that the smog levels in Los Angeles were dropping and the stars seemed a bit brighter at night. This led some hopeful green energy advocates to suggest that these obvious changes might inspire both the general population and the government to push for a more rapid and complete transition to electric vehicles when the country returned to "normal."
Dutch court orders Shell to deepen carbon cuts in landmark ruling
Fossil fuel firm must cut emissions 45% by 2030, saying the company's current targets are 'not enough'
Engine No. 1 wins at least 2 Exxon board seats as activist pushes for climate strategy change
Activist firm Engine No. 1 won at least two board seats at Exxon following a historic battle over the oil giant's board of directors, signaling investors' support for greater disclosure from the company as the world shifts away from fossil fuels.
What Homelessness and Climate Change Have in Common
You can find synoptic leftists who say that climate change requires solving every other social problem in human history, but there is in fact a lesson to be drawn between the explosion of homelessness over the last few years and the renewable energy mania proffered as a solution to climate change.
Are children "dying like dogs" in effort to build better batteries?
"Our children are dying like dogs." That is the sorrowful statement of one Congolese mother whose son and cousin died while working the cobalt mines in the Democratic Republic of Congo.
Granholm's Green Energy Millions
Biden energy secretary nets $1.6 million after offloading admin-backed electric bus company
Obamacare
Government in Healthcare
Google Strikes Deal With Hospital Chain to Develop Healthcare Algorithms
Tech giant expands health-sector presence in latest deal to develop tools to improve medical care, as privacy concerns arise
AMA Helps Normalize Organ Harvesting after Euthanasia
In 1993, my first ever anti-euthanasia column warned in Newsweek that once euthanasia became accepted widely, it would be followed by organ harvesting "as a plum to society."
Decade-Long Backlog in U.K.'s National Health Service
A few days ago Robin Swann, the Health Minister for Northern Ireland (where I sit as I write this) announced that it will likely take ten years to sort through the backlog in elective care here. No, that's not a typo. Ten years.
The World Medical Association's Plan to Gut Medical Conscience
With the effective destruction of the Hippocratic Oath, doctors who wish to follow the Oath's maxims of not participating in abortion or assisted suicide are in danger of being kicked out of the lifeboat by the World Medical Association.
War & Terror
Belarus opposition figure detained when flight diverted
A prominent opponent of Belarus' authoritarian president was arrested Sunday after the airliner in which he was traveling was diverted to the country after a bomb threat, in what the opposition and Western officials denounced as a hijacking operation by the government.
Airlines are avoiding Belarus after 'state-sponsored hijacking' of Ryanair flight
Some international airlines have started to avoid Belarus air space after a Ryanair flight from Greece to Lithuania was forced to land in the country, and a dissident journalist on board was arrested.
Colombia Is Being Threatened by Leftist Violence. Biden's Silence Is Deafening.
Colombia, one of the United States' oldest and most reliable allies in the hemisphere, has been rocked by political violence in the past few months aimed at destabilizing the country.
EU leaders agree on Belarus sanctions after plane diversion
The European Union agreed Monday to impose sanctions against Belarus, including banning its airlines from using the airspace and airports of the 27-nation bloc, amid fury over the forced diversion of a passenger jet to arrest an opposition journalist.
Who is building this mysterious air base off the coast of Yemen?
The situation in Yemen has been a mess for a long time now. Saudi Arabia has been fighting a proxy war there against Iranian-backed militias since Barack Obama was in office. The legitimate government of the country is effectively in exile and the rebels control large parts of the nation, including some of the military bases. But now, even more trouble appears to be brewing. Satellite imagery shows what appears to be a large airfield, complete with a runway and hangers, being constructed on a desolate volcanic island off of the country's coast.. And at least for now, nobody appears to be taking credit for it or claiming ownership.
A Disturbing Review of Stolen and Failing Chinese Technology
Shaking skyscrapers and poorly constructed rail cars latest in long, list of failed Chinese construction.
AI emotion-detection software tested on Uyghurs
A camera system that uses AI and facial recognition intended to reveal states of emotion has been tested on Uyghurs in Xinjiang
China Is Building Two Secret Nuclear Reactors. Scientists Are Worried.
On the tiny, nondescript island of Changbiao, in the Fujian province, the China National Nuclear Corporation is building two mysterious nuclear reactors that are drawing plenty of international attention—and concern.
Lockheed Martin and the woke industrial complex
Christopher Rufo writes another expose of wokeism's inroads on corporate America. This one is about Lockheed Martin.
Vets Battle Critical Race Theory Invasion of Military
Congressional GOP urges Pentagon to ditch radical politics in training materials
Coming Soon: China's Navy Patrolling Off New York
Chinese planners are not only thinking of the continent [Africa], they are also eyeing islands in the Atlantic, specifically Terceira, one of the Azores.
Kamala Harris' woke joke at the Naval Academy
Kamala Harris delivered the commencement address yesterday at the U.S. Naval Academy. In an attempt at woke humor, Harris inserted feminism into her homage to green energy.
Are the US, EU playing into Putin's hands on Belarus?
The answer to that question is almost certainly, although to be fair, the situation gave them almost no other choice. After Alexander Lukashenko used a bomb-threat ruse to commit air piracy, all to arrest a dissident blogger off of an Irish airliner, the European Union locked Belarus out of EU airspace and cut off all flights to or over the country. Late yesterday, the US followed suit as the White House announced new and expanded sanctions on Belarus and Lukashenko's regime
National
Kevin Spacey set for return to movies with paedophilia drama
The actor, who has been the subject of multiple sexual misconduct allegations, is to play a detective in Franco Nero's film about a man wrongly suspected of child abuse
Texas Legislature Bans Critical Race Theory From Public Schools; Needs to Pass '1836 Project' Bill
Late Saturday night, the Texas Senate passed H.B. 3979. That bill would ban critical race theory from classrooms in the state's public schools.
New York's Elite Columbia Prep Keeps Parents in the Dark About Mandatory Sexually Explicit Class
An elite New York prep school that costs $47,000 per year to attend used a health and sexuality workshop for juniors to feature instruction in "Pornography literacy: An intersectional focus on mainstream porn" without informing parents or getting their consent.
Professors, parents sound off on proposal to prioritize Critical Race Theory
22 parent and teacher volunteer groups are telling Secretary Cardona that his proposal may lead to violations of students' civil rights.
Get ready for Critical Looks Theory — the idea that attractive people "benefit from a violent system of lookism"!
Critical theory and other socialist-adjacent woke theories are all about jealousy.
Out: UFOs. In: USOs
While we continue to wait for the anticipated report to the Senate from the Pentagon's UAP Task Force, you may have noticed a flurry of interest in the subject of UFOs in the media. In just the past week or so I've noticed articles on the subject in virtually every major newspaper and the news programs on all of the alphabet networks. With a few exceptions, this coverage hasn't been riddled with X-Files music and giggling about "little green men," either. The media is suddenly taking UFOs seriously. Obviously, some of us have been watching all of this and wondering what took them so long, but hey… better late than never, right?
Marvel Studios President Blames Insufficient Wokeness, Not Chinese Prejudice, for Dr. Strange's Tibetan Erasure
I wrote yesterday about the possibility that Marvel Studios, long perched atop the box office, faces a number of headwinds — interrupted momentum, exhausted creative possibilities, troubles with the Chinese market, and others — that might mean its brand has peaked. In the course of doing so, I mentioned that Marvel's blatant attempt to tailor some of its new releases to the Chinese market had precedent in some of the creative decisions about some of its prior films, including 2016's Dr. Strange. That movie changed the ethnicity of the Ancient One, a key character, from Tibetan to "Celtic," with Tilda Swinton in the starring role. Marvel Studios president Kevin Feige now claims to be aware that this was a mistake . . . because it was insufficiently woke
Retroactive Relief Loses Again at the Supreme Court
This morning's unanimous U.S. Supreme Court decision in U.S. v. Palomar-Santiago, written by Justice Sonia Sotomayor, illustrates for the second time in a week the difficulty of getting the Court to apply new rules retroactively to help criminal defendants who should never have been in this position if the rule was decided in their favor in the first place. The case is a symptom both of the extended Whac-a-Mole game of deportation and immigrant reentry, but also how harsh immigration law is in practice for those who get into its grip. A Mexican immigrant with lawful permanent resident status was convicted of a DUI in 1991 and deported in 1998 on the basis of his conviction of a deportable crime. He reentered the country, and the immigration authorities located him in 2017 and criminally prosecuted him for illegal reentry. But in 2004, the Supreme Court determined (in another case) that the crime he was convicted of was never a proper ground for deportation. Was Palomar-Santiago guilty of illegally reentering after deportation, or innocent because he reentered after an improper deportation?
Teaching History in Idaho and Texas: What the NYT Obscures
Simon Romero has a front-page story under the web headline, "Texas Pushes to Obscure the State's History of Slavery and Racism." Subhed: "Texas is awash in bills aimed at fending off critical examinations of the state's past." (The print edition carried the headline, "A Push in Texas To Polish Stains Of Race History.") All of this is an accurate summary of the article. Is the article an accurate summary of the legislative it purports to describe in Texas?
Now Progressives Are Whitewashing Anti-Semitic Attacks
Ilhan Omar had some interesting things to say about "Benjamin"-grubbing rootless cosmopolitans back in 2019. Though her words precipitated something of a mini-backlash, even then, most Democrats not only refused to denounce her words — the resolution mentioned Alfred Dreyfus and Leo Frank, not the Minnesotan — but they also refused to specifically condemn anti-Semitism. Instead, Democrats passed a watered-down, platitudinous laundry list of all censurable hatreds. "We all have a responsibility to speak out against anti-Semitism, Islamophobia, homophobia, transphobia, racism, and all forms of hatred and bigotry, especially as we see a spike in hate crimes in America,"" explained then-senator Kamala Harris.
"Temporary" Protected Status: A Tool for Executive Mischief
DHS secretary Alejandro Mayorkas announced over the weekend that his agency would grant a work-permit amnesty (under so-called Temporary Protected Status) to all Haitian illegal aliens in the U.S.
Sen. Pat Toomey Questions Fed's Racial Agenda
The Federal Reserve Bank, which is charged with setting monetary policy, appears to be going woke, Sen. Pat Toomey, R-Pa., warns.
Embattled San Francisco DA Chesa Boudin Blames Police for Crime Crisis
The Recall Chesa Boudin committee has been passing around its petition and appears on track to have the required signatures by an August deadline.
Left Explodes Over 60 Minutes Story on Young People Who Regret Transitioning
"I can't believe that I transitioned and detransitioned, including hormones and surgery, in the course of, like, less than one year. It's completely crazy."
Senate Confirms Kristen Clarke, Who Published "Defund the Police" Op-Ed, as Assistant Attorney General
The Senate voted 51–48 on Tuesday to confirm Kristen Clarke as Assistant Attorney General in charge of the Justice Department's Civil Rights Division. All 50 Senate Democrats and Maine Republican Susan Collins voted in the affirmative.
Chicago mayor unveils new "police reform" order
Liberal activists in Chicago have been pushing Mayor Lori Lightfoot to finally produce some "police reform" initiatives as she promised to do on the campaign trail. The Mayor has been accused of dragging her feet on the subject, though in fairness to her, everyone has been a little busy over the past year with all of the pandemic activity going on. Still, she finally answered the call and rolled out her first new directives on this score. Her supporters should be prepared for disappointment yet again because this announcement only touches on a couple of the items on their agenda, and even then, the changes aren't even close to what they had been asking for. As we'll see in a moment, it appears that Mayor Lightfoot has gotten a taste of power and isn't really inclined to let go of it.
America's Maoist Moment Comes to Texas
It's been simmering for a few years now, maybe longer. Way back when, before I was even born, the Beatles lampooned the wokes in the song "Revolution" — "If you go carrying pictures of Chairman Mao, you ain't gonna make it with anyone anyhow."
'Are You on the Take?'
Home prices keep climbing. It's another reason to let people build housing. But corrupt politicians sometimes prevent that. The little town of Edgewater, New Jersey, sits right across the Hudson River from Manhattan. A developer, Maxal Group, bought a dumpsite there and proposed building more than a thousand new waterfront apartments. The town said no.
Contracts reveal US universities 'must' accept CCP's 'assessment' on 'teaching quality' at Confucius Institutes
Through public records requests, Campus Reform obtained thirty-two universities' agreements with the Confucius Institute Headquarters in China.
Should California recall its recall election?
Gavin Newsom has run out the clock, even if he has to run again for his gubernatorial seat. A new poll from California shows Newsom's approval ratings soaring on a wave of post-pandemic optimism, seemingly making the upcoming recall election little more than an academic exercise
Hmmm: Manhattan DA empanels new grand jury in Trump Org probe … and others
An ominous development for the Trumps and those working in their real-estate empire — and perhaps one person in particular. There's only one reason a district attorney empanels a "special" grand jury, and it's not to close the case with no indictments. Based on the Washington Post's description, however, it's not clear just how "special" this grand jury actually is
Punishing Dissent in the Academic World
It has long been evident that "progressives" have a huge streak of intolerance for disagreement. In recent years, they have become astoundingly open about that, particularly in the academic world. Students or faculty members who speak up to dissent from leftist orthodoxy are apt to find themselves facing the lash.
"Strict ID Laws Don't Stop Voters"
That's the title of a study that's been accepted for publication in The Quarterly Journal of Economics. The approved manuscript is paywalled except for the brief abstract, but you can read an earlier "working paper" version here.
Gallup: Most Americans want "birth gender" to determine sports access
"Birth gender" presumably replaces "biology" or "science" in this new Gallup poll, but it's still a welcome reminder of common sense. Womens' sports require restriction to biological females, according to a large and broad majority of Americans. The only majority group opposing this obvious truth are … exactly who you'd guess
Police investigate 'refuse service to white people' sign at St. Louis-area drive-through
Police are asking for help to identify the person or people who posted a sign in a fast-food drive-through saying the business "will reserve the right to refuse service to white people."
You Knew DOJ's Kristen Clarke Was a Radical, But It's Much, Much Worse Than They're Letting On
Newly confirmed Assistant Attorney General for Civil Rights Kristen Clarke is a thoroughly modern woman. She could never have been confirmed even during the Clinton administration because of her racially-soaked radical worldview.
Democrats Playing Defense on "Defund the Police" in New Mexico Special Election
Republican Mark Moores has hammered his opponent in debates and ads for her support of social justice legislation that could harm public safety.
Report: Blinken Authorized Embassies to Fly Black Lives Matter Flags
Embassies in Athens, Cambodia, Madrid, and Sarajevo flew the BLM flag on the anniversary of George Floyd's death.
Amy Cooper (yes, that Amy Cooper) Sues Employer Over Termination After Viral Central Park Video
Amy Cooper was nicknamed the "Central Park Karen" for calling police on a black man allegedly harassing her, but the video led to her being called racist, and her employer fired her and denounced her. Now she's suing that employer.
USA Today Finds the Word "Male" to Be "Hurtful"
USA Today has published an editor's note on an op-ed by Chelsea Mitchell, a female high-school athlete, regretting the supposedly "hurtful language" Mitchell used. Several references to the word "male" were switched to "transgender."
Former Sen. Heller preps comeback run for Nevada governor
Heller has been meeting with GOP governors, donors and other party leaders during the Republican Governors Association conference.
USA Today Prohibits Use of the Word "Male"
It is "hurtful" to use the word
Lawsuits, threats continue to hound Christian baker
Authors doing online video book "tours" is common in the pandemic era. But Coloradan Jack Phillips had an unusual "sidekick" for his May 26 conversation with a reporter: attorney Ryan Bangert of Alliance Defending Freedom, a public interest law firm that's been at Mr. Phillips's side since 2012, including during a 2018 Supreme Court victory.
GOP Wave In 2022?
OK, that headline is clickbait, and we all know it is far too early to predict next fall's elections with any confidence. Still, there are lots of positive indications. To begin with, there are multiple reports that while the Democrats feel comfortable with their position on the economy, with continuing rebound from the covid shutdowns assured and with some polls showing the public on board with the Biden administration's money-printing scheme, they are deeply concerned about the unpopularity of their BLM/Antifa/CRT/anti-law enforcement agenda.
McConnell Asking GOP Senators to Vote Down 1/6 Commission Bill as a 'Personal Favor'
Senate Minority Leader Mitch McConnell may be wildly unpopular with Trump supporters and much of the Republican base. But he is loved and respected by almost all GOP senators.
Matt Gaetz Tells Crowd They Have "An Obligation" to Use the Second Amendment on Big Tech Companies
At an "America First" rally with Rep. Marjorie Taylor Greene (R-GA) in Georgia, Rep. Matt Gaetz (R-FL) ratcheted up the rhetoric against Big Tech companies to potentially dangerous levels. The third-term congressman is currently under federal investigation as to whether he had sex with a minor. Former Gaetz associate Joel Greenberg is cooperating with federal investigators in Florida as part of a plea agreement.
McConaughey: Face masks a 'short-term inconvenience for long-term freedom'
Matthew McConaughey is blasting the politicization of wearing face masks amid the coronavirus pandemic, calling the practice a "short-term inconvenience for long-term freedom."
Students sign fake petition to CANCEL MEMORIAL DAY over "American imperialism"
With Memorial Day approaching, and Anti-American sentiment growing on campuses throughout the country, Campus Reform's Video Reporter Addison Smith went to Georgetown University to see if students would sign a fake petition to "unrecognize Memorial Day as a federal holiday", because it "celebrates American Imperialism.""
11 States Consider Bans on Teaching Critical Race Theory
Earlier this year, an Aiken County teacher wrote to South Carolina state Rep. Bill Taylor in alarm about critical race theory emerging in public schools.
Teachers at Rebekah Randall''s Son's School Are Fixated on Race. She Wants to Know, "What Is the Endgame?"
A parent of two living in Texas, Rebekah Randall was furious when her son's teacher implied that the only place her child could learn the answers to cultural questions involving racial identity was at school. They made the "implication that my children would never receive this education in our home," Randall told me in an interview.
Los Angeles Homeless Camp Costs Taxpayers $2,600 Per Tent
"That's higher than what a typical one-bedroom apartment rents for in the city, according to the website RentCafe."
Rutgers: We apologize for condemning anti-Semitism
Just how morally bankrupt has Academia become? Rutgers University provides a sad possible metric in this strange climbdown from opposition to anti-Semitism.
Andrew Cuomo Chooses His Jurors
Democrats argued, during Donald Trump's presidency, that his appointees to the federal bench should be recused from any cases involving investigations of the president, because this would (as Cory Booker and many others put it) involve "the prospect that President Trump could effectively choose a judge in his own case." Some even raised this as a basis to oppose letting Trump make judicial appointments. As I detailed at the time, this was out of step with how the federal courts have handled cases involving presidents. One reason for that is that the federal courts decide legal questions; they do not sit as jurors. Senators do — but Senators are supposed to be political actors who answer to the voters.
Gallup: By Two-to-One Margin, Americans Say Transgender Athletes Should Compete Against Members of Same Biological Sex
Based on the mainstream media's coverage of this issue, you'd think these numbers were reversed
The China Problem for American Higher Ed
The Chinese regime is aggressive and domineering. It uses every tactic to increase its influence in the world.
The Revolution Comes to Juilliard
Racial hysteria is consuming the school; unchecked, it will consume the arts.
Rivera convicted of first degree murder of Mollie Tibbetts
After a two week trial, deliberations started Thursday and continued Friday for a combined total of about 7 hours. Today Rivera was convicted of first degree murder.
Sasse on January 6
Nebraska senator Ben Sasse, one of the six Senate Republicans who supported creating an independent commission to investigate the January 6 attack on Congress, comments on his vote: "Nebraskans know where I stand on this: For the first time in our history, a mob targeted the Vice President and the Congress for following the Constitution by certifying the Electoral College vote. With Congress getting weaker and tribalism getting stronger, we've got to rebuild some public trust. Like others in the Nebraska delegation, I think that, if done right, a truly bipartisan commission could complement the work being done in the ongoing criminal investigations. The American people deserve a full account of what happened."
Can a Republican Be a Teacher?
Only if he or she keeps quiet about it, apparently. From the notoriously crazy city of Minneapolis comes this story: "A Minneapolis Public Schools teacher was placed on leave this week for allegedly wearing a 'Trump mask' to school on the anniversary of George Floyd's death."
There must be a less embarrassing way to get into a top college
Stuffed animals seem to play an important part in the lives of a surprisingly large number of left-wing students. Apparently, they make these students feel safe. As safe as Play Doh does, maybe even safer.
Is Race Discrimination Illegal?
Most Americans naively believe that the 14th Amendment precludes our governments from discriminating on the basis of race. Sadly, that isn't how the courts see it. Nevertheless, race discrimination is at least sometimes illegal, as a panel of the Sixth Circuit Court of Appeals held yesterday.
The sexual misconduct allegations rocking L.A.'s largest LGBTQ theater company
As the longtime artistic director of Celebration Theatre, the city's leading LGBTQ stage, Michael A. Shepperd has been an outspoken advocate for social justice. As a gay Black theater-maker, Shepperd has pushed for inclusion and diversity in the arts. And as a successful director and actor — someone who has landed not just on Broadway but also in TV series such as "Curb Your Enthusiasm," "NCIS" and "Criminal Minds" — he has been an inspiration to a younger generation trying to break into the business.
Several Earthquakes Shake Lake Tahoe – With A Big One Overdue, Is It Coming Soon?
Multiple earthquakes rattled the Lake Tahoe region on Friday, the latest in a sequence that began in late April.
Cynthia Nixon: Why are we locking up shoplifters?
On the subject of crime in New York City, most of the attention is given to the surge in gang violence, shootings and murders. That's understandable since those are the types of crimes that tend to keep the law-abiding population frightened and off the streets or out of the subways at night. Fewer headlines speak of the lower-level crimes that have also been flourishing since last summer. Shoplifting has been out of control, leading some small businesses to close permanently. Other stores have taken to locking up their smaller, more easily pocketed items or moving them behind the clerk's counters to deter would-be thieves. Owners have been complaining to the police regularly and they've recently started cracking down and arresting some of the perpetrators. This led actress and former gubernatorial candidate Cynthia Nixon to complain on social media about theft prevention strategies and prosecutions.
We're Here To Care About You
"As a Boston high school sophomore, Keondre McClay said he was pressured by the head of a district-sponsored youth advocacy programme to attend an overnight retreat in Newton, where white adults asked the black teenager to wrestle out his emotions on a gym mat with them. They said it would help him purge his trauma from experiencing racism."
Short Circuit: A Roundup of Recent Federal Court Decisions
Strolling through Boston Common, flying over Greenland, and driving in Independence.
Kristen Clarke: No ordinary racialist radical
I want to give Christian Adams Power Line's last word on Kristen Clarke's fitness to head the Justice Department's Civil Rights Division. Christian, after all, has had the misfortune of dealing with Clarke (I have not). And Christian's assessment of Clarke encompasses the issue of voting — something I did not discuss in my many posts about her.
Economy & Taxes
USDA moves forward with Warnock's $4B debt relief plan for Black farmers
The White House's plan to provide $4 billion in debt relief to Black farmers took a major step forward Friday when the U.S. Department of Agriculture cleared the way for eligible borrowers to receive the payments as early as June.
In Apple Antitrust Trial, Judge Signals Interest in Railroad, Credit-Card Monopoly Cases
Epic Games' antitrust case against the iPhone maker heads to the judge for consideration; decision expected in coming months
Poll shows Argentines expect inflation to hit 50% in next year
Prices in Argentina are seen rising 50.2% over the next 12 months, according to the University of Torcuato di Tella's monthly poll of citizens.
1970s Inflation Is So 50 Years Ago
Too much has changed about economic policymaking to interpret the most recent sustained period of spiraling prices as a cautionary tale for today.
International
Radioactive rhino horns set to add to anti-poaching arsenal
Researchers are working on a pilot programme backed by Russia's Rosatom to inject rhino horns with radioactive material, a tactic that could discourage consumption and make it easier to detect illegal trade.
"Black Panther Of Oxford" Sasha Johnson Shot In Gang Dispute
"Wrong place, wrong time": Friends hold vigil for "Black Panther of Oxford" Sasha Johnson as it emerges she was caught in crossfire when drive-by gunmen targeted house party in gang dispute
United Church of Canada offering racially segregated "racial justice" courses
The United Church of Canada is holding courses on "racial justice" — with attendees being segregated by race.
In Australia, Births of Tasmanian Devils Are a Milestone After 3,000 Years
Pink, hairless, deaf and blind, the roughly month-old joeys were but the size of a shelled peanut.
Greens councillor accused of starting fight, launching homophobic tirade
A Yarra City councillor has been accused of starting an altercation with another woman outside a gay club in South Yarra, before the councillor allegedly exclaimed "Allahu Akbar" and vowed to "make sure all these faggots die".
Germany agrees to pay Namibia €1.1bn over historical Herero-Nama genocide
Germany calls atrocities "genocide" but omits the words "reparations" or "compensation" from a joint statement
Biden's Budget Projects U.S. Debt Will Smash World War II Record This Year
President Biden's budget request is projecting that the U.S. debt burden will reach its highest level in history this year, surpassing the previous record from World War II.
The V-Shaped Recovery in Consumer Spending
Talk of a "V-shaped recovery" dominated much of the early economic analysis of the coronavirus pandemic. That hasn't happened for all economic indicators, but it has for one: consumer spending.
Friends Don't Let Friends Become Chinese Billionaires
I'm no statistics whiz, but it seems to me that a Chinese billionaire dies every 40 days.
Spain Relives Its Ancient History With Islam
Ongoing reports indicate that Muslim migrants from North Africa are illegally entering and flooding Spanish territory. In just 2020, 23,000 migrants invaded Spain's Canary Islands, representing a 234 percent increase. Most recently, in just one day, some 6,000 North Africans invaded Ceuta "by sea, either swimming or with inflatables, all in a bid to eventually get to mainland Europe."
Bard timing: Argentinian TV reports death of Shakespeare after Covid jab
Newsreader confuses Bill Shakespeare, 81, "the first man to get the coronavirus vaccine" with "one of the most important writers in the English language"
Opinion
Texas' anti-big tech bill is an anti-free market mess
A messy, anti-free market bill regarding big tech regulations will probably get votes in the Texas House before the end of Tuesday. Senate Bill 12 requires social media companies to create acceptable use policies explaining what content is allowed, how users can report content violating said policies, and a live toll-free number, email address, or "relative complaint intake mechanism" for complaints. Also in the bill includes requiring at least one employee operating the toll-free complaint number, a quarterly report on enforcement efforts and procedures, and whether coordinated campaigns were involved in getting accounts banned. Barred users along with the Texas Attorney General can civilly sue companies if they believe social media companies violated the regulations
Unconscious Reprogramming: The Deepest Form of War
The whole premise of anti-unconscious-bias training is that large numbers of Americans are already brainwashed by a flawed culture; they're unconscious bigots who need to be deprogrammed. "Many organizations have considered adopting unconscious-bias training to address their roles in perpetuating racism and inequality. This kind of training seeks to make participants aware of their biases, in a blame-free manner." People are already brainwashed; it just needs to be turned left-side up.
No NEJM: Blocking Puberty in Gender-Dysphoric Children Is Not Settled Science
Certain issues have been deemed by our betters among the elite as undebatable. One is climate change. But the fervor over that issue pales next to the attempt to prevent open debate about the propriety and safety of blocking the puberties of children diagnosed with gender dysphoria.
Girls Will Be Boys
The trans-kid craze must be stopped.
A Devastating Case against Racial Preferences
The Supreme Court will soon decide whether to grant cert in Students for Fair Admissions v. Harvard. It ought to do so and rewrite a terribly mistaken chapter in our law, namely the permission the Court has given to college officials to discriminate for and against students by putting them into racial categories.
The GOP's "Mostly Peaceful" Hypocrisy
Those who complained about last summer's riots now want to make the case that the January 6 riot at the Capitol was no big deal.
James Carville Almost Makes a Good Point on Democrats and Crime
James Carville has an op-ed in today's print Wall Street Journal called "Democrats Are the Anticrime Party." He may be 76 years old, but the "Ragin' Cajun" is still cooking with gas.
We Can Send a Man to the Moon . . .
I know there's a touch of "Get off my lawn!" in these posts, but there is, I think, a radical disconnect at work in a world in which 1) the people in Washington cannot figure out how to fix roads and bridges and conduct ordinary business without sending the nation into unprecedented debt and 2) scientists are using algae protein and magic goggles to partially restore the sight of blind people.
The Unbearable Whiteness (and Hypocrisy) of Critical Race Theory
The hypocrisy of Critical Race Theory is baldly obvious, but nowhere more so than when it comes from white proponents – who, by the way, seem to make up the majority of CRT supporters. It seems that white people are the ones making the bulk of accusations about systemic racism even as they occupy all the positions of power in "the system" but here we are.
Betting Against America
Parsing Biden's first speech to a joint session of Congress.
Relevant Classic Texts
From time to time I post excerpts from classic authors that bear on the current scene, especially C.S. Lewis's anticipations of postmodern nihilism and progressivism in works such as The Abolition of Man and The Screwtape Letters. It strikes me that we should have a regular Power Line series on classic texts to keep handy.
Liberation
A fortnight had passed since my second vaccination, and you know what that means: all the little nano-gears and tiny sprockets embedded in the vaccine kick in, click together, whirrr up and produce IMMUNITY! Yesterday, vulnerability. Today: Superman ripping open his clark-kent shirt and looking to the horizon while covid cells bounce off his chesty logo.
Woke History of the World
The all-inclusive, intersectional History of the World – soon coming to a school near you.
Removing The Bedrock Of Liberalism
What the "Critical Race Theory" debate is really about.
Paying the price of free speech
The union of fragility and intolerance has given us that curious and malevolent hybrid I have called the crybully