News of the Week for May 2nd, 2021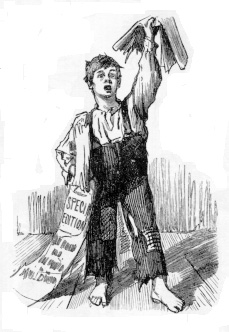 Riots & Revolution
Capitalist Much? Big Tech Donated $7.5 Million To "Marxist" BLM Co-Founder Groups
"And the cozy relationship has even seen Facebook and Twitter censor perceived criticism of Cullors"
Would the Cops React the Same Way to a Potential Stabbing If It Involved White People?
One of the claims last week was that cops were quick to shoot in Columbus because it was a wild melee involving African-American teens. Well, here is a roughly comparable case earlier this month from Oneonta, N.Y., involving — as far as I can tell — white people (there is a photo of the man who was shot and killed, Tyler Green, in this story).
Critical Race Theory haled into court
When I first encountered critical race theory (CRT) in the early 1980s, I considered it an interesting, albeit flawed, part of a larger interesting but flawed academic movement — critical legal studies. Nowadays, however, I consider CRT to be superstructure built to cover the fact that Blacks, to a disproportionate degree, have not done what it takes to succeed in a society where barriers to their advancement have largely been removed (and where Blacks sometimes are treated more favorably than Whites due to their skin color).
Author of debunked 1619 Project to join UNC as 'Knight Chair in Race and Investigative Journalism'
Nikole Hannah-Jones will join the University of North Carolina's Hussman School of Journalism and Media.
Pepperdine student gov hands out free copies of Critical Race Theory handbook 'White Fragility'
Pepperdine University's student government and Student Wellness Advisory Board handed out free copies of White Fragility by Robin DiAngelo.
Roosevelt University Profs Caught Gloating on Zoom Call: "It's All Social Justice, All Day"
"said they were proud to advocate for so-called 'social justice' Marxist economic concepts"
NYC Father Moves Daughter to Florida to Escape Critical Race Theory Curriculum
A New York father decided to pull his daughter out of a New York City private school because of the school's woke race-based curriculum and move to Florida.
I wonder why Louisville can't find enough cops?
In the nearly one year that has passed since the "summer of love" kicked off in 2020, the Metropolitan Police Department in Louisville, Kentucky has taken a beating, both literally and figuratively. The sustained protests and riots surrounding the shooting of Breonna Taylor have featured attacks on officers, police vehicles and precinct buildings. Two officers were shot during an ambush attack last September, though both of them thankfully survived. And the cops haven't exactly been receiving much vocal support from City Hall (to put it mildly). This situation has led a number of uniformed officers to take early retirement or simply quit to go look for work elsewhere. The number of cops leaving the force has reached the point where the LMPD is now short of its required staffing levels by hundreds of officers and they aren't finding enough qualified applicants to replace them.
Barnard College instructor discusses blowing up and gassing whites in coming race war
A Barnard College English instructor was featured on a Canadian radio show earlier Monday in which he discussed blowing up and gassing white people in an imagined race war.
In Chilling Video, Antifa Doxes, Threatens to KILL Portland Mayor Ted Wheeler
Late last week Portland, Ore., Mayor Ted Wheeler took to video to plea for the community's help to "unmask" antifa. The violence-prone anarchist-fascist group has terrorized Portland with months of violent and destructive insurrectionist riots despite Joe Biden merely calling antifa an "idea."
Report: Feds Planned To Arrest Derek Chauvin At State Courthouse If Found Not Guilty
"If Chauvin were found not guilty on all counts or the case ended in a mistrial, they would arrest him at the courthouse"
Feds 'had secret backup plan to ARREST Derek Chauvin in court for police brutality if he was cleared of killing George Floyd'
Federal prosecutors were ready to arrest the white ex-cop if the jury had found him not guilty of all charges or the case had ended in a mistrial
Student paper opinion editor: "spring break reminded me I can't trust white people"
The opinion editor of the University of Washington's student newspaper wrote that "spring break reminded me I can't trust white people."
School District Tells Principals To Create Fake Curriculum To Send Parents After Complaints Of Indoctrination
"Prior to the pandemic you didn't send everything home or have it available. You taught in your classroom and things were peachy keen. We are going old-school."
Critical Race Theory About to See Its Day in Court
As recently as last summer, few people outside academia had heard of critical race theory, whose central claim is that racism, not liberty, is the founding value and guiding vision of American society. Then, President Donald Trump issued an executive order last September banning the teaching of this "malign ideology" to federal employees and federal contractors.
Echoing campus leftists, CDC director says racism is a 'public health' crisis
Centers for Disease Control and Prevention Director Rochelle Walensky called racism an "epidemic."
Victims of Communism Day—2021
Why May Day should be a day to honor victims of an ideology that took tens of millions of lives. But we should also be open to alternative dates if they can attract broader support.
Corona Virus
As COVID Deaths Mount, China Tells India to Reverse its "Pro-US Diplomacy"
CCP-run newspaper Global Times: New Delhi should "re-evaluate its relationship with the US and its allies."
Fiji fears virus 'tsunami' after outbreak found to be Indian variant
A Covid-19 outbreak that forced Fiji's capital into lockdown after the island nation avoided transmission for a year was confirmed as the Indian variant Tuesday, with health officials saying they feared a "tsunami" of cases.
India tops 200,000 dead as virus surge breaks health system
India crossed a grim milestone Wednesday of 200,000 people lost to the coronavirus as a devastating surge of new infections tears through dense cities and rural areas alike and overwhelms health care systems on the brink of collapse.
Revealed: Cuomo team hid true number of nursing home deaths for longer than thought
Well, maybe there are a few things left to say. "Amazing that 60 Minutes missed this one," sniffed Charles Cooke about the Times's scoop today.
The COVID Crisis in India: "We Burn Bodies Till 11 P.M."
While the U.S. emerges from the COVID fog, the situation in India grows more dire by the day. The crowded nation surpassed 200,000 COVID deaths, and reported a single-day record of fatalities (3,645), earlier this week. New infections are surging, bodies are piling up — and the Biden administration at last is planning to release millions of doses of the AstraZeneca vaccine to help meet global need.
Gun Rights
Hmmm: SCOTUS takes first #2A case in over a decade
And it's not Young v Hawaii, or at least not yet it isn't. Instead, the Supreme Court granted cert in a case involving New York's requirement to demonstrate a specific need to carry a firearm before being granted a permit. It's the first time in over a decade that the court has agreed to review a case relating to the Second Amendment, raising expectations that the 6-3 conservative majority might want to sustain and expand Heller and McDonald
Montana passes remarkable Second Amendment rights law
While Democrats in Washington are busily working to find ways to pass more restrictive gun control laws, Montana is headed in a decidedly different direction. On Friday, Governor Greg Gianforte signed a new bill into law that's pretty much the opposite of "gun control." This law prohibits law enforcement officials or other state workers from enforcing federal gun restrictions or spending taxpayer funds on restricting certain firearms, ammunition, or accessories such as magazines. Considering the fact that the "certain firearms" in question are the immensely popular AR-style rifles and the magazines in question are clearly of the extended variety, this measure would effectively mute the gun control legislation being worked on in Congress.
Supreme Court Takes Up First Gun Case in 10 Years
On Monday, the Supreme Court decided to take up its first Second Amendment case in more than ten years.
1st-Time Gun Buyers Help Push Record U.S. Gun Sales Amid String Of Mass Shootings
First-time gun owners, young and old from across the country, are helping to push record levels of gun sales for what looks like the second year in a row.
Supreme Court takes case seeking to expand concealed-carry rights in public places
The Supreme Court agreed Monday to hear a challenge to New York's gun licensing requirements that could expand protections for carrying concealed weapons in public, putting a major Second Amendment dispute before the justicesfor the first time in years.
Supreme Court Agrees To Hear 2nd Amendment Case Over NY Restrictions On Concealed Carry
New York's discretionary consideration makes it all but impossible for law-abiding Americans to receive a permit to carry a firearm concealed in New York.
Illinois Judge Deals Blow to State's Gun Purchase Permit
An Illinois woman had charges against her thrown out on Monday after a judge ruled the state's gun ownership permit fees violated the Second Amendment.
WaPo/ABC poll: Enthusiasm drops for gun-control legislation — but why?
Context matters, and so does polling consistency. The Washington Post/ABC News poll taken in 2018 after the Parkland mass shooting demonstrated a peak of enthusiasm for gun-control laws, 57/34. Three years later, that has shifted sixteen points in the gap, 50/43. So what happened?
Public Support for Gun Control Dropped Since 2018
After 2020, I'm much more wary about polling than I used to be. Pollsters assured us and insisted that they had accounted for "shy Trump voters" or shy GOP voters or working-class whites who were less likely to talk to a stranger on the phone or all kinds of factors, so they wouldn't have a rerun of 2016. And then last year, despite all those assurances, the majority of pollsters consistently overestimated Democratic performance at the ballot box all over again — particularly egregiously in Senate races in Maine and South Carolina. Earlier this month, five major Democratic pollsters conducted a review and concluded they "saw major errors and failed to live up to our own expectations." The American Association for Public Opinion Research is conducting a similar review, trying to figure out just what went wrong.
U.S. court says "ghost gun" plans can be posted online
Plans for 3D-printed, self-assembled "ghost guns" can be posted online without U.S. State Department approval, a federal appeals court ruled Tuesday.
20 States Now Have Constitutional Carry
Tennessee joined 19 other states that allow constitutional carry when Gov. Bill Lee signed Senate Bill 765/House Bill 786 into law earlier this month. The measure takes effect July 1, applies to law-abiding citizens 20 and older, and a provision includes those serving in the military who are 18 to 20 years of age.
Joe Biden's Gun Lie
They keep saying it, so we have to keep pointing out it's not true. Joe Biden's address tonight had plenty of falsehoods about guns, but one that might not get enough attention is his claim about the "assault weapon" ban.
Coincidence? U.S. vaccination rates began to decline on the very day of the Johnson & Johnson "pause"
Correlation isn't causation, but the timing here is provocative.
Biden: I can restrict guns because you can't yell "Fire!" in a crowded theater, redux
"No constitutional amendment is absolute," Joe Biden lectured Congress last night in pursuit of his gun-control agenda. We'll get back to that in a moment, but that's actually only the second dumbest argument Biden made on this point.
Hide the Decline
Environment &
"Green Energy"
Is Climate Change More Important Than Genocide?
Communist China is the most villainous government since the Third Reich. It is committing actual genocide against the Uyghurs. It organ harvests Falun Gong and other political prisoners who are killed to fill orders in the transplant black market. Its social-credit system targets Christians and others who act in ways of which the regime disapproves. It illegally occupies Tibet and is committing cultural genocide against Tibetan Buddhism. It has crushed freedom in Hong Kong. It threatens Taiwan. It steals intellectual property on a massive scale. The list goes on and on.
Greta Thunberg's Earth Day testimony was pretty revealing
Maybe you heard that climate activist Greta Thunberg testified before Congress on Earth Day. In her prepared remarks she said "We have to end fossil fuel subsidies, stop new exploration and extraction, completely divest from fossil fuels and keep the carbon in the ground." But she was pessimistic as always and said that because so many people are ignorant lawmakers would continue to "contribute to the destruction of present and future living conditions."
Epicurious: We "pulled the plug on beef" recipes a year ago and no one missed them
Epicurious magazine created a stir yesterday on social media when it tweeted out that the publication is "cutting out beef". The digital publication popular with foodies will no longer include beef in its recipes, articles, newspapers, or on social media, according to the tweet.
Florida Creeks — Yes, the Bodies of Water — Sue to Enforce "Nature Rights"
The "nature rights" movement is stunningly anti-human. It not only removes the concept of "rights" from the strictly human realm — us, our juridical entities and associations, etc. — but was created to thwart human enterprise. You see, these laws permit anyone to enforce the supposed rights of nature to "exist and persist," meaning everyone has legal standing in court, whether personally affected or not.
Obamacare
Government in Healthcare
Biden Classifies $200 Billion Obamacare Expansion as a Tax Cut
It should not come as a huge surprise that President Biden, in his latest massive spending proposal, wants to expand Obamacare by $200 billion. But what takes real chutzpah is his decision to classify that spending as a tax cut.
The Tradeoffs of Rigging Medicare Drug Prices That Biden Ignored
Last night I pointed out that President Biden was being dishonest when he said, "Let's give Medicare the power to save hundreds of billions of dollars by negotiating lower drug prescription prices."
War & Terror
Never Tell John Kerry Anything
Buried fairly deep in the New York Times' story about a leaked tape that shows Mohammad Javad Zarif, the Iranian foreign minister, describing a rivalry with a powerful and widely revered military leader, Qasem Soleimani
John Kerry Divulged HUNDREDS of Israel's Covert Attacks to Iran, Leak Reveals
Former Secretary of State John Kerry, now President Joe Biden's climate envoy, briefed Iranian Foreign Minister Mohammad Javad Zarif on hundreds of Israel's covert attacks on Iranian interests in Syria, according to leaked audio reported by The New York Times on Sunday. This revelation echoes reports that Obama officials saved the life of terrorist and Quds Force leader Qasem Soleimani by notifying Iran about an Israeli plot to assassinate him in 2015.
Mind the gap
The Suwalki gap along the Polish-Lithuanian border constitutes a source of potential military conflict.
US Nuke Chief Stresses Need for Modernization Amid Rising Threats
In testimony before the House and Senate Armed Services committees on Tuesday and Wednesday, Adm. Charles Richard, head of U.S. Strategic Command, revealed more intelligence on the "unprecedented expansion" of China's nuclear arsenal, warning that China can no longer be considered a lesser threat compared with Russia.
Genocide Aside . . .
John Kerry, that most privileged of incompetents, is in the throes of a terrible, horrible, no good, very bad week. The former secretary of state's affinity for the Iranian regime and contempt for the state of Israel already has him in hot water. On Sunday, the New York Times reported that he chatted up the Iranian foreign minister about Israeli strikes on Iranian targets. Kerry has denied those charges, but Jim Geraghty finds reason to be skeptical of that denial.
Targeting Asia-Pacific defence, Australia to spend $580 million on military upgrades
Australia will spend A$747 million ($580 million) to upgrade four northern military bases and expand war games with the United States, Prime Minister Scott Morrison said on Wednesday.
Rebuild Our Navy
Over at Foreign Policy, Blake Herzinger makes a bracing argument for radically re-capitalizing the United States Navy, even if it means cuts for the Army
WaPo: China's "Belt and Road" project built on slavery
Last week, Australia and China traded angry diplomatic barbs after foreign minister Marise Payne abruptly pulled out of four "Belt and Road" projects. That might have proven prescient, as a new report accuses Beijing of employing slave labor to build its infrastructure projects aimed to project economic and diplomatic power in the Eastern Hemisphere.
Zarif audio translated: No, Israel's actions weren't public domain when Kerry revealed them; UPDATE: Cruz demands resignation
John Kerry vehemently denied ever saying anything at all to Iran's foreign minister about covert Israeli actions in Syria. The White House insisted, somewhat contradictorily, that Kerry had only discussed reports already in the public domain. However, a fresh translation of the leaked audio by the Washington Free Beacon shows that Mohammad Javad Zarif had no prior knowledge of Israel's involvement in those actions
Has Biden already cut a deal with Venezuela's Maduro?
Earlier this week we looked at a couple of recent reports suggesting that Venezuelan tyrant Nicolas Maduro was reaching out to American diplomats in an effort to cut a deal with the Biden administration. We know that there have been some third-party talks going on in the background, including meetings taken by people including former New Mexico Gov. Bill Richardson. At the time, I raised the possibility that a deal might already be in the works, but there hadn't been any concrete signs to confirm that. As of last night, we may have gotten our first indication that the wheels are turning for better or worse. Maduro has moved six American hostages from prison and transferred them to house arrest. All six are executives from CITGO.
National
Senate confirms Vanita Gupta, 51-49
Last week, the Senate confirmed Vanita Gupta as Associate Attorney General, the number three position at the Department of Justice. Every Republican Senator except Lisa Murkowski, the Arlen Specter of the Klondike, voted against confirming Gupta.
Planned Parenthood Founder Margaret Sanger Boosted Racism by Embracing Racists
Margaret Sanger is finally getting some of the brickbats she is due. Even the head of Planned Parenthood recently acknowledged that Sanger's actions and associations were blatantly racist.
Bill Maher Blasts Young Progressives: "The Problem Is That Your Ideas Are Stupid"
On HBO's Real Time with Bill Maher Friday night, Maher showed once again that he is the only late-night comic who is willing to say things his liberal audience probably doesn't want to hear. In the course of lavishing praise on President Biden, whom he described as sharp, effective, and leading "the most transformative administration since FDR," he blasted young people for being skeptical of Biden and also for being stupid in general
New "Civics Alliance" aims to "unite Americans in the effort to preserve civics education"
The National Association of Scholars has created a new coalition called the "Civics Alliance" which aims to promote a "full understanding of civics" and the responsibilities that come with citizenship.
New 'G' grading policy will allow Pitt professors to pass students who don't complete coursework by end of semester
A new University of Pittsburgh policy will give professors the option to give students a passing grade, even if they don't complete the class coursework.
Magazine Claims Blonde Hair Is A Sign Of Belonging To A Right-Wing Cult Or Cabal
If you hope our political culture will quit getting dumber, keep hoping. It's not happening soon.
NYPD Releases Photos of Suspect Accused of Repeatedly Stomping Elderly Asian Man's Head
"The attacker relentlessly kicks his helpless victim at least six times, then casually walks away as the victim was motionless on the sidewalk…"
Chadwick Boseman fans slam Oscars after he loses out to Anthony Hopkins for best actor at the end of the wokest awards ceremony ever
Oscars dubbed the 'wokest ever' after stars and hosts used the platform to give virtue-signalling speeches
Texas Gains House Seats, N.Y. Loses as Census Hands Edge to GOP
New York state was 89 people short of keeping a House seat
Is California dreaming becoming a reality?
In January, my conservative cousin formerly from New York, currently from California, alerted me to the possibility that Governor Gavin Newsom might face a recall election. I posted my cousin's observations in a post called "California Dreaming."
Legal Organization Suing Biden Administration Over Racial Discrimination Against Farmers And Ranchers
"The Constitution forbids government action that discriminates based upon race. Yet the Biden Administration's Department of Agriculture—aided by the new Congress—is actively engaging in outright racial discrimination."
Project Veritas Sues CNN for Defamation After Host Said Twitter Ban is Part of "Misinformation" Crackdown
"CNN's factual claim that Project Veritas was banned for 'promoting misinformation,' instead of truthful reporting of private facts, is patently and demonstrably false…"
Recall CA Gov. Gavin Newsom Effort Qualifies for Ballot
If it works he will have more time to dine at the French Laundry.
James Carville: 'Wokeness Is a Problem and We All Know It'
James Carville was considered a brilliant political pro in his day. He got Bill Clinton elected twice — the second time after the president was impeached.
New Hampshire Poll Shows Possible GOP Senate Seat Flip if Republican Gov. Chris Sununu Runs
This is good news, assuming of course all issues with election fraud and mail-in ballots can be resolved prior to the 2022 mid-term election.
Venezuela: Is Biden preparing to cave to Maduro?
While it doesn't receive much attention in the mainstream media these days, what with all of the other garbage that's going on, the situation in Venezuela is still a hot mess. If anything, it's only gotten worse over the past year because of the pandemic. Nicolas Maduro is still fully in control, even though most of the governments in the civilized world don't recognize him as the rightful president of the country. Maduro and most of his cronies remain under crippling sanctions from the U.S. and many other nations, though the Russians and the Chinese regularly help him to skirt those restrictions. Meanwhile, there are Americans still being held hostage in that country and the citizens who have failed to flee to other nations are in desperate need of aid and relief.
Is DHS really handing out Kamala Harris' book to border crossers?
You have to admit that it would be one hell of a marketing plan, especially for a book few know even exists. The New York Post thought so, using a picture of a copy of Kamala Harris' Superheroes Are Everywhere at a children's migrant facility to posit that the Department of Homeland Security had purchased enough copies of the kids' book to hand out to every minor crossing the border. They ran it under the NYP-esque headline "KAM ON IN" on Friday
Army University Press: The "Union Army" Is No More
Having triumphed over rebel forces long ago, the Union army now faces a new challenge: the effort to erase it from history books. The Army University Press has announced new guidelines for its article and book submissions that strongly discourage the use of the term "the Union" to refer to the forces of the U.S. government during the Civil War
Scientists hope Interstellar Probe will reveal secrets of the heliosphere
After almost four years of what NASA calls a "pragmatic concept study," scientists are ready to publicly present the agency's plan for a return to the edge of the solar system.
Supreme Court set to hear major student speech rights case
Tomorrow, the Supreme Court will hear the case of Mahanoy Area School District v. B.L. Brandi Levy (B.L.) is a high school student who, after failing to make the varsity cheerleading team, went on social media to post a picture of herself raising her middle finger under the caption "F*** school f*** softball f*** cheer f*** everything."
Coca-Cola receives warning over its attempt to impose racial quotas
In March, I wrote about the demand by Coca-Cola's then-general counsel that law firms representing the company engage in racial discrimination. In a letter to these firms, Coke demanded, among other things, that on Coca-Cola matters they "commit that at least 30% of each of billed associate and partner time will be from diverse attorneys, and of such amounts at least half will be from Black attorneys."
Rudy Giuliani's Apartment Searched in Federal Investigation
Federal investigators in Manhattan executed a search warrant on Wednesday at the Upper East Side apartment of Rudolph W. Giuliani, the former New York City mayor who became President Donald J. Trump's personal lawyer, stepping up a criminal investigation into Mr. Giuliani's dealings in Ukraine, three people with knowledge of the matter said.
Biden Administration to Seek Ban on Menthol Cigarettes
Tobacco industry indicates court fight is possible over move, which would take years to implement
Biden Will Propose Immigration Overhaul During Speech to Congress
The president must be about to address a joint session of Congress. How do we know? The air is full of trial balloons, sent up by White House aides to judge the public reaction to some of the president's more controversial proposals.
Democrats, Media Blame Trump Over Census Counts, Gov. Cuomo Says He's Exploring "Legal Options"
"You have undocumented people who are nervous to come forward. I do believe the federal government had a chilling effect," New York Gov. Andrew Cuomo (D) told reporters Tuesday.
Biden Has a Lot of Soft Supporters
One other thing jumped out at me from the NBC poll, Rich: While President Biden has +14 percent approval rating, there are actually more respondents who "strongly disapprove" of him (33 percent) than "strongly approve" (29 percent). The president's lukewarm supporters (24 percent) vastly outnumber his lukewarm opponents (6 percent).
DA Gascon is downsizing LA's gang unit, though the specifics are still vague
Last week LA's progressive district attorney, George Gascon, announced his latest attempt to demoralize his own prosecutors. Gascon is downsizing the gang unit which goes after some of the most violent crimes in the county and is remaking it with a focus on public health and rehabilitation. The number of prosecutors focused on gangs will be cut by about a third
Michael Collins, NASA astronaut, pilot for 1969 moon landing, dies at 90
Michael Collins, a former NASA astronaut who was part of the first moon landing mission of Apollo 11 in 1969, died on Wednesday. He was 90.
Uncle Tim?
Historically, giving the out-party's response to a president's speech to a joint session of Congress has been a thankless task. That is, in part, because the out-party's response, typically delivered to a camera in a more or less empty room, looks lame compared to the excitement in the House chamber.
Biden's $1.8 Trillion American Families Plan Includes Free Community College, Massive Tax Hikes
They're going to raise the tax rate on those evil millionaires making..$523,600 a year.
GOP Rebuttal to Biden's Speech by Senator Scott a Cut Above the Ordinary
After the president addresses a joint session of Congress, most Americans have had about enough of speechifying by politicians and tune out the opposition's response. That's usually the right call. Most rebuttal speeches are little more than warmed-over talking points that you can hear on any Sunday news show.
GMU President Cites "Diversity" to Justify Illegal Goal of Race-Based Hiring
"If you have two candidates who are both 'above the bar' in terms of requirements for a position, but one adds to your diversity and the other does not, then why couldn't that candidate be better, even if that candidate may not have better credentials than the other candidate?"
Tim Scott: BLM's "Communist paradigm" that lives matter because of skin color is not helpful
Senator Tim Scott delivered a powerful response to Joe Biden's joint congressional address Wednesday night. He made headlines for declaring America is not a racist country. More importantly, was the rest of his speech. He very confidently and aggressively went after Joe Biden's pie-in-the-sky address and rejected its proposals. He didn't even have to go proposal by proposal to knock down Biden's Utopian fever dream as he presented it, Senator Scott simply spoke about the rank hypocrisy of the political left and how destructive pitting people against each other is, resulting in the divides we see today.
No, Joni Ernst Didn't Warn About Liberal "Sex Blimps"
When I hopped on Twitter tonight, I noticed a lot of people tweeting out an image of Sen. Joni Ernst giving a speech on the Senate floor next to a poster warning about "Sex Blimps" among other features of "Liberal Fantasy Island." Many prominent people were referencing it, but it struck me as something unlikely to have happened.
Politico: Mitch McConnell's pouncing on Biden admin's promotion of the 1619 project!
The New York Times pushes historically inaccurate propaganda as a school curriculum. The Biden administration incentivizes school districts to adopt it. And … it's Republicans "lean[ing] into the culture wars" and Mitch McConnell throwing "red meat" to the base?
Trump allies worry Giuliani raid sent 'strong message' to ex-President's inner circle
A Wednesday raid by federal agents of an apartment and office belonging to former New York City mayor and one-time Donald Trump lawyer Rudy Giuliani has left allies of the former President feeling uneasy about what could come next, according to sources close to Trump.
Study: Wealthy Would Be Able to Dodge 90 Percent of Biden Capital Gains Tax Increase
The left is positively drooling at the prospect of soaking $1.7 trillion out of the pockets of the rich. They can feel that money against their soft hands as if it were already there.
Liz Cheney: Biden's not my enemy so why can't I fist-bump him?
See, here's the disconnect between her and the rest of the party in a nutshell.
Bret Weinstein and Heather Heying on how men and women see Critical Race Theory differently
I caught this clip a couple days ago and finally circled back to it because I kept thinking about. You're probably already familiar with Bret Weinstein as the person who was the focus of the events at Evergreen State College back in 2017. The person he's talking with in this clip is his wife (also a former biology professor) Heather Heying. In this clip taken from a longer podcast they are talking about the recent spate of people who've attempted to stand up to Critical Race Theory as it is being embraced at elite private schools. I wrote about this burgeoning trend here and here and here.
Sign of a 2022 House GOP Takeover? House Dems' Former Campaign Chair to Retire
In 2016, Democratic congresswoman Cheri Bustos won reelection in her northwestern Illinois district 60 percent to 40 percent, despite the fact that Donald Trump beat Hillary Clinton there. Politico noted she was widely hailed as one of the Democratic Party's "rising stars."
Neither Libertarians nor Social Conservatives
In a strikingly original blog post, Tanner Greer wrote that communitarian conservatives (of various stripes) are counting on what he calls the "literal descendants of the 'butternut' settlers who delivered Pennsylvania, Ohio, and Indiana to Trump", to transform Republican politics in a direction more oriented to the common good than libertarianism. But, Greer warns, "they [communitarian conservatives] hope to build a post-libertarian national order on the backs of the most naturally libertarian demographic in the country!" This is wrong. Communitarian conservatives might fail for any number of reasons, but the rural, non-southern, working-class whites that Greer describes are not libertarian.
Short Circuit: A Roundup of Recent Federal Court Decisions
3D printed guns, elite schools, and a colossal screw-up.
Economy & Taxes
Women's Workforce Participation in the Pandemic
Herewith, two charts summarizing important aspects of how the pandemic and associated lockdowns and social distancing affected women differently than men.
Biden to pitch sweeping "family plan" in speech to Congress
Marking his first 100 days in office, President Joe Biden will use his first joint address to Congress to pitch a $1.8 trillion investment in children, families and education that would fundamentally transform the role government plays in American life.
Biden to urge epic fight against inequality in Congress address
President Joe Biden will unveil a nearly $2 trillion spending plan to boost the middle class Wednesday as the highlight of a sunny, yet audacious speech to Congress signaling the Democrat's desire to reshape America.
If Joe Biden is America's Robin Hood, this is his merry band
Bolstered by popular support, U.S. President Joe Biden plans to take from the rich to give to the poor, aided by advisers keen to address economic disparities and stop companies from avoiding paying taxes.
Biden's gigantic tax-and-spend "American Families Plan"
We now have a general outline of what President Joe Biden will be talking about in his largely virtual "non-State-of-the-Union" speech today. If you guessed tons of additional new federal spending and massive tax hikes, give yourself a cookie. Dubbed the "American Families Plan," this package would set an additional nearly two trillion dollars of magical money on fire and fulfill a number of Democratic wishlist items. The key word involved with all of this spending is "free," as you might expect. Free universal preschool, free community college, free childcare, and other free stuff as far as the eye can see. And how does Uncle Joe plan on paying for all of this "free stuff?" By hiking taxes on the most successful Americans, in some cases driving the total tax burden on high earners north of 50%.Amazingly, Biden's team is already preparing for a significant backlash from the left-wing of his own party because no amount of free stuff is ever enough. There's also a poison pill buried in this proposal that may sink it with members of his own party before the ink is even dry on it.
Price Tag For Biden's New Spending Now $46,321 Per American Household
As Phil Klein notes, Joe Biden's two big spending proposals (one on infrastructure and one on social programs), combined with the "COVID relief" package he already passed, amount to $5.95 trillion in new spending — more than the entire pre-pandemic federal budget. Unfortunately, unlike the Bionic Man from the TV show that debuted back when Biden arrived in the Senate, the Six Trillion Dollar Man will not be "better, stronger, faster." Biden's seemingly inexhaustible supply of things his dad told him does not seem to have included the old fatherly staple, "Joey, money doesn't grow on trees." How do we put $5.95 trillion in context? I previously estimated the scale of Biden's spending spree on a per-person and per-household basis. Now that we have updated figures, we can do that again.
Joe Biden: $6 Trillion Man
President Biden has unveiled another $1.8 trillion government-spending package ahead of tonight's joint session speech to Congress, bringing the total spending signed or proposed in his first 100 days to about $6 trillion.
Why Has Higher Ed Become So Costly?
Go back to the mid-'60s in America and you'd find that college didn't cost so very much and hadn't increased much over time. There were no articles bemoaning the "unaffordability" of getting a college degree and politicians were not promising to do something about the cost. Now, however, college costs are a huge issue. They have been rising much more than general inflation, and millions of graduates (also many students who didn't graduate) are faced with big loan debts.
Housing Shortage Is Progressives' Problem to Fix
If they believe in social justice, they will be fine with construction next door.
International
Palestinian President Unleashes Profane Rant Against Rest of the World
Abbas says Communist China is a 'c—t,' tells 'all the Arabs' to 'go to hell'
Fury as woke Liverpool students force halls named after William Gladstone to be rebranded due to slave links… and dedicated instead to communist race campaigner Dorothy Kuya
Gladstone Halls will be renamed after racial inequality campaigner Dorothy Kuya
Australian imprisoned for recording a video
This is a disturbing news story out of Australia, but it should serve as a reminder that we can't take the personal liberties enjoyed by Americans for granted. A 42-year-old mortgage broker named Richard Pusey was recently sentenced to ten months in prison. The crime he was charged with was Outraging Public Decency and it stemmed from his decision to film the scene of an accident by the side of a highway. Of course, that doesn't really tell the entire story because this guy truly does act like a monster. He had been pulled over by the police for speeding, but while he was "relieving himself" in the ditch located off the side of the road, a truck came by and smashed into his car, four police officers and their two police vehicles. Rather than attempting to render any aid to the dead and dying police officers, Pusey began filming them and narrating his video in a most unpleasant fashion.
Unconstitutional? Mexico's congress votes to change term of chief justice, an ally of President ALMO
It's not just here at home that progressives are eager to adjust the Supreme Court to their liking. The party of Mexican President Andrés Manuel López Obrador (known as ALMO) also has control of congress and that body recently voted to extend the term of the chief justice for two additional years. The problem? The new law is clearly unconstitutional.
Twenty French generals implore the government to take a firm hand against chaos.
In France this week, 20 retired military generals, 80 officers, and 1,000 lower-ranking soldiers signed an open letter expressing concern over "mortal dangers" they say face the Republic. President Macron's government has instructed the army chief of staff to discipline the signatories for inciting insurrection.
Transgender Dissident Back in Court
Two years ago, Maya Forstater, a tax researcher working in the U.K., was fired for expressing her supposedly "offensive and exclusionary" views on the transgender policy debate on Twitter.
White Farmers Sue the Government Alleging Discrimination in COVID Loan Forgiveness
A group of Midwestern farmers sued the federal government alleging they're denied access to a government COVID loan forgiveness plan because they're white.
Los Angeles Landlord Says He is Now Homeless Due to COVID Eviction Moratorium
"I was upset that the city of Los Angeles would suggest to me that I would go into a homeless shelter, when I own property in the city"
Self-employed Cuban snow cone vendor fined $200 after senseless police beating
To whom do you complain about police abuse in a totalitarian socialist police state? That's the big question a Cuban cuentapropista recently injured by police is asking.
Opinion
Freedom for What?
The Supreme Court is set to hear oral arguments today in AFPF v. Rodriquez. It's a case arising from the state of California's requirement that non-profit organizations disclose their donors to state officials. The state finds itself opposed (as litigants or amici) by a staggeringly diverse array of non-profits — from libertarians to progressives, from pro-life groups to NARAL, from CAIR to the Human Rights Campaign. But as William Haun and Daniel Chen note today at Law & Liberty, the case raises questions that run well beyond the importance of anonymity to the very nature of what has come to be called the freedom of association.
Is Calling a Convention of the States to Rewrite the Constitution a Good Idea?
Shortly after the Constitution was ratified in 1789, calls went out to convene another convention of the states to add amendments and rewrite entire sections. The effort never made it very far. In the last 231 years, there have been mini-boomlets to convene a convention of the states, independent of congressional approval.
The New Electoral Map Is George W. Bush's Revenge
The new map unveiled yesterday of the House of Representatives and the Electoral College has many implications for American politics in the coming decade. It will be used to conduct the presidential elections of 2024 and 2028. Looking back at the past six presidential elections since 2000, which candidate would have benefited the most from the new map? George W. Bush.
I See Your 1619, and Raise You One
The new episode of the Bradley Foundation's We The People video series features president Rick Graber interviewing Wilfred McClay of the Center for the History of Liberty and Peter Wood of the National Association of Scholars, who tag-team to make the case that 1620 should be considered the year of America's founding (as well as to discuss how the Founders accounted for human nature in the Constitution, and why history is an important guide during tumultuous times).
Sizing Up the Political Scene: "Wokeness Is a Problem, and Everybody Knows It"
I've been working up to a long piece here about the extraordinary political scene, starting with the premise that it's one thing for Progressive Twitter to run the New York Times, and quite another when Progressive Twitter runs the entire Democratic Party. But that's where we are. (P)resident Joe Biden has sold out wholly to the Progressive mob, full stop.
The war on standards, knife fight edition
When I began my "war on standards" series many years ago, I recognized that the left was trying to tear down core standards of behavior and merit for no other reason than the fact that one racial group was failing, disproportionately, to meet them. I expected the rot to spread far and wide, and it has — to the detriment of society.
The Circular Logic of Systemic Racism
Last week, ex-police officer Derek Chauvin was convicted of second-degree murder, third-degree murder, and second-degree manslaughter. The evidence on the murder charges was weak; the evidence on manslaughter was significantly stronger. Still, the jury took only 10 hours and zero questions to come to its conclusion: guilty on all counts.
Lecture: "Cancel culture, as it exists now, is … really the warfare of personal destruction"
My online lecture today for Scholars for Peace in the Middle East: Cancel culture has "morphed into an extremely dangerous targeting of people, attempts to destroy their lives, to so-called dox them, to harass them, to harass their employers, to harass people who know them to get them fired"
The Living Op-Ed Is a Politician's Dream Public-Relations Tool
The op-ed genre received some attention in the self-referential world of journalism this week as the New York Times announced that it would retire the moniker in favor of the more explicit "guest essay."
The GOP is Favored in 2022
Democrats aren't doomed in next year's midterms, but history is not on their side
Oh, Good — More "You Didn't Build That"-ism!
Joe Biden says: "Wall Street didn't build this country. The middle class built this country. And unions built the middle class."
The Ugly Reaction to Tim Scott's Speech Is Telling
Tim Scott gave a competent Republican response to Joe Biden's mendacious speech last night. And boy, the contrived, hyperbolic outrage and derision we saw from liberal talking heads was something to behold.
Tim Scott and the "Honest Conversation about Race"
I agree, and would note that one of the more frustrating cliches in American life is the contention that "it's time for Americans to have an honest conversation about race" – a cliche that returns, again and again and again and again.
Senator Scott's Home Run
I'd recommend that everyone read Senator Tim Scott's rebuttal to President Biden's address last night.
How to Keep CRT and Action Civics Out of K-12
The new Biden rule favoring education grants that push Critical Race Theory is a disaster for this country. Put that new rule together with the massive federal Civics Secures Democracy Act that pushes both leftist "action civics" and Critical Race Theory, and K–12 education in America will be transformed beyond recognition. Once the radicals in Biden's Education Department get $6 billion worth of grants from the Civics Secures Democracy Act to play with, they will force mandatory political protests (action civics) and cures for "whiteness," "Euro-centrism," etc. (Critical Race Theory) on virtually every state and school district in the nation. If you don't think Biden can do this to the red states, remember that Obama used Race to the Top grants to force Common Core on virtually every state.
Biden's Toxic Menthol Ban
The African Americans whom the president's proposal openly targets are likely to bear the brunt of enforcement.
How to thwart the Biden CRT/Action Civics power play
The Biden administration is determined to see America's youth indoctrinated with the noxious teachings of Critical Race Theory (CRT). And Team Biden is moving quickly to accomplish this.
Good-Bye, California
If you listen to The Other Podcast (every Saturday night at 7 p.m. ET), you have come to know and love the voice and laughter of the lovely Dianna Deeley. She's a native Californian who worked for years in San Francisco, but now lives in Valdosta, Georgia. My other podcast partner, John Hoge, is a native Tennessean, but for years he also lived in California. So whenever the subject of California comes up on the podcast, I have to sit there and shut up while these two bemoan the tarnished condition of the erstwhile Golden State. John frequently congratulates himself on getting out early — before the L.A. riots — while Dianna gloats of her good fortune in selling a home for hyperinflated Bay-Area prices which gave her enough money to buy a historic Victorian home beneath live oaks draped in Spanish moss at the intersection of Toombs and Gordon.
John Kerry's Actions Are a Scandal — Whether the Media Covers Them or Not
Earlier this week, the New York Times reported on a leaked tape in which Iranian foreign minister Mohammad Javad Zarif is overheard saying that John Kerry had told him Israel launched "at least" 200 airstrikes against the terror regime's interests in Syria. (And by "reported," I mean the paper buried a single line deep in its piece.)
Republican Conspiracy-Theorizing Allows Democrats to Deflect Legitimate Criticism
Civic-minded Americans of all political stripes have plenty of reason to dislike the online proliferation of culture-war conspiracy theories: They raise partisan temperatures, distract from real issues, and foreclose the possibility of compromise. But Republican partisans should be particularly hostile to the growing brand of toxic right-wing culture-war nonsense for an entirely self-interested reason: Democrats use it to cast even the most rational and widely shared critiques as loony.
Diversity training is making things worse
Every new British lawmaker is required to take one obligatory course. Can you guess what it is about? How to move an amendment, maybe? Correct etiquette in the chamber? The proper registration of your financial interests? Election law?