News of the Week for April 18th, 2021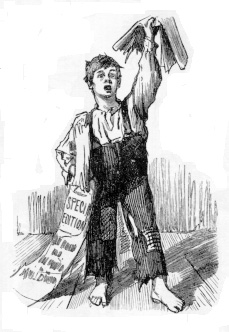 Riots & Revolution
"Shit! I shot him."
Bodycam footage has been released on the police shooting last night in Brooklyn Center, Minnesota. Three police officers, one black man, one white man and one woman, stopped a vehicle being driven by 20-year-old Daunte Wright. Wright was wanted on an arrest warrant.
Chauvin Trial Day 11 Update – State's Desperate Moves Reveal Vulnerabilities In Prosecution of Chauvin
Prosecutor Schlieter: "Authorized use of force a complete defense to all charges."
Minneapolis Erupts in Looting, Riots After Police Shooting of Black Man
The cop who allegedly shot the man thought she was using a taser and not a gun.
Chauvin Trial Day 10 Wrap-Up: Defense Raises More Reasonable Doubt with State Witnesses
Floyd's Health & Drug Problems Alone Would Be Reasonable Causes of Death
Chauvin-Trial Judge Refuses to Sequester Jury after Latest Police-Involved Killing
The Derek Chauvin murder trial is winding down amid more unrest.
Riots and Looting Continue in Minnesota for a Second Night, Following "Accidental" Police Shooting of Black Man
"Rocks and other objects were thrown at the police building, and there were reports that shots were fired in the area"
Chauvin Trial Day 11 Wrap-Up: Trial Expected to End Testimony This Week
Judge Cahill Tells Jury to Expect Deliberations, and Sequestration, On Monday
Chauvin Defense Expert Destroyed on the Stand
The Chauvin defense called its big witness Tuesday afternoon, retired federal and state law-enforcement officer Barry Brodd, an expert in police training and the use of force. Some of his testimony was preposterous — particularly the claim that if three police officers physically restrain a person prone on an asphalt street for over nine minutes, with his arms cuffed behind his back, with significant parts of the officers' body weight pressing down on him, with an officer's knees occasionally grinding into his neck and shoulders, and with his needing to press his face onto the street to try to shift into a breathing position, that is not a use of force, but merely a "control technique."
LIVE: Chauvin Trial Day 13 – BREAKING – Motion for Judgment of Acquittal Denied, Defense Case Continues
Also, state has dumped >5,000 pieces of evidence on defense during trial
Officer Charged With Second-Degree Manslaughter in Death of Daunte Wright
The police officer claimed she meant to use her taser gun.
Antifa Descend Upon Minnesota as Riots Continue for the Third Night in a Row
"I don't know what I've been told! These cops are some b**** a** h***!:
While spending millions on luxury homes, BLM co-founder told college students that capitalism is 'more tragic' than COVID-19
Black Lives Matter co-founder Patrisse Cullors — who bought $3.2 million in luxury real estate over the past few years — told college students last summer that capitalism is "tragic."
Officer who shot Daunte Wright will be charged with manslaughter
Jazz mentioned earlier that charges were expected in the Daunte Wright case sometime today. NBC News is now reporting former officer Kim Potter will be charged with manslaughter
"GET OUT": Police, rioters battle in Twin Cities for third straight night
The resignations of the officer who shot Daunte Wright and the Brooklyn Center police chief did nothing to mollify the mob that surrounded the police building for a third straight night. After a peaceful protest rally in the afternoon, the crowds formed at the city's building, which has now been surrounded by wire fencing and patrolled by the National Guard. As night fell, the crowd began attacking the fence — and police moved in
A Black Activist Is Questioning BLM's Finances—and They Don't Like It
A black activist with the Black Lives Matter of Greater New York is questioning the finances of the national group following the highly publicized purchase of an expensive home by its founder, Patrisse Cullors. In response, the national organization began sending the activist cease-and-desist letters because he apparently isn't directly affiliated with the group and they object to him using the "Black Lives Matter" name.
California Public School Teachers Being Told to Hide Critical Race Materials From Parents
"[We] have to be extra careful about what is being said, since we can''t just say something controversial now that we're in people's homes [because of remote learning]."
Biden's UN Ambassador: "Sin of Slavery Weaved White Supremacy Into Our Founding Documents and Principles"
I cannot find slavery in our founding documents. Also, Trump left the HRC because it has members who literally violate human rights every single day!
Chauvin Trial Day 14 Wrap-Up: Mistrial Narrowly Avoided, Closing Arguments Monday
Defense offered no practicable opportunity to contest Dr. Tobin's rebuttal testimony
Derek Chauvin Will Not Testify, Asserts 5A Privilege
State recalls Dr. Tobin, pulmonologist, to rebut yesterday's testimony by defense expert Dr. Fowler
Chauvin Trial Day 13 Wrap-Up: Solid Day for Defense With Forensic Expert Witness
Blackwell scored no major points, hit with "My Cousin Vinny"-style response
Immunity for running down rioters moves forward in Oklahoma
The state legislature in Oklahoma has advanced a bill that would impose much steeper penalties for people who block streets and highways during unauthorized protests and gatherings. Somewhat more controversially, the bill would also provide immunity from prosecution for drivers who strike rioting individuals with their vehicles when fleeing attackers. The penalties for shutting down traffic would provide significant fines and jail time. The assembly already approved the measure and the bill now heads for the desk of Republican Governor Kevin Stitt, though there has been no official word as to whether or not he plans to sign it.
From the bizarre Twin Cities hellworld
Brooklyn Center is the site of the death of Daunte Wright and of the revolution for the hell of it mob that has followed in its wake. A joint law enforcement task force formed for the Derek Chauvin trial has been dispatched to protect the Brooklyn Center Police Department over the past several nights. Brooklyn Center Mayor Michael Elliott has seized the opportunity to take control of city management and the police department. He perfectly represents the leadership class of the Twin Cities metropolitan area
Chauvin Trial: Jury has "a basis" to "find reasonable doubt here, but it's not what I'm expecting"
My appearance on the Tony Katz Show: Chauvin "made the right decision not to testify because I think these two prosecutors … would have essentially tortured him on the witness stand. I mean, it would have been brutal."
BLM co-founder: I practice Marxism by getting rich and supporting my family
No joke. This is her actual explanation for why buying up properties around L.A., including a "mini-compound" in Topanga Canyon, isn't inconsistent with Marxism: "I see my money as not my own. I see it as my family's money as well."
Minneapolis Cancels School for Chauvin Riots
The Minneapolis Public Schools are shutting down next week in anticipation of a verdict in the Derek Chauvin trial
100 Arrested After Riot at Brooklyn Center Police Station
Brooklyn Center, Minn., Mayor Mike Elliott tried to "take a different approach" in not implementing a curfew after a police officer shot and killed 20-year-old Daunte Wright. Protesters who had gathered in front of the police station may not have completely understood what the mayor's goal was, but they seized the opportunity to attack the station anyway.
Virginia Teacher Says "Marxist" Critical Race Training is Damaging the Community
"We're told that we're living in a county that's suffering from systemic racism and I think that that whole notion has done nothing but damage our community and our school since they began pushing equity"
Parent At Exclusive NYC Brearley School: "demand an end to the destructive and anti-intellectual claptrap known as antiracism"
"Brearley's obsession with race must stop. It should be abundantly clear to any thinking parent that Brearley has completely lost its way. The administration and the Board of Trustees have displayed a cowardly and appalling lack of leadership by appeasing an anti-intellectual, illiberal mob, and then allowing the school to be captured by that same mob…."
You Will Not Believe the INSANE Proposals Austin Is Considering for 'Reimagining' Public Safety
Austin Mayor Steve Adler announced that he wanted to "reimagine" public safety in the city. If the use of the word "reimagine" pinged your "I've got a bad feeling about this" radar, you will soon know how right you are.
Former Home Of Chauvin "Use of Force" Expert Witness Vandalized, Smeared With Pig's Blood
Police: "Because Mr. Brodd no longer lives in the city of Santa Rosa, it appears the victim was falsely targeted"
Corona Virus
Rhode Island wasted vaccine by excluding whites from big COVID vaccination event
Rhode Island excluded whites from vaccinations given out at Providence's Dunkin Donuts Center on April 10, where 3,000 doses were available. As a result, many of those doses were left unused.
Is The Coronavirus Finished?
The Centers for Disease Control is an unreliable, politicized agency, in my opinion. But I assume they can aggregate death totals accurately from local sources. For the last year, there clearly have been some excess deaths, from all causes, over demographically predicted norms. That is what the chart below, from CDC's web site, shows.
FDA, CDC Recommend Pulling a COVID-19 Vaccine After 6.8 Million Have Already Taken It
On Tuesday, the Food and Drug Administration (FDA) and the Centers for Disease Control (CDC) recommended a pause in the distribution of the Johnson & Johnson COVID-19 vaccine after a minuscule percentage of patients who took the vaccine developed a rare blood clot. Of the roughly 6.8 million people who have taken the J&J vaccine, only 6 people have developed the blood clot, which requires different treatment than normal blood clots.
Officials Allow Only COVID Vaccinated People to Board Ships Evacuating Caribbean Volcanic Eruption
Few events have put a better perspective on the exaggerated level of COVID risk than this one.
80 Percent of U.S. Senior Citizens Have Received at Least One COVID Shot
Some good news on vaccinations: 80 percent of people over the age of 65 who live in the United States have now received at least one dose of a COVID vaccine, according to the CDC.
As mask mandates end, Oregon bucks trend with permanent rule
As states around the country lift COVID-19 restrictions, Oregon is poised to go the opposite direction — and many residents are fuming about it.
Gun Rights
Guns and ammo will be tax-free in WV
First, West Virginia legislators took the sales tax off food. And it was good.
Hide the Decline
Environment &
"Green Energy"
Biden Administration's Social Cost of Carbon and "Intergenerational Equity" Policies Are Completely Inefficient and Unfair
Immediately after his inauguration, President Joe Biden issued an executive order reviving the social cost of carbon and the interagency working group tasked with making the social cost of carbon estimates. One of the primary policy tools for imposing climate regulations on the energy sector, the social cost of carbon, supposedly measures the cost of the accumulated damage for centuries to come from emitting a ton of carbon dioxide today.
Gov. Cuomo shut down Indian Point nuclear reactor, now the electricity it produced will come from fossil fuels
Indian Point nuclear reactor is located on the Hudson River 36 miles from New York City. The site, which is made up of two reactors, began producing power in the mid-1970s and had a 40 year operating license. It generated about 5% of the state's total electricity needs or 25% of what New York City uses. So as its license was nearing expiration, the company sought a 20-year extension. That extension likely would have been approved but environmentalists, led Gov. Cuomo, stepped in and pushed back.
Energy Charade Update
It is hard to tell sometimes whether the climatistas actually believe their apocalyptic catechism about "settled science," how we can meet all of our energy needs with wind, solar, and processed banana peels, or whether it is just an excuse to centralize more political power over people and resources, preferably at the international level. (Of course, the two hypotheses are not mutually exclusive.)
Scientific American to begin using term 'climate emergency,' says it 'agreed with major news outlets worldwide' to do so
'This is a statement of science, not politics,' the magazine insisted
Federal Spending Alone Can't Buy Energy Innovation
Committees in the House and Senate are scheduled Thursday to hold hearings on energy innovation.
Pacheedaht First Nation chiefs in Canada tell anti-logging protesters to leave their lands
Leaders condemn "unsolicited involvement by others in our territory" as activists seek to protect old-growth trees
Alta., Ont., Sask. and N.B. sign agreement to explore small nuclear reactors
Five things to know about Canada's proposed small modular nuclear reactors
From "Climate Change" to the "Climate Emergency"
In an article titled "We Are Living in a Climate Emergency, and We're Going to Say So," Scientific American magazine has announced that it will henceforth refer to "climate change" as a "climate emergency" in its ongoing environmental coverage
Biden's Interior pick moves to undo American energy dominance
Despite having pledged to take a balanced approach to energy issues during her confirmation hearings, Interior Secretary Deb Haaland made some of the worst predictions by Republicans about actions on such matters come true yesterday. Haaland revoked a dozen different energy policy orders put in place during the Trump administration, announcing that her priorities would be to address climate change and shift to "the green energy potential" of public lands, assuming any energy is to be produced at all. These moves not only fly in the face of many promises that Joe Biden made on the campaign trail, but also undermine statements that Haaland herself made this year when trying to tunnel her way through the confirmation process. Of course, absolutely nobody who has been paying attention will be surprised by these developments as they were all predicted by energy hawks who were familiar with the Secretary's background.
Obamacare
Government in Healthcare
New England Journal of Medicine Pushes Discrimination in Medicine
Wokeism has swept through the institutions, and certainly establishment medicine, particularly the New England Journal of Medicine (as I have illustrated here several times). In this week's example, an article in the "Perspective" section — which almost always reflects the journal's editorial stance — pushes discrimination in medicine.
War & Terror
Attack On Iran's Top Nuclear Site Destroys Key Centrifuges, Cripples Uranium Enrichment Capability
NYT: Natanz attack "dealt a severe blow to Iran's ability to enrich uranium."
Liz Cheney: Biden "Hands the Taliban and al Qaeda a Propaganda Victory"
Wyoming congresswoman Liz Cheney, chair of the House GOP conference, weighs in on the Biden administration's plan to pull the remaining 2,500 U.S. troops out of Afghanistan by September 11
McConnell Blasts Biden Plan to Pull Remaining 2,500 U.S. Troops from Afghanistan
A senior Biden administration tells Politico that the plan to withdraw the remaining 2,500 U.S. troops from Afghanistan by September will not be based on conditions on the ground
Uncommon Knowledge: Cold War II — Just How Dangerous Is China?
China is a nation with 1.3 billion people, an economy projected to become bigger than the United States' in just a few years, and a rapidly growing military. Hong Kong has already fallen under its authority. Meanwhile, Taiwan looms in the distance — with a population of almost 24 million, it's a technology hub and the world's leading manufacturer of microchips and other items essential to high tech. What are China's ambitions toward Taiwan? And if they are ominous, what should the U.S. response to Chinese aggression be? To answer these questions, we're joined by two experts: former national security adviser (and current Hoover Institution senior fellow) H. R. McMaster and former U.S. deputy national security adviser (and current Hoover distinguished visiting fellow) Matthew Pottinger. They also discuss the Biden administration's recent diplomatic encounters with China, and which countries might be allies in a conflict with China — and which ones would not be.
China militarizing space by building "destructive missiles & lasers" to "blind US spacecraft sensors," intel report says
CHINA is currently working on building "counterspace weapons" that would act in direct opposition to US-owned aircraft by possibly "blinding" their sensors.
Awkward moment a group of scantily clad dancers with berets twerk and gyrate in front of stunned military top brass at launch of a new $2BILLION navy ship HMAS Supply in Sydney
A group of scantily clad women twerking has launched a new Navy ship
IS THE ARMY GOING TO EXTREMES OVER EXTREMISM?
Recently, the United States Army Special Operations Command (USSOCOM) created the first-ever Chief Diversity and Inclusion Officer position and ordered the Army Extremism Safety Stand-Down. These two measures meant to address what frankly very few within the ranks saw as an issue amongst their peers.
Cuban Armed Forces Minister unceremoniously relieved of command by Castro dictatorship
I love the smell of communist purges in the morning. It smells like desperation.
China Mulls Deploying Troops to Afghanistan After U.S. Pullout
Afghanistan is strategic to China's economic and military expansion in the Middle East, Eurasia.
Biden supporting women registering for the draft?
There's been a lawsuit kicking around in the courts for a while now, challenging the male-only requirement for young men to register for selective service, better known as the draft. The suit was brought by the ACLU and a group known as the National Coalition for Men. (I know.) They claim that the draft requirements are unconstitutional because they discriminate against women. Now the case is about to reach the Supreme Court, but the Biden Justice Department has submitted a request to the court to reject the case. Unfortunately, the reasons being offered for the request don't really provide much insight into whether Joe Biden actually supports having women register for the draft or if he opposes it. In fact, the rationale being offered doesn't make much sense at all.
National
Republican Attorneys General Plan to Create Legal Roadblocks for Biden Agenda
Republican attorneys general are determined to mount numerous legal challenges against President Joe Biden, creating a formidable roadblock to the president's agenda.
Human Taste Buds Can Tell The Difference Between Normal And 'Heavy' Water
This may come as a bit of a shocker, but technically speaking, not all water on Earth is made up of H2O molecules.
Nuclear blast to use against an asteroid strike?
Turning to a slightly lighter topic than all the rest of the news cluttering up the headlines, imagine for a moment that there's a gigantic asteroid heading on a direct collision course with the Earth. What do we do about it? Stealing a page from movies like Armageddon and Deep Impact, researchers with Lawrence Livermore National lab are teaming up with the United States Air Force to test out the idea of trying to deflect an asteroid with a nuclear explosion. But they're not necessarily talking about blowing up the giant rock, at least not if there's another option on the table. And they think there might be. This goes against virtually every bit of advice we've heard from scientists in the past when they're asked if those Hollywood scenarios might really be possible, but apparently, some of them have been rethinking the question.
Las Vegas seeks to ban… grass?
Having solved all other problems in Nevada, Las Vegas is turning its attention to a pressing issue that is no doubt on everyone's minds. There's just too much grass being grown in Sin City. With that in mind, the municipal government is looking at implementing a ban on "grass that nobody walks on." While this may sound like an odd topic at first glance, it's actually a rather important subject for them to address and some other southwestern and west coast states might want to pay attention to what they're doing.
The Supreme Court Does Not Trust California on Religious Liberty
Late on Friday, the Supreme Court, in Tandon v. Newsom, granted an emergency order against California's ban on home prayer gatherings of more than three households. The decision broke no new legal ground. This was a straightforward application of the same rule it applied in February against California's broad ban on indoor religious services, and in November against New York's church-capacity restrictions: State lockdown rules may not treat religious worship worse than it treats commerce. Five conservative justices have been in the same majority in all three cases, and three liberals have dissented in all three; Chief Justice Roberts has been the one swing vote, siding with the majority in February but not in the other two cases. The only issue in Tandon was picking the right point of comparison for home religious gatherings. The majority found that California treated those gatherings more restrictively than business gatherings; the dissent argued that California treated home prayer gatherings the same as home social gatherings.
"Kiss of death": Dems' voting-reform bill could torpedo immigrants' hopes of citizenship
The law of unintended consequences strikes again, and in its usual location — Capitol Hill. Among Democrats' legislative pushes in 2021, federalizing elections and rolling back immigration restrictions and security are in their top priority tier. However, the two are about to come into serious conflict, NBC News reports.
California draws from Critical Race Theory profs for K-12 'ethnic studies' curriculum
Led by former academics and referring to the work of current critical race theorists, California built an ethnic studies model curriculum for high schoolers.
Students at North Texas school disciplined for "slave trade" held over social media
A group of students at an Aledo school were disciplined based on a slave auction they set up on social media to pretend to sell their Black classmates, according to local activists.
New Mexico Gov.'s campaign settles with ex-spokesman
Gov. Michelle Lujan Grisham's gubernatorial campaign has paid at least $62,500 as part of a settlement with a former staff member who had accused her of sexual mistreatment during a staff meeting, according to documents filed Monday.
Chilling: California Senate Committee Votes to Make it Easier to Dox Citizens Who Sign Recall Petitions
The California State Senate Elections Committee is preparing a bill that would "out" the identities of every single one of the more than two million people who signed the petitions to recall Governor Gavin Newsom.
The Unexpected Growing Conflict Between Gretchen Whitmer and the Biden Administration
Life can be pretty darn unpredictable. So unpredictable, in fact, that Joe Biden, who considered Michigan governor Gretchen Whitmer to be his running mate in 2020, now heads an administration "locked in an increasingly tense standoff" with Whitmer over the allocation of vaccines, in the words of the New York Times.
Sixth Circuit Upholds Ohio Law Protecting Unborn Babies with Down Syndrome
The Sixth Circuit Court of Appeals has upheld an Ohio law that prohibits abortions chosen on the basis of a prenatal Down syndrome diagnosis. The law, called the "Down Syndrome Non-Discrimination Act," was signed into law in 2017 but has been entangled in court battles with abortion-advocacy groups since.
House Republicans Aim to Defund the United Nations Population Fund
Last evening, a group more than 40 of Republican congressmen led by Representative Chip Roy (R., Texas) introduced a bill that would prohibit continued U.S. funding of the United Nations Population Fund (UNFPA), the U.N.'s arm devoted to "global population and reproductive health."
Statement of Prof. William A. Jacobson Opposing Cornell Faculty Senate Proposed Critical Race Mandates
"these Proposals both individually and collectively impose an ideological orthodoxy and adherence to a Critical Race Theory (CRT) view of the world, in violation of the educational purpose of the University and faculty academic freedom"
Confirmed: Obama no longer woke enough for Waukegan school district
As Ben Shapiro quipped, the revolution always eats its own. An effort by Waukegan's school district to remove the name of Declaration of Independence author Thomas Jefferson from its middle school ran into opposition two weeks ago when the names of Barack and Michelle Obama were offered as a replacement. That prompted outrage from the city's Latino community, which argued that Obama's policies on enforcing the law on the border and deporting illegals was itself racist. "Obama is another oppressor," one activist declared, and others called Obama the "deporter in chief" in objecting to the proposal.
For Conservatives Confronting Corporate Wokeness, Failure Theater Is the Real Enemy
In response to the left-wing turn of much of corporate America, Republicans are thinking about using antitrust or weird, vague ideas of differential taxations of corporations based on their size and/or wokeness. These kinds of policies won't address the concerns conservatives have about corporate America. These suggestions aren't designed to accomplish anything. They are designed to give the false impression of trying to do something while ultimately preserving the status quo. This is failure theater.
Merchants of Revolution
California's ethnic studies initiatives train children in Marxist theory—and opposition to the American system.
Here We Go Again… Now Cheese Is Racist
In this year alone, we've learned that trees are racist, as are fonts. Heck, even not being racist is racist! So, I guess the news that cheese is racist now shouldn't come as a surprise.
Mexican-American woman, 70, 'is battered on LA bus by racist black woman, 23, who thought she was Asian-American'
The 70-year-old victim, identified by her son as Becky, suffered a concussion, a broken nose, swollen eyes and had her hair pulled out
Democrats preparing legislation to pack Supreme Court, adding four new Justices
"The bill would add four seats to the high court, bringing the total to 13, from the current 9"
Scientists can now silence genes without altering underlying DNA sequence
The world's most powerful gene-editing tool, CRISPR-Cas9, has enabled numerous scientific discoveries. However, the tool has one major flaw: its genetic alterations are permanent.
The Pushback Against Critical Race Theory
Critical race theory is, basically, the idea that white supremacy is not just everywhere, but the driving force behind every legal woe a minority might potentially experience anywhere at any time.
Today's blacklisted American: A black conservative professor, because he is black
The intolerant and insane blacklist culture that has taken over our government, our academic community, the entertainment field, and corporate America has reached a new low with today's story.
Evidence of glaciers in the Martian equatorial regions?
Cool image time! The photo to the right, cropped and reduced to post here, was taken on February 2, 2021 by the high resolution camera on Mars Reconnaissance Orbiter (MRO) and was labeled as "Exhumed Craters Exhibiting Concentric Fill".
Coca-Cola to conservatives: Never mind, let's be friends
Hundreds of companies signed on to a letter which ran as a two-page ad in the Wednesday print editions of the New York Times and Washington Post. The purpose of the ad was for the leaders of the companies to show their opposition to voting law reforms currently under consideration in many states. Two corporations not listed were Coca-Cola and Delta Airlines. This was odd given their vocal opposition to a bill signed into law by Governor Brian Kemp at the end of March from both companies. What happened?
Liz Cheney: No, I won't support Trump in 2024
Is this really "news"? If you vote to impeach a president from your own party, you're basically committed to never supporting him again.
Here comes the Democrats' court packing plan
Some of you are probably old enough to remember all the way back to October 22 of last year, when Joe Biden told CBS' Norah O'Donnell that the "judicial reform" commission he was proposing if elected as president wasn't about "court-packing." In fact, as Politico pointed out at the time, both Biden and Kamala Harris had repeatedly either ducked the question of packing the Supreme Court or simply refused to answer. The reason was obvious. It was and remains a seriously unpopular proposal. And yet, here we are, with Democrats who are unwilling to wait for Biden's commission to assemble preparing to enter a bill in both chambers that would do just that. The odds of this effort to pass remain low (thankfully), but it once again demonstrates that there are no limits to the ambitions of the crybabies of the progressive left.
There Is Absolutely No Evidence That Kristen Clarke's Racist Letter Was Satire
Yesterday, Texas senator John Cornyn asked Kristen Clarke, Joe Biden's nominee for the Department of Justice's Civil Rights Division, about a letter she wrote promoting pseudoscientific racist theories in The Harvard Crimson back in the 1990s. Clarke claimed she was merely "holding up a mirror" to the "racist theory that defined the Bell Curve book."
Democrats brace for new 'defund the police' attacks
Democrats are bracing for another round of calls to "defund the police" even as a bitter debate continues to rage within the party about whether the slogan hurt them in the 2020 elections.
Scientists Create Early Embryos That Are Part Human, Part Monkey
For the first time, scientists have created embryos that are a mix of human and monkey cells.
Academics claim that "whiteness" is a hindrance to education reform
Two academics recently wrote that "whiteness" has infected the education system.
Former VP Pence undergoes routine surgery to implant pacemaker, office says
Former vice president is expected to make a full recovery
A cry from the heart against rot in education
The Brearley School, is a private all-girls school on the Upper East Side of Manhattan. It costs $54,000 a year to attend and, according to Bari Weiss, prospective families apparently have to take an "anti-racism pledge" to be considered for admission.
The Early Line on the Next Election
There is something strange about the behavior of Biden and the Democrats that can be best explained by a combination of Progressive mania and panic that their power might well slip away from them unless they lock it down by changing the rules in their favor and whipping up paranoia within key minority groups who are showing signs of slipping away. Hence the relentless charges of racism.
Stanford students told they better not agree with J.K. Rowling on trans issues
Stanford University student staff recently issued a statement condemning the author of Harry Potter for her alleged "transphobic, anti-Semitic, and racist" comments.
Vernon Jones to Challenge Georgia Governor Brian Kemp in GOP Primary
Former Georgia state Rep. Vernon Jones is running for governor of Georgia, reports OANN. the Democrat-turned-Republican wants to give the people of Georgia a conservative alternative to incumbent Gov. Brian Kemp.
At the Alamo, a Tejano Hero Gets His Due
According to woke Texas State Historical Association chief historian Walter Buenger, the Alamo is a symbol of "white supremacy." Some might like for it to be that, but they are a fringe on the left and right extremes, and the facts keep getting in their way. It's today's woke history that's oversimplified and racist. History is as complex as life itself.
See You in Court: Falwell Faces the Music for Pulling One Over on Liberty University
On Thursday, Liberty University filed a multi-million-dollar lawsuit against its former president and chancellor, Jerry Falwell, Jr. Liberty alleges that Falwell violated the terms of his contract, violated his fiduciary duty, and conspired against Liberty. Falwell resigned amid a sex scandal in August 2020. Liberty claims that Falwell has refused to return the institution's confidential information and property.
The Full U.S. House Will Vote on Washington, D.C., Statehood Tuesday
On Tuesday, the House of Representatives will vote on H.R. 51, which was voted out of committee earlier this week. The bill seeks to rename the current territory "Washington, Douglass Commonwealth," while designating a tiny sliver of current D.C. territory, consisting of the White House, the U.S. Capitol, and select government buildings, as a new federal capital district.
Joint U.S.-China Scientist Team Creates Human-Monkey Hybrid Embryo
"Chimera" embryos reignite debate over hybrid animals, especially those involving primates.
Pskai: Biden "Proud to Have" UN Ambassador Who Called U.S. Founding Principles Racist
"He is proud to have her in that position. She is not only qualified, but he believes she is exactly the right person in that role at this moment in time."
Grand Jury Indicts Texas School Board Members for Alleged Critical Race Theory Secret Meetings
"violated the Open Meetings Act as they discussed a racial agenda that was widely opposed by their constituents"
Short Circuit: A Roundup of Recent Federal Court Decisions
Contretemps, surface-to-air missiles, and physical injuries.
FBI Knew About Indianapolis Gunman
Armed, dangerous and crazy
Economy & Taxes
The SALT Subsidy
"Taxed twice on the same income": This is an argument sometimes brought out in favor of the state and local tax deduction, or SALT. But it doesn't really hold water.
Inflation Week!
Inflation data updates (like shark TV programming) come in weekly spurts. Last Friday (April 9), we received the updated data for the Producer Prices Index, which tracks inflation for the cost of inputs for businesses. Then this past Tuesday, April 13, we got the star of the show, the Consumer Price Index data. Monetary policy is looking like a Great White and dollar purchasing power like an unlucky baby seal.
International
A Hong Konger Says Goodbye to the Town He Loved So Well
In 2019, as events in Hong Kong came to a crescendo, I introduced some NR readers to Lok Cheung, a YouTube creator who has been something of a mini-celebrity among camera enthusiasts. He interrupted his normal flow of gear-reviews and tutorials in 2019 to deliver a powerful and haunting meditation on the value of the common law that Hong Kongers inherited as a legacy of British imperialism. Hong Kongers have free speech, freedom to criticize their government, and ultimately, freedom to pursue their own happiness in this life. What made his testimonial so affecting was this obvious sense that Cheung was stepping far outside his comfort zone to speak out in this way, compelled by his inner attachment to political freedoms that could no longer be taken for granted.
China launches hotline to report "illegal" comments about Communist party
Public encouraged to report internet users who cast doubt on party's version of history ahead of its 100th anniversary
French lawmakers approve a ban on short domestic flights
French lawmakers voted late on Saturday to abolish domestic flights on routes than can be covered by train in under two-and-a-half hours, as the government seeks to lower carbon emissions even as the air travel industry reels from the global pandemic.
Burn the Dictionary, Cont.
I wrote a couple of weeks ago about the tendency of major news outlets to refuse to use phrases such as "alien" or "illegal immigrant" and, thereby, to confuse the hell out of their readers
Woke British Leftist Says the Horrible, Genocidal Part Out Loud
Claudia Webbe is a leftist member of the thoroughly Corbynized and radicalized British Labour Party (suspended for an issue I'll get to later on) in Britain's parliament. On Tuesday, she tweeted the following.
"Luther": BBC diversity chief says Idris Elba's character "lacks authenticity"
"He doesn't have any Black friends, he doesn't eat any Caribbean food"
Hong Kong as Front Line
Friday was a very bad day for Hong Kong. Jimmy Lai and other democrats were sentenced to prison. For a report in the New York Times, go here.
Opinion
The Party in Power Is Directing a Corporate Conspiracy against Its Political Opposition
As 100-plus corporate leaders gather for political activism on voting laws, the top Democratic lawyer is trying to pull the strings.
1937 Democrats Had the Best Response to Court-Packing
FDR's Court-packing scheme, wrote the Democrat-controlled Senate Judiciary Committee in 1937, "is a measure which should be so emphatically rejected that its parallel will never again be presented to the free representatives of the free people of America."
Yes, It's a Gigantic Trojan Horse
President Biden and his congressional allies say that they're "building back" the weakened American economy with their huge spending bills. The notion that having Washington ladle money into "the economy" to strengthen it is foolish enough, but little of what happens in the spending splurge is about that. As Nikolai Wenzel argues in this Law & Liberty essay, the objective is to transform the nation's economy.
I Refuse to Stand By While My Students Are Indoctrinated
Children are afraid to challenge the repressive ideology that rules our school. That's why I am.
Nothing Can Placate the BLM Riot Mob, and "Journalists" Are Part of the Mob
No matter what the facts are, the Narrative must always triumph — this is what "journalism" means in the 21st century
Linda Thomas-Greenfield's Reckless Moral Equivalency
Does Linda Thomas-Greenfield understand the purpose of, and duties associated with, her position as United States ambassador to the United Nations? I'm sure she has her own conception of the job, and it's her right to act on the basis of that conception; she's the one who's been selected for and confirmed to the role. But judging from her recent comments made while addressing Al Sharpton's National Action Network, I don't think that conception bears much resemblance to that which Americans have of her mission
Move Fast and Break the Judiciary
For a long time, "move fast and break things" was the mantra of Facebook. It has also become the motto of the current "reckoning." For this movement of ideological cleansing, every institution of the U.S. government and American society is tainted and so must be purged. The nuclear option on the filibuster must be detonated, which in turn means blowing up the institutional character of the Senate. Now, this revolutionary ethos sets its sights on the courts. A Court-packing proposal unveiled today by leading congressional Democrats — including House Judiciary chair Jerry Nadler and Massachusetts senator Ed Markey — would add four seats to the United States Supreme Court. After the chaos of the Trump administration, many of his opponents want to double down on the project of political disruption.
The Democrats Are Flirting with Suicide in the Midterms
David wrote a couple of days ago about the endless assumption that the Republican Party is about to die. To his argument I would add this point: As usual, the Democrats are suicidal.
Ask D.C. Residents If They Prefer Statehood or No Federal Income Tax
The Democratic effort to change the rules and pack the Senate with two more liberals isn't slackening. On Wednesday, the House Oversight Committee approved a bill to make Washington, D.C., a state on a party-line vote of 25–19. The full House will vote on it later this month.
American Fascism
The national lynch mob has claimed another victim. Kim Potter a 26-year veteran of the Brooklyn Center police force with a stellar record of protecting the city's residents has been arrested, assigned a $100,000 bail bond and charged with second-degree manslaughter. All in the absence of an investigation of the facts—in other words, without a scintilla of due process. But that is the essence of a lynching. First the verdict, then the trial. Or else. No justice, no peace.