News of the Week for Feb. 7th, 2021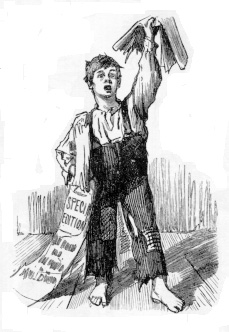 Riots & Revolution
Inside Antifa
I grew up admiring "the crusading syndicated labor columnist" Victor Riesel, as the New York Times called him in its 1995 obituary. In a scene with overtones of On the Waterfront, Riesel had been blinded in an assault just after leaving Lindy's restaurant in midtown Manhattan at 3:00 a.m. on April 5, 1956.
Armed Antifa Occupy Hotel, Shout at Cops: 'Pigs in a Blanket, Fry 'Em Like Bacon'
On Sunday, a group of homelessness activists who dressed up in antifa-style black bloc, armed with batons and knives, entered the lobby of the Red Lion Hotel in Olympia, Wash., demanding the hotel open rooms for homeless people. Antifa agitators allegedly assaulted an employee while other employees hid in a basement room for more than six hours. The police eventually secured the hotel, but in the skirmish, agitators chanted, "Pigs in a blanket, fry 'em like bacon," a death threat against cops.
Massachusetts Petition Seeks To Remove "Thin Blue Line" Mural
For many years now, Taunton High School in Taunton, Massachusetts has had a "thin blue line" mural on their building. That's a rather nice gesture, isn't it? Having the school show its support for the men and women in uniform who risk their lives to keep the students and teachers safe seems like an inspiring way to help bring the community together, particularly in times like these. Unfortunately, while nobody seemed to pay all that much attention to the mural for quite a while, now somebody has noticed. And because we're living in the era of "abolish the police," the mural must go. Someone started a petition to remove it and the "Taunton Diversity Network" (TDN) is on board with it.
Minnesota governor activates National Guard ahead of trial for police officer involved in George Floyd's death
Minnesota Gov. Tim Walz is preemptively activating the National Guard ahead of February's trial for one of the police officers who has been arrested in connection with the death of George Floyd.
Corona Virus
Ten GOP Senators Propose Their Own COVID Relief Bill
Almost a dozen Republican U.S. Senators are putting forth a framework for their own coronavirus relief bill in hopes of promoting more unity in Washington, DC.
Senator Cassidy: No, The White House Never Reached Out To Republicans On COVID Relief Bill
Senator Bill Cassidy didn't hold back during an interview Sunday morning with FNC's Fox News Sunday host Chris Wallace. The talk of working with the other side of the aisle is just a whole lot of malarkey coming from Joe Biden and his administration. On a top priority, a COVID relief package, Senator Cassidy told Wallace that the administration never reached out to work with Republicans. Not once.
Governor Cuomo Announces to New York That He Doesn't Trust Experts Anymore
But it turns out the reassuring story that Cuomo trusted the experts and the experts trusted Cuomo was just another part of the misleading mythology around the New York governor.
Poll: Gov. Newsom's Approval Rating Has Dropped 18 Points Over His Handling Of The COVID Crisis
Not long ago it seemed as if Gov. Newsom was going to win over a lot of Californians with is daily focus on the coronavirus. But with the spike in cases leading to shutdowns and an early rollout of the vaccine considered a failure by many, Newsom isn't looking so good. A new poll published today finds his approval rating has dropped and he's now slightly underwater.
How the EU Bungled the Vaccine
Most Americans probably don't know it, but the European Union rollout of covid vaccines has been a fiasco. Now that a Democrat is safely in the White House, the story of how much better the U.S. has performed can be told.
Gun Rights
More Fallout From New York's Body Armor Confiscation Bill
Last month, we learned about a new bill in the New York State legislature that would not only authorize the confiscation of firearms and accessories from law-abiding gun owners but would also outlaw the possession of body armor by civilians. Anyone owning body armor under the proposed law would have a short period of time to voluntarily surrender it or it would be confiscated as well. After further analysis, it became clear that the law would also affect parents who have purchased bulletproof backpacks to protect their children in the event of a school shooting. This has manufacturers of such products up in arms, along with the parents who have already purchased them.
Jackson Lee's Gun Control Bill Seeks Federal License And Psych Exams to Own Firearms
And a database with details of each gun owner available to public.
Facebook Bans Second Amendment Group Without Explanation
The Virginia Citizens Defense League says it's gotten no accounting of move from tech giant
ARMSLIST DEFEATS GUN-GRABBERS IN COURT
Court Rules in Armslist Favor Once Again
Biden readies showdown on guns
In his first two weeks, President Biden hasn't said much about guns or his goal of banning some, especially the nation's most popular firearm, the AR-15.
"Violence And Political Uncertainty" Behind Yet Another Record Month In Gun Sales
True enough, but it's not likely the violence and uncertainty the Washington Post suggests. Firearm sales, as estimated from background-check data, soared to the second-highest month on record in January, which the Post chalks up to Joe Biden's win and the Capitol riot.
Kansas Looks To Expand Concealed Carry To 18 Year-Olds
If Kansas legislators have their way, the age for legal concealed carry will drop from 21 to 18.
New Mexico Bill Could Criminalize Parents for Teaching Their Kids to Shoot
A new piece of legislation in New Mexico could criminalize parents and other adults for allowing children under the age of 12 to use their firearms at a gun range.
The Great American Gun-Buying Binge Continues
Americans purchased over 2 million firearms in January, 2021, a 79 percent spike over January 2020. It's the third-highest one-month total since the FBI began running NICS background checks. According to the National Shooting Sports Foundation, three of the top ten weeks and ten of the top single-day historic highs in gun purchases occurred this January.
Anti-Gun Forces Gathering for Assault on Second Amendment
What kind of gun control legislation can we expect from Democrats in the next few years? If Rep. Sheila Jackson Lee gets her way, there won't be a need for a Second Amendment because there will be no guns.
This Draconian Bill Would Turn Millions of Peaceful Gun Owners Into Felons
Sheila Jackson Lee's sweeping licensing and registration scheme suggests what Democrats would do if they didn't have to worry about the Second Amendment.
The Truth Behind The Great Ammo Crisis
Everyone is aware of the ammunition crisis. Major media outlets have covered it, it's all over what little of your social media feed hasn't been censored, and I've been covering in detail since July. The ammo crisis has been constantly evolving, starting as a mere shortage in the early days of the COVID-19 lockdowns, and progressing to a full-blown crisis as I write this 321 days after March 13th.
Hide the Decline
Environment &
"Green Energy"
Chinese Firm Shandong Xinchao Expands Its Foothold in Texas' Oil-Rich Permian Basin
On Sunday, China's Shandong Xinchao announced its decision to shell out $420 million to purchase oil-producing acreage from Grenadier Energy in the Texas Permian Basin.
The Cost of Climate Indulgences
Portland may kill Oregon's only glass-bottle recycling plant.
John Kerry took private jet to Iceland for environmental award, called it 'only choice for somebody like me'
Kerry defended move in interview with Icelandic reporter
Traumatized Climate Activist Greta Thunberg May Face Criminal Investigation
Insanity Wrap needs to know: When is it is commendable to abuse and manipulate a teenage girl with severe emotional issues? Answer: For decent people, never. For the Left, when doing so advances the Party's interests, comrades.
Sanders, Ocasio-Cortez, Blumenauer aim to require Biden to declare climate emergency
Sen. Bernie Sanders (I-Vt.) and Reps. Alexandria Ocasio-Cortez (D-N.Y.) and Earl Blumenauer (D-Ore.) introduced legislation on Thursday that would require the president to declare a national emergency on climate change.
NASA Announces New Role of Senior Climate Advisor
In an effort to ensure effective fulfillment of the Biden Administration's climate science objectives for NASA, the agency has established a new position of senior climate advisor and selected Gavin Schmidt, director of NASA's Goddard Institute for Space Studies in New York, to serve in the role in an acting capacity until a permanent appointment is made
Biden EPA Pick Says Rest of the Country "Can Learn From" California on Regulations
Pledges to "move with a sense of urgency on climate change"
Here Come the 'Climate Lockdowns'
PJM's Jeff Reynolds reported on the proposed "climate emergency" legislation that would declare climate change a "national emergency." If passed, it would give Biden sweeping powers and unlock billions in spending.
2 Senators Flip-Flop on Keystone XL Pipeline, Thwarting GOP Bid to Save It
Two Democratic senators—Sens. Joe Manchin of West Virginia and Jon Tester of Montana—who initially voted in favor of a Republican amendment reversing President Joe Biden's cancellation of the Keystone XL pipeline later reversed themselves and voted with other Democrats to kill the amendment.
Massachusetts Climate Official On People Producing Emissions: "We Have To Break Your Will"
A Massachusetts climate official made startling remarks regarding people who heat their homes and drive cars, suggesting their "will" needed to be broken in order to reduce carbon emissions.
Obamacare
Government in Healthcare
What the Democrats hope to do on healthcare now
Less than three days in office and US president Joe Biden has taken more executive actions than his three predecessors combined did in their first weeks. As the Covid-19 crisis would warrant, many of them have to do with tackling the pandemic and strengthening healthcare.
War & Terror
American Universities Declare War on Military History
Academics seem to have forgotten that the best way to avoid conflict is to study it.
Suspected Chinese hackers used SolarWinds bug to spy on U.S. payroll agency – sources
Suspected Chinese hackers exploited a flaw in software made by SolarWinds Corp to help break into U.S. government computers last year, five people familiar with the matter told Reuters, marking a new twist in a sprawling cybersecurity breach that U.S. lawmakers have labeled a national security emergency.
Pantsir: How America Got Its Hands on Russia's Killer Air Defense System
This is a wild tale of Russian mercenaries, Libyan rebels, and clandestine flights to Europe.
'Their goal is to destroy everyone': Uighur camp detainees allege systematic rape
Women in China's "re-education" camps for Uighurs have been systematically raped, sexually abused, and tortured, according to detailed new accounts obtained by the BBC.
Biden appoints anti-Israel, pro-Hamas man to key Middle East post
Joe Biden has selected Hady Amr to be Deputy Assistant Secretary of State for Israel-Palestine. A more accurate title would be Deputy Assistant Secretary of State against Israel and for Palestine. . .and for Hamas.
Biden's team faces the ugly facts on China
Secretary of State Antony Blinken's recent rebukes of China give hope that the Biden administration recognizes the truth about this vicious regime.
Uighur camps: US, UK governments condemn reports of systematic rape
The US government has said it is "deeply disturbed" by a BBC report detailing allegations of systematic rape of Uighur women in Chinese camps
Navy Warship Passes Through Taiwan Strait, Sending A Signal To China
Last month, on the first full weekend of the new Biden administration, China sent fighter jets and bombers into the airspace around Taiwan. As I said at the time, it was a not-so-subtle signal. Today, the U.S. sent another signal back by sending a Navy destroyer through the Taiwan straight
It's Time to Engage Allies to Protect Defense Supply Chains
In World War II, the United States became known as "the arsenal of democracy" and has filled that role ever since, with a robust defense industry sustaining a strong military.
Defense Secretary to Order a Military-Wide Stand Down to Address "Extremism"
"The intent is to reinforce the [Pentagon's] policies and values with respect to this sort of behavior and to have a dialogue with the men and women of the force and to get their views on what they are seeing at their level."
CBP Arrested Iranians In Arizona Who Jumped The U.S.-Mexico Border
U.S. Customs and Border Protection (CBP) released a statement announcing the arrest of eleven Iranians who illegally crossed over the U.S.-Mexico border Monday night. Border patrol agents noticed the group on a bridge near San Luis, Arizona. The group of five females and six males were taken to Yuma Station for processing. Iran is included on the list of Special Interest Countries.
More on Beijing's Gray-Zone Threat to Taiwan
Reuters this morning published another piece adding color to Beijing's gray-zone warfare against Taiwan, featuring a deep dive into the mainland's use of sand-dredging vessels.
UF prof indicted over undisclosed China ties
A professor at the University of Florida has been indicted over his failure to disclose ties to China when applying for a federal grant.
George Shultz, RIP
There are not many of the giants of the late Cold War still among us, and today saw the passing of one of the greatest among them, Reagan's Secretary of State George Shultz, at the age of 100. Only Henry Kissinger and Lech Walesa come to mind as remaining peers of Shultz.
UN Inspectors Find Traces of Enriched Uranium at Previously Undeclared Sites in Iran
The game of hide-and-seek with Iran continues as UN inspectors found traces of radioactivity at two sites they were previously denied permission to inspect. The Wall Street Journal reports that "new evidence of undeclared nuclear activities in Iran" is "raising new questions about the scope of the country's atomic ambitions."
National
Social-Media Censors Emboldened
When English-speaking journalists complain about something on social media, social-media giants act. In another case, one of the most popular Facebook groups in Ireland — Ireland's Eye — was shut down for spreading misinformation on COVID, along with several other groups. From what I can gather, it certainly did spread misinformation and some truly batty ideas. But then, it also seems to be a clearing house for noting — correctly — that the Irish government has routinely gotten things wrong on COVID-19. Like cutting off Parler, this decision is a way of feeding conspiracy theorists when you think you are fighting them.
Trump announces new impeachment legal team after reported departures
Former President Trump on Sunday announced a new legal defense team for his Senate impeachment trial, a day after it was reported that his previous lead attorney and four others would no longer represent him.
Seattle Public Schools teaching radical BLM, anti-police lessons to K-5 students
Seattle Public Schools will spend the week promoting Black Lives Matter lesson plans to students. Teachers have the green light to editorialize the content to their captive students.
Wearing horns and fur pelts during the Capitol, Jacob Chansley now wants to testify against Trump at impeachment trial
A Capitol riot leader who said he was "betrayed" by Donald Trump for not pardoning him is willing to testify against the former president at his impeachment trial next month, his lawyer said.
History Re-Runs
Today's foundational texts are the famous Marx quote about history repeating itself first as tragedy and then as farce, and Santayana's axiom that those who forget the past are doomed to repeat it.
It's Never Too Early: Beto O'Rourke Hints at Run For Texas Governor
The man who said, "Hell yes! We're going to take your" guns is now making an apparent bid for the Texas governorship. Beto O'Rourke, the former congressman and twice-failed candidate —for the Senate and the presidency — laid into GOP Governor Gregg Abbott for his shortcomings after telling on El Paso radio station KLAQ that he would "think about" a run.
Challengers to Gavin Newsom Emerge as Recall Effort Proceeds
Frustration and anger are building in California as Governor Gavin Newsom's problems proliferate and the recall effort nears its goal of 1.5 million signatures. Newsom — already unpopular in many rural areas — has seen his approval numbers tanking as the coronavirus pandemic rages statewide.
Kamala Harris Sends Joe Manchin and Kirsten Sinema a Not-So-Subtle Message
Joe Biden is putting pressure on moderate Democrats in the Senate to follow his lead to enact his agenda. With no margin for error at all in the Senate, the president is sending a not-so-subtle message to West Virginia's Joe Manchin and Arizona's Kyrsten Sinema that they better toe the line or suffer the consequences.
UMaine charges hefty fee for online diversity training
UMaine's Hutchinson Center, whose purpose is to serve as an educational and cultural resource center to the mid-Coast region of Maine, will sponsor the program.
A Tale of Two Car Thieves
Reginald Lamar Harris was a lifelong criminal. He had 18 felony convictions and had been sent to prison eight times. Last September, at age 47, Harris was released from prison after serving time for grand theft, and it was only a matter of time before he committed another crime.
Asian-American Activists Blast Biden's "Pandering" Anti-Racism Order
Biden ignores anti-Asian affirmative action policies
Manson Family Victims: Why Is Los Angeles DA Supporting Parole For These Murderers?
Like clockwork, members of Charles Manson's cult "family" serving time for the group's various murders come up for parole, thanks to the effects of the Supreme Court striking down the death penalty in the early 1970s. And like clockwork until recently, the victims' families joined with prosecutors at each hearing to oppose release.
AP: Trump's Got A New Legal Team For His Impeachment Trial; UPDATE: Turley Refused, Warns Of "Self-Immolation"
Well, that didn't take long. A day after his legal team for his impeachment-trial defense walked out on him, Donald Trump's office announced the hiring of two new attorneys to present his defense in the US Senate. One has extensive experience on television, while the other has another celebrity connection — of sorts
Articles Of Impeachment Filed Against A Governor. Could It Work?
If you scroll through your news feeds this week looking for information about impeachment proceedings, most of the results will likely deal with the impending Senate trial for Donald Trump. But that's not the only impeachment circus rolling into town. In Kentucky, articles of impeachment have been filed against two statewide elected officials and one state legislator. One of the statewide officials is Democratic Governor Andy Beshear and the other is Republican Attorney General Daniel Cameron. Additionally, state representative Robert Goforth has articles of impeachment pending after he was charged with attempting to strangle a woman. Republicans hold supermajorities in both chambers so they can generally do what they want, but it sounds as if there isn't much of an appetite for these impeachments thus far.
"Communist Manifesto" among Top 10 texts assigned at Ivy League and top public colleges, survey finds
A new survey found that "The Communist Manifesto" is among the Top 10 most assigned books in Ivy League institutions and the top-ranked public colleges in the nation.
College remains tight-lipped about plan to create more "inclusive" biology curriculum
Haverford College had canceled classes and offered "Crafting an Inclusive Biology Curriculum" seminar instead
Report: AOC "seriously considering" primarying Chuck Schumer
This is almost certainly nonsense, fed to Politico for a strategic reason and duly published by the paper because, let's face it, the idea of a Schumer/AOC death match for the soul of the Democratic Party is irresistible. It's roughly as sensational as Mitch McConnell being primaried by Donald Trump Jr would be. (Okay, not that sensational.) Who cares if it's true or not?
Inside the 1776 Commission
Escaping from the memory hole down which Joe Biden has deposited the 1776 Commission and its final report, Victor Davis Hanson comments on the saga in The Classicist podcast below in response to questions posed by Troy Senik. This is a highly illuminating podcast featuring a principal on the right side of the fight for our true history and related issues in the culture war that now threatens our survival.
America's BLM-induced homicide spike
During the second half of 2020, we noted from time to time that homicides were increasing dramatically in American cities — a trend that coincided with BLM protests against the police. Now, the nationwide numbers are in.
Report: 2020 Homicide Rate So High There is "No Modern Precedent"
Gee, I guess keeping people locked up, especially at-risk individuals, is not a good idea.
UC prof: Zionism has 'politically toxified our schools'
A professor at the University of California-Riverside tweeted that Zionism has "politically toxified our schools and curricula."
Professor wishes for death of Trump supporters while studying "intellectual humility," funded by large grant
University won't say if he violated code of conduct
YGBKM: Acronyms A Tool Of White Supremacy, Says San Francisco School Board
A total BFD, if true. YMMV, of course, but the credibility of the San Francisco School Board is still TBD on this and many other issues after their efforts to wipe out white supremacy by renaming schools that formerly celebrated … Abraham Lincoln and other Union leaders from the Civil War.
Pass The Popcorn: Progressives Start Looking For Primary Challengers To … Joe Manchin And Kyrsten Sinema
Oh, please let this report from Politico be true. This might be the best news we'll get all year. Do progressives know how to count?
Judge in Las Vegas detains 2 suspects in US Capitol riot
A man accused of plotting and joining an insurrection at the U.S. Capitol, then attacking police officers, wept Monday during a hearing in Las Vegas as a judge ruled that he must remain in custody until trial.
She Accused Him Of Sexual Assault. The School Said She Wasn't Incapacitated But Did Not Consent When She Said "Yes.:
A black male Dartmouth College football player is alleging the school discriminated against him based on his sex and race when he was suspended for two years based on the allegations of a female student.
Mitch McConnell issues one statement backing Liz Cheney and another slamming Marjorie Taylor Greene
McConnell's statement about Rep. Greene did not specifically mention her by name.
Trump Defense Files First Response To Impeachment
Earlier, I covered the House Democrats' opening brief in Donald Trump's impeachment trial, which runs seventy-seven pages and anticipates most if not all of the defenses Trump and Republicans will claim. A few minutes later, Trump's new defense team filed a fourteen-page rebuttal that stipulates to certain parts of the impeachment — but denies any culpability or wrongdoing alleged, as expected.
A Biden-Appointed "Reality Czar"? Sure, No Way That Could Backfire
Any time your defense of a particular proposal — say, the Biden administration creating a "Reality Czar" who would direct a "centralized task force could coordinate a single, strategic response" by the federal government to fight "disinformation" — requires you to write that the idea "sounds a little dystopian, I'll grant. But let's hear them out," as Kevin Roose writes in the New York Times today . . . maybe that's a good time to stop, take a deep breath, step away from the computer, and rethink whether that dystopian-sounding idea really is such a worthwhile proposal.
It's February, and New York's 22nd District Still Doesn't Have a Representative
The U.S. House of Representatives has held 18 recorded votes so far this year. Three seats remain vacant. In Louisiana's fifth district, Republican congressman-elect Luke Letlow died December 29, 2020, of COVID-19 before assuming office. In Louisiana's second district, Representative Cedric Richmond resigned his office January 15 to become the director of the Biden administration's Office of Public Engagement. Both Louisiana seats will be filled in a special election March 20; if no candidate wins a majority, the top two finishers will head to a runoff held April 24.
Legal Insurrection launches "Critical Race Training In Higher Education" website
"The website is a resource for parents and students who no longer can assume they will be left alone … the entire ideology of CRT and 'anti-racist' training is that "silence is violence.'"
Biden DOJ Greenlights Higher Ed Discrimination Against Asians and Whites, Drops Yale Lawsuit
DOJ lawsuit had alleged: "Yale's race discrimination includes imposing undue and unlawful penalties on racially-disfavored applicants, including in particular most Asian, and White applicants."
This app lets you order hormone blockers so you can gender reassign without ever having to see an in-person doc or shrink
Ordering invasive drugs that alter your body in permanent ways is easier now than ever thanks to a new service called Plume.
Texas Fully Defunds Planned Parenthood Abortion Business Today
Texas taxpayers will no longer be on the hook for financing Planned Parenthood through the state Medicaid program as of today. Last November the state won a victory in court after a years-long struggle to end the funding. Today that victory goes into effect.
Report: Matt Gaetz Says He'd Resign Seat In Congress To Defend Trump At Trial
I haven't seen a direct quote but I'll take it on faith that Raheem Kassem's account is accurate. It sounds like something Gaetz would say.
Too Ironic To Check: Lin Wood Under Investigation In Georgia For Voter Fraud
The good news for QAnoners: Georgia found some voter fraud! The bad news: The fraud is coming from inside the house. Allahpundit mentioned this last night, but it really deserves a full thread, if for no other reason than the multiple levels of irony involved.
Hoo Boy: Unusually Large Number Of Georgia Republicans Who Voted In Presidential Election Skipped Senate Runoffs
The perfect story to mark a day in which Biden's COVID relief package advanced in the Senate on a party-line 50/49 vote. Had Kelly Loeffler and David Perdue won their runoffs, Sleepy Joe would have been forced to negotiate with Senate majority leader Mitch McConnell in order to put a bill on the floor. Because they didn't, Biden and Chuck Schumer have a free hand so long as Joe Manchin and Kyrsten Sinema hang with them. Which they will on a COVID stimulus, given how broadly popular the idea of another round of financial aid is.
Biden Raises the Stakes on the Becerra Nomination
At the same time that he rescinded the Mexico City policy last week, President Joe Biden also directed the Department of Health and Human Services to consider undoing another pro-life policy, which prohibits abortion providers from claiming federal funding under the Title X family-planning program.
Lindsey Graham: If Trump Tries To Prove Election Fraud At The Trial, He's Going To Lose Everybody
Do you understand now why I desperately want Trump to get crazy with the "stop the steal" cheez whiz at the trial?
GOP Sen. Tommy Tuberville says he doesn't know anything about Marjorie Taylor Greene because bad weather has prevented him from reading the news
Sen. Tommy Tuberville said on Tuesday that he can't comment on allegations about Rep. Marjorie Taylor Greene.
Here We Go: House Will Vote To Strip Greene Of Committee Assignments After Hoyer And McCarthy Fail To Reach Deal
Congratulations to House Republicans, all 211 of whom will now have to cast a vote on this matter and decide whether they want to be known as QAnon apologists or as backstabbers. Do you side with the crazy lady who thought Parkland and Sandy Hook were false flags orchestrated by gun-grabbers? Or do you side with Democrats at a moment when they're ganging up on a Trump-backed Republican freshman?
LA County Sheriff Informs DA Gascon He Will Send Deputies To Parole Hearings
Immediately after progressive DA George Gascon was sworn in he put in place a series of new rules including one that prevented prosecutors from attending parole hearings. That decision is one of several that have generated controversy.
House GOP Votes to Keep Cheney in Leadership Position
The House GOP voted on Wednesday to keep Representative Liz Cheney (R., Wyo.) in her position as the third-highest ranking Republican in the caucus. GOP representatives voted 145-61 to retain Cheney as the Republican Conference Chairwoman, with one lawmaker voting "present," according to CNN.
Liz Cheney Tells House Republicans In Meeting: I Ain't Sorry
Cheney Wins Leadership Vote Easily
Gina Raimondo's Shaky China Policy Debut
Rhode Island governor Gina Raimondo's nomination to lead the Commerce Department sailed out of the Senate Commerce Committee in a 21-3 vote Wednesday morning, in spite of her refusal to commit to keeping Huawei on the Entity List, a U.S. government blacklist.
They Don't Care What You Think
Here in Minnesota, the far-left administration of Governor Tim Walz is revising the standards for K-12 education in Social Studies, which includes history. His Department of Education has appointed a committee composed almost entirely of leftists, as reflected in the first draft of the revised standards that came out a few weeks ago. Among other things, the new proposed standards dropped all references to the Revolutionary War, the Civil War, World War I, World War II, the Holocaust and such minor figures as George Washington. Out: history. In: liberal indoctrination.
Rand Paul Destroys Biden Nominee Over Boys Competing in Girls' Sports
Joe Biden's controversial first-day executive order to allow boys who claim to be girls to compete in girls' athletics has been rightly criticized for being the "end of" girls' sports. On Wednesday, Senator Rand Paul questioned Miguel Cardona, Joe Biden's nominee to be Secretary of Education, and asked about the policy, and tried to find out whether he supports it.
Journalist Andy Ngo on how Antifa wants to 'destroy democracy'
Gabriel Nadales, a former Antifa activist who now works for Campus Reform's parent organization, the Leadership Institute, sat down with journalist Andy Ngo to talk about his new book, Unmasked: Inside Antifa's Radical Plan to Destroy Democracy.
New Study Shows Transgender Players Have Advantage in Women's Sports
One of the very first things Joe Biden promised to do as president is abolish girls sports. It's a ludicrous thing to make a priority, but the former Obama VP insists—like most liberals—that "transgender equality is the civil rights issue of our time." It's the fair thing to do, Biden argues. But is it? New research in the British Journal of Sports Medicine says no.
Tulane gave 'priority' to 'Black' and 'People of Color' job applicants. It doesn't anymore.
A job posting at Tulane University stated that "priority will be given to BIPOC applicants."
Cuomo, Teacher Unions, And Tax Hikes: McConnell's Top Targets In The Reconciliation Vote-A-Rama
Democrats might get to use reconciliation to push Joe Biden's $1.9 trillion COVID-19 relief/stimulus bill, but it comes with a cost. The same parliamentary procedure that allows the majority to get around the filibuster also allows the minority almost unlimited opportunities to propose amendments, which must receive a floor vote. The process colloquially known as "vote-a-rama" usually takes hours and allows the minority to impose a steep price in terms of taking potentially embarrassing votes
Heh: I Don't Even Know What "Q-On" Is, Says McCarthy
Something funny that's making the rounds as the House gears up to strip Marjorie Taylor Greene of her committee assignments. You can understand why McCarthy would be at pains to feign ignorance here: Not only are Democrats eager to make Greene and QAnon the face of the GOP, Pelosi went so far as to refer to McCarthy's party affiliation as "(Q-CA)" in a statement yesterday. McCarthy's solution was to profess such total ignorance of the movement that he still didn't have the name right.
McCarthy: Greene Denounced QAnon In Our Meeting — And Now Should Do So Publicly
This was a curious coda to last night's messy, five-hour fight to determine what direction the House Republican caucus would take. As Allahpundit wrote last night, Liz Cheney easily beat back the surprisingly small Trump-populist contingent in a confidence vote, 145-61-1, to hold onto the #3 spot in leadership. The caucus then rallied around Marjorie Taylor Greene, refusing to strip her of any committee assignments, leaving Kevin McCarthy in position of engaging both wings of his caucus and offering at least some unity, if not exactly clarity.
Liz Cheney: "We Cannot Become the Party of QAnon"
During her remarks to colleagues at last night's closed-door GOP House conference meeting, Liz Cheney defended her vote to impeach Trump over the January 6 Capitol riot and also said "we cannot become the party of QAnon," referring to the deranged conspiracy theory that Representative Marjorie Taylor Greene of Georgia has promoted in recent years.
Fox News Faces $2.7 Billion Lawsuit Over Voting Machine Fraud Claims
Smartmatic files defamation case over election rigging
Pence announces post-White House office, plans to move back to Indiana
Former Vice President Mike Pence on Wednesday announced the creation of a post-White House transition office near Washington, D.C., but plans to move back to his home state of Indiana later this year.
His polls are sinking. Democrats are mobilizing. The Newsom recall just got real.
The campaign to oust Newsom went from unlikely to unavoidable this week as pervasive frustration with Newsom's pandemic management cut sharply into his approval numbers.
It Isn't Over Yet: Judge Temporarily Blocks Texas From Defunding Planned Parenthood Abortion Business
It seems like only yesterday that I wrote about Texas defunding Planned Parenthood's abortion business by denying Medicaid payments to the organization. Oh, it was just yesterday. Nevermind. The story isn't finished yet.
Greene Renounces Conspiracy Theories On 9/11, School Shootings In House Floor Speech
So much for "we will not back down," eh? As the House convened to debate whether to strip Marjorie Taylor Greene of her committee assignments, the frosh Georgia representative offered a little contrition over some of her rhetoric before coming to Congress. Greene claimed to have stopped believing the QAnon conspiracy theories in 2018, affirmed the reality of both 9/11 and school shootings, and asked her colleagues to judge her on her performance in Congress than on the past.
Campus diversity efforts tend to worsen stereotypes and cross-racial understanding, report finds
Supreme Court has never weighed "costs associated with using race as a factor"
Smartmatic's Turn: $2.7 Billion Defamation Lawsuit Against Giuliani, Powell, Fox News
Twice the money, twice the fun! Smartmatic has filed its anticipated lawsuit against media outlets and Donald Trump's lawyers for defamation based on their unsupported conspiracy theories about the 2020 election. On air and in legal briefs, the respondents looped Smartmatic into their tales of Dominion Voting Systems' supposed corruption, even though the two companies compete against each other and Smartmatic only does business in the US in Los Angeles.
Here Comes The House Vote To Strip Marjorie Taylor Greene Of Her Committee Assignments; Update: Greene Loses, 230-199
The vote was supposed to happen at 4 p.m. ET but it's coming up on 6:00 p.m. as I write this and still nothing. There's no suspense about the outcome; the Democratic majority will vote to boot Greene off of the education and budget committees. The suspense has to do with how many Republicans will cross the aisle and join them.
Ben Sasse To Nebraska GOP: Frankly, I Don't Care If You Censure Me For Not Being Part Of The Trump Cult
Golly, this guy certainly did locate his balls after he won his primary.
As Nebraska GOP Threatens Censure, Sasse Doubles Down
The Nebraska Republican party is likely to vote on a resolution censuring Senator Ben Sasse for criticizing Donald Trump and blaming the former president for the January 6 attack on the Capitol.
On Marjorie Taylor Greene, Kevin McCarthy Warns Democrats 'You'll Regret This'
On Thursday, as the House debated whether or not to strip Rep. Marjorie Taylor Greene (R-Ga.) of her committee assignments, House Minority Leader Kevin McCarthy (R-Calif.) warned Democrats that they will regret the precedent they set if they remove a congresswoman from her committees over controversial statements from before her time in Congress. In fact, he compared this move to Senate Democrats' decision to nuke the filibuster for judicial appointments during the Obama administration.
The SPLC's Horrifying Plan for Your Children's Schools
The Southern Poverty Law Center (SPLC), notorious for branding mainstream conservative and Christian nonprofits "hate groups" and including them on a list with the Ku Klux Klan while ignoring the destructive and deadly antifa riots, has adopted Marxist critical race theory and has asked the government to push this noxious agenda in public schools. This week, the SPLC urged President Joe Biden to direct taxpayer funds to develop a "curriculum on structural racism" in the Department of Education. The smear group also revamped its Teaching Tolerance program, which pushes its leftist agenda in schools.
Mike Pence's Next Job Gives 'an Adrenaline Shot' to the Conservative Movement
Former Vice President Mike Pence will continue pushing the Trump agenda out of office. He joined the Heritage Foundation as a distinguished visiting fellow.
"what's being taught on campuses is that the … most important thing … is the color of your skin"
My appearance on Tucker Carlson Tonight about our new database and interactive map of Critical Race Training in Higher Education, criticalrace.org: "we're trying to empower parents and students"
Critical Race Theory Is Coming for the Dogs: Katja Guenther's "The Lives and Deaths of Shelter Animals"
Until recently, the Rosenberg, Texas pound was typical of many American shelters, killing roughly 70% of its animals. The leaders of the shelter did not see it as their responsibility to change this. Instead, staff blamed local residents for being "irresponsible" in failing to sterilize and make lifetime commitments to their pets.
Tufts University promotes 'retreat' to 'root out racism' among 'White Christian folks'
Tufts University promoted an event titled "Rooting Out Racism: An Online Retreat for White Christian Folks."
California Is Cleansing Jews From History
The state's proposed new ethnic studies curriculum is even worse than you imagined
48 Senators Promise to Oppose Any Bill that Funds Abortion
In a letter this morning to Senate majority leader Chuck Schumer (D., N.Y.), 48 Republican senators have pledged to oppose any spending bill that does not contain the Hyde amendment or other pro-life protections.
Tracking Critical Race Theory
Critical Race Theory (CRT), once regarded as a lunatic doctrine propounded by obscure leftists at overpriced northeastern colleges, has proliferated into K–12 classrooms, federal, state, and local government, businesses, and even pre-schools. As such, it's no longer merely lunatic, but dangerous.
Spoiled Rotten
Students at the United Nations International School launch an anonymous social media campaign denouncing their teachers as "racists" and "oppressors."
Introducing the OMAR Act
In her young career Minnesota Fifth District Rep. Ilhan Omar has made her mark in a variety of ways. To take one, she was the first member of the Minnesota legislature to take office while married to her brother (her first of three legal, sort of, husbands). Moving on to Congress, to take another, she was the first member of the House of Representatives ever to have been married to her brother or nonbinary sibling, as House rules now deem him.
San Francisco Board Of Education VP: Meritocracy Is A Racist System
Alison Collins, the Vice President of the San Francisco Board of Education, has been leading a push to eliminate standardized testing as part of the admissions process at San Francisco's most prestigious high school. Lowell High School has long been one of the top performing high schools in the country but its student body is majority Asian and white. Collins' proposal would instead use a lottery system for admissions.
Marjorie Taylor Greene: I Feel Liberated By Not Having To Do My Job Anymore
"Pundits Warn Removing Marjorie Taylor Greene From Committee Assignments Could Leave Her With Free Time," the Onion joked yesterday after Democrats ousted her from her committees. But in modern American politics, no joke stays a joke for very long.
62 Progressive Activist Groups To Schumer: Get Rid Of The Filibuster — Or Else
Or else what? Well, Chuck Schumer will have to run again in 2022, and the progressive Left clearly wants to see Alexandria Ocasio-Cortez challenge him for the Senate seat. That appears to be the implicit threat behind this coordinated pressure campaign NBC reported this morning, but it might also explain why it's going nowhere
The Supreme Court Just Ordered California to Reopen Churches
Late Friday evening, the Supreme Court, in South Bay United Pentecostal Church v. Newsom, issued emergency relief suspending California's broad ban on indoor religious services. The Court ruled that California was "enjoined from enforcing the . . . prohibition on indoor worship services . . . pending disposition of the petition for a writ of certiorari." The order is limited: Relief was "denied with respect to the [25%] percentage capacity limitations" and denied with respect to the prohibition on singing and chanting during indoor services," although the Court left the door open to hear any "new evidence . . . that the State is not applying the percentage capacity limitations or the prohibition on singing and chanting in a generally applicable manner." This lifts some of the most stringent restrictions on religious services in the country. Justices Thomas, Gorsuch, and Alito wanted to grant broader relief on these fronts; Justices Barrett and Kavanaugh thought the evidentiary record was too unclear.
New Study on Costs of Racial Preferences as DOJ Drops Yale Suit
In an unfortunate but expected move on February 3, the U.S. Department of Justice dismissed its lawsuit against Yale University. The lawsuit, filed on October 8, 2020, accused Yale of illegally discriminating against undergraduate applicants to the university based on race and national origin. The two-sentence court filing by the DOJ does nothing to counter the case it made last year that the school unlawfully discriminates in favor of black and Hispanic applicants and against white and Asian applicants. The Biden Justice Department's move this week is especially ironic given, just a few days prior, the issuance of the presidential "Memorandum Condemning and Combating Racism, Xenophobia, and Intolerance Against Asian Americans and Pacific Islanders in the United States."
#NY22: Republican Claudia Tenney Ousts Brindisi Leaving Democrats Just a Five Seat Majority
The drama is over.
Around 115 Inmates Have Taken Over And Set Fire To A St. Louis Jail
Around 115 inmates at a jail in St. Louis managed to overcome a prison guard and take over a section of the facility earlier this morning.
SCOTUS Says California Can't Completely Ban Indoor Worship Services
Predictably, the three liberal justices dissented.
Pro-Trump Covfefe Coffee Brand Canceled by Chase Bank
Chase Bank has abruptly stopped a pro-Trump coffee company from using its payment processing service, WePay, and is currently preventing them from withdrawing any funds.
Docs reveal how much Al Sharpton makes teaching 'political science' at Tennessee State
Tennessee State University is paying Al Sharpton $48,000 to be a "Guest Lecturer" for one semester.
Catch-and-Release: Career Criminal Arrested in Deadly San Francisco Crash
Jerry Lyons, 31, had spent his entire adult life committing crimes. He had dozens of arrests in California — attempted robbery, burglary, evading police, driving a stolen vehicle, weapons charges, drug charges, shoplifting, trespassing, etc. — but kept getting turned loose until Thursday, when he finally killed somebody. Sheria Musyoka, 26, was an immigrant from Kenya who had graduated from Dartmouth and moved to San Francisco with his wife and three-year-old son. Lyons was behind the wheel of a stolen car when he killed Musyoka
Ron Paul Warns Expelling Members of Congress Over Conspiracy Theories Will Empower the Speech Police
"Everything that the establishment has done is a conspiracy too. Our job is to figure out if it is good or bad…"
Fox News cancels Lou Dobbs' show; pro-Trump host not expected to be back on air
Fox News Media has canceled "Lou Dobbs Tonight," the program hosted by television's staunchest supporter of Donald Trump and of his assertions of voter fraud in the 2020 election, The Times has learned.
Short Circuit: A Roundup of Recent Federal Court Decisions
Military leave, vicious campaigning, and a floral print foofaraw.
Justice Barrett's First Opinion as a Justice
The newest justice makes her debut in a brief concurrence on the shadow docket.
SCOTUS Decides South Bay v. Newsom II, Enjoins Complete Prohibition on Indoor Worship Services
The Court is badly fractured, as Justice Barrett writes her first separate writing.
YOU MAY HAVE BEEN IDENTIFIED AS AN EXTREMIST WITHIN THE RANKS AND HAD NO IDEA
The Pentagon, stumped and unsure about how to address white nationalism and other forms of extremism in its ranks, announced plans for military-wide stand-downs that will pause regular activity at some point in the next 60 days to tackle the issue.
It's Official: Linguistic Intent No Longer Matters at The New York Times
Pandemic reporter fired after 45 years for using the N-word in context on a work trip in 2019, as the paper's management buckles to yet another newsroom revolt.
11-year-old transgender girl and father create 'form-fitting' swimsuit line for trans children: 'Magically turn a pointy poker into a dainty dune'
It's available online now
Catch-and-Release: How Liberals Destroyed Law and Order in California
Sacramento County Sheriff's Deputy Adam Gibson, 31, was killed last month in a shootout with Robert Calderon, 46, a lifelong criminal
Economy & Taxes
Biden Hands Labor Regulation Over To Union Bosses
Biden fired the NLRB General Counsel before his term was over, and nominated Boston Mayor Marty Walsh, a former President of Laborers' Union Local 223 and head of the Building and Construction Trades Council, to be his Secretary of Labor.
Newsom moves to further cancel landlords
At the end of last week, California Governor Gavin Newsom signed off on another eviction moratorium stretching through the end of June. It's not a 100% blank check like many other states have employed, but the complicated order winds up serving the same purpose while shifting much of the financial burden to federal government aid. (All of you should be expecting a thank you note from Newsom at some point.) What it completely fails to do is to provide any sort of relief to small business landlords, many of whom have not received any rent payments for the better part of a year.
'It's gonna be ugly:' Newfoundland and Labrador's billion-dollar elephant in the room
When Saskatchewan nearly went bankrupt in the 1990s, there was a joke told repeatedly in the province, according to economist Jason Childs: "What do you get your kids for graduation? Luggage."
Warren's Attack on Private Equity Industry Isn't Just Bad for Wall Street, It's Bad for Main Street
Politico reports that progressive Democrats are set to "crack down" on the private equity industry, with Sen. Elizabeth Warren, D-Mass., likely to reintroduce her 2019 Stop Wall Street Looting Act. According to Warren, "For far too long, Washington has looked the other way while private equity firms take over companies, load them with debt, strip them of their wealth, and walk away scot-free—leaving workers, consumers, and whole communities to pick up the pieces."
Poor California
Bret Stephens goes through a depressing list of defects in California's blue-state model of governance. Another item that ought to be added: The state's high poverty rate.
New York Democrat Wants Andrew Cuomo to Pay NYC Rents
"because canceling without helping out these smaller homeowners just pushes the problem onto another class of people"
Democrats Push Biden To Cancel Student Debt Via EO
The subject of student loan forgiveness was hotly debated all through the 2020 primaries, primarily among Democrats. Now, at least inside of Joe Biden's party, that debate appears to be over. Democrats from "the squad" all the way to the Senate Majority leaderships are jumping on the bandwagon, calling for a massive erasure of up to $50,000 in student loans. They're not interested in having Congress tackle the question either. They're calling on Joe Biden to whip out his magical Executive Order pen and do it unilaterally. The irony of the fact that many of these members are the same Democrats who complained bitterly about Donald Trump's use of executive orders appears to be lost on them.
Nevada bill would allow tech companies to create governments
Planned legislation to establish new business areas in Nevada would allow technology companies to effectively form separate local governments.
Rebuilding Nevada by Breaking Down Barriers
Nevadans are reeling from widespread job losses, business closures and the economic pain caused by the coronavirus shutdown. The Legislature can help Nevadans get back to work by addressing the state's overly burdensome occupational licensing system, which was recently ranked 2nd worst in the nation, thanks to licensing fees that can be as high as $2,250.
International
Why putting the EU ahead of Britain was 'gross dereliction' by Nicola Sturgeon
Imagine for a minute what it takes to unite not just Sinn Fein and the DUP, but also the prime ministers of the United Kingdom and Ireland with them?
Suu Kyi Calls For Resistance To Military Coup In Myanmar; UPDATE: Biden WH Warns US Will "Take Action" If Coup Continues
The new Biden administration has its first new legitimate foreign-policy crisis, and it comes from a surprising place. Following several days of rumors, the military in Myanmar (formerly known as Burma) has seized power from the civilian government run by Nobel Peace Prize recipient Aung San Suu Kyi. The same generals with whom she had an uneasy alliance declared a national emergency after an election which they claimed was rife with fraud.
Religious Books Seized and Burned in Communist China, Believers Given Jail Terms
Years ago, the horrors of the holocaust paved the way for the Universal Declaration of Human Rights; however, our basic right to freedom of religion or belief is still being trampled in societies ruled by totalitarian regimes.
The Income Eligibility Debate For Stimulus Checks May Be Unresolvable
Now that Susan Collins and her "Gang of Ten" have put forward a counteroffer to the Democrats' bloated $1.9 trillion pandemic relief package, one of the main sticking points between the parties is coming back into focus. What will Congress do about a second round of direct payments to citizens? Some of the more liberal members, such as Congresswoman Alexandria Ocasio-Cortez, have demanded $2,000 checks on a monthly basis until the pandemic is "over." But other members, including some Democrats like Joe Manchin, are balking at the total cost and saying that the direct relief checks should be targeted toward only those who are truly in need, having been hit by the pandemic and the shutdowns. This has put Joe Biden in the middle of what's being described as an eligibility debate.
A Halfway-Sane Stimulus Proposal
Last month, I had a piece about Joe Biden's stimulus plan, under which the federal government would fling $1.9 trillion at pretty much everyone in sight. Now ten moderate Republican senators have a $618 billion counteroffer and are meeting with Biden today. The number ten is significant because these senators could combine with the 50 Democrats to override a filibuster. (The 50 Democrats by themselves would have to rely on the filibuster-proof "reconciliation" process and a tie-breaking vote from the vice president.)
Burma's Coup: What to Watch For
Myanmar's military staged a coup on Monday, taking power in the capital of Naypyidaw, declaring a state of emergency, and detaining Aung San Suu Kyi, the country's de facto leader. Since the landmark 2015 election in Burma that ended over half a century of military rule starting in 1962, and brought Suu Kyi to power, much of the world has assumed that democracy in the nation of 54 million people was fully established in the country. The reality has been far different. The military has never fully been brought under civilian control. Nor has it been excluded from sharing in governing in Parliament, where it controls a quarter of the seats, or controlling crucial ministries. Even worse, Suu Kyi herself became increasingly controversial for anti-democratic policies, not least of which was the continuing oppression of the Rohingya minority. The International Court of Justice is investigating whether the Nobel Peace Prize winner and her government have taken part in a genocide against the Rohingya.
CEO Secrets: 'We tried paying everyone the same salary. It failed'
When Calvin Benton started his psychotherapy company Spill, he had the idea of paying everyone the same amount of money. He thought it would bring harmony to the team. Instead, he was forced to abandon the scheme within a year because of the rancour it created and pay people according to their seniority and expertise.
Socialist Cuba's Ministry of Culture is so cultured, they have their own Special Forces
"Imagine, the Ministry of Culture's Special Forces had to get involved."
Puberty Blockers Not So Reversible After All
In November, London's gender youth clinic, run by the National Health Service, was forced to stop administering puberty-blocking drugs to children under the age of 16. Newly published short-term outcomes research suggests that the effects of puberty blockers, specifically in relation to bone-mass density and height, are not as "fully reversible" as the clinic once promised.
Navalny Speaks
Via Radio Free Europe, the courage Alexei Navalny displays in this speech in court is breathtaking
Taiwan's Precarity, Viewed from Australia
Over at the Australian Strategic Policy Institute's blog, there's a worthwhile report on analysis of Beijing's Taiwan harassment by the think tank's director, Peter Jennings. ASPI's research is the gold standard when it comes to analysis of the Chinese Communist Party's (CCP) malign influence operations and foreign policy.
In rare case involving female Nazi, 95-year-old charged for Holocaust-related crimes
A 95-year-old German woman has been charged with complicity in the massacre of 10,000 people at the Stutthof Nazi concentration camp.
Archaeologists in Egypt uncover 2,000-year-old mummy with gold tongue
A 2,000-year-old, gold-tongued mummy has been uncovered amid a dig in northern Egypt, according to reports.
Israel and U.S. Reject International Criminal Court Decision To Investigate Israel For War Crimes
PM Netanyahu: The ICC ruling violates "the right of democracies to defend themselves against terrorism."
Knife-Edge Election to Decide Whether Ecuador Stays a U.S. Ally
Polls are open in Ecuador in an election that will decide whether the country turns its back on the U.S. and restores an alliance with socialist regimes in Cuba and Venezuela.
Opinion
Burkean Populism
Greg Weiner wrote an important contribution to the conservative reckoning at hand. He proposes republicanism as a philosophy well suited to cut through the clamor of elites and the condescension of populists.
Who Is an "Extremist"?
A few recent headlines
Again: Where Does DeSantis Get His Apology?
I wondered whether the media would turn on New York governor Andrew Cuomo, and they are. Today the New York Times has a brutal story on Cuomo's handling of the pandemic, particularly its distribution of the vaccine.
Don't Send Kamala Harris to Persuade Joe Manchin
The past four administrations have featured a president who was the charismatic outsider and big-picture face of the administration (Clinton, Bush, Obama, Trump) and a vice president who was the more experienced Washington hand, with ties to Capitol Hill, handling the details behind the scenes (Gore, Cheney, Biden, Pence).
10 ways to fight back against woke culture
I realize the faddish thing to say these days is that we live in the worst, most broken and backward country in the world and maybe in the history of civilization. It's utter nonsense.
Not An Angry Opposition, An Effective Opposition
The Republican Party has a problem: It has too much anger and not enough votes.
Lizard People Update
I very much enjoyed Jim's post on the anti-vaccine nut in Wisconsin who "believes the Earth is flat and that the sky is not real." Because I am as poisoned by politics as anybody else, my first thought was, "I wonder who he voted for."
3 Reasons Puerto Rico Is Far From Ready for Statehood
Puerto Rico has long been stuck in limbo between becoming the 51st state and remaining an unincorporated U.S. territory. But now, with Democrats in control of Congress and the White House, the issue of Puerto Rican statehood is back on the table.
Intersectionality Has Hit The Stop Sign
The favorite theory over how all oppression stems from the same source is having trouble these days
Why Trump Lost
…but almost won.
Marjorie Taylor Greene Is Filling the Void in Media's Appetite Set by Trump
My opposition to Marjorie Taylor Greene is so fervent and all-encompassing that if instantly vaporizing her headlines with the Jewish Space Laser that she believes exists were an option, I would endorse that galactic-level rebuke.
"Systemic Racism" and the Biden Administration
The first two weeks of the Biden administration have been dominated by promotion of "racial equity" and eradication of "systemic racism."
No, Biden Can't Save Us With a 'Reality Czar.' Also, WTF?
It's peak season for terrible ideas from journalists, academics, and politicians about how to combat disinformation and extremism.
"Systemic Racism" and the Biden Administration, Continued
As I noted yesterday, it's expected that the Biden administration will reverse the Trump administration's position supporting the appeal to the Supreme Court by Asian-American students who maintain that Harvard discriminates against Asian-American applicants in admissions (Students for Fair Admissions v. Harvard).
Demography and Destiny
Charles Blow is a New York Times columnist whose output is usually around the bend, even by the low standards of that publication. But his most recent column is surprisingly cogent.
The Federalist's Forecasts Fall Flat
GOP Conference chair Liz Cheney "managed to cling" to her position as the the third-most-powerful Republican in the U.S. House of Representatives yesterday by a margin of 84 votes, 145–61. Cheney's decisive victory will come as a shock to those who take the likes of Florida representative Matt Gaetz seriously. Prior to yesterday's vote, Gaetz took to Steve Bannon's podcast to insist that "we have the votes to remove Liz Cheney." However, he did worry that "somehow the Establishment's going to find a way to kick the question" or "avoid a vote." Cheney herself apparently called for the referendum on her leadership, so Gaetz's already dismal batting average took another dip last night with an "0 for 2" spot.
In the House: Trump is Fad and Cheney is Forever
Well that was interesting. In a secret vote, despite congressmen like Matt Gaetz claiming they had the votes to oust Liz Cheney from leadership, she crushed it. Cheney will remain Chair of the House Republican Conference in a 145-61-1 vote. Cheney, I am told, was the present vote. The anti-Cheney folks were claiming they had more than 100 members ready to oust her. President Donald Trump himself was personally calling Republicans in the House urging them to oust Cheney.
The Shameful Partisan Chutzpah of Brian Schatz
Schatz, who came to the defense of Ilhan Omar, a congresswoman who peddles blood libels, accuses Jews of holding dual loyalties, of hypnotizing the world for evil, and of selling out their country for the "Benjamins," has no moral standing to level such accusations at anyone, even if what he said were true.
22 Choice Quotes from Edmund Burke
As we mark Edmund Burke's January 12 birthday, consider some of Burke's words that Leonard Read found worth sharing.
The Rush to Reconciliation
It's fascinating to watch Democrats in Washington talking themselves in real time into what seems like a serious error.
Justified Anger About 2020 Can't Make Republicans Lose Focus on 2022
As I wrote in Thursday's installment of my Morning Briefing, conservative Republicans are dreaming a lot about 2024 because it's a coping mechanism that helps to ameliorate the pain of the daily slaps upside the head we're getting from the new puppet president.
A New Look at Thomas Sowell, "Great Black Intellectual" Ignored by Left
Thomas Sowell is considered by many to be one of the most influential and brilliant minds of the past half-century. He is most famous for his work as an economist, but is also a bestselling author, syndicated columnist, historian, and academic.
Colleges Would Do Students (and Themselves) a Favor by Adding Certificate Programs
Many college graduates have trouble finding a job that pays well enough for them to cover their student-loan payments. Often, they find out that their bachelor's degrees have left them poorly equipped to deal with the realities of the labor market — generic degrees don't get you very far these days.
Raising hell in Arizona
For decades, Arizona was the reddest of red states. From the crimson cliffs of Sedona to its fiery desert sunsets, this rugged terrain bred Barry Goldwater, the conservative's conservative.
Perfect Troll: Mike Pence Opens "Office Of The Former Vice-President"
Former President Trump has moved back to Florida and opened the Office of the Former President. Mike Pence is now following in like manner and has opened his Office of the Former Vice-President. These two men found a perfect way to publicly troll Joe Biden over his Office of the President-Elect designation during the presidential transition. These are made-up titles, just as Biden's was, and it's amusing.
You're a Good Man, Encyclopedia Brown
If only the town of Idaville were real, then Charlie Cooke would be completely correct about the superiority of the state of Florida.
Some are more equal than others, under the Biden administration Feb
Discrimination is in the eye of the beholder. In the eye of President Joe Biden's administration — as in Orwell's "Animal Farm" — some are more equal than others.
Time to Close Public Schools Forever?
Roger Scruton liked to say the the core of the contemporary left is a "culture of repudiation," in which the inheritances of our civilization must be denied and rubbished precisely because it is our civilization, rather than the imaginary one of the left's making.