News of the Week for Sept. 6th, 2020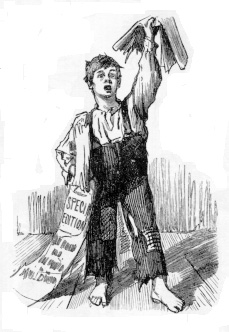 Riots & Revolution
1 man shot, killed near downtown Portland protests Saturday
One man was shot and killed in downtown Portland as dueling demonstrations — one a pro-Trump car caravan and another a counter-protest mounted by various opposing groups — unfolded late Saturday.
Is "Support Peaceful Protest Act" An Answer To Violent Protests?
Another night of violence and lawlessness was experienced in some of the streets of America on Saturday. Democrat-controlled cities on both coasts and in Kenosha, Wisconsin have spiraled out of control. Most of America remains peaceful and calm but it is the ugly scenes of destruction in downtown Seattle, Portland, Washington, D.C., and Kenosha that dominate news broadcasts.
Kyle Rittenhouse's Lawyers Release Statement
This is their version of the key facts
Kenosha Police Union Releases New Details on Jacob Blake Shooting
The key details come in a series of bullet points
Antifa Celebrates After Gunman Kills Trump Supporter Rioters Brand a 'Fascist' and a 'Nazi'
A massive caravan of about 600 trucks drove by Portland on Saturday night as supporters of President Donald Trump protested against the antifa and Black Lives Matter riots on the streets of the Rose City. As some of the Trump supporters drove through downtown Portland, an unidentified suspect shot and killed a man likely connected to the protest. After the man's death, antifa rioters appeared to celebrate. One woman even declared, "I am not sad that a f***ing Fascist died tonight!"
"When you see at least 50 officers, it's going to cause a scene": Eglinton West community distraught after two men arrested and Toronto police injured in altercation now being investigated by SIU
Toronto police say seven officers were injured — including four who were sent to hospital with minor injuries — near a demonstration in midtown, near Eglinton Avenue West and Oakwood Avenue.
Man under investigation in fatal shooting after pro-Trump rally allegedly took loaded gun to earlier Portland protest
A 48-year-old man who was accused of carrying a loaded gun at an earlier downtown Portland protest is under investigation in the fatal shooting Saturday night of a right-wing demonstrator after a pro-Trump rally.
Man suspected in deadly Portland shooting calls himself "100% ANTIFA"
An ex-military man who calls himself "100% ANTIFA" and ready for "war" is being investigated over the deadly shooting of a President Trump supporter in Portland, according to a report.
Chicago Teachers Union Berated for Supporting Guillotine in Front of Bezos's House
"This is an excellent example of why parents need to be able to send their kids to private schools for an actual education."
Wisconsin Governor, Kenosha Mayor To Trump: Don't Come To Kenosha
White House Press Secretary Kayleigh McEnany confirmed on Fox and Friends Monday morning that President Trump will go to Kenosha, Wisconsin as planned on Tuesday. "He's going to show up." A presidential trip to Kenosha was announced Saturday evening after Trump toured Louisiana and Texas to see the damage Hurricane Laura did to the two states.
Sheriffs say they won't help governor's plan to stop Portland protest violence
The sheriffs of Clackamas and Washington County say they will not send staff to help with protests in Portland after Oregon Governor Kate Brown unveiled a plan to address the violence at protests.
Portland Antifa Rioters Celebrate Mayor's Birthday by Setting Off Fireworks at His Condo
On Monday night, the ninety-fifth consecutive night of violent riots in Portland, antifa rioters again harassed the condo building where Mayor Ted Wheeler (D-Portland) ostensibly lives, this time to "celebrate" his birthday. They lit a bonfire in the street in front of the condo building and set off commercial-grade fireworks right outside condo windows. Then they invaded a nearby dentist's office and set it on fire, heedless of the fact that people live in the apartments above it. After the police held themselves back in order to "deescalate" the situation to no avail — surprise, surprise — the cops finally broke up the dangerous riot.
4Chan Does Better Journalism Than CNN, Identifies Portland Shooting Suspect
After a Trump supporter was shot dead Saturday night in Portland, Oregon, images of the suspected shooter were widely shared online and the hackers at 4chan went to work to identify the suspect. Within hours, they had named him as Michael Forest Reinoehl, identifiable by a "Black Power" fist tattoo on the side of his neck. This identification was quickly confirmed by the Oregonian newspaper
Trump To Supporters: Don't Confront Rioters … We're Investigating Their National Conspiracy As We Speak
What do you get when you mix in some good advice, add a pinch or two of "conspiracy theory," and promise it will all bake up well in the future? You get Donald Trump's interview with Laura Ingraham on Fox News last night, in which the president discussed the election, the cities, and the riots. Ingraham pointed out that one of Trump's supporters got murdered challenging protesters in the streets, to which Trump offered the good advice — leave it to the police.
Black Lives Matter Protests Come To Cajun Country
Just as Kenosha, Wisconsin was not expected to be the scene of Black Lives Matter protests, the same can be said for Lafayette, Louisiana. Yet, the protests have come to Cajun country. Lafayette is the center of Acadiana.
Minnesota nonprofit with $35M bails out those accused of violent crimes
A Minnesota nonprofit has bailed out defendants from Twin Cities jails charged with murder, violent felonies, and sex crimes, as it seeks to address a system that disproportionately incarcerates Black people and people of color.
Portland Rioter Allegedly Stabs Two to Death Just One Week After D.A. Dropped Other Charges Against Him
Portland rioter Phillip Lawrence Nelson is now a suspect in a double-stabbing murder that occurred just one week after he was caught and let go by local law enforcement.
Oregon State Troopers Were Deputized By The Feds So They Can Make Arrests On Federal Charges
There are a lot of moving parts to this one so let's quickly recap. There have been 95 straight nights of protests in Portland since the death of George Floyd and on 25 occasions those have been declared riots. Mayor Ted Wheeler has been more vocal lately about denouncing the violence and in response the mob has targeted him at his home with occupations, vandalism, arson and rioting. Mayor Wheeler has now told his neighbors that for their safety he plans to move.
Black law students demand classroom diversity monitors to report "questionable conduct"
The Black Law Students Association at the University of San Diego School of Law is calling for campus administrators to train and post diversity officers in classrooms to observe and report bias and other "disparaging" actions against students of color.
Protests in D.C. After Police Shooting
Washington, D.C., has very strict gun-control laws, which Democrats support, at least until cops try to enforce the law
St. Louis Mayor Is The Next To Bug Out After Protesters Strike
We're starting to see something of a pattern developing among the Democratic mayors in large American cities where protests and riots have gripped the streets. It generally plays out the same way. The mayors are very supportive of the Black Lives Matter movement and say or do whatever they can to appease them. But it never seems to be enough and, before you know it, the protesters wind up camping out on the mayor's doorstep, not at City Hall, but at their personal home. So what do they do then? They either call in the goon squads to keep the riff-raff away (as was done by the Mayor of Chicago) or they pack up and move (as happened most recently in Portland).
Coming Soon To Our Nation's Capital: A Comprehensive Purge
Mayor Muriel Bowser of the District of Columbia created a D. C. Facilities and Commemorative Expressions (DCFACES) Working Group to review the hundreds of public buildings and spaces in the District, and make recommendations as to whether they should be renamed. The Working Group has now submitted its report; it is embedded below.
Scorched: Leftists made a tactical error in Kenosha
Riots and looting in Seattle, Portland, and Chicago are one thing, but we're not used to watching such events in the Kenoshas of the world, which are much smaller cities not known for leftism.
Man Suspected of Gunning Down Trump Supporter in Portland Is Killed When Marshals Try to Arrest Him
The man who appears to have admitted to shooting and killing a supporter of Donald Trump in Portland on Saturday was killed Thursday night as U.S. Marshals moved in to arrest him.
"100% Antifa" Is Now 100% Dead
Michael Reinoehl has become the only kind of good Antifa
Officers Recover Weapons, Shields, and Spike Strips During Park Cleanup
Officers providing security during a Seattle Parks Department cleanup Tuesday morning at Cal Anderson Park recovered homemade spike strips, weapons and dozens of makeshift shields inside of tents in the area.
Jacob Blake Appears in Court to Faces Charges of Sexual Assault
Jacob Blake, whose shooting on August 23 by police sparked violent protests in Kenosha, Wisc., and elsewhere, appeared virtually in court on Friday to plead not guilty to sexual assault charges that were filed against him in July.
The Deeply Pessimistic Intellectual Roots of Black Lives Matter, 1619 Project, and Much Else in Woke America
If much of the dire rhetoric behind America's moment of racial reckoning seems from an oppressive world of a half-century ago, that's because it comes from "critical race theory," a decades-old philosophy deeply skeptical about the possibility of racial progress.
'This Is Where They House the Rioters!' City of Portland Houses Some Antifa Rioters Destroying the City
Portland is wittingly or unwittingly housing some of the very same destructive rioters who have been tearing apart the city since May 28.
'You're Not Allowed To Film': The Fight To Control Who Reports From Portland
Both sides are getting their information through purposely bottlenecked media reports, and the results are predictably distorted and dangerous.
Black Lives Matter Activists Shut Down The I-5 In Seattle, Nine Arrested
A group of Black Lives Matter protesters who call themselves Morning March shut down half of the I-5 freeway into Seattle Friday morning. After lecturing people with a bullhorn for half an hour police arrived and arrested nine people. At least one driver had to be dragged out of his vehicle. All of this was captured on video because a reporter from The Stranger was in one of the cars that blocked traffic.
The Latest From Portland And Rochester
Last night, in a residential area of Portland, Antifa rioters battled police officers. One rioter threw a Molotov cocktail at policemen; it fell short and set one of his fellow radicals on fire.
Revolutionary Martyrs
When political conflict crosses over into physical force, ideological "martyrs" are inevitably created. For the dead, it's a tragedy, but to their causes, it is often a windfall. In the immediate aftermath of the German defeat in the Great War, the Communists attempted an armed insurrection, which ended in failure.
Armed Protesters Square off in Louisville on Derby Day
Black Lives Matter protesters were confronted by pro-police militias on Saturday in Louisville, Kentucky, home of the Kentucky Derby horse race. There were some skirmishes between the groups but there was no real violence.
Corona Virus
Kamala Harris : COVID-19 Vaccine Is Not To Be Trusted During Trump Administration
Imagine running for vice-president of the United States with the Democrat nominee for president. Then that person sits for an interview with the Democrat propaganda wing of cable news for that network's Sunday morning and admits she is so Trump deranged that she wouldn't take a COVID-19 vaccination developed during his administration. You don't even have to imagine it. The interview will run Sunday morning, you can just tune in and watch for yourself.
What does prohibiting profit have to do with preventing the spread of a virus?
Today, we find the definition of arbitrary and capricious on page 3A of the morning paper.
Election 2020
Democratic operative says he's been committing voter fraud for decades, warns there's a 'war coming November 3rd over this stuff'
An anonymous Democratic operative revealed he has been rigging mail-in ballots for decades.
Trump Campaign Playing a Dangerous Game Bragging About His Support for the LGBT Revolution
The Trump campaign on Monday sent out an email blast saying Joe Biden's record on LGBT issues is "nothing to be proud of," adding that the former vice president is "far from the champion for LGBT Americans that he claims to be."
Joe P. Kennedy III, First From Political Family to Lose a Race in Massachusetts
Incumbent Ed Markey's recent push to the progressive side of the party helped push him over the line.
Poll: North Carolina Senate Race Tied
The latest poll of North Carolina, conducted by East Carolina University immediately following the GOP convention, shows Donald Trump leading Joe Biden 49 percent to 47 percent and incumbent Republican senator Thom Tillis tied with Democrat Cal Cunningham
Maine is still fighting over ranked-choice voting
I'm old enough to remember the days when people just showed up and filled out a ballot on election day if we needed to pick new elected officials or decide on various ballot measures. And when it came to selecting our representatives and leaders, you looked over the field of qualifying candidates and selected the one you liked best. That quaint idea is starting to fade away in more and more place thanks to the hot new trend of ranked-choice voting. The first state to fully adopt it was Maine, back in 2015. While some residents seem to be okay with this scheme, others have continued to protest and bring the issue before the courts. That's happening yet again this month, with a challenge to the ranked-choice voting system coming before the state's supreme court. But rather than looking to scrap the plan entirely, this challenge seems to involve more technical and logistical issues dealing with the collection of signatures for a referendum on the system.
Former Michigan GOP Governor Rick Snyder Endorses Biden
Rick Snyder, who served as Michigan's GOP governor from 2011 to 2019, declined to endorse Donald Trump or Hillary Clinton in 2016, but this year he's backing Joe Biden.
A New Middle East of Arab-Israeli Rapport? Not So Fast
In a "major boon for Israeli air travel," The Times of Israel reports, "Saudi Arabia [has] announced that it will henceforth allow flights from 'all countries' to cross over its airspace on flights to or from the United Arab Emirates."
Steve Scully, An Update
Yesterday, in discussing the three moderators selected for the presidential debates, I described Steve Scully as probably "down the middle" and probably a "straight shooter," as opposed to being pro-Democrat. That's my impression of his work.
Internal Poll: Michigan Senate Race Is Narrowing
According to a new internal poll conducted on behalf of the Michigan Senate campaign of Republican John James, his race against incumbent Democratic senator Gary Peters is in a dead heat.
DOJ Investigating Social Media Companies For 'Illegal Campaign Contributions' For Their 'Algorithm' Censorship Against Conservatives
As leftwing media, which pretty much covers the majority of mainstream media, continues to carry water for the social media giants, run by admitted liberals, with claims that the censorship of conservatives is just a "conspiracy theory," we note that the MSM's influence is yet again in a downward spiral, because Americans have stopping buying the "fake news" the media has been selling.
Gun Rights
As American Gun Sales Hit Record High, Tips for New Owners
Americans are buying guns at a record pace. A surprising number of the sales are from first-time firearm owners, says Stephen Gutowski, a reporter at The Washington Free Beacon and a certified National Rifle Association instructor.
The Second Amendment is Alive and Well: We Need Your Help
To understand what a person thinks, listen to what they say. To make sense of what they believe, watch what they do. Throw this maxim at America, and what you will see is a crisis of identity. The mouth speaks one way, but the body moves another.
Hide the Decline
Environment &
"Green Energy"
Record Global Crop Projections Destroy Media Lies and Gloom
The International Grains Council (IGC) is reporting that global corn, wheat, and rice production is on pace to set new records this year, destroying an incessant parade of media claims that global warming is devastating crop production.
Scientists turn nuclear waste into diamond batteries
They'll reportedly last for thousands of years. This technology may someday power spacecraft, satellites, high-flying drones, and pacemakers.
Obamacare
Government in Healthcare
Canadian Disabled Seek Euthanasia Because of Poor Social Services
Disability-rights activists are some of the greatest and most effective opponents of assisted suicide/euthanasia, correctly identifying it as a form of discrimination.
Assisted suicide, euthanasia more than 10 times higher than predicted in Australian state
While the Australian state of Tasmania is debating a bill that would legalize assisted suicide, the state of Victoria reported more than ten times the anticipated number of deaths from assisted suicide and euthanasia in its first legal year.
War & Terror
Will China Trigger A War?
Jim and Austin examine the possibilities of China triggering a war in the South China Sea. They, also, explore the recent launch of a Chinese anti-carrier ballistic missile.
Russian Navy Submarine Surfaces Off Alaska; Likely Same One That Fired Cruise Missile Earlier In Exercise
A Russian submarine reported off the Alaskan coast on Thursday is likely to be the same one that fired a cruise missile in a naval exercise. U.S. Northern Command (USNORTHCOM) stated that the submarine surfaced and is being monitored by U.S. forces. It may have surfaced because of an emergency. And it is not the only unusual Russian Navy submarine movement that has caught analysts' attention.
Leftwing Violence Started After Obama Said to Take Guns to Knife Fights
In 2009, as the tea party formed to fight against the growth of government and Obamacare, media talking heads depicted the tea party as racist and violent. In the August recess of 2009, there were six arrests at congressional town halls, each of which the media trumpeted as proof the tea party was violent. In fact, all six arrests happened at a single townhall meeting and five of the six were union activists beating up a conservative black man.
A New Middle East of Arab-Israeli Rapport? Not So Fast
In a "major boon for Israeli air travel," The Times of Israel reports, "Saudi Arabia [has] announced that it will henceforth allow flights from 'all countries' to cross over its airspace on flights to or from the United Arab Emirates."
Xi Orders Increased Tibet Repression to Fight "Splittism"
The Chinese Communist Party loathes all religion as competing with the government's intent to force the people of China to give full and undivided fealty to the State. Falun Gong are arrested and organ harvested. Uyghur Muslims are placed in concentration camps, their women forcibly sterilized, and their children removed from homes for political indoctrination. Christian churches have been blown up and the social-credit system will soon socially excommunicate people faith if they dare attend church.
Is Russia Helping Iran Track F-35 Stealth Fighters?
A Russian-made Rezonans-NE radar system sold to Iran had reportedly successfully spotted and tracked U.S. F-35 fighters near Iran's border in January–or is this just hype?
Uighur doctor tells ITV News of disturbing testimonies of 'forced abortions and removal of wombs' in China
A beauty salon in an Istanbul suburb is not the place you would expect to hear some of the gravest accusations against a government.
U.S. Navy Is Ready to Deploy New Ship-to-Shore Amphibious Landing Craft
Built by Textron Systems, the new Ship-to-Shore Connectors are now being delivered to the Navy through a $386 million deal to deliver the first fifteen. The first one was delivered earlier this year.
China seems to have launched a secret reusable space plane
China appears to have launched an experimental space plane earlier this morning, which may be the precursor to a vehicle that can carry humans to and from space.
National
Elon Musk shows Neuralink brain implant working in a pig
"It's like a Fitbit in your skull," the SpaceX and Tesla leader says of Neuralink's brain-computer link technology.
Artificial pancreas controls diabetes in kids over 6, trial shows
An artificial pancreas system is safe and effective at managing blood sugar levels in kids as young as age 6 with type 1 diabetes, according to a new study.
Former Obama AG Loretta Lynch is conducting 'independent review' of Syracuse University Police
Syracuse University recruited former United States Attorney General Loretta Lynch to investigate the school's public safety department.
Washburn removes Jefferson & Franklin statues before students even call for them to go
Statues of Thomas Jefferson and Benjamin Franklin have been removed from the Washburn University campus.
"1776" Initiative Is Helping Turn Civics Education Around
Entrepreneur and civil rights movement veteran Robert L. Woodson, Sr. believes that American civics can help save our country–and that's the mission of "1776," a major initiative launched earlier this year by the Woodson Center, which Woodson founded to give local leaders the training they need to improve their communities.
English class focused on antiracism forbids "disparaging commentary"
"We have the collective right to educated opinions," University of Louisville scholar tells students
L.A. County Seeks To Evict Grace Community Church After Losing Lawsuit
The ongoing battle between Los Angeles County and Grace Community Church's Pastor John MacArthur has taken another bizarre turn. As you may recall, the county has lost a series of court battles where it attempted to prevent Pastor John from holding indoor services, seeking to impose stiff fines on the church if he failed to comply with the county's mandates. With the next phase of California's reopening looming and indoor services (with social distancing protocols in place) set to resume, you might think that everyone would return to their corners and let this ugly bit of history slide into the memory hole.
Bogus Fact Checks on Suburban Zoning Issue
Although a small army of media fact-checkers claim otherwise, Joe Biden wants to end single-family zoning in America's suburbs. On the first night Republican National Convention, Patricia McClosky said that Joe Biden and the radicals now running the Democratic Party "want to abolish the suburbs altogether by ending single-family home zoning." McCloskey's claim set off a frenzy of media fact-checks, all insisting that it just isn't so. Nonetheless, McCloskey had it right.
UCLA students push to rename buildings after 1960s Black Panther members
Students at UCLA call for iconic stairs and administration building to be renamed.
Critical Race Theory And The War On Standards
In the mid-1960s, when colleges began admitting black students who didn't meet the standards applied to white ones, some observers presciently warned that the students admitted based on race preferences would carry a stigma. To my knowledge, however, no one one was prescient enough to realize that, in response, Blacks would try to stigmatize Whites — including those granting them the benefit of preferential treatment and those suffering the burdens — or that this effort would give rise to a radical, anti-White intellectual movement.
California AG Xavier Becerra's "Sneaky" Power Grab
The bill is a tacit admission that AG's office may not have had the resources to do its job properly
Police Chief: "When You Point a Gun at Officers, Expect to Get Shot"
OK, folks, I hereby officially pronounce the "Police Activity" YouTube channel to be The Best Thing on the Internet. While I'm trying to maintain my sanity during the current campaign season — the polls are tightening, and Democrats are planning to steal the election by mail fraud — what I need is a distraction, and nothing is more soothing to my nerves than watching bodycam videos of bad guys getting shot by cops.
In Foreboding Ruling, Appeals Court Says Transgender Students May Use Restroom of Choice
A federal court decided last week that schools can't ban students from using the restroom that matches their desired gender identity, in what Buzzfeed News called "a significant legal win for transgender rights."
Pelosi Salon Owner Now Receiving Death Threats
It was tempting to begin this article by asking if we may have possibly entered the dumbest news cycle of 2020, but that ship probably sailed months ago. Still, this inane story doesn't show any signs of going away, so let's just solider on as best we can.
Pasco's sheriff uses data to guess who will commit crime. Then deputies "hunt down" and harass them.
A Times investigation into an intelligence program that turned into a system of organized harassment.
APA calls for true systemic change in U.S. culture
The association is working to dismantle institutional racism over the long term, including within APA and psychology
The Communist Roots of "White Privilege"
You'll never be radical enough.
Princeton's President Cops To Running A Systemically Racist University
Christopher Eisgruber is the president of Princeton University. He has been since September 2013. Before that, he was Princeton's provost for nine years.
UCLA students demand removal of computer science department chair who chided "PC police"
Eliezer Gafni, the recently appointed chair of University of California Los Angeles's Computer Science Department, has barely completed his first month on the job and students are already calling for his replacement.
UCSD 'Anti-Racism Challenge' claims American policies are 'grounded in white supremacy'
A 21-Day "Anti-Racism" Challenge series aims to help participants understand race, power, and supremacy.
Woke and Illegal Racial Quotas
According to this Bloomberg News story, woke companies are now adopting blatant racial quotas. The brief suggestion to the contrary in the news story notwithstanding, this is illegal (see the discussion of the case law for Title VII of the 1964 Civil Rights Act in the various articles under the "Employment" section here). I look forward to the complaints that will be filed by the U.S. Equal Employment Opportunity Commission and the Department of Labor, as well as those by employees and applicants for employment themselves.
Parents Sue Montgomery County Schools Over Race Discriination
I've written before about how Montgomery County, Maryland, where I live, discriminates against Asian-Americans in education. The discrimination consists of limiting the number of Asian-Americans admitted to the County's "magnet" programs for gifted students.
Crazy People Are Dangerous
If you want the phrase "died in a hail of police gunfire" to be included in your obituary, just follow the example of Megan Rivera, 22. She and her boyfriend, De'Angelo Brown, 30, were already wanted for criminal charges in South Carolina when they carjacked a Toyota from a 72-year-old woman less than two weeks before Christmas in 2018. Now, I don't know about you, but anytime a criminal carjacks an old lady, I always hope their life of crime ends in a hail of police gunfire. In this case, the happy ending happened in West Memphis, Arkansas, on the night of Jan. 16, 2019, about a month after the carjacking. A police officer spotted the stolen Toyota and turned on his blue lights, then the car took off, beginning a high-speed chase that lasted more than 10 minutes.
White George Washington U. Professor Admits She Lied About Being Black
"To an escalating degree over my adult life, I have eschewed my lived experience as a white Jewish child in suburban Kansas City under various assumed identities within a Blackness that I had no right to claim"
Syracuse prof proclaims, justifies bias against Republicans in memo sent to class
A Syracuse University professor emailed a memo to his class warning his students that he does not tolerate support for President Trump.
Trump orders stop to 'White privilege' diversity training in federal government
President Trump has ordered his administration to stop paying for so-called "critical race theory" diversity training in federal agencies, with a top official calling the sessions "un-American propaganda," The Washington Times has learned.
Vanderbilt quiz: Constitution was "designed to perpetuate white supremacy" and protect slavery
A quiz given to students at Vanderbilt University recently asked: "Was the Constitution designed to perpetuate white supremacy and protect the institution of slavery?"
University of Rhode Island to remove murals commemorating WWII veterans for lack of diversity
Several murals inside the student union at the University of Rhode Island are scheduled to be removed for their display of "predominantly white" figures.
The Case of the Non-Compliant Motorist
"Step out of the car." This is a simple sentence. You don't need a Ph.D. in linguistics to understand the meaning of "step out of the car." When this sentence is spoken by a man with a badge and a pistol, the driver of a motor vehicle has a legal obligation to comply with the officer's command.
Washington and Lee University Offers Course on "How to Overthrow the State"
"How will you attain power? How will you communicate with the masses? How do you plan on improving the lives of the people? How will you deal with the past?"
Short Circuit: A Roundup of Recent Federal Court Decisions
The Kentucky Derby, phone tapping, and asylum.
USC "Casting Insult Toward the Chinese Language"
More on the Mandarin "neige" controversy.
Economy & Taxes
Another Good Jobs Report
Another 1.4 million payroll jobs were added in August, which means that about one-half of the total job losses due to the coronavirus shutdowns have now been made up. The unemployment rate fell 1.8 points to 8.4%, the second-largest drop on record (after June).
International
Quran-Burning Danes Pledge New Demonstration in Sweden Despite Muslim Riots
Hard Line party leader Rasmus Paludan slammed the Swedish authorities' efforts to ban the Quran-burning as attacks on freedom of expression, as well as the passivity of the Swedish police that allowed violence to escalate, and pledged further demonstrations.
Japanese company successfully tests a manned flying car for the first time
A Japanese company has announced the successful test drive of a flying car.
Gustavo Mirabal: Chavista Frontman Planned His Sister's Assassination
Lawyer María Gabriela Mirabal recounted on Twitter the horror she experienced when her own son beat her up and threatened to kill her for giving away Gustavo Mirabal as a frontman for Alejandro Andrade.
Dice Games and Sex Ed
What happens when you leave sex education to a bunch of loud and aggressive activists, most of whom neither have nor understand children? You get the hyper-sexualized and wildly inappropriate degradation of children in the classroom. The Times of London recently reported that the British government has given Proud Trust, an LGBT charity, over $100,000 to teach children as young as 13 about obscure adult behaviors by use of dice games.
Still no news of nuns "disappeared" since Mozambique jihadist attack
So far the authorities have not given any explanation as to what has happened to these two religious and the more than 60 individuals who were present in their convent at the time of the attack.
A food crisis in China?
Severe flooding, insect infestation, and COVID-19 may be contributing to a food shortage
Trump oversees economic deal that includes Kosovo recognizing Israel, Serbia moving embassy to Jerusalem
The European Union had mediated talks for more than a decade
Extinction Rebellion chief hits out at "parasitic hard-left" ahead of protest week
A LEADING Extinction Rebellion organiser has hit out at "parasitical" far-left factions which he admitted were trying to infiltrate the group.
Is it time to decolonize your lawn?
The traditional lawn – manicured, verdant, under control – now finds itself at the confluence of two hot-button issues: climate change and Indigenous rights
Man blows up part of house while chasing fly
A man has blown up part of his house in France while trying to swat a fly.
Opinion
The Left Is Racing to Get 'Woke' Enough, But Who Is in Charge of the Clattering Train?
Joe Biden and his vice presidential running mate Kamala Harris recently denounced the riots which have shaken a number of largely Democratic-run cities. Some observers have suggested the riots are now hurting Biden's presidential election prospects.
How American Civil Society Depends on Marriage, Family
American civil society is facing a serious domestic threat: Marriage is declining and family stability with it.
Racial Classification at Birth
For decades, the CDC has collaborated with the states to collect data on births in the United States. Among the data collected is "race."