News of the Week for July 26thth, 2020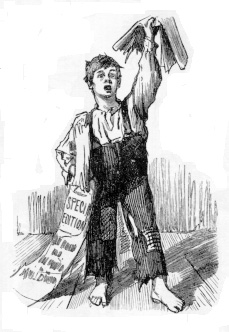 Riots & Revolution
Portland Fights for the Title
I suggested a week ago that Minneapolis might have surpassed Portland in the race for the title of America's Worst-Governed City. That apparently spurred Portland residents to redouble their efforts, and today that city stands unchallenged as America's worst.
A brief history of Antifa: Part I
Empirical and anecdotal evidence shows that Antifa is, in fact, highly networked, well-funded and has a global presence. It has a flat organizational structure with dozens and possibly hundreds of local groups.
Virginia Pastor Stabbed During Bible Study at Church Led by Redskins Chaplain
On Saturday, an assailant stabbed a pastor and wounded two parishioners in a violent knife attack during a Bible study in Chantilly, Virginia. Fairfax County Police Chief Ed Roessler attended the Bible study and helped restrain the assailant along with another church member. Brett Fuller, the senior pastor of Grace Covenant Church (the site of the stabbing), also serves as the chaplain for the Washington Redskins.
Portland MOMTIFA Sets Leftist Narrative: 'I Don't See No Riot Here.' Don't Believe It for a Second.
On Sunday night, the left-leaning media and antifa-denying Democrats threw a Hail Mary. After 51 nights of violent antifa riots and after President Donald Trump sent federal troops to help restore law and order, a group of mothers marched with protesters in front of the Justice Center in Portland. These "MOMTIFA" activists chanted, "I don't see no riot here, take off your riot gear!" While the MOMTIFA presence is driving media coverage, the mothers later cleared out and the rioting resumed. Antifa rioters dismantled a heavy-duty fence and attempted to use it to barricade the federal courthouse before starting a bonfire, apparently aimed at burning down the courthouse.
This Activist's Marxist Brainwashing Explains Why Antifa Has Terrorized Portland for 51 Nights
On Friday, before the fiftieth night of violent antifa riots, a protester who identified herself as an "Afro-Indigenous non-binary local organizer" declared that she is advocating for the abolition of "the United States as we know it." This brief declaration arguably encapsulates the destructive spirit of antifa and the impetus behind the violent riots that have ravaged the streets of Portland.
More Information, Photos Emerge Of "Elite" Unit Deployed To Portland To Stop "Violent Extremists"
The Department of Homeland Security (DHS) recently deployed an elite unit of law enforcement operators to Portland this week under President Donald Trump's Executive Order on Protecting American Monuments, Memorials, and Statues and Combating Recent Criminal Violence.
Portland Organizer Calls For "Abolition Of The United States", Silence From Mainstream Media
The protests that began with Black Lives Matter in Portland, Oregon have turned into Antifa riots. There is nothing peaceful about them, only destruction and chaos. This is the plan. Saturday one organizer clearly stated the goal – the abolition of the United States as we know it. It doesn't get much clearer than that.
Portland's Mayor Is Still On The Side Of The Rioters
While I'd have loved to come to you this morning with some good news out of Portland, Oregon, I'm afraid that there isn't much in that category to be found. The situation on the streets there continued to deteriorate last night, with rioters once again attempting to seize control of public property, both state and federal, eventually setting fire to the Portland Police Association building. The federal building in downtown Portland was similarly attacked, with rioters tearing down barricades that were constructed to prevent the mob from overwhelming the facility. In response, as shown in one of the more underwhelming headlines to be seen at CNN in recent memory, the police "asked the protesters to leave" or face possible arrest. Presumably, they are still acting under the direction of Mayor Ted Wheeler.
Seattle: Vandals With Baseball Bats Leave A Trail Of Destruction, 12 Officers Injured
It seems like Seattle anarchists are tired of Portland getting all of the attention. Sunday, a group of several hundred, some carrying baseball bats, split off from an ongoing protest march and left a trail of destruction.
Preliminary Results: Oxford Vaccine Boosts Antibodies — And T-Cells — In Trials
Any progress on a vaccine is important but this one's especially important for two reasons. One: Oxford's leading the pack (in the western world) in the race to be the first to develop an effective vaccine. It's already in phase three of trials; the leading U.S. competitor, Moderna's mRNA vaccine, is entering phase three now. If Oxford were to stumble, the wait for a vaccine would get longer. According to today's preliminary results in the The Lancet, they have not stumbled.
Rioter Claims Molotov Cocktails Are A Form Of Free Speech
Try to put yourself in this guy's shoes for a moment just to get an idea of how unfair law enforcement officials and the courts can be. Imagine that it's a pleasant, sunny day near the end of May in Washington, DC. You decide to go out with a bunch of your fellow peaceful protesters and make your voices heard. Then, just to add some emphasis to the statement you're making, you light up a Molotov cocktail and chuck it at a police station. The cops, with their usual intolerant attitude, take a dim view of your literally flaming rhetoric and arrest you. What do you do then?
Woman fatally shot after asking man to stop setting off fireworks
A Brooklyn woman was gunned down when she confronted a man setting off illegal fireworks, police sources said Saturday.
Defundorama: Minneapolis Police "Disbanding" Via Disability Claims?
The Minneapolis city council wants to dismantle its police force. It may not get the chance, however, as the police officers themselves may accomplish it first. The city has received an overwhelming number of disability claims from law enforcement that might sideline a quarter of its police force.
The Dehumanization of Blacks
If you take black and white left-wing rhetoric seriously, blacks are not human beings like members of other races. They are first and foremost black; they are human beings defined before anything else by their color — not their humanity, their personality, their character, their mind or their heart. So much so that, according to white and black leftists, if you dissent from this racist view, you are now labeled racist.
Antifa Rioters Fire Mortars at Seattle Police Stations, Smash Windows at Amazon, Starbucks, Walgreens
On Sunday, what began as a peaceful protest in Seattle devolved into violent riots, vandalism, looting, and arson. Antifa rioters tore a devastating path through the city, smashing windows at the municipal courthouse and at various businesses — including storefronts for Amazon Go, Starbucks, and Walgreens — they targeted both the West Precinct Police Station and the East Precinct Police Station (the site of the Capitol Hill Autonomous Zone Occupied Protest last month). They fired mortar-style fireworks at both stations, causing a fire in the East Precinct station.
She called institutional racism a "myth." Syracuse won't punish students threatening her, she claims.
Critic predicts she'll "get a bullet in the head for being racist"
Body found in Minneapolis pawnshop that was torched in George Floyd protests
A charred body was found in the wreckage of a Minneapolis pawnshop this week — nearly two months after the building was burned down in the protests that followed George Floyd's police-custody death.
"Why didn't they help my son?" Mother of black teen slain in Seattle's disbanded CHOP zone to slap city with wrongful death suit
The family of a young black man shot dead in Seattle's former protest encampment, known as "CHOP," has filed a wrongful death claim against the city, arguing first responders failed to offer help as the 19-year-old bled to death.
1619 Project Founder Ups Her Racism Game, Decides Asians Aren't "People of Color"
It's another day ending in "y" so that means the founder of the 1619 project has said something ridiculous again. Nikole Hannah Jones took to Twitter to argue about school demographics and decided she is now not just allowed to make up American history, but that she is the arbiter of race itself as well. In that argument she proclaimed that Asian people aren"t "people of color" because she didn't like that someone had pointed out a school was majority Asian.
Anti-cop 'mob' swarms Back the Blue event in Denver, bloodying several before shutting things down: reports
Acting Deputy Homeland Security Secretary Ken Cuccinelli tweeted, 'These tyrannical, left-wing anarchists hate free speech. If you do not agree with them, they believe you must be beaten down – literally'
NBC/WSJ Poll: Actually, We Should Remove Confederate Statues And Let Athletes Kneel At The National Anthem
Not only is the country divided on race — now even the pollsters are divided on it. Earlier today, Jazz wrote about the Washington Post/ABC poll that delivered some counterintuitive results on the agenda items of Black Lives Matter and "woke" protesters. Defunding or reducing funding for police? Oppose, 40/55. Remove Confederate statues? Oppose, 43/52. Ditto for renaming military bases, 42/50.
California City Scrubs BLM Street Mural Rather Than Approve MAGA Mural
The ongoing battle over so-called "murals" decorating our nation's streets took yet another strange twist last week. Out in Redwood City, California (population 86,000), city officials had given a local artist named Dan Pease permission to paint a huge Black Lives Matter display on Broadway in the center of town on the 4th of July. That situation held for a while, but as of the morning of Friday, July 18th, the mural had mysteriously vanished in its entirety. You'd be forgiven for suspecting that some opponent of the movement had come in and "defaced" it or painted over it, but that wasn't the case.
Michigan to require all medical professionals to undergo implicit bias training
Michigan medical professionals will need to undergo implicit bias training in order to be licensed by the state, Gov. Gretchen Whitmer and state leaders announced Thursday.
New York City Shuts Down Its "Occupied" Zone
While it hasn't gained nearly as much media attention as the criminal occupation force in Portland, Oregon, New York City has had its own "CHOP" zone in place since June 21st. Originally known as "Occupy City Hall" by organizers, the encampment was later renamed Abolition Park. In a rather bold move, the occupiers set up camp almost literally on the Mayor's doorstep in City Hall Park. Despite the fact that the site quickly attracted all of the filth and sporadic crime we've grown used to in these encampments, Mayor Bill de Blasio spent the past month defending the occupiers and insisting that everyone needed to listen to their very important message.
Should We Just Let Portland Burn?
Unless you're one of the people who get virtually all of their news by watching CNN or MSNBC, you're probably aware that the situation in Portland, Oregon has gone from bad to worse to total crapstorm over the past month or two. The police have lost control of various sections of the city, sometimes for weeks at a stretch. The "peaceful protests" that our MSM talking heads love to go on about regularly spin-off violent mobs who smash in storefronts, loot everything that's not nailed down, and set fire to the rest. So the question before us today is whether or not we should allow this demented social experiment to run its full course and just see what happens.
Portland: Antifa "Moms" Provide Human Shield Against Federal Law Enforcement
Chant "Leave our kids alone" and "Moms are here, Feds stay clear"
Conservative Student Leaving Syracuse University Due to Harassment and Threats
"These occurrences happen daily on campus and online with no pushback from the administration."
UW-Madison announces new black campus crest for student-athletes in support of BLM
Black W replaces formerly white W
WCSU Colonials may soon be the "Whales" because whales have 'knowledge of both life and death'
A Connecticut university is responding to student complaints about its "Colonials" nickname, claiming that it perpetuates "racism" and "white male privilege."
Millennials, Gen Z more likely to think founding fathers are 'villains'
According to the results of a poll recently released by Fox News, respondents aged 18-30 were most likely to describe the founders of America as villains.
"Law & Order: Portland Edition"
Today on The Editors, Rich, Charlie, and Luke discuss the legalities of federal law enforcement tactics in Portland, the hypocrisy of the Lincoln Project, and more. Listen below, or subscribe to this podcast on iTunes, Stitcher, Google Podcasts, Spotify, or TuneIn.
The Mess in Portland
Progressives blame Trump for the disorder they've tolerated.
Oregon AG Seeks Restraining Order Against Federal Officers In Portland
Oregon Attorney General Ellen Rosenblum filed a request for a temporary restraining order against federal officers in Portland. Today U.S. District Court Judge Michael Mosman heard arguments in the case. Mosman works inside the Mark O. Hatfield Federal Courthouse which has been the focus of protesters for several weeks and which is also the building federal agents in Portland have been trying to protect.
Philadelphia's Top Prosecutor Is Prepared to Arrest Federal Agents
After Trump said he would send agents to more cities, Philly's district attorney lays out how he might criminally charge federal officers.
Is Minneapolis Now Defunding The Policing Alternatives, Too?
Minneapolis can live without a police force, the city council argues, because they can deploy alternatives to prevent crime in the first place. They want to "reimagine" law enforcement in terms of social work, with interventions by community groups and their experts rather than armed officers of the law. That will help de-escalate situations and lower the crime rate, the council argues as it pursues a change to the city charter to eliminate the police department.
Crazy People Are Dangerous
Shane Green, 58, lives in Portland, Oregon, which for the past eight weeks has been the scene of Antifa/#BlackLivesMatter riots. Do the radical protesters actually want to help black people? Or are they just a bunch of anarchist scum who hate cops? Shane Green needed help, and by "help" of course I mean, confinement in a psychiatric ward
She's Been on the Ground Covering Portland Protests. Here's What She's Seen.
Shelby Talcott, a reporter for The Daily Caller, been covering protests in the weeks since the death of George Floyd, including in Seattle and Washington, D.C. She most recently has spent time in Portland, which has become extremely violent in the past weeks. She joins The Daily Signal Podcast to discuss what she has seen and experienced.
Charges Pending Against Man in Photo Kneeling on Child's Neck With Caption "BLM Now"
The child did not suffer any injuries.
NYT announces education podcast titled, "Nice White Parents"
"To understand what's wrong with our public education system, you have to look at what's arguably the most powerful force in our schools: White parents."
Saying policing is rooted in "slave patrols," Duke students demand all campus policing be abolished
Students say all policing is "inherently rooted in white supremacy"
Baseball Demonstrates That America Has Become a Theocracy
The Founders did not intend for America to have an official national religion, and certainly not an official national denomination. Yet we do.
Chicago Mayor Solves City's Crime Problem by Removing Columbus Statues
Chicago has been plagued by riots, vandalism, looting and arson — to say nothing of homicide, which has increased more than 30 percent, with 434 people killed so far this year — but Mayor Lori Lightfoot has solved the problem by eliminating the statues that were causing it
Polling: Cancel Culture Is Real and Silences Conservatives Most
"Strong liberals stand out … as the only political group who feel they can express themselves."
Teachers' Unions Make Far-Left Political Agendas Conditional for School Reopening
But it's For The Children™, right?
"Wokeness is being pushed on everyone"
Helen Pluckrose on the dangerous explosion of critical social justice.
Baseball, Hot Dogs, and BLM
All the Yankees and Nationals on the field took a knee before the game last night, after listening to a voice-of-god social-justice oration from Morgan Freeman and holding a long black cloth together. This quasi-religious ceremony — ridiculously solemn, with no evident dissenters — was another indication that BLM is being made into part of the American civil religion
My Dear Wormwood, on the Matter of "Racists" and "Debate"
Congratulations on your continued efforts to educate the patient on the flexibility and efficacy of the term "racist." He appears, quite clearly, to appreciate that its use instantly confers upon him the status of the aggrieved (and, thus, the morally superior) in any debate. Indeed, where properly used, the term forecloses debate altogether, for his opponent will fear "cancellation." A wonderful tool to advance radical or ridiculous propositions that otherwise could not survive even minimal scrutiny!
Are Substack Letters Cancel-Proof?
In reality, people who are building large enterprises on Substack are making a very big bet that the newsletter platform will somehow prove immune to the pressure campaigns that have been so successfully deployed against Twitter, Facebook, Patreon, etc., and even against website-hosting companies.
The Campaign to Rewrite American History
Our many intellectuals who despise private property, free enterprise, limited government, and individual liberty believe that their project of fastening us with omnipotent government won't work unless they get most Americans to revile our history. They're probably correct about that.
Police officers shouldn't be responding to rape calls if the suspect runs away, Minnesota AG Keith Ellison says
Many victims might disagree
A&E Has Lost Half Its Viewers Since Dropping "Live PD"
Network's prime-time viewership was up 4% this year before it canceled its hit police reality show, Nielsen data show
Dear White Parents, Stop Caring About Your Children
Wokeistan's premiere propaganda organ, The New York Times, would like all you white parents to stop thinking about what's best for your children. Really, don't you know how RAAAACIST that is?
Baltimore And Philly DAs: If Trump Tries To Pull A Portland In Our Cities, We'll Arrest His Federal Agents
In case you thought 2020 wasn't insane enough, imagine Philly P.D. trying to take armed DHS agents kitted out like U.S. soldiers into custody as hordes of protesters and Antifa jeer both of them.
Orchestrating Outcomes: NY Times' Music Critic Says Blind Auditions Should End To Ensure Racial Equity
Last Thursday the NY Times' classical music critic made a very odd but not terribly surprising suggestion: Classical orchestras should stop trying to be so impartial. Instead, he suggests it's time for orchestras to start giving preference to race to ensure that the musicians collectively look like the cities in which they are based.
Giants' Sam Coonrod Explains Not Kneeling for Moment of Unity: "I'm a Christian"
In Friday's Hot Clicks: a Giants pitcher hides behind his religion, the Seattle NHL franchise lands on a name and more.
U.N. To U.S.: Stop Using "Excessive Force" On Protesters And Journalists In Portland, Other Cities
The United Nations is weighing in on the Portland riots. The intergovernmental organization cites concerns about reports of "peaceful" protesters suffering from abuse at the hands of federal and local law enforcement. Cue the human rights spokeswoman.
Atlanta teacher resigns after disturbing comment on photo of man kneeling on white toddler's neck
An Atlanta-area teacher has resigned after making an alarming comment on an image showing a man kneeling on the neck of a white toddler in solidarity with the Black Lives Matters movement.
Judge Denies Restraining Order Sought By Oregon Attorney General Preventing Federal Police In Portland From Making Arrests
Last week Oregon's Attorney General Ellen Rosenblum filed a request for a temporary restraining order against federal police officers in Portland. On Wednesday of this week Judge U.S. District Court Judge Michael Mosman heard arguments in the case and appeared to be on the fence, accepting some of the Resenblum's claims but not all. Today, the Judge ruled against the restraining order
Judge: Feds in Portland Don't Have to Identify Themselves When Arresting Suspects
A federal judge in Oregon has ruled that federal agents sent to Portland to protect government buildings and monuments do not have to identify themselves when making an arrest. The Oregon attorney general had sued the government, demanding that limits be placed on the arrest and detention of suspects.
Strobe lights, electric saws & glass bottles: Portland protesters expand weapons arsenal in ongoing clashes with police
Demonstrators in downtown Portland are using a range of weapons in their nightly skirmishes with law enforcement officers, and their growing arsenal now includes everything from leaf blowers to lasers.
Now SAT testing is "racist" because being intelligent is discriminatory, but being STUPID is perfectly fine with the crybullies
The National Association of Basketball Coaches (NABC) is pushing to end standardized testing at schools because, according to its members, the ACT and SAT tests are inherently "racist."
Seattle Police Chief To Residents: The Police "cannot enforce the law. You are on your own"
Something will fill the vacuum left by police, and it seems doubtful the left will like the results
These are the innocuous words progressives want to ban you from using
Solving America's race-related problems is hard. So hard that nobody really has any clue how to do it. Burning down an auto-parts store isn't going to help. But forcing people to attend reeducation seminars also seems unlikely to work.
The Wages of Woke
How Robin DiAngelo got rich peddling 'white fragility'
"Judge Rules That Seattle Media Must Give Unaired Protest Videos to Police"
Generally, the government has broad authority to require any of us to turn over evidence relevant to an investigation.
A new Rasmussen Reports national telephone and online survey finds that 75% of American Adults think the term 'racism' refers to any discrimination by people of one race against another.
Just 15% say it refers only to discrimination by white people against minorities.
Seattle police declare riot after crowds injure officers, cause 'explosive' damage to Capitol Hill precinct
Police declared a riot Saturday afternoon after another day of peaceful protest was hijacked by looters who injured 21 police officers, lit "explosive" fires and caused widespread damage in the city's Capitol Hill neighborhood.
Arson, Shooting in "Mostly Peaceful" Protests Against Police Brutality
"A Black Lives Matter protester has been shot dead during a march in Austin, as a youth detention center and police precinct have been torched in Seattle and demonstrators gather again in Portland amid stand-offs with Donald Trump's federal agents."
UPenn Prof Faces Calls for Removal After Questioning Wording Of Proposed Anti-Racism Statement
"We are asking you to act on this statement and prohibit Carlin Romano from teaching at Penn this fall or ever again."
Corona Virus
Florida dad hospitalized with COVID-19 after son refused to wear a mask
A Florida father contracted COVID-19 from his son, who ignored his stepmother's wishes to stay home to avoid picking up the deadly virus, leaving him hospitalized for nearly three weeks.
Woman Urinates On Floor After Refusing To Leave Verizon Store For Not Wearing Mask
We've seen a lot of confrontations involving masks, including verbal fights, physical altercations and even coughing fits. But this one might top it all when a regular day at work turned into quite a show at the Verizon store off Galleria Boulevard in Roseville.
South Korean Study Says Children 10 And Older Transmit The Virus At Least As Easily As Adults
They don't get severe cases at the same rate adults do, of course. You can look at the hospitalization and mortality data by age in any state and see that younger people are more likely to have mild outcomes from infection. The fear isn't that 12-year-olds are going to end up in the ICU if they go back to class this fall.
Why This Revolution Isn't Like the '60s
In the 1960s and early '70s, the U.S. was convulsed by massive protests calling for radical changes in the country's attitudes on race, class, gender and sexual orientation. The Vietnam War and widespread college deferments were likely the fuel that ignited prior peaceful civil disobedience.
Rutgers English Department to deemphasize traditional grammar "in solidarity with Black Lives Matter"
Also pledges to decolonize the writing center
This Black Lives Matter Activist Thought KNEELING on a White Baby's Neck Was a Good Idea…
A shocking and deeply disturbing image posted to Facebook has led to the arrest of a Black Lives Matter activist. A black man, identified as BLM supporter Isaiah Jackson, took a picture of himself kneeling on the neck of a 2-year-old white child in diapers. The image shows another person holding the child's arms back, and the child crying. The caption read, "Blm now mf."
Great News: Minneapolis City Council Decides Not To Pay Armed Vigilantes To Replace Police
Give credit where due for thinking outside of the box, I guess, although this idea belongs in a box … buried under the St. Anthony Falls. In the Minneapolis city council's haste to prove it doesn't need a professional and trained police force to keep the peace, they nearly decided to pay ad hoc bands of armed citizens to patrol the streets. Only late inquiries about this proposal from city residents and local media managed to change their minds
Following Planned Parenthood's Lead, Sierra Club Denounces Its Founder As A Racist And Eugenicist
Wednesday, Planned Parenthood of New York decided it was finally time to admit that their founder was a racist and a eugenicist. Today, the Sierra Club is taking a similar approach and denouncing founder John Muir for similar reasons
Portland Mayor Observes Mayhem up Close, Says Nothing to See Here
This thread is worth scrolling through to the end
The "Systemic Racism" Canard
The claim that America's awash in systemic racism is made and repeated as unassailable fact. It's repeated casually, as if everyone concedes its veracity.
Election 2020
1-in-5 mail-in ballots tossed out in tight Congressional primary race
Similar issues have popped up across the country as mail-in ballot access has been expanded
Trump's Warning That Biden Would 'Abolish the Suburbs' Isn't Racist, and It Isn't Hyperbole, Either
President Trump began highlighting Joe Biden's horrific housing policy in a speech on July 16. The president is framing the policy in stark language by letting voters know that Joe Biden wants to "abolish the suburbs." It would be great if this were hyperbole, but it is not.
Queens, N.Y., Primary Gives Us a Preview of the Mayhem Mail-in Voting Could Create in November
Democrats are pushing mail-in voting for the November election using the pretext of COVID-19. Mail-in voting differs from absentee ballots because it requires no action on the part of the voter. Instead, it pushes ballots out to registered voters no matter how inaccurate the voter rolls are.
Suburbs Hold Key to 2020 Presidential Choice
That is why we've been treated to so much speculation about suburban voters' attitudes toward President Trump's ornery tweets and Joe Biden's age and acuity.
Cop-O Research: Is Kamala Harris Planting Evidence on Her VP Rivals?
Sen. Kamala Harris (D., Calif.), whose failed presidential campaign flamed out before any primary votes were cast, is a top contender to be Joe Biden's running mate in 2020. Curiously enough, negative stories about Harris's potential rivals for the VP slot have been popping up of late in mainstream media outlets. Imagine that.
The Paranoid Style Gets More Paranoid
You don't have to support how the feds are going about protecting the courthouse in Portland to think that the prevalent belief on the center-left that it's a preview of an attempt to steal the election is absolutely bonkers.
Surprises Inside Trump's Poll Numbers
As everyone knows, most polls—even Fox News yesterday—have Trump trailing Biden by as much as 10 points or more, reflecting a major slump from his position before the coronavirus and the post-Floyd urban unrest started. On closer look, Trump has lost support with various segments of white voters that supported him in 2016.
100 Days Out and GOP Senate Chances Are on Life Support
Indeed, the momentum is all on the Democrat
Indictment of Former Democrat Congressman Widens Voter Fraud Case in Philadelphia
A voter fraud scandal in Philadelphia appears to be expanding with the indictment this week of a former Democratic congressman and more charges expected.
Gun Rights
Prosecutors File Charges Against McCloskeys But Their 'Case' May Have Already Fallen Apart
Circuit Attorney Kimberly Gardner has filed charges against Mark and Patricia McCloskey. The couple displayed a handgun and a rifle as protesters entered private property and shouted at them during a protest of the city's mayor in late June. But read on, as there's a twist.
Patricia McCloskey's gun didn't work so a prosecutor ordered it reassembled and then declared it lethal
As you've probably heard by now, Mark and Patricia McCloskey are each being charged with a felony count of unlawful use of a weapon for stepping outside of their home with guns as protesters marched down a private street on their way to the Mayor's house. Yesterday a new wrinkle was added this story. In order to bring the unlawful use charges against the McCloskeys, police have to verify that the guns actually posed a threat. The McCloskey's guns were seized but when police tested Patricia McCloskeys silver handgun they found that it would not fire. So an assistant Circuit Attorney ordered the police crime lab to dissemble the gun and then reassembled it so that it could be fired.
US banks and financial institutions have been slowly severing ties with the gun industry
Why financial institutions are bowing to public pressure and breaking away from gun-related lending
Politico: "Huge Spike" In Gun-Sales Rejections On Background Checks In March
Yuuuuuuuge, Politico says … in a story spoon-fed to them by a gun-control group. The numbers came from a FOIA request filed by the Michael Bloomberg-funded group Everytown for Gun Safety, a group which just poured $15 million into eight key races as part of their campaign to flip the Senate and beat Donald Trump. Not only didn't they bother to do the math, both they and Politico then make an assertion that is flatly contradicted by the numbers they promote.
It Looks Like the Czech Republic Might Get a Second Amendment
Well, sort of. Following the Velvet Revolution, the newly formed Czech Republic passed a law legalizing the purchase of a firearm for citizens without criminal records. Although the former Czechoslovakia had a rich history of firearm production, under fascism and Communism personal ownership was largely forbidden.
Hide the Decline
Environment &
"Green Energy"
DOJ is Right to Limit Enviro Groups' Free-Riding on Its Enforcement Actions
Today, the WSJ reports on environmental groups' practice of free-riding on federal environmental enforcement actions to shake down polluters. Led by Assistant Attorney General Jeffrey Clark, the environment division of the Department of Justice is now pushing to end the practice in a federal case involving DTE Energy, Michigan's largest electrical utility and a major operator of natural gas pipelines. The Sierra Club intervened on the government's side and is seeking court approval of a side agreement in which DTE would close three coal plants, in addition to the penalties and mitigation secured by the Justice Department.
A flight to the suburbs?
One of the things the global warming climate change alarmists have been pushing is more dense urbanization. After all, if more of the population becomes urbanized, what my good friend William Teach calls the Warmists — personally, I prefer Warmunists — believe that more people will use public transportation and fewer will rely on private automobiles.
Thunberg Donates 100,000 Pounds to Criminalize "Ecocide"
Greta Thunberg, the Swedish teenager who has become the world's most famous anti–global-warming campaigner, was just awarded a one million pound environmental prize. She has announced that 100,000 pounds of that money will be donated to the radical environmentalist organization Stop Ecocide.
UNSW Report Mixes Climate Change with Chinese Legal Reform
A report prepared by the University of New South Wales for UNICEF China is one of the strangest climate documents I have ever read. Much of the document makes sense, it discusses inequality in China caused by outdated internal migration laws which deprive rural people who migrate to Chinese cities of important rights. But the authors attempted to tie this very real concern about unequal legal rights to alleged climate issues.
Chaos and Weather
"The pioneering study of Lorenz in 1963 and a follow-up presentation in 1972 changed our view on the predictability of weather by revealing the so-called butterfly effect, also known as chaos. Over 50 years since Lorenz's 1963 study, the statement of "'weather is chaotic' has been well accepted." Thus begins the abstract of a recent paper titled "Is Weather Chaotic? Coexisting Chaotic and Non-Chaotic Attractors within Lorenz Models"
Obamacare
Government in Healthcare
A Win for Private Medical Practices
The news for privately held medical practices of late has been bad. Revenue cuts from insurance companies, continuing competition from Hospital Based Groups, the continued selling of practices to Hospitals or simply closing business due to lack of funds.
War & Terror
UK Suspending Extraditions With Hong Kong
This isn't official yet, but from all of the reports we're seeing in the British press, it's very nearly a done deal. Amidst the increasingly tight crackdown Beijing has been conducting on the pro-democracy movement in Hong Kong, the city's long-time allies are looking at them in a different fashion. With that in mind, Great Britain's Foreign Secretary is looking at an official policy change that would end their extradition treaty with Hong Kong. The reasons are simultaneously both obvious and complex, but we can suffice to say that the "new Hong Kong" isn't the same society that we've been used to dealing with for the past half-century. And their internal changes in both foreign and domestic policy mean that western nations likely won't be able to extend them the same courtesies we all did previously.
Escalation: US Orders China To Close Its Houston Consulate
At least they had one last Texas barbecue at China's consulate in Houston. Late last night, a local news station — ironically, KPRC — noticed a bonfire in the back of the facility. Workers at the consulate had already begun destroying sensitive material after the US ordered the People's Republic of China to shut down the facility in 72 hours
Two Chinese Hackers Working with the Ministry of State Security Charged with Global Computer Intrusion Campaign Targeting Intellectual Property and Confidential Business Information, Including COVID-19 Research
Indictment Alleges Two Hackers Worked With the Guangdong State Security Department (GSSD) of the Ministry of State Security (MSS), While Also Targeting Victims Worldwide for Personal Profit
Survivor of Chinese concentration camp tells her story
A survivor of a Chinese concentration camp recently spoke with Campus Reform about her horrific experience.
US orders closure of Chinese consulate in Houston
The United States government has abruptly ordered China to "cease all operations and events" at its consulate in Houston, Texas, according to the Chinese Foreign Ministry, in what it called an "unprecedented escalation" in recent actions taken by Washington.
Why the Chinese Frontier Matters
Remote Xinjiang Province is now at the center of the West's moral quandaries.
Problematic Women: What Is Known About China's Forced Sterilization of Uighur Women
A video surfaced recently of Chinese officials herding a large group of blindfolded Uighur people onto trains in northern China.
Former UC researcher, alleged Chinese military spy harbored by San Francisco consulate, FBI says
The FBI believes a Chinese researcher associated with the People's Liberation Army is being harbored inside the Chinese consulate in San Francisco.
China's Monstrous Abuse of Uighur Women
Get into the details and what the Egyptians did to the Israelites almost seems tame by comparison.
90 Chinese nuclear scientists resigned; investigation underway
The State Council, China's Cabinet, has sent an investigative team with other government agencies to look into the recent resignation of over 90 nuclear security scientists at an institute of the Chinese Academy of Sciences, the academy said on Tuesday.
Here's How China's New National Security Crackdown Is Changing Hong Kong
On June 30, China imposed a so-called national security law that sparked protests across Hong Kong. How is this "national security law" impacting Hong Kong's relationship with the U.S.? As a global financial center, how is this law hampering Hong Kong's influence? Mike Gonzalez, author of the forthcoming "The Plot to Change America: How Identity Politics is Dividing the Land of the Free" and a senior fellow in the Douglas and Sarah Allison Center for Foreign Policy at The Heritage Foundation, joins the podcast to discuss.
Chinese Ambassador Confronted with Uighur Footage on Camera
Earlier this week, the Chinese ambassador to the United Kingdom sat down for an interview with the BBC's Andrew Marr. Things did not go well for Ambassador Liu Xiaoming, who was, to amend a phrase of Irving Kristol's, mugged by reality during the interview. Marr presented him with drone footage of Uighur Muslims in Xinjiang province being blindfolded, handcuffed, and forced onto trains. Watching the ambassador's panic-stricken attempts to recover in real time from this unexpected confrontation, one can't help but remember Mike Tyson's famous observation that "everybody has a plan until they get punched in the face." Kudos to Marr for hitting the CCP right between the eyes.
Security Analysts Reverse-Engineered A Chinese-Made DJI Drone App And Found The Ability To Spy On Users
Recently two different security firms were hired to reverse-engineer and analyze DJI drone software available for use on Android devices. DJI is one of the largest drone manufacturers in the world and is based in China. What the analysts found were features hidden in the software that send a bunch of technical information back to Chinese servers, most of it information that has no connection to flying drones. As Ars Technica reports, the worse case scenario here is that the app is spying on users
FBI arrests Chinese researcher who initially hid at consulate in San Francisco
FBI arrests three other Chinese nationals for suspected military ties, and U.S. officials won't reveal if they will comply with China order to close Chengdu consulate.
National
Just a Coincidence, I'm Sure
Last week, U.S. District Judge Esther Salas was assigned to preside over a lawsuit brought by Deutsche Bank investors claiming financial fraud related to the bank's dealings with Jeffrey Epstein. Four days later — Sunday evening — a man dressed as a FedEx delivery man showed up at Salas's home in New Jersey and shot her son and husband. Her son was killed, but her husband survived.
Rutgers English Department to deemphasize traditional grammar "in solidarity with Black Lives Matter"
Also pledges to decolonize the writing center
Another Catholic Hospital Sued for Refusing Transgender Hysterectomy
It is open season on Catholic hospitals as secularists try to coerce these institutions to violate Church doctrine in the provision of medical services.
Fordham University punishes student for commemorating Tiananmen Square anniversary
If you heard that a student was punished for commemorating the anniversary of the Tiananmen Square Massacre, you would probably assume the incident happened in China. But you'd be wrong.
SAT test maker touts ties with Chinese Communist Party-funded Confucius Institutes
The College Board touts on its website its ties to Hanban, the headqarters for Confucius Institutes.
Indian Tribes, Like Other Government Entities, Can't Sue for Libel; Lawsuit Over Billions Episode Thrown Out
Friday's decision by New York Judge Kathryn E. Freed in Cayuga Nation v. Showtime Networks Inc. involves a lawsuit over an episode of the Showtime TV series Billions. The show depicted possible bribery and blackmail by the leaders of a "Cayuga Iroquois" tribe, including a council member named "Jane Halftown." Plaintiffs, Cayuga Nation and tribal council member Clint Halftown, claim the show libeled them, but the court said no
Red Bull Just Purged High-Level Execs Who Pushed for "Diversity and Inclusion"
Red Bull just reminded their "wokest" employees who calls the shots in a total massacre of "social justice warrior" employees.
Ohio House Speaker Larry Householder arrested in $60 million bribery case
Federal officials arrested Ohio House Speaker Larry Householder and four others on Tuesday morning in connection with a $60 million bribery case.
Underground, a Pandemic of Lawlessness
New York's subways are much more dangerous than they were last year.
Freedom Caucus Warns Liz Cheney In Meeting: Stop Defending Fauci And Start Defending Trump
Here's the daily reminder that the GOP is not so much a party anymore as a contest to see who can polish Trump's shoes to the finest mirror shine.
Distressed by Portland Unrest, Rural Oregon Citizens Launch Petition to Become "Greater Idaho"
Distressed by the civil unrest in Portland and other urban cities in recent months, a coalition of Oregon citizens in rural counties have launched "Greater Idaho," a movement to :Move Oregon's Borders" and make themselves part of Idaho.
Twitter Removes Thousands Of QAnon Accounts, Promises Sweeping Ban On The Conspiracy
Twitter said on Tuesday it has removed more than 7,000 accounts associated with the QAnon conspiracy theory, a loose group of online provocateurs who support President Trump and spread absurd claims about forces supposedly attempting to topple the president.
Gateway to the Wild West
The accelerating collapse of St. Louis, the most violent city in America
Former Google Engineer: Disappearance of Conservative Sites Might Have Exposed Blacklist
"It appears to have revealed the existence of another blacklist that disproportionately targets conservatives. The glitch is that sites on this blacklist disappeared from Google search results, but the existence of the list is very much by design."
University of Pennsylvania professor says publishing industry isn't racist. Critics are trying to get him fired.
"I am pro-Black Lives Matter. I am not racist, not by a long shot"
Rep. Rashida Tlaib Presides Over House Vote To Repeal Trump's Travel Ban
The Democrat-led House of Representatives voted in favor of repealing the travel ban put into place by President Trump. The vote taken Wednesday passed by a vote of 233 – 183. Rep. Rashida Tlaib, one of the first two Muslim women elected to Congress, presided over the vote.
Trump Ends AFFH
I am pleased to report that President Trump and Secretary Carson have together put an end to the Obama-Biden administration's wildly radical Affirmatively Furthering Fair Housing (AFFH) rule. President Trump has delivered on this issue in a way that will preserve American liberty in general, and the freedom and self-government of America's suburbs in particular.
Arizona child welfare workers fired for wearing "professional kidnapper" shirts
Multiple employees of the Arizona Department of Child Safety lost their jobs for wearing T-shirts that read "Professional kidnapper," according to a report.
Conservative groups sue Binghamton over incident captured in 2019 viral video
Young America's Foundation is suing Binghamton University for allegedly violating their constitutional rights.
Conservative professor Mike Adams found dead, police investigate cause
UNCW criminology professor Mike Adams was found dead in his home.
Conservative Students Sue SUNY-Binghamton and Leftist Campus Groups Over Anti-Conservative Bias And Disruptions
A mob of left-wing students attacked the campus table exhibit of Young America's Foundation, then disrupted a scheduled talk by economist Art Laffer. YAF contends that the school was complicit.
Second special session to convene as early as next week to take up policy issues after 12-day budget session
Gov. Steve Sisolak is expected to call lawmakers back to Carson City as early as next week for a second special session to address a number of pressing policy issues, including criminal justice reform, worker protections and election law changes.
SCOTUS Ruling Against Nevada Church Is A Contradiction For Roberts
Earlier this year, Calvary Chapel in Nevada went to court to oppose Democrat Governor Steve Sisolak's order limiting church attendance to a maximum of fifty people. After losing out in a lower court, the church received even more bad news from the Supreme Court yesterday in a 5-4 ruling in favor of the Governor. It was an unsigned order, but the breakdown of the vote was obvious. The dissent was signed by Thomas, Alito, Kavanaugh and Gorsuch. In other words, Chief Justice John Roberts once again sided with the court's four liberal justices against a church fighting an executive order, just as he previously did in a similar case out of California.
Facebook Says Ban on Conversion Therapy to Strike "Right Balance" on Speech, Safety
In response to activists, Instagram and parent company Facebook plan to ban information about "conversion therapy" available for gays and lesbians—but haven't fully defined the term.
California State University's Mandate of Ethnic, Social Justice Studies Driven by Hatred of America
Pan-African studies are "the intellectual arm of the revolution," the unrepentant communist Angela Davis triumphantly told students at California State University, Los Angeles, in a candid moment in 2016. Well, that arm got a lot longer this week.
Joe Rogan is leaving Los Angeles and moving to Texas because there's more freedom there
Rogan cites overcrowding, traffic, homelessness among the reasons he's moving
Short Circuit: A Roundup of Recent Federal Court Decisions
A transatlantic pie fight, a pecunious divorce, and a putrid pool of purple ink.
Can Congress Issue A Subpoena to Federal Judges About Internal Judicial Deliberations?
Could the House or Senate require Federal Judges To testify why they declined to recuse in a case?
Laws Protecting Private Employees' Speech and Political Activity Against Employer Retaliation: Broad Protection for Off-Duty Lawful Activity
Colorado, Montana, New York, North Dakota.
UT-Austin faces lawsuit for allegedly discriminating against white students
Students for Fair Admissions is suing the University of Texas at Austin over what it believes is an unconstitutional admissions policy.
Economy & Taxes
English-Major Math: Kanye Edition
Consider this: If we could figure out a way to run the federal government on a mere half a trillion dollars a year (and if we assumed, which we cannot, that a radical change in incentives would not produce a radical change in behavior) then we could enact the Kanye West plan — everybody who has a baby gets $1 million — while keeping federal outlays about where they are today.
Rare Earth Processing Plant Opens in Colorado
A new pilot plant that will process rare earth elements necessary for many critical U.S. military weapons systems opened in June, as part of an effort to end China's monopoly on the important resources.
Elizabeth Warren: Cancel Student Debt In The Next Stimulus Package
Democratic Senator Elizabeth Warren (D-MA) is making her closing pitch to include student debt cancellation in the next stimulus package, expected to happen in the coming two weeks. In two recent tweets, Warren reiterated her position linking to two Forbes articles about student loan forgiveness in the next stimulus.
This California Law Is Ripping Away American Dreams. The Left Wants to Take It Nationwide.
Fluent in English, Spanish, and sign language, Sophia Aguirre has worked as an interpreter for 30 years.
The lights go out on Lebanon's economy as financial collapse accelerates
Most parts of Lebanon are receiving no more than two or three hours of electricity a day. An incoming flight at Beirut's airport had to abort a landing this month because the lights on the runway went out. The traffic signals in the capital have stopped working, adding to the congestion on Beirut's already chaotic streets.
Plateau: Initial Jobless Claims Rise For First Time In Three Months
Not completely unexpected, but certainly disappointing news as the nation struggles with returning to economic stability. The impact of renewed restrictions on commerce in the COVID-19 pandemic has pushed the number of initial jobless claims upward for the first time in almost four months. The number of claims increased by over 100,000 from the previous week to 1,416,000, when analysts expected a report of 1.3 million.
The Coming EU/U.S. Trade War (Again)
Writing in the Wall Street Journal, Rochelle Toplensky warns that EU/U.S. trade tensions may soon be on the rise again
International
Churches Under Attack
There has been a rash of arson and vandalism directed against European churches, most notably in France.
French police free man questioned over Gothic cathedral fire in Nantes
Lawyer for church volunteer says nothing linked client to blaze at 15th-century church
Police find cocaine stuffed inside hundreds of individual coffee beans
Police have most likely seen all manner of strange things illegal drugs have been hidden inside to smuggle them to customers.
Poland, Europe, and Beyond
Radek Sikorski is well familiar to readers of National Review. In the first part of his life, he was a journalist: writing for publications British and American, including NR. He was a distinguished war correspondent in Afghanistan. Then the Iron Curtain fell: and he went home to Poland to begin a political career. Today, he is a member of the European Parliament. (He also has academic affiliations.) In times past, he has been foreign minister and defense minister.
A Framework for Ending The Egypt-Ethiopia Nile Water War
Whiskey is for drinking. Water is for fighting. In less colorful words, securing water is worth going to war.
Researchers accidentally breed sturddlefish
A team of researchers working at Hungary's National Agricultural Research and Innovation Centre, Research Institute for Fisheries and Aquaculture, has accidentally bred a new kind of fish—dubbed the sturddlefish by some observers, it is a cross between an American Paddlefish and a Russian Sturgeon. In their paper published in the journal Genes, the group describes accidentally breeding the fish and what they learned by doing so.
In Sweden, female priests now outnumber male ones
For the first time in history, Swedish female priests outnumber their male counterparts, sixty years after they were first allowed to don the clerical collar, the Church of Sweden said Wednesday.
The Risks of China's Three Gorges Dam's Flooding
China has been suffering through record rains the past weeks, leading to the worst flooding in the country in decades. There is little relief in sight, and the Yangtze River is now above flood level, according to China's Ministry of Water Resources. A few days ago, officials admitted that certain "peripheral" structures of the massive Three Gorges Dam deformed due to the building water pressure. Stunning pictures of water being released to relieve pressure are raising the specter of whether the entire dam could fail (some good photos here). Some online satellite photos purporting to show the buckling of the dam, however, should be viewed with skepticism.
Opinion
My Grandparents Escaped North Korea: I Don't Want Marxism Here
When asked about why he escaped to the South, my grandfather would reply, "I wanted to be free to worship God."
Moon Day celebrates when man first landed on the Moon and how 51 years later everyone wants a piece of it
National Moon Day may only be celebrated in the United States but it marks a moment that is a milestone for all of humanity. National Moon Day commemorates the time Neil Armstrong landed on the lunar surface followed by his first steps saying, "That's one small step for man, one giant leap for mankind."
"If You're Against Racism, Then You Should Be a Capitalist"…
… so argues Jason Siler in this excellent video (which is less than eight-minutes long).
Harrison Bergeron University
Reader: "Harrison Bergeron lives!! Only thing Kurt Vonnegut got wrong was that he thought it wouldn't happen until the latter half of the 21st century."
Dwindling Confidence in U.S. Race Relations
On the menu today: A new survey finds that most Americans are increasingly concerned about racial discrimination and racism in the U.S., some thoughts on the importance of Catholic education as politicians refuse to let private schools reopen, and a little good news from one of the trials for a possible COVID-19 vaccine.
The Grotesque American Wedding
Why borrow money for a horror show?
Let Portland Burn
At least leave it to its own devices and desires
Thomas Sowell – USA Past The Point of No Return If Biden Elected
Will We Become That Socialist, Communist State That The Extreme-Left Hopes For?
"Anti-racism" is racism in disguise
America's colleges, media, and cultural institutions are being swept by the ideology of "anti-racism." It openly advocates racial discrimination against white people, and promotes bigoted, lower expectations for black people.
Reality-based research on racism now under assault in academia
Academic freedom is under assault. Faculty are being told that their research and courses must promote a particular ideology: that racial disparities are due to racism, rather than other causes, such as the voluntary choices made by individuals. The Supreme Court has said that racial disparities are not presumptively due to racism, because reality shows otherwise. Researchers have often found that racial and gender disparities are explained by factors other than prejudice. But at universities across America, such conclusions are now taboo. Faculty are at risk of losing their jobs if their research discloses that something other than racism explains a racial disparity.
In Defense of Liz Cheney
Cheney has deeply held views on foreign policy and doesn't hide them, even when they depart from those of the president.
America Is Hitting the Self-Destruct Button
On Tuesday, The Wall Street Journal released the results of a poll performed in conjunction with NBC News. The poll found that 56% of Americans believe American society is racist. Seventy-one percent believe race relations are either very or fairly bad. Most troubling, 65% of black Americans say that racial discrimination is built into American society, "including into our policies and institutions."
Lets talk about free speech
A thread on free speech, cancel culture, and what's at stake.
Dear Liberals, Stop Whining About Trump. A True Would-Be Hitler Is Terrorizing the World
Cultural observers far wiser than I have long noted that the current decade feels like the 1930s. American society is becoming more polarized; nationalism is on the rise; an economic crisis has emerged; wars and rumors of wars loom on the horizon. America — and much of the world — is facing a political crisis best understood in generational terms. The left has pushed this fatuous idea that Donald Trump is the modern reincarnation of Adolf Hitler. This is, quite frankly, absurd. But a real would-be Hitler is actually on the rise, and he is threatening to start another World War.
The Frankfurt School and Excellent Foolishness: How the Left Infects Impressionable Minds
It has long struck me how the Frankfurt School, a collection of Leftist émigrés from Nazi Germany, could have been so successful in dominating the curriculum of the American university and wielding so massive an influence over following generations of students. Its major figures, Max Horkheimer, Theodor Adorno, and Herbert Marcuse, were the main authors of the political revolution of the 1960s which gradually filtered into the culture to produce the revisionist "narrative" and physical violence we observe all around us today.