News of the Week for July 12thth, 2020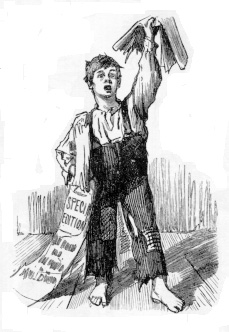 Riots & Revolution
Deja Vu All Over Again?
In my podcast with Fred Siegel a few weeks back about the rioting and deterioration of situation of New York and other American cities, Fred remarked that the real cause of our current trouble is that "the sixties never ended." And a lot of people have been saying that 2020 reminds them of 1968—the year when everything went wrong and the country seemed to be on the brink of coming apart.
The problems with implicit bias training
Last week, Scott reported that Dartmouth will impose mandatory "implicit bias" training on all students, faculty, and staff. Even Dartmouth's board of trustees "has committed itself to participating in the training."
Do We Still Hold These Truths to Be Self-Evident?
Most of America celebrated the Fourth of July this past weekend. Most, but not all. Some chose to denounce it in one way or another.
Rowdy Protestors Return to Armed St. Louis Couple's Home Threatening 'Justice'
Hundreds of chanting protestors returned to a wealthy St. Louis couple's home, threatening, "If we don't get no justice, then they don't get no peace."
NYC Education Council Meeting Erupts With Accusations Of Racism
A New York City education council was having a zoom meeting last week but the meeting broke down into shouted accusations of racism. One member of the council named Robin Broshi, who is the group's past president, was shouting at another man named Benjamin Morden. It's clear from the conversation that she's accused Morden of racism before and he is sick of it. In the midst of this, she accuses another council member named Thomas Wrocklage, who is also on the call, of racism. His crime? Wrocklage, who is white, was seen on a previous zoom meeting bouncing a black child on his lap.
The gentrification of revolt
Liberals distract from real change in the aftermath of the death of George Floyd
The "equalities" agenda has backfired
Luther King Jr's dream of a colour-free world is being thwarted by professional anti-racists
Virginia college may nix wasp mascot, fearing tie to 'White Anglo-Saxon Protestants'
Emory & Henry College in Virginia has announced to students the school will re-examine its wasp mascot. Why? The bug may appear "exclusive" to students who are not White Anglo-Saxon Protestants, or "WASPs."
Surviving a Struggle Session
with Tom Wrocklage
Seattle Council Member Calls for Overthrow of "Racist, Sexist, Violent, Utterly Bankrupt System of Capitalism"
"We cannot and will not stop until we overthrow it and replace it with a world based instead on solidarity, genuine democracy, and equality – a socialist world."
Manhattan DA charges Amy Cooper over viral Central Park 911 call
Notorious Central Park "Karen" Amy Cooper — who touched off a firestorm when she called the cops on a black birdwatcher who asked her to keep her dog on a leash — was arrested Monday on a charge that could send her to jail for up to one year.
Hundreds at Rutgers University-Camden sign document denouncing "return to peace"
Hundreds of members of the Rutgers University-Camden community have signed a document that denounces a "return to peace," suggesting that's "part of the problem."
For Samantha, a Happy Ending
I wrote yesterday about Samantha Pfefferle, an incoming freshman at Marquette University who made a Til-Tok video that showed she is a Trump supporter. In response, Marquette threatened to revoke her acceptance, even though she had paid for housing, had been assigned roommates, and had been given a complete class schedule.
Princeton faculty letter demands end to academic freedom
On July 4, a group of more than 400 Princeton faculty members and (from the look of it) hangers-on sent a letter to the university's president and other leaders on the subject of "anti-black racism." After a few perfunctory and unsupported allegations about this phenomenon, the authors proceed to the business at hand. They present several dozen "demands."
Learning from France '68
Anticipating the 50th anniversary of what the French euphemistically call "the events" of '68, Professor Daniel Mahoney provided a retrospective assessment based on the work of Raymond Aron, Roger Scruton, and Pierre Manent in the Law & Liberty essay "France's psychodrama of 1968." Steve revisited the subject with Professor Mahoney last week in the podcast posted here.
Chelsea Handler: Saying You're Not Racist "Not Enough," Whites Must Work "To Dismantle The System"
Comedian Chelsea Handler said merely claiming not to be racist is an inadequate response to systemic racism and that white people "have to be working to dismantle the system" that she said enables their success at the expense of others.
Black Lives Matter Philadelphia leader proposes five-year plan to abolish police
BLM Philadelphia chapter leader says community is safer without police, needs five years to build alternatives
Seattle Trains White Employees to Recognize Their "Complicity in the System of White Supremacy"
"We'll examine our complicity in the system of white supremacy … and begin to cultivate practices that enable us to … show up more fully as allies and accomplices for racial justice," read the whites-only email invite.
U. Pittsburgh 'Black Senate' Demands Segregated Space "Solely for Black Students to Congregate"
Long list of Demands also includes severing ties with Pittsburgh Police Dept: "Each day we find ourselves overcompensating to make up for the University's failures at combating racism on campus, in the classroom, and amongst students."
Ilhan Omar Urges "Dismantling the Whole System of Oppression," Including the Economy
"We are fighting to tear down systems of oppression that exist in housing, in education, in health care, in employment, [and] in the air we breathe."
Leftists Freak Out After Noam Chomsky and Other Liberal Voices Declare Support for Free Speech
On Tuesday, Harper's Magazine published an open letter co-signed mostly by prominent left-wing voices decrying the "intolerance of opposing views, a vogue for public shaming and ostracism, and the tendency to dissolve complex policy issues in a blinding moral certainty," that has become fashionable amongst the younger generation of liberals. "The free exchange of information and ideas, the lifeblood of a liberal society, is daily becoming more constricted," the letter warned. "This stifling atmosphere will ultimately harm the most vital causes of our time."
BLM Teacher Says 2+2 Only = 4 Because of "Western Imperialism"
Sorry, what?
San Francisco official introduces CAREN Act to stop "racially biased" 911 calls
A San Francisco city official is taking aim at so-called "Karens" — by introducing an ordinance making it illegal to make bogus "racially biased" calls to cops.
Atlanta Mayor: Why Would We Need The National Guard?
Georgia Governor Brian Kemp (R) seemed to have had enough of all the shootings and other riot-related violence by this weekend, so on Monday, he issued an order for the National Guard to be activated and sent to Atlanta to assist the police in restoring order. It seemed like a perfectly reasonable response under the circumstances, as well as being an idea that New York, Illinois, Washington State and Oregon should probably be considering. But Atlanta's Democratic Mayor, Keisha Lance Bottoms, clearly didn't see it that way. She quickly went to the press to complain about the order, claiming that it would make matters worse rather than better.
Birdwatcher "Not Cooperating" With Police On Central Park Karen Case
It was only yesterday that we learned the District Attorney in Manhattan was bringing charges against Amy Cooper, the now infamous Central Park Karen. At the time, I noted that the DA might have a hard time making those charges stick for a variety of reasons, aside from public support for continuing to dunk on Cooper seeming to wane. But the prosecutor's job became even more difficult overnight. The "other Cooper" involving the original incident, birdwatcher Christian Cooper, has told reporters that he is refusing to cooperate in the investigation. Since he's allegedly the aggrieved party, not to mention the only other witness to the events leading up to the 911 call, this development shoots a hole in the hull of the case.
Of Course: Signatories Of Harpers Letter Criticizing Cancel Culture Begin To Cancel Themselves
This reads like a satire from Jonathan Swift or George Orwell, and if it were a movie, it would be the film of our times. John wrote yesterday about the letter signed by 153 "prominent artists and intellectuals," as the New York Times describes them, decrying cancel culture and defending free speech and open debate. They argued at Harper's that the Left's cancel culture had become "an intolerance of opposing views, a vogue for public shaming and ostracism and the tendency to dissolve complex policy issues in a blinding moral certainty."
Thursday's Insanity Wrap: Cancel Culture Comes for Orwell, Biology Is Transphobic
Cancel Culture is about to claim another scalp: George Orwell.
Nursing dean fired after telling students "everyone's life matters"
University claims statement was not reason for termination
Transgender Vox Writer: Colleague's Signature on Freedom of Expression Letter "Makes Me Feel Less Safe"
A transgender Vox writer wrote to the site's editors complaining that a colleague's signature on a letter arguing against ideological conformity made the writer feel unsafe.
Not All Black Lives Matter to Black Lives Matter
This week, CNN's Don Lemon, who has spent the last few weeks bashing the supposed thoroughgoing systemic racism of the United States, hosted black actor Terry Crews.
The woke mob's "Reign of Terror" moment
During the French Revolution's "Reign of Terror," those accused of not being true enough to the cause were publicly beheaded. To unify the Communist Party in Russia, the Stalinist purges did much the same. Mao used the equivalent tactic with his Cultural Revolution.
Why is painting over a BLM sign a hate crime but these 5 vicious assaults are not?
A white California couple has been charged with a hate crime for painting over a "Black Lives Matter" street mural.
"Utopia Is A Bunch Of BS": Black Activist Confronts Minneapolis City Council Member Over Dismantling Police Force
Will the Minneapolis city council dismantle the city's police department — or will it listen to the local black community? The two came together late yesterday in an awkward, accidental meeting as community violence-prevention advocates literally called "BS" on the council's plan to dismantle the Minneapolis PD. "It is time to stand up in this city, it is time to tell the city council that Utopia is a bunch of BS," former police officer and now activist Lisa Clemons declared.
In Defense of Saints and Statues
The mob-led campaign to erase Father Junipero Serra illustrates the problem with the crusade against public monuments.
No One Is Ever Woke Enough
Closing out the week: The Harper's letter calling for freedom of expression demonstrates that no one is ever "woke" enough, and that any institution that tries to make peace with the perpetually aggrieved eventually becomes dysfunctional; the value of Hamilton as a litmus test of the limits of cancel culture; Colin Powell throws a lot of cold water onto the "Russian bounty" story; and a warning about whether we are staying on top of the potential threat of terrorism.
"How Islam moderated slavery": BBC blasted for piece explaining the "nice" way to treat humans as property
In the current climate of heightened racial tensions, marked by worldwide protests and the tearing down of colonial-era statues, it has emerged that not all slavery was created equal – at least, according to the BBC.
And now, the Minneapolis effect
Paul Cassell is Ronald N. Boyce Presidential Professor of Criminal Law and University Distinguished Professor of Law at the University of Utah's S.J. Quinney College of Law. In other words, a prominent scholar. At the Volokh Conspiracy he modestly poses the question "Are Minneapolis Crime Increases Evidence of a 'Ferguson Effect'?"
Black Lives Matter is reviving racist thinking
In Australia, as in so many countries, BLM has become a divisive force.
"To Enlighten My People"
To show his solidarity with #BlackLivesMatter, NFL star Desean Jackson used a fake quote attributed to Hitler.
Utah Governor Declares a State of Emergency Due to 'Civil Unrest'
Salt Lake City police received reports last May 23 of a man making "threats with a weapon" and when they responded, they ended up shooting and killing Bernardo Palacios Carbajal.
Princeton students cyberbullied, called racist for their open letter defending academic freedom
One student letter signer even lost a potential internship
Georgetown senate publicly condemns student for rejecting Black Lives Matter movement
The Georgetown University Student Association Senate condemned a student for speaking out against the Black Lives Matter movement.
Social Justice Warriors, Bias Response Team (BRT) Cartoon Opener
www.NoSafeSpaces.com
Homeland Security gets new role under Trump monument order
Protesters who have clashed with authorities in the Pacific Northwest are not just confronting local police. Some are also facing off against federal officers whose presence reflects President Donald Trump's decision to make cracking down on "violent mayhem" a federal priority.
Protests erupt after Detroit cops fatally shoot "unarmed" man. Police release video showing him firing on officers at point-blank range.
Protests erupted Friday evening at the scene where a 19-year old man, identified as Hakim Littleton, was shot and killed by Detroit police after he pulled a gun on one officer and fired several times at point blank range.
More Than 150 Minneapolis Police Officers File PTSD Claims, Prepare To Leave The Force
A lawyer who represents police officers has been contacted by more than 150 current officers who seek to file for disability benefits, a move taken before they leave the force. Most of the officers claim they are suffering from PTSD and that the stressful situation since the killing of George Floyd has become the last straw.
AP: Stop Talking About "The Rare Looting And Violence"
The media wall of silence around the destruction taking place in cities around the country this month is growing deafening. You occasionally hear a bit of coverage if a protester happens to be injured, but beyond that, it's mostly crickets all the way down. An at least somewhat surprising example of this phenomenon popped up at the Associated Press yesterday. Curiously, the rather lengthy piece didn't appear to focus on any single, relevant incident of either peaceful protesting or rioting, but instead tackled the question from the 10,000-foot level, accusing the Republicans of some sort of orchestrated smear campaign against liberals and the Black Lives Matter movement for pointing out that there are people being shot, windows being smashed, stores being looted and buildings being burned to the ground. Some of the colorful language in this article is truly inspirational… if you happen to be a Democrat.
The insidious march of critical race theory in schools may be breaking the law
Teaching the woke vision of racism as if it were uncontested fact will do more harm than good
Corona Virus
China Imposes Quarantine to Fight the Black Death as Bubonic Plague Reported in Inner Mongolia
First coronavirus, then murder hornets, now bubonic plague?! Authorities in China have responded to one confirmed case of the black death and another suspected case. Both cases emerged in the semi-autonomous region of Inner Mongolia.
China Imposes Quarantine to Fight the Black Death as Bubonic Plague Reported in Inner Mongolia
First coronavirus, then murder hornets, now bubonic plague?! Authorities in China have responded to one confirmed case of the black death and another suspected case. Both cases emerged in the semi-autonomous region of Inner Mongolia.
DNA Inherited From Neanderthals May Increase Risk of Covid-19
The stretch of six genes seems to increase the risk of severe illness from the coronavirus.
Mongolia Quarantines Region Next to China's Border After Outbreak of Bubonic Plague
Why was such dramatic action was taken, given that the disease is well understood and treatments are readily available?
Bad News about the Virus
On the menu today: an important update about indications that the coronavirus is now more contagious than it used to be, with far-reaching ramifications for how we fight this pandemic; a point on the recent complaints about the Paycheck Protection Program; and a new book for everyone closely following the debate about immigration, legal and illegal.
Guns N' Roses, Pearl Jam, the Eagles, Green Day Among Bands Who Have Received PPP Loans
The money will go to supporting and retaining staff amid the pandemic
Outbreak at Mississippi Capitol: Number of infected lawmakers grows to 26
Gov. Tate Reeves is warning the public to get tested for coronavirus if they have been in contact with a state lawmaker.
National Council on Disability Decries Hickson Death
Michael Hickson died after being refused potential curative treatment for COVID and being shuttled to hospice instead because — as a quadriplegic and cognitively disabled man — his doctor said he had an insufficient "quality of life" to save him, and that such care would not ameliorate his underlying disabilities.
Sisolak says restrictions on some bars will return Friday
Gov. Steve Sisolak on Thursday said bars in certain areas will return to Phase 1 restrictions because COVID-19 cases are surging in Nevada. Some bars will be forced to close up again.
"Unknown pneumonia" deadlier than coronavirus sweeping Kazakhstan, Chinese embassy warns
Statement from embassy warns that death rate is "much higher" than coronavirus and says local authorities have yet to identify cause
Experts say 'unknown pneumonia' sweeping through Kazakhstan is likely to be undetected Covid-19 cases as country denies Chinese claims – but video shows grieving families queuing outside morgues
Cases of 'unknown pneumonia' which are sweeping across Kazakhstan are likely to be undetected Covid-19 infections, an expert has said. But Professor Lawrence Young, a virologist and oncologist at University of Warwick, told MailOnline it was 'difficult to believe' the pneumonia is not related to Covid-19.
What Could Go Wrong? "Decriminalize Seattle" Lines Up Majority Council Support For 50% Cut In Police Budget
Didn't we just see this movie? "It is the institution of policing itself that must be dismantled," one Seattle city council member declared as a majority announced its support for cutting the police budget by 50%. That would create a reduction of 1,000 personnel, with the council mulling ways in which the funding could be redirected to "community organizations" rather than policing.
Hong Kong Doctor Who Fled To U.S. Describes Chinese Cover-Up Of Coronavirus
Fox News has an exclusive interview with Dr. Li-Meng Yan, a virologist from Hong Kong who says she was one of the first doctors in the world to begin investigating the coronavirus outbreak. Her investigation began on December 31, the day word of a cluster of pneumonia cases in Wuhan first appeared in Chinese media.
French bus driver dies following attack by passengers who refused to wear masks
Philippe Monguillot, 59, died in hospital on Friday after doctors previously declared him brain dead
California plans on releasing 8,000 prisoners, in effort to stop coronavirus spread
California's coronavirus situation may have just turned deadlier, but for reasons not having anything to do with the pathogen.
St. Johns County commissioner hospitalized with COVID-19
The daughter of St. Johns County Commissioner Paul Waldron posted Thursday on social media that her father was hospitalized with COVID-19 and in critical condition.
Patient, 30, Dies After Attending 'COVID Party' in Texas, Told Nurse 'I Think I Made a Mistake'
The patient had attended a "COVID party" hosted by someone who tested positive for coronavirus
New Pneumonia With "Much Higher Fatality Rate Than COVID" Discovered In Kazakhstan, China Says
With a new cluster of cases prompting school closures and Hong Kong, and a team of "independent" WHO investigators beginning their inquiry into the earliest days of the outbreak, is it any surprise that the Beijing propaganda machine is pumping out stories about new and even more deadly pathogens emerging outside China's borders?
Election 2020
Judd Gregg: The coming Biden coup
It is more than a possibility, and slightly less than a likelihood, that Joe Biden will be elected president in November. Biden has made it clear that a woman will be his running mate. What is becoming equally apparent is that he may be cornered into choosing a socialist or progressive as that person.
This year's Senate races spell disaster for the Republican Party
Republicans are beginning to gird themselves for a landslide defeat for President Trump that drags the entire party down. It could be even worse than they think.
Hoo Boy: My Executive Order On DACA Will Include A "Road To Citizenship," Says Trump
You know it's a bad screw-up by POTUS when Ted Cruz is scrambling to dunk on it. Replete with a "swamp" jab, no less.
Tammy Duckworth Is Auditioning to Be Biden's Running Mate
If you're a Democratic officeholder who's a woman but not African American, your odds of being selected as Joe Biden's running mate are not great. But Illinois senator Tammy Duckworth sure is making a strong run in these final weeks, getting into a high-profile, weeklong escalating fight with one of President Trump's favorite television hosts, Tucker Carlson.
Gun Rights
Congress Looking to Ban "Ghost Gun" Machinery
Democrats on Capitol Hill have introduced a bill championed by anti-gun advocates to strictly regulate machines designed for the manufacturing of firearm frames or receivers.
Hide the Decline
Environment &
"Green Energy"
Vermont mandates composting, bans food scraps from trash
One state's trash is another state's treasure
Obamacare
Government in Healthcare
Black Lives Matter: Feds Debating Whether Blacks And Latinos Should Get The Coronavirus Vaccine First
I'm sure our country, particularly its thoughtful and very mature activist class, will debate this subject with the sensitivity and seriousness it deserves.
Revisiting the MVNHS©
When we as patients raise concern about our treatment with those providing it, it's only right that they at least consider what we're telling them. But apparently that's not how it works in one of the world's pre-eminent government-run health "care" systems
War & Terror
China Suppression Of Uighur Minorities Meets U.N. Definition Of Genocide, Report Says
NPR's Scott Simon speaks with China expert Adrian Zenz about his research uncovering evidence of birth prevention and mass female sterilization of Uighur Muslims in China.
The Book-Burning In Hong Kong Is Well Underway
We have plenty of news to occupy our attention at home in the United States, but it's worth keeping a mournful eye on the continuing downward spiral of the Hong Kong democracy movement. Only recently, we saw the Chinese government moving to flex their muscle under the new "national security" law that was put in place last week. Hundreds were arrested and police forces fired tear gas, rubber bullets and pepper spray into crowds of protesters, hitting some international journalists in the process. But over the weekend, an even more disturbing symptom of the totalitarian takeover emerged. Books shelves are being emptied of any works created by pro-democracy advocates, including historical textbooks.
How to expose and counter China's increasing aggression
There was no need to send in the People's Liberation Army after all. Hong Kong's freedoms were snuffed out with a pen stroke.
They're a Joke: UNHRC Finds Soleimani Assassination Violated UN Charter
We interrupt this program on doom and gloom to bring you a comedy special. Live! From New York! It's the UN Human Rights Council!
With new security law, China outlaws global activism
The draconian security law that Beijing forced upon Hong Kong last week contains an article making it illegal for anyone in the world to promote democratic reform for Hong Kong.
No More Stealth: China's Quantum Radar Could Reveal All Submarines
Quantum technology could also serve as advanced navigational sensor—one that could circumvent submarine dependence on orbiting satellites to stay on course
American Surveillance Aircraft Have Been Flooding Into The Airspace South Of Taiwan
For the past three weeks, there has been a big increase in U.S. military air activity in the Bashi Channel between Taiwan and the Philippines.
National
Supreme Court unanimously upholds states' right to penalize Faithless Electors
"Today, we consider whether a State may also penalize an elector for breaking his pledge and voting for someone other than the presidential candidate who won his State's popular vote. We hold that a State may do so."
Country music legend Charlie Daniels dies at 83
The musician's reps confirmed his cause of death
Did the Supreme Court Just Eviscerate the Central Purpose of the Electoral College?
On Monday, the Supreme Court ruled that states can impose penalties on members of the Electoral College who violate their pledges to vote for their party's candidate. State legislatures set the rules for choosing electors to the college that selects the president of the United States, and most of them appoint electors from the two major parties based on the state's popular vote in the November election.
Moon's metal-rich craters challenge popular theories about its origin
The most popular theory of the moon's origins contends the satellite was formed when a Mars-sized object collided with Earth, vaporizing large portions of Earth's upper crust.
UNC Pushes the PC Envelope
How much can our higher-education leaders get away with when it comes to promoting "correct" leftist views? Evidently, they aren't worried that anything might go too far, as we can see from the latest spate of requirements at the University of North Carolina.
A New Low In Higher Education?
Marquette University is a ridiculously left-wing institution, but this, from the College Fix, is appalling. An incoming freshman may have her acceptance revoked because she is a Trump supporter
Ghislaine Maxwell allegedly has "secret" video footage of Prince Andrew
Accused Jeffrey Epstein accomplice Ghislaine Maxwell allegedly has secret video footage of Britain's Prince Andrew — and she may be willing to share it with prosecutors, a distant relative of the prince claimed in an interview published Tuesday.
Young Americans willing to give up First Amendment rights to avoid offending others
Campus Reform recently spoke to students and young Americans about the role universities play in monitoring speech on social media.
University diversity plan turns the "basic practices of academic research" into racism, professors warn
Canada's Wilfrid Laurier University announced a plan for "equity, diversity and inclusion and indigeneity" earlier this month, intended to address "systemic racism" against "Black, indigenous and racialized people" at the university.
Discovering the Link Between Gender Identity and Peer Contagion
In 2016, Lisa Littman, ob-gyn turned public health researcher, and mother of two, was scrolling through social media when she noticed a statistical peculiarity: Several adolescents, most of them girls, from her small town in Rhode Island had come out as transgender—all from within the same friend group. "With the first two announcements, I thought, 'Wow, that's great,'" Dr. Littman said, a light New Jersey accent tweaking her vowels. Then came announcements three, four, five, and six.
Supreme Court upholds religious freedom in two major cases
The Supreme Court today handed down decisions in two important cases involving religious freedom. Considerations of religious freedom prevailed in both.
Chicago Blackhawks Announce They Will Keep Their Team Name and Mascot
The NHL's Chicago Blackhawks announced they will keep their team nickname despite calls to change it because critics charge it reinforces Native American stereotypes.
A pro-Trump student tried to document his professor's bias against him. Now he's facing a criminal trial.
Was it really a private conversation?
Without fanfare, Trump cuts Chinese nationals from American colleges
A friend of mine told me that her daughter, who attends UCLA, will be living at home and taking only online classes in the fall. While the family will be spared the cost of on-campus housing, there is no tuition deduction. On Monday, Harvard announced the same policy. Also on Monday, the Trump administration used the new academic reality as a way to eject Chinese nationals from America.
Supreme Court: No presidential "absolute immunity" on grand jury subpoena for Tax Returns, but separation of powers may protect from congressional subpoenas
Two political wins for Trump: Grand Jury case sent back to lower courts where Trump can raise other objections, and for now his accountants do not have to produce financial records to Democrats in Congress.
SCOTUS Finale: Two 7-2 Punts Give Trump A Short-Term TD; Trump Attorney: We're Delighted, And We'll Keep Fighting
There are no absolutes, at least not at the Supreme Court, and that was both good and bad news for Donald Trump. In two 7-2 decisions, the court ruled that the presidency does not have "absolute immunity" from subpoena nor a "heightened need" that privileges him over any other citizen. Chief Justice John Roberts also wrote that Congress does not have an absolute right to subpoena a president's personal records, and that lower courts erred in not considering separation-of-powers issues more carefully.
Report: Feds Took Ghislaine Maxwell's Sheets, Issued Her Paper Clothes For Fear She'd Kill Herself
Any news of petty indignities being visited upon this degenerate is enjoyable. And — fingers crossed! — I do think the feds will prevent her from following Epstein's lead by killing herself. It's hard enough to convince Americans that he died by his own hand even though it's all too plausible that the feds might have fallen down on the simple job of keeping him alive. If Maxwell managed to slip through their fingers due to incompetence as well, there's not a man or woman alive in the United States who could be convinced afterward that she wasn't murdered.
Vancouver Police to investigate tire marks on LGBT crosswalk as 'gesture of hate'
The poor West Vancouver Police are having to waste their time on a report of tire marks "tarnishing" the new Pride crosswalk in West Vancouver.
Supreme Court to Hear Case of Georgia Students Denied First Amendment Rights
The Supreme Court has agreed to hear a case brought by the Alliance Defending Freedom of two former Georgia college students who were prevented from sharing their faith on their college campus.
Sheriff: Man in hate crime killing said he targeted biker because he was white
Daniel Navarro has been charged with 1st Degree Intentional Homicide – Hate Crime – Use of a Dangerous Weapon
Basic arithmetic is now too offensive for the "cancel culture"
Are you ready for this week's absurdity? Here's our Friday roll-up of the most ridiculous stories from around the world that are threats to your liberty, risks to your prosperity… and on occasion, inspiring poetic justice.
Double Mastectomy at 15, Detrans 16-Year-Old Now Seeks Reversal
Penny was just 11 years old when she decided that people online were right — that she was "transgender." At 13, she was prescribed hormone blockers, and by 15, she'd had a double mastectomy. Now, at 16, she's raising money on gofundme for a breast reconstruction.
Short Circuit: A Roundup of Recent Federal Court Decisions
Wild horses, ankle stomps, and covert tweets.
Economy & Taxes
Germany and the Euro Zone: "Everyone" Blinked
When Germany's constitutional court (the BVG) ruled (a) that the European Central Bank (ECB) had not properly weighed the "proportionality" of its first, now renewed QE program and (b) that the European Court of Justice (ECJ) had not properly analyzed whether the ECB had done its job, there were plenty of predictions of catastrophe. The BVG's ruling, worried some, not only represented an existential threat to the supremacy of EU law, but, if it was followed, the Bundesbank (Germany's central bank) would be obliged to pull out of the first of the euro zone's QE programs.
NASA Teases "Psyche," A Robot To Explore An Asteroid Worth More Than Our Global Economy
NASA is about to begin building its latest spacecraft. Called "Psyche" it will explore a 140 miles/226 kilometers-wide asteroid called "16 Psyche." Today itz href="https://legalinsurrection.com/2020/07/seoul-mayor-park-won-soon-dead-from-apparent-suicide/" target="_blank">Seoul Mayor Park Won-soon Dead From Apparent Suicide
One of his secretaries accused him of sexual harassment.
Panic on ESG Street
The sub-headline in a Financial Times story on the anguished reaction of some asset managers to the Trump administration's belated (if modest) efforts to protect the threat to pensioners' investment returns represented by "socially responsible" investing (SRI) shows where the paper's sympathies lie (not that there was any doubt about that)
International
China talks of US decoupling and a divided world
Former official urges citizens to prepare for the worst-case scenario
Seoul Mayor Park Won-soon Dead From Apparent Suicide
One of his secretaries accused him of sexual harassment.
Baker uses female urine from public toilets to make "Goldilocks bread:
Stream of wheat? An enterprising French baker is switching up her bread recipe, or should we say reci-pee, by using wheat fertilized with female urine harvested from public restrooms.
On Point: Malawi Shows the World How to Fix a Crooked Election
In May 2019, Peter Mutharika, incumbent president in the southern African nation of Malawi, claimed a narrow reelection victory over opposition challenger Lazarus Chakwera.
On Sovereignty, the Chinese Communist Party Wants to Have It Both Ways
Chinese diplomats and spokespeople say that the new security law implemented in Hong Kong last week is simply a national-security measure that all countries have the right to implement. Of course, like so much else of what the Chinese Communist Party says, this is a lie.
Killing Free Speech in Austria
The European Commission against Racism and Intolerance (ECRI) ignores that there may be a context and a reason for "portraying newcomers as a threat to security". It does not consider the proliferation of Islamic terrorism in Europe or research showing that terrorists have migrated into Europe disguised as asylum seekers, who have gone on to perpetrate deadly terrorist attacks.
Newborn baby is pictured clasping the contraceptive coil his mother used in a failed bid to stop her conceiving in Vietnam
34-year-old mother gave birth to a baby boy at Hai Phong International Hospital
China requiring churches to praise communist government, sing national anthem in order to reopen after lockdown
In China, the government allowed some churches to reopen last month after coronavirus lockdowns, but only if church leaders raised the Chinese flag, declared stories of government success fighting the pandemic, and sang the national anthem, reports news outlet Bitter Winter.
Hmmm: Prince Andrew Vacationing Domestically This Year For Some Reason
The United Kingdom can be quite lovely in the summer, but it's not a bout of homesickness that has caused Prince Andrew to cancel his summer plans abroad. The Sun reported late yesterday that Jeffrey Epstein's years-long associate has decided not to travel to Spain as usual for a golfing holiday. A "palace insider" told their reporter that Andrew has become concerned that he might end up getting extradited to the US if he sets foot outside the UK, a fear that seems connected to the arrest of Ghislaine Maxwell
Spaghetti Western movie composer Ennio Morricone dead at 91
Ennio Morricone, the Oscar-winning Italian composer who created the coyote-howl theme for the iconic Spaghetti Western "The Good, the Bad and the Ugly" and often haunting soundtracks for such classic Hollywood gangster movies as "The Untouchables" and the epic "Once Upon A Time In America," died Monday. He was 91.
Venezuela's Ordeal for Water
It is estimated that 86% of Venezuelans have water problems. Thousands of people are taking extreme measures to get water
Turkey's Erdogan Signs Decree Turning Hagia Sophia into a Mosque
Crowd gathers outside the 1,500-year-old Byzantine-era cathedral, cries "Allahu akbar."
Opinion
Patriotism Is Becoming "White Supremacy"
The reaction to Trump's Rushmore speech was unhinged.
Three Cheers for "Neoliberalism"
I don't know whether I'll live 3 more years or 30 more years. But I'm increasingly convinced that my "Never-Answered Question" will still be unanswered when I kick the bucket.
About That Electoral College Decision: Another View
Earlier today, when Ed Morrissey jumped on the news that the Supreme Court had decided against the faithless electors in Chiafalo et al v Washington, he didn't seem to find the unanimous ruling surprising or, presumably, objectionable. And generally speaking, when you can get all nine of the justices from both sides of the aisle to agree on anything these days, it might be a positive sign of our judiciary working as intended. Also, from a purely emotional point of view, as I've said here before, the ruling is something of a relief because I wouldn't like to see an election as decided by the voters overturned by the decision(s) of one or a handful of appointed political dandies who were awarded a position as an elector in a state party beauty contest.
Sir Robert Peel: A Man Who Deserves His Statues
As Prime Minister, he played an important role in Britain's turn toward liberty.
Going Medieval
Writing in Bloomberg, Noah Smith gives more than a nod to Peter Turchin's theory of elite overproduction (or, as Smith neatly relabels the phenomenon, "elite over-competition") as a cause of the current wave of turmoil in the West, something with which I would agree but, I think, more emphatically.
ending the charade
Please, think for a minute and consider: what does it say when a completely generic endorsement of free speech and open debate is in and of itself immediately diagnosed as anti-progressive, as anti-left?
I hate to have to revisit this, but here we go.
A person who traffics in vicious and evil lies is using my name and @NancyAFrench's name to sell her new book.
Supreme Court satisfies neither Trump nor his enemies in financial records cases
Departing from the practice (universal, I think) of modern presidential candidates, Donald Trump refused to make public his tax records. Not good.
It's Come to This — We Must Defend Matt Yglesias
Oh, for goodness' sake, they're going to make us defend Matthew @#$%&!ing Yglesias.
Don't Cancel the First Amendment
The least powerful gain the most from it
If 5-2=3, How Can 5+2=3?
Here's a letter to the Wall Street Journal
How Bad Are America's Colleges? This Bad
Some conservatives tend to say, "Sure the colleges and universities are bad, but…" There is no but. With rare exceptions, they are worse than you can imagine. Unless they are studying to be an engineer or a doctor, most people would be better off to avoid college altogether, learn a trade, and read books on their own. Which is the way it used to be.
Macalester by John Hinderaker on Scribd
Britain should not quake before Xi Jinping: China has already peaked and faces economic stagnation
Xi has given us a nasty foretaste of what the world will be like if the Communist Party ever attains global mastery
Is John Roberts a Judicial Minimalist, a Coward, or a Strategic Maximizer?
None of these theories fully account for the Chief Justice's decisions, though the strategic maximizer view may come closest.
"A Generation Away"
In Impromptus today, I begin with presidential campaigns — specifically, the factor of age in them. I go on to a slew of other topics, in keeping with the nature of the column. See what you think. Chances are, there will be items you like and dislike.
Why Economic Freedom Is Ethical, Effective Alternative to Coercive Collectivism
"Under communism, individuals are merely a means to be used toward the achievement of the ends of the collective nation-state. Thus, individuals can be easily sacrificed for the nation-state's goals."
Physical Interventions on the Bodies of Children to "Affirm" their "Gender Identity" Violate Sound Medical Ethics and Should be Prohibited
Rather than teaching children to identify based on how well they fit prevailing cultural expectations on sex, we should be teaching them that the truth of their sexual identity is based on their bodies, and that sometimes cultural associations attached to the sexes are misguided or simply too narrow. There is a wonderfully rich array of ways of expressing one's embodiment as male or female.
Book Banning Is Back
Every year, American libraries feature displays of "banned books" to promote freedom of speech and of the press. Of course, the books they display aren't banned; hence their ability to display them. The books are titles like Ulysses, Catcher in the Rye, Lady Chatterly's Lover, and so on. This reflects the fact that for close to a century, no books were actually banned in the United States.