News of the Week for May 17th, 2020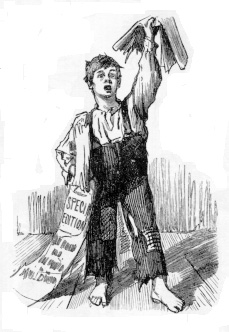 Corona Virus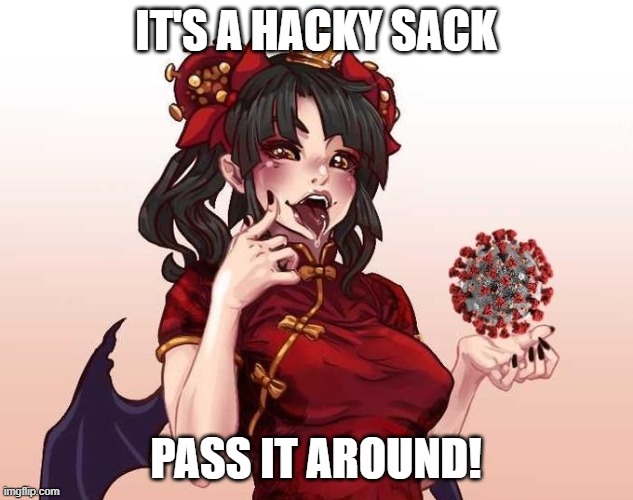 Nearly 3 in 4 Americans Blame the Chinese Government for America's High Death Rate
China is the most blamed entity among Republicans, and the fourth most among Democrats
China Lied to Us, Hoarded PPE, and Blamed America for Coronavirus. But It Gets Worse…
As American researchers are working hard to develop a vaccine and a cure for the Chinese coronavirus that originated in Wuhan, China, Chinese Communist Party hackers are targeting American research for cyberattacks, according to the FBI and the Department of Homeland Security (DHS). Rogue actors have increased cybertheft and attacks amid the coronavirus pandemic.
To Stanch COVID-19 Meat Crisis, Let Small Farmers Sell Meat to Local Grocers
The ability of Americans to buy meat in grocery stores is at risk due to serious supply-chain issues caused by COVID-19.
Wuhan Virus Watch: Carnival Cruise Bookings Reportedly Surge 600% After Announcing August Relaunch
Carnival Cruise Bookings Surge 600% After Announcing August Relaunch. Georgia reports lowest number of COVID patients in a month. MLB employee infection rate under 1%. San Francisco neighborhood suing city over COVID-related homeless problems.
More Than You Ever Wanted to Know about Viral Mutation
Viruses mutate — meaning they change and evolve as they multiply and spread — and one of the big fears about SARS-CoV-2 is that at some point it could mutate into something even more deadly and even more contagious. Thankfully, so far that hasn't happened. A University College London team analyzing virus genomes from more than 7,500 infected people identified 198 recurrent genetic mutations in the virus, and a lead researcher concluded, "there is nothing to suggest SARS-CoV-2 is mutating faster or slower than expected. So far we cannot say whether SARS-CoV-2 is becoming more or less lethal and contagious."
China's Incestuous Relationship with the WHO Might Be Worse Than We Originally Thought
Since the Wuhan coronavirus became a pandemic, we have learned more and more about China's incestuous relationship with the World Health Organization (WHO). When Taiwan attempted to blow the whistle on the virus that was raging on in China, the WHO turned their back and acted as though nothing was going on. In late January, the WHO parrotted the Chinese Communist Party's talking points, particularly that the Wuhan coronavirus was not transmitted from human-to-human. And the WHO knew they were wrong for ignoring Taiwan, which is why Bruce Alyward, the senior advisor to Director General Dr. Tedros Adhanom Ghebreyesus, hung up a Skype call with a reporter when asked about that very warning.
Laid-Off Workers More Likely To Say Country Should Focus On Stopping The Spread Of COVID-19 Than Reopening Soon
There are lots of things driving that result, I'd guess. One is plain old-fashioned fear. Most doctors, including Anthony Fauci in testimony today before the Senate, are palpably concerned about a second wave triggered by reopening prematurely. That's bound to influence workers, even ones who really need the money.
Another Critic Of China's Coronavirus Response Disappears
A Chinese attorney named Zhang Xuezhong has been arrested at his home after posting a statement on Chinese social media questioning the leadership of Xi Jinping and suggesting the government's response to the coronavirus showed government suppression of society was too severe
Florida Designates Pro Wrestling 'Essential Business'
World Wrestling Entertainment resumed its live televised shows Monday at its facility in Orlando without fans present. After weeks of airing taped pro wrestling matches, WWE received permission last week with a signed order from Florida's Emergency Management Director. The order says "employees at a professional sports and media production with a national audience" are exempt from a stay-at-home order as long as "the location is closed to the general public."
Most Americans stayed home before government COVID-19 mandates
Most Americans voluntarily stayed at home during the early days of the COVID-19 tsunami, before states began issuing official "shelter-in-place" orders, new research indicates.
LA County Investigating Possible Coronavirus Outbreaks At 23 Homeless Shelters
Despite the best efforts of LA's homeless shelters, the coronavirus is now spreading among residents of 4 out of 5 shelters near Skid Row. The county is currently investigating possible outbreaks at a total of 23 shelters
Wisconsin Supreme Court strikes down "Safer-at-Home" order
"Palm's Emergency Order 28 is declared unlawful, invalid, and unenforceable."
Incorrect media reporting about children and transmission of COVID-19
A statement about media reports, citing RCPCH, on the transmission of COVID-19 by children.
The Era of Hard Truths
On the menu today: why our response to the virus has always been hobbled by our individual and collective difficulty accepting hard truths; why we shouldn't be surprised that doctors and politicians disagree because of their different incentives; a tough question of matching the most vulnerable workers to the work that needs to be done before the pandemic can come to an end; and all kinds of helpful advice to parents from all of those wise sages on Twitter.
How Clark County COVID-19 contact sleuths trace, notify those at risk
The Southern Nevada Health District has tapped swimming pool and restaurant inspectors along with investigators of sexually transmitted diseases to help with the enormous job of notifying close contacts of people who test positive for COVID-19 that they may have been infected by the coronavirus.
Being Wrong Is Human and Will Happen. But Staying Wrong Is a Choice.
On the menu today: We could all dunk on people who were wrong in their early assessments of this pandemic, but the more pressing question is who is not learning from getting things wrong during this outbreak; one mainstream publication notices that the conventional wisdom on Florida was far from the truth; why the media's reflexive partisan sympathies are leading Americans to not understand the virus and what policies work best to mitigate it; and a funny and brutally honest assessment of what's coming to higher education.
Wuhan Virus Watch: Leaked Data Shows China May Have 640k Coronavirus Cases, Not 80k As Claimed
PLUS: Could plasma from those who recovered from the coronavirus be used as a possible treatment? A few studies have optimistic results.
Dining Out Has Changed In The Era Of The Virus
Texas is in the process of reopening for business, and that includes bars and restaurants. Most eateries have either been closed for the past couple of months or restricted to curbside takeout service. But as diners venture out for their first restaurant experience in many weeks, they're discovering that the old practices are no longer in place. NBC News talked to some of the wait staff at Coltivare, a popular Italian restaurant in Houston, about some of the changes that have been made. They also interviewed one couple who went to dinner there, Nisha Oza and her husband, Ted Mellen, about how the experience differed from the pre-virus era.
Pasadena Whole Foods Employee Dies After Contracting COVID-19
An employee at a Pasadena Whole Foods has died after contracting the novel coronavirus, the supermarket chain confirmed Friday.
T cells found in COVID-19 patients "bode well" for long-term immunity
Science's COVID-19 reporting is supported by the Pulitzer Center.
Two Coasts. One Virus. How New York Suffered Nearly 10 Times the Number of Deaths as California.
California's governor and San Francisco's mayor worked together to act early in confronting the COVID threat. For Andrew Cuomo and Bill de Blasio, it was a different story, and 27,000 New Yorkers have died so far.
Election 2020
Kamala Harris Now Being Touted as Top Choice for Biden VP
"Harris is not only in top contention, but Biden aides, surrogates and major donors see her as the best fit at the onset of the process"
Will Republicans "lose it all: in November ?
E.J. Dionne thinks they very well might, and for once I agree with him. So, apparently, do some Republican Senators. (I hope I'm wrong. If I am, it won't be the first time I have underestimated President Trump and the American public.)
Why the GOP may lose everything
Montana Gov. Steve Bullock (D) says that when he first announced he would run for the U.S. Senate, he "didn't know what Montana and the country was going to look like in the short period thereafter." With the covid-19 crisis, all his time has been taken up by being a governor, not a candidate. So far, that has only helped him in his campaign to unseat Republican Sen. Steve Daines.
Republican Mike Garcia picks up Katie Hill's California seat as Dem candidate concedes race
Democrat Christy Smith conceded the special election race for California's 25th Congressional District to Republican Mike Garcia on Wednesday, marking the first time Republicans will retake a Democratic-held congressional seat in the state since 1998 — and, Republicans said, indicating that enthusiasm for President Trump is strong heading into the 2020 elections.
FBI serves warrant on senator in stock investigation
Federal agents seized a cellphone belonging to a prominent Republican senator on Wednesday night as part of the Justice Department's investigation into controversial stock trades he made as the coronavirus first struck the U.S., a law enforcement official said.
Chinese State Media Warn Country Will Interfere in U.S. Election
China is threatening to meddle in the upcoming U.S. presidential election as retribution for a flurry of American lawsuits seeking to hold Beijing accountable for the spread of the coronavirus.
Nevada's vote-by-mail primary stirs fraud concerns, as unclaimed ballots pile up: 'Something stinks here'
Red flags are being raised about the all-mail voting system being used in Nevada's most populous county ahead of the state's June 9 primary election amid reports that thousands of ballots are being sent to inactive voters — fueling concerns about the possibility of voter fraud and ballot harvesting.
Voting by mail helps the GOP. California's special election proved that.
A socially isolated election was held this week, and although it's never wise to draw big conclusions from one-off events, the clear lesson in Tuesday's race for California's 25th Congressional District is this: It is time for Republicans to get on the vote-by-mail train.
Nevada's Mail-In Ballot System Wide Open to Fraud and Abuse
The state of Nevada will hold it's primary on June 9. The election will be held entirely by mail-in ballot and it's already raising red flags over concerns about vote fraud and ballot harvesting.
Justin Amash Drops Out of Presidential Race
Michigan congressman Justin Amash, who left the Republican party over his opposition to President Trump, announced on April 28 that he was considering running for president in 2020 as the Libertarian Party's nominee. On Saturday, he wrote on Twitter that he's closing down his exploratory committee
State polls suggest Biden has a clear national lead
Poll of the week: A new Marquette Law School poll finds former Vice President Joe Biden with a 46% to 43% lead over President Donald Trump in Wisconsin.
Mark Kelly's business subsidies, ties to Chinese tech firm under fire
Democratic Senate candidate Mark Kelly has cast himself as a successful astronaut-turned-entrepreneur who has made millions from good investments and generous speaking fees.
Gun Rights
11 More Cases in Which Responsible Gun Owners Saved Lives
In recent weeks, several instances involving the reckless use of firearms dominated national headlines. In one case, a Georgia man tragically lost his life when armed civilians crossed the line between defensive necessity and vigilantism.
Judge Orders Massachusetts Gun Shops to Reopen, But Imposes Unfair Restrictions
Gun shops in Massachusetts are officially open after a federal judge found that state officials overstepped their bounds by ordering their businesses closed and deemed non-essential.
Ninth Circuit Restores Ammo Background Checks In CA
A three-judge panel of the Ninth Circuit Court of Appeals issued a ruling Thursday that California's requirement for background checks on all ammunition purchases can remain in place while the law is being challenged, overturning a district judge's decision to block the background checks during the litigation.
Proposed Rule Would Ease Firearm Restrictions at Parks Managed by U.S. Army Corps of Engineers
If the change is approved, LTC holders would no longer be required to obtain written consent to carry weapons in recreational facilities managed by the government agency.
Hide the Decline
Environment &
"Green Energy"
New Zealand Budget Ditches Climate Change, Prioritises the Economy
Green New Zealand has disappointed activists, by ditching climate idealism in favour of trying to restart their economy.
Obamacare
Government in Healthcare
Travel Medical vs CV-19
Regular readers will recall that most health insurance stops at the border, which is why so many folks opt to purchase travel medical plans
War & Terror
COVID-19 Not the Only Threat From China
The destruction of the Berlin Wall in 1989 and the subsequent demise of the Soviet Union two years later lulled the West into a false sense of security. Many appeared to believe that an age of unending peace and prosperity had been ushered in.
China tries to calm "nationalist fever" as calls for invasion of Taiwan grow
Loud calls on social media urge Beijing to strike while world is busy with coronavirus crisis, but observers say the authorities do not want to be rushed
Indian and Chinese forces involved in fierce clashes along border region
The Indian Armed Forces launched an attack against the Chinese border guards this past weekend, injuring a number of military personnel in the process.
China's "Wolf-Warrior Diplomacy" in Context
Xi's aggressive nationalism is backfiring.
Hong Kong shop offers 'tear gas' flavor ice cream
Tear gas is among the new flavors at a Hong Kong ice cream shop. The main ingredient is black peppercorns, a reminder of the pungent, peppery rounds fired by police on the streets of the semi-autonomous Chinese city during months of demonstrations last year.
National
Here are the Chinese 'propaganda' centers currently operating in the US
Despite multiple warnings from U.S. intelligence officials, multiple Chinese-funded Confucius Institutes still operate on American soil.
Wuhan Virus Watch: Carnival Cruise Bookings Reportedly Surge 600% After Announcing August Relaunch
Carnival Cruise Bookings Surge 600% After Announcing August Relaunch. Georgia reports lowest number of COVID patients in a month. MLB employee infection rate under 1%. San Francisco neighborhood suing city over COVID-related homeless problems.
Seven Sex Attacks by "Transgender" Inmates in Women's Prisons
On Saturday, the Daily Mail reported that "transgender prisoners have carried out seven sex attacks on women in jail" in the United Kingdom in recent years. Since 2016, male prisoners have been permitted to transfer to women's prisons in England and Wales if they identify as women. In 2017, concerns were raised after a convicted rapist, "Karen" White — who was still legally male and had undergone no surgical changes — was moved to a women's prison where he sexually assaulted two inmates. It doesn't take a genius to work out that, under such a policy, such an instance is unlikely to be a one-off.
Abortion-Advocacy Groups Celebrate Mother's Day
It's become something of an annual tradition for abortion-advocacy groups to celebrate Mother's Day with tweets and email campaigns, attempting to sidestep that they exist to protect the right to kill unborn children — the antithesis of motherhood.
Attorneys for Conn. High School Runners Ask Judge to Recuse after He Forbids Them from Describing Trans Athletes as "Male"
Attorneys representing three female high school track athletes in their effort to bar biological males from competing against them filed a motion on Saturday calling for the presiding judge to recuse himself after he forbid the attorneys from referring to the transgender athletes at issue as "males."
Is California Backsliding on Racial Preferences?
Racial preferences are never quite dead, no matter how many times you put a stake through them.
Northwestern hosts "Masturbation for Manifestation" virtual event as part of online sex week
Other events include Burlesque workshop, drag makeup tutorial, Cunty MeMe performance
United against China: College Dems join College Republicans in demand to close ALL Chinese "propaganda" centers on campus
Both the national College Democrats and College Republicans have come together to issue a list of demands to American universities to put a stop on the Chinese Communist Party's campaign to influence academia.
What You Need to Know About 4 Pivotal Supreme Court Cases This Term
The Supreme Court is hearing some major cases this term that could have longstanding implications. The cases span a variety of issues: President Donald Trump's financial records, the Electoral College, and religious liberty, and more. Tom Jipping, deputy director of the Edwin Meese III Center for Legal and Judicial Studies and senior legal fellow at The Heritage Foundation, joins the podcast to break these cases down.
Supreme Court to Hear Presidential Elector Case that Could Doom the Electoral College
The left has been trying to get rid of the electoral college for years and now they appear to have their best chance ever: a case in the Supreme Court.
SCOTUS Sounds Unlikely To Support Faithless Electors
When I previewed the Supreme Court's choices in the faithless elector cases of Chiafalo v. Washington and Colorado Department of State v. Baca, I attempted to highlight the conflicting urges to honor the results of valid elections and respect the intentions of the Founders when they wrote the Constitution. That conflict appeared to be on display yesterday when the justices heard arguments in both cases. Attorneys for the electors in question consistently argued that the states were given no role in controlling the actions of the electors once they've been selected. But several of the justices, both conservative and liberal, sounded dubious about that argument at best. The arguments also included the invocation, probably for the first time ever, of the name of a character from The Lord of the Rings.
A move to reinstate racial preferences in California
California Proposition 209, enacted by the state's voters in 1996, amended the California Constitution to prohibit public institutions from discriminating on the basis of race, sex, or ethnicity. Now, the California legislature is considering legislation to reinstate racial preferences.
A Secret Space Plane is Carrying a Solar Experiment to Orbit
The idea of beaming solar energy to Earth with radio waves is decades old. But this weekend, the technology gets its first test in orbit.
Cathedral of Saint Mary of the Assumption
The neighborhood church casts a breast-shaped shadow that locals have come to call the "two o'clock titty."
And Now For . . . Data Feminism?
Feminists were rightly annoyed a couple decades back when Mattel released a talking Barbie doll who had among its canned sound bites the phrase "Math is hard!" But does it help the cause of gender parity in math and science to propose that there is a distinct feminist perspective on data?
Short Circuit: A Roundup of Recent Federal Court Decisions
Botanical accuracy, puppycide, and accusations of impropriety.
Economy & Taxes
Why Trade Freedom Will Be Key to Post-COVID-19 Global Economic Rebound
The World Trade Organization recently reported that half of its member countries currently imposing coronavirus pandemic-related export-control restrictions were not reporting those controls.
Is Trump's Optimism About A Quick Economic Recovery Backfiring On The "Reopen Now" Crowd?
This Axios post grabbed my attention because it's part of an apparent trend of workers seeming waaaaay too optimistic about their employment prospects given the depths of the economic misery we're in. And since most economists are quite blunt about how deep the hole is, we're left wondering where the public is getting the impression that a turnaround will be quick and easy-ish.
Taiwan Firm to Build Chip Factory in U.S.
Plans for TSMC's Arizona plant come as Trump seeks to cut dependence on Asia
Sweden Has Avoided a Coronavirus Lockdown. Its Economy Is Hurting Anyway.
Even without legal prohibitions, many Swedes are following social-distancing recommendations and limiting travel
International
People In Hong Kong Are Becoming Ill With Rat Hepatitis For First Time Ever. No One Knows How It's Happening.
A new report this week outlined an increasing virus problem in Hong Kong, which is attached to mainland China, where rat hepatitis E is jumping from rats to humans for the first time in history, and no one seems to know how it's happening.
Majority of remote workers are more productive and communicative
All companies, even those with no remote work culture, have had to mandate and effectively manage their employees working from home. Research shows how the workforce is experiencing the shift, and what employees need to stay productive and engaged. The future of work after the COVID-19 pandemic will not be the same.
German cannibal gets supervised day trips while wearing disguise
A German cannibal who got a life sentence for killing and devouring a man whom he cut into steaks is being treated to police-supervised strolls while wearing a disguise, according to a report.
Burning EU and other flags can now bring German jail term
Germany has made public burning of the EU flag or that of another country punishable by up to three years in jail, classing it as a hate crime.
Britain to publish ALL documents to show EU threats as trade talks row explodes
BRITAIN is set to publish documents revealing all EU's threats made to the UK during the Brexit negotiations after trade talks resulted in another "downbeat" day of no concrete progress.
Opinion
Uncommon Knowledge: The Importance of Institutions, with Yuval Levin
Yuval Levin is director of Social, Cultural, and Constitutional Studies at the American Enterprise Institute and the author of A Time to Build: From Family and Community to Congress and the Campus, How Recommitting to Our Institutions Can Revive the America Dream. The book and this conversation lay out the importance of institutions — from the military to churches, from families to schools — as these institutions provide the forms and structures we need to be free. Levin also explains why political correctness is rampant in the culture, why America's elites have created a closed-off aristocracy in order to transmit privilege generationally, and why it is vitally important that we as a society recommit to rebuilding and maintaining the institutions that provided the foundation for American society for 200 years.
Face Masks Are Temporary. The Culture War Is Forever.
What the "masks are for cowards" crowd is really trying to say.
The Dangers of the Equality Act
Upon receiving the endorsement of the Human Rights Campaign on May 6, Democratic presidential candidate Joe Biden committed to making so-called Equality Act legislation a "first 100 days" priority of his administration if he's elected in November.