News of the Week for May 10th, 2020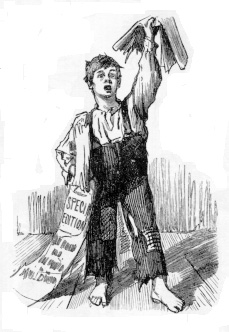 fright
Corona Virus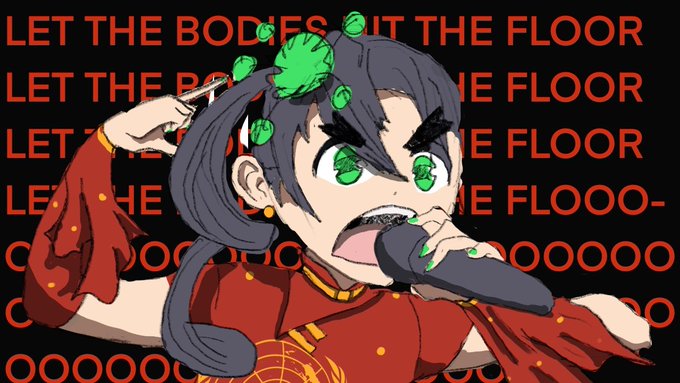 Momentum grows to cut red tape and allow academic labs to conduct COVID testing
"We have a coronavirus test—let us use it"
Whopping 373 workers at meatpacking plant test positive for COVID-19 — and they were all asymptomatic
At least 373 workers at a Missouri pork plant tested positive for coronavirus, CNN reported on Monday.
Will COVID-19 Sound The Permanent Death Knell For Public Transit?
During the virus crisis, ridership and service in both public transit and taxis (including Uber/Lyft LYFT) has fallen off a cliff. Scooter micromobility has plunged, too. People don't want to get into a vehicle with others, or where unknown others just were. Of course, far few people are travelling. If they have access to a private car, that's what they're using. Because travel is so low, that works fine, as roads are empty and parking is plentiful. Green Bay Metro shut down entirely.
Inside the Early Days of China's Coronavirus Coverup
The dawn of a pandemic—as seen through the news and social media posts that vanished from China's internet.
Trump Moves Coronavirus Projections From 60,000 To 80-90,000 Deaths
Gotta be fair to Trump here. He didn't come up with the 60,000 figure himself; that was the projection made by the IHME model in early April, when the curve began to bend thanks to Americans staying home from coast to coast. Even Anthony Fauci, who's grumbled behind closed doors about the imperfection and variability of models, blessed the 60,000 figure on April 9
Evaluating Sweden
John Fund and Joel Hay think its approach to COVID-19 is paying off, even though it has a higher death rate per million people than its neighbors; Nick Frankovich disagrees.
Sweden's COVID-19 Fatality Rate Is High
Sweden ranks seventh on the list of countries with most COVID-19 fatalities per capita. (I exclude microstates with populations under 100,000.) The six countries with more fatalities per capita are all in Western Europe. (I include the United Kingdom.) The fatality rate in the Netherlands is only slightly higher than in Sweden, but since April 1 it's grown faster in the latter. Sweden appears to be on track to move up from seventh to sixth place before long.
ACLU Sues to Stop Arkansas from Requiring COVID-19 Tests before Abortion Procedures
The latest effort from abortion providers to stop states from restricting abortion during the COVID-19 outbreak is an especially troubling one: In Arkansas, the American Civil Liberties Union and the state's lone abortion clinic have sued to block a policy that would require women to obtain a negative coronavirus test before getting an abortion.
Sweden had no lockdown but its economy is expected to suffer just as badly as its European neighbors
Sweden did not impose a full lockdown on public life or businesses, despite the coronavirus outbreak. Data released from the country's central bank and a leading Swedish think tank show that the economy will be just as badly hit as its European neighbors. Sweden's central bank, the Riksbank, gave two possible scenarios for the economic outlook in 2020, both are bleak.
Drive-thru COVID-19 testing site in Las Vegas opens to all comers
After months of reserving tests for the new coronavirus almost exclusively for the sick, diagnostic testing will be available in Las Vegas to anyone who wants it through a new drive-thru initiative offered by University Medical Center and Clark County.
COVID-19 and the Mark of the Beast
So this has become a thing — of course it has. Go down the rabbit hole online and you'll find people convinced that COVID-19 will lead to the mark of the beast, which will be in the form of a vaccine or antibody certification in order to work.
Gracefully Flattening the Tara Reade Curve on China
A title that makes no sense, but covers all the points that need to be made
The Sweden-Norway "experiment" — comparing pandemics and economies
A month ago, Sweden decided not to mandate a lockdown in response to the Wuhan coronavirus. Instead, it decided to keep restaurants, cafes, and schools open. It issued guidelines that stated
Why Gallup, New Mexico?
Over the weekend, I saw reports that New Mexico Gov. Lujan Grisham had invoked the state's Riot Control Act to shut down traffic in the city of Gallup. The coverage didn't provide the context to understand why this community of 21,678 people was such a COVID-19 incubator
Our Disagreement About Total Deaths Isn't Really About the Total Deaths
Perhaps we shouldn't be surprised to see poll results suggesting significant numbers of Americans think the official numbers for the death toll are overestimating or underestimating the real number of fatalities from the coronavirus. Each side has at least one compelling argument in their favor.
COVID-19 Mysteries
I've been emailing with Ari Schulman, the editor of the New Atlantis, and he made a comment that I thought was worth (with his permission) quoting
Sasse Calls to Protect Americans with Disabilities in COVID-19 Legislation
Senator Ben Sasse (R., Neb.) is urging that Phase Four of federal legislation responding to the COVID-19 outbreak should include protections for Americans with disabilities, whom he says are likely to be disadvantaged by policies to ration limited health-care supplies.
"Lockdown Extremism Is a Vice"
It used to be that proponents of "flattening the curve" acknowledged that we weren't going to vanquish the virus and would have to learn to live with more limited spread, but as I write today, that has changed over the last two months.
Why Hydroxychloroquine Didn't Turn Out to Be a Miracle Pill
A lot to chew over today: why the drug hydroxychloroquine will prove to be a life-saver for some coronavirus patients and useless or even a life-ender for others; why the country needs to "embrace the suck" and be able to accept, process, and respond to bad news; why we are likely to be forced into a reopening plan that lots of Americans will vehemently dislike; and the 2020 campaign's forgotten man.
2 Utah County businesses told staff to ignore COVID-19 guidelines, resulting in 68 positive cases
Nearly half of the employees of a Utah County business tested positive for COVID-19 after the business instructed employees to not follow quarantine guidelines and required staff who had tested positive to report to work, according to a written statement from county executives.
Pence's Pause: Are We In Cold War 2.0 With China?
Better question: Haven't we always been in Cold War 2.0 with China, only failed to recognize it? Hugh Hewitt asks Vice President Mike Pence instead whether the coronavirus pandemic has put the US in nonviolent confrontation with the communist regime in Beijing, and gets four seconds of silence before Pence talks around it. Hugh then mentions that the mask is "coming off the CCP," but that might not be the best analogy for this situation
Exclusive: California wires mask dealer half a billion dollars, then claws it back
California's massive deal with novice medical supplier Blue Flame mysteriously fell apart within hours. It's a case study of a pandemic-stricken state scrambling to navigate a chaotic marketplace — and the potential for fraud.
Beijing demanded praise in exchange for medical supplies
A growing number of reports indicate Chinese officials pushed their counterparts in Europe to make positive statements about China in order to receive shipments of medical supplies to fight the novel coronavirus.
LA City Council votes to identify hotels refusing to house homeless, suggests "commandeering" them
The Los Angeles city council voted on Wednesday to identify any hotels refusing to house the homeless as part of Project Roomkey, to investigate if any of those hotels have gotten tax breaks from the city in the past, and suggested these hotels may need to be "commandeered".
'There's absolutely nothing': locked-down Mexico grapples with national beer shortage
Deemed "non-essential", brewing was halted more than a month ago, leading to a thriving black market
If the U.S. Has Evidence of a Lab Accident, Show It. Don't Just Hint at It
The editorial board of the Wall Street Journal concludes
Sweden's Coronavirus death toll "horrifying" says scientist behind country's anti-lockdown strategy
Cases of the novel coronavirus in Sweden have reached at least 23,918, with its death count at 2,941, as of Thursday, according to the latest figures from the country's health ministry.
Pete Hegseth: It's Time To Show Some Courage And … Get Infected?
He never uses the words "get infected," but Daily Beast editor Justin Baragona is right to focus on the line "Herd immunity is our friend."
Sisolak praised, but Nevadans want virus shutdown to end
Even as some elected officials and conservative groups push back against the state's coronavirus shutdown, a majority of Nevadans give Gov. Steve Sisolak a passing grade for his management of the pandemic and support a measured approach for reopening the Silver State's economy, a new statewide poll shows.
The History of Quarantines to Isolate The Sick Dates Back Thousands of Years
The recent global spread of a deadly coronavirus originating in Wuhan, China, has led world leaders to invoke an ancient tradition to control the spread of illness: quarantine.
The Long History of Coercive Health Responses in American Law
Nearly 10 years ago, we published in the Harvard National Security Journal a long article about preventive detention—that is, detention justified in law by the need to prevent future harm, rather than as punishment for a past crime. After examining more than a dozen varieties of preventive detention allowed by American law, we concluded that, despite the "civic myth" that preventive detention is disfavored and rare, it is neither prohibited nor "especially frowned upon in tradition or practice." Surprisingly, American law allows quite a lot of it.
Vegas Mayor Faces Recall After Offering City as Coronavirus 'Control Group'
Doug Polk, a former professional poker player, has taken the first step to starting a recall petition that could oust Las Vegas Mayor Carolyn Goodman after she offered her city up as a "control group" to see if quickly reopening businesses would result in new coronavirus infections.
"It's just not practical for us": More than half of local retailers won't open for curbside pickup
Paolo Iacullo has spent the past eight weeks looking forward to seeing his customers again.
Wuhan Virus Watch: Phase Three of Vaccine Trial Could Begin Early Summer
A study showed that recovered patients might not get reinfected. Trump's personal valet tests positive. The virus continues to perplex doctors with the way it affects the body.
Idiocy Unmasked
The baffling idea that wearing a mask is giving into tyranny and fear.
San Antonio City Council unanimously passes resolution denouncing COVID-19 hate speech
City Council unanimously passed a resolution that denounces the use of terms like 'Chinese virus' and 'Kung Fu Virus' as San Antonio continues to fight against the spread of COVID-19.
Anti-Mask Snowflakes Of The Right
I'd say you've boiled your brain, Cap. This nation was founded in 1776. Here are a couple of challenges to individual liberties since then — challenges that took place right here in our state — that were arguably more important than having to wear a mask when you go out for a po-boy during a pandemic
Let's Talk About the Swedish Approach
It's not easy to shop these days, but Sunday is Mother's Day, so remember to go out and get her something — even if it's just a card and flowers from the grocery store. I've got the best. Thank you for everything, Mom.
South Korea, Hailed for Pandemic Response, Backtracks on Reopening After COVID-19 Cases Jump
Despite recently reopening businesses amid an impressive decline in new coronavirus case, the South Korean government has issued a nationwide health advisory for bars and nightclubs to close down for 30 more days after health officials tracked 13 new cases to a single person who attended five nightclubs and bars in the country's capital city of Seoul.
People who reported COVID-19 violations get death threats after state releases their names
Some people who reported suspected violations of Gov. Jay Inslee's stay-at-home proclamations are receiving death threats and harassment after their names and contact information were released by the state and made public on social media by people who obtained the information.
China asked the WHO to cover up the coronavirus outbreak: German intelligence service
Chinese leader Xi Jinping asked World Health Organization (WHO) Director-General Tedros Adhanom Ghebreyesus to suppress news about the Wuhan coronavirus (COVID-19) outbreak, the German intelligence agency BND found, according to a report by German magazine Der Spiegel.
Two New Polls: Something Like 20-25% Of The Public Won't Get The Coronavirus Vaccine Once It's Available
If only there were a way to safely administer the vaccine to people who are immunocompromised.
Model: Universal Mask-Wearing Would Do More To Reduce Infection Than Indefinite Lockdowns Would
One of the weirdest quirks of coronavirus politics is that the group that's most adamantly opposed to continuing lockdowns is also the group that's grouchiest about wearing masks. There's a certain dopey consistency to both positions: Lockdowns are an intrusion on the liberty of business owners and consumers, mask mandates (whether public or private) are an intrusion on the liberty of the individual.
Dr. Anthony Fauci was correct — more importantly, he was humble
In certain political circles, it has apparently become important to knock Dr. Anthony Fauci, the director of the National Institute of Allergy and Infectious Diseases.
72 got COVID-19 after being at large event
More than 70 people who tested positive for the coronavirus since an April 24 rally at the Wisconsin state Capitol indicated they had attended a large gathering, but the state Department of Health Services cant' say if they were at the rally because it is not tracking specific events.
Restaurants reopen, find no rush for new normal in Las Vegas
With restaurants getting the go-ahead to resume dine-in service Saturday, while adhering to specific protocols, an unscientific spot-check of dining corridors in Southern Nevada found a majority delaying their reopenings.
US and UK intelligence agencies 'examining report on mobile phone data at Wuhan laboratory'
Experts urged caution over the report
Beyond Meat and its Rivals Rely on Chinese Ingredients, Opening Food-Safety Debate In the COVID-19 Era
While America's biggest beef and pork producers were nearly laid low in April by COVID-19 cases in their workforce, sales of what detractors call "fake meat" boomed. But the pandemic may in time affect sales of plant-based protein, too, as U.S. consumers become more wary of all things China—which supplies a majority of the products' ingredients.
Election 2020
More Thoughts on Trump's Prospects
Steve wrote earlier today about President Trump's re-election prospects. This is, of course, a subject to which we will return many times between now and November. For now I want to make a few big-picture points and post a couple of videos.
Hmmm: New Senate Poll Shows Democrat Leading By Seven — In Montana
I'm skeptical, but only because of blind faith that Montana is and forever shall remain a red state, never mind that the current governor and one of the state's two senators is a Democrat. Oh, and because of this tweet from CNN elections expert Harry Enten
Battleground Montana?
Last month, the Democratic pollster Public Policy Polling showed the Montana Senate race dead even, with freshman Republican senator Steve Daines and incumbent Democratic governor Steve Bullock tied at 47 percent.
Gun Rights
Massachusetts Federal Judge Orders Gun Stores Reopened Subject to "Social Distancing" Guidelines
Grants preliminary injunction halting complete closure ordered by Governor, allowing stores to open subject, as the Second Amendment litigants volunteered, to maintenance of social distancing measures within stores.
Hide the Decline
Environment &
"Green Energy"
Twisting the Knife: European lawmakers consider tougher climate law
European Union lawmakers are considering toughening the bloc's planned climate law, with stricter near-term emission goals and a binding commitment for every member state to decarbonize by 2050, according to a draft document seen by Reuters.
Obamacare
Government in Healthcare
PA Gov. Vetoes Telemedicine Bill Since it Excludes At-Home Abortion Pills
The bill has a new amendment that excludes drugs not approved by an FDA safety program, which includes an abortion pill.
Misleading "Research"
"Four in 10 residents in states that have not expanded Medicaid may be uncovered by health insurance because of COVID-related unemployment."
War & Terror
Marine Littoral Combat Regiment?
In something of a follow-up to news that the Marine Corps is eliminating its tank regiments over the next decade, there are plans afoot to develop and field a Marine Littoral Combat regiment
Mozambique: Is Cabo Delgado the latest Islamic State outpost?
A simmering Islamist rebellion in a remote corner of Mozambique has erupted into open warfare in recent weeks, with reports of massacres, beheadings and the brief seizure of two towns in the northern province of Cabo Delgado, writes BBC Africa correspondent Andrew Harding.
National
Citing theft, spying and propaganda, GOP lawmakers probe China's "infiltration" of U.S. colleges
"We cannot allow a dangerous communist regime to buy access to our institutions of higher education"
Supreme Court Eyes Ballot Harvesting Case That Could Affect Election Integrity Across Nation
With mail-in voting becoming a national issue during the COVID-19 crisis, the Supreme Court could decide to hear a cornerstone election integrity case.
A Unanimous Supreme Court Brushes Back the Legal Resistance
The Supreme Court is often divided on ideological lines on hot-button issues, and tends to write unanimously when dealing with procedural questions where a lower court just went off the rails. So, when the Court takes a unanimous stand in a case involving a controversial political issue and goes out of its way to dress down the lower-court judges, you know they really went overboard. That's what happened this morning in an immigration case, United States v. Sineneng-Smith. Justice Ginsburg herself delivered the lecture to the Ninth Circuit to knock off the antics and stick to the cases before it.
The Murder of Ahmaud Arbery
A new and disturbing video of the shooting of 25-year-old Georgia man named Ahmaud Arbery has emerged. It's a gut-wrenching thing to watch. Perhaps there will be new evidence, but it's difficult to envision any way a jury could see this incident as anything but a flat-out murder.
Whoa: SCOTUS Unanimously Overturns Bridgegate Fraud Convictions
Good news, or a depressing reminder of how difficult it is to prosecute abuses of power? In a unanimous decision, the Supreme Court overturned the two criminal convictions resulting from the infamous 2013 "Bridgegate" scandal, but not because the two New Jersey officials did nothing wrong. Instead, in a decision that echoes an earlier unanimous opinion in McDonnell, the court ruled that an abuse of power does not fit under federal fraud statutes.
SCOTUS Prepares To Hear Faithless Electors Cases
The Supreme Court is preparing to hear two important cases next week that could have a significant impact on all future presidential elections. (Well, that's assuming that Sonia Sotomayor can figure out how to unmute her microphone.) Both Chiafalo v. Washington and Colorado Department of State v. Baca deal with the issue of faithless electors that popped up after the 2016 election. At stake is the question of whether or not states have the right to force members of the electoral college to cast their votes in accordance with the outcome of the statewide election or if the electors are free to vote as their own conscience dictates.
Short Circuit: A Roundup of Recent Federal Court Decisions
Beer innuendo, fishing in the mail, and the finality trap.
Following new law, university moves toward stripping abortion coverage from student insurance
A public university in Wyoming is moving to strip abortion coverage from its student health insurance plan, following a law ordering the university to do so that was passed after a College Fix report revealed the controversial insurance feature.
Model: Universal Mask-Wearing Would Do More To Reduce Infection Than Indefinite Lockdowns Would
One of the weirdest quirks of coronavirus politics is that the group that's most adamantly opposed to continuing lockdowns is also the group that's grouchiest about wearing masks. There's a certain dopey consistency to both positions: Lockdowns are an intrusion on the liberty of business owners and consumers, mask mandates (whether public or private) are an intrusion on the liberty of the individual.
Economy & Taxes
Finland's basic income trial: Free money made people happy but "would be unsustainable"
Finland ran a two year basic income pilot program from 2017 to 2018. 2,000 people were chosen at random to receive roughly $600 a month for two years. The stated goal of the program was to see if having the extra income, which was given regardless of how much money someone earned from working, would encourage those who received it to take on additional low paying work, knowing they wouldn't be penalized for doing so. Today, a study looking at the result of the two year effort concluded that while giving people free money did make them happier it didn't encourage much additional work.
Judge rules that strip clubs must get share of federal loans
Judge Lynn Adelman, a federal district court judge in Wisconsin, has ruled that strip clubs cannot be excluded from the federal Paycheck Protection Program. That's the program designed to help businesses stay afloat during the Wuhan coronavirus pandemic.
Crater: Unemployment Rate 14.7%, 20.5 Million Jobs Vaporized In April
The ADP employment projection of 20.2 million jobs lost turned out to be a near-bullseye, under the circumstances. The Bureau of Labor Statistics gave the worst jobs report in its history, tallying up the COVID-19 pandemic toll on the labor market at 20.5 million jobs in April. The unemployment rate jumped more than ten full points to hit 14.7%, both new records in the 72-year series
Elon Musk Blasts California, Says He and Tesla Are Headed to Texas
Musk has called the shutdown and lockdown orders fascist and become increasingly public in opposing them.
International
Internal Chinese Report Warns Country Faces Biggest Backlash Since Tiananmen Square
If you were wondering why China has been pushing out so much anti-U.S. propaganda lately, here's your answer. An internal report compiled by a think tank connected to China's intelligence service concludes the coronavirus is creating the biggest anti-China backlash since 1989
"Certain Genders"
Has the British government forgotten how to spell the word "men"?
The Price of Oppression
China favors ideology over science, putting the lives of its people, and of the entire world, in danger.
Quebec Cellphone Towers Damaged As COVID-19 Conspiracy Theories Grow
False narratives about 5G technology have led to attacks in Europe.
Google affiliate Sidewalk Labs abandons Toronto smart-city project
Google affiliate Sidewalk Labs is walking away from building a smart-city development in Toronto after two and a half years of controversy over its origins, overreach, and privacy and financial implications.
R.I.P. Florian Schneider, Kraftwerk Co-Founder Dies at 73
Schneider founded the influential electronic project alongside Ralf Hütter in 1970
R.I.P. Florian Schneider, Kraftwerk Co-Founder Dies at 73
Schneider founded the influential electronic project alongside Ralf Hütter in 1970
Opinion
A Memory of Stroessner, Etc.
My Impromptus column today has the usual variety of subjects, not excluding the NBA. I begin with Egypt, and the regime's political prisoners — in particular, Shady Habash. He was a filmmaker who directed a music video making fun of the dictator, General Sisi. Habash has now died in prison, at age 24. He was held for two years without trial. There are many more like him, not yet dead, as far as we know.
A Return to "One Nation" Conservatism?
A new book by an adviser to Theresa May lays out an ambitious blueprint for post-Brexit Britain.