News of the Week for Apr. 26th, 2020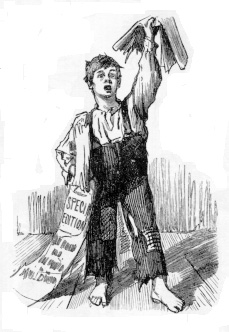 fright
Corona Virus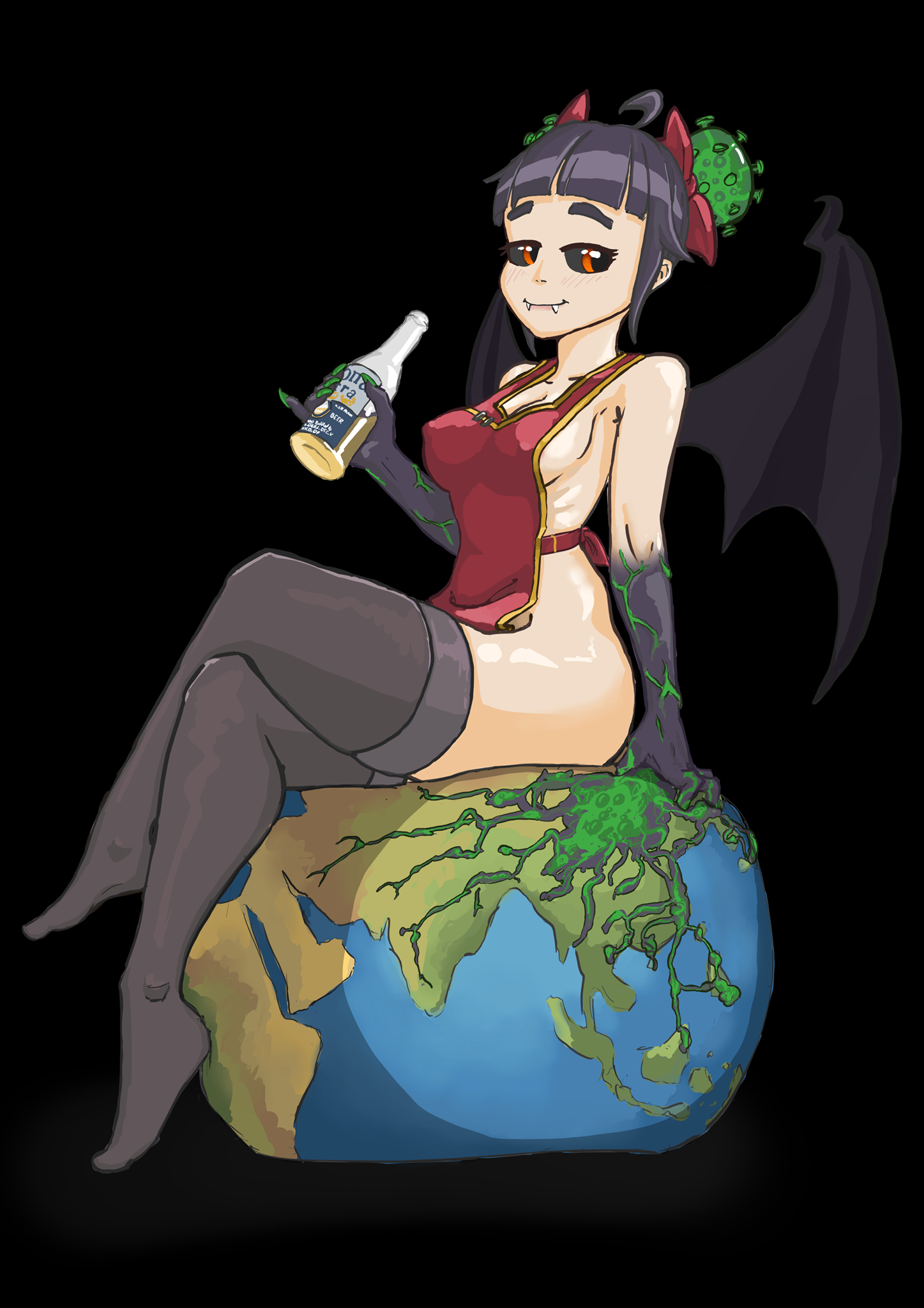 Wynn Resorts CEO calls for Las Vegas Strip to conditionally reopen in mid- to late May
Wynn Resorts Chief Executive Officer Matt Maddox on Sunday called on the Nevada governor to begin to reopen the Las Vegas Strip in mid- to late May with extensive safety measures in place, assuming the state is in line with certain benchmarks around the spread of the coronavirus.
Pubs could stay closed until Christmas as they'll be "last to reopen" when coronavirus lockdown ends
Cabinet Office minister Michael Gove refused to rule out the possibility yesterday.
Reopen The Las Vegas Strip?
It's hard enough to figure out how to reopen a place as densely populated as New York City, with its massive public transit systems and crowded streets. But how about Las Vegas? Granted, Sin City's full-time population is less than one-tenth that of the Big Apple at a bit under 650,000. But when it's up and running, Vegas hosts more than 100,000 tourists per day for a total of nearly 40 million per year, all packed into 135 square miles. Talk about a social distancing nightmare.
UK: The Fight against COVID-19: An Update from Dr. Jay Bhattacharya
A month ago, I interviewed Dr. Jay Bhattacharya just as the COVID-19 crisis was shuttering the economy and governments were ordering citizens to shelter at home. In that interview, Dr. Bhattacharya mentioned that he himself would soon be conducting tests for COVID in Santa Clara County, Calif., one of the most active hotspots in the country.
Most Movie Theaters in Georgia Won't Reopen Next Week Despite Governor's Plans
Georgia Gov. Brian Kemp will allow movie theaters to reopen starting April 27, but exhibition insiders stress that it would be nearly impossible for most major chains to start business back up by next week.
Coronavirus: Japan doctors warn of health system 'break down' as cases surge
Doctors in Japan have warned that the country's medical system could collapse amid a wave of new coronavirus cases.
Coronavirus has mutated into at least 30 different strains new study finds
The study was carried out by Professor Li Lanjuan and colleagues from Zhejiang University in Hangzhou, China and published in a non-peer reviewed paper released on website medRxiv.org on Sunday.
Government Might Not be Up to the Challenge — but Individuals Are
If you get the sense that government is not up to the challenge presented by a public health crisis, and the economic fallout that results from it, you're probably right. That's because government is, at its core, a political enterprise—and as most Americans will readily admit, bickering politicians aren't generally the best at getting things done in an effective and efficient manner.
The Foolish GOP Proposal to Open China to American Lawsuits over COVID-19
The bill introduced by Senators Marsha Blackburn and Martha McSally, however well-intentioned, would have disastrous consequences.
Harvard blinks, university won't accept $9M in coronavirus relief
Decision comes after President Trump points out $40B endowment; Stanford, Princeton also reject bailout money
Las Vegas Mayor Shocks CNN: I Offered Our City As A "Control Group" To See What Happens If We Opened Everything Up
And I do mean "shocks." As contentious as cable news interviews tend to be, you don't often see the host call an elected official "ignorant."
New York's Frightening New "Do-Not-Resuscitate" Guidelines For Cardiac Patients
If you're one of the people who are crazy enough to venture out onto the streets of New York City this week (or simply can't avoid it for professional reasons) and you're unlucky enough to collapse on the sidewalk from a heart attack, I suppose all we can say is it's been nice knowing you. Under new guidelines issued by the state Health Department, paramedics finding people in a state of cardiac arrest without a heartbeat are not supposed to go through the usual routines of attempting to restart the patient's heart and respiration. In other words, assuming you are seen by an EMT who is following this guideline, once you're dead you're supposed to politely remain on your trip to the afterlife.
Welp: Sweden Withdraws Study Suggesting That One-Third Of Stockholm's Population May Have Been Infected
It seemed like a bad sign last night when even an ignoramus like me was able to spot a problem with one of their claims. According to Forbes, Sweden's top epidemiologist said at a press conference that "the study indicates that for every confirmed case of COVID-19, a further 999 people are likely to have been infected with the virus without knowing it." But the country's public health agency later contradicted him and said that's not true. Why?
Communist China's Coronavirus Disinformation Campaign May Be Bigger Than We Realized
A report in the New York Times today expanded on the scope of the massive disinformation campaign China has created over the COVID-19 pandemic it caused. The report partly reveals the massive nature of the coronavirus campaign by the Chinese Communist Party (CCP) to take the offensive against the US government. A global propaganda war is underway, with China reportedly adopting many of the tactics employed by Russian disinformation agents over the past several years.
Recovered coronavirus patients in China test positive weeks later
A growing number of recovered coronavirus patients in China continue to test positive for the deadly bug, according to reports.
Reopening Has to Proceed Carefully
Up until yesterday, the outlook for the coronavirus outbreak in the United States was starting to look better.
We're Still Learning About the Pandemic's Early Days
On the menu today: California drops a bombshell, confirming that the first American death from coronavirus occurred February 6, not February 28; a long look at the World Military Games in Wuhan in October 2019, weeks before the known start date of the virus outbreak; and a good proposal for accountability in U.S. policies regarding China.
How to properly make DIY face masks, according to a doctor
As face masks become more urgently needed than ever, you can help—and protect yourself.
Five threats to US food supply chains
The coronavirus pandemic has upended food supply chains, led to closures of meat producing plants and left Americans with the unsettling experience of seeing empty shelves at supermarkets.
Debunking Coronavirus Trutherism
Looking at hard evidence in response to conspiracy theories
UCLA Law publicly shames professors for politically incorrect comments on COVID, n-word
Asian student group refuses to specify "material harm" professor allegedly caused
Italians call for justice for relatives killed by coronavirus
Facebook group seeks legal action against authorities responsible for errors at start of outbreak
Germany Calls Off Oktoberfest Over Wuhan Coronavirus
World's biggest beer festival was hoping to welcome 6 million visitors in 2020.
Poll: Plurality of Republicans Oppose Protests Against Stay-Home Orders & Social Distancing
A YouGov poll of American adults conducted April 17 to 19 asked respondents: "Protestors have called on governors in some states to immediately end shelter-in-place and social distancing measures and reopen their states. Do you support or oppose these protestors?"
Eighth Circuit Allows Arkansas COVID-19 Abortion Restriction to Stand
In a ruling yesterday, the Eighth Circuit Court of Appeals determined that Arkansas may restrict most surgical abortions as part of its prohibition on elective procedures during the COVID-19 outbreak. Earlier this month, a federal judge had temporarily blocked the policy and ruled that the state could not lawfully restrict abortions as part of its overall order.
On Point: The COVID-19 Debacle Previews the Chinese Communist Party's Imperial World Order
Beijing's calculated deceit regarding the COVID-19 pandemic's November 2019 origin in Wuhan, China, to its ongoing 2020 A.D. global massacre provides Planet Earth's residents with a preview of the Chinese Communist Party imperial world order that Chinese President Xi Jinping has promised to buy, slap together when no one with a brain is looking or impose via raw military terror by 2049.
Lockdown-free Sweden sees one of its highest days for new recorded coronavirus deaths and infections with 172 fatalities and 682 new cases
The 172 new deaths are the second-highest jump so far, behind yesterday's 185
Sweden Sees Big Jump In New Cases And Corrects Multiplier Of Unseen Cases
Sweden saw a big jump in the number of confirmed cases today
China Imposes Restrictions On Northern Part Of Country Due To New Outbreak
This isn't a Wuhan-style lockdown. For now, the restrictions require "preventing outsiders from visiting other neighborhoods and warning residents to stay away from high-risk areas." But my operating assumption on COVID news from China is that things are always ten times worse than they're actually telling us.
NY doctors try new treatment protocol after detecting alarming coronavirus symptom
Signs of blood thickening and clotting were being detected in different organs by doctors from different specialties. This would turn out to be one of the alarming ways the virus ravages the body, as doctors there and elsewhere were starting to realize.
'We can't afford to wait': coronavirus could shut out droves of new US voters
Covid-19 is severely curbing voter registration across the US – which could have huge consequences in November
"Together, Jerry": Husband and wife, married 64 years, die within hours of each other
More than 60 inseparable years after taking their wedding vows, Gerald and Arline Polinsky lay in beds placed side by side at Memorial Regional Hospital in Hollywood. They were holding hands, dying from COVID-19.
Poll: Religious and Non-Religious Americans Split on Ventilator Rationing
A new survey from the Pew Research Center has a variety of interesting figures on how Americans are responding to the COVID-19 crisis. One of the most intriguing sections of the survey gauges public opinion on how to allocate medical care to sick patients when hospitals are dealing with shortages.
The Models Weren't Right . . . but That Death Toll Is Climbing Closer to That Projection
I don't get all that upset when people point out that the projections from the model from the University of Washington's Institute for Health Metrics and Evaluation often turns out to be far from reality. This model is trying to account for all kinds of variables that can't be known, only estimated and guessed. (Think of my example of the infection on the beach, and whether the person returns to a sparsely populated young community or a densely populated old community. One small variable, far-reaching consequences for the number of infections and deaths.)
Coronavirus: First patients injected in UK vaccine trial
The first human trial in Europe of a coronavirus vaccine has begun in Oxford.
As Number Of Cases Surge, Swedish Officials Warn Bars That Ignore Social Distancing Guidelines Will Be Closed
Yesterday I pointed out that this has been a tough week for Swedish officials attempting to guide the country through the coronavirus crisis. After suggesting the curve was flattening last week, they were hit with two days in a row of the highest ever jumps in the number of deaths (185 on Tuesday and 172 on Wednesday). In addition, Thursday saw a big jump in the number of new cases (751). Today the news was even worse
Younger Americans more likely to view China 'favorably' than older Americans, survey finds
A recent Pew Research survey indicates that Americans' opinions of China are mostly unfavorable.
Coronavirus: China rejects call for probe into origins of disease
China has rejected calls for an independent international investigation into the origin of the coronavirus.
FDA Approves Home COVID-19 Test, Is Overseeing 72 Trials of Treatments
The Food and Drug Administration has ongoing clinical trials for 72 drugs to treat COVID-19, therapeutics that aren't a cure, but which will treat the symptoms of the disease, FDA Commissioner Dr. Stephen Hahn announced Friday.
Sweden sees record number of coronavirus infections for second day in a row – 812 – after warning it may CLOSE bars and restaurants if people keep ignoring social distancing
Sweden reports record number of new coronavirus infections for the second day in a row, 812; 4.8 percent rise on the previous day
Coronavirus: China Continues to Flood the World with Defective Medical Supplies
More than a dozen countries on four continents have recently disclosed problems with Chinese-made coronavirus tests and personal protective equipment. The problems range from test kits tainted with the coronavirus to medical garments contaminated with insects.
Democrats to Replace Biden at Convention Over Tara Reade Sexual Assault Allegations?
While the mainstream media has mostly kept a lid on this story, the sexual assault allegations by Tara Reade against presumptive Democratic presidential nominee Joe Biden aren't going away soon. As PJM's Rick Moran reported earlier this week, the D.C. police are treating the allegations as an "active and ongoing" investigation. Many liberals are turning a blind eye to the story, but there are some who have a vested interest in keeping this story alive and front and center: Bernie Bros.
Is China fighting a second wave of coronavirus? Beijing shuts gyms and a city of 10million people is put in lockdown
China has shut downs gyms and swimming pools in Beijing amid fears the country is vulnerable to a second wave of coronavirus.
De Blasio appoints wife head of coronavirus racial inequality task force
Mayor de Blasio isn't letting the controversy surrounding his wife's embattled billion-dollar mental-health initiative stop him from appointing her to head a new coronavirus recovery task force.
Election 2020
Swing voters approve of Trump's virus effort, 75% want end of China reliance
The nation's focus during the coronavirus on its economic reliance on China has prompted a big majority of swing state voters to back a "Made in the USA" agenda as they turn from worrying about their health to switching the economy back on, according to a new survey.
Democrats to Replace Biden at Convention Over Tara Reade Sexual Assault Allegations?
While the mainstream media has mostly kept a lid on this story, the sexual assault allegations by Tara Reade against presumptive Democratic presidential nominee Joe Biden aren't going away soon. As PJM's Rick Moran reported earlier this week, the D.C. police are treating the allegations as an "active and ongoing" investigation. Many liberals are turning a blind eye to the story, but there are some who have a vested interest in keeping this story alive and front and center: Bernie Bros.
Welcome to Blue Virginia: Dems Apply the 'Colorado Model' to the Commonwealth
While millions of Americans were trying to celebrate the resurrection of Christ this Easter any way they possibly could, Democrat Virginia Governor and occasional blackface enthusiast Ralph Northam locked the state Republican Party in a tomb.
Election 2020: Democrats Zeroing in on Four States in Effort to Flip the Senate
Arizona, Colorado, Maine, and North Carolina
Preliminary injunction against dysfunctional California ammunition background checks
The law made it impossible for many law-abiding citizens to buy ammunition.
Gun Rights
Election 2020: Democrats Zeroing in on Four States in Effort to Flip the Senate
Arizona, Colorado, Maine, and North Carolina
Welcome to Blue Virginia: Dems Apply the 'Colorado Model' to the Commonwealth
While millions of Americans were trying to celebrate the resurrection of Christ this Easter any way they possibly could, Democrat Virginia Governor and occasional blackface enthusiast Ralph Northam locked the state Republican Party in a tomb.
Judge says California law requiring background checks to purchase ammo violates the Second Amendment
A federal judge in California ruled that a law requiring background checks to purchase ammunition violates the Second Amendment.
Jackson mayor temporarily suspends open carry law during COVID-19
Mayor Chokwe Antar Lumumba has signed an executive order temporarily suspending open carry for Jackson residents in an effort to lessen the occurence of violent crimes during the COVID-19 civil emergency.
"Fear, Desperation" Drive Largest Month For Gun Sales Ever
Last month we saw reports indicating that requests for background checks and foot traffic at gun shops were spiking in an unprecedented fashion. As it turns out, those weren't just people going window shopping. The figures for March are now in and a staggering 2.3 million firearms were sold in the United States (an all-time record), many to self-described first-time buyers. But whether they were old hands or new to the process, many of them offered the same reasons for wanting a firearm. The Free Beacon interviewed a number of recent shoppers and they all expressed concerns over the possibility that the rule of law might begin crumbling if the coronavirus gets out of control and they wanted to be ready to protect their families and homes in the event of widespread civil unrest.
Hide the Decline
Environment &
"Green Energy"
AOC Celebrates Oil Workers Losing Their Livelihoods: 'You Absolutely Love to See It'
On Monday, U.S. oil prices fell below zero for the first time ever, shocking observers and raising doubts about the solvency of oil and gas companies coming out of the coronavirus crisis and the oil selling war between Saudi Arabia and Russia. These negative prices were distressing news for the U.S. economy, threatening the livelihoods of oil and gas workers and the availability of the gasoline Americans will need after the crisis ends. Yet Rep. Alexandria Ocasio-Cortez (D-N.Y.) saw them as a reason to celebrate.
Fusion Energy Gets Ready to Shine—Finally
Three decades and $23.7 billion later, the 25,000-ton International Thermonuclear Experimental Reactor is close to becoming something like the sun.
Pope Francis: 'We Have Sinned Against the Earth … the Earth Never Forgives'
On Wednesday, Pope Francis gave an impassioned speech on the 50th anniversary of the first Earth Day, calling on Christians across the world to undergo an "ecological conversion" from below, spurred on by popular movements. He claimed that humans have "sinned against the earth" by disobeying God's command to be good stewards of it.
Obamacare
Government in Healthcare
Health Care . . . Reimagined
In the tumult of the coronavirus pandemic response — which has exposed significant problems (and opportunities) with how health care is administered — Americans for Prosperity has announced the launch of a major "reimagine" campaign to reform impediments to delivering services to the ill, as well as to "better prepare" the country for another deadly viral outbreak.
Dutch Supreme Court Approves Euthanasia for Dementia
More than 20 years ago, the Dutch Supreme Court approved the assisted suicide of a woman in despair because her children had died. So we shouldn't be surprised that it has now explicitly approved the forced euthanasia of patients with dementia if they asked to be killed before becoming incompetent.
Pelican State Blues
Well, Blue Cross/Shield of Louisiana, anyway
War & Terror
Is China preparing for war?
There's a reason Beijing is aggressively pursuing a policy of total national self-sufficiency
Trump says he directed Navy to "destroy" Iranian vessels that harass U.S. ships
President Trump said Wednesday he has ordered the U.S. Navy to take action against Iranian vessels that "harass" U.S. ships at sea.
Russia Has Abandoned Its Massive Nuclear Destroyer And Supersized Frigate Programs
The state-run shipbuilding company responsible for both programs now has concerns about its long-term finances.
Australia joins U.S. ships in South China Sea amid rising tension
An Australian frigate has joined three U.S. warships in the South China Sea near an area where a Chinese vessel is suspected to be exploring for oil, near waters also claimed by Vietnam and Malaysia, officials said on Wednesday.
National
Educators Are Nervous About Kids Being Away From Public School Indoctrination During Shutdown
The past couple of months have certainly been a time of many adjustments for a lot of Americans. Some of us — like myself — haven't really had our daily routines upset. My child is finishing up college and heading into whatever the real world will look like after.
Harvard Law Prof Calls for Ban on Homeschooling, Saying It's 'Dangerous' to Leave Children with Their Parents 24/7
It's ironic at a time when 56 million children in the U.S. are being homeschooled as a result of the COVID-19 pandemic that Harvard Magazine would publish an article calling for a ban on homeschooling.
Harvard Magazine Calls for a "Presumptive Ban" on Homeschooling: Here Are 5 Things It Got Wrong
A leading homeschooling expert and Harvard alum responds in a letter to the editor.
U.S. Supreme Court abolishes split jury verdicts; dozens of convictions voided
The U.S. Supreme Court ruled on Monday that juries across the nation must be unanimous to convict or acquit a criminal defendant, outlawing the split verdicts that had persisted in Louisiana since openly racist lawmakers enshrined them in the state Constitution during the Jim Crow era.
Trump Makes Stunning Announcement, Says He'll Suspend Immigration Into the U.S.
We're in an era of firsts, a runaway virus from China comes to mind, but this announcement by President Trump is the very first time anyone has heard an American president make this pronouncement.
NASA Releases Stunning Hi-Res Photos of Jupiter's Swirling Atmosphere
Since first landing on Jupiter in 2016, NASA's Juno space probe has provided us with a wealth of information about the solar system's largest planet. In particular, its JunoCam—which beams back photographs taken by the probe—has allowed the public to see incredible visuals of Jupiter. NASA has highlighted one image in particular from Juno's 25th flyby of the planet, also known as a perijove. What stands out immediately are two thin lines that move up Jupiter from top to bottom.
Hubble Space Telescope turns 30: Astronomer Fred Watson shares his top 10 photos
For 30 years and counting, the Hubble Space Telescope has taken us on a journey through the cosmos from auroras on Jupiter to some of the earliest galaxies in the universe.
Oh My: Michigan Legislature Calls Special Session– To Strip Whitmer Of Emergency Powers
Couldn't happen to a nicer petty martinet, nor at a better time. Winston Churchill once wrote that bad kings make for good law, and Michigan's legislature might put that into action in a special session starting today. After Whitmer's arbitrary and capricious COVID-19 shutdown order put the state's unemployment at the highest in the nation, the legislature wants immediate oversight over Whitmer's handling of the crisis. And they want to start reviewing bills to restrict the powers that she may have abused
Watch This Indestructible Glass Drop Literally Break a Bullet
You're crazy for this one, Prince Rupert.
FCC Signals Likely Revocation of Four Chinese Telecom Firms' Licenses
Commission says the state-owned businesses must prove they aren't subject to Chinese government control
The Man Who Beat the 1957 Flu Pandemic
Pioneering virologist Maurice Hilleman, who is little remembered today, also helped develop nine of the 14 children's vaccines that are now recommended
Supreme Court Denies Request to Block 'Public Charge' Rule During Pandemic
The Supreme Court denied a request from several state attorneys general to put a hold on government enforcement of the "public charge" rule that denies immigrants eligibility for residency unless they can prove they are unlikely to go on public assistance.
Short Circuit: A Roundup of Recent Federal Court Decisions
Spaceman, fake subpoenas, and the right to a basic minimum education.
Judge "Begin[s] a Gender Discrimination Trial with a Presentation Highlighting the Great Achievements" of "Our Nation's Civil Rights Leaders"
Reversible error, concludes a California appellate panel.
Economy & Taxes
Yes, America Should Build More. But Let's Be Clear About the Primary Obstacle . . .
Netscape co-founder and venture capitalist Marc Andreessen offers a really appealing essay spotlighting how one of the most humiliating factors in this entire coronavirus outbreak is how vast swaths of American industry, government, and society seem flatfooted and haplessly incapable of mobilizing for a crisis. Our big institutions and leaders not only lack the ability, they never planned to build that ability\
A Master Class On the Perils of Regulation
Economic regulation is always presented as serving the public good, but often it is merely rent-seeking by powerful interests. Even when well-intentioned, it more often than not has negative unintended consequences. Tomorrow at noon Central, Martha Njolomole, an Economist at Center of the American Experiment, will present the fourth in the Center's Master Class in Public Policy series, on the perils of regulation.
CBO: Federal Debt to Hit 101 Percent of GDP This Year
The latest projection from the Congressional Budget Office
International
Meanwhile In Hong Kong, Democracy Advocates Promise Mass Protests
Pro-democracy advocates in Hong Kong plan a new round of mass protests against the government this July. The latest conflagration between pan-democrats and Hong Kong and Chinese bureaucrats comes following conflicting statements this weekend over the role of Beijing's liaison office and Article 22 of the Hong Kong-China Basic Law agreement.
Done Deal — Netanyahu will be Israeli Prime Minister in Unity Government
"Bibi always wins. The political 'wizard,' as Netanyahu is often nicknamed, has done it again."
Scientists Found a Fossilized South American Frog in Antarctica
It's the first modern amphibian ever found on the continent and sheds light on the temperate forest ecosystem that once existed on Antarctica.
Good News for Gender-Confused British Kids
Children who believe they are transgender face new curbs on gender reassignment treatment to protect them from "irreversible" decisions.
'Ukrainian cannibal killed his girlfriend and fried her legs to eat after getting hungry while boozing at home'
Man identified as Olaksandr, 41, admitted to killing girlfriend and cooking legs
Gothenburg axes twin city agreement with Shanghai as Sweden closes all Confucius Institutes
Sweden's second-largest city has ended its twin-city agreement with Shanghai, according to local media. The move comes as the Scandanavian country closed all of China's state-run language and cultural institutes.
What's Next For North Korea If Kim Jong-Un Is Dead?
Despite repeated denials from the government and state-run media about the status of North Korean dictator Kim Jong-un's health, the fact remains that nobody has seen him in public in weeks. The various claims and rumors making the rounds range from Kim being in recovery from surgery at a private residence to assertions that he's brain dead or even deceased. The hermit kingdom isn't really big on sharing news, particularly if it's of the bad variety, so we won't know anything until they're ready to either produce him or offer some other sort of proof.
Lace Bra face masks go on sale in Japan, immediately sell out
All five designs snatched up, but lingerie company promises to step up production to meet country's latent demand for lacy face coverings.
Hungary prepares to end legal recognition of trans people
Trans people fear more discrimination as Orbán pushes through law defining gender based on "sex at birth"
Rice genetically engineered to resist heat waves can also produce up to 20% more grain
"This is exciting news," says Maria Ermakova of Australian National University, who works on improving photosynthesis. The genetic modification worked in three kinds of plants—a mustard that is the most common plant model, tobacco, and rice, suggesting any crop plant could be helped. The work bucked conventional wisdom among photosynthesis scientists, and some plant biologists wonder exactly how the added gene produces the benefits. Still, Peter Nixon, a plant biochemist at Imperial College London, predicts the study will "attract considerable attention."
Opinion
Dictators, Double Standards, and More
My Impromptus today begins with a couple of North Korean defectors whom National Review readers have met before: Thae Yong-ho and Ji Seong-ho. I have talked with and written about both. Extraordinary men (and you would be hard-pressed to find a North Korean defector who was not extraordinary). They have been elected to the South Korean parliament. That is an amazing story, on many levels.
The War on Homeschooling
About Elizabeth Bartholet and homeschooling, Alexandra de Sanctis writes: "Though she doesn't acknowledge it, the result of her ban on homeschooling would be that wealthy parents can continue to avoid public schools by sending their children to expensive private institutions while a dearth of school-choice policies and a lack of financial resources leave lower-income parents with no options at all."
Bring Taiwan in from the cold
China's behavior during the Wuhan coronavirus outbreak has been disgraceful — marked by deceit and an unwillingness to cooperate with the rest of the world until it was too late. In addition, there's reason to believe that the virus originated in a Chinese lab that did not meet safety standards.
The Attack on Homeschoolers Is an Attack on American Ideals
Our "democratic values" differ from Europe's. Look it up: That's kind of the whole point of America.
We Cannot "Reopen" America
No matter when government stay-at-home orders are revoked, the American economy will not reopen. Because the source of the economic shock is not government orders. It's the pandemic.