News of the Week for Apr. 19th, 2020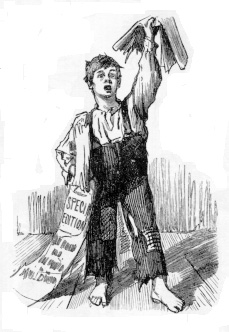 Corona Virus
South Korea reports more recovered coronavirus patients testing positive again
South Korea reported on Monday that at least 116 people initially cleared of the new coronavirus had tested positive again, although officials suggested they would soon look at easing strict recommendations aimed at preventing new outbreaks.
New Zealand Had Help Flattening the Curve
An international perspective is useful in assessing America's response to the coronavirus, both in retrospect and in understanding what works going forward, and what doesn't. But international comparisons have a way of ignoring important differences between societies. The Washington Post and CNN have hyped New Zealand's response, with the Post breathlessly headlining its report, "New Zealand isn't just flattening the curve. It's squashing it." New Zealand's draconian lockdowns can tell us something, but its leaders also had advantages that many other countries could not replicate.
Trump Isn't Wrong About Investigating WHO
A right-wing stunt to pin the blame for Covid-19 on the World Health Organization actually contains a useful notion.
Why Did Gov. Gavin Newsom Make Hurried $1 Billion Deal With China's BYD for Masks?
California relaxed its standards, noting KN95 masks 'may be an acceptable alternative' due to the supply shortage
Planning the Great Escape from House Arrest—and From Communist China
As the northern hemisphere begins to emerge from the worst of the pandemic, political punditry is focusing on two issues: how to reopen the economy and how to decouple from China. The two subjects are related because a large part of the Western economy is joined at the hip with Beijing. To a substantial degree, China produces what America consumes. Each country's holdings in the other are enormous. They are bound by innumerable contracts, deals, projects and cross-posted personnel that are not easily severed.
Pope Francis Calls for 'Structural' Change Activists to Take Advantage of Coronavirus Crisis in Easter Letter
On Easter Sunday, Pope Francis sent a letter to leaders of social movements promoting "structural changes" to the "economy of exclusion and inequality." Among other things, he encouraged these activists to use the coronavirus crisis as an opportunity to spur radical change and launch a "humanistic and ecological conversion." He also endorsed the idea of a universal basic income (UBI), championed by former Democratic presidential candidate Andrew Yang.
University put student in "solitary confinement" right after baseless sexual assault claim: lawsuit
Accuser's details don't match up with "video evidence"
Half of coronavirus deaths happen in care homes, data from EU suggests
Figures from Italy, Spain, France, Ireland and Belgium suggest UK may be underestimating care sector deaths
An Unnerving Review of Accidents in High-Level Labs Handling Viruses
Two facilities in the city of Wuhan were researching coronaviruses in bats — the Wuhan Institute of Virology, and the Wuhan Center for Disease Control and Prevention.
New Zealand Had Help Flattening the Curve
An international perspective is useful in assessing America's response to the coronavirus, both in retrospect and in understanding what works going forward, and what doesn't. But international comparisons have a way of ignoring important differences between societies. The Washington Post and CNN have hyped New Zealand's response, with the Post breathlessly headlining its report, "New Zealand isn't just flattening the curve. It's squashing it." New Zealand's draconian lockdowns can tell us something, but its leaders also had advantages that many other countries could not replicate.
Powerful Americans Were Catastrophically Wrong about China
On the menu today: why so many Americans have a hard time talking about China in an honest and direct manner; why it's extremely unlikely that the bad cold or flu that you had early in winter was the coronavirus; and why some high-ranking U.S. government officials have grown skeptical of the lab-accident theory.
Elderly coronavirus patients could be denied critical care under NHS 'score' system designed to free up ICU beds for those most likely to recover
Coronavirus patients over 65 will be ranked out of 10 based on age and frailty
Why Is New York Hardest Hit?
As everyone knows, New York City is the main center of COVID-19 infection and fatality in the U.S., with something like 40% of all American deaths. The reasons why shouldn't be a mystery.
Virginia Pastor Who Defiantly Held Church Service Dies of New Chinese Coronavirus
In his last known in-person service on March 22, Bishop Gerald O. Glenn told his congregation at Richmond's New Deliverance Evangelistic Church to stand up. He wanted to show the entire world that they were defying the warnings against gatherings of more than 10 people. "I firmly believe that God is larger than this dreaded virus," he thundered. While his congregants clapped, the pastor then said that at his church, "people are healed," not made sick.
McDonald's in China Apologizes For Banning Black People From Entering Restaurant
The Chinese industrial city of Guangzhou has become unsafe for black people. Visitors and workers from Africa were recently kicked out of their hotels and apartments because of the rumors that the coronavirus was sweeping through the black community. There have also been several racial incidents in the city as African nations and blacks in America have sounded an alarm about the racism.
Ex-Clinton lawyer threatens to sue Nevada unless ballot harvesting permitted
A prominent Democratic lawyer who represented Hillary Clinton's presidential campaign is threatening to sue the state of Nevada unless it immediately suspends prosecutions for ballot harvesting before the June 9 primary, among a slew of other demands, according to a letter obtained by Fox News on Tuesday.
Taiwan releases December email to WHO showing unheeded warning about coronavirus
The World Health Organization is under fire after Taiwan released the contents of a December email inquiring about the person-to-person spread of COVID-19, which it says was ignored by the organization and further denied to provide adequate information about how to fight the virus.
Hmmm: 15% Of Pregnant Women Recently Admitted To NYC Hospital To Give Birth Had Coronavirus — Nearly All Without Symptoms
A tantalizing data point for the central mystery of the epidemic: How many people have had the disease and how many of those never had symptoms?
Lessons We Didn't Learn
On the menu today: a giant scoop related to safety measures at the Wuhan Institute of Virology; the widely forgotten — or perhaps never-learned — lessons from the last SARS outbreak in 2002–2003; and one particularly ominous possible scenario.
7 Senators Seek Answers From World Health Organization About Coronavirus "Cover Up" With China
Seven Republican senators are demanding answers from the World Health Organization surrounding its "role in helping the Chinese Communist Party cover up information regarding the threat of the Coronavirus."
Welcome, Fairweather Federalists
It's quite heartening to see a sudden deference to federalism among our political media
Six Principles for Reopening the Economy
The debate over reopening the economy has heated up. Good. We need to reopen soon.
Every Model and Projection Represents a Best Guess . . . with a Lot of Variables
Our Robert VerBruggen lays out a bunch of good news in the fight against the virus. Health experts think we're nearing the peak of the outbreak, the daily death count has stabilized, and the evidence suggests social distancing has had the desired impact — the virus is spreading much more slowly than a few weeks ago.
Coronavirus Update: Slowdown in New Cases and Deaths
Coronavirus case and death numbers are showing positive signs this week. The number of new coronavirus cases nationally has registered daily declines since Friday. Yesterday, 25,000 new coronavirus cases were confirmed in the U.S., the smallest increase in over a week.
A Quick COVID Research Roundup
A few items of note, mostly from the new batch of work put out through the National Bureau of Economic Research
93-year-old woman using powers of the internet to keep beer stocked during pandemic
A 93-year-old Pittsburgh-area woman is using the powers of the internet to keep a stock of beer while doing her part to "flatten the curve" on the coronavirus pandemic.
Coronavirus runs roughshod over debt-laden belt and road projects
Developing countries' "hidden debts" to China totalled US$380 billion well before the global health and economic crisis, analysts estimate
Hmmm: 36% At Boston Homeless Shelter Tested Positive For COVID-19, Vast Majority Without Symptoms
That's two days in a row with a study suggesting greater prevalence of coronavirus within a particular population than one might expect. Yesterday doctors in a NYC hospital reported that 15 percent of women who gave birth in their care during late March and early April tested positive for the virus. Of that number, 88 percent had no symptoms.
Here's Why Grocery Store Shelves Are Empty
There is no shortage of food, according to food industry leaders, yet there are empty shelves in grocery stores. Why is that? The reason goes beyond the fact that people began to hoard items last month. There is also a problem with distribution and the fact that Americans are cooking at home instead of going out to eat.
Sweden Tops 1,000 Deaths As Criticism Of :Herd Immunity" Strategy Grows
I write post after post here about how the U.S. should remain locked down as long as possible, until more testing and contact tracing is in place, but I find myself weirdly glad that Sweden is conducting its highly risky experiment with herd immunity. It's the only way we'll know whose approach to the disease was the correct one, the cautious "shut it all down" contingent or the more fatalistic "everyone's getting infected eventually" group of one, i.e. Sweden.
Comparing the Plagues
I have wondered how our experience of this pandemic — saturated as it is with competing models, charts, and technical experts — compares to that of the average person who survived either of the two major medieval outbreaks of the bubonic plague. In some ways, the two experiences are not so different. They had their clerics; we have ours. We struggle to complete funerary rituals in an age of social distancing; the medievals could hardly keep up with the sheer number of the deceased.
The Coronavirus Forces Countries into a No-Win Situation
As mentioned yesterday, the general sense is that several Asian nations have handled the threat of the coronavirus more effectively than the United States has, through a variety of different decisions: an earlier response, much more widespread testing, much more widespread use of masks, strict home quarantines, and cell-phone tracking and other invasive tracking measures that some Americans would likely oppose.
China's Information about the Virus Wasn't Six Days Late, More Like Six Weeks Late
This morning, the Associated Press unveiled a deep dive into the response of the Chinese government to the coronavirus outbreak, and the article is sufficiently damning. But the headline "China didn't warn public of likely pandemic for 6 key days" somewhat soft-pedals it, focusing on January 14 to January 20, after top Chinese officials secretly determined they likely were facing a pandemic from a new coronavirus, and the city of Wuhan hosted a mass banquet for tens of thousands of people and millions began traveling through for Lunar New Year celebrations.
Coronavirus: Higher Case and Death Numbers
The death toll from coronavirus in New York City jumped by nearly 4,000 on Tuesday, to a cumulative total of more than 10,000. Health officials revised previous numbers to account for presumed cases: individuals who had died with symptoms of the virus but not tested positive for it. The revisions highlight the difficulty of interpreting official health figures in the fog of the pandemic. Nations and localities have some discretion in determining cause of death, which may cause discrepancies in the data.
The Problem with New York City's COVID-19 Death-Rate Estimates
More on the continuing saga (see here, here, here and here) of the COVID-19 mortality rate — specifically, on why it is so hard to get accurate statistics, notwithstanding that these statistics are essential to decisions about reopening the economy.
Nevada stockpiles hydroxychloroquine, potential coronavirus drug, which Sisolak restricted
Just days after Gov. Steve Sisolak banned non-hospital doctors from prescribing hydroxychloroquine, the Nevada Department of Corrections took steps to stockpile the drug.
Pregnant NHS nurse dies with coronavirus – but baby saved
Channel 4 News has learned that "fabulous" 28-year-old nurse Mary Agyeiwaa Agyapong passed away on Sunday
Why NYC Adjusted Its Death Count for COVID-19
Please note: because this piece is specifically about COVID-19, it goes to all subscribers, paid and unpaid. I just simply cannot bring myself to try to make money off sharing COVID-19 information. Paid subscribers will get a separate and exclusive piece later today about the situation with China. But everyone needs to read this one.
COVID-19 Spreads Faster Through LA's Homeless Population
The deadly coronavirus is now spreading faster through Los Angeles' homeless population, outreach workers tell the NBC4 I-Team. Sources say at least 23 more homeless people have tested positive for COVID-19, with fears an explosion of cases is not far behind.
Wuhan virus from Wuhan lab?
First we were instructed that it was racist to refer to the origin of the COVID-19 virus in Wuhan or China as racist. Then we were instructed that the thought it might have derived from a Wuhan virology lab as a right-wing conspiracy theory. The Wuhan virus from a Wuhan lab? Doubleplusungood. So bad it can't even be thought.
Now Is Exactly the Time to Investigate the WHO's Catastrophic Public Failures and Internal Rot
President Trump made precisely the right call in suspending U.S. funding to the World Health Organization, pending a review of its role in "severely mismanaging and covering up the coronavirus." Trump is doing an important service not only to America, but to the world, with his demands that the WHO clean up its abysmal and misleading act, and stop kowtowing to China.
Wuhan Virus Watch: Navy May Reinstate Fired Captain Who Asked for Help with Coronavirus Outbreak
Trump threatens to adjourn Congress. Oxford University vaccine trials start next week. Significant coronavirus mutations discovered. Most NYC kids may already have the virus.
AP: Internal memos reveal Chinese leaders delayed warning public of coronavirus pandemic
New information also indicates coronavirus may originated in Wuhan virology lab.
The Road to Herd Immunity Will Be Long, Slow, and Painful
I'm as eager to see the economy start to reopen as the next guy. As noted in yesterday's Morning Jolt, the Saint Louis Federal Reserve president estimates the United States is losing $25 billion in lost output every day. Unemployment could hit 15 percent or higher, and Goldman Sachs calculates the global damage as being four times worse than the Great Recession.
The Train Has Left the Station
New York City Health Commissioner Oxiris Barbot, Feb. 2: "I want to assure New Yorkers that there is no reason for anyone to change their holiday plans, avoid the subway, or certain parts of the city because of #coronavirus."
After Pennsylvania Closed All Liquor Stores, Residents Crossed State Borders To Buy Booze. Now Ohio Is Shutting Down Out-of-State Sales.
Border counties are now prohibited from selling to anyone without proof of residency.
The World Health Organization Wants to Restrict Access to Adult Beverages and I May Become Violent
We are learning things about ourselves during our coronapocalypse shutdown aren't we, dear readers? Forced to stay inside and find ways to occupy ourselves, most of us have found ways to cope and sometimes even flourish.
Rubio: Let Me Shoot You Some Hard Truths About Reopening The Country For Business
An effective clip, albeit something that would have been much more useful coming from Trump. Rubio has something to say to both sides here. To the "we're not ready" camp: We can't stay locked down for much longer. The unemployment numbers are gruesome. Yes, more people will die once we reopen, but that's a price we'll have to bear. Our goal should be to minimize the number of deaths after we restart economic activity.
Germany to relax coronavirus lockdown measures
Many shops and schools will reopen as chancellor warns success in slowing spread is "fragile"
It Is Important to Know This Virus's Origins
On the menu today: one long deep dive into the Fox News report that unnamed "sources" are increasingly confident that the origin of this virus is an accidental release or infection from a laboratory, and how every possible transmission path paints the Chinese government as incredibly reckless and unconcerned about the risk to human life around the world.
Unlicensed Haircuts Are Only the Beginning
Amid a pandemic, states are cutting back the red tape that kept health-care workers out.
Whitmer: You Don't Need Your Property Rights When It's Snowing, Or Something
Nothing quite captures the smug elitism of petty tyranny better than this short clip of Gretchen Whitmer laughing off concerns about civil rights. Why should anyone care, Whitmer says, that she has taken a valid and exigent public-health emergency to arbitrarily infringe on activities that pose no threat — such as planting seeds on one's own land to grow food, or traveling between their homes without coming into contact with others?
Hope: Severely Ill Patients At Chicago Hospital Showed Rapid Recovery After Receiving Gilead's Experimental Antiviral Drug
The happiest I've been in six weeks was reading this story.
Hokkaido, Japan Ended Its Coronavirus State Of Emergency Last Month. This Week It Reimposed It
Japan's northern island of Hokkaido is home to about 5 million people. When the coronavirus began spreading around the world in February, Hokkaido was the first place in Japan to declare a state of emergency. And that early decision appeared to work. The number of new cases dropped and the emergency order was lifted. When the emergency ended, Hokkaido Gov. Naomichi Suzuki said, "There was no surge of infected patients that led to the collapse of the medical environment. We overcame without the fearful circumstance."
Mom selling penis face masks has already raised $56K for charity
The Utah mom whose penis-covered social distancing face masks went viral has now sold 5,400 of the garments — and raised $56,000 for charity, according to a report Thursday.
No, we're not running out of food. It just looks that way.
Panic buying at supermarkets spiked in the first weeks of COVID-19 lockdowns. But the food supply chain has since adjusted, making further shortages unlikely.
Pew Poll: Supermajorities Say They're Expecting The Worst In COVID-19 Pandemic — And That Government May Be Rushing Reopening
Federal and state governments continue to shift their talk from restrictions to reopening, hoping to rescue a reeling private sector and save jobs. According to a new survey from Pew Research, that optimism hasn't yet reached most Americans. While discussions of peaks and downslopes have dominated the news of late, almost three-quarters of Americans think that the COVID-19 pandemic crisis will get worse before it gets better
Coronavirus ends China's honeymoon in Africa
Beijing has spent billions to win friends and influence politics in Africa. But the virus is threatening to upend years of careful work.
New Bill Would Empower Americans to Sue China for Coronavirus Outbreak
Americans will be able to take the Chinese Communist Party to court for its lies and omissions about the Chinese Wuhan coronavirus from the Middle Kingdom under a new bill proposed by Sen. Tom Cotton (R-Ark.) and Rep. Dan Crenshaw (R-Texas). The bill would strike down immunity for foreign countries like China in the specific case of the coronavirus, enabling Americans to sue for damages in U.S. courts.
Chile counts coronavirus deaths as "recovered"
Chile is counting those who have died due to the coronavirus as "recovered" because they no longer show symptoms, the country's top health official said this week.
Recent Reports Confirm: Coronavirus Is China's Chernobyl
On April 26, 1986, a nuclear reactor at the Chernobyl Nuclear Power Plant exploded, starting a tremendous fire. Both the explosion and the fire resulted from structural damages caused by negligence during the construction of the plant which were known for more than a decade but never acted upon. Radioactive fallout spread over approximately 39,000 square miles, hitting Belarus, Ukraine, Russia, and various regions across Europe — only the Iberian Peninsula escaped the fallout completely. The first evidence of a major release of radioactive material came from Sweden. The Soviet Union covered up the disaster, which made it harder to contain.
An Informed Public Will Always Decide on the Virus
A number of NRO writers have offered today some valuable cautionary data about antibody testing and herd immunity.
Coronavirus lockdown: Lessons from Hokkaido's second wave of infections
It was once seen as something of a success story – a region that worked to contain, trace and isolate the virus – leading to a huge drop in numbers. But Hokkaido is in the spotlight again as it struggles to deal with a second wave of infections.
Empty dorm rooms to be used as hospital beds, quarantine rooms for med staff
American universities are offering up their vacated dorm rooms to fight the coronavirus.
Ecuador's death rate soars as fears grow over scale of coronavirus crisis
Mortalities in one province leap from 3,000 to 11,000 in six weeks, with health and mortuary services overwhelmed
Medal of Honor recipient Bennie Adkins, known for Vietnam heroics, dies of coronavirus
Medal of Honor recipient Bennie Adkins, who was given the nation's highest military honor for heroically fighting off enemies and saving wounded soldiers in Vietnam, died April 17 from complications caused by the coronavirus.
Preliminary Antibody Study: Just 2-3% In Wuhan Have Had The Virus
If you find these numbers suspiciously low for the global epicenter of the disease, and if you're inclined to distrust any and all COVID data that comes from China: Well, me too.
Poll: 58% More Worried That Government Will Loosen Restrictions Too Quickly Than Too Slowly, But…
A reminder courtesy of this new WSJ/NBC poll that the protests in Michigan and elsewhere this past weekend don't yet reflect majority opinion. But that's changing. Public opinion on this question is inevitably a moving target. With each new gruesome unemployment report and each new data set showing slowing growth in the number of COVID-19 deaths, the balance will shift towards reopening sooner. In fact, there's evidence that it already is.
'I've seen better seals on my fridge!' Shocking photos from inside Wuhan lab show broken seal on unit which stores 1,500 virus strains – including the bat coronavirus behind the deadly pandemic
Worrying photos have emerged from inside a Wuhan laboratory this week
Wuhan Virus Watch: Trump warns of "consequences" if China is "knowingly responsible" for pandemic
Comedian Bill Maher derides "Panic Porn" and hope shaming. MIT study shows NYC subways "major disseminators" of virus. Poor lab practices at the CDC contaminated first test kits.
Germany sends China £130billion bill for 'coronavirus damages' – sparks fury in Beijing
GERMANY has rattled China after joining the UK, France and the US in a rare attack, after Berlin called out Beijing's responsibility for the global pandemic and even issued a £130bn invoice.
Election 2020
UK coronavirus death toll could be far higher than previously shown
The United Kingdom's true death toll from the novel coronavirus far exceeds estimates previously published by the government, according to broader official data that include deaths in the community such as in nursing homes.
Gun Rights
Former ATF Agent Mocks New Gun Owners Compares Them To Tiger King
Savid Chipman is a former ATF agent. He found a new gig as a spokesman for those who want the population disarmed. David Chipman's latest attempt at scaring Americans away from exercising their Second Amendment rights seems rather ham-handed.
Police: At least 10 killed in shooting rampage in Canada
A 51-year-old man went on a shooting rampage across the northern part of the Canadian province of Nova Scotia Sunday, killing at least 10 people, including a policewoman. Officials said the suspected shooter was also dead.
Hide the Decline
Environment &
"Green Energy"
Earth is way dustier than we thought. That may be a problem for climate forecasts.
"When we compared our results with what is predicted by current climate models, we found a drastic difference."
Can religiosity predict cultural climate beliefs?
Probing the relationship between religiosity globally, and cultural beliefs in the narrative of imminent / certain global climate catastrophe
Obamacare
Government in Healthcare
Can I Have Medicare and an HSA?
Is it OK to have an HSA plus Medicare? Can I still make contributions once I enroll in Medicare? How about my younger spouse? What else do I need to know?
War & Terror
Possible Chinese Nuclear Testing Stirs U.S. Concern
Beijing might secretly be conducting small nuclear tests at its Lop Nur site, report says
China Tightens Grip on Disputed Islands Amid Wuhan Coronavirus Outbreak
China's People's Liberation Army (PLA) exploits the misery created by coronavirus
National
US colleges received millions from China, Russia, Saudi Arabia…and didn't report it
Colleges and universities across America failed to report nearly $1 billion in foreign gifts between 2013 and 2018.
Supreme Court Will Hear Arguments by Tele-Conference
The United States Supreme Court issued a historic notice this morning, announcing that the justices will hear oral argument by telephone conference in a limited number of cases hearings on which had been postponed due to the coronavirus.
Weird alien planet may be core of stripped-down gas giant
The bizarre newfound world resides in the mostly barren 'hot Neptunian desert.'
Howard Zinn's Debunking
Howard Zinn was a lousy historian but a superb propagandist whose textbook on American history has been read by (or at least assigned to) vast numbers of students. Think of it as a precursor to the New York Times' 1619 Project, an effort to discredit the nation's Founding.
New Earth-sized planet discovered 300 light-years away could support life
A new, Earth-size exoplanet has been discovered in old data from NASA's Kepler space telescope — and scientists say this world has the potential to support life.
Public university fired professor for calling microaggressions handout "garbage": lawsuit
"The university sent an explicit message: 'Agree with us or else'"
Land O Lakes Indian Maiden Bows to Political Correctness
Quietly and without fanfare, the makers of Land O Lakes butter rubbed out the lovely maiden that was the centerpiece of the company's logo for 100 years.
Feminist says coronavirus shows 'it's time to abolish the family'
A university speaker argued in favor of "abolishing" the family.
Police Department Issues Rules For Interacting With LGBT People, Orders Officers Not To Question "Gender Identity"
The Norfolk Police Department is observing new rules on how to treat transgender people and has ordered officers to begin using someone's preferred pronouns instead of what's listed on government issued-IDs, the Virginian Pilot reported Tuesday.
Upcoming 1776 Revival to Feature Entirely Female, Nonbinary, Trans, Genderqueer Company
Diane Paulus will direct the classic musical on Broadway.
After Nearly a Decade, NASA Will Launch Americans Into Space From U.S. Soil
It's been nearly 10 years since NASA stopped launching Americans into space. We've been hitching rides to the space station with the Russians — a huge comedown from the glory days of NASA.
Short Circuit: A Roundup of Recent Federal Court Decisions
Hair microscopy, an economist breaks bad, and the non-prosecution of Jeffrey Epstein.
Economy & Taxes
EU Fears Chinese Takeover of European Companies Amid Wuhan Coronavirus-Induced Downturn
"European countries should buy stakes in companies to counter the threat of Chinese takeovers," the EU antitrust chief suggests.
Prudence during Good Times Means Ability to Spend during Bad Times
I know it is very 2010 to write about debt and government spending, but here we are. As Eric Boehm at Reason reports
International
Chinese dams held back Mekong waters during drought, study finds
China's Mekong River dams held back large amounts of water during a damaging drought in downstream countries last year despite China having higher-than-average water levels upstream, a U.S. research company said in a study.
Coronavirus lockdown spares Czech women an Easter whipping
It is an Easter Monday ritual of pagan origin, popular in rural areas. Men go door-to-door, singing a ditty and whipping women's legs and buttocks.
Mexican Company Helps Venezuela's Maduro to Avoid U.S. Sanctions
The Mexican company Jomadi will send 95 octane gasoline in exchange for five million barrels of oil at discounted prices
Hong Kong: Say, This Would Be A Great Time To Arrest Some Democracy Advocates
Much like conditions here in the United States, Hong Kong has been dealing with the Coronavirus by having people mostly remain at home and practice social distancing protocols. This has actually produced a beneficial side effect for Hong Kong leader Carrie Lam since there are far fewer protesters gathering in the streets to make life uncomfortable for her. But this weekend, she decided to follow the old rule about never letting a perfectly good crisis go to waste and took things a step further. With everyone isolated at home instead of massing in large rowdy crowds, it was clearly the perfect time to send the cops to the homes of some of the protest leaders and lock them up.
Opinion
Crisis schooling not the same as normal homeschooling
Hundreds of thousands of children who normally attend Colorado's schools now are stuck at home because of COVID-19. Governor Jared Polis recently extended school closures through April, and various districts quickly announced they'd stay physically closed through the school year as they ramp up online learning.
4 big problems facing higher education
Even before the COVID-19 pandemic, American higher education faced major challenges. Fewer students attended colleges in 2019 than in 2010. Public support for higher education had ebbed, a harm partly self-inflicted by high tuition levels, and increasingly by a campus environment alien to ordinary Americans, quite substantially different from life in the "real world." Although colleges derive much revenue from tuition fees, they also rely greatly on third parties — taxpayers and private donors — for support.
What Happened to the Teaching of Western Civilization?
The short answer is that it has mostly disappeared, due to the takeover of American higher education by people who despise it.