Another "quick takes" on items where there is too little to say to make a complete article, but is still important enough to comment on.
The focus this time: Worth that lifetime of crushing debt, amirite?
First, a little mood music:
Carrying on…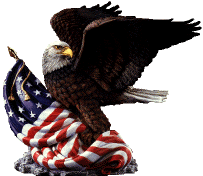 Ah, college, where the leaders of the future learn to… twerk with an overweight celebrity.
"A professor at the University of Wisconsin-Madison is branding her surprise on-stage guest-performance with Lizzo last week an 'act of political defiance' serving as the 'epitome of pleasure activism,' a new liberal academic concept.

"Professor Sami Schalk, who teaches women and gender studies at the university told Vox that her twerking with the popular singer is the embodiment of what it means to derive pleasure from defying societal standards of beauty, otherwise known as 'pleasure activism' according to Schalk.

"'Pleasure is the way I love and take care of myself. And to publicly love a body that the world says I should be ashamed of is a political act of defiance,' Schalk wrote.

"Schalk describes pleasure activism by quoting the academic who designed the concept.

"'Pleasure activism asserts that we all need and deserve pleasure, and that our social structures must reflect this. In this moment, we must prioritize the pleasure of those most impacted by oppression,' according to theorist Adrienne Maree Brown."

Yet again we hear people whining about "food justice"… brought to us this time by Yale.
"Yale University hosted Wednesday the host of a podcast, titled, "Racist Sandwich," which examines food through a social justice lens.

"The Ivy League school invited Soleil Ho to speak, with the event co-sponsored by Yale's Poynter Fellowship in Journalism, the Yale Center for the Study of Race, Indegenity, and Transnational Migration, the Timothy Dwight College (a dorm), the Yale Sustainable Food Program, the Asian American Cultural Center, according to a university news release.

"Ho ties the food industry to gender, race, and class in her podcast and often has guests including Julia Turshen, author of a cookbook called 'Feed the Resistance.'"

So, what is the woke food we are allowed to eat for "food justice"
"A growing number of major American universities are encouraging students to normalize eating bugs in the name of 'sustainability,' with many pushing events where students are actually fed meals with insect ingredients.

"Friday, Boise State is set to host the founder of Orchestra Provisions, a company that makes spices out of crickets in an effort to steer people toward 'sustainable solutions to live in balance with the earth.' The company focuses on re-branding insect-derived food to be marketed as more palatable in the name of finding 'creative solutions for our biological limitations' because 'the food systems in place will not successfully carry the weight of an increasing population of humans.'

"University of Georgia's Grady College's journalism program recently published an informational piece in which it interviewed various 'experts' on 'entomophagy' (the practice of eating insects) about 'what kind of nutrients people can get from eating insects and whether or not this is something that could be sustainable with an exponentially growing world population.'"
TTFN.