News of the Week for Dec. 8th, 2019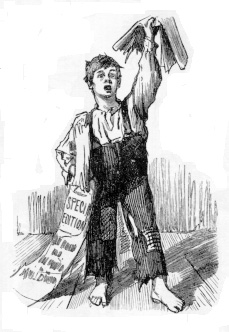 Gun Rights
New Zealand's gun buyback website 'a shopping list for criminals'
Police admit that at least one person had been able to access other firearm owners' personal information online
New York City Might Avoid Making Second Amendment History
We gun nuts have long had our eyes on New York State Rifle & Pistol Association v. New York City, a challenge to one of the Big Apple's myriad limits on firearm ownership. The Supreme Court heard oral arguments on the case yesterday, and hopes run high for the new conservative majority – but the litigation could still end with a whimper.
ATF: 423M guns in America, 1.2 per person, 8.1B rounds of ammunition a year
New federal data shows that there are 422.9 million firearms in circulation, or about 1.2 guns for every person in the country.
Top European Court Upholds EU's Anti-Gun Regulations
The Czech Republic, backed by Poland and Hungary, had challenged EU's 2017 gun regulations
Following legalized campus carry, universities report no increase in violence on their campuses
In some instances, crime actually dropped
Lawsuit filed to block Nevada's 'red flag' law
A nonprofit conservative group has filed a lawsuit seeking to block implementation of Nevada's newly adopted "red flag" law before it takes effect next year.
CCW holders should not undergo background checks, too
It appears that a bill passed earlier this year to require background checks prior to the sale or transfer of firearms from one private party to another is being misinterpreted to apply also to Concealed Carry Weapon (CCW) Permit holders, who are currently exempt from such background checks when buying from a licensed firearm dealer.
Hide the Decline
Environment &
"Green Energy"
The Incredible Story Of How Climate Change Became Apocalyptic
In recent years the issue of climate change has taken a decidedly apocalyptic turn. Earlier this week United Nations Secretary-General António Guterres warned, "If we don't urgently change our way of life, we jeopardize life itself." A group of scientists writes that we "might already have lost control" over "tipping points" in the Earth's climate, warning that the "stability and resilience of our planet is in peril."
Obamacare
Government in Healthcare
The Wages of Socialized Medicine – Overworked General Practitioners
I am in London on a brief sojourn and a story in the Daily Telegraph struck me as highly relevant to the Bernie Sanders/Elizabeth Warren push for socialized medicine, which they call "Medicare for All" (but which is really "Medicaid for All"). It turns out, new GPs in the U.K. plan to only work part time because the existing work load on the country's GPs is untenable. Headline, "Full-Time GPs a Thing of the Past, Says New Chief Director."
'I feel like I'm in jail': Hospital alarms torment patients
When Kea Turner's 74-year-old grandmother checked into Virginia's Sentara Virginia Beach General Hospital with advanced lung cancer, she landed in the oncology unit where every patient was monitored by a bed alarm.
Elizabeth Warren Has A Plan For Your Health Care, Whether You Like It Or Not
For reasons both practical and philosophical, Warren and her technocratic ilk might benefit from some humility as they seek to remake the health care system—and the nation.
Forget 'Medicare for All.' Mayor Pete Wants to Give Health Care a Social-Justice Overhaul
Medicare for All is so 2019. After Sen. Elizabeth Warren's (D-Left of Karl Marx) disastrous attempt to finance her plan for socialized medicine without taxing the middle class (wink wink, nod nod), Democrats are moving to the "center" (i.e. the less ridiculous left) and proposing their own "Medicare for All Who Want It" public option plans. Yet Mayor Pete Buttigieg (D-Church of Social Justice) has his own social-justice twist on health care – complete with a very confusing mantra.
Hospitals Sue Trump to Keep Negotiated Prices Secret
The administration wants to require hospitals to reveal the rates they privately negotiate with insurers for all sorts of procedures, amid the public outcry over surprise medical bills.
Sure, sure, but hey:
Free! A #Medicaid4All Story
War & Terror
The U.S. Army's Worst Tradition: Never Ready for the Next War
Since the end of the Cold War, the U.S. Army has been consistently ranked as the most capable land force on the globe by defense analysts of all stripes. So why are so many people in the American military community today worried about the Army's ability to deter conflicts with likely adversaries or prevail against those adversaries in future wars?
Our torture chair is a COMFY chair, China insists: Nobody expected Beijing to copy the Spanish Inquisition for its interrogations
Chinese officials claim notorious torture method is actually a comfy chair
China Suspends Hong Kong Port Calls by US Military After Trump Signs Democracy Act
One week after President Donald Trump signed the Hong Kong Human Rights and Democracy Act and the Protect Hong Kong Act into law, China suspended visits to Hong Kong by U.S. military vessels and aircraft and sanctioned US-based non-government organizations (NGOs).
NAS Pensacola Killer Hosted Jihadi Snuff-Film Party, Praised bin Laden, Yet Pentagon Brass Balk at Calling It Terrorism
As evidence piles up that the NAS Pensacola mass killer is a radical Islamic jihadi, the Secretary of Defense says that it's too early to declare the shootings an act of terrorism.
Warren Suggests She'll Slash Defense Budget To Pay For Other Promises
Amid declining poll numbers, Elizabeth Warren seems to be attempting to tune up a few of her standard answers to questions about her budget-busting campaign promises. While it didn't garner much attention at the time, Warren gave an interview to the National Education Association last month. During that meeting she was asked whether or not she supported some expensive new education programs and, if so, how she planned to pay for them.
National
Hallmark Channel holiday movies under fire from the diversity police
The liberal scolds are coming for the Hallmark Channel and Lifetime Channel, too. During the holiday season, the channels run Christmas-themed movies around the clock. It's a nice diversion from the craziness in everyday life, so naturally, it must be destroyed.
Ivy League TA accuses conservatives of supporting child molestation
A teaching assistant at Cornell University said that their College Republicans chapter is supporting catholic priests who sexually abuse children because of their decision to bring Scott Walker to speak.
Kelly Loeffler to have powerful ally after she's tapped to Senate in Georgia
When Gov. Brian Kemp announces on Wednesday that he's picked Kelly Loeffler for an open U.S. Senate seat, she'll have some powerful backup to help defend her new post.
Canadian woman arrested for not holding escalator handrail awarded $20G in damages
A Canadian woman who was arrested for not holding on to an escalator handrail has been awarded $20,000 in damages by the nation's Supreme Court.
Unprecedented Leaks Underscore Deep Discontent Inside China
While the world was still digesting the Xinjiang Papers, two more China-related intelligence information bombs were dropped the weekend before Thanksgiving.
Astronomers capture first-ever merger of three giant black holes
A trio of monster black holes have been spotted crashing into each other.
German military apologizes over "retro" Nazi uniform post
This example of "retro" German fashion was a heil of a fail.
Kansas State "adulting" courses teach students basic life skills. Few are attending.
Four people showed up for "Healthy Housing"
Conservatives release emails from prof alleging calling them a 'white supremacist group'
Kennesaw State University employees reportedly bashed the KSU YAF chapter for hosting Michael Knowles.
Only one state's top colleges all earned FIRE's highest free speech rating. Mississippi just became the second.
Jackson State University eliminated or revised all of its speech policies that conflict with the First Amendment, becoming the sixth institution in Mississippi to earn the highest, "green light" rating from the Foundation for Individual Rights in Education. Mississippi is now the second state, after Arizona, to have all of its top universities earn a green light rating from FIRE. Mississippi is also home to more green light schools than any other state except North Carolina.
Historians vs. the "1619 Project"
Well, I can't say I expected it to be the International Committee of the Fourth International that most effectively ripped the New York Times's "1619 Project" apart, but here we are. I'd heartily recommend these devastating interviews with Gordon S. Wood, James McPherson, and James Oakes, all of which have been published on that known hotbed of conservative reaction and racial whitewashing, the World Socialist Web Site.
A "Misperceived Threat to Their Dominant Social Status" Is Probably Not What's Killing White People
Those of you who didn't spend the holiday weekend watching political Twitter might have missed a mild uproar over a silly study and the uncritical way that Newsweek chose to cover it.
The document that reveals the remarkable tactics of trans lobbyists
A great deal of the transgender debate is unexplained. One of the most mystifying aspects is the speed and success of a small number of small organisations in achieving major influence over public bodies, politicians and officials. How has a certain idea taken hold in so many places so swiftly?
Georgia governor's adviser hits back at Gaetz: 'We don't care what you think'
An adviser to Georgia Gov. Brian Kemp (R) hit back at Rep. Matt Gaetz (R-Fla.) on Friday after Gaetz, a top ally of President Trump, warned that Kemp could face a primary challenger if he doesn't appoint Trump's preferred candidate to a soon-to-be open Senate seat.
Sasse's Sharp Strike on Bloomberg's China Comments: 'The Kind of Stupid You Can't Script'
Billionaire presidential contender Mike Bloomberg — never one to put his mouth where his money is — claimed that Chinese leader Xi Jinping is "not a dictator," and Senator Ben Sasse is having none of it.
Warren: I'll Be "Last American President Elected By The Electoral College"
Progressives like Warren want to abolish the Electoral College because they want to get rid of our constitutional system entirely.
California Farmer Fights Government Claim That Dirt Is a Pollutant
No one told Jack LaPant that he could be in violation of the Clean Water Act for farming his own land.
Non-White Democratic Primary Voters Aren't Interested in the Non-White Candidates
Nate Silver observes that the six candidates who have qualified for the December Democratic primary debate are all white: Joe Biden, Bernie Sanders, Elizabeth Warren, Tom Steyer, Pete Buttigieg, and Amy Klobuchar. (Insert your "wait, one of them is Native American" joke here.)
Georgia Senate appointee Kelly Loeffler: I'm pro-life, pro-military, pro-wall and pro-Trump
Jokes aside, I continue not to understand the ferocious opposition to this appointment in some quarters. I get it on a basic level: Republican women *in the aggregate* lean a bit more moderate than Republican men, and there's no telling how far a completely unknown political quantity like Kelly Loeffler might lean. It reminds me a bit of the backlash to Bush nominating Harriet Miers for the Supreme Court in 2005. Why the hell would you roll the dice on someone who might prove unpredictable when you could choose a reliable conservative like Sam Alito – or, in this case, Doug Collins?
Two Hillary Clinton Donors Indicted for Funneling Illegal Cash to 2016 Campaigns
Two Lebanese-American businessmen have been indicted for their role in a scheme to funnel $3.5 million in illegal campaign contributions to political campaigns in 2016.
UC employee accused of nazism forced to apologize for 'unfortunate' numbers combo
A Graduate Student Adviser at the University of California Santa Cruz has apologized for "confusion, anxiety, or inconvenience."
UW fellow to students: 'Don't bring too many white students around'
A University of Wisconsin-Madison student employee was investigated and placed on leave for telling students to limit the number of white visitors to a dorm hall.
UF speaker compares America's 'metastatic racism' to cancer
A guest lecturer at the University of Florida insisted that America is facing "metastatic racism.".
"Doug from Georgia, You're on the Air"
I'd think better of Jerrold Nadler if I thought he believed a word of his opening statement today.
California campaign watchdog suspends donation rules after a member gives to Sanders
California's campaign watchdog agency has suspended a longstanding policy banning its members from contributing to federal candidates after one commissioner donated to Vermont Sen. Bernie Sanders' presidential bid.
Andrew Yang, campaign staff receive death threats in New Hampshire
There is a new twist in the 2020 Democrat primary race. Candidate Andrew Yang and his campaign staff received death threats this week. The threats were specifically over his time spent in New Hampshire on the campaign trail.
NASA prepped for alien communication with 'LSD dolphin sex' experiment
A bizarre attempt to communicate with intelligent life on Earth before reaching out to the stars involved dolphins
Billy Dee Williams: "What the hell is gender fluid?"
An interview with the 82-year-old actor blew up the internet, but he says his remarks were misinterpreted
Science professor calls for fewer humans to "strengthen human rights"
Humanity must "act to sustain life" by reducing fertility (voluntarily)
11th Circuit To Hear Florida Transgender Bathroom Case
We've had a number of lawsuits related to transgender issues percolating through the courts for the past ten years without any sort of final resolution being reached. That may change with the arrival of a Florida bathroom policy case at the 11th Circuit. This one comes out of Nease High School in Ponte Vedra and is about as stripped down and basic as you could imagine. The school's policy isn't tied to any sort of federal guidance or saddled with conditions. It simply states that students will use the bathroom that aligns with their physical anatomy regardless of how they "identify" in terms of gender. The one twist here is that the suit was originally brought by a female-to-male transgender student.
Sex Reassignment Market to Exceed $968 Million by 2024
According to a research report, brought to light by MarketWatch last January, the Sex Reassignment Market will exceed $968 million by 2024
Another California Republican defection: Former party leader bails on the GOP
Assemblyman Chad Mayes is the latest California politician to abandon the Republican Party in what's become a trend among moderates during Donald Trump's presidency.
Scientists Just Identified an Organism That Thrives on Eating Meteorites
The microbe Metallosphaera sedula is known to have a penchant for eating minerals. We're not talking about garden-variety granite or chalk, though. This particular mineral connoisseur loves to dine on far more exotic rocks – ones that come from space.
Inside how Kemp picked Loeffler for the U.S. Senate
About three months ago, Kelly Loeffler introduced a team of sports executives to a crowd of politicians and corporate types at SunTrust Park. Within minutes, hardly a soul in the room was listening.
Breaking the Routine
With an eye toward the approaching campaign, President Trump tests new political moves at home and abroad.
Police Subjected to Pronoun Police
I recently gave a talk to a college class that began with each member of the class introducing himself or herself–which, in today's academy, means stating one's name and preferred pronouns. (As best I could tell, they all got their pronouns right.) I had assumed this type of silliness was limited to college campuses, but no. The Minnesota Sun reports: "Minneapolis Police Receive Mandatory Training on Gender Pronouns."
What We Just Learned About the Sun from the Fastest Spacecraft Ever
The first data from this probe's encounter with the sun is incredibly illuminating—and pretty damn puzzling.
These "Founders" Aim to Improve How Schools Teach History and the Constitution
Many students and educators agree that the history of America's founding is sorely lacking in high school curriculums across the country.
Short Circuit: A Roundup of Recent Federal Court Decisions
Homeless sweeps, flirty fun, and a DeLorean dustup.
Economy & Taxes
Leave California, Keep Paying California Taxes…Really
If you leave California, can the state say you really didn't and keep taxing you? Yes, and it happens more than you might think. California taxes have always been high, and for that reason, many people do their best to try to avoid paying them. This is especially true for someone expecting a big spike in income. Some people vote with their feet, although in some cases, California can assess taxes no matter where you live. How high are California taxes? After decades of high taxes, things got worse in 2012, and then worse still in 2018. In 2012, California's Proposition 55 placed a temporary extension (through 2030!) on a 13.3% tax rate on California's high-income earners. It applies to 1.5% of Californians, singles with an income of $263,000, or joint filers with incomes of $526,000. It is still the highest marginal tax rate in the nation. As a result, tax-free states such as Nevada, Texas, Washington, and Florida can hold considerable allure.
International
Labour's Lethal Manifesto
Though it's unlikely that the party will win the upcoming election in Britain, its platform signals dark days ahead.
Cats movie star says skin colour 'doesn't matter when you're playing a cat' after whitewashing row
A British mixed-race ballerina has defended the Cats film amid claims it "whitewashed" her, saying skin colour doesn't matter when you're playing a cat.
Church Of Sweden Unveils Altarpiece Of Paradise Featuring Gay Couples And Transgender Serpent
A church in Malmo has a new altarpiece meant to celebrate inclusivity by replacing Adam and Eve in paradise with gay couples in suggestive poses, while depicting the serpent tempting them as a transgender woman.
Man Arrested for Calling Phone Company 24,000 Times to Complain About It
Japan Today reports that police have arrested a 71-year-old man in Saitama for calling his cellphone company's customer service line roughly 24,000 times with a variety of questions and complaints.
China Takes Another Step into '1984'
Buying a cellphone in the U.S. can be a complicated business. First you have to decide: Feature phone, Android, or iPhone? Then there's the credit check hassle, picking the right data plan, deciphering the contract, and setting up your payment plan. Buying a cellphone in Communist China is probably just as complicated, and as of Sunday, phone buyers must also submit to a government-mandated 3-D facial scan.
Habsburgs vs Kims in a Royal Battle for Ultimate Freakiness
I'm looking at the Drudge Report and thinking of the Habsburgs — and before you ask, yes I'm sober.
Trans Activist Jessica Yaniv Furious: Gynecologist Refuses to Treat Him Because He's a Biological Male
On Monday, the transgender activist who goes by the name of Jessica Yaniv angrily informed his Twitter followers that a gynecologists refused to treat him or any other "transgender patients." This shocked Jessica. "Are they allowed to do that, legally?" he wondered out loud.
'Eat S**t!': Swedish National Food Body Booed for Attacking Boys and Men for Eating Meat
Sweden's central supervisory authority, tasked with protecting consumer interests in matters relating to food and healthy eating habits, has accused men of sticking to a meat diet for the sake of masculinity and urged them to "challenge the meat norm"
Two Unprofessional Conduct Charges Dropped Against Doctor for Telling Patient Abortion Kills a Human Being
A South African council reduced charges this week against a pro-life doctor who is being prosecuted for telling a pregnant woman that life begins at conception.
Pupils 'burn down Durban school' after getting 'bad marks'
The KwaZulu-Natal Department of Education has condemned the burning down of Zwelinjani Secondary School in Durban, after pupils allegedly became enraged over poor marks they had received.
France Paralyzed by Strikes, Violence
France is a country where, politically speaking, no good deed goes unpunished. Thus, protests against President Macron's plan (as yet unspecified) to deal with that country's unsustainable pension obligations have brought France to a near-standstill.
Museum explains 'offensive' 17th-century painting depicting dead animals after vegetarian, vegan students complain
Some Cambridge University students lost their appetite over a 17th-century oil painting that hung in the dining room of the school — and now the museum that loaned it out, as well as PETA, are commenting.
Game targeting Hong Kong "traitors" popular on mainland social media
An online game calling on players to hunt down traitors who seek to separate Hong Kong from China and fuel street violence has reportedly begun to attract players across Chinese mainland social media platforms.
Australia begins the persecution of Christians.
It is not a common event in Australia for the individual states and Federal attorneys-general to quickly and easily standardise new laws. The individual states are most recalcitrant in these matters, jealously guarding their own turf like poker players peering out over a set of grimy and over-handled cards. But for some reason the proposed laws to make it a requirement for Catholic priests to break the seal of the confessional if child abusers admit their actions went through without nary a murmur.
The European Union and the Tyranny of the Majority
For centuries, the accepted wisdom across Europe has been that the Swiss have used the mountain ranges that surround them and the deadly accuracy of Swiss marksmen as protection against invading armies. It has undoubtedly worked, since Switzerland has never been conquered.
The Chinese Communist Regime is on the Brink of "Disintegration," Says Leading China Expert
The Chinese communist regime is heading towards disintegration and the West needs to be prepared to manage the fallout, according to a leading China scholar.
Evo Morales: Overwhelming evidence of election fraud in Bolivia, monitors say
An independent international audit of Bolivia's disputed election in October has detailed "deliberate" and "malicious" efforts to rig the vote in favour of then-President Evo Morales.
Opinion
Pope Francis, 'The Song of Roland' and Imam Al-Tayeb
"I have a family of Christians who do not want to convert, what do we do with them?", a jihadist in Iraq asked his superior.
Mayors Won't Rule the World
Earlier in this decade, cities—the bigger and denser the better—appeared as the planet's geographic stars. According to Benjamin Barber, author of the 2013 book If Mayors Ruled the World, everyone would be better off if the ineffective, aging nation-state were replaced by rule from the most evolved urban areas. This, Barber argues, would provide the "building blocks" of global governance run by a "parliament of mayors."
Beyond the Five-Paragraph Essay
On learning to write by reading
What happens when you tell criminals you won't prosecute them?
We've seen an increasing trend of woke leadership in some of our more liberal cities to "reform" police departments and the criminal justice system to be fairer to everyone. This generally comes in the form of eliminating jail time for many offenses and instructing police departments to stop going after people for "quality of life crimes." We are told this is done to reduce the mass incarceration statistics in our country and to reduce the effects of racism. So how's that working out so far?
A Footnote to Transatlantic Slavery, Visualized
Mark Perry of the American Enterprise Institute was inspired by our post Slavery? We Were a Footnote to create an animated chart on his site, Carpe Diem. Mark's animated chart is taken from the same database at SlaveVoyages.org that we discussed in our post. The animation traces the trans-Atlantic slave trade over time, and reflects the fact that statistically, the American colonies and, later, the U.S. played only a minor role
Why Founder James Wilson supported the Electoral College over a "national popular vote"
James Wilson of Pennsylvania (1742-98) was one of the most influential of the Constitution's framers. Some scholars rank him as second only to James Madison. Wilson was a distinguished lawyer who eventually served on the U.S. Supreme Court.
Exactly What Do You Mean By "Diversity"?
Our "progressive" friends like to chant that they are concerned about "diversity." They celebrate it on bumper stickers, create college offices to promote it, undertake hugely expensive campaigns to make sure there are enough faculty and administrators to represent all the diverse group (but it's never enough), and so on. Because those of us who don't buy their philosophy aren't in support of such initiatives, we get accused of being against all those supposedly oppressed groups.
Autocratic Regimes Are Getting Bolder beyond Their Borders
Fred Hiatt reports on the Chinese government's attempts to harass, intimidate, and blackmail reporters at Radio Free Asia to prevent them from continuing to report on Beijing's treatment of the Uighurs. These reporters for the Washington-based news service have "disclosed intrusive surveillance, cameras installed even in homes, Uighur women forced to accept male Han Chinese 'guests' in their homes and even in their beds, and efforts to make Uighurs eat pork and drink alcohol, in violation of their faith."
Tune Out the News, and You'll Get the Government You Deserve
A few readers are objecting to a portion of today's Morning Jolt about the Iowa farmer who said he had never heard of Joe Biden. I can understand readers wishing they had never heard of Joe Biden, and my aim is not to mock this particular farmer. But the choice that farmer has made – to be so inattentive to news and current events that he doesn't recognize the name of the immediately preceding vice president, a man who's been in the news for about four decades – has consequences.
Abolishing the Electoral College Would Silence the Working Class
It seems that the 2020 Democratic presidential candidates aren't the only ones supporting the elimination of the Electoral College. According to a poll by Politico, 50 percent of voters say the presidency should go to the winner of the popular vote, with only 34 percent believing the current system should remain in place.
'Americanism' can save us from a modern-day civil war. Here's why.
There was a time, not long ago, when most Americans were proud to be Americans, and they liked each other. Sadly, that is no longer the case.
Fraud in Higher Education
This year's education scandal saw parents shelling out megabucks to gain college admittance for their children.
If the Republican Party Is Dying, Why Are Their Governors So Popular?
A new St. Leo's poll in Florida shows Governor Ron DeSantis sporting an approval rating of 68 percent (with a disapproval of 20 percent). What's most impressive about these numbers is that in every demographic that matters, DeSantis is polling above 50 percent – with both sexes, Hispanic (67 percent approval) and black voters (63), and among both parties.
Disparate Impact Hits Home for the Democrats
Cory Booker is upset
Many Moms-to-Be Turn to Their Moms First for Medical Advice
Moms trump doctors when it comes to pregnancy advice, a new study suggests.
'Gender jackpot' highlights absurdity of PC propaganda
In Fall 2016, as Campus Reformreported at the time, the University of Michigan instituted a policy allowing students a carte blanche pronoun preference opportunity.
The problem with Goldman Sachs's preferred pronouns
Accepting "ze/zir" is accepting the idea that sex is mutable and gender is innate
Shoutdown culture shuts down traditional academic virtues
"F**k the Police." "I Prefer Crushed ICE." "No Kids in KKKages." "F**k ICE." This is the manner in which students at the University of Pennsylvania, one of the country's elite institutions of higher education, responded to the invitation of former ICE Acting Director Tom Homan to speak on campus about detention and deportation policy, as Campus Reform previously reported.
The Politics Of Homelessness Are Changing In California
With double-digit increases in homelessness throughout California this year, the politics surrounding the issue are finally changing, albeit slowly. Politico reports that the minds of some Democratic lawmakers are opening to new ideas
Americans Don't Have to Ask Government for Permission to Practice Their Faith
Laws protecting religious liberty are superfluous. Sometimes they're worse.
Deluded Departments
Peter Boghossian and James Lindsay on the contemporary sophistry that's poisoning academic philosophy.
Why Sexual Morality May be Far More Important than You Ever Thought
One winter afternoon I was relaxing with a half-dozen fellow graduate philosophy students discussing theories of law and punishment. About an hour into the discussion, it occurred to me that some moral laws are necessary because, although they might limit pleasure and enjoyment in the short term, they actually minimize suffering and maximize human fulfillment in the long term.
"Fairness for All" Is Well Intentioned but Inadequate and Misguided
Working to find legislative compromise can be a good thing. But not every bill that calls itself a compromise is a good compromise.
The Scripted Impeachment Proceedings
Everything is rehearsed, including how "how to swiftly dispatch with parliamentary disruptions from Republicans"