News of the Week for Nov. 17th, 2019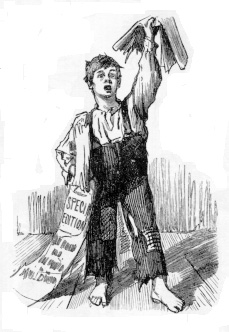 Gun Rights
Female Gun Owners: We Prefer the AR-15
In the aftermath of a recent Florida self-defense shooting, female gun owners argued that the AR-15 provides specific advantages to women for home defense, vehemently rejecting the views of gun-control activists who insist the firearm is unnecessary.
U.S. Supreme Court will not shield gun maker from Sandy Hook lawsuit
The U.S. Supreme Court on Tuesday dealt a blow to the firearms industry, rejecting Remington Arms Co's bid to escape a lawsuit by families of victims aiming to hold the gun maker liable for its marketing of the assault-style rifle used in the 2012 Sandy Hook school massacre that killed 20 children and six adults.
16-Year-Olds Are Not Allowed Guns in California
Gun-control activists and Democratic presidential candidates have seized upon this news in order to advance the idea that it is time to pass whatever proposals they were already peddling, and, in concert, to blame those who disagree with them.
New Bill Would Get Financial Institutions Involved in Gun Control
It comes via Representative Jennifer Wexton, the Democrat who recently replaced Barbara Comstock in Northern Virginia. The obvious inspiration is Andrew Ross Sorkin's suggestion in the New York Times last year that financial institutions should reject or report gun purchases made on credit cards if they deem those purchases excessive, because some mass shootings have been committed with guns bought on credit.
Hide the Decline
Environment &
"Green Energy"
Germany Solar and Wind is Triple the Cost of France's Nuclear and Will Last Half as Long
France's nuclear energy spending was 60% of what Germany spent on renewables. France gets about 400 Terawatt hour per year from nuclear but Germany gets 226 Terawatt-hours each year. 45 Terawatt-hours of Germany's renewable power comes from burning biomass which generates air pollution.
AOC Suggests We Need to Fight 'White Supremacy' to Combat Climate Change
On Saturday, Rep. Alexandria Ocasio-Cortez (D-N.Y.) claimed that fighting "white supremacy" is a fundamental part of combatting climate change. She also attacked "consultants" who would encourage climate activists to focus on solar panels more than social justice.
Ocasio-Cortez: Fight Climate Change By "Combating White Supremacy," Clothing Everyone, Educating Everyone, Paying Everyone Living Wage
Socialist Rep. Alexandria Ocasio-Cortez (D-NY) appeared to suggest, over the weekend, that President Donald Trump was a virus or a disease that Americans needed to "vaccinate" themselves against. She added that fighting climate change means guaranteeing that everyone will be "clothed," "educated," and "paid a living wage," and that the environmental battle involves fighting against "white supremacy."
Democrat Mazie Hirono: We Should Believe in Climate Change as If It's a Religion, Not a Science
Does it feel like the mask is slipping off the Democratic party, folks? Do you think that ever since President Donald J. Trump was elected, party leaders have shifted so far left, that they make Barack Obama look moderate? Does it seem like what conservatives have been warning about leftists for years is suddenly impossible for anybody to deny? The latest example that progressives simply are not even trying to hide their insanity comes from Democratic Senator Mazie Hirono at Tuesday's "DACA prayer breakfast." While at the event ahead of the SCOTUS court case dealing with Deferred Action for Childhood Arrival recipients, the congresswoman told supporters to ramp up their fight against global warming by treating it as a religion. No, we're not joking.
Should the Public Have Access to the Science Used to Regulate It?
The New York Times has a story on a rule the Environmental Protection Agency is working on, complete with a leaked draft. The gist is that, under the rule, the EPA would not rely on scientific studies to support regulations unless the "data and models" underlying the findings were released to the public.
Obamacare
Government in Healthcare
Sorry, NYT: Trump Is Right about Medicare Advantage
A few weeks ago, President Trump tweeted, "Under my Administration, Medicare Advantage premiums next year will be their lowest in the last 13 years. We are providing GREAT healthcare to our Seniors. We cannot let the radical socialists take that away through Medicare for All!"
I'm the Google whistleblower. The medical data of millions of Americans is at risk
When I learned that Google was acquiring the intimate medical records of 50 million patients, I couldn't stay silent
The 'Woke' Lancet Asks If It's Acceptable To Have Children
What should we make of a scientific journal that has decided that being culturally "woke" is more important than presenting evidence-based reports and opinions? Alas, this is what has become of The Lancet.
War & Terror
Hong Kong: One protester shot, one person set on fire, and Carrie Lam vows an end to violence
Monday morning an officer trying to clear an intersection put one protester in a headlock and then pulled his gun and put it to the man's chest. When a second protester approached, the officer aimed at him from a few feet away and fired.
Weather Underground Baby Elected San Fran D.A., Chaos to Follow
Developed nearly 40 years ago, the "broken windows" theory of policing was adopted by New York City police commissioner William Bratton and Mayor Rudy Giuliani in the mid-'90s. Simply put, if police concentrate on obviously visible signs of criminality like broken windows, subway fare-dodging, and the like, then greater acts of criminality — like muggings and murder — will follow suit. New York City had entered a longterm decline in the 1970s, culminating (if that's the word) in the see-nothing/do-nothing administration of Mayor David Dinkins, when it looked like the city might fully collapse.
Supreme Court Will Not Halt Sandy Hook Families Lawsuit Against Remington
Denies Petition by gun manufacturer to hear the appeal.
GOP congressman's son: 'I was assaulted' by socialist 'thugs'
The son of a North Carolina congressman claims he was assaulted Monday by members of a leftist organization on campus while promoting a Charlie Kirk event scheduled to take place on Wednesday.
Sweden's 100 explosions this year: What's going on?
When three explosions took place in one night across different parts of Stockholm last month, it came as a shock to residents. There had been blasts in other city suburbs, but never on their doorstep.
HYPERSONIC WEAPONS: TACTICAL USES AND STRATEGIC GOALS
Hypersonic flight is not new. The V-2 rocket and the vast majority of the ballistic missiles that it inspired achieved hypersonic speeds (i.e., speeds faster than the speed of sound or Mach 5+) as they fell from the sky, as did crewed aircraft like the rocket-powered X-15. Rather than speed, today's renewed attention to hypersonic weapons owes to developments that enable controlled flight. These new systems have two sub-varieties: hypersonic glide vehicles and hypersonic cruise missiles. Glide vehicles are the cousins of ballistic warheads: they are lofted on high velocity boosters, separate, then use momentum and control surfaces to skip and glide through the upper atmosphere before crashing onto their targets. The cruise missiles use an advanced propulsion system (a SCRAMJET) for powered flight. While the descriptions are straightforward, the engineering needed to accomplish the guidance and maneuvering (not to mention survivability) of these weapons is far from clear.
Court: ISIS bride not a US citizen
Last week we looked at the case of Hoda Muthana, the daughter of a Yemeni diplomat who left her home in Alabama and ran off to Syria to join up with ISIS. Once there, the "ISIS bride" married a series of terrorist fighters, eventually producing a child with one of them. Now she's having some regrets and would like to be allowed to return to the United States and take up her old life. No harm, no foul, right?
Yvette Felarca pleads "no contest" to misdemeanor charge, declares victory
Yesterday, on the date their trial was set to begin, BAMN leader Yvette Felarca and two of her Antifa comrades pleaded "no contest" to a misdemeanor charge which will be wiped from their records in 18 months if they complete the required community service
"Absolutely No Mercy": Leaked Files Expose How China Organized Mass Detentions of Muslims
More than 400 pages of internal Chinese documents provide an unprecedented inside look at the crackdown on ethnic minorities in the Xinjiang region.
National
Radical Chesa Boudin Elected San Francisco District Attorney
It would be nice to think that moonbattery can only be pushed so far before it triggers a backlash, like a pendulum that has swung so far in one direction that surely it must swing back in the other. But it doesn't work that way in San Francisco, where no matter how crazy things get, progressives find a way to progress still further. Chesa Boudin is the son of Kathy Boudin, a Weather Underground terrorist who was convicted of murder and is now unsurprisingly a professor at Columbia University. Ideologically, Chesa follows in his mother's footsteps. He has just been elected San Francisco District Attorney.
Election Aftermath
Move over Cook County, Illinois, and make room for King County in Washington state, where Seattle's ongoing bid to rival San Francisco in the crazy department is only exceeded by its dubious record in ballot counting after close elections.
Another poll: Most Americans oppose "transgender females" competing in women's sports
While we've covered this topic here extensively, it's interesting to see how public opinion seems to have mostly stagnated on the issue of transgender athletes competing in competitive girls' and women's sports. There's been a significant backlash, particularly among professional female athletes, but LGBT activists dominate so much of the ongoing media discussion that I'd been wondering how much it was sinking in. Well, according to the most recent Rasmussen polling, they're not making the sale. A slim majority flatly oppose the idea, while less than one in three think male-to-female "transitioned" athletes should be allowed to compete with biological (or more properly, "actual") girls and women.
Washington State Voters Reject Affirmative Action, Again
All the votes cast on November 5 in the "duplicitous attempt" to bring affirmative action back to Washington state have not been counted, but since the counties with large numbers of uncounted ballots all voted heavily against affirmative action it is now all but certain that attempt fell short. As of Monday morning, November 11, the vote opposing the return of affirmative action is leading by about 13,000 votes, 50.35% to 49.65%, and late Friday night the Seattle Times reported that "as votes continue to stream in over the coming days, the remaining math for affirmative action advocates looked [sic] increasingly difficult."
High school threatened to fire faculty for advising nascent pro-life club, lawyers claim
Two months of silence after club asked whether it will be recognized
Judge approves disabled veteran's lawsuit against university for anti-male bias
Punished him despite lack of evidence in Title IX investigation
Students can't name a single just war the U.S fought
Ahead of Veterans' Day, Eduardo Neret traveled to Howard University to ask students if there has been any U.S. war that was justified.
Washington State Voters Overcome Doublespeak, Reject Racial Preferences Again
By a slim margin, Washington state voters appear to have rejected the legislature's attempt to reinstate racial preferences. (The result is still unofficial.) Both Heather Mac Donald and Peter Kirsanow summarized the history of this issue for NR last month. Essentially, a 1998 voter referendum outlawed the use of racial preferences by the state of Washington, but this year the legislature passed Initiative 1000 that would reverse that referendum. Opponents of preferences, led in large part by Asian Americans, then put a new referendum on the ballot that would allow voters to reject I-1000 and keep the 1998 ban on racial preferences in place.
Republicans Suffer from Rust Belt Enthusiasm Gap
Don't be deceived by polls showing both Democrats and Republicans enthused about voting in 2020. The national results obscure state-level realities. And the reality today is not reassuring for Republicans in states critical to Donald Trump's reelection.
REPORT: James Bond's Wife Will Refuse To Take His Name, Phrase "Bond Girl" Banned From Set
According to leaks reported by The Daily Mail, the upcoming James Bond sequel "No Time to Die" will be the secret agent's wokest outing yet. Among other things, Bond will have a wife who refuses to take his surname.
Jane Fonda: Nuremberg trials for war criminals … fossil fuel executives
Jane Fonda is leaving quite a trail of over-the-top remarks in interviews these days. She's on a tear about climate change and she won't rest until the streets are clogged with protesters. The latest delusional dribble coming from Hanoi Jane is found at Viceland.
Hollywood: Homeless man dumped bucket of diarrhea on a woman, now he's back on the street
After a night out in Hollywood with friends, Heidi Van Tassel returned to her car with the intention of heading home. Instead, a homeless man pulled her out of the car, dragged her into the street and dumped a bucket of diarrhea over her head
Reports: After oral arguments, SCOTUS sounds like it's leaning towards letting Trump cancel DACA
The usual caveat: You never can tell what the Court's going to do based on the tenor of oral arguments, especially a Court led by a justice who's known to have mysterious changes of heart during the deliberation process as his anxiety grows about the Court being seen as a partisan institution. If we're headed for a 5-4 conservative win for Trump on DACA, who among us would bet heavily against John Roberts changing his mind and deciding that the liberals have the better of the argument after all?
Heavy Marijuana Use Could Double Stroke Risk for Young People, Study Suggests
For those who used marijuana frequently and also smoked cigarettes or e-cigarettes, the risk was even greater.
Google's "Project Nightingale" Gathers Personal Health Data on Millions of Americans
Search giant is amassing health records from Ascension facilities in 21 states; patients not yet informed
Hillary Warns She's 'Concerned' About UK's Future Because of Brexit: 'I Can't Make Sense of What's Happening'
I'm sure that this is going to make a tremendously big impression on our British friends: Hillary Clinton says that she is very concerned about the United Kingdom's future. This, undoubtedly, because Brits are about to make sure that Brexit actually happens by electing a pro-Brexit Parliament for the first time in history.
A Denver business is fined for not picking up other people's poop
Upon seeing this story, you might be tempted to think it was about San Francisco, but it actually takes place in Denver, Colorado. Jawaid Bazyar is the owner of a communications company named FORETHOUGHT.net. His building is adjacent to an alley where groups of homeless people, prostitutes and drug addicts hang out. Recently, the problem has spiraled out of control and people have been urinating and defecating in the alley, along with leaving discarded hypodermic needles on the ground.
Singer Ellie Goulding Threatens Dallas Cowboys, Salvation Army Over LGBTQ Smear
The Dallas Cowboys always play on Thanksgiving Day, and their halftime show has become one of football's biggest. On Thursday, the Cowboys announced that singer Ellie Goulding would perform at halftime of the Cowboys vs. Bills game this year.
Doctors Caught on Tape Plotting to Take Custody of Newborns Whose Parents Refuse Vitamin K Shots
After a class-action lawsuit was filed in October against several hospitals, Illinois Department of Children and Family Services (DCFS), and several doctors, audio has surfaced of some of the defendants in the case plotting to collude with DCFS to take children away from parents extra-lawfully. Recordings of these doctors at a committee meeting appear to bolster the plaintiffs' claims that the hospitals and agencies named in the suit "used the power given to them as State officials and/or employees and through their authorities and investigative powers to cause the Plaintiffs to be threatened and coerced into accepting unwanted and unnecessary medical procedures," as alleged in the lawsuit.
Morning Consult poll: 81% of voters dug in on impeachment – and aren't open to changing their minds
If Democrats are hoping for a political consensus to form for impeaching and removing Donald Trump from the presidency, they may already be too late. A new Morning Consult/Politico poll shows over 60% of respondents have completely made up their minds, with another 20% or so highly skeptical of changing theirs. That doesn't bode well for impeachment-inquiry hearings that might only get a quarter of the television audience
Out Sick: Ruth Bader Ginsburg Misses Arguments After Two Cancer Scares in One Year
On Wednesday, Supreme Court Justice Ruth Bader Ginsburg missed courtroom arguments in two cases. Chief Justice John Roberts announced that Ginsburg was "indisposed due to illness." A court official said she was "home with a stomach bug."
Conservatives Are Now Getting Expelled From the Scientific Community Over LGBT Issues
LGBT activists have weaponized two scientific societies to cut off a major Mormon university from their international community of scientists. The American Geophysical Union (AGU) in Washington, D.C., and the Geological Society of America (GSA) in Colorado pulled job ads from Brigham Young University (BYU) after facing complaints over BYU's Honor Code, which prohibits homosexual conduct among students and staff. This is unlikely to stop with the AGU and GSA and is likely to lead to blacklisting far more schools than just BYU.
Christian college tells conservative students they can't put up crosses
Students at Rocky Mountain College have been barred from erecting physical displays advocating for the pro-life cause, because it is considered a "divisive" topic.
The Salvation Army took on LGBTQ activists…. and won
A familiar sight during the holiday season is the iconic red kettle used by The Salvation Army for donations. Volunteers stand next to the kettle and ring a bell as passersby walk into grocery stores or retail stores. Who would protest when a British singer announced her agreement to partner with the international charity? The perpetually outraged Twitter mob, of course.
Jim Jordan Explains Why Trump Held Up the Money to Ukraine Without a Quid Pro Quo
In the first public impeachment hearing on Wednesday, Rep. Jim Jordan (R-Ohio) cleared up misconceptions about why president Donald Trump held up the military assistance funds that Congress had approved for Ukraine. Democrats insist that this delay was part of a corrupt quid pro quo — "bribery," "extortion," and whatever the next term may be — to force Ukraine to investigate Hunter Biden, the son of former vice president and 2020 Democrat Joe Biden, as a political attack on his potential rival.
Hate Crimes: A Reality Check
The U.S. Commission on Civil Rights, of which I'm a member, released a report yesterday entitled "In the Name of Hate: Examining the Federal Government's Role in Response to Hate Crimes." The report appears to lend credence to the Left's narrative that the U.S. is enduring a wave of white supremacist hate crimes spurred by the election of Donald Trump. The practical effect of the report is to malign supporters of the president as violent extremists and portray the nation as a whole as intrinsically racist. The proposed solution, unsurprisingly, is greater federal involvement in local law enforcement, increased classification of crimes as "hate crimes" subject to federal prosecution, and curtailment of First Amendment freedoms.
Dopamine fasts: Why Silicon Valley tech workers are avoiding food, TV, sex, music, exercise and eye contact
A new craze is gaining traction among tech workers, and it entails doing absolutely nothing. As humans become increasingly subjected to endless choices, whether they be for food, romantic partners, or content, some people believe we run the risk of becoming overstimulated – which, in turn, could make it difficult to regulate emotions.
Lawsuit: California's corporate-board gender quota is unconstitutional
Can a state mandate gender representation of corporate boards — or do such quotas amount to an unconstitutional form of discrimination? California passed a law last year requiring all corporations with executive offices in the state to include at least one woman by the end of this year, and to have a representative number on boards by 2021. Thus far, they are the only state to mandate representation, which means they will be the first state to have to defend the quota in court
Google actively blacklists, interferes to control search outcomes
Aha, readers will say, we were right! And we were right about Google's interference in its search results, according to a blockbuster investigative report from the Wall Street Journal this morning. Contrary to their public claims, Google actively blacklists sites, interferes with its algorithms to cook search results, and boosts big ad buyers at the expense of smaller companies. Guilty as charged.
University invites students to 'Decolonize your Thanksgiving'
Students at Indiana University of Pennsylvania will be celebrating Thanksgiving this year by "decolonizing" the holiday and eating "decolonial" indigenous cuisine.
Amid Hollywood Wokeness, South Park Dares to Tell the Truth About Trans Sports
As PJ Media's Stephen Kruiser wrote on Thursday, American popular culture is getting choked by wokeness. Social justice warriors have complained about a Friends reboot, Director Todd Phillips quit comedy as liberal scoldings mounted, Disney Plus has a bizarre "not woke" warning before old movies, and Ellie Goulding is threatening not to sing for the Dallas Cowboys because LGBT activists can't handle the Salvation Army being Christian.
Trump Associate Roger Stone Found Guilty of Lying to Congress, Witness Tampering
Trump associate and campaign adjunct Roger Stone was found guilty on all seven counts relating to his efforts to connect the Trump campaign with WikiLeaks. He was convicted of obstruction, witness tampering, and lying to Congress.
Day One of Impeachment Drew More Viewers than Game One of the World Series
The ratings are in: 13.1 million Americans tuned in across six broadcast and cable networks to watch day one of the public impeachment hearings.
Three Indiana Judges Suspended After Drunken Violent Brawl at White Castle
The Court stated the judges "were not merely embarrassing on a personal level; they discredited the entire Indiana judiciary."
University group coaches white employees how not to be racist
Alliance of White Anti-Racists Everywhere, Loyola Marymount offers "space for dialogue"
David Gibson of Gibson's Bakery has passed away
One of the owners of Gibson's Bakery and a named plaintiff in the lawsuit against Oberlin College, David passed away at home early this morning surrounded by family after a battle with pancreatic cancer.
Bernie Sanders Goes Full AOC: 'Time for Us to Become the Party that Fights for Queer Liberation'
In the campaign for the 2020 presidential elections, socialist Senator Bernie Sanders has joined forces with Alexandria Ocasio-Cortez and her fellow members of the so-called Gang of Four. This partnership between Sen. Sanders and AOC is becoming closer, it seems, by the day. Just watch this video the senator from Vermont shared with his Twitter followers
Economy & Taxes
Milton Friedman's arguments will never age
At the top of a steep hill here stands a green hexagonal cottage. Milton Friedman, who built it in the 1960s, used to look out, as I am looking now, over the slopes that stretch in every direction, thick with pine and birch and maple. Perhaps the great free market economist mused, even in those earliest days of eco-activism, on how prosperity boosts the natural ecology.
International
Beijing asks Chinese students to leave Taiwan before presidential election
Message spreading among Chinese students and their parents
Brexit Coalition: Nigel Farage Announces The Brexit Party Won't Contest Tory Seats
Very good news for those of us who believe that the British government should do what the British people want: make Brexit happen. The leader of The Brexit Party, Nigel Farage, has announced that he and his friends will not contest any seats the Tories won back in the 2017 elections. This means that TBP will focus on taking away seats from the leftist europhiles of the Labour and LibDem parties.
Swedish Government Grants $175,000 to Fund Drag Queen Shows For Children
The progressive utopia rolls on.
UK Eection: Nigel Farage Withdraws Hundreds of Candidates; Move to Boost PM Johnson's Conservatives
Farage: "The Brexit Party will not contest the 317 seats the Conservatives won at the last election."
U.K. Lesbian Threatened Over Her Campaign To Remove The "T" From LGBT
There's a distinct schism in feminism and gay rights between those who acknowledge that trans ideology reinforces sex-based stereotypes, and those so blinded by 'compassion,' they believe sex is a mutable condition.
Maduro's Military Stands in the Way of a Bolivia Repeat in Venezuela
Venezuelan opposition leaders looking to oust their country's socialist government can perhaps take some hope from the resignation of its leftist ally in Bolivia, President Evo Morales, on Sunday after weeks of street protests.
Top EU Courts Makes Israeli "Settlement" Product Labeling Mandatory
European Court of Justice ruling to impact food products from East Jerusalem, Golan Heights, Judea, and Samaria.
Something Strange And Unseen Seems to Be Causing Distant Galaxies to Synchronise
Galaxies millions of light years away seem to be connected by an unseen network of massive intergalactic structures, which force them to synchronize in ways that can't be explained by existing astrophysics, Vice reports. The discoveries could force us to rethink our fundamental understanding of the universe.
BoJo's Party now up by ten as British elections loom
Yesterday, Ed Morrissey broke down the recent developments in the upcoming British elections which could potentially deliver both a boon and a bust for Prime Minister Boris Johnson and the Tories. Now that the latest round of polling in the UK has come out, BoJo might have a bit more of a smile on his face. The Conservatives have opened up a comfortable, double-digit lead over Labour and Johnson is likely on track to at least hold on to his seat at Number 10, if not get all of his Brexit wishes.
Feathered polar dinosaur fossils discovered in Australia
Dinos down under had feathers, mate.
Chinese Police Are Patrolling The Streets In Many European Countries, Several Of Which Have Strong Ties To China's Belt And Road Initiative
Chinese police have appeared patrolling the streets in several European cities. They have appeared in cities like Paris, Rome, and Milan to protect and provide assistance to Chinese tourists. However, while China claims that the presence of the officers is to provide assistance to Chinese tourists traveling abroad, many of the countries in which the officers are stationed are also closely tied to China's Belt and Road Initiative.
Cross-Dressing Man Hosts Nude Swimming Event – Features Free Admission For Minors
A cross-dressing man, who became infamous for suing Brazilian waxing salons that refused to wax his genitals, is now hosting a nude swimming event with one caveat: Minors will be admitted for free.
As Hong Kong Protesters Paralyze City, U.S. Braces for Response From China
As clashes devolve into Medieval combat, the US economic commission recommends that Washington suspend the city's trade status if China intervenes with troops.
Opinion
One's a Crime, Three's an Insignificancy
Pundits who spend their time on cable news wondering why so many Americans have tuned out their "country over party!" talk need look no further than at an excellent piece in today's New York Times, in which Trip Gabriel correctly describes the turn of events that led to Ralph Northam keeping his job as governor of Virginia
When the Wall Came Down
Thirty years on, a reminder of the truth about all totalitarian regimes
Nikki Haley sees the Republican Party for what it is — so why shouldn't she pitch for the presidency?
Haley may have found herself crossed off some Christmas card lists over the revelations in her book but her time inside the White House enabled her to swallow some hard, necessary truths
Pennsylvania 2020: It's Complicated
That's one takeaway from Tuesday's elections, which turned the Philadelphia suburbs even bluer, as Republicans suffered additional congressional losses following last year's midterms. The Democrats have gone from a 13-5 minority in the House to a 9-9 split.
Journalists Against Free Speech
Once unswerving defenders of the First Amendment, members of the press increasingly support restricting expression.
Schiff Convicts Trump as Nunes Poses Three Key Impeachment Questions He Predicts Dems Will Ignore
Nothing more clearly illustrated the yawning gulf between Democrats and Republicans related to the potential impeachment of President Donald Trump than the opening statements of their leaders on the first day of public testimony before the House Permanent Select Committee on Intelligence (HPSCI).
Woke alert: Disney adds trigger warnings to Dumbo, other classics
Walt Disney Company recently launched a new streaming service called Disney Plus and it's been generating a surprising amount of interest in my social media timeline. Quite a few people I follow have been commenting on it, asking questions and (mostly) proclaiming what a great idea this is. I suppose if you have kids or are just a kid at heart there's a definite appeal.
Hong Kong in History's LensLatest
How will historians in 2060 frame the 2019 Hong Kong crisis?
Trump, Impeachment, and the Bureaucracy
Andy McCarthy is of course correct in his latest article when he says that the foreign-policy bureaucracy was not elected and is supposed to follow the policies of the president. (I made the same point in my own latest column, adding some thoughts about the difficulty of applying that principle while serving in a chaotic administration.)
"There is a hunger on behalf of students to learn about" free speech "and they've never had anybody explain it to them"
Revisiting Vassar College's campus meltdown over my lecture on Hate Speech and Free Speech, on The Daily Signal Podcast
Are Conservative Immigration Restrictionists Racist?
This week, The Atlantic released its newest issue, provocatively titled "How to Stop a Civil War." Leading its collection of essays is a fascinating piece by Yoni Applebaum. In it, Applebaum posits that at the crux of America's vitriolic politics lies demographic change: "The United States is undergoing a transition perhaps no rich and stable democracy has ever experienced: Its historically dominant group is on its way to becoming a political minority – and its minority groups are asserting their co-equal rights and interests."
What Happened to California Republicans?
From 1967 to 2019, Republicans controlled the California governorship for 31 of 52 years. So why is there currently not a single statewide Republican officeholder? California also has a Democratic governor and Democratic supermajorities in both houses of the state legislature. Only seven of California's 53 congressional seats are held by Republicans.
"Rudy will be cut loose": GOP reportedly ready to make Giuliani the fall guy on impeachment – if necessary
Axios posted this item early this morning before Bill Taylor and George Kent testified but it seems even more relevant afterward.
"Dueling Populisms"
Jay, I enjoyed your remarks on Lloyd Blankfein and your conversation with Bob Costa. But I take issue with one point: the description of Donald Trump's view of the world and Elizabeth Warren's as "dueling populisms." They are not dueling at all.
A Clash of Values
Most American concerns with China revolve around economic issues, and, for some, the threat posed by that country's expanding military. But China's real existential challenge is not over market shares or submarines, but in a battle of values. Right now, it does not seem we are certain to win.
Free people don't ask the government for permission
We've just celebrated another Veteran's Day, where we've heard all the usual "freedom isn't free" speeches extolling the role of the United States military in protecting our liberties. I've got nothing against the military and respect those who served in it, but wish that Americans would spend less time waving the flag and trading in bromides — and more time thinking seriously about the precarious state of our own freedoms.