News of the Week for Nov. 3rd, 2019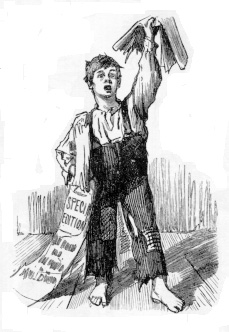 Gun Rights
Elderly Vet Has Guns Seized After Criticizing School Resource Officer For Allegedly Leaving His Post
An 84-year-old veteran of the Korean war who also served as a police officer for decades was relieved of his job as a crossing guard and had his guns seized after criticizing a school resource officer (SRO) for allegedly leaving his post during school hours.
Pittsburgh's new gun control laws crash and burn
Something has gone terribly wrong in Pittsburgh, and for the first time in a while, we're not talking about the Steelers. Gun control advocates managed to push through a raft of new gun laws earlier this year. These included bans on "assault rifles" and extended capacity magazines. They also passed their own version of a red flag law. The bills were immediately challenged by gun rights groups and affected individuals and the case was heard by a judge in Allegheny County. This week he rendered his decision, shooting down every one of them.
Texas gun control activist shoots her three children dead
A mother in Texas was found dead alongside her three children on Friday in an apparent triple murder-suicide.
Hide the Decline
Environment &
"Green Energy"
California's blackouts could make fighting climate change even harder
The state's electric grid was experiencing rapid and unprecedented changes even before Pacific Gas & Electric and Southern California Edison began shutting off power to millions of people in a desperate scramble to prevent their transmission lines from sparking wildfires.
Wildfires Caused By Bad Environmental Policy Are Causing California Forests To Be Net CO2 Emitters
In the past two years, wildfires scorched 2.9 million acres in California, including five of the state's 20 deadliest fires killing 131 people.
Andrew Cuomo: 'We Didn't Have Hurricanes' Before Climate Change
On Friday, Gov. Andrew Cuomo (D-N.Y.) said that hurricanes, superstorms, and tornadoes did not occur before climate change. In the same breath, he said that anyone who questions the left's climate-alarmist hysteria is "just delusional." He may want to check in a mirror.
Germany's Giant Windmills Are Wildly Unpopular
Local politics are a bigger problem for renewable energy growth than competition from fossil fuels.
Germany's Giant Windmills Are Wildly Unpopular
Local politics are a bigger problem for renewable energy growth than competition from fossil fuels.
Obamacare
Government in Healthcare
"Medicare for All" Actually Isn't Medicare at All
Sen. Bernie Sanders, I-Vt., was recently on comedian Jimmy Kimmel's late night show to discuss, among other items on his agenda, his vision for health care in America.
World Medical Association Opposes Euthanasia, Supports Medical Conscience
After much pressure to go cowardly neutral on legalizing euthanasia, like a few other weak-kneed medical associations have, the World Medical Association has joined the AMA and reaffirmed its strong opposition to doctors killing patients. From the "Declaration on Euthanasia and Physician-Assisted Suicide"
Common Sense and Opioids
Over at ACSH, Josh Bloom with (yet again) some common sense on opioids . . . .
Report: Medicare for All will raise taxes on the middle class (Elizabeth Warren hardest hit)
Do you hear that dull thud sound? That's the sound of Elizabeth Warren beating her head against reality. Unlike Bernie Sanders, Warren hasn't been willing to admit that taxes will have to go up to pay for Medicare for All. All she'll say is that "for middle-class families, for hard-working people costs are going to go down." Warren wants us to imagine is a system in which taxes go way up on top earners but people in the middle are better off.
"Fix this mess" – Protestors converge on McNeil's Middleton office over state of health care
More than 50 people upset with the state of Nova Scotia's health care system carried signs and chanted in front of Premier Stephen McNeil's constituency office Oct. 28.
Warren Releases $52 Trillion "Medicare For All" Plan Funded By Unicorn Farts
Democratic presidential candidate Elizabeth Warren has finally released her "Medicare for All" plan, which her campaign says would cost $52 trillion over the next 10 years. While Warren pledged that middle-class taxes would not increase to pay for "Medicare for All," given Congress's refusal to pass a regular budget for a decade, the looming debt crisis due to hundreds of trillions in underfunded existing entitlements like Social Security, and decades of record-breaking federal budget deficits, it's a certainty her pledge will turn out to be as reliable as President Obama's "you can keep your doctor."
How much is $52 trillion?
$52 trillion is the amount Elizabeth Warrens campaign is conceding her Medicare for All proposal will cost over its first 10 years. That would be $5.2 trillion each year. All of this ignores inflation which Senator Warrens plan would supposedly make vanish.
War & Terror
Meet The Very Good Dog Who Chased A Cowardly Terrorist To His Death
President Trump tweeted a photo of a very good dog on Monday afternoon. A key member of the Special Forces operation in Syria that took out Islamic State Abu Bakr al-Baghdadi on Saturday was a German shepherd who chased al-Baghdadi down a tunnel to his death.
R.I.P.: Cuban political prisoner Armando Sosa Fortuny dies in a Castro gulag after 43 years of imprisonment
Dying at the age of 76, Armando Sosa Fortuny spent more than half his life suffering mistreatment in a Cuban political prison. Yet despite the torture and humiliation he endured in a Castro gulag, he never gave up the fight for freedom in Cuba.
National
Rep. Katie Hill to resign amid allegations of inappropriate relationships with staffers
The scandal involves a messy divorce and what is being called "revenge porn."
Debate Professor: Science Is A Projection Of Whiteness
"Our argument will be that space is not real. It's not real. Science, technology, it's all fake. It's a projection of white fantasies that has worked to control our interpretation of how the world works." That's the statement of a college debate professor talking with his class. He added, "None of us have had the privilege of going to f**king space to verify that there's these stars and these galaxies and these planets."
POLL: Majority of students want peers who wear highly offensive Halloween costumes to be punished
Poll also found 72 percent of Democratic students want punishments compared to 22 percent of Republican students
"Austere Religious Scholar"
In the carnival of #FakeNews self-ownage, the hits just keep coming
U.S. House of Representatives Approve of "Anti-Meme" CASE Act
On October 22nd, the United States House of Representatives voted 410 votes to 6 (16 abstained) in favor of the CASE Act- dubbed the "Anti-Meme law" by its critics.
Lee Introduces Bill To Let Courts Instead Of Bureaucrats Settle Labor Disputes
A new bill would return the power to adjudicate labor disputes back to federal courts instead of being resolved by the National Labor Relations Board (NLRB). Utah Republican Sen. Mike Lee reintroduced the "Protecting American Jobs Act" Thursday.
California secretary of state eyes running for Katie Hill seat
California Secretary of State Alex Padilla (D) is mulling a bid to run for California's 25th Congressional District in the wake of Rep. Katie Hill's (R-Calif.) resignation, two sources with knowledge of his thinking told The Hill on Monday.
Katie Hill paid "campaign bonus" to alleged male lover
The married California Congresswoman under fire for her steamy "throupling" with an aide paid a male staffer she allegedly slept with the highest bonus she doled out to aides working on her campaign, federal documents show.
NYU refuses to share its files in kangaroo-court lawsuit, tells student to seek gossip instead
Campus safety consultant: "Seriously?"
Pro-life campaign threatens lawsuits against colleges for "coercing students to abort"
By revoking scholarships, removing from sports teams
'Cultural appropriation is cultural genocide,' says Mo. school's costume workshop
A presentation given ahead of Halloween meant to help Maryville University students navigate the appropriateness of costumes told students that cultural appropriation is "cultural genocide."
Justice Department to Allow Body Cameras in Joint Task Forces
Change comes after local police complained about longstanding federal ban
Study: Paid Leave May Lower Women's Fertility, Employment, And Wages
Good intentions such as protecting workers from exploitation or ensuring parents can bond with children don't translate to good consequences if they ignore what women want.
Kentucky Political Cartoon Portrays Black GOP Candidate Holding Trump's KKK Robe
The Kentucky paper endorsed the Democratic opponent
GOP fears Trump backlash in suburbs
Republicans are growing increasingly worried they will lose the suburbs for a second election in a row – this time with President Trump at the top of the ticket in 2020.
Kelly Clarkson Changes 'Baby It's Cold Outside' Lyrics Into Pro-Choice Propaganda
A few years ago, the PC social justice warrior crowd decided that the Christmas classic "Baby It's Cold Outside" was really a song about a male predator and a vulnerable, oppressed female. Now Kelly Clarkson has teamed with John Legend for a revision that ruins Christmas early.
It's happening — maybe: Dems invite Bolton to testify on November 7 about Trump and Ukraine
Will this be part of the closed-door phase of impeachment depositions that's now coming to an end?
"Cuba killed my communism": Socialism is great, until you live in it
One common trait of the many Americans espousing the greatness of socialism is that none of them have ever lived in a communist country. It's easy to say how wonderful socialism is from the comfort of a free and capitalist society. However, once you live in it, you soon learn it's not so great.
Poll: Tulsi Gabbard Leads Kamala Harris in Democratic Primary
According to a new national survey of the Democratic primary field released today by Suffolk/USA Today, Hawaii representative Tulsi Gabbard is leading California senator Kamala Harris, by one point, a surprising new development in the race.
House passes impeachment inquiry framework
The House tacitly authorized the third modern formal impeachment process for a US president a few minutes ago on a largely party-line basis. The final vote, 232-196, included no Republicans voting in the affirmative and only two Democrats opposing. The bill's passage does not explicitly launch a formal impeachment process, but it instead backdates an approval for it by creating rules for its current and next steps
First Common Core High School Grads Worst-Prepared For College In 15 Years
This is the opposite of what we were told would happen with trillions of taxpayer dollars and an entire generation of children who deserve not to have been guinea pigs in a failed national experiment.
Kentucky Supreme Court Sides With Christian T-Shirt Maker in Free Speech Case
The Kentucky Supreme Court ruled unanimously Thursday that a printer cannot be forced to print T-shirts that violate his faith.
Georgia Could Be The First State To Make Genital Mutilation Surgery For Minors A Felony
The case of James Younger has brought considerable attention to this abominable practice.
Results Are In: Common Core Is Making American Kids Dumber
The never-ending quest of modern educators to find new ways of learning that will never hurt any child's feelings has not been a resounding success thus far. The ambitious attempt to standardize learning across the country known as Common Core can now be measured and the news isn't good.
Latinos don't like the woke term "Latinx"
Have you seen this term floating around? Latinx is supposed to be a gender-neutral version of Latino/Latina. It's supposedly more inclusive because it doesn't separate people into the now forbidden binary categories of men or women, so it has been championed by the woke left. But it turns out Latinos/Hispanics don't really like it very much. A survey carried out by progressive data analysts found that only 2 percent of Hispanic people actually prefer that term
Beto O'Rourke Ends Presidential Campaign
Beto O'Rourke, once a darling of the media, has decided to end his presidential campaign. He tweeted his announcement, linking to a blog post on Medium.
UArizona advertises 'Drag as Therapy' workshop as 'kid-friendly'
An event hosted by the University of Arizona Institute for LGBT Studies focused on assisting students through the "cathartic experience" of drag.
University of Minnesota threatens faculty for "repeated misuse of pronouns" in new policy
Comment period closes Monday
Activists Want to Abolish Your Kid's Honors Classes, Cite "White Toxicity" and "Supremacist" Values of High Achievement
School systems across the country are seeking to abolish honors classes, teach how math has been used to oppress people, and let truant students into gifted schools. Advocates say the moves are aimed at diminishing an achievement gap between demographic groups.
Oberlin College's "almost sociopathic malevolence" towards Gibson's Bakery
"Oberlin refuses to accept any responsibility … and shows no remorse"
No, Missouri Officials Were Not Tracking Abortion Patients' Cycles
This week, an administrative hearing took place in St. Louis to determine the fate of the last abortion clinic in Missouri. In June, citing numerous health-and-safety violations, the Missouri Department of Health and Senior Services formally rejected the license application of the Planned Parenthood clinic in St. Louis.
Connecticut Supreme Court Rules Embryos Mere "Marital Property:
Biologically, human life begins when the process of fertilization is complete. That's basic biology. That's science.
Trump Administration Proposes Rule Protecting Faith-Based Adoption Agencies
The Trump administration has always been an advocate for religious liberty, and on Friday they reaffirmed that commitment by proposing rolling back an Obama-era rule that denied federal funding to foster care and adoption groups that exclude LGBT parents—which would be a huge win for faith-based organizations and the First Amendment.
College's tutors don't correct undocumented students' grammar, just give "culturally sensitive feedback"
Resources recently circulated at Evergreen State College appear to indicate that at its Writing Center proper grammar is not taught to students in the country illegally over sensitivity concerns.
Transgender Woman Has Child Porn Conviction Overturned Because She Was "Struggling With Her Identity"
The transgender woman had child porn pictures on her phone featuring kids as young as five-years-old.
Sexually Explicit Books Were Put in These Virginia Classrooms. Parents Want Answers.
Parents in Loudoun County, Virginia, are outraged after discovering that thousands of books were placed in classrooms across the school district this year as part of a new "Diverse Classroom Library Initiative."
Indiana Supreme Court Applies Eighth Amendment to Curb "Oppressive" Asset Forfeitures
The ruling is a continuation of the same case in which the federal Supreme Court ruled that the Excessive Fines Clause of the Eighth Amendment is "incorporated" against state governments and applies to asset forfeitures.
Short Circuit: A Roundup of Recent Federal Court Decisions
SWAT teams, filter teams, and the IRS' asset forfeiture database.
The First Amendment and Courts Interpreting Religious Terms
Prof. Michael Broyde (Emory) responds to my post from a few weeks ago.
Economy & Taxes
Fed delivers third rate cut this year
The Federal Reserve announced Wednesday that it would cut interest rates for the third consecutive time this year as the U.S. economy continues to slow amid a global slump.
Warning sign? GDP growth drops to 1.9% in Q3 as consumers retreat
The economy seems to be losing some overall steam in today's advance estimate of economic growth for the third quarter, but the real problems might be in the details. The gross domestic product grew at only a 1.9% annualized rate, the third time in the last four quarters that it hit at or below 2.0%. That portends potential issues in Donald Trump's re-election
JPMorgan Weighs Shifting Thousands of Jobs Out of New York Area
JPMorgan Chase & Co.'s new Manhattan headquarters is meant to be an ode to both the company and the city — a monumental glass-and-steel tower that says the nation's largest bank grew up here. But New York may be losing its luster.
International
Australia wants to use face recognition for porn age verification
What could possibly go wrong?
Venezuela Defaults on Its Last Bond, Setting Up Legal Showdown
The team advising Venezuelan National Assembly President Juan Guaido skipped a payment Monday on the nation's only bonds not in default, setting up a legal showdown with creditors.
Over 40 skulls found at altar in den of Mexico cartel suspects
Police found more than 40 skulls, dozens of bones and a fetus in a glass jar next to an altar in the den of suspected drug traffickers in Mexico City during a raid this week, authorities said on Sunday.
BoJo may get his election after all
It's now a certainty that Great Britain will not be "crashing" out of the European Union at midnight on Thursday without a deal, as Prime Minister Boris Johnson previously promised. There will be a pause of up to three months before such a thing might happen, but recent news of the EU agreeing to the last deal they were offered has given many Brits cause for hope. But in the meantime, BoJo has been itching to have another election before then, believing that he can bolster his position by picking up a few more seats in Parliament. It's an idea that the opposition has been treating as dead in the water until now, but in a dramatic turnaround, the Labour Party announced this week that they would actually be supporting a rare December election.
Canada: Ten times the mainstream media showed their anti-conservative bias during the election
If there was ever any doubt that the mainstream media had a liberal bias, this past federal election put that doubt to rest.
Buckle up, BoJo. The December election is on
Yesterday we looked at the sudden shift by the opposition Labour Party in Great Britain toward supporting a new round of elections in December. Despite this being an outcome desired by Prime Minister (and Conservative Party leader) Boris Johnson, his opponents clearly feel that they may get the upper hand. That's what happened to Theresa May in 2017 when she attempted the same thing, so they may have a point. Either way, the weary Brits will trudge back to the polls yet again and possibly determine if the long national nightmare of Brexit will finally be over soon.
After BREXIT Stalemate, UK to Hold Snap Election on December 12
Prime Minister Johnson: "It's time for the country to come together, get Brexit done and go forward."
Does Scotland Need Saving?
The U.K. will have a general election on December 12, creating a new parliamentary dynamic. Of course, it remains to be seen what this means for Brexit. It also remains to be seen what it will mean for the union.
Germany's Merkel Faces Rebellion After Election Trouncing at the Hands of Right-Wing AfD
AfD emerges as a major political force in the former Communist east.
Text editor releases "Free Uyghur" edition, gets swamped with Chinese spam
Developer was promoting human rights awareness
Slave markets found on Instagram and other apps
Drive around the streets of Kuwait and you won't see these women. They are behind closed doors, deprived of their basic rights, unable to leave and at risk of being sold to the highest bidder.
Largest Child-Sacrifice Graveyard Strikes Huge Blow to Native American Innocence Myth
Every Columbus Day, liberals insist that the story of European colonization is a simple narrative of good versus evil: horrible Europeans came upon innocent Native Americans, introducing slavery, exploitation, and oppression. A massive archaeological discovery blows one of many gaping holes in this narrative. While Europeans did indeed do horrible things, the natives weren't exactly innocent.
Berlin Artist Creates Statue to Honor Migrant Drug Dealers
Celebrating criminals to own the right-wing.
UK Election: PM Johnson's Lead Narrows as Remainers Form Pact; Farage's Brexit Party Goes it Alone
"Remain Alliance" targeting "dozens of seats across the UK in an all-out bid to block Boris Johnson and Brexit"
EU Official: Poland, Hungary, and Czech Republic Broke EU law by Refusing to Take in Migrants
Top EU legal adviser: Members countries have "no legitimate security grounds to reject the quota scheme."
Opinion
California Dreamin'
Okay, Imma goin' to exploit one of those asymmetries myself right now, and go for a run on the beach.
A clash of values: Joel Kotkin
Most American concerns with China revolve around economic issues, and, for some, the threat posed by that country's expanding military. But China's real existential challenge is not over market shares or submarines, but in a battle of values. Right now, it does not seem we are certain to win.
Point/Counterpoint
John Kelly, former chief of staff: It's dangerous for Trump to be surrounded by people who suck up to him all the time.
Stephanie Grisham, current press secretary: "Kelly . . . was totally unequipped to handle the genius of our great President."
James Mattis: The founding virtue of our country
Let us restore trust in one another
Houston Rep. Dan Crenshaw aims to build his GOP brand independent of Trump
In a Republican Party caught in a perpetual crossfire between those who demand unrelenting loyalty to President Donald Trump and Never Trumpers, freshman Rep. Dan Crenshaw works in a rare space in between, where his political star is ascending independently of the push and pull from the White House.
Who is acctually tolerant?
Power Line's favorite male comic, David Deeble (who one of these days we're going to pair with Ammo Grrrl in a live event), has a very succinct explanation of the culture war and the issue of "tolerance"
No, Polygamy Is Not a "Right"
Yet since Obergefell, that proposition has been hard to defend.
Can the government really limit marriage to two people?
There's an interesting question for you. The government (at both the state and federal level) has been sticking its beak into the concept of marriage pretty much since the founding of the nation. We went through many iterations of what the government could and couldn't regulate over the generations, with the trend always being toward fewer restrictions. Prohibitions against interracial marriage were done away with, as well as interfaith marriages in some states. The last big change was, of course, the prohibition against same-sex marriages. But is there one definition left that may be going the way of the dodo? How about the idea that marriage must, by definition, be between two people, with any number greater than two constituting bigamy, which is still illegal?
Pray Tell, Mr. Dorsey, What Is "Political"?
Twitter CEO Jack Dorsey announced Wednesday that the company will halt all political advertising on its platform, both on behalf of political issues and individual candidates. "A political message earns reach when people decide to follow an account or retweet," said Dorsey. "Paying for reach removes that decision, forcing highly optimized and targeted political messages on people."
Ilhan Omar's Shameful Armenian-Genocide Statement
On Tuesday, a historic vote took place in the House on a simple resolution to recognize the Armenian Genocide of 1915, when Ottoman Turkey massacred 1.5 million Armenians and other Christian minorities in the Empire, including Assyrians and Greeks. For the descendants of victims of the Armenian genocide, congresswoman Ilhan Omar's attempt to justify her "present" vote when H.R. 296 was on the House floor was not only inappropriate, but featured the common denial tactics used by deniers of the Armenian genocide. Omar was the only Democrat to not vote in favor of the resolution, which was bipartisan and included only 11 nay votes (all Republicans).
California is "winning" its way into the Stone Age
California is staying true to its reputation as the land of innovation – it is making blackouts, heretofore the signature of impoverished and war-torn lands, a routine feature of 21st-century American life.
Is California Becoming Premodern?
More than 2 million Californians were recently left without power after the state's largest utility, Pacific Gas and Electric – which filed for bankruptcy earlier this year – preemptively shut down transmission lines in fear that they might spark fires during periods of high autumn winds.
Please treat me like an illegal immigrant
If I ever get jammed up with the law, I ask for no special treatment. Just treat me like an illegal immigrant. Forget the 14th Amendment. I don't want no stinkin' "equal protection under the law." What I fervently desire is some illegal-immigrant protection under the law — which basically means no laws.
Judicial Nominees should only meet with ABA investigators if a court reporter is present
The ABA's report about Lawrence VanDyke included a claim that is, at best, misleading
Cookie Monster and the Heavy Metal Growl: Let's Give Credit Where Credit Is Due
Eddie Trunk, cultural arbiter of all things classic hard rock and heavy metal, and plug-in master of ceremonies for events featuring same, said it
Impeachment in microcosm: The Don Young/MoveOn headbutt
This is the past six weeks distilled to one encounter. A preternaturally irritating Democrat keeps repeating the same question, and a Republican with no good answers decides it's better to disrupt the process to try to make it stop.
Why Jo Swinson's "white men" jibe matters
Anti-whiteness has replaced class analysis on the left. This is a gift to the right.
The ABA Shoots Itself in the Foot
Conservatives have been all over the American Bar Association for its attack on Ninth Circuit nominee Lawrence VanDyke. (Here's a brief review of the situation.) In part that's because of genuine outrage at the shoddiness of the attack. We're supposed to believe that a former editor of Harvard Law Review who has been the solicitor general for two states is "not qualified" for the federal bench; and we're supposed to believe it because of a not-especially-diligent review of his record by a political opponent.
How Groupthink Is Harmful in Academia
If all of the scholars in some field hold the same set of views about the world, then mistakes are apt to go unnoticed and questions that would only occur to someone with a different set of views will go unexplored. Unfortunately, that is the case in numerous academic fields. Criticism and creativity are suppressed by ideological homogeneity.
Trump unveiled his reelection strategy at the World Series. Democrats should be nervous.
President Trump's campaign ad that unexpectedly aired on Wednesday during Game 7 of the World Series should worry Democrats. In 30 seconds, it effectively made the argument that could reelect him – "Trump: Not Perfect, Just Better."
The "it takes a Trump to change Washington" defense of the president
Some supporters of President Trump have adopted the following defense of the (at times) nasty, over-the-top rhetoric Trump uses against his adversaries: Trump is "no Mr. Nice Guy," but "sometimes it takes a Donald Trump to change Washington." In fact, Trump's recently released campaign ad makes this pitch in just that language.
LGBT Activists Won't Admit Anything's Wrong With A Man Flashing Children During Drag Queen Story Hour
Some entertainment is just not suitable for children. Provocative adult entertainers at Drag Queen Story Hour should be an obvious example.