News of the Week for Oct. 20th, 2019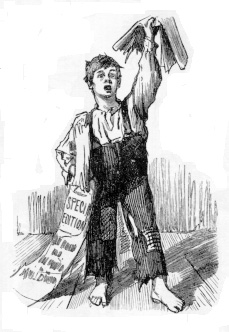 Gun Rights
The ATF Has Been Enforcing a Rule That Does Not Exist
While Beto fantasizes about confiscating AR-15s, a court finds a shocking loophole in the way they're regulated.
Guns and Due Process
"Petitioner had absolutely no prior notice that either his mental health or the safe handling subsection would be at issue during the hearing before the trial court."
Hide the Decline
Environment &
"Green Energy"
California Turns Off a Lot More Than Just the Lights with Forced Blackouts
Going solar isn't necessarily any protection from California's new "planned" power outages, and local residents and business are enduring a lot more than just a few inconveniences.
London commuters have had enough of climate change activists
Climate change activists calling themselves "Extinction Rebellion" have been punishing London commuters for the past ten days. The stated goal of the protest was to "peacefully shut down all roads into Westminster in Central London and non-violently disrupt the government until our leaders agree to TAKE EMERGENCY ACTION NOW." Today, things got decidedly less peaceful when a handful of activists climbed on top of a commuter train in the midst of the morning rush hour. People who were trying to get to work dragged the protesters off the train.
New DOE and NRC Agreement Will Lead to Faster Deployment and Licensing of U.S. Nuclear Technologies
The United States needs to move with a sense of urgency to deploy advanced nuclear energy technologies to meet our energy, environmental, and national security needs.
Angry Dutch farmers swarm The Hague to protest green rules
Farmers feel they're bearing the brunt of efforts to cut nitrogen emissions.
Florida Democrats Adopt "Nature Rights" Platform
The Florida Democratic party has come out against enterprise and human thriving by endorsing "nature rights" into its official platform.
Greta Thunberg meets first real resistance during Alberta demonstration
The teenage climate tyrant came to the capital of Alberta's oil country to prophesy her doomsday warnings to a crowd of roughly 4,000 supporters on the legislature grounds.
Obamacare
Government in Healthcare
Report: Assisted Suicide's Threat to People with Disabilities
The media often write about assisted suicide as if the only opponents are pro-lifers, religious conservatives, and the Catholic Church.
Canada Alzheimer's Society Endorses Euthanasia by Advance Directive
Canada is debating whether to permit euthanasia by advance directive, meaning, allowing people to sign instructions requiring they be killed by their doctor once they reach a determined level of incompetence. In other words, a former self will be given the power to order their current self dispatched – even, presumably, if the current self is not suffering and may not want to die.
Court Strikes Down Obama Rule Forcing Doctors to Perform Transgender Surgery
On Tuesday, a district court judge struck down the Obama administration's since defunct mandate forcing doctors to perform transgender surgery regardless of their religious convictions or conscientious objections. The mandate, handed down by Obama's Department of Health and Human Services (HHS), ironically did not apply to Medicare and Medicaid or to military doctors because the government's own research showed that transgender hormones and surgeries can be harmful.
Costs in Private Medical Practices
In any business, the largest two expenses are rent/mortgage and Payroll, with Payroll usually taking the number one spot. Thus, in private practices, both large and small, salaries are usually on the bottom of the pay range, meaning in a good economy it is difficult to retain good employees.
War & Terror
Police Do Nothing as Antifa Thugs Violently Attack Trump Supporters After Minneapolis Rally
It seems the entire 24/7 news business is still going on about a "violent meme" that depicts Trump in a movie scene from Kingsman. No one is upset about the original movie, where Colin Firth's character kills a bunch of conservative Christians in a church, because violence against conservatives and Christians is A-OK with just about everyone except Christians and conservatives. They're upset that some meme-maker put Trump's head on the assassin and a bunch of media logos on the victims. For shame. How dare he.
US military will no longer use floppy disks to coordinate nuke launches
It now has a "highly-secure solid state digital storage solution."
Xi may face a coup
The Taiwan News reported that even though she graduated five years ago, Chairman Xi's daughter has returned to Harvard for graduate studies. The newspaper speculates that Xi sent her to protect her safety.
National
Apple's Loudest Supporters Turn Against the Company Over Hong Kong
Apple became a trillion-dollar company again last week, as rumors of a China trade deal drove the Cupertino tech giant's shares to a new 52-week high. But Apple's under-the-table dealings with China's communist bosses have some of the company's biggest and most public supporters angry as hell.
Hell, Yes, We're Going to Take Your Churches (and Your Other Non-Profits, Too)
Robert Francis O'Rourke's pledge last week to end the tax exemption for churches that don't embrace same-sex marriage isn't just the cry for attention of an also-ran. As the editors noted on Friday, several of his fellow presidential candidates have co-sponsored legislation that would limit religious liberty. (Pete Buttigieg did say on Sunday that he opposed O'Rourke's proposal, though his comments seemed to suggest that the intersectional pickle of stripping mosques of their tax-exemption was the real problem.)
A tale of "lunch shaming"
Another day, another tale of a strange California bill signed into law by Governor Gavin Newsom. Rather than more gun control laws or job opportunities for illegal aliens, this one has to do with school lunch programs. As it turns out, most schools have at least some students who can't (or in some cases won't) pay for their lunch. If they run up a suitably large bill, some districts begin serving them a less expensive, more basic lunch rather than the presumably tastier fare being given to those who pay the full amount.
Netflix is the next big company showing off its woke hypocrisy
Big corporations like the NBA and Blizzard Entertainment have been struggling to square their woke politics at home with their silence on human rights abroad. Video streaming service Netflix is now also on the verge of displaying a very similar kind of hypocrisy.
Blood fills Iowa family's basement
hat sounds like a scene from a horror film is reality for the Lestina family of Bagley, Iowa.
Clark County commissioner on Las Vegas train to California: "This is the real deal"
Clark County commissioners said Tuesday despite years of unfulfilled promises of a train to California, the current proposal is a solid effort by Virgin Trains with a plan and money.
Harvard says masculinity and testosterone are not "connected"
Based on a book that it may have misconstrued
Different Sexes
The media keep telling us: There's no difference between male and female brains.
Massachusetts Lawmakers Consider Banning Balloons
Violators would face fines up to $100
Judge Applies Minimal Scrutiny So Harvard Can Keep Discriminating
It took federal judge Allison Burroughs nearly a year to write her decision in Students for Fair Admissions v. Harvard, but I suspect she knew how she'd rule before the trial began. Good liberals just know deep down that discrimination in favor of applicants who happen to have ancestry that puts them in an oppressed category is a good thing. If Harvard says it's beneficial, then it must be.
A terrible pandemic is killing pigs around the world, and US pork producers fear they could be hit next
U.S. authorities have started active preparations in response to the rising threat of an outbreak of African swine fever, the deadly disease that has decimated the Chinese pig population and is spreading across Asia.
Project Veritas scoop: Of course we're leftists, CNN manager says
"It's all about the money," one CNN employee laments, while another complains, "We used to cover news." Project Veritas published their third entry in a series of undercover videos about CNN and their editorial policy, which their insider says has been hijacked by the political agenda of its executives. According to the conversations captured by Cary Poarch, a lot of his colleagues seem to agree.
Harvard students mocked Asian applicants who received lower personality scores
Earlier this month a judge determined that Harvard's admissions practices did not discriminate against Asian applicants. The lawsuit which led to that decision was filed by a group called Students for Fair Admissions. SFFA hired an expert who looked closely at Harvard's process and discovered something curious. While Asian students score the highest of any group on academics and extra-curricular activities, they score consistently lower than other groups on Harvard's personality score.
Rick Perry to Resign After Trump Blamed Him for Ukraine Call
On Thursday, Energy Secretary Rick Perry notified President Donald Trump that he would resign soon, Bloomberg reported. The former Texas governor had been planning to leave the administration, but his departure may have been accelerated by the Democrats' impeachment push. Perry had met with Ukraine President Volodymyr Zelensky and asked Trump to speak with Zelensky. Trump blamed Perry for the July 25 call with Zelensky at the center of the impeachment investigation.
Voters Souring on Several Vulnerable GOP Senators
The chances for a Democratic takeover of the Senate are still slim, but several GOP incumbents haven't been helping themselves in recent months. Not only are their approval levels among their constituents sinking, but several of the most vulnerable senators trail their Democratic challengers in fundraising.
Democrat Congressman Elijah Cummings Has Died
Elijah Cummings, the Maryland congressman and chairman of the House Oversight and Reform Committee, died Thursday from complications of long-term health issues. He was 68 years old.
Researchers find facial recognition software recognizes sex, not gender identity
"Universally unable to classify non-binary genders"
University's LGBT Month programming celebrates half a dozen queer identities. Gay men are not one of them.
Aromantics and pansexuals are featured, however
Reviving the Contract Clause: An Acid Test for Originalism
Whether the Contract Clause will be restored as a protection for private property rights provides an important benchmark for the success of originalism. The Clause was the most litigated provision of the Federal Constitution in the 19th century, but today it has become a shadow of its former self because the Court has abandoned its original meaning. It is difficult to overrule some Supreme Court decisions, even when egregiously wrong, because people have come to rely on them or because essential institutions have grown up around them. But the Contract Clause by its term applies only to new laws that undermine established obligations and does not implicate substantial reliance or other institutional interests. No sound theory of stare decisis should protect the decisions that have distorted its meaning.
Near-infinite specific thrust from drive that ignores physics
Conservation of momentum is for a different universe, apparently.
Hubble Observes 1st Confirmed Interstellar Comet
NASA's Hubble Space Telescope has given astronomers their best look yet at an interstellar visitor — comet 2I/Borisov — whose speed and trajectory indicate it has come from beyond our solar system.
Pronouns Gone Wild: Obsession Moves From Campus To Politics
"If you feel like you've been hearing about pronouns a lot lately, you're on to something."
In Georgia, Parents Win Battle Over Transgender Bathrooms at School
Jasper, Georgia, isn't a big town. At last count, it had about 3,800 residents. So it was a big deal when 900 squeezed into the Pickens High School auditorium determined to stop Jasper from becoming the next stop in the march for transgender bathrooms.
Kaiser Permanente Ad Promotes Drag Queen Story Hour
Late last month, the health insurance company Kaiser Permanente released a video advertisement promoting Drag Queen Story Hour, the LGBT library program in which male performers dress up as sexually explicit women and read LGBT-themed books in front of children.
Pew Survey Shows Steep Decline in Attendance at Christian Churches Over Last Decade
Pew Research released a survey that shows a growing rejection of religious affiliation, especially among Christians over the last decade. The drop is especially noticeable among millennials. And there is a generational divide as well, as older Americans hang on to the faith of their fathers.
University BANS 'acts of intolerance'
Furman University has an "Acts of Intolerance" policy, which could punish "theme parties" and "costumes" that "reinforce stereotypes."
When fighting racism means firing a black security guard defending himself against racial taunts
Wisconsin school's zero-tolerance language policy costs married father of three his job of 11 years
Hoo boy: Colorado poll has Cory Gardner trailing by double digits in Senate race
The hopeful caveat comes right up front: This is a Democratic poll and there's fully a year to go before Coloradans vote.
Mattis on Trump: Guess where I earned my spurs, pal?
James Mattis doesn't get mad, and he doesn't get even – he just plays to win. As a guest at last night's Al Smith Dinner in New York City, a traditionally irreverent affair, Mattis joked about Donald Trump's reported comment on Wednesday that Mattis was the "world's most overrated general." Mattis, who had been very circumspect about offering any public criticism of his former boss before yesterday, took aim at Trump's controversial Vietnam War deferment in response. "I earned my spurs on the battlefield," the former Defense Secretary noted, "and Donald Trump earned his spurs in a letter from a doctor."
Hillary Plops Out Another: She was Robbed of Her Rightful Presidency by Hacking 10-Year-Old Children
I don't recall any other presidential election where the loser continued on for months and months and months claiming to not really have lost.
CA Rep. Katie Hill Allegedly Involved Female Staffer in 2-Yr "Throuple" Relationship
Freshman Rep. Katie Hill (D-CA), Vice Chair of the House Committee on Oversight and Reform, shared with Elle in a June 2019 interview a quote from the late Rep. Elijah Cummings, Chairman of the Committee "that has stuck with her."
Teachers Strike in Chicago Getting Personal as Mayor Says 'There's No More Money. Period.'
An attorney representing Chicago Public Schools made a small request of union leaders who are trying to negotiate an end to the three day old strike: Spend more time negotiating and less time marching in the streets.
Gender Studies Professor Calls Twerking With Lizzo "An Act Of Political Defiance"
A professor at the University of Wisconsin-Madison is branding her surprise on-stage guest-performance with Lizzo last week an "act of political defiance" serving as the "epitome of pleasure activism," a new liberal academic concept.
Physicists discover new stable form of plutonium
Using the European Synchrotron, a team of physicists have identified a new stable form of plutonium. The newly discovered compound exists in a solid state and features an unexpected, pentavalent oxidation state.
6 Crazy School District Responses To Parents Mad About LGBT Indoctrination Of Preschoolers
An Illinois school district's leaders heard from upset parents after the children started talking about what they were learning about LGBT sex in school. They responded so badly, they should resign.
Short Circuit: A Roundup of Recent Federal Court Decisions
Golf swingers, a gangrenous finger, and the ancient concept of "frolic."
Economy & Taxes
Maduro hikes Venezuela's minimum wage again, this time by 275% in face of 50,100% inflation
Venezuelan President Nicolas Maduro ordered a 275 percent increase in the monthly minimum wage on Monday, the third hike this year, as hyperinflation drains the value of workers' salaries.
"Everybody Is Freaking Out": Freelance Writers Scramble to Make Sense of New California Law
A new bill that caps freelance submissions may make writing financially unsustainable for many workers even though the legislator behind the law insists that the goal is "to create new good jobs and a livable, sustainable wage job."
SCOTUS to Hear Case Challenging the Constitutionality of the Consumer Financial Protection Bureau
Ever since it came into existence in 2011, the Consumer Financial Protection Bureau (CFPB) has been imperiled by its structure. Now, the Supreme Court is set to hear a case that challenges that structure and may force the agency to go out of business.
International
Spain imprisons more Catalan separatist leaders
Last summer, when Pedro Sanchez took over as Prime Minister of Spain after Mariano Rajoy was driven out of office in a finance scandal, Sanchez inhereted a rather large headache. The province of Catalan had declared its intention to seek independence and was only brought back in check after some of their leaders were either imprisoned or fled into exile. There were still other Catalonian elected officials in the country, however, and they were charged with a variety of offenses including treason.
Sex-Change Regret
In the United Kingdom, where the mainstream media are more honest in their coverage of the transgender movement, stories have been emerging about "detransitioners." Detransitioners are people who have taken steps to "change" their sex but have since reverted – and who now feel their transition was a mistake.
It's down to the wire – and Boris only has one chance to survive
Even if the British PM gets a deal, electoral success is not guaranteed
At Long Last! Boris Johnson and EU Agree to Brexit Deal
It took them a mightily long time, but British Prime Minister Boris Johnson and the leaders of the European Union have finally reached a Brexit deal with each other. Johnson will enable parliament to vote on the deal come Saturday.
The miraculous Brexit deal… or not?
Just as I was getting coffee this morning, an excited flurry of news was breaking across the pond. Seemingly out of the blue, a Brexit deal had been reached between British Prime Minister Boris Johnson and the head of the European Union commission. As recently as yesterday, the prospects for such an agreement seemed seriously in doubt, but both men were out on social media announcing the success of the talks. But as we'll get to in a moment, it may not be as solid as they seem to think.
Slave State Honored by United Nations
The United Nations Human Rights Council has been a bad joke for a long time, with many of the world's worst human rights abusers honored with membership. But tomorrow we will see the reductio ad absurdum, as Mauritania is voted onto the Human Rights Council.
Farage: Come come, this is no Brexit – but is it a Borexit?
So sayeth the leader of the Brexit Party, Boris Johnson's biggest political threat to his populist right. Nigel Farage has spent the day insisting that the prime minister has signed not an exit from the EU but a new commitment to it – leaving the UK in an even worse position, subject to Brussel's regulatory and foreign-policy control. The Benn Act might prevent an immediate no-deal Brexit, Farage concedes, but he's changed his mind about delay. Better to put this off for another election than to take the deal that Johnson has put together
Police investigating "hate crime" after transgender woman turned down for porn role "because she has a penis"
COPS are investigating a "hate crime" after a transgender woman was turned down for a porn role "because she has a penis".
The recent history behind Hong Kong's anti-China protests
Financial Times published an interesting story about the Hong Kong protests yesterday. It delves into some of the relatively recent history that has shaped the current unrest in the city. The highlight of the piece might be this stunning admission from an anonymous Chinese government official
Letwin let-down: Parliament shuts down Brexit approval in key procedural vote; do-over on Monday?
Yesterday, it looked like Boris Johnson had the momentum to gain a narrow majority in Parliament to approve his new Brexit deal. Just hours later, however, the question got mooted through a procedural effort to close off any attempt at a covert no-deal Brexit. The PM and his government lost a vote on an amendment from Oliver Letwin that withholds any approval on Johnson's deal until he supplied the actual legislation that would enable it. The loss will now force Johnson to seek an extension – although Johnson himself insisted that he could avoid it
Canada: Liberals reveal they will regulate social media content if re-elected
In its response, the Liberal party made it clear that social media companies will have to abide by government "hate speech" rules or face consequences.
Dutch farmers stage protests against climate alarmist laws
"We are not animal abusers and environment polluters. We have a heart for our businesses."
UK Prime Minister Johnson Defiant as Lawmakers Vote to Delay Brexit
"I will not negotiate a delay with the EU and neither does the law compel me to do so," Johnson tells Parliament
Transgender lobby forces sanitary towel-maker Always to ditch Venus logo from its products
Sanitary towel pad maker now kowtows to transgender activists born female
Merkel says German multiculturalism has failed
Germany's attempt to create a multicultural society has "utterly failed," Chancellor Angela Merkel said on Saturday, adding fuel to a debate over immigration and Islam polarizing her conservative camp.
Opinion
Religious Liberty, Nondiscrimination, and the Left
Beto O'Rourke's position on religious liberty isn't uncommon.
What Unites the Right?
In the 1990s, everyone said the same thing about American conservatism: "For decades, the conservative movement was held together by anti-Communism. All the disparate elements were connected by anti-Communism. What connects them now?"
Title VII, gay rights, and Justice Gorsuch
I once heard Jonah Goldberg talk about a book in which multiple conservative and multiple liberal authors were asked to write whatever they wanted to about politics and political theory. As Goldberg told the story (or at least as I remember it), the conservative authors collectively presented an array of theoretical musings (libertarian, social conservative, natural law based, etc.). The liberal authors all wrote about how Democrats could win the next election.
The Supreme Court's Next Big Fourth Amendment Case
What's at stake in Kansas v. Glover.
More Evidence the Guardrails Are Gone
At the end of last month, just as the news of the Ukraine scandal started dominating the news cycle, I argued that we're seeing evidence that the guardrails that staff had placed around Donald Trump's worst instincts were in the process of breaking down. When Trump's staff was at its best, it was possible to draw a line between "Trump" and the "Trump administration." Trump was the deeply unconventional leader who made disturbing public statements and appeared to have a fondness for authoritarian dictators like Vladimir Putin and Kim Jong-un, but his administration was tougher on Russia than Obama and was refusing to give away the store to North Korea to cut a deal. This is the root of the words/actions distinction that so many Trump supporters rely upon to wave way his wildest statements.
"Team Woman" and Their Victims
Edmund Burke famously wrote of the French Revolution, "The effect of liberty to individuals is that they may do what they please; we ought to see what it will please them to do, before we risk congratulations which may be soon turned into complaints." The truth of Burke's warning to France was proven by subsequent events, and yet it seems we have learned nothing from the history of the past two centuries. Think about the consequences of the Sexual Revolution and modern feminism, which began in the late 1960s as the Women's Liberation Movement.
These Metal Bands Have A Message: When You "Follow Your Bliss," Keep Your Day Job
Seeing how much fun a metal band had performing live brought to mind some career lessons: Following your passion doesn't always pay the bills. But that doesn't mean you can't have some fun.
Another central planner project goes bust
Central planners always think they can design a better consumer product and achieve a better economic outcome than the invisible hand of the free market can. F.A. Hayek called this The Fatal Conceit.
Is the CFPB Unconstitutional? We'll Soon Find Out.
The Supreme Court will consider a constitutional challenge to the composition of the Consumer Financial Protection Bureau.