News of the Week for Aug. 4th, 2019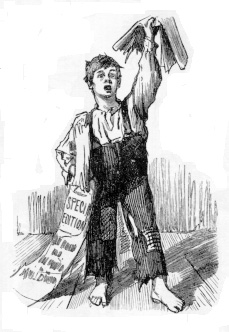 Gun Rights
Cruz: "Top Gun" Censorship for China Proves "Hollywood is Afraid to Stand Up for Free Speech"
'It's incredibly disappointing to see Hollywood elites appease the Chinese Communist Party'
This legally armed military man rushed into action to protect children during El Paso attack
A gun-carrying good guy in El Paso, Texas, USA.
Mexico vows to take legal action against U.S. after deadly El Paso shooting
At least three of the 20 dead in Saturday's attack, described by Mexico's foreign minister as an "act of barbarism," are Mexican nationals.
6 Reasons Gun Control Will Not Solve Mass Killings
It is vitally important to supply facts so that policymakers and professionals can fashion solutions based on objective data rather than misguided emotional fixes.
Hide the Decline
Environment &
"Green Energy"
Green New Deal to cost up to $100,000 per home in first year
The liberal Green New Deal pushed by Rep. Alexandria Ocasio-Cortez and others would cost homeowners an average additional $70,000 in the first year, and over $100,000 for those living in Alaska, according to a new analysis.
Berkeley somehow bans natural gas
The day may come when we run out of stories about the municipal government in Berkeley, California doing hilariously inane things, but today is not that day. Their latest "green" initiative to save the planet involves a ban on natural gas lines or appliances using natural gas in any new construction starting next year. Instead, everyone will need to employ electrical appliances.
Obamacare
Government in Healthcare
Harris's "Medicare for All" Plays Us for Suckers
Private health insurance plays a large role in the current Medicare program. "Medi-gap" policies cover all or most of the medical bills not paid for by Medicare today. In fact, Part D has come in under its anticipated costs precisely because the drug benefit features robust competition among private insurance companies.
War & Terror
Chinese forces gathering at Hong Kong border, White House officials monitoring escalation
The White House is monitoring the sudden gathering of Chinese forces at the border with Hong Kong, in a worrying sign of escalation.
Understanding Our Withdrawal from the INF Treaty
As expected, the United States officially announced its withdrawal from the Cold War–era INF treaty. President Trump announced his intention to exit the treaty last October because of alleged continued violations of the treaty by the Russian Federation. With the withdrawal now official, it's time to develop a new agreement that will protect U.S. interests, include countries such as China, and potentially reshape Eastern European tactical defenses.
Bangladesh, China and India Could Have Conflicts Over the Brahmaputra River
The Brahmaputra River starts in China and runs through India and Bangladesh and there are serious concerns for regional stability in conflicts over the water of the Brahmaputra River. China and India are actively constructing dams and considering water diversion plans. Bangladesh faces human security pressures that will be magnified by upstream river practices.
National
California Wants to Teach Your Kids That Capitalism Is Racist
A new model curriculum for "ethnic studies" is a handbook for classroom propagandizing.
Harvard med school remains tight-lipped about transgender overhaul of curriculum
Reformers "rewriting the stories and the language" for LGBT patients
MO Senator: social media is too addictive so let's censor it
U.S. Senator Josh Hawley has a vendetta against social media companies and Big Tech. The Missouri Republican's multi-pronged attack on technology is far from surprising since he's painting himself as some sort of modern-day Tipper Gore looking to save us from ourselves. An arbiter of justice, so to speak.
U.S. soccer: We've paid the women's team more than we've paid the men['s team since 2010 – even though they bring in much less revenue
I fear the only fair solution is to pay our garbage national men's team more.
Oregon public school students to be excused for "mental health" days
The state of Oregon recently enacted a law which will grant public school students up to five mental health days per three-month period beginning this coming school year.
Marianne Williamson's fans made her the "orb queen" of the 2020 campaign
There were two distinct audiences for the Democratic primary debate on Tuesday: people who tuned in to see a long row of aspiring presidents snipe at one another over policy differences and those who wanted to watch the orb queen Marianne Williamson resonate frequencies of love into the universe.
False Jim Jordan Quote Goes Viral After Fooling Prominent Liberals
A fake quote attributed to Republican Ohio Rep. Jim Jordan went viral on Twitter after fooling prominent liberals.
Scientists create contact lenses that zoom on command
Blink twice to get a closer look.
Suburban women recoil as Trump dives into racial politics
Carol Evans approves of Donald Trump's immigration policy. She gives him credit for the strong economy. But the Republican from the affluent Milwaukee suburbs of Waukesha County, a GOP bedrock in the state, just can't commit to voting for the president next year like she did in 2016.
Delaney on Medicare for All: 'This Isn't About Health Care, This Is an Anti-Private Sector Strategy'
The former Maryland congressman criticized the progressive wing of the Democratic Party for embracing such expansive government involvement.
AOC: Palestinians – and other marginalized communities – "have no choice but to riot"
Nothing much happening here, just the most famous progressive in the country (under the age of 77) who's also a sitting congresswoman casually condoning riots as a response to certain injustices.
Looks like Marianne Williamson's "occult task force" really came through for her last night
The "occult task force" isn't endorsed by the campaign ("I am very, very concerned about the word occultist," said her spokesman when WaPo asked about it) but it is – sort of – real. I say "sort of" because the phenomenon this story describes is familiar. Right now the Marianne fan threads on sites like Reddit are mostly jokey in tone, inspired by a kooky yet charismatic outsider celebrity candidate with ostentatious contempt for the dreary received wisdom typified by the other candidates.
College hid evidence that accuser invented rape to get out of punishment for drinking: lawsuit
"Jane Doe asked campus security if she could face discipline"
American Concentration Camps? Where Would AOC and Other Millennials Get Such an Idea?
If you think that it is outrageous that Democratic presidential candidates want to eliminate the southern border and that Congresswoman Alexandria Ocasio-Cortez calls our detention facilities there "concentration camps," then you haven't been reading and believing Howard Zinn's best-selling A People's History of the United States.
DCCC faces mass staff shakeup: 'It's the Monday Night Massacre'
The Democratic Congressional Campaign Committee (DCCC) saw a mass departure of senior staff late Monday amid outcry over the lack of diversity within the committee's top ranks under Chairwoman Cheri Bustos (D-Ill.).
The Democrats' stillborn revolution
The tepid centrists may not be inspiring, but they signify a problem for the likes of Sanders and Warren
UMich social justice agenda is now 'spreading beyond' campus
The School at Marygrove, the product of a partnership between the University of Michigan and the Detroit Public Schools Community District, will open this fall.
Woman Accused Of Urinating On Potatoes In Walmart Facing Charges After Turning Herself In
West Mifflin Police say the woman accused in a bizarre and disgusting act at the borough's Walmart has turned herself in.
How Will Democrats Vote? Republican Sen. Steve Daines Introduces Resolution Condemning Socialism
"Today we make a choice. Freedom or Socialism. I choose freedom"
Trump pick Scalia becomes 2020 target for labor unions
Democrats and organized labor aim to make Eugene Scalia, the pick to lead the Labor Department, a target in 2020 in hopes of testing President Trump's support among rank-and-file union voters.
'Talking Lasers' That Beam Messages into Your Head Could Be Here in 5 Years, Pentagon Says
Researchers at The Pentagon just finished a new round of testing on a weapon that makes lasers talk.
Ex-Google engineer says he was fired for his conservative views
The Wall Street Journal has a story today about a former Google engineer named Kevin Cernekee. Cernekee, who hasn't told his story publicly before, claims that he was fired last year after battling they company for years over his conservative views.
Only Seven Democratic Candidates Have Qualified for Third Debate
Three other candidates are right on the edge.
Witches for Williamson! Really.
Sure, to most normal Americans Democratic presidential candidate Marianne Williamson sounds like some hippy dippy weirdo. That's the joke. But then again, we have our chakras out of alignment, because there are some very serious witches out there who believe there is some spiritual power behind Williamson's debate night talk of "dark psychic forces."
Trump mocks Cummings: Too bad his house was robbed! Update: "So unnecessary," says Haley
"President Nelson Muntz," Liam Donovan calls him.
California Removes Arrest Reports From Kamala Years
Routine website redesign obscures Democrat's record on criminal justice
University questions former student's sexuality after he accuses gay professor of sexual assault
His lawyer is known for representing accused male students in Title IX proceedings
Nevada, others, may skip GOP primary
Everyone is fixated on the crowded Democratic primary field these days and watching every new poll for signs of some sort of movement. (That's been a largely disappointing endeavor for those who prefer someone other than Joe Biden.) But what about the GOP primary? The odds of the nominee being someone other than President Trump are approximately the same as the Democrats settling on Ted Cruz, but we still have to go through the motions, right?
Comic Relief: Democratic Socialists in Action
The intrepid Andy Ngo has posted this fifty-second clip of the Democratic Socialists of America at their convention, which is currently under way.
Let's look in on the democratic socialist convention and see how it's going
Something light to cleanse the palate on a dark day. Note that they're literally calling each other "comrade" here with no trace of irony.
Short Circuit: A Roundup of Recent Federal Court Decisions
Full-body banana costumes, in-state grapes, and apple pie.
Economy & Taxes
Overpromising on Growth
Economic growth back down around 2 percent, trillion-dollar deficits. . . There was a lot of bold talk about the 2017 tax cuts delivering 3-percent growth for the long term. Republicans have overpromised and underdelivered. Some of our friends on the right have decided that deficits do not matter, that "all this talk about concern for the deficit and the budget has been bogus for as long as it's been around," as Rush Limbaugh now says. Public debt does not matter – until it does. You go bankrupt the way you fall in love: "Gradually, then suddenly," as Ernest Hemingway put it.
The Fed cuts interest rates for the first time since the financial recession
The Federal Reserve Opens a New Window. cut interest rates on Wednesday for the first time since the start of the financial recession more than a decade ago, hoping to preserve the 11-year economic Opens a New Window. expansion from growing global uncertainties and the possibility of an impending slowdown.
International
In Week 1, Boris Johnson Turns His Pursuit Of Brexit Into "Game Of Thrones"
The new U.K. prime minister has his work cut out for him amid political chaos and tensions. His primary job is to deliver Brexit. Can he do it?
Court ruling against Venezuela in Crystallex case puts Citgo at risk
A U.S. federal appeals court on Monday rejected an appeal by Venezuela's state-owned oil company to set aside an order allowing a Canadian gold mining company to seize shares in its U.S. refining unit, Citgo Petroleum Corp.
Chinese Nationalists Bring Threat of Violence to Australia Universities
A clash with Hong Kong supporters at a student protest could be a dark omen of what's to come.
Taiwanese contribute helmets to Hong Kong protesters
Helmet-collecting events organized in Taipei last week
Crazy People Are Dangerous
Karl Booth Amati grew up in privileged circumstances, the son of two senior labor-union representatives, and graduated from prestigious Shenton College in the suburbs of Perth, Australia, with top grades in 2009. Amati moved across the country to Sydney where, through family connections, he obtained a job at the headquarters of CPSU, the government employees union in Australia. Two years later, in June 2012, Karl posted on Facebook that he had "wanted to be a girl for a while now and wants to act more publicly feminine." Shortly thereafter, Karl began taking hormones, calling himself "Evie," and eventually traveled to Thailand for sex-change surgery.
"The Source of Evil Is the Same" in These 3 Captive Nations
As Captive Nations Week came to a close earlier this month, three nations in Latin America were still far from escaping the death grip of communist regimes.
Lonely model gives up on dating, marries her golden retriever
She had to kiss a lot of frogs before finding her … dog.
Teenage Girl Arrested after Defying Russian Riot Police by Reading the Constitution During Moscow Protests
She's all of 17 years old and on the surface, appears to be just another young woman more interested in boys and pop music than in changing her world.
Holland and Belgium Freeze Funding to UNRWA Amid Major Corruption Scandal
Director-General Pierre Krähenbühl and other senior officials were involved in "sexual misconduct, nepotism, retaliation, discrimination and other abuses of authority, for personal gain, to suppress legitimate dissent, and to otherwise achieve their personal objectives."
Venezuela on the Verge of Losing Citgo After Recent Legal Ruling
Canadian mining company Crystallex recently won a $1.4 billion judgment against the Venezuelan government, which nationalized its assets.
Norwegian Mayor wants to ban machetes after several attacks
Oslo's mayor Raymond Johansen, from the Social Democrat party wants to outlaw machetes after several incidents in the capital. He says Machetes have no place in Oslo or Norway, because there is no jungle there.
The Irish backstop is a shameless threat to the UK's integrity – it must be ditched
In Dublin, there is rising panic that Boris Johnson means what he says about the Irish backstop. The Republic's prime minister, Leo Varadkar, blustered that "no deal" may lead to a "united Ireland", but he knows that his government's aggressive position on Brexit helped to bring Boris Johnson to power and could, ultimately, destroy his country's economy. If that happens, it will be a shame for the Irish people, but Leo Varadkar will deserve everything he gets.
Protests in Hong Kong continue with three days of civil disobedience
Will the Chinese choose crackdown or cooperation?
Lamborghinis, Burkas, Sex Party Invites And "Chop Chop Square": A New York Lawyer's 15 Years In The Middle East
In Qatar, oil sheikhs, edgy western ex-pats, an image-obsessed native middle class and Indian laborers working in modern slavery come together in the desert.
As Hong Kong fights for its life, an embarrassed China has only violence to offer
The protests in Hong Kong represent an embarrassment for China, whose usual tools of crushing dissent have fallen short, Evan Fowler, an associate fellow at the Henry Jackson Society and life-long Hong Konger told Business Insider.
Researchers create human-monkey chimeras in China
Scientists are experimenting with human-monkey chimeras in China. According to a report by Spanish newspaper El Pais, researchers are inserting human cells into monkey embryos in the lab and watching them grow.
"Be Water!": seven tactics that are winning Hong Kong's democracy revolution
The strategies of Hong Kong protesters, honed through weekly clashes with police, offer a masterclass to activists worldwide.
Opinion
Democrats just purged white party staffers, and it's a bigger deal than anyone wants to admit
The Democratic Congressional Campaign Committee, the House Democrats' powerful campaign arm, has just abruptly purged half a dozen staffers. Why? Because they are white.
The Meaning of the Marianne Williamson Moment
Much of the post-debate commentary (including my own first post) is missing something – any serious discussion of the Marianne Williamson moment. And make no mistake, she had a moment. By one key metric – Google interest – she was the absolute dominant figure of the debate.
What's Exceptional About American Exceptionalism?
The nation was founded on natural law and natural right, not myth or tribal legend.
How China Lost Hong Kong
Compromise or crackdown are the only options left for Beijing.
It's Official: Philosophy Is Lost
Has academic philosophy become as hopelessly politicized as other humanities? That's a question treated in a forthcoming paper in Philosophical Psychology entitled "Ideological Diversity, Hostility, and Discrimination in Philosophy."
How Capital Punishment Preserves The Value Of Human Life
Capital punishment acknowledges both the existence of objective evil and human government's responsibility to execute justice. To conflate it with the killing of the innocent is reprehensible.
Biden Survives, So Biden Wins
All night long, almost every candidate on stage aimed their attacks at Joe Biden. Early on, Kamala Harris referred to him as "Senator Biden," a perhaps not-so-accidental demotion. Julian Castro, Bill de Blasio, and Cory Booker all went after him in rapid succession. Even Kirsten Gillibrand claimed that Biden opposed women working outside the home, a particularly implausible accusation.
Tulsi Gabbard Brutally Destroyed Kamala Harris's Attorney General Record in Just Two Minutes
Harris had been treated as invincible for weeks, but in the end it took just two minutes for a candidate who few people believed was in her league to prove she could be defeated.
Sometimes Trump: Now More Than Ever
An honest assessment of the president is what the Right needs most.
Warren, Harris dismiss reality as "Republican talking points"
Reality is now a Republican talking point. At least according to several Democrat presidential candidates who were challenged on their preferred policies during this week's debates.
What Asian century?
Two years ago, our friend Michael Auslin published The End of the Asian Century. Michael argued that, contrary to conventional wisdom, Asia is not on its way to global domination and China is not on its way to displacing the U.S.
Gundy and the Future of Delegation
Will the courts ever be willing to curb excessive delegation? If not, could Congress learn to constrain itself?