News of the Week for July 29th, 2019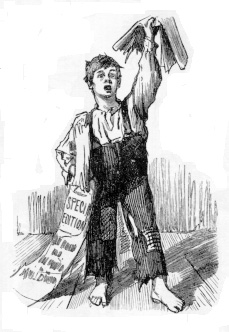 Gun Rights
Cruz: "Top Gun" Censorship for China Proves "Hollywood is Afraid to Stand Up for Free Speech"
'It's incredibly disappointing to see Hollywood elites appease the Chinese Communist Party'
Hide the Decline
Environment &
"Green Energy"
Leveraging Environmentalism to Impose "Hegemonic" Marxism
Environmentalism is growing increasingly anti-capitalist and anti-human. Rather than aimed primarily at preventing or cleaning up pollution, these days, the louder voices within the movement seem less intent on preserving ecosystems and protecting wild places than they are with invoking global warming hysteria as the pretext to throttle capitalism, along with the liberty and prosperity it enables.
The One Person Who Shows Just How Unhinged Global Warming Alarmism Has Become
The face of the global warming scare was once that of Al Gore. Now that face belongs to a 16-year-old girl who's being treated as a prophetess. It's hard to conceive of a world gone more mad.
'Have you done anything Greta Thunberg might disapprove of?': UKIP politician Neil Hamilton is blasted over Twitter attack on 16-year-old eco-activist using faked image of her with blazing red eyes
Neil Hamilton, 70, took to Twitter on Wednesday to mock the young campaigner
Obamacare
Government in Healthcare
Insurance Fraud & Complacency: A Tweet Story
This is at once fascinating and disturbing
War & Terror
Deal for Naval Outpost in Cambodia Furthers China's Quest for Military Network
Use of Ream naval base would help China's military project power across a broad swath of Southeast Asia
How U.S. video game companies are building tools for China's surveillance state
Last October, software developers at Riot Games in Santa Monica fielded an unusual request. Like other video game makers, Riot's success depends on its ability to make games that are compulsively playable, like its global hit "League of Legends." But Tencent, the Chinese tech giant that owns Riot, needed a way to force some of its most enthusiastic customers to play less.
When the Lion Wakes: The Global Threat of the Chinese Communist Party
It has become something of a truism to say that China will rise to a position of global dominance in the twenty-first century. All the evidence seems to support the thesis and we are flooded with the most fantastic figures charting the rise. Harvard political scientist Graham Allison treats us to a selection of these in his recent book Destined for War. He tells us that China's GDP was less than $300 billion in 1980, a figure that had risen to $11 trillion by 2015. The country's total trade with the outside world came to just $40 billion in 1980, but in 2015 it was $4 trillion—a hundredfold increase.
Ted Cruz urges FBI to open RICO investigation into antifa
Sen. Ted Cruz is asking the FBI to investigate antifa, a militant left-wing group known to assault political opponents and journalists.
Rocketman returns: North Korea fires two missiles
North Korea is testing out two kinds of missiles. The launches happened along the eastern coast of North Korea early this morning – something which appears to have seriously alarmed South Korea. Reuters reports the United Nations could get involved, too.
National
Lara Trump tries to fix her party's woman problem
One month before before she is set to give birth to her second child, Lara Trump came here to kick off the 2020 Women for Trump coalition.
The "blood" in the Impossible Burger is a horror show
The push to have "plant-based meat" replace actual beef, chicken and other real meats is accelerating around the nation. Sales are now so brisk that Impossible Foods can't keep up with the demand for their products. This is leading more and more journalists to experiment with their genetically modified nightmare offerings and the reviews have been surprisingly positive. One common claim is that they seem to have truly recreated the texture and "mouth feel" of actual beef patties.
Young Democratic Socialists trained to recruit without using word "socialism"
National organization offers tips during "Socialist Summer Camp"
Public Library Deletes Pictures Of Drag Queens Fondling Children At Story Hour
Parents complained about the event, showing the photos of children lounging atop of the costumed queens on the floor, grabbing at false breasts, and burying their faces in their bodies.
Trump administration announces plans to revise citizenship test
The Trump administration on Friday announced it will revise the U.S. citizenship test to help make a "meaningful, uniform, and efficient test."
Top Gun sequel: Japan and Taiwan flags replaced on famous Tom Cruise jacket for new film
There is speculation the move is to appease China, although a former navy pilot has said there is "no meaning" behind the swap.
Democrats get SLAPP'd for First Amendment violation
Democrats pay lip service to the First Amendment and claim to encourage political engagement but, in reality, their desire is to silence all views but their own. Last week, a Court of Appeal made them pay for their hypocrisy.
Trans English is the new common tongue
Refinery29 and GLAAD have torn up the dictionary
Presidential Candidate Julian Castro's Mother Helped Found a Racist Hate Group
The hand that rocked the cradle.
FBI raids at DWP, L.A. City Hall related to fallout from billing debacle
FBI agents fanned across the Los Angeles area on Monday, serving search warrants at multiple government offices, including the Department of Water and Power, as part of an investigation into how the city responded to the disastrous rollout of a new customer billing system.
DOJ Opens Sweeping Anti-Trust Probe of Big Tech Firms
The Department of Justice is opening a sweeping anti-trust review to determine whether the country's leading technology firms are stifling competition in violation of federal law, it announced Tuesday.
California is making plans to track your children: Susan Shelley
California is making plans to track your children. Starting at birth and continuing until your kids are grown up and in the workforce, California's new "Cradle to Career Data System" will collect data from "partner entities" in order to "provide appropriate interventions and supports to address disparities in opportunities and improve outcomes for all students."
Erica Thomas Police Report Released: No Criminal Charges, She Told Him to "Go Back"
Last weekend, Georgia Democratic lawmaker Erica Thomas took to Twitter where she alleged that a "white guy" had harassed her at a local store. He had been rude and aggressive, and even told her to "go back where you came from." Or so the State congresswoman said. He supposedly walked up to her with clenched hands, pointed at her with his finger… In short, he made her feel extremely threatened.
Fox News poll: 63% think Trump's Squad tweets "crossed the line," 57% think he doesn't respect racial minorities
It makes me laugh every time he complains about Fox News for being only 98 percent in the tank for him, which he did again last night, and nothing would be funnier than him declaring a Fox poll "fake news" on Twitter.
Trans Man Insists Making Immigrant Women Shave His Genitals Is A Human Right
After a small business owner refused to wax a transgender male's genitals, this biological man hauled the female immigrant into a government tribunal.
"Bonfire of the Trannities" at Harvard
How dumb do you have to be to allow your house to be stolen from you? So dumb you'd almost have to be a progressive Harvard Law professor, in this case one who was punished for trying to be kind to a lesbian and her transsexual friend. Like a lot of people, I read this insane story of what has to be one of the most elaborate con jobs ever pulled and thought, "What Tom Wolfe would do with this!" Rod Dreher came up with the perfect headline: "Bonfire of the Trannities." You might also call this story Woke Fatal Attraction.
The end of "American Philosophy"? Adherents move annual conference … to Mexico
As some philosophers question if "American Philosophy" is a fading specialization, its leaders infuse it with globalism
Rosselló is out in Puerto Rico
Ricardo Rosselló is out as Puerto Rico's governor. He submitted his resignation papers last night saying his final day in office will be August 2nd.
Penn State retroactively redefined "consent" after accused student won a new hearing: lawsuit
No restraining order from judge, but university agrees to reschedule hearing
California faces rising danger of mosquito-borne diseases
West Nile virus is here to stay. Aedes mosquitoes, which can transmit Zika, have been found in 12 counties
Over Open Mic, Chicago Mayor Calls Police Union Official a 'Clown'
It's no secret that Chicago's Mayor Lori Lightfoot loathes the police. She's been at war with cops ever since she served on the Chicago Police Board and the Police Accountability Task Force in 2015, using the post as a springboard to win the mayoral election last spring.
Study finds transgender people more politically conservative than straight men
A couple years ago one of the most famous transgender women in the world, Caitlyn Jenner, shocked many observers when she spoke about voting for Donald Trump and identifying as a Republican. Turns out, that might not have been as far-fetched as it first seemed, even if she has since revoked her support of Trump.
White prof suing historically black university for discrimination
73-year-old makes less than younger professors
Free Speech Or "Modern-Day McCarthyism"? Judge Dismisses Covington Teen's $250M Defamation Suit Against WaPo
Consider this the media version of "RTs ? endorsements." The Covington Catholic High School teen who was smeared as a racist over a badly reported incident at the March for Life will not be able to recover damages from media outlets. A federal judge ruled that the Washington Post did not make false and defamatory claims about Sandmann, and that reporting what Nathan Phillips alleged was protected by the First Amendment.
EU Takes Hungary to Court Over Immigration Law
Hungary to face economic sanctions if the top EU court sides with Brussels
"The Next Big Religious Freedom Case Just Landed at SCOTUS"
Those are the first words in a tweet thread from Becket attorney Lori Windham, and she's right. This week Becket filed a cert petition in Sharonell Fulton v. City of Philadelphia. Fulton is appealing from a Third Circuit Court of Appeals opinion holding that Philadelphia did not violate the Free Exercise Clause of the First Amendment when it took punitive actions against Catholic Social Services because, in the words of the cert petition, "as a Catholic agency, CSS cannot provide written endorsements for same-sex couples which contradict its religious teachings on marriage." Philadelphia took this action in spite of the fact that "CSS's beliefs about marriage haven't prevented anyone from fostering. ""
"Once Upon a Time in Hollywood" billboard defaced with Jeffrey Epstein, Roman Polanski pics
A creative vandal transformed a Los Angeles billboard for the film "Once Upon a Time in Hollywood" into an attack on convicted sex offender Jeffrey Epstein and child rapist Roman Polanski – pasting the pervs' faces over stars Brad Pitt and Leonardo DiCaprio and re-titling it "Once Upon a Time in Pedowood."
Research facility sued after FBI finds buckets of heads and other body parts sewn together
Eight families filed a civil lawsuit on Monday against an Arizona research facility to which they had donated the bodies of their deceased loved ones amid allegations that it dismembered and sold body parts.
"Significant Lack of Robust Evidence" on Safety of Blocking Puberty
I have long believed that medically blocking the natural puberty of children diagnosed with gender dysphoria is unethical. I mean, what do we really know about the long-term mental and physical health impact on these children? Not a hell of a lot.
Short Circuit: A Roundup of Recent Federal Court Decisions
SWAT raids, safe spaces, and a Mumbai mobster.
Economy & Taxes
Bernie Sanders Proves Minimum Wage Critics Right In Latest Response to $15 Fiasco
Sen. Bernie Sanders (I-Vt.) is quite the hypocrite. The 2016 Democratic presidential runner-up and 2020 contender has long championed increasing the minimum wage to $15 per hour, and chided companies like Disney and McDonald's for not paying their employees that much. Last week, news broke that Sanders' presidential campaign is not paying staffers a salary equivalent to $15 per hour. Field organizers said they make $36,000 per year working 60 hours per week, an average of $13 per hour.
This budget "deal" looks even worse
The budget "deal" being touted by President Donald Trump and House Speaker Nancy Pelosi will do nothing to solve the federal government's fiscal issues. It's more likely this "compromise" is going to make problems even worse, especially once the debt markers are called in – whenever that happens.
US economy slows to 2.1 percent growth in second quarter
Economic growth in the U.S. slowed in the second quarter of 2019 after a torrid start to the year, according to data released Friday by the Commerce Department.
International
Why Postcolonial Theory Is Not Helping Hong Kong
It was a scene that seemed anachronistic and perplexing to Western observers. For a few brief moments on July 1st 2019, the 22nd anniversary of the handover of Hong Kong to China, the British colonial flag made an appearance on the lectern of the Hong Kong legislative chamber. For the young protesters who had stormed and occupied the building, it was a symbolic way to simultaneously express their unique Hong Kong identity and showcase their discontent with Chinese rule. There, it hung in the very chamber where laws were signed, bearing both the Union Jack and the Coat of Arms, the latter of which features a Chinese dragon and a crowned British lion gently grasping on to a pearl, calling to mind the exotic, panegyrical name bestowed upon the former British colony now known as the Special Administrative Region of China – the Pearl of the Orient.
Woman Forced To Close Business After Refusing To Wax Male Genitals Of Transgender Person
A Brazilian immigrant living in Canada was forced to close up her small business after refusing to wax the male genitals of transgender LGBT activist Jessica Yaniv, formerly known as Jonathan Yaniv.
Boris Johnson wins race to be Tory leader and PM
Boris Johnson has been elected new Conservative leader in a ballot of party members and will become the next UK prime minister.
Roger Scruton Gets His Job Back
Sir Roger Scruton, the philosopher who writes elegantly about aesthetics, was fired from a U.K. government-advisory post in which he offered guidance on architecture after The New Statesman journalist George Eaton whipped up a social-media frenzy by selectively quoting Scruton out of context. I wrote about all this last week. Back on April 25, Douglas Murray published his report on a full transcript of the interview, which made it clear Scruton was the victim of a vicious smear.
Leaked document: EU Commission mulls new law to regulate online platforms
The Digital Services Act could replace the decades-old framework of the e-Commerce Directive, a note by the European Commission suggests. The document outlines a complete overhaul of the rules governing the net.
Ukraine's Constitutional Court Upholds Law Equating Communism To Nazism
Ukraine's Constitutional Court has upheld a law that equates communism to Nazism and bans the dissemination of its symbols, a law that has prompted angry protests from Moscow.
BoJo to EU: Come on, you're not serious about this deal
Want to bet? Boris Johnson does. The new Prime Minister and his fellow Brexit hardliners succeeded in pushing out Theresa May over her inability to extricate the UK from the EU. In his first speech to Parliament, her successor warned the EU that they need to come up with a better deal than the May-negotiated Withdrawal Agreement, or else.
Chinese students interrupt pro-Hong Kong rally at Australian university, chaos ensues
The group of Chinese students arrived blasting out China's national anthem
UN Singles Out Israel as World's Only Violator of Women's Rights; Iran, Saudi Arabia & Yemen Among the Voters
Iran, Saudi Arabia, Yemen and Pakistan were among members of the UN's 54-nation economic and social council, a principal organ of the world body, who voted to single out and condemn Israel yesterday as the only country in the world that violates women's rights.
Venezuela crisis: Vast corruption network in food programme, US says
US officials have accused Venezuelan President Nicolás Maduro and his allies of profiting from a food subsidy scheme as the country suffers acute shortages.
New PM Boris Johnson supports calls for a nuclear renaissance
New Prime Minister Boris Johnson has supported calls for a nuclear renaissance.
Different narratives over China's anger at Hong Kong
Two different narratives are apparent following today's news conference on Beijing's response to the demonstrations in Hong Kong.
Russia and Hong Kong vs. protesters
It's gotten some play in America but perhaps not enough. Both Russia and Hong Kong are currently imposing a major crackdown on protesters. And in both cases, the regimes in power are trying desperately to avoid cracks from developing in those foundations.
Opinion
Burke and the nation
Burke's thinking points toward the nation in four distinct ways, which can all help us think about what nationalism actually means in our own time.
How the Left Turned Words Into "Violence," and Violence Into "Justice"
Responding to news that journalist Andy Ngo had been beaten by antifa protestors in Portland last month, a woman named Charlotte Clymer tweeted that "Ngo intentionally provokes people on the left to drive his content. Being attacked today on video taken by an actual journalist (because Ngo is definitely not) is the greatest thing that could have happened to his career. You know it. I know it. He knows it. We all know it. Violence is completely wrong, and I find it sad and weak to allow a sniveling weasel like Andy Ngo to get under one's skin like this, but I'm also not going to pretend this wasn't Ngo's goal from the start. I mean, let's cut the shit here. This is what they do."
Liberal nightmare: Takeover of federal judiciary by "larval Scalias is devastatingly close to completion"
Republican-appointee does not equal conservative, and conservative at the start does not mean conservative forever. But you've got to start somewhere, and "larval Scalias" is not a bad place to start.
When Trans Activism Empowers Sexual Harassment
Over on the home page, my colleague Madeleine Kearns tells the disturbing story of Canadian trans activist, Jessica Yaniv, a Canadian biologically-intact man who identifies as a transgender woman and who is trying to legally coerce beauticians into waxing his scrotum. Yes, you read that correctly: He's trying to force unwilling women to handle his genitalia.
It's Time For The Left To Deal With The Excesses Of The Trans Movement
For five years, the left has laughed off conservative concerns with the trans movement. That has to stop now that women are being forced to wax testicles.
Minds Destroyed By The Internet
"My students are unable to analyze, follow and understand written text. To be more specific, they are unable to decipher compound sentences, understand relationship between subordinate and main clauses. They can't grasp the logical relationship between sentences, let alone paragraphs, which are totally opaque to them."
Why Hong Kong hearts are burning
Wrecking and defacing property isn't a custom in this capitalist redoubt. But during seven weeks of protest, some Hong Kongers have appropriated police barricades as battering rams, bashed in doors, broken windows, hurled bricks and eggs, scrawled graffiti on government buildings and splattered paint on emblems of Chinese sovereignty and Hong Kong authority.
Did Trump "choke" when he nominated Kavanaugh?
During the Republican presidential debates in 2015-16, Donald Trump attacked Ted Cruz for strongly backing the nomination of John Roberts to the Supreme Court. Cruz responded that Roberts was not his preferred nominee – Michael Luttig was – but that he did support the nomination once President Bush tapped Roberts.
LGB vs. T: How the trans issue is dividing a movement
Today there are tensions between a second-wave feminism that is worried about people who were born men co-opting their movement and a younger feminism that embraces all people who self-identify as women. The new view has largely won that fight, and this victory has influenced how the broader public discusses trans issues.
2016 Was a Close Election, and 2020 Is Likely to Be Another
With Robert Mueller's testimony largely being greeted as a dud, the Trump reelection campaign is probably high-fiving this evening. Even after a controversial week, the president's approval rating is hitting a record high in the NPR/PBS survey, public concern about immigration is reaching a record high, and the Democrats are just beginning what is likely to be a long and nasty presidential primary.
Russian Totalitarianism's Bravest Dissidents Explain How To Defeat Socialism
The Russians knew that it is a people's willingness to defend their moral and spiritual beliefs that ultimately sustains political and economic freedom.
The Lessons of the Versailles Treaty
The Treaty of Versailles was signed in Versailles, France, on June 28, 1919. Neither the winners nor the losers of World War I were happy with the formal conclusion to the bloodbath.
Problematic Women: Why Government-Funded Maternity Leave Is Not the Answer
Rachel Greszler has six kids–and works as a research fellow at The Heritage Foundation. But she's no proponent of government-funded maternity leave. On today's show, Greszler breaks down why a top-down, big government paid family leave program would actually hurt women, and why the private sector is better equipped to provide solutions.
Meet the Women Who Ruined Twitter
Twitter rolled out a site redesign this week and it sucks – a giant leap backward, to a clunky and inefficient user interface. Who did this? It was a crew of social-justice quota hires.
This Lawsuit Over "Sex" and "Gender Identity" Will Have Sweeping Implications
"I felt like I had been punched in the stomach. I was just gasping for air."
The Soviet Space Program Was Not Woke
Sending the first women into space isn't the same as developing an astronaut program that values equality.
What Were Robespierre's Pronouns?
The French Revolution was led by sociopaths who politicized language, much like today's Jacobins.
Who Will Liberals Back? Veiled Muslim Woman Goes at It With LGBT Rainbow Flag Marcher
On Saturday, a counter extremism practitioner shared video of a confrontation between a Muslim woman in a full-body veil, or niqab, and a person wearing a rainbow flag signifying support for the LGBT movement. Police are investigating a potential hate crime after the incident in the Walthamstow district of London. For liberals who advocate for Muslims and LGBT activism, confrontations like this present an interesting dilemma.
Boris Johnson knows Brussels better than anyone. He's not bluffing about no-deal
Boris isn't bluffing. Every action, every appointment, every word since he entered Number 10 signals the same thing: Britain is leaving the EU on 31 October. Among Brussels officials, there is still a lazy assumption that the new prime minister will be, as they see it, chastened by reality. The United Kingdom, Eurocrats believe, will not leave without a deal, however harsh and unreasonable its terms. Three years of dealing with Theresa May have convinced them that Brits always back down in the end.
Maduro spends millions to rewrite history – and wrongly blames Trump for Venezuela's collapse
Amid the worst humanitarian crisis in Latin America's recent history – with widespread shortages of food and medicines, and millions fleeing the country – Venezuela's dictatorship is hosting an international meeting of radical leftist movements "to show the achievements of the Bolivarian Revolution."
Can Lesbians Have Penises?
The British Columbia's Human Rights Tribunal held hearings last week to decide whether female estheticians had discriminated against Jonathan/Jessica Yaniv — a self-identified transgender woman – by declining to wax his scrotum. (More on that here.) The Economist's Helen Joyce has written a detailed and devastatingly logical critique of the case for Quillette which I thoroughly recommend, though her analysis at the end is quite terrifying.
Moving BLM HQ out West is a welcome change
The Interior Department this past week announced that it is moving the headquarters of its Bureau of Land Management (BLM) division out of Washington, D.C., and west to Grand Junction, Colo., as well as moving a number of senior management staffers into 11 Western states, including 50 to Nevada, according to The Associated Press.