News of the Week for Apr. 21st, 2019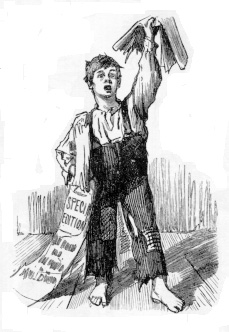 Gun Rights
Correcting Congressman Eric Swalwell on 1A (and 2A)
Perhaps the most specious decisions of the Supreme Court are the ones limiting free speech. The infamous "you can't yell 'Fire!' in a crowded theater" declaration by Justice Oliver Wendell Holmes has spawned a litany of commentary justifying prosecution of one person or another for anti-government or anti-religious speech. It's also allowed power-hungry politicians – on both sides of the aisle – to suggest the Constitution is more than just a document full of unchangeable laws to a more malleable document meant to change at the whims of those in government.
Gun Control Lobby Targets Nevada's Firearm Sanctuaries
If it's perfectly acceptable to selectively enforce laws disfavored by the left, why not selectively enforce laws disfavored by the right Constitution?
KNIFE CONTROL: UK Parliament Member Wants GPS Trackers In Cutlery
The newest Orwellian fantasy is to track every piece of cutlery in the United Kingdom via GPS.
Hide the Decline
Environment &
"Green Energy"
AOC Narrates Screechy Green New Deal Cartoon
Even Alexandria Ocasio-Cortez's biggest fans have to admit that the February rollout of her "Green New Deal" could've gone more smoothly. She put out a FAQ that talked about banning all the airplanes and farting cows, and when everybody laughed at her, she came up with some ridiculous excuses. Most recently she claimed the FAQ was just a rough draft that was never meant to go public, blaming its release on "a staffer that had a really bad day at work." This is a weird claim, because that was over two months ago and she still hasn't put up the "real" FAQ.
Financial Times: Creating Commuter Misery Will Build Support for Climate Action
According to the Financial Times, you build people's support for your cause by adding to the misery of their work commute.
Obamacare
Government in Healthcare
Man with Down's Syndrome's 'cruel and horrific' death after 19 days without food
Giuseppe 'Joe' Ulleri wasted away at Manchester Royal Infirmary after the 'failure in his overall care'
CDC: U.S. measles outbreak grows to highest level in 25 years
The measles outbreak in the United States has grown to its second-highest level in a quarter-century, the U.S. Centers for Disease Control and Prevention said Monday.
The Health Care Choices Proposal: Charting a New Path to a Down Payment on Patient-Centered, Consumer-Driven Health Care Reform
After more than eight years of the Affordable Care Act, known as Obamacare, health insurance costs continue to spiral out of control, particularly for millions of Americans trapped in the individual and small-group markets. Choice and competition in most of the states' individual health insurance markets has virtually collapsed, leaving millions of Americans with either limited, or no, choice of health coverage. Patient access to physicians and medical specialists has declined, as health plan provider networks have progressively narrowed. The Health Care Choices Proposal offers Congress a path to reset the course of failed health care reform as a down payment on further needed reforms.
An #InconvenientTruth
About that CanuckCare being such a great deal
War & Terror
Libya: The Battle For Tripoli
The LNA (Libyan National Army) and its commander Khalifa Hiftar are on the verge of taking the capital and ending eight years of factional fighting that has left Libya broke and chaotic.
Court Throws Out Years of Rulings from Military Judge in USS Cole Trial
A federal appeals court tossed out years of rulings from a case being tried by a military tribunal at Guantanamo involving the bombing of the USS Cole.
Man in custody after walking into St. Patrick's Cathedral with gas cans, lighters
A man was nabbed Wednesday night walking into St. Patrick's Cathedral with four gallons of gasoline, lighter fluid and lighters, police said.
China's Aggression in the South China Sea
As protesters gathered outside the Chinese Embassy on April 10 in Manila, to express their outrage at China's naval aggression, U.S. and Filipino troops conducted a joint military exercise in the South China Sea, aimed at preparing the Philippines to "deal with any potential island invasion."
Holodeck on Navy's Wish-list
Remember the collisions that the USS John McCain and the USS Fitzgerald were involved with? Back in 2017, these ships were involved with two different collisions with civilian ships. Many of us, with relevant experiences, wondered how something like this could happen.
Sri Lanka explosions: 100 killed as churches and hotels targeted
At least 100 people are reported to have been killed and hundreds more injured in explosions at churches and hotels in Sri Lanka.
National
Christian Adoption Agency Sues Michigan And HHS For Religious Discrimination
Michigan foster families and St. Vincent Catholic Charities are suing the state of Michigan and Health and Human Services to allow the non-profit to continue its work placing the state's foster children in forever homes. In March, the American Civil Liberties Union and Michigan attorney general signed a settlement for a 2017 lawsuit, barring Michigan from working with faith-based adoption agencies because of their religious beliefs about marriage.
Poll Shows Roy Moore With Big Lead In Alabama Senate Primary
A new poll shows former Alabama Chief Justice Roy Moore leading several prospective candidates in the 2020 Republican Alabama Senate primary.
Presidential Hopeful Marianne Williamson Proposes Federal 'Department of Peace Creation'
Marianne Williamson, a 2020 Democratic presidential candidate, has proposed the creation of two new federal agencies: the Department of Peace Creation and the Department of Children and Youth.
Democrat Legislator Offers Amendment to Specifically Kill Black Babies in Abortion
Abortion advocates tried unsuccessfully to weaken Ohio's heartbeat bill with a series of amendments this week, including one that would have allowed only African American unborn babies to be aborted.
Substitute Teacher in Kentucky Accused of Downing 4 Shots of Vodka in Class, Endangering Kids
A substitute teacher in Kentucky has been jailed for allegedly endangering middle school students by teaching while drunk.
McConnell Campaign Site's 404 Error Page Features Image of Merrick Garland
Senate Majority Leader Mitch McConnell's (R., Ky.) official campaign website has an error page that features the image of the Supreme Court nominee who wasn't, Merrick Garland.
North Carolina Democrat Governor Vetoes "Born Alive" Abortion Bill
When does the right to life begin for Democrats?
Fashion World Celebrates Gay-Hating Dictator
So now the New York Times, along with many noted style figures, is celebrating Fidel Castro as a trend-setting fashion icon. Do you think all those fashionistas would be remembering Castro so fondly if they knew what a virulent homophobe he was? As usual, it's "no enemies on the left" . . .
Popular dog website releases guide for "transgender dogs"
Wag! is an online service that allows people to book trusted walkers for their dogs on-demand. You've probably seen their advertisements on television, YouTube, or maybe around the internet. Perhaps, like me, you've even considered employing their services. After all, they seem genuinely dedicated to the well-being and proper care of your beloved pooch. There are even ample resources on their site for both the general public, and their walkers, to answer important questions like "Can Dogs Digest Bones?" and "Can Dogs Feel Claustrophobic?"
Illinois student gov praises Texas State counterpart for attempt to ban conservative group
The University of Illinois student government sent a letter to its Texas State counterpart.
Ocasio-Cortez: "Acknowledging Racism Is More Offensive Than Racism Itself" in U.S.
Rep. Alexandria Ocasio-Cortez (D-N.Y.) said the U.S. has made "little to no progress" on the "racial wealth gap" and "acknowledging racism is more offensive than racism itself" in the country.
Did Google Sabotage Firefox and IE? (zdnet.com) 172
Firefox's former VP accused Google of sabotaging Firefox — for example, when Gmail and Google Docs "started to experience selective performance issues and bugs on Firefox" and demo sites "would falsely block Firefox as 'incompatible'… There were dozens of oopses. Hundreds maybe… [W]hen you see a sustained pattern of 'oops' and delays from this organization — you're being outfoxed."
Crime to Tweet About People Intending to "Abuse" Them?
That's the legal theory behind a case just filed by prosecutors in Ohio.
Short Circuit: A Roundup of Recent Federal Court Decisions
Halfway originalism, frustrated immigration enforcement, and sit down or be put down.
Economy & Taxes
2020 Candidate Andrew Yang Says U.S. Needs a Value Added Tax (VAT)
Democratic Presidential Candidate Andrew Yang told PJM that the U.S. should follow other countries and impose a Value Added Tax (VAT), which he argued "would benefit all but the richest Americans who consume a great deal of resources."
International
Fire engulfs Notre Dame cathedral in Paris
The Cathedrale Notre-Dame is on fire, according to the Paris fire department. Multiple eyewitnesses shared photos and videos of the cathedral with visible plumes of smoke and flames across the cathedral's roof.
Blackouts threaten death blow to Venezuela's industrial survivors
The latest power outage kicked off another tough week for factory owner Antonello Lorusso in the city of Valencia, once Venezuela's industrial hub.
Ukraine election: Comedian Zelensky 'wins presidency by landslide'5 minutes ago
Ukrainian comedian Volodymyr Zelensky has won a landslide victory in the country's presidential election, exit polls suggest.
Opinion
Reclaiming our language from transgender activists
The speech demands that transgender activists and other Leftists make on us exceed the bounds of good manners and enter the realm of pure totalitarianism.
Obama 2008 Redux
Pete Buttigieg's announcement yesterday was pretty effective. He is borrowing from the Obama playbook circa 2008: running on a standard progressive platform, but talking about his faith and going out of his way to strike a unifying, unthreatening tone, while at the same time hoping to light up the Democratic base with his youth and narrative. This is also Beto's play. It makes a lot of sense on paper, but the question that will be answered over the next year is whether either of these candidates has the staying power and talent to pull it off.
A message for newcomers flocking to Nevada
Many people relocate to Nevada to escape the taxes and onerous regulations of their former states. That's fine – as long as they leave their political baggage in the place they are escaping. But they don't. They import it along with their furniture.
Racial Resentment As Pedagogy
Education researchers seem far more interested in "interrogating whiteness" than in developing methodologies to help black students improve their skills.
Feminist, Pro-Gay Mother Of Trans Child Critiques Bans On "Conversion Therapy"
What the general public does not understand is that standard mental health therapy is now considered conversion therapy when practiced with gender-dysphoric youth.
Will Tocqueville's Dilemma Crash America?
Is equality a danger to freedom in a democratic United States?
What's So Great about Western Civilization
Telling people they're bigots for taking pride in the civilization that brought them forth better than any other is like taking a sledgehammer to your own soapbox.
It's finally time to deregulate… pie
When President Trump was sworn into office he promised that he would be rolling back multiple regulations for every new one that makes it onto the books. Thus far he's made good on that promise, rolling back suffocating regulations in any number of areas. But now it appears this his people at the FDA are finally ready to tackle the 800-pound gorilla in the room. It's time to roll back regulations on pie. Frozen cherry pie, to be specific. Oh, and French dressing, too.