News of the Week for Jan. 17th, 2019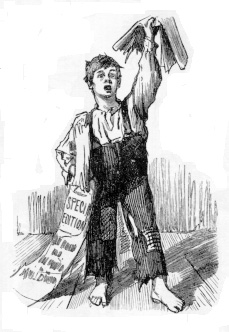 Gun Rights
Los Angeles Demanding That City Contractors Disclose Ties to the NRA
But the new ordinance violates the First Amendment, because it tends to deter (and deliberately so) association with an advocacy group.
NRA lobbyist Dan Reid on background checks, red flag laws, lawsuits
The background check bill currently being rushed through the Nevada legislature isn't the same as the background check initiative voters passed in 2016. The bill also has a weaker exemption for hunters than a similar law in California. That's according to Dan Reid, western director of the National Rifle Association, who said the NRA is also considering a legal challenge.
Law of Self Defense: ISIS Brings Knife to Gunfight, Gets Shot
Arizona Sheriff's Deputy handles jihadist knife attack calmly and efficiently
Sisolak signs Nevada gun background checks bill into law
A law requiring background checks on private gun sales in Nevada won final passage in the Legislature Friday and was promptly signed by the governor, fulfilling the intent of a 2016 voter initiative that proved unenforceable.
Law of Self Defense: Did Police Shoot Suspect for "Crime" of Sleeping in Car?
Watch a false narrative of racist police murder being created in real time
Hide the Decline
Environment &
"Green Energy"
McConnell on Green New Deal: Let's vote
Senate Majority Leader Mitch McConnell says he plans a floor vote on the Green New Deal resolution proposed by Rep. Alexandria Ocasio-Cortez and endorsed by many congressional Democrats. McConnell wants Senate Democrats to go on record on this radical proposal. He especially wants those running for president and those who may face tough reelection campaigns in 2020 to do so.
AOC Aide: No Covered Hip Replacements for Oldsters
The universal health coverage, planned as part of the "Green New Deal," would apparently not cover hip replacements for the elderly or private rooms in hospitals. At least, that is what Representative Alexandria Ocasio-Cortez's senior counsel and policy advisor, Dan Riffle — a former marijuana activist, whose Twitter slogan is, "Every billionaire a policy failure" – tweeted Tuesday
Stop Laughing: Yes, the Green New Deal Is Stupid and Evil, But It's Coming
Democratic socialist wunderkind Rep. Alexandria Ocasio-Cortez (D-N.Y.) has been receiving torrents of ridicule for the "Green New Deal" program she unveiled with great fanfare and media adulation on Thursday, and it's well deserved. But conservatives may come to find that laughter catching in their throats: as stupid as it is, and as disastrous as it would obviously be if it were implemented, many powerful figures on the Left aren't laughing. And it's not in the least impossible that they'll bring that disaster upon the nation by trying to implement it.
Obamacare
Government in Healthcare
Planned Parenthood kept aborted babies alive to harvest organs, ex-technician says
Pro-life group releases 7th undercover video
Dem Sen. Kirsten Gillibrand Calls Eliminating All Private Health Plans An "Urgent Goal"
The lurch to the far-left continues.
Swiss Suicide Clinics Ramp Up the Deaths
Switzerland's suicide clinics continue to thrive. Exit, the largest of these, reported 1204 assisted suicides in 2018. That's a 23 percent increase from 2017.
Poll: "Medicare for All" Support Craters When Voters Told It Eliminates Private Market
When self-described supporters of a Medicare-for-all health-care system were told that the policy would eliminate the private insurance market entirely, more than half of them rescinded their support, according to a Politico/Morning Consult poll released Wednesday.
War & Terror
The U.S. Navy's New Ford-Class Aircraft Carriers Have Lots of Problems
Four Fords are in service, under construction or under contract. It's unrealistic for the Navy to halt the program. But in light of the problems the lead ship in the class has experienced, it's possible program-wide costs further could grow and schedules could continue to slip.
National
When colleges use nondiscrimination policies to discriminate
Last week, a federal judge in Iowa struck a blow for Constitutional freedom when she told the University of Iowa it had no right to single out a campus Christian group to force it to accept leaders who didn't share the group's values and beliefs.
Democratic Rep. Rashida Tlaib wrote a column for Nation of Islam leader Louis Farrakhan's blog in 2006
Democratic Rep. Rashida Tlaib of Michigan published a column in 2006 on The Final Call, an online publication founded and maintained by Nation of Islam leader Louis Farrakhan.
LGBT Activists Teaching Judges To Yank Kids From Parents Who Won't Transgender Them
Documents obtained from Rhode Island Family Court must concern any person who questions whether it's a good idea to chemically and surgically mutilate children.
Uh oh: Giffords' husband to take on McSally for McCain seat in 2020
Want to see two heroes do battle in 2020? Skip the presidential contest and turn your eyes to Arizona instead, where a former astronaut will take on an Air Force pilot for the final two years of John McCain's term in the Senate. Democrats have drafted Mark Kelly, the husband of former Rep. Gabrielle Giffords, to challenge Martha McSally, who got appointed to the seat after losing the state's other seat to Kyrsten Sinema
It Isn't Your Imagination: Twitter Treats Conservatives More Harshly Than Liberals
Many conservatives believe that social media companies are biased against their views. This includes Donald Trump, who last year accused Twitter of "shadow banning" Republicans, and promised to "look into this discriminatory and illegal practice."
Elizabeth Warren Made $10,000 Donation to Stacey Abrams;s Dark Money Nonprofit
A separate nonprofit established by Abrams additionally hit with new tax liens
Ocasio-Cortez Living in Luxury Navy Yard Apartment Building
Democratic socialist had publicly worried about whether she could afford rent
Twitter Bans Feminist Writer Who Said "Men Are Not Women," So Now Twitter's Getting Sued
"How are transwomen not men?"
Meghan Murphy's Lawsuit: Because Twitter Has Already Lost Its Credibility
You don't have to like Meghan Murphy to applaud her lawsuit against the corporate SJW totalitarians now running Twitter
A Transgender Hero Breaks Ranks
Even though it's still young, the transgender movement has occasioned many bizarre and horrific stories. But even in that company, the saga of Jamie Shupe stands out.
Abortion-Rights Group Blasts Sinema for Backing Trump Judicial Nominee
Abortion-rights advocates have turned on Senator Kyrsten Sinema (D., Ariz.) after she announced she would vote to confirm one of President Trump's judicial nominees.
Secretary Of State Certifies State Affirmative Action Initiative I-1000
Last week, local affirmative action advocates achieved a major milestone in their attempt undue the impact that I-200, an anti-affirmative action initiative passed by Washington state voters 1998, has had on Washington state as the Secretary of State certified I-1000 – an initiative to the legislature designed to enhance equity, diversity and inclusion in public contracting, hiring and education.
Colorado moves to thwart the Electoral College
Somebody is still a little peeved about losing the 2016 presidential election, or so it seems. The "somebody" in question would be the Democrats in Colorado's state government. They introduced a bill which has already passed the state Senate and it's intended to assign all of Colorado's electoral college votes to the presidential candidate who wins the national popular vote. I wonder who they think that might benefit more?
LGBT Activists Teaching Judges To Yank Kids From Parents Who Won't Transgender Them
Documents obtained from Rhode Island Family Court must concern any person who questions whether it's a good idea to chemically and surgically mutilate children.
Senate Confirms Bill Barr as Attorney General
The Senate voted Thursday to confirm William Barr as attorney general.
NASA emphasizing "speed" in its return to the Moon
"We think this is the right basic architecture, but we aren't closed-minded"
Phrase "Ladies and Gentlemen" deemed "degrading and designed to harm"
The Pride Resource Center at Colorado State University has deemed the phrase "ladies and gentlemen" one of many "transphobic phrases" that should not be used by students.
Supreme Court agrees to hear Census citizenship question case
On a fast track for April oral argument, and a decision by the end of June, on issue of whether Census can reinstate question as to citizenship.
Watch a Space Junk Harpoon Complete a Successful Test Shot
The RemoveDEBRIS is proving to be a viable option for space debris.
Ohio State Hosts Deviant "Sex Week"
Just in time for Valentine's Day, the campus perverts are back! In case you thought you were sending your teenager to college to learn marketable skills to enter the workforce, you would be mistaken — unless your darling child is headed into the porn industry. "Sex Week" is happening right now at The Ohio State University. In case your kids didn't get enough condoms on bananas in their wildly inappropriate sex-ed courses in high school, the university is offering "Not Your High School Sex Ed," provided by the "non-judgemental" harpies of the Women's, Gender and Sexuality Department. But that's just the beginning, friends.
Jussie Smollett Case: Brothers Questioned By Police Were Paid $3,500 To Stage Attack, Which Was Rehearsed Days Before, Sources Say
Jussie Smollett paid two brothers to stage an attack against him, directed them to buy items used in the alleged assault and actually rehearsed it with them, sources say.
Bundy prosecutors keep flogging a false scenario
Federal prosecutors trying to get charges reinstated against Bunkerville rancher Cliven Bundy and his sons have dragged out a base canard once again.
Economy & Taxes
Amazon Doesn't Just Want to Dominate the Market—It Wants to Become the Market
The company is a radically new kind of monopoly with ambitions that dwarf those of earlier empires.
EU Seeks to End Dollar "Monopoly" in Oil Trade
Brussels has set up a working group to "challenge the dominance of the dollar."
International
Mother Arrested, Spends Seven Hours In Jail For Calling Transgender A Man
A British mother was arrested and incarcerated for referring to a transgendered woman as a man in online communication.
China Talks With Venezuela Opposition to Protect Investments
Chinese diplomats discuss debt, oil projects with Guaidó camp as pressure mounts against ally Maduro
EU Election: Study Says Right-Wing Gains Could "Paralyze" the Bloc
Pro-EU think-tank: "Underestimating the importance of this election could have a very high cost for liberal internationalists across the EU."
Iran Trembles As Venezuela Starts To Teeter
They're intently watching Venezuela in Iran. The revolutionary regimes in Tehran and Caracas are birds of a feather. True, one is Islamist green, the other socialist red, but in some ways they are as similar as that blue-gold dress in the viral Internet meme of a few years ago.
Brexit bust: May suffers another embarrassing defeat in Parliament vote
For the second straight time, Theresa May's own party cut her legs out from under her in her dealings with the European Union on Brexit. May failed to win an endorsement from Parliament for her efforts, with members of both the Tories and Labour worried that she was attempting to force them into a corner for accepting the first deal agreed to by the EU
Opinion
Everyone a Conscript
Metaphorical wars, drummed-up crises, and the link between statism and one-nation politics
The Trouble With Candace Owens
Candace Owens, the black conservative activist who has previously made waves by calling Donald Trump the "savior" of the West and asserting that there is something "bio-chemically" (sic) wrong with single, childless women, has done it again. (You knew she would, right?)
Ridiculous Claims in Yoram Hazony's The Virtue of Nationalism
President Trump recently said, "I'm a nationalist. OK? I'm a nationalist." Trump didn't give a definition of what a nationalist is or what that ideology entails. Fortunately, political theorist Yoram Hazony recently wrote The Virtue of Nationalism where he attempted to define and present a persuasive argument in favor of nationalism. This was a worthy goal as nationalism is currently a popular political ideology. The time is right for a book that defines nationalist and coherently and consistently makes the case for it. Unfortunately, The Virtue of Nationalism is not that book.
A Nationalism Untethered to History
With a breezy preface that approvingly references recent political developments in America and Britain, Yoram Hazony's The Virtue of Nationalism offers a defense of the nation state. Now, there is a case to be made; indeed, there is a liberal and cosmopolitan case to be made. The nation state has been the most successful vehicle of liberalism yet achieved and there are good, liberal reasons to be suspicious of the rise of supra-national institutions such as the European Union. A book making that case could have been a very important contribution to our current impoverished debates on the matter.
Public Announcement: I Have Returned To My Male Birth Sex
I believe that gender identity is a fraud perpetrated by psychiatry, the likes of something the United States and other nations hasn't experienced since the lobotomy era. As a result, I have returned to my male birth sex.
Tumblr: The Toxic SJW Dumpster Fire That Keeps Burning Up Corporate Cash
When all the SJWs were crying about journalists being laid off at Huffington Post, none of them bothered to mention Tumblr, which is part of the same Oath Media division of parent company Verizon.
Are We Really on the Brink of Electing a Socialist President?
Voters could be willing to elect a would-be socialist over a president they have never liked.
The Disruptors to Come
Jay Cost has a good piece today on how it's possible we could get a socialist president.
"Stephanie Hayden" Is a Man Named Anthony Halliday, and Must Be Stopped
Anthony Halliday changed his name to "Stephanie Hayden" and become a transgender activist in England who "regularly threatens gender identity disbelievers with civil or criminal lawsuits, or attempts to have them ousted from their careers." Last year, Halliday/"Hayden" sued British comedy writer Graham Linehan for "deadnaming" (i.e., accurately identifying Halliday/"Hayden" as male, using his birth name).
The Campus Intellectual Diversity Act: A Proposal
America's colleges and universities lack intellectual diversity. Knowledge advances through debate, yet our universities are dominated by an intellectual monoculture, while public-policy debates common to society at large are scarcely to be found in the halls of the academy.
White Privilege Doesn't Mean Anything—And That's the Point
If you're intimidated by a racially loaded term such as "white privilege," as so many conservative leaders and commentators seem to be, then you don't belong in a position of power. A game is being played on you, and you don't understand the rules.
What about Mexico's border wall with the US?
If you go to where Mexico meets the US at the Pacific Ocean you will see a curious thing. There appear to be two fences. One appears to be on each side of the border.
Can men sue colleges under Title IX?
This week, the Blogfather (Glenn Reynolds) has put forward what's sure to be considered a controversial argument dealing with Title IX questions on the campuses of America's colleges and universities. In a complete role reversal to what we're used to seeing, Reynolds argues that shifts in the way schools operate in the 21st century have led to an environment that actually favors women in terms of admissions and opportunities, while discriminating against men. The cause for this shift is the skewed priorities being seen in both admissions and resources dedicated to programs specifically tailored to one gender over the other.
The Dems Are Hilariously Bad Presidential Candidates
These past few weeks have been a tonic and a delight for any Republicans depressed by the midterms. So far the Democratic presidential slate is a clown car that has spat out a gaggle of mountebanks. The list includes a woman who previously and for many years claimed to be a "woman of color" but now has had to apologize after the world learned that "practically translucent" isn't a color; T-Bone's vegan buddy, who attacked meat eaters; a fake Latino who allowed himself to be trolled into going down to the border and railing against it; a "Senator Nice" who throws stuff at her terrorized staff and is rumored to make them shave her legs; and the She-Obama who just casually let slip that she wants to separate 150 million Americans from their private health insurance. Oh, and all of the above endorsed Alexandria Ocasio-Cortez's crazypants Green New Deal, a wishlist so bonkers even Nancy Pelosi mocked it.
Why the United States will never have high-speed rail
California likes to think of itself as the state where the future happens, and in 2008, its voters decided the future was high-speed rail. In November of that year, they approved a $9 billion bond issue to begin one of the most ambitious government infrastructure projects in U.S. history: a bullet train connecting San Francisco and Los Angeles, at a cost of $33 billion
.
The Return of Ancient Prejudices
In the latter half of the 19th century and early in the 20th century, as Catholic immigrants poured in from Ireland and eastern Europe, an anti-Catholic wave spread over a mostly Protestant United States. The majority slur then was that Catholic newcomers' first loyalty would be to "Rome," not the U.S.
If and when the Supreme Court has a solid conservative majority, what should it do? Where do we go from here?
If we were starting from scratch—writing on a blank slate, so to speak—the disparate elements of the Right would go off in many different directions, as chronicled in Part 1. A new Court allows a pivot, not a do-over. How should the new majority use this opportunity? The Age of Trump is characterized by disruption, so we must set aside our preconceptions, without being foolhardy. Reasonable people can differ, and not all my colleagues will agree with my proposed course. Some will accuse me of being milquetoast—aiming too low. Others will regard my suggestions as imprudent, even reckless. Conservatives can be a quixotic (and sometimes even cantankerous) bunch. We need to have a plan, and it has to be both ambitious and realistic. Let the dialogue begin.
Could Clarence Thomas step down this year? Should he?
There's no inkling here from Jeffrey Toobin that Thomas is thinking of resigning, only that some conservatives are chattering about it strategically. In fact, to the extent that Toobin's aware of Thomas's own inclinations, they point towards him staying.
The deep blob
Beware the suffocating metastasis of the administrative state
Keystone Koup
Alan Dershowitz says that if anyone attempted to use the 25th amendment to remove President Trump from power when he retained the capacity to perform his job, it would be "clearly an attempted coup d'etat" and "unconstitutional power grabbing." The president agrees.
To get Trump, FBI and Justice Department officials trampled the Constitution
The most egregious anti-democratic actions ever taken by the what can now fairly be called the Deep State are confirmed with the publication of fired FBI Deputy Director Andrew McCabe's new book detailing how the FBI and Justice Department plotted to remove President Trump from office for firing FBI Director James Comey.
Efforts to repeal Marsy's Law need to begin now
You can't say we didn't warn you.